We are gearing up for July 4th and family activities. I married into a family of incredible cooks, which is wonderful Our family get togethers are filled with lots of laughing and delicious foods to enjoy for any season.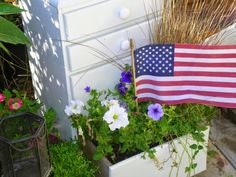 I've done a little fluffing on the patio and porch, and love to use farm items to fill with flowers and flags.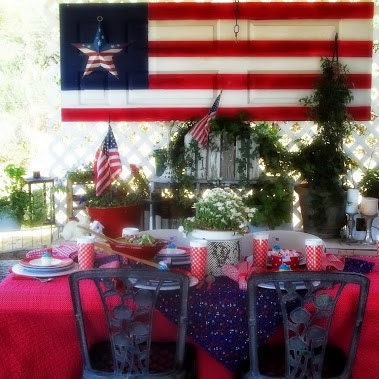 The flag was made years ago and is actually a bit faded now. I just used masking tape for the stripes and spray painted red in between the masking tape. Then I sectioned off the square and spray painted using navy blue spray paint. (Krylon spray paints.) We had a smaller family gather last year but it was wonderful.
Below is a sweet little quilt and wall hanging I made. The pattern (pdf) is available in my Etsy shop, if you click on "shop" above.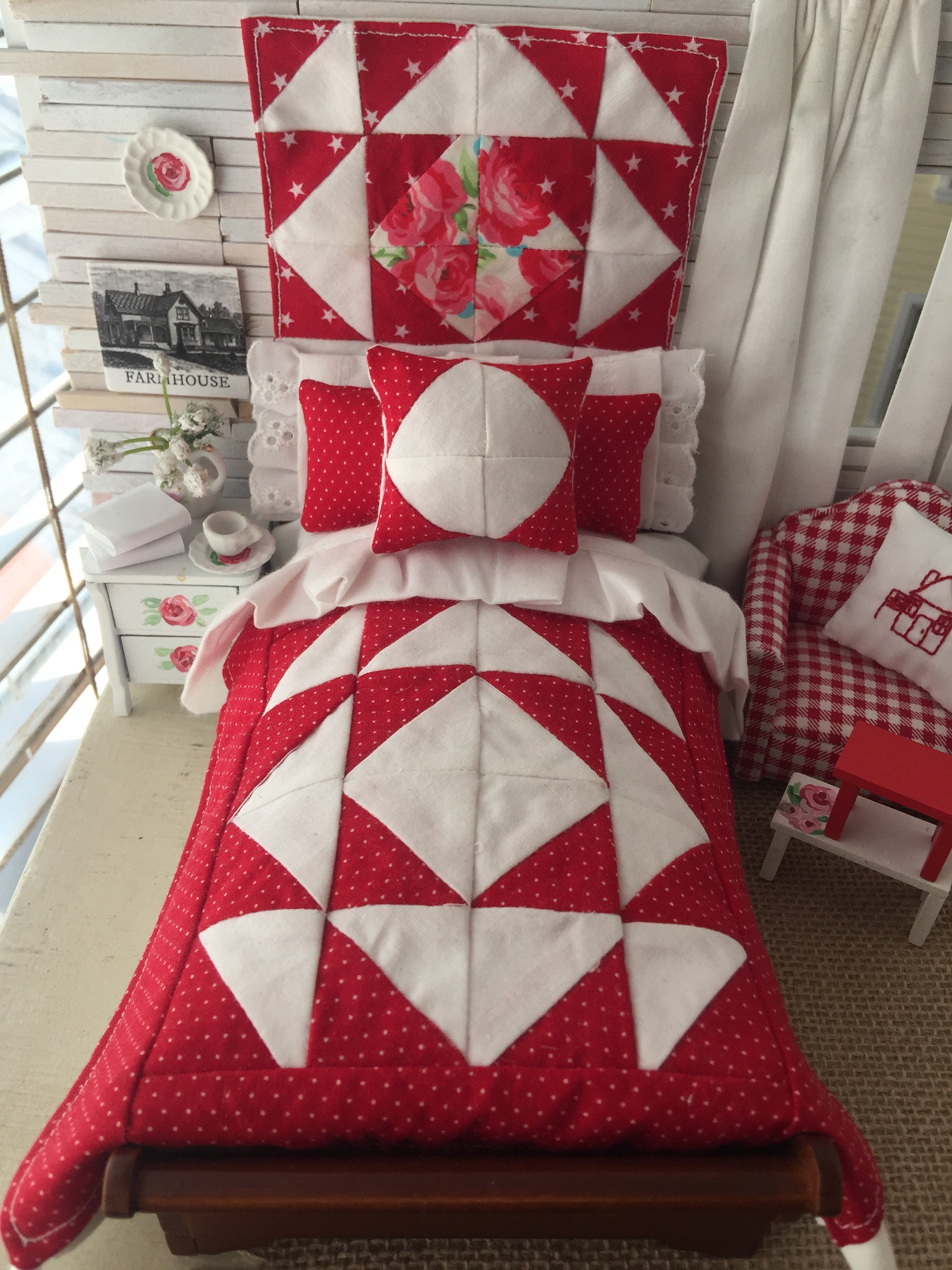 I hope you have a lovely 4th of July!
Blessings,
Debbie