Hey everyone! I don't know about you but I love red white and blue and love it when I see home decor, or holiday decor in those colors.
Over the years I've been fortunate to collect quilts in many shades of red white and blues. It just seemed natural when decoraing in miniature for a magazine layout last year that I used all those shades...but in miniature.
I was fortunate enough to be on the cover of a magazine last year. That was fun. It was like doing a big house clean only in a little house! I even swept the floors!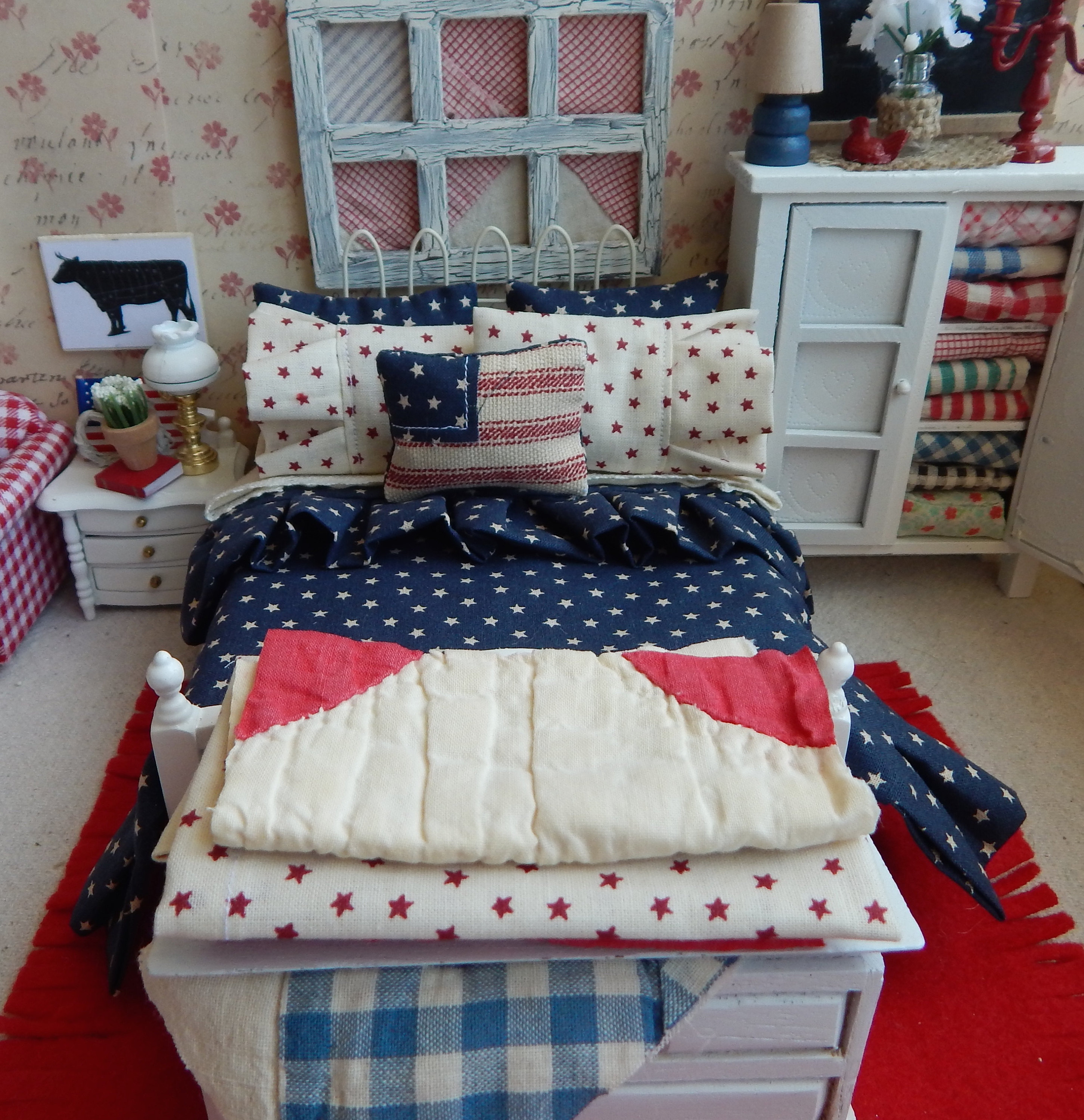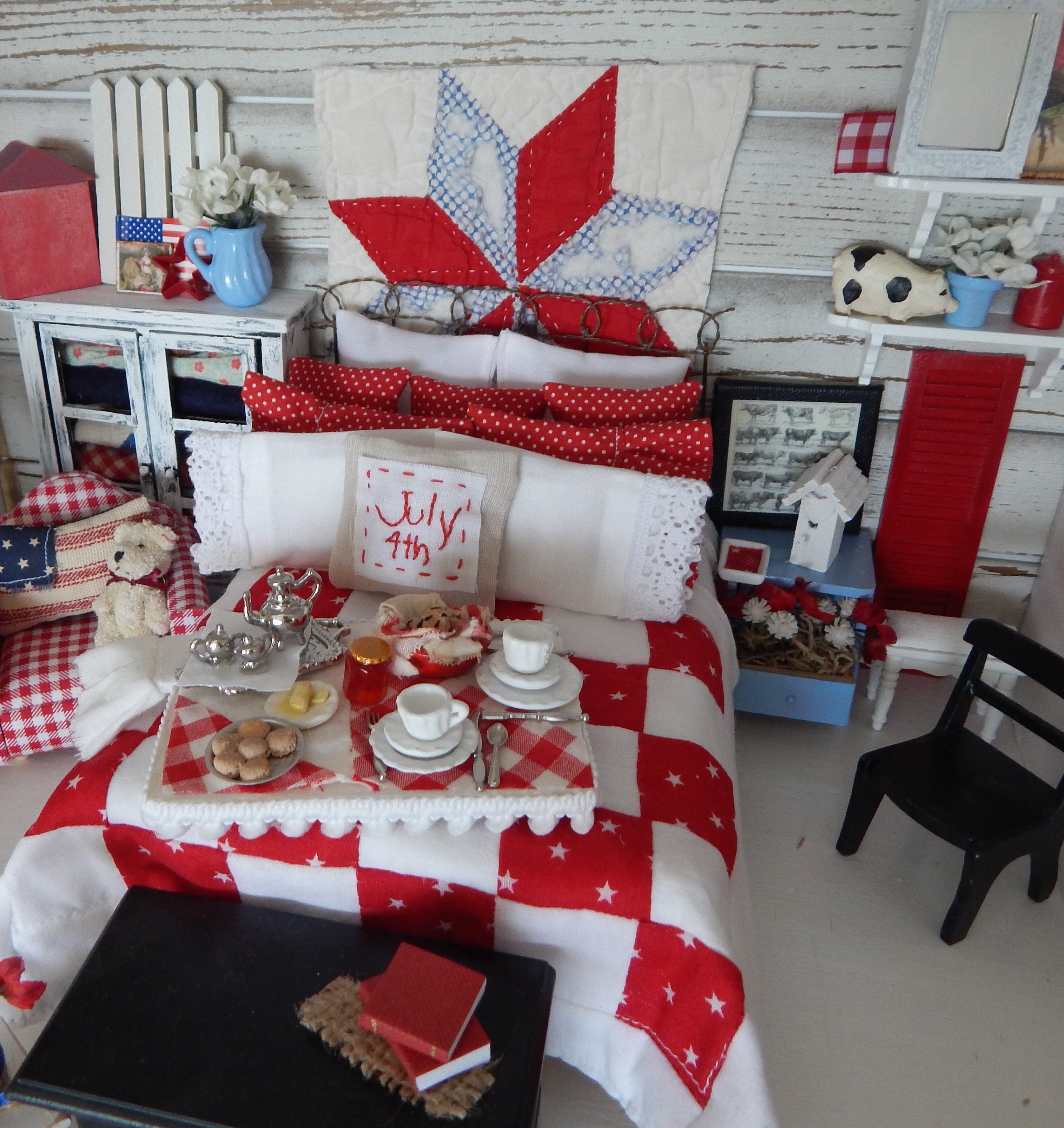 I love red and white year round too. It is a happy color. How about you?
Blessings,
Debbie