Hey everyone!   
CLICK ON LINK to enjoy 20% your purchase of any amount in my shop. 
Labor Day sale now through September 5th.
Be sure to pick up The American Miniaturist magazine - Ribbonwood Cottage has a Fall Feature! You might want to get one, I share how to make some Fall linens for the dining room and kitchen to use for a seasonal touch.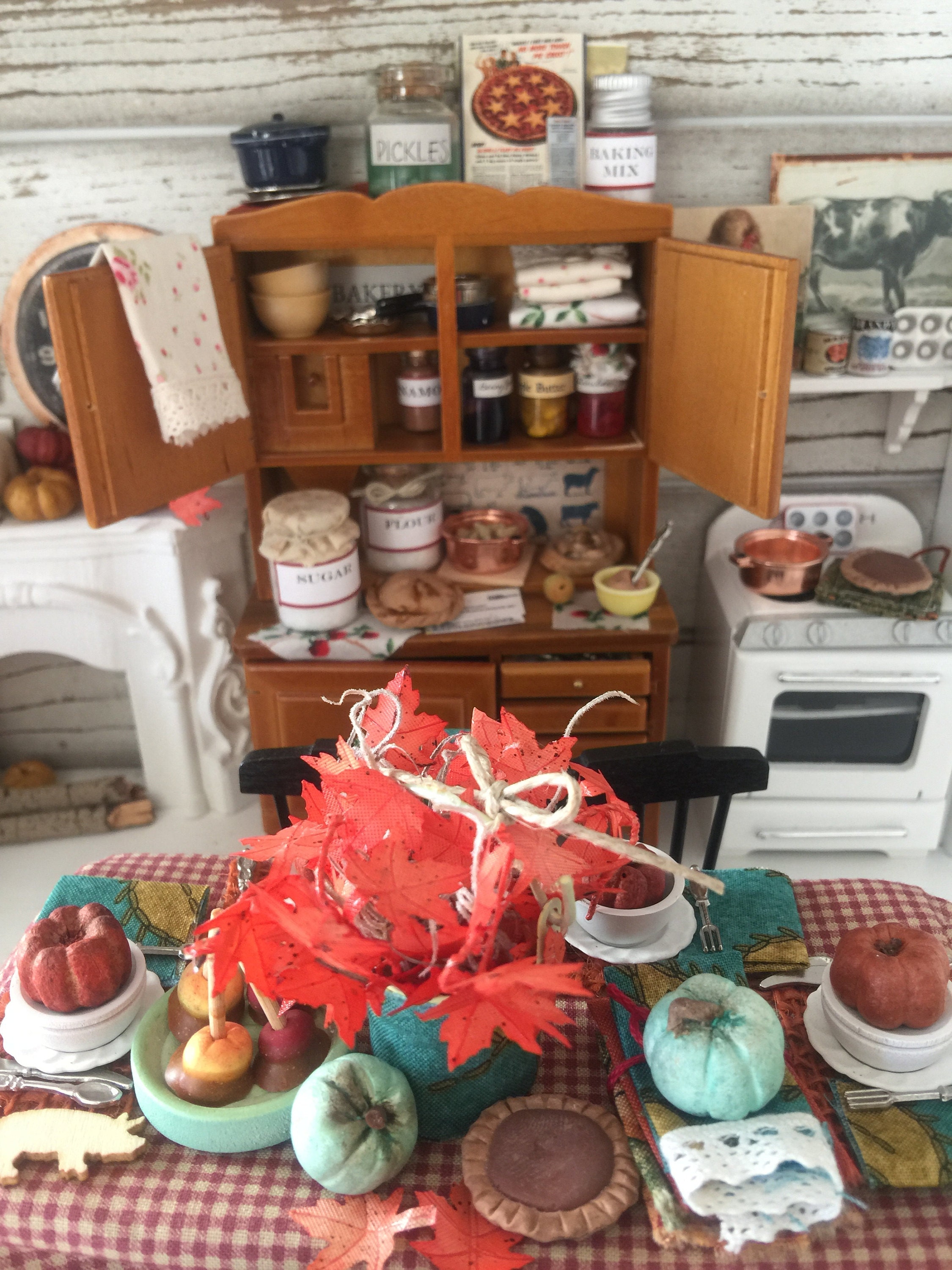 Working ahead on Fall  items to stock the shop. Little pies, jams and preserves. Fun little things that are wonderful to have on hand in a little kitchen.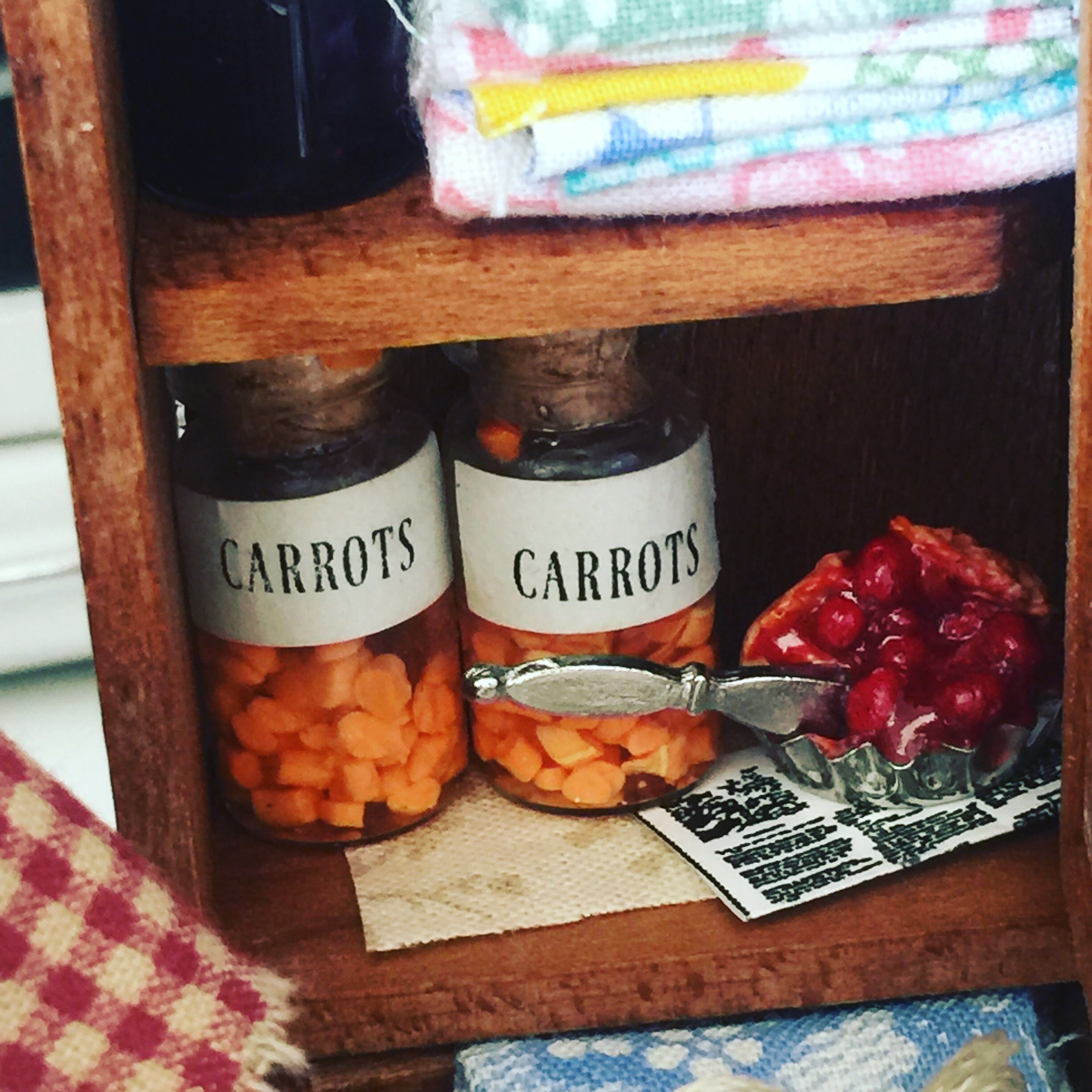 Did you see my DIY tutorial how to make a simple glass jar of little green beans. So easy anyone could make them. I love little projects. That DIY can be found here @ Miniature Canned Vegetable Tutorial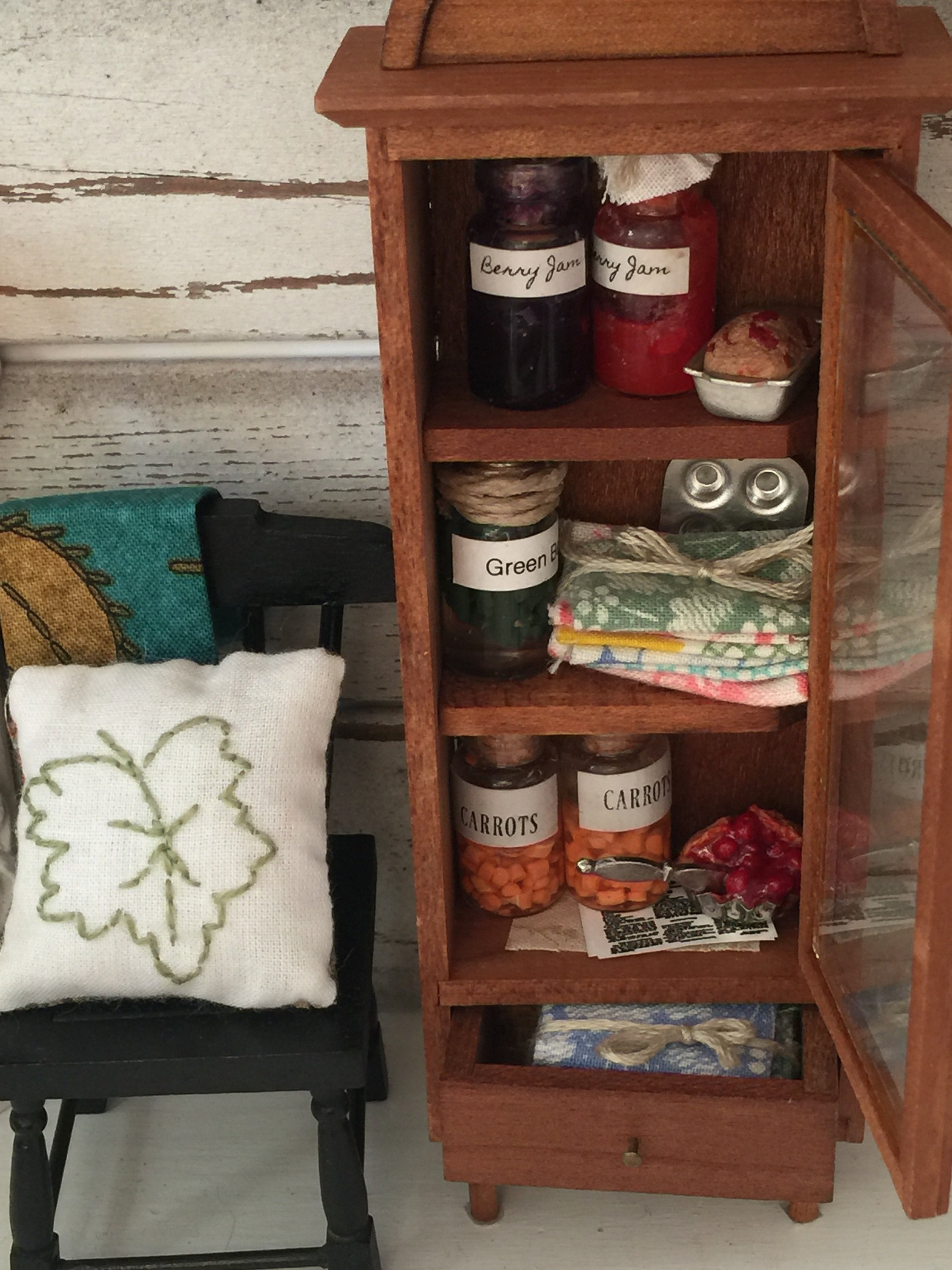 Have you seen all the Fall things in my shop? Type in Fall in the search bar to see them all. There are all kinds of things!
I hope you have an incredible day!
Debbie