Apples are in full harvest and it is time to make a few little Apple Pies.  I love making pies when family and friends come over. We have a group of friends coming over tonight in fact and I'm making some Apple pies.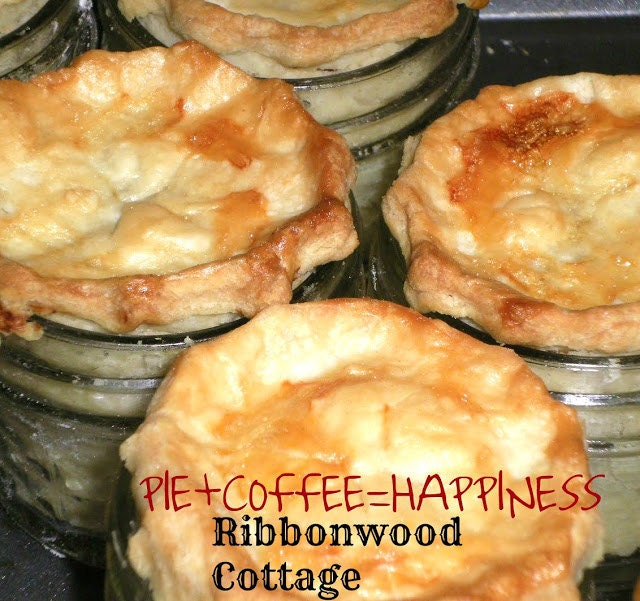 The little pies above were made in short glass canning jars. Very simple to do. I used my pie recipe from the Better Homes and Garden cookbook and made them in the jars instead of a pie pan.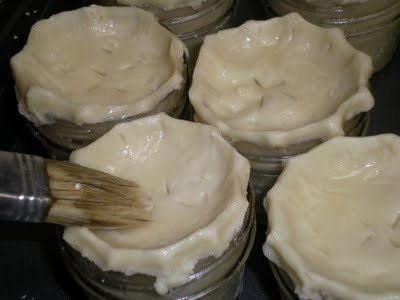 My newest recipe of choice is by Trisha Yearwood and the recipe has you make the pie in a Black cast iron skillet. The heaviness of the skillet makes the crust of the pie flaky and melt in your mouth good.
Her recipe is here @ http://www.foodnetwork.com/recipes/trisha-yearwood/skillet-apple-pie-with-cinnamon-whipped-cream-2580944
It's probably the best Apple pie I've ever made, and tasted!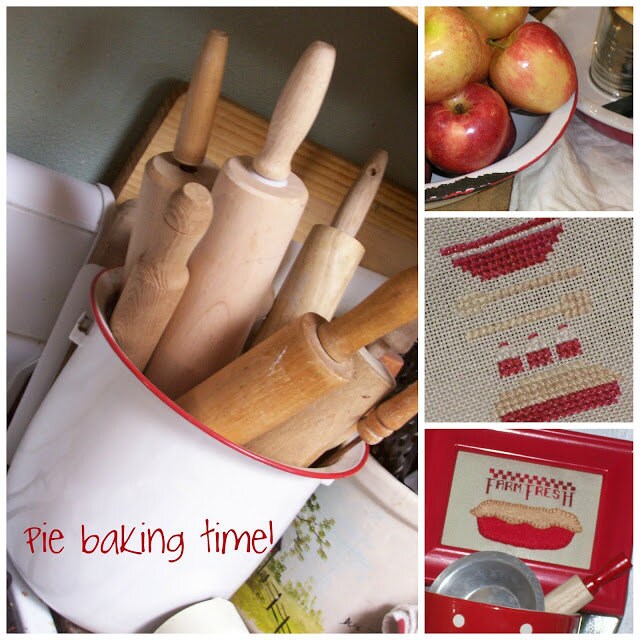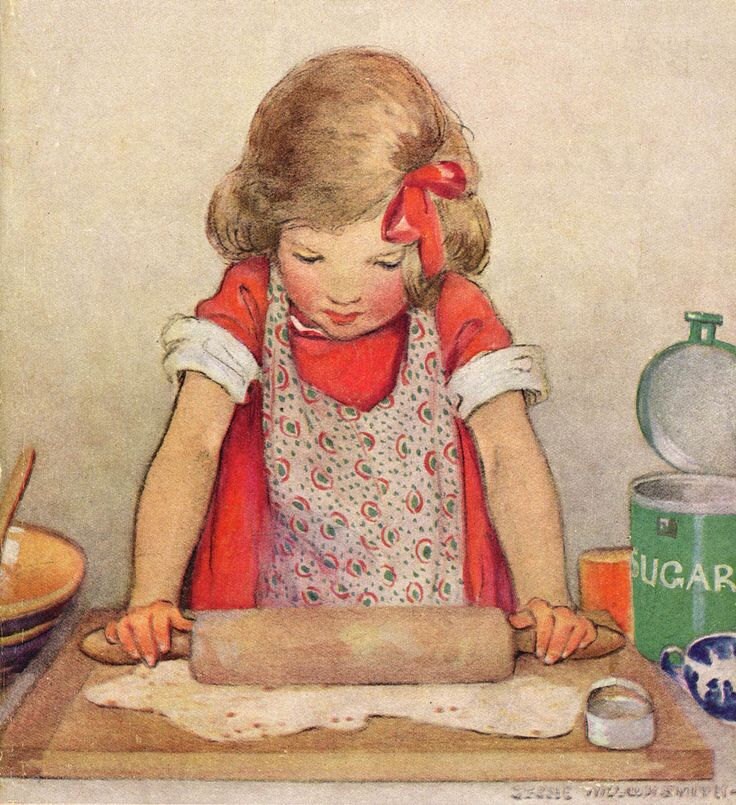 I love these vintage graphics of pie making and pie baking.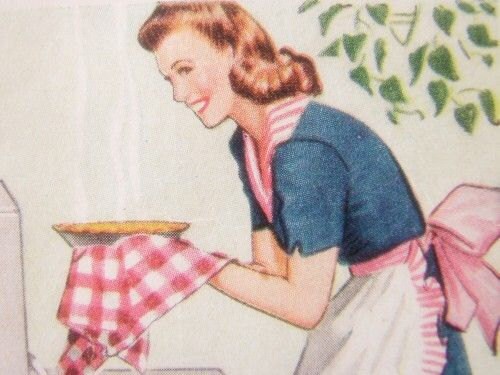 Hot fruit pie with flaky crust, just melts in your mouth.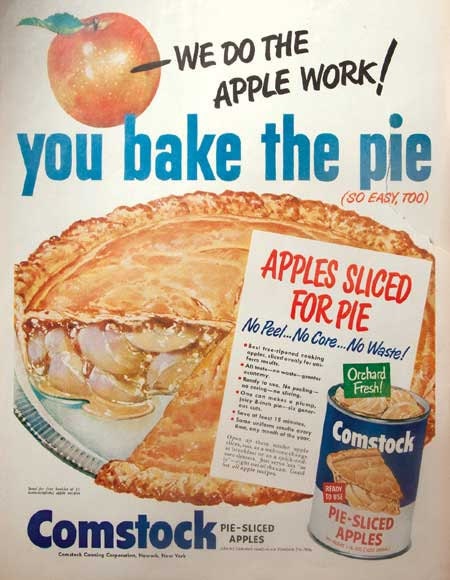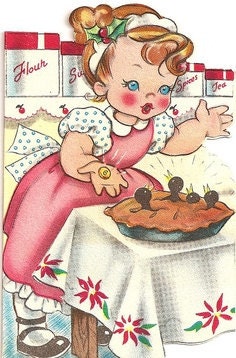 I can smell the apple pie cooking right now and it smells incredible!
Blessings,
Debbie