I love Fall and I love decorating for Fall. It does something wonderful to me on the inside of me. I love the warm colors, the yummy baked foods, the pumpkins, the candles - it is a wonderful season.
I've been busy creating Fall wall decor. I love changing out my shelves with Fall items and taking the bright summer decor down. I usually start with a sign, word art or scripture art, and use that as the central piece on the shelf. 
Next I start adding things and layering and that is where the fun begins!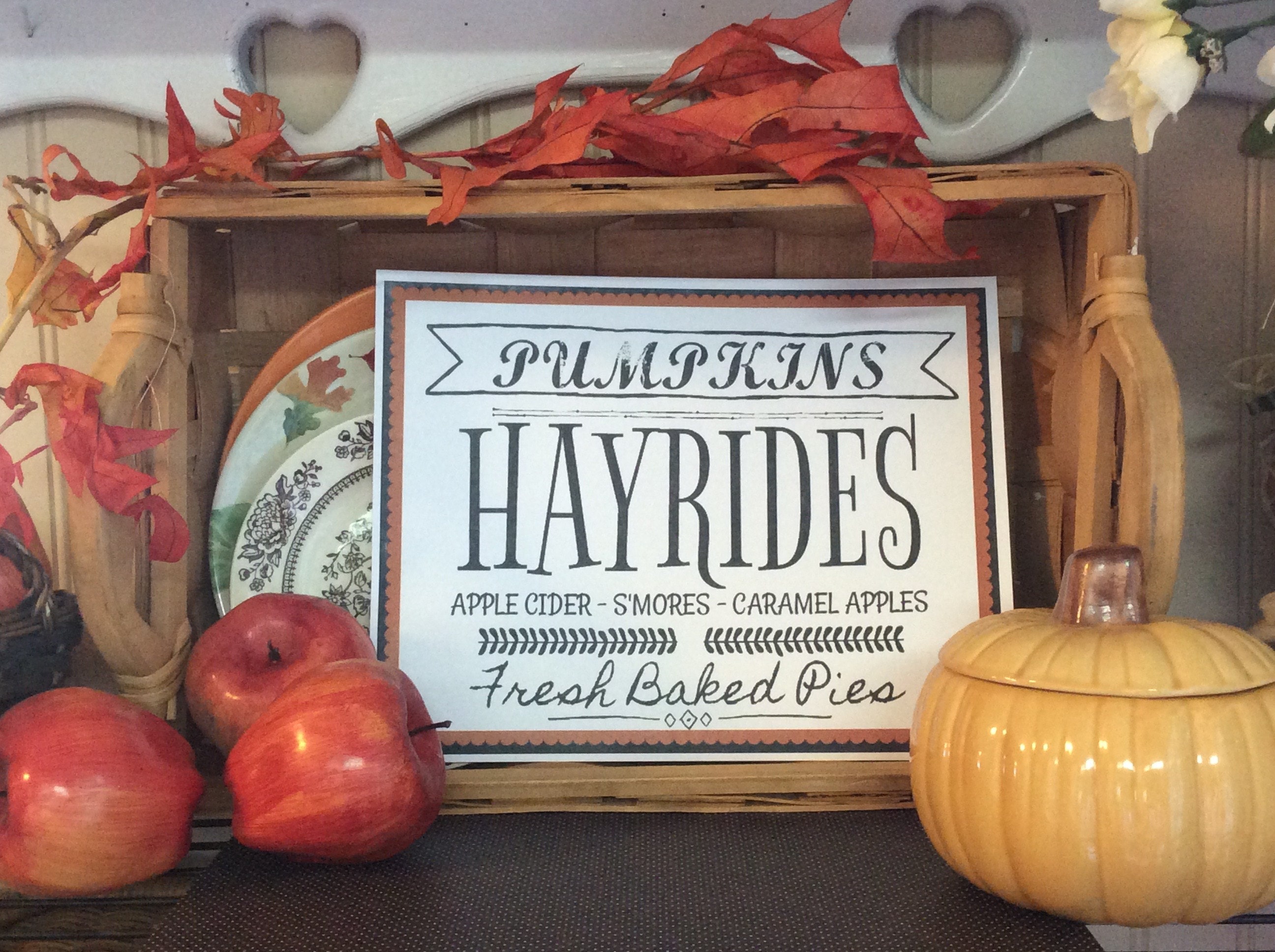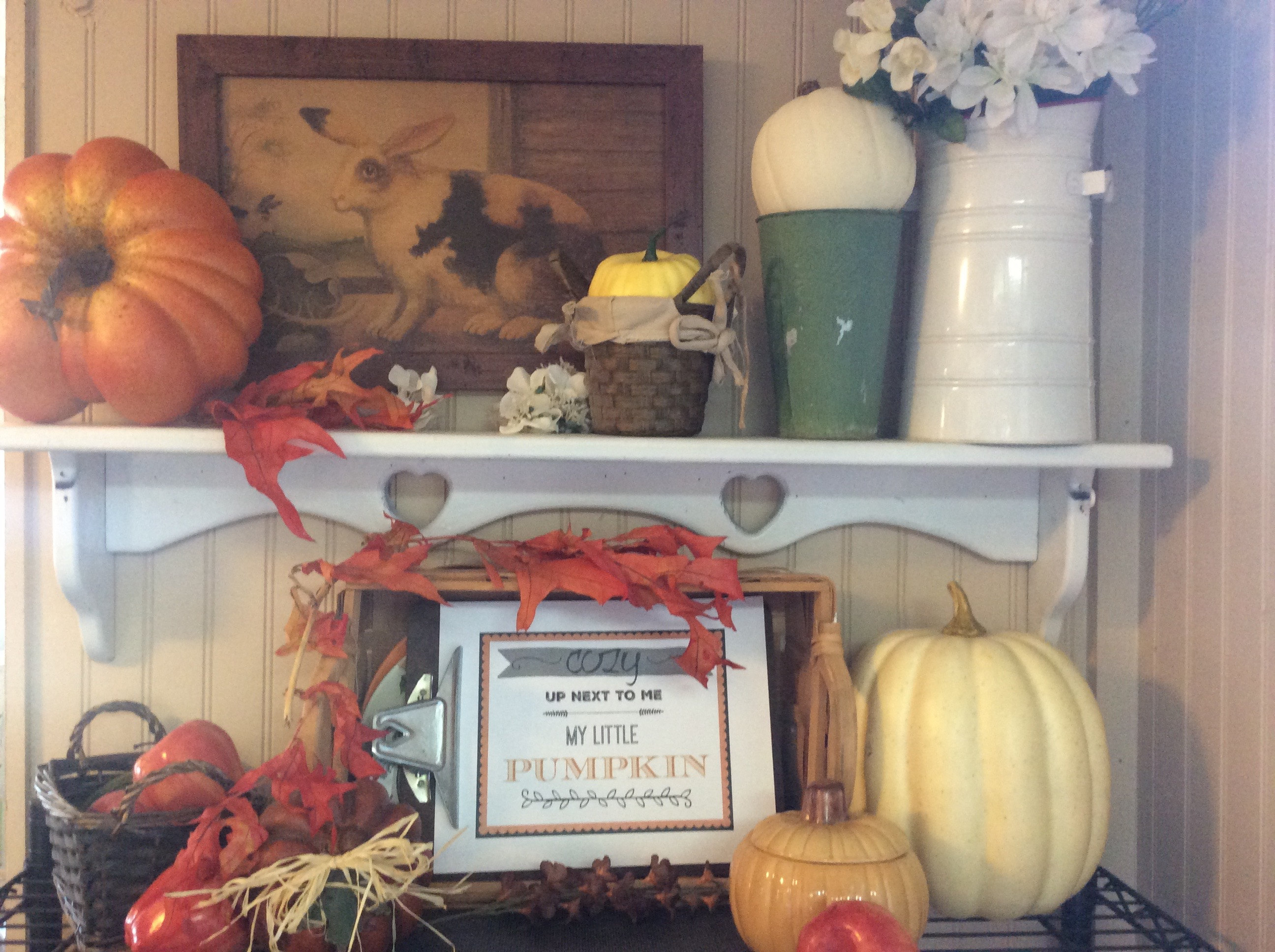 I've found that not all word art needs to be framed! Trying to look around my home at different things I have, and trying some different ideas for displaying the wall art I created.
I found in my sewing room an old vintage clipboard I use all the time to hold orders from customers I'm working on.  So I turned the clipboard sideways and placed the word art in it then added pumpkins, different sized baskets, ceramic pieces, fall leaves, metal vases and raffia....I love the layered look.
The simple Fall art work can be found and purchased here @ Hayrides 
Simple to download and then print out. It could be printed out on white or beige card stock, framed, or just placed on a shelf and then let the layering begin!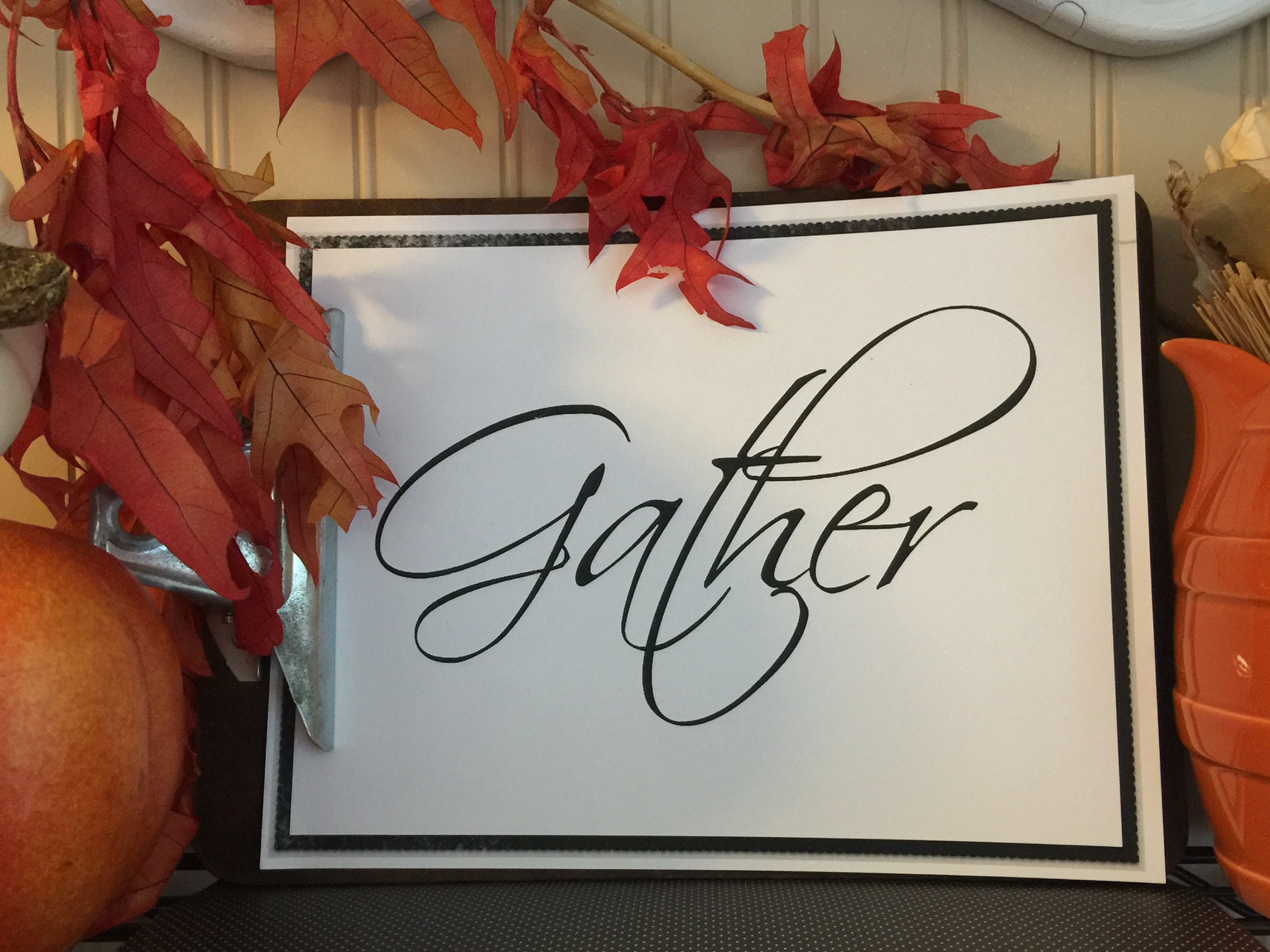 Gather @Click Here
I hope you are enjoying your Fall Decorating. I'm going a little over the top at my house. We just found out our oldest son and wife are expecting again. And our middle son and his wife are expecting twins! We are so excited - everyone is expected at home this Thanksgiving so again I am decorating and going all out for the Fall holiday.
"Gather," transitive "to bring together," "collect," etc., and intransitive "to come together," "assemble," It is a good thing!
Blessings!
Debbie