Hey everyone hope you are doing well!  I wanted to share a little bit of my newest project. I have ongoing projects, and usually more than one going at a time!
This involves a fun modern country decorating theme for a little miniature dollhouse room.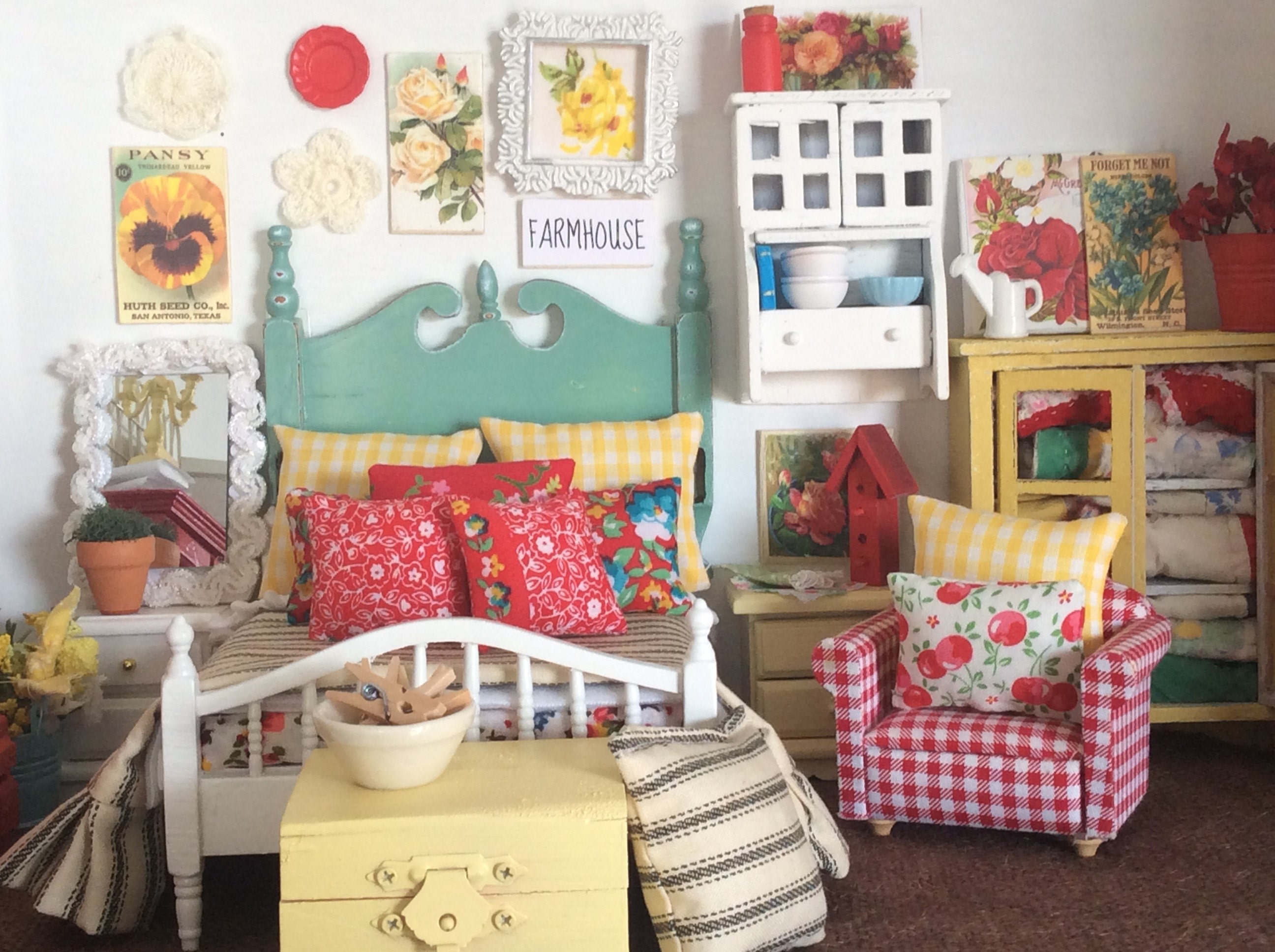 This is a new bedroom and set made to look a little vintage, a little eclectic, a little boho, and a little country.
My often chosen fabrics at home that I decorate with are red, yellow, browns, aqua and white.  A lot of shabby white furniture at my home, with tons of pillows. My husband often complains of too many pillows and no place to actually sit.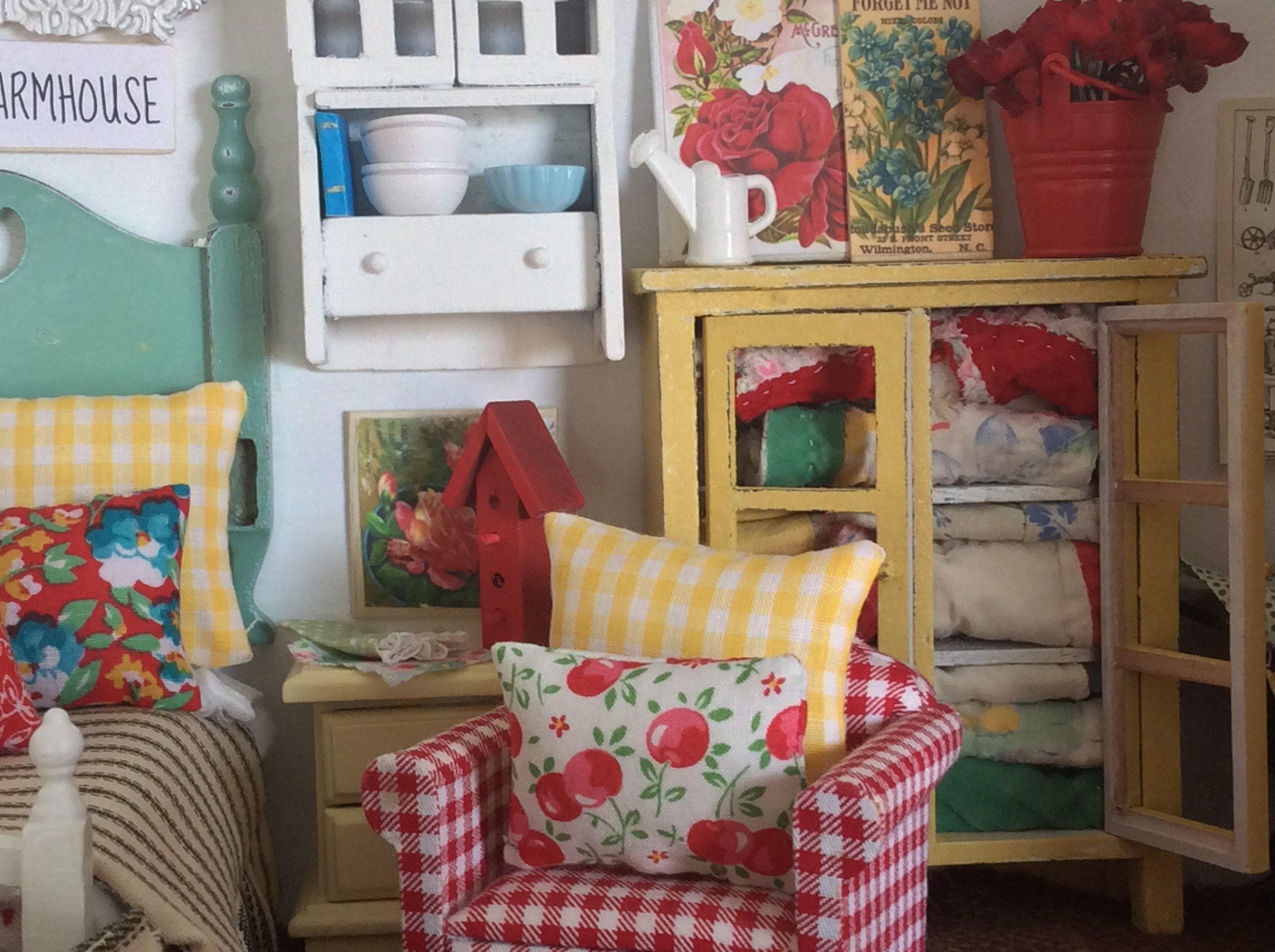 In my own home I have hutches filled to the brim with quilts. I have loved quilts all my life and have a wonderful collection. Some are from my grandmother, several are ones I have made, and then I've picked them up here and there! I adore quilts and love wrapping up in them on a chilly evening with a cup of hot apple cider. Warms my soul!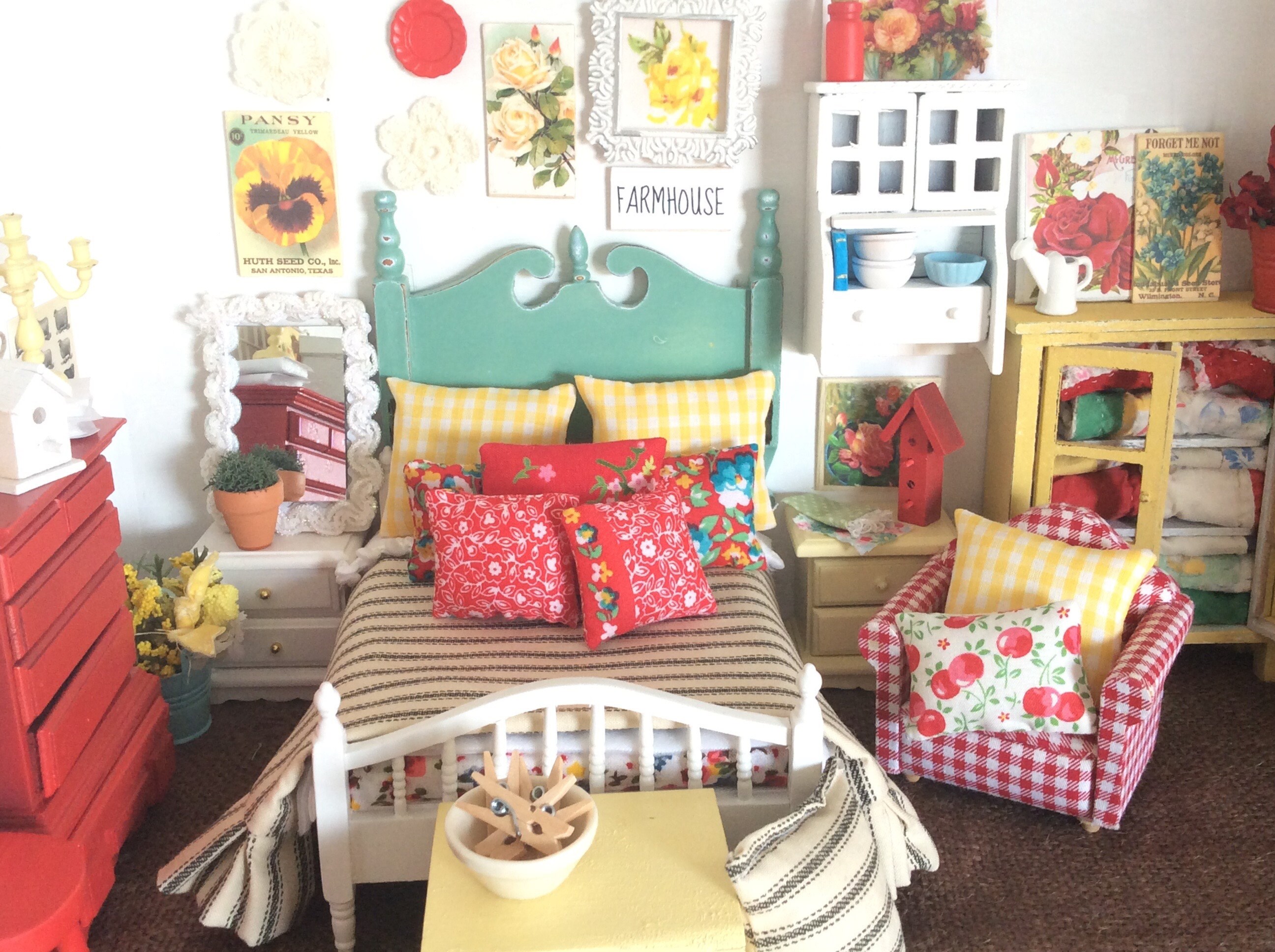 One of my fondest decorating memories when my husband and I were first married was  using vintage catalog pictures and framing them for pictures in our home. We had such a tiny budget to live on and  was so frustrated at not being able to buy beautiful framed pictures. So instead I would tear out the prettiest floral pictures from Burpee seed catalogs and advertisements and frame them with thrift store frames and put them around the house. I also would buy old books with large graphics in them and frame some of those for our home. Funny how my little gallery wall was popular way back then, and it was made because of my budget limitations!
Furniture has always been painted at my house to tie the pieces together!
Live and learn I guess.  This is a miniature room - that touches on that style I love and adore. A mix of styles, tying in colors, and fabrics, for a country look. Nothing is perfect, nor does it match, but it makes my heart very happy!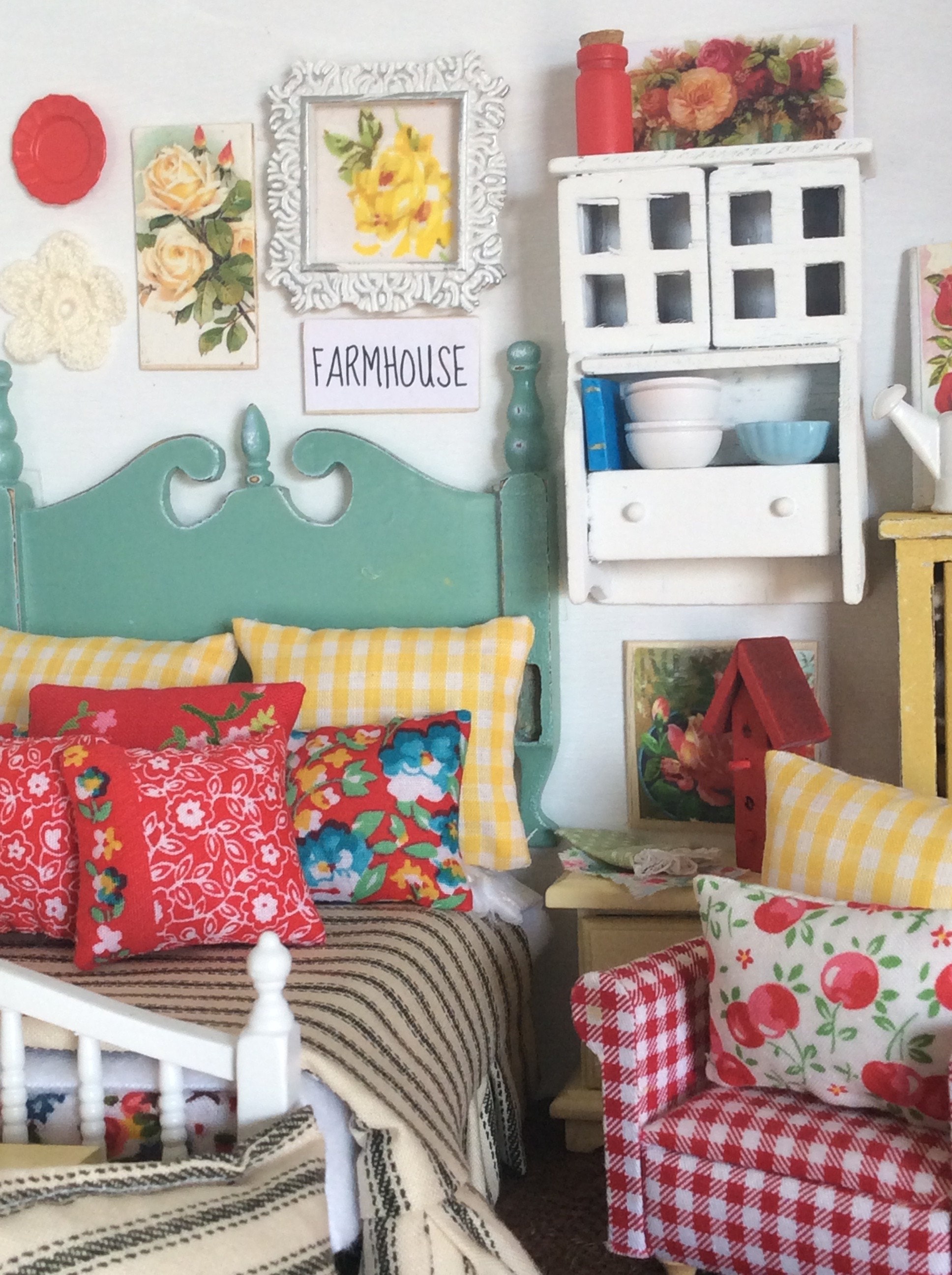 Don't throw those old seed catalogs out....
Big smile!
Debbie