Hey everyone I hope you are enjoying the first few days of that wonderful Fall Feeling. I know I am. I love looking through Fall colored dishes, tablecloths,, table linens, quilts, pillows and decor in my tubs in the closet. I keep it close by all year long with great joyful anticipation.
I think I like the feel of layering. Just like you start to layer clothing in the cooler months as Fall approaches, you also start to layer in your home. Soft throws are draped on the couch, pillows added, more candles come out especially the ones that smell like the richness of things baking.
While you are here be sure you get a copy of my new Ebook here @ Farmhouse Garden Style Decorating Ideas Ebook
I think you will love it!
During the cooler months heading towards Fall, quilts, and blankets are added for warmth to the bed....
Joining in today in the festivities with Beverly  for Pink Saturday @ How Sweet the Sound!
I met Beverly in 2008 when I first started blogging. She is such an encourager and always lifts others up!
                                             ***********************************
We love to have family and friends over for meals, especially on the weekends. This is a table setting from a couple of years ago when the weather was cooling down in the evenings and we decided to eat outside.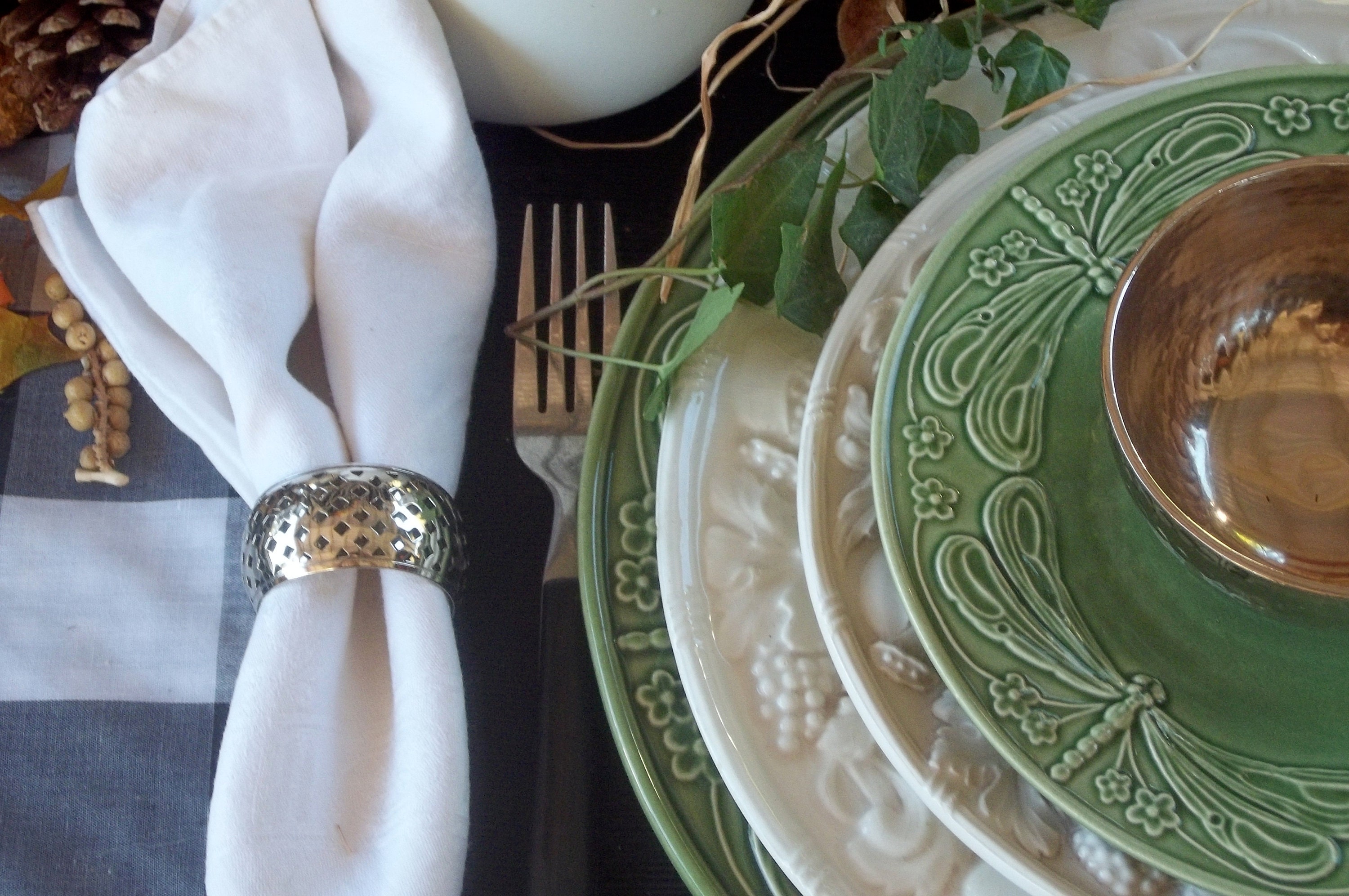 First I added a black and white gingham check piece of fabric that I had hemmed all around, and added lots of dishes stacked on one another. Napkins, napkin rings were added for beauty but paper napkins were opted for when the barbecue came to the table!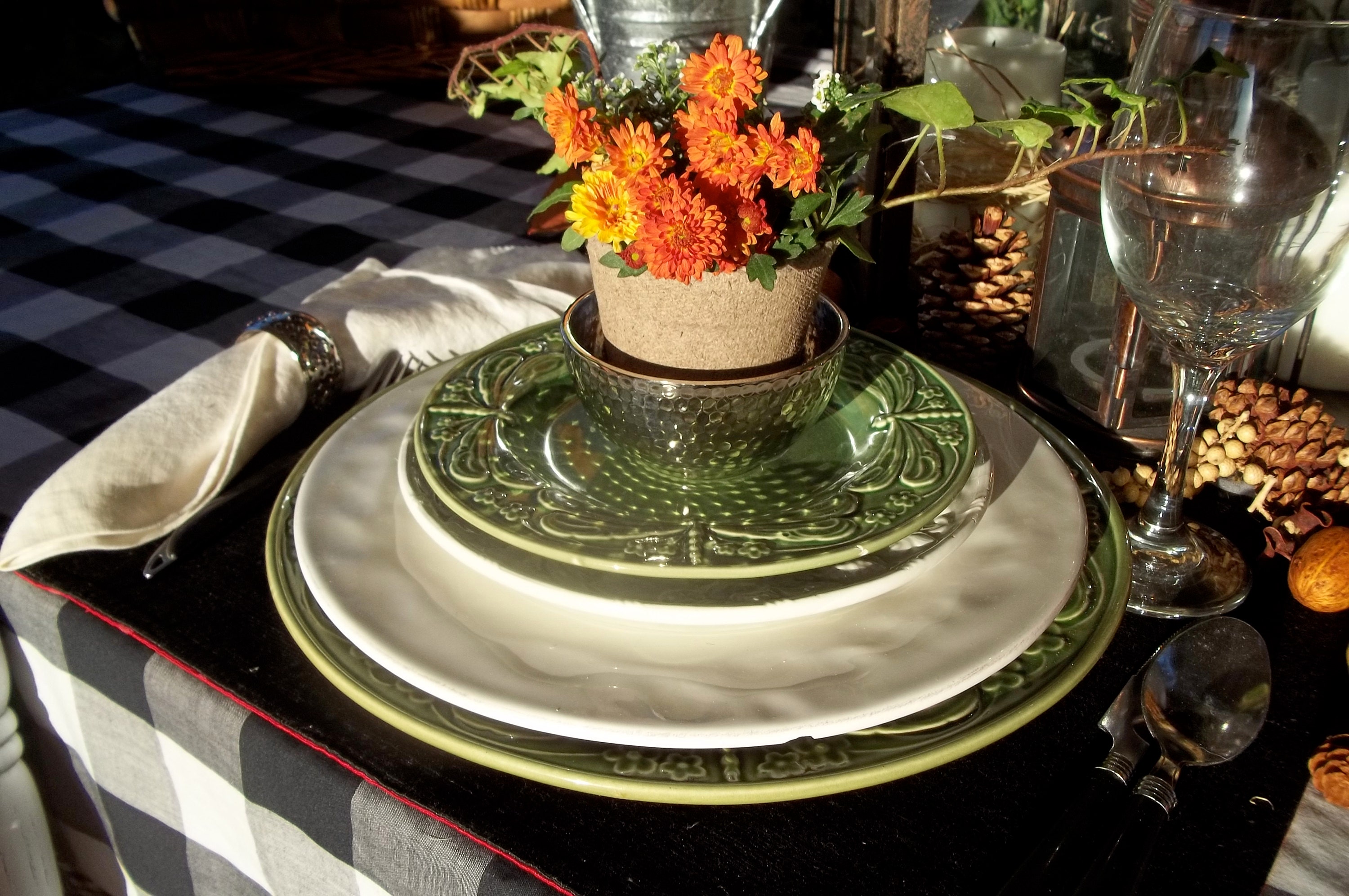 I filled little peat pots with Fall colored mums and placed them on each place setting. I added a simple centerpiece with old lanterns and white pitchers that I had on hand.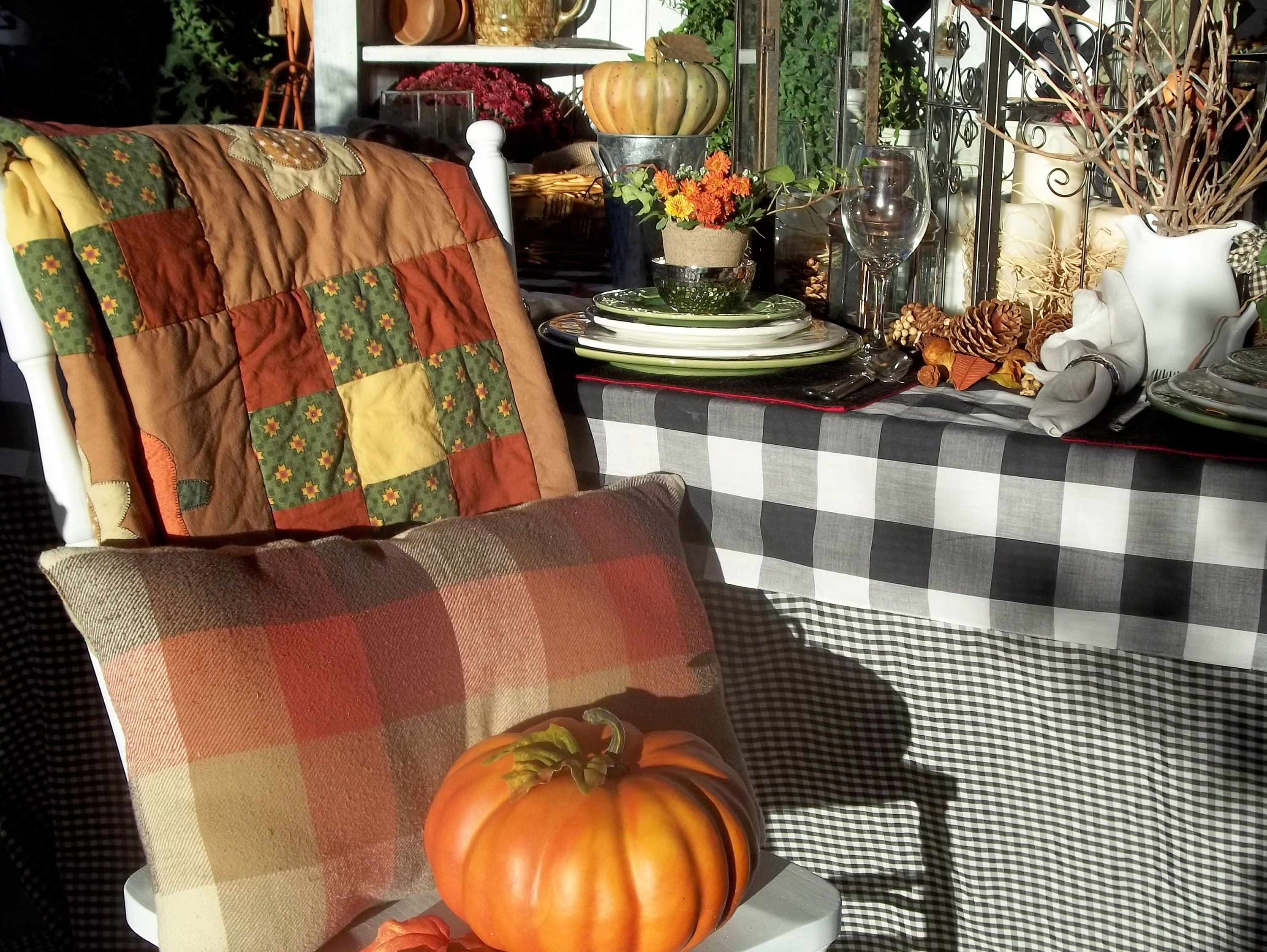 An old patchwork quilt I had made years ago in Fall colors was brought out for those of us who get chilly outside and need to cover up! I also took some old flannel shirts and made extra seasonal pillows out of them.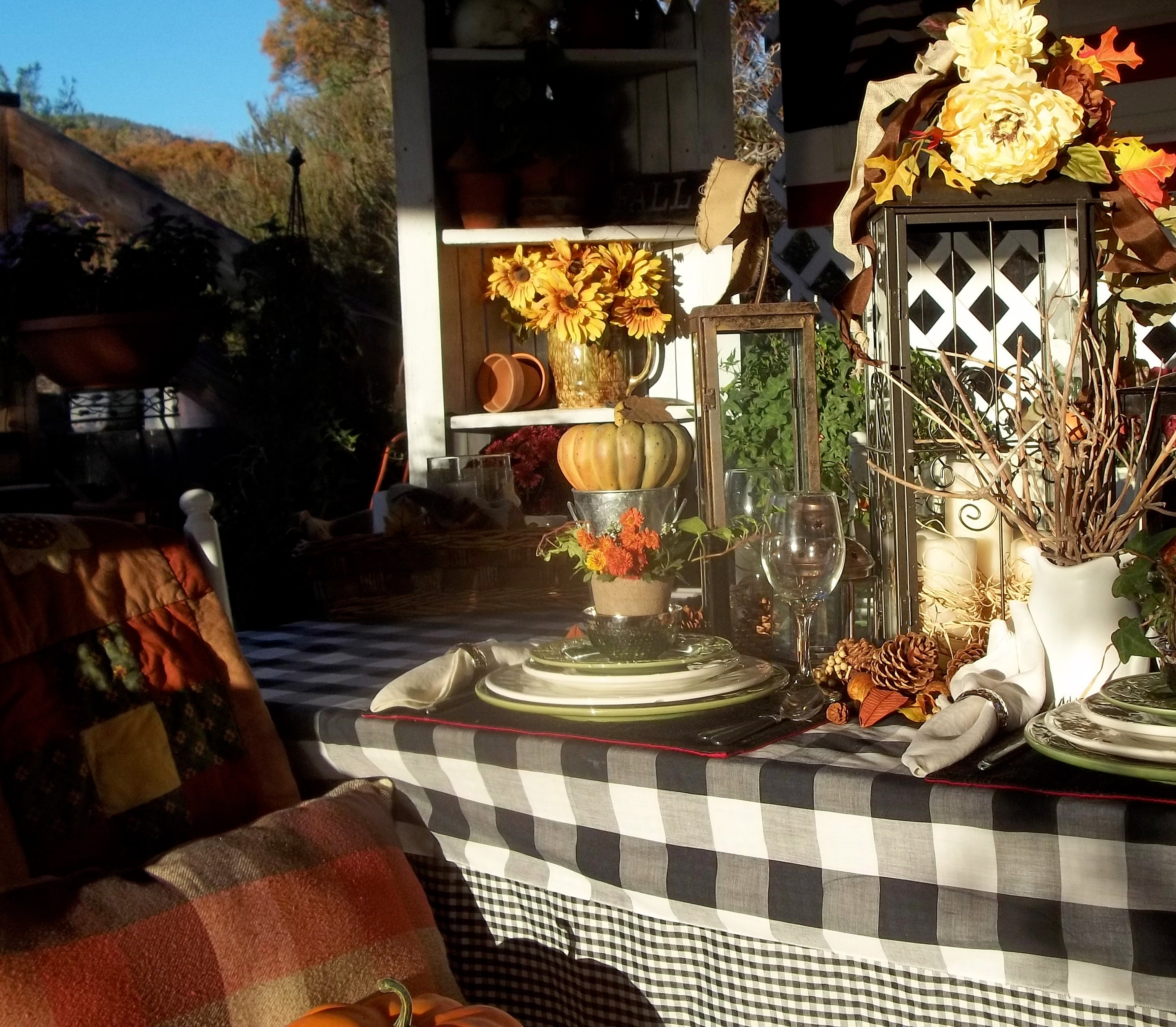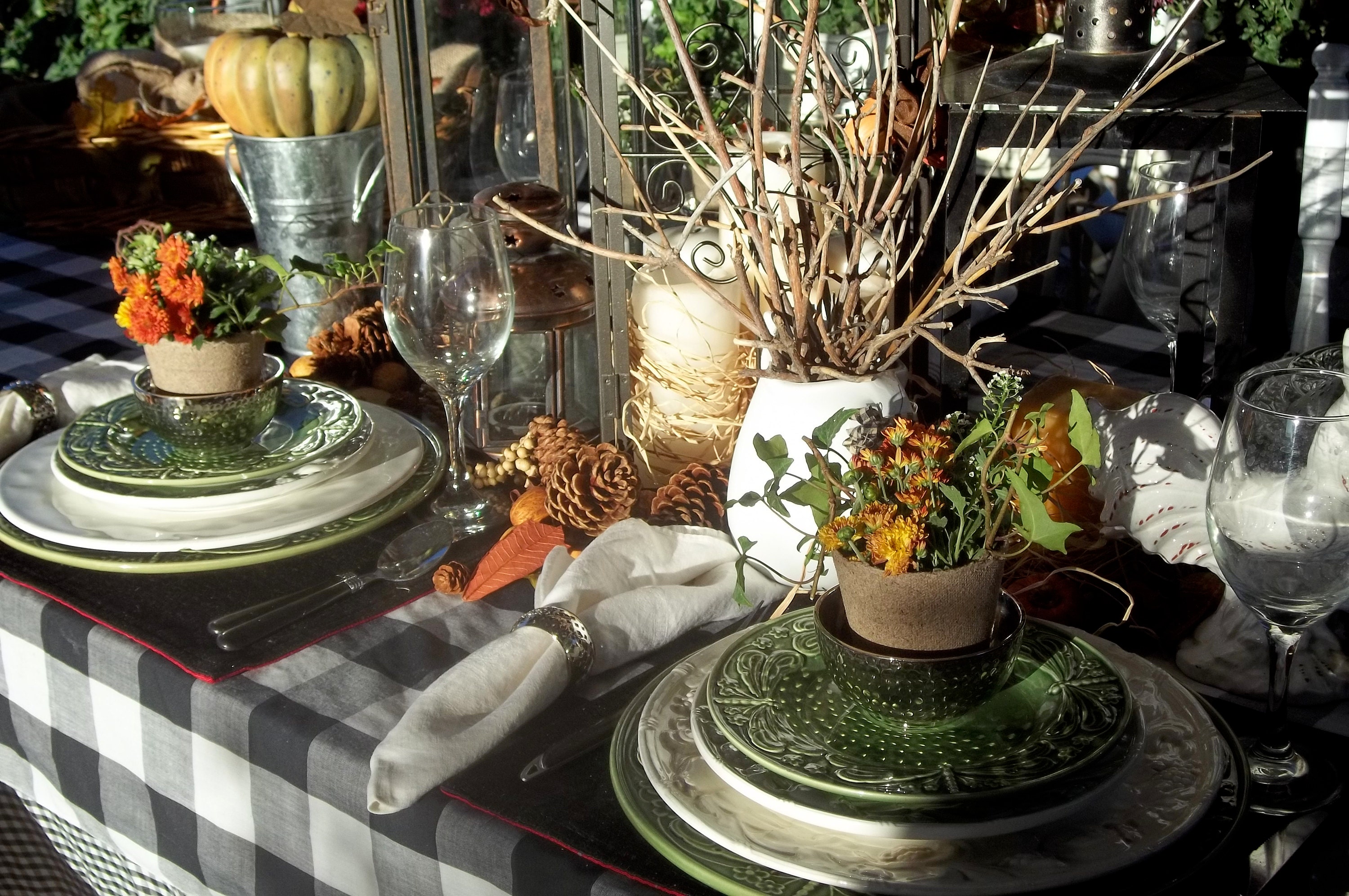 All in all as the sun was setting it was great fun to be outside. And I rounded up everyone to help carry all the plates inside after the meal so it ended up being a wonderful and not too laborious of an evening!
What are you doing for the Fall months?
Blessings!
Debbie Booth