Hey everyone! A few weeks ago I was contacted by a wonderful miniaturist. He has his own shop in New York and he was asked to decorate a dollhouse in a museum for the Holidays.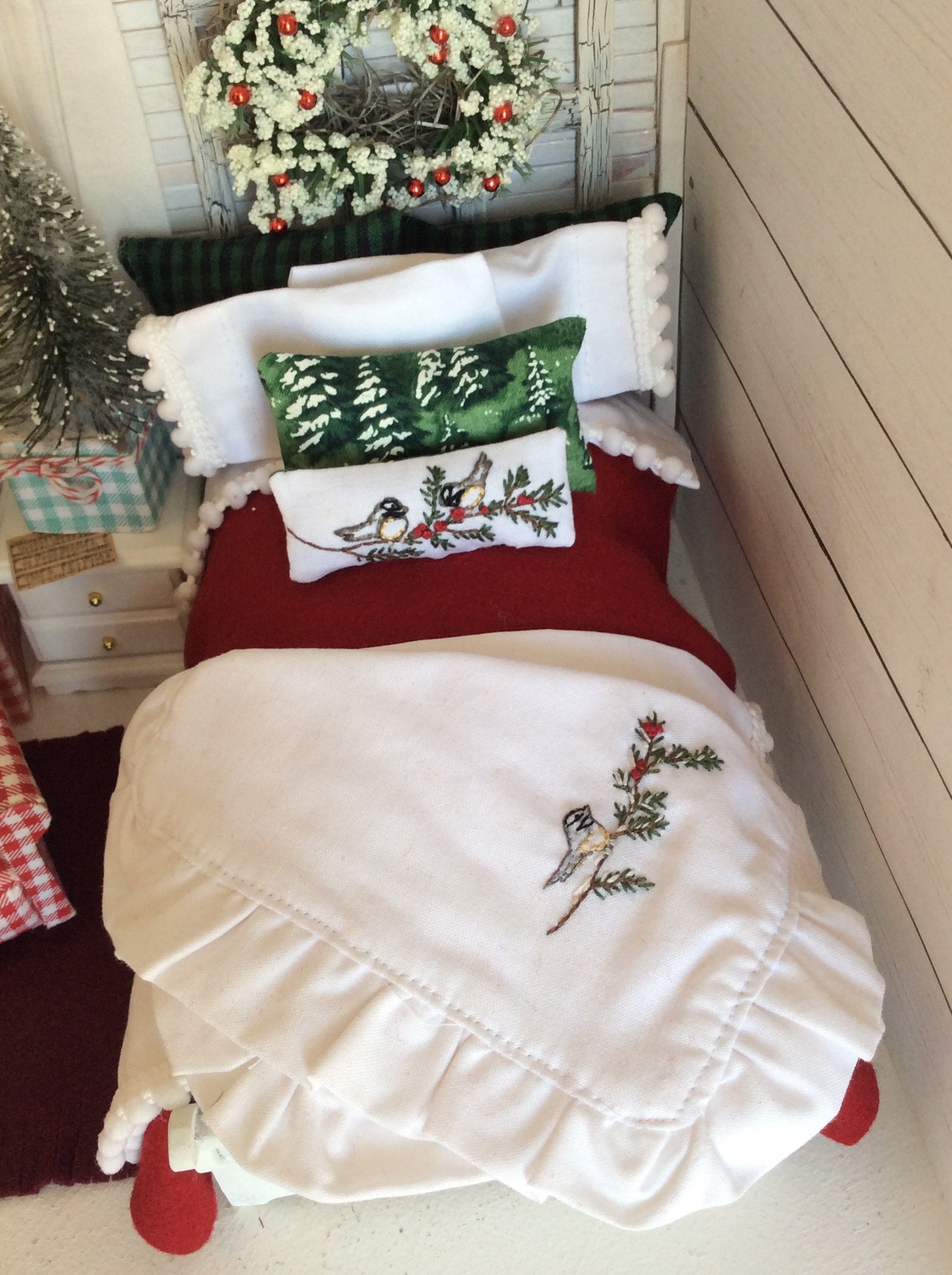 He graciously asked me to submit one thing to be used in the Christmas/Holiday decor. Because I am used to doing several things, a little grouping, I found it hard to just do one thing.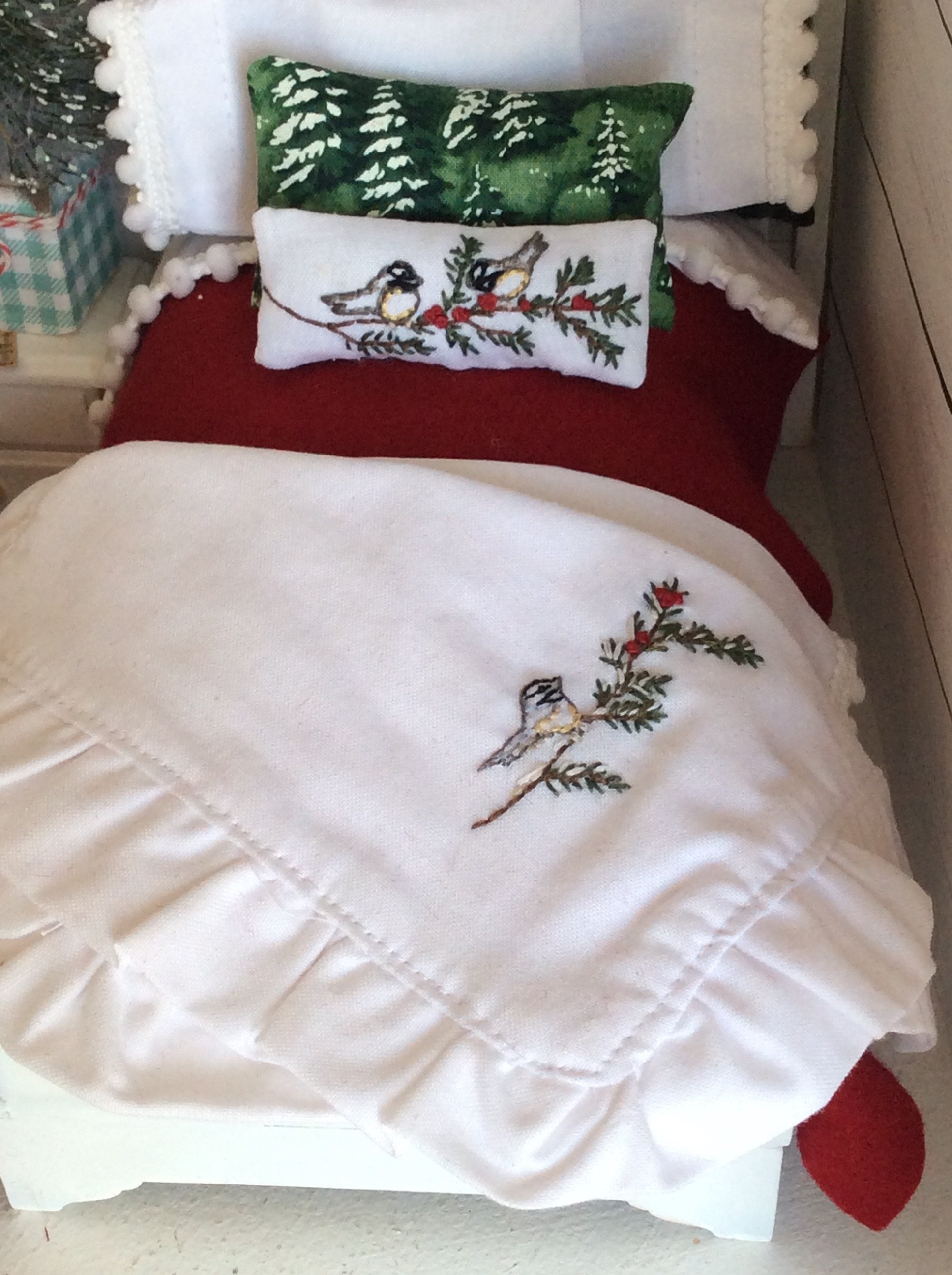 I designed and made a couple small 1" x 1" pillows with the little Chickadee birds on a branch in the snow and a wool cranberry colored wool throw and sent them to him. 
But I found that I needed to stitch a few more things with the design I had created. I loved it so much.  Little Chickadee birds on a snowy branch during winter.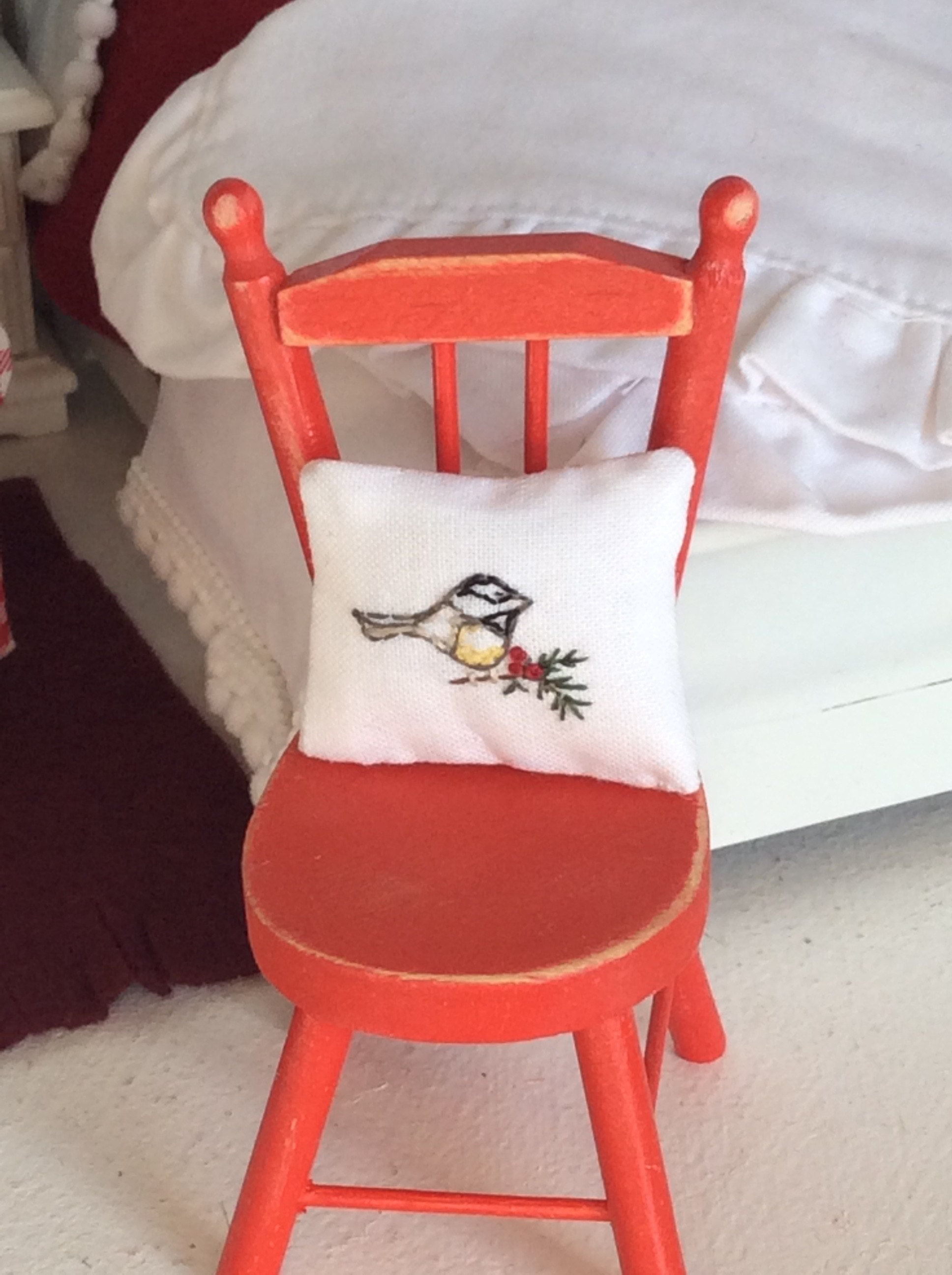 It is hard to tell but the design below is a small nest with eggs. I looked up several pictures of Chickadee nests to make sure the colors of the nest and eggs were appropriate.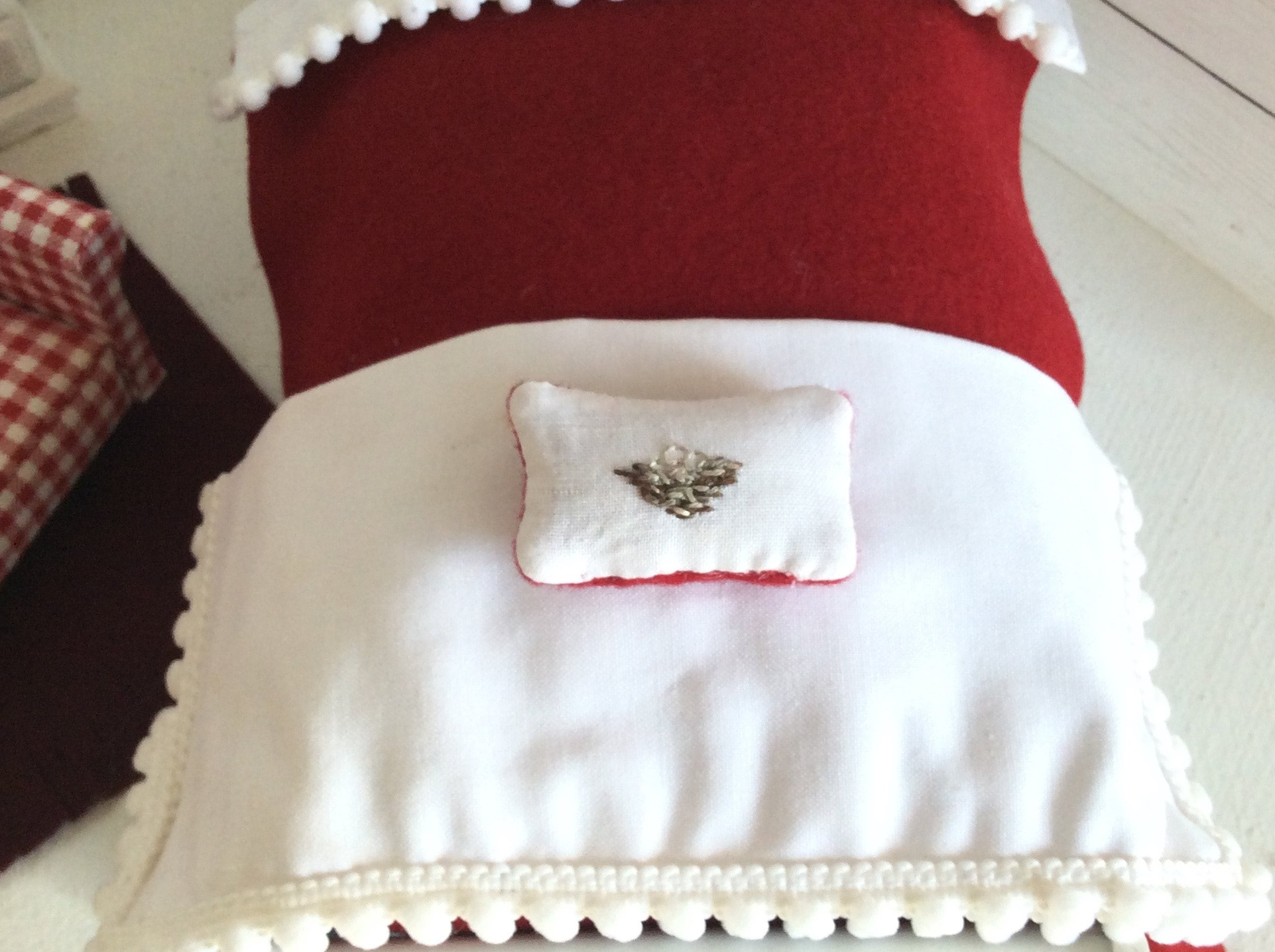 The idea came to me at night while laying in bed. I had hoped to create and make something I hadn't done before. The song Joy to the World came to mind, with the phrase, Let Heaven and Nature Sing!  
For this picture below I found an Old World copy of Joy to The World. I scanned it and reduced its size to a little smaller than 1" in size.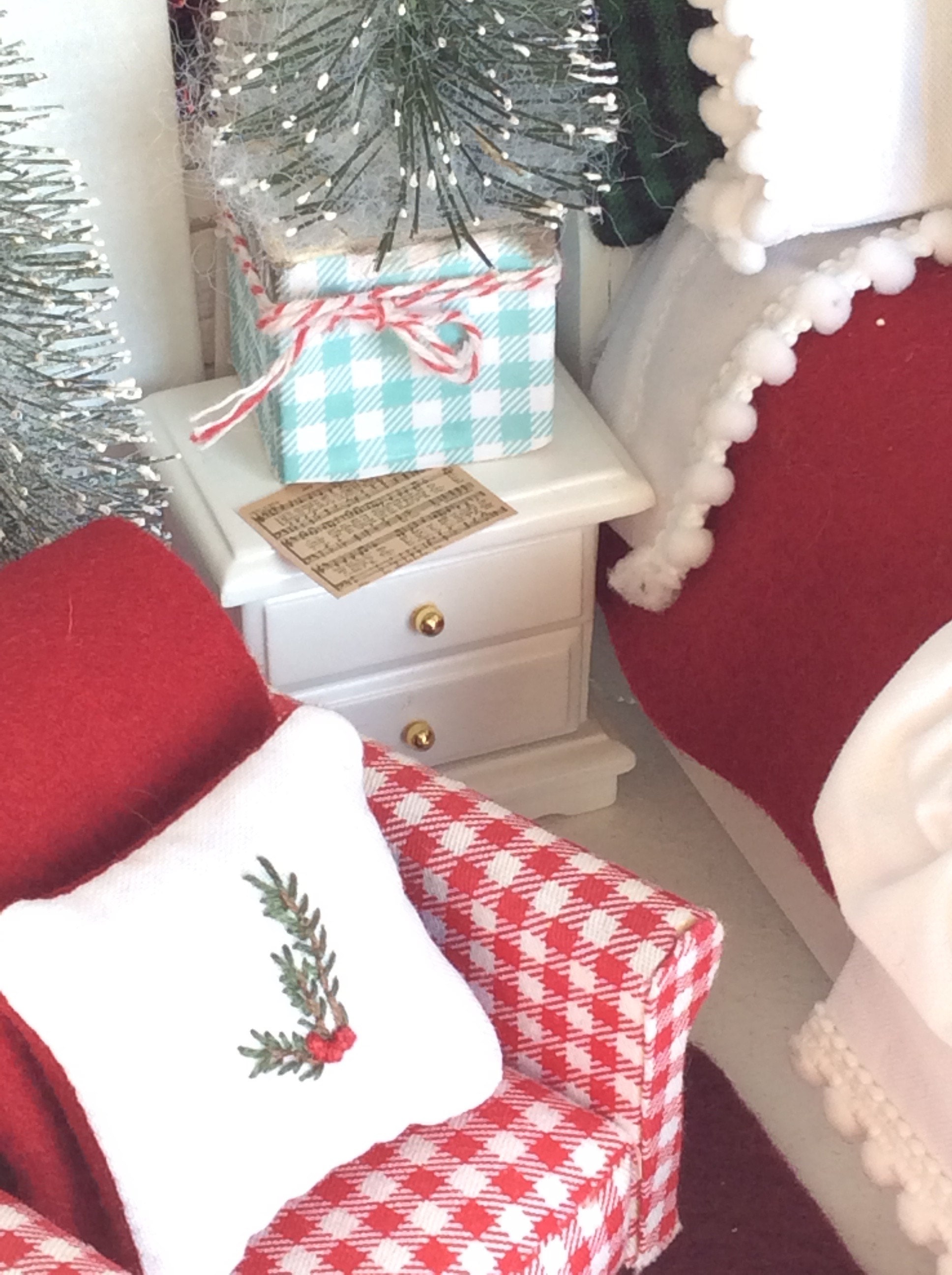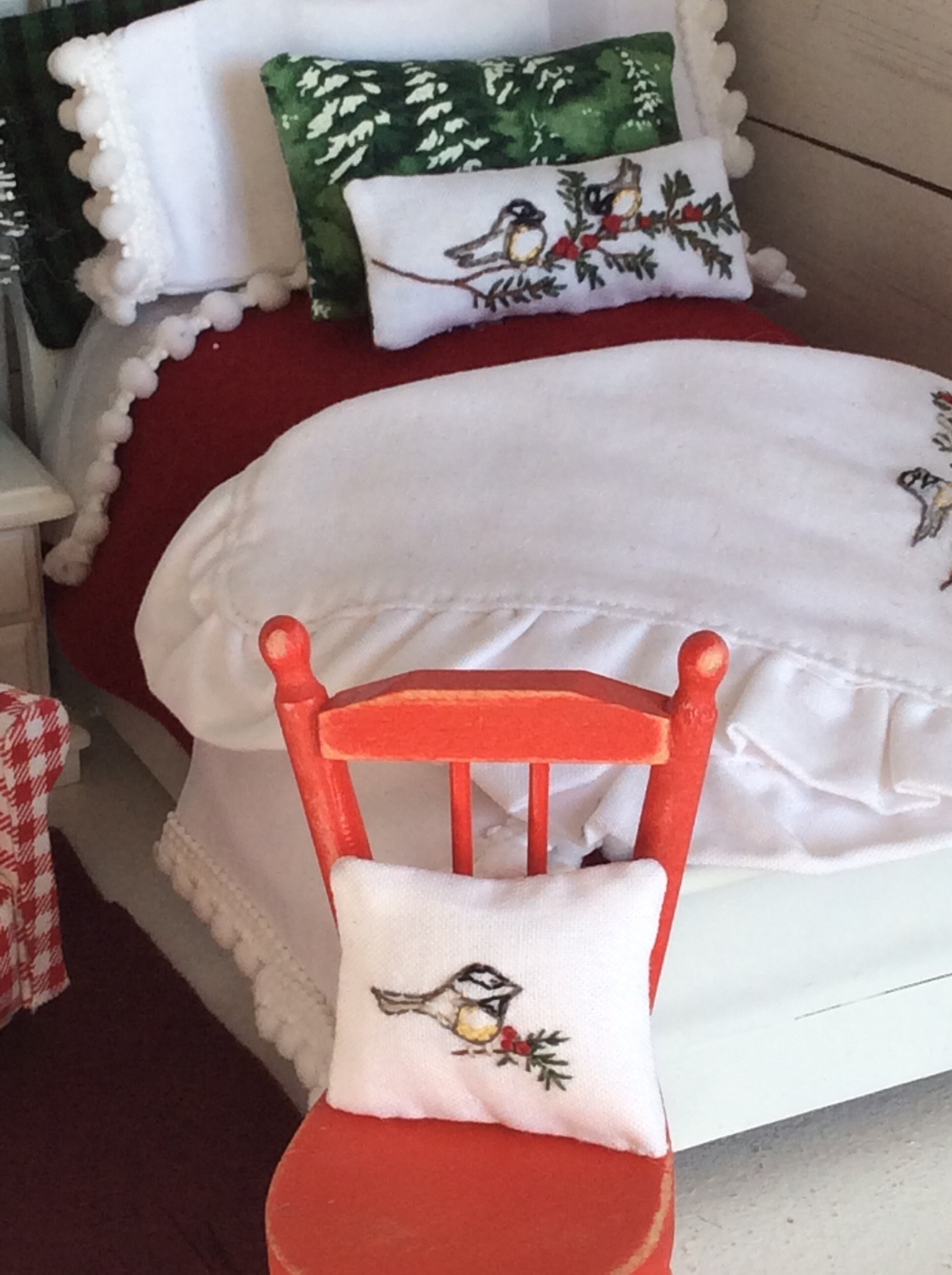 It was quite an honor to be able to do something like this.  I am creating the embroidery and stitchery pattern for the designs and I am going to offer it here on my blog for free. Stay Tuned.
Have a wonderful rest of the week!
Blessings,
Debbie