Halloween is always fun because there is candy and chocolate involved. 
I found a piece of black fabric and pulled out anything orangish or fallish in my dish cupboard. There were quite a few fall things that could lean towards Halloween with the right touches.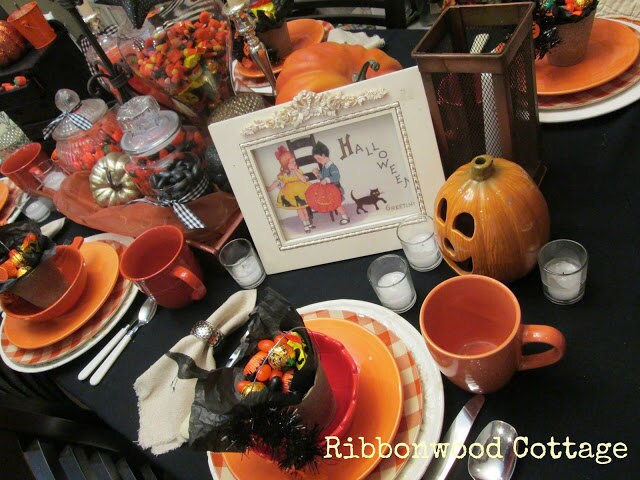 I printed out a few of my favorite Vintage Halloween images and framed them.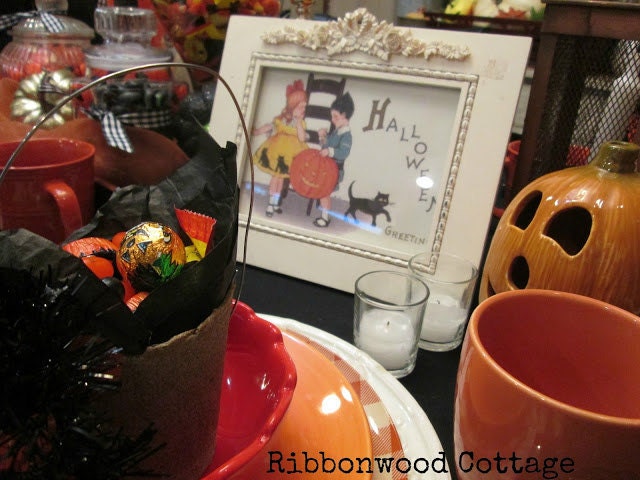 Then I filled little peat pot buckets I had for outdoor planting. I filled them with black tissue paper and candy. More candy filled glass jars with lids. I added candles, and fallish containers on the table to give it a Fall and Filled look.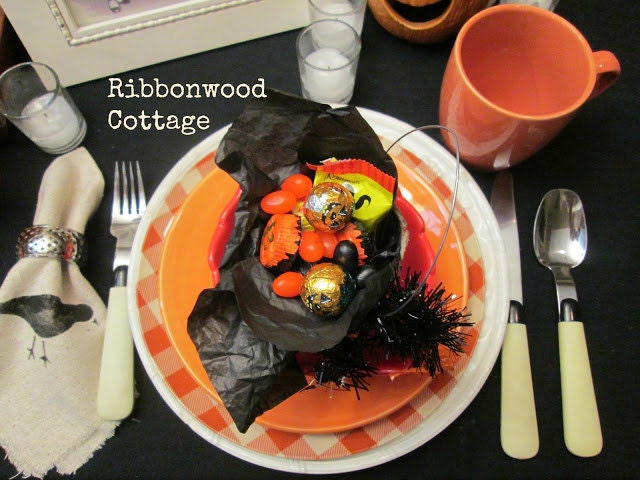 Dishes were stacked on one another. I also stenciled black crows on muslin with a simple stencil from the craft store (Michaels Craft Store) and put them in  a napkin ring.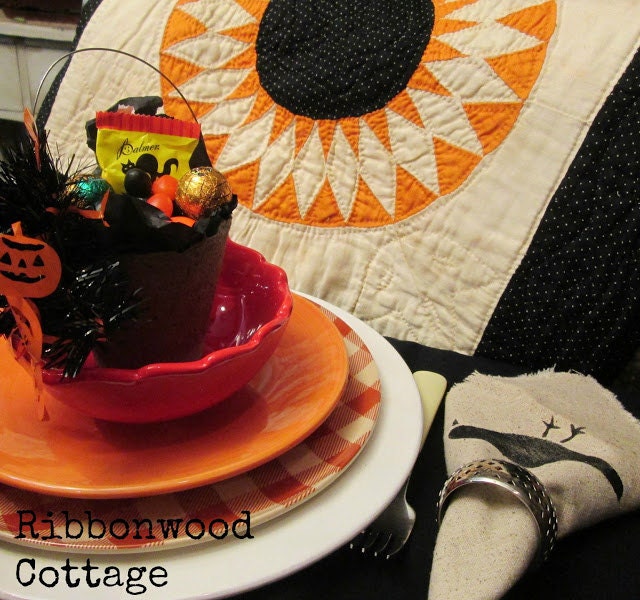 My favorite quilt that a good friend gave me adorned the dining room. And it just happened to match everything!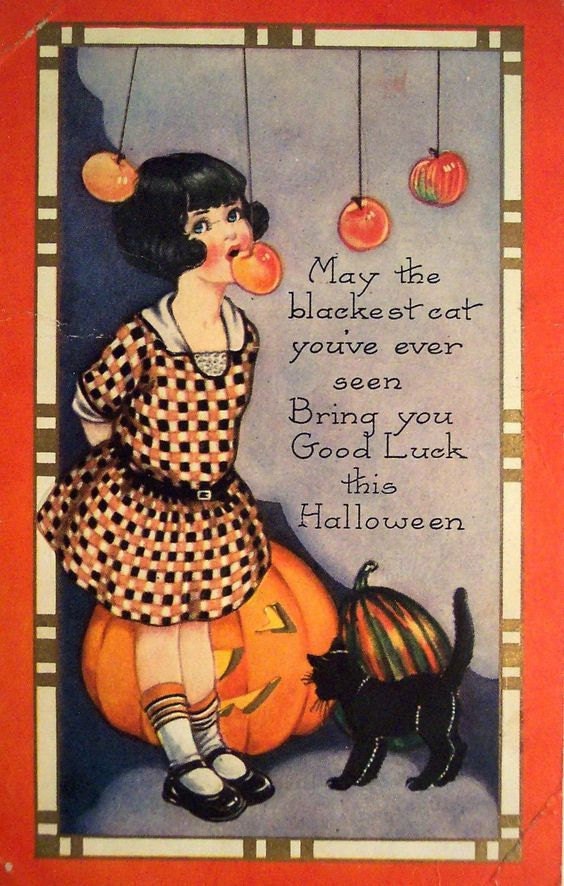 These vintage style graphics are some of my favorite. I love the old looking Halloween feel of pictures and Halloween decorations.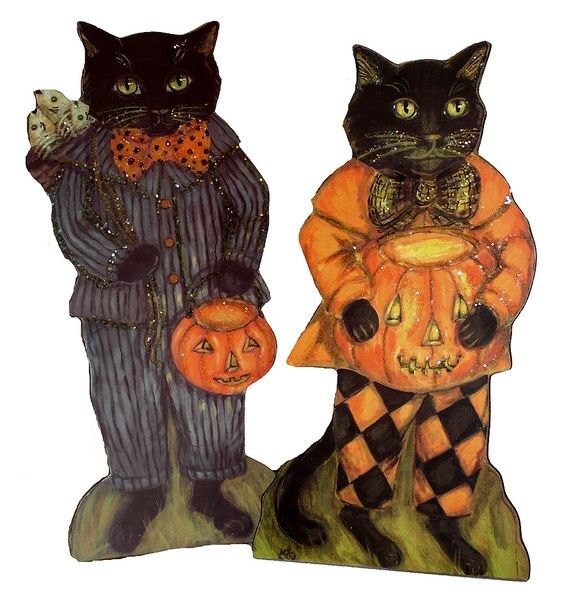 Framed, or just clipped onto a clipboard and placed on a shelf, these vintage images are perfect for printing out and using for Holiday decor.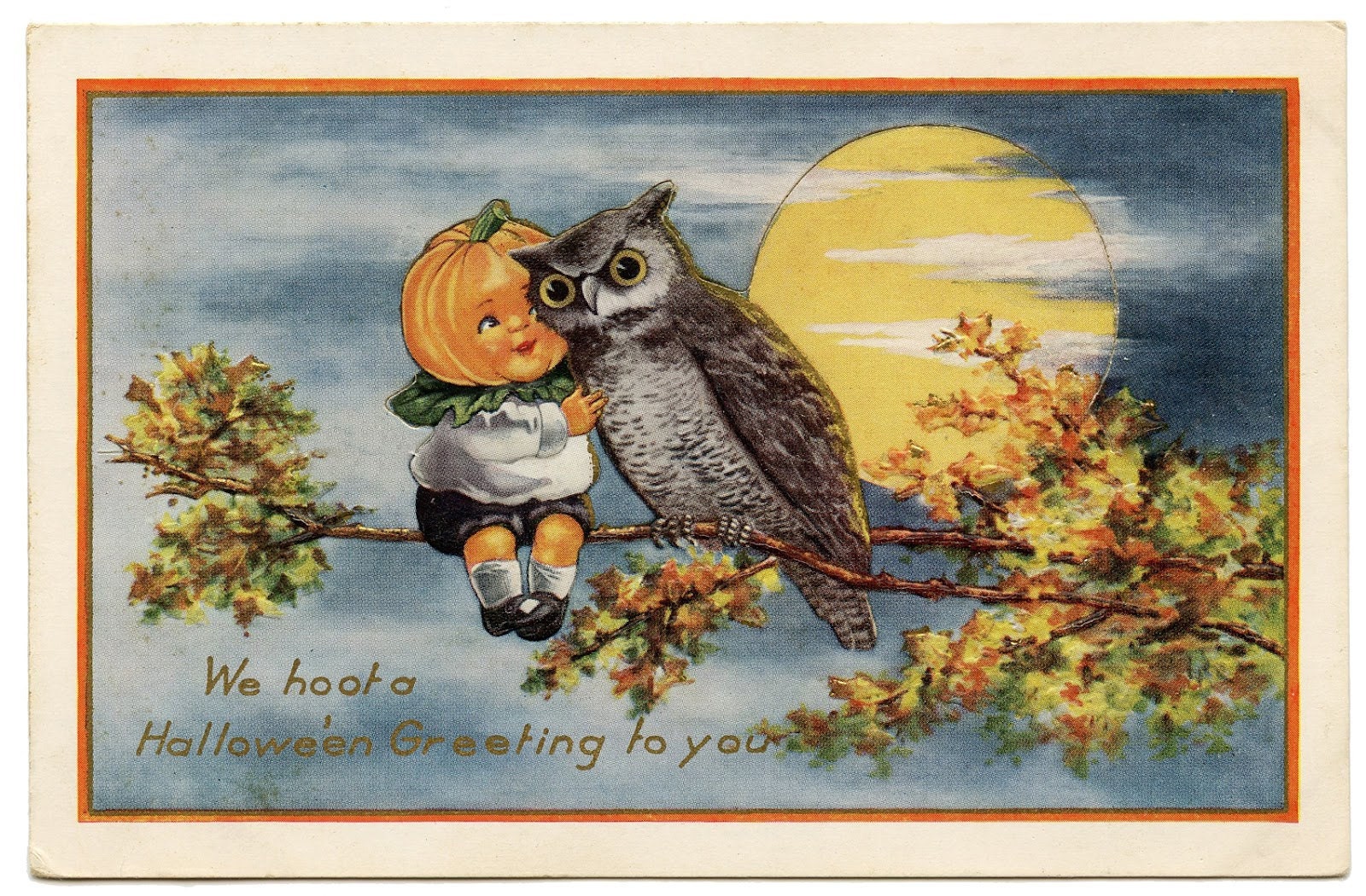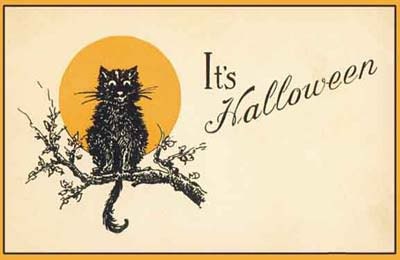 Hope you are having an incredible beginning to a new week!
Blessings,
Debbie