Hey everyone, I thought I'd share with you some little secrets or things I do to improve myself as a Clay artist.  Several years ago I was fussing about my inability to MAKE something, and my daughter said 'mom, look on Youtube.  There are videos teaching you how to do just about everything!'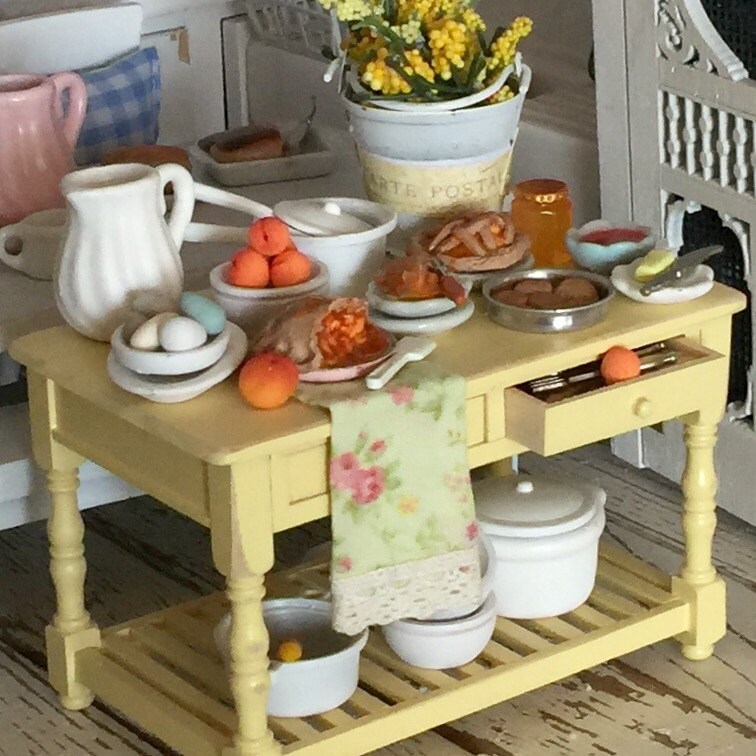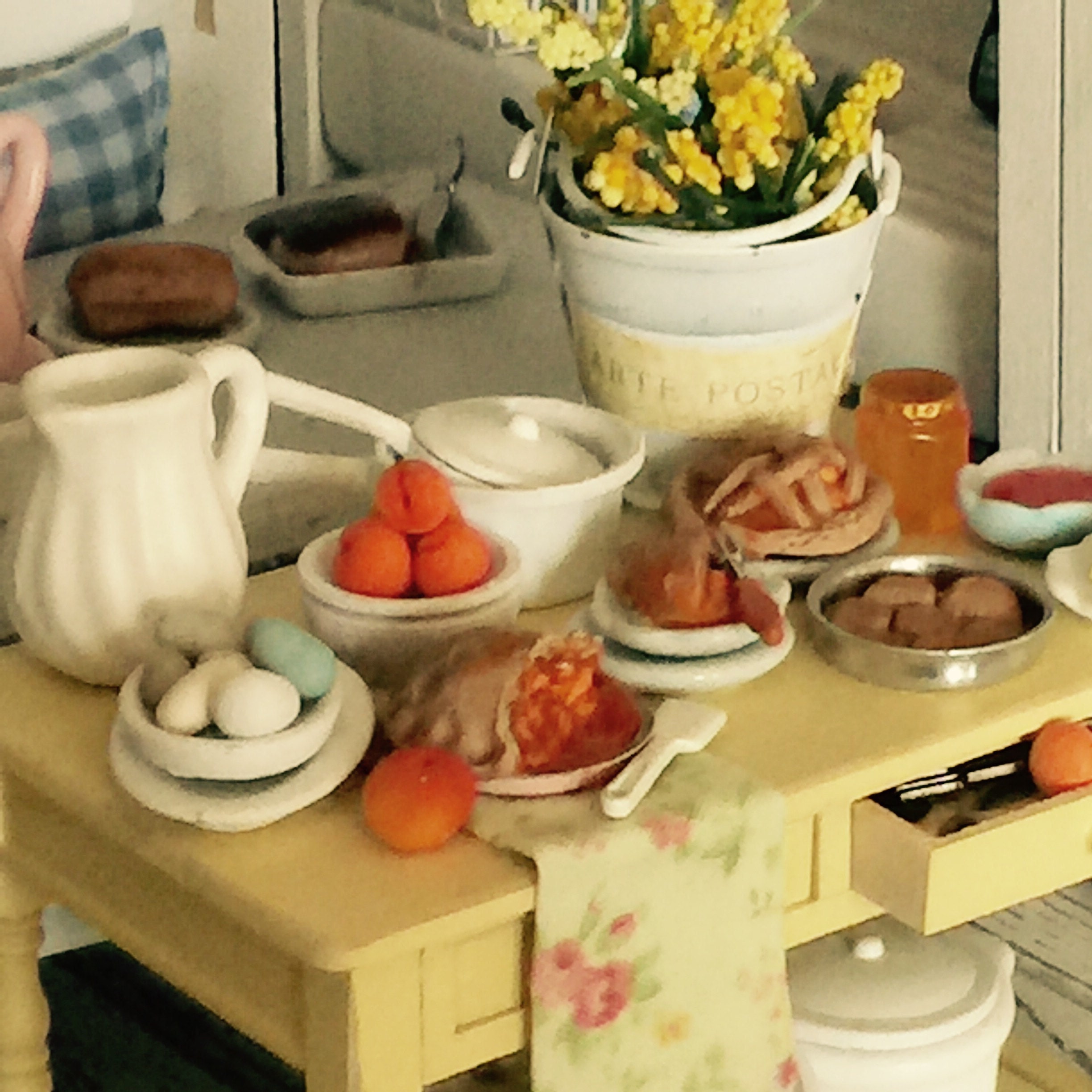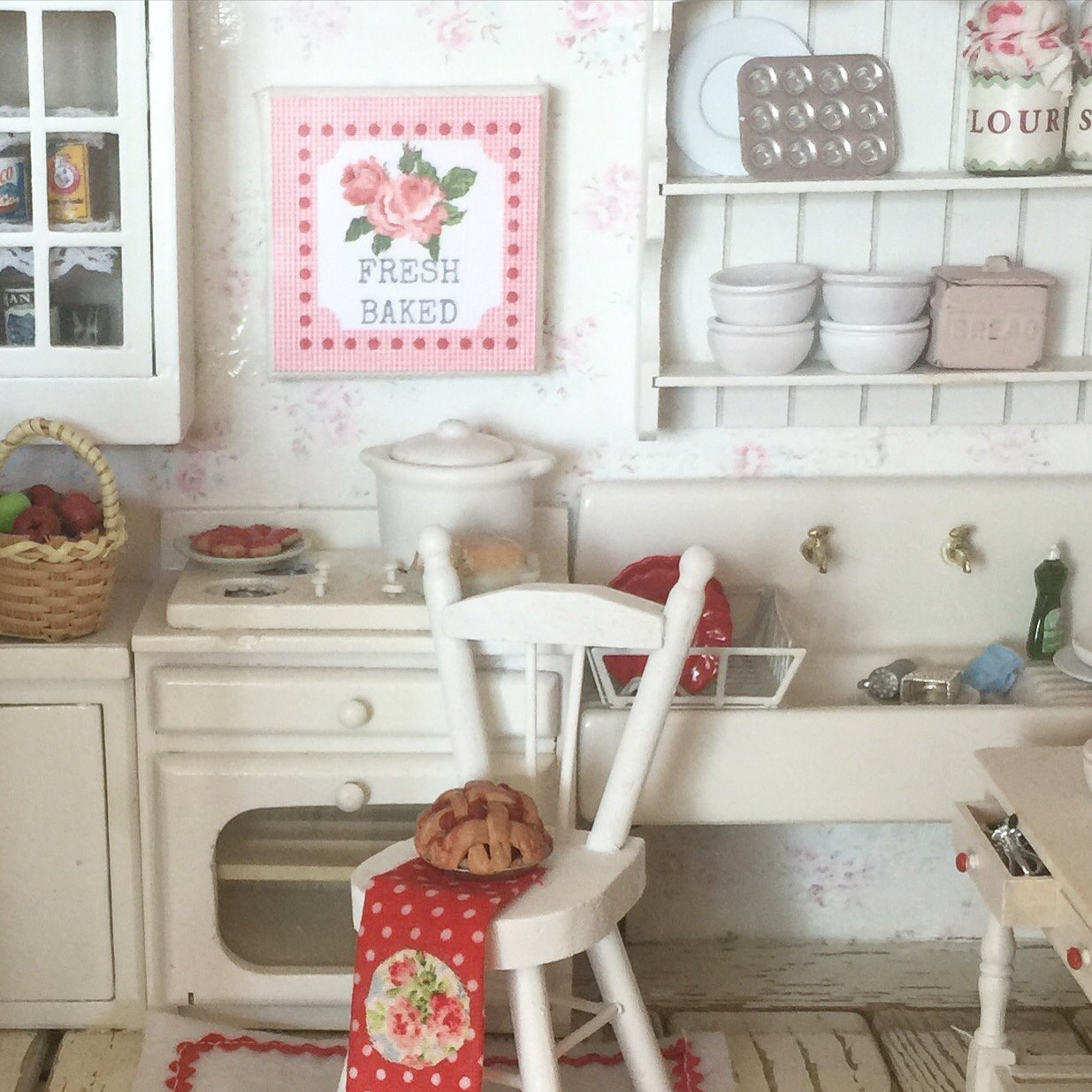 Little did I know there were hundreds of videos on Youtube!  I began watching everything that had to do with miniature polymer food tutorials. There were some wonderful ones, a few bad ones, but most of them were very educating.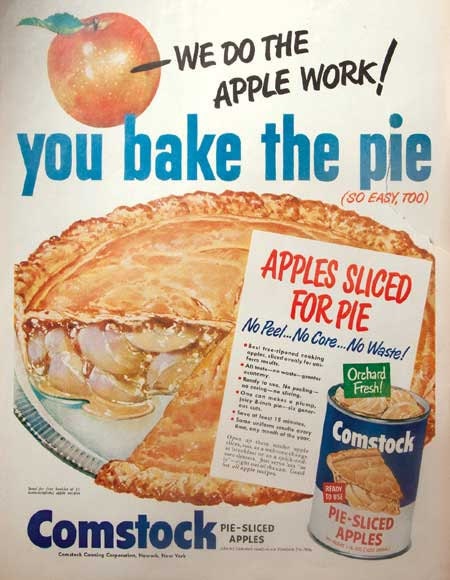 When first making miniature polymer foods I had no idea what I was doing. So I bought several packages of polymer clay, nicer clay is better and easier to work with, and I began watching videos, pressing pause, doing what they said, then pressing play...and going from there. I threw out a lot of stuff that just looked ok but not good.
There are videos that show the basics, I added the links below for several I have watched and learned something from all of them. Even videos that weren't by a mature polymer clay artist, I found were worth watching because I seemed to learn and be educated just by watching them.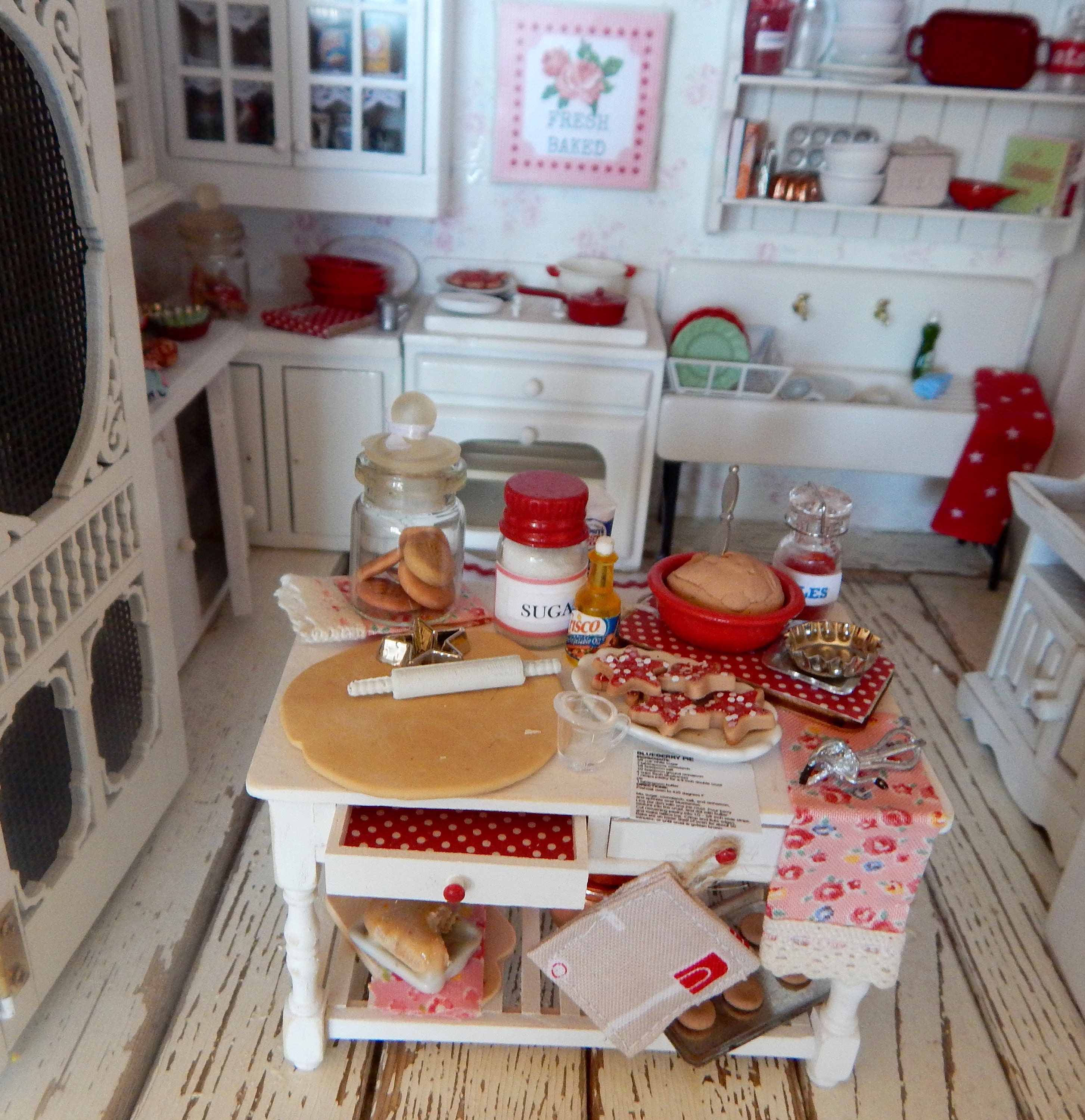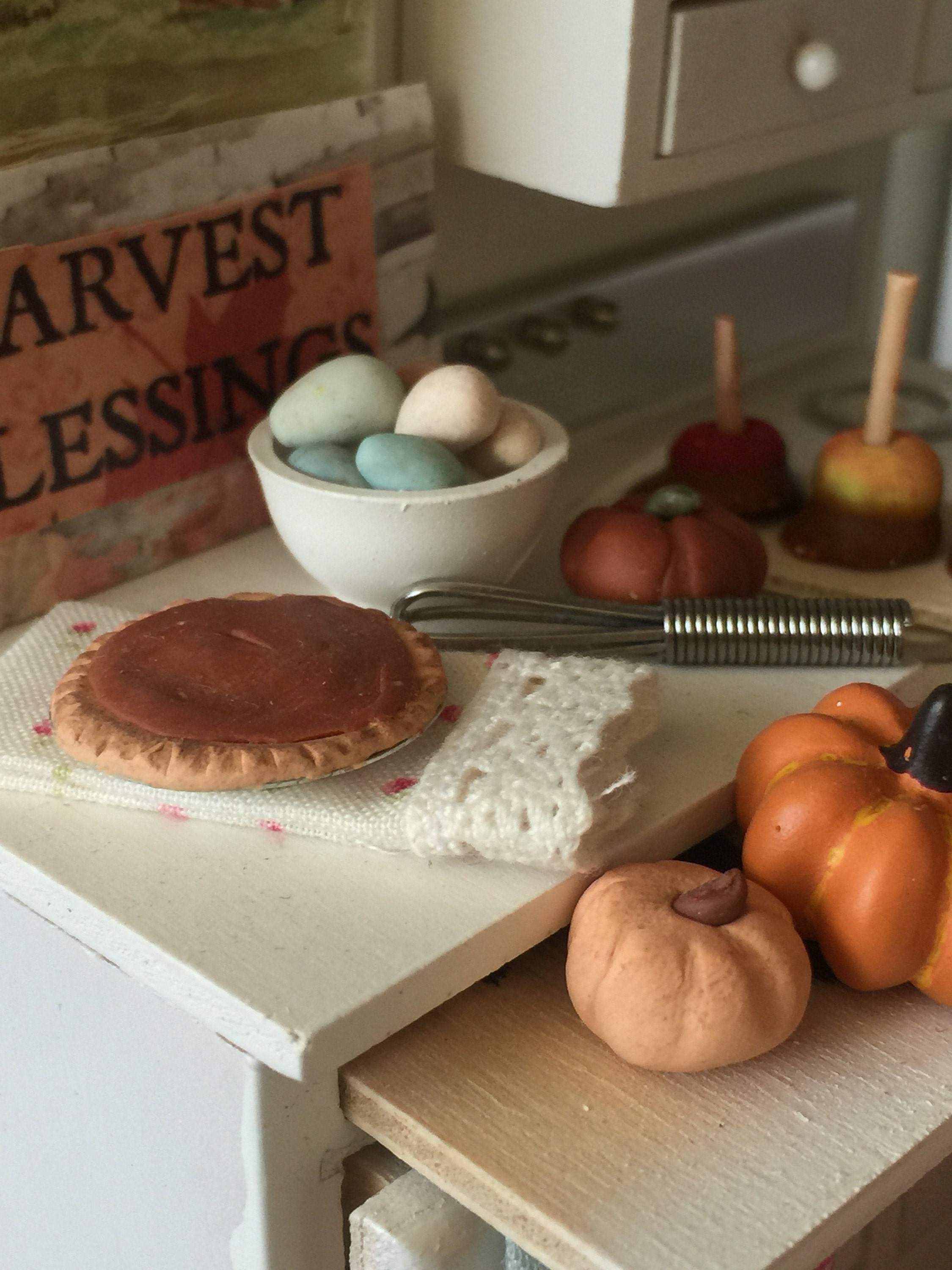 Pies, cookies and cakes are good to begin with as opposed to making miniature brocolli, cabbage or turnips!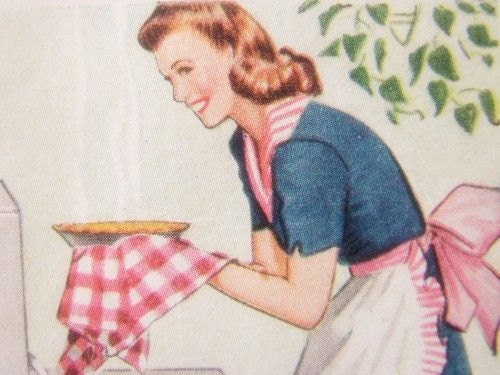 I'm a firm believer in improving and educating oneself. I recently read John Maxwells book off of Amazon called Intentional Living -  
First of all it is incredible. But he says you should improve yourself and devote 30-60 minutes a day towards the new thing or endeavor you are wanting to learn, do, improve, get better at.
We all work, and some of us, like me actually work 2 jobs. I love what I do so I was thinking how do I add time to learn a new thing.  But 30 minutes at lunch time I can handle. So I began getting my supplies together so that when I had the 30 minutes I could jump right in to the project. I started with what I considered easy projects. Pancakes, pies, cake and cookies.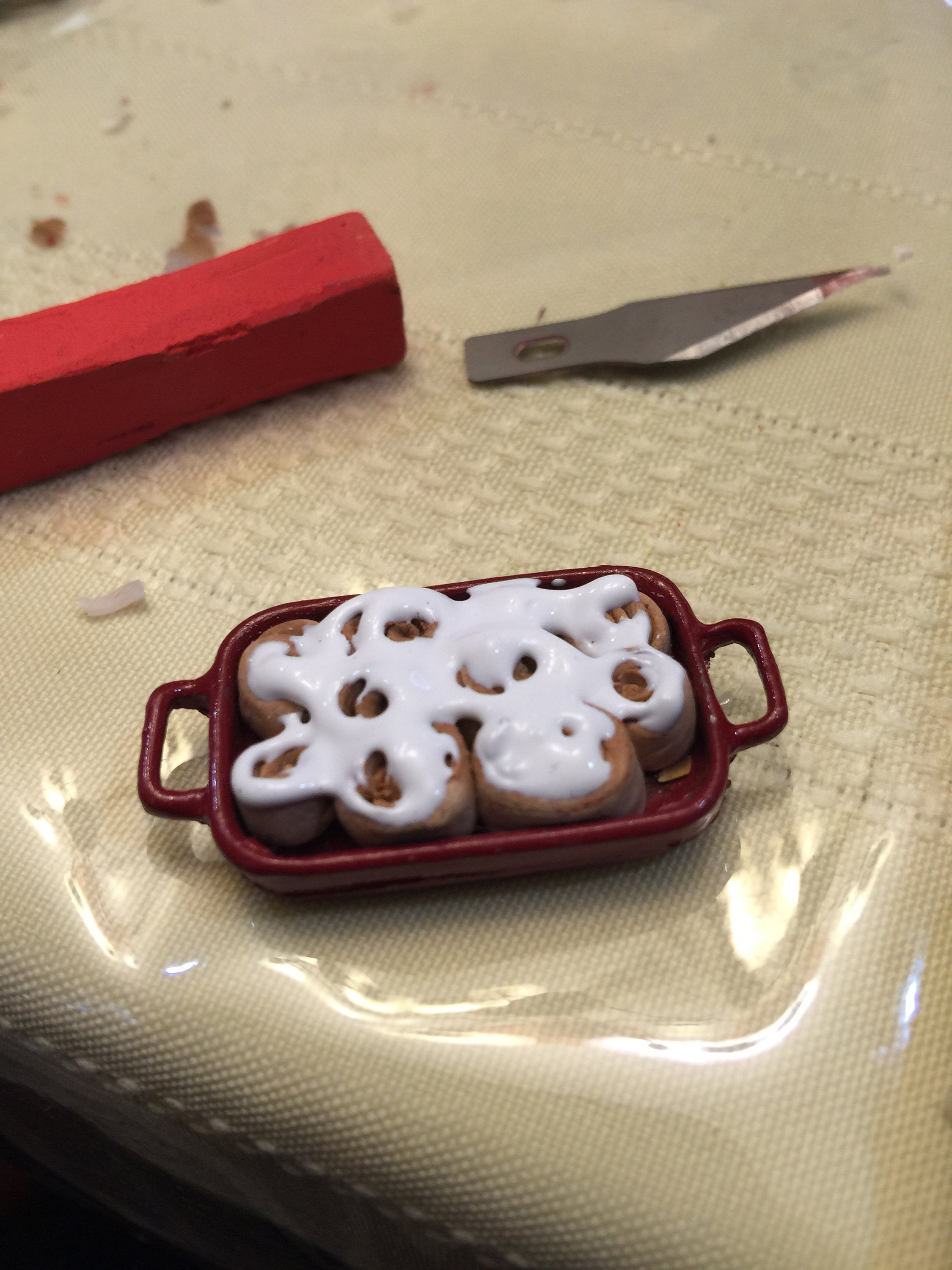 I'm actually a Social Work and Counseling Major. Those things fell by the wayside when I had to quit my job to take care of my parents, which I wanted and felt like I needed to do. So in order to make money at home I began selling skincare (Rodan + Fields)which helped pay the bills.  And then sewing, because I knew how to sew and I could do it from my home where I needed to be. I began making little things for my Etsy shop. Which led to me being contacted by magazine editors.  They wanted me to create a little vignette with the things I was making. That led to making polymer clay foods to keep my miniature rooms looking full and furnished as opposed to empty. They didn't want pictures of empty kitchen cupboards, bare tables and dining rooms. In order to be magazine worthy I had to practice, make things, practice some more....etc.
I now have an Ebook with over 100 ideas of how to fill up miniature cupboards, dollhouse rooms, or a diorama on a budget.  I've had hundreds of questions about how to fill cabinets, Kitcehn cabinets and pantries, drawers, dressers, shelves, decorate a fireplace mantel, etc.  Over the past few years I have had to creatively come up with ideas how to do these things without spending thousands of dollars decorating a little house! This ebook was quite a project, but it has so many ideas I ended up counting them and that is how I came up with the name for it.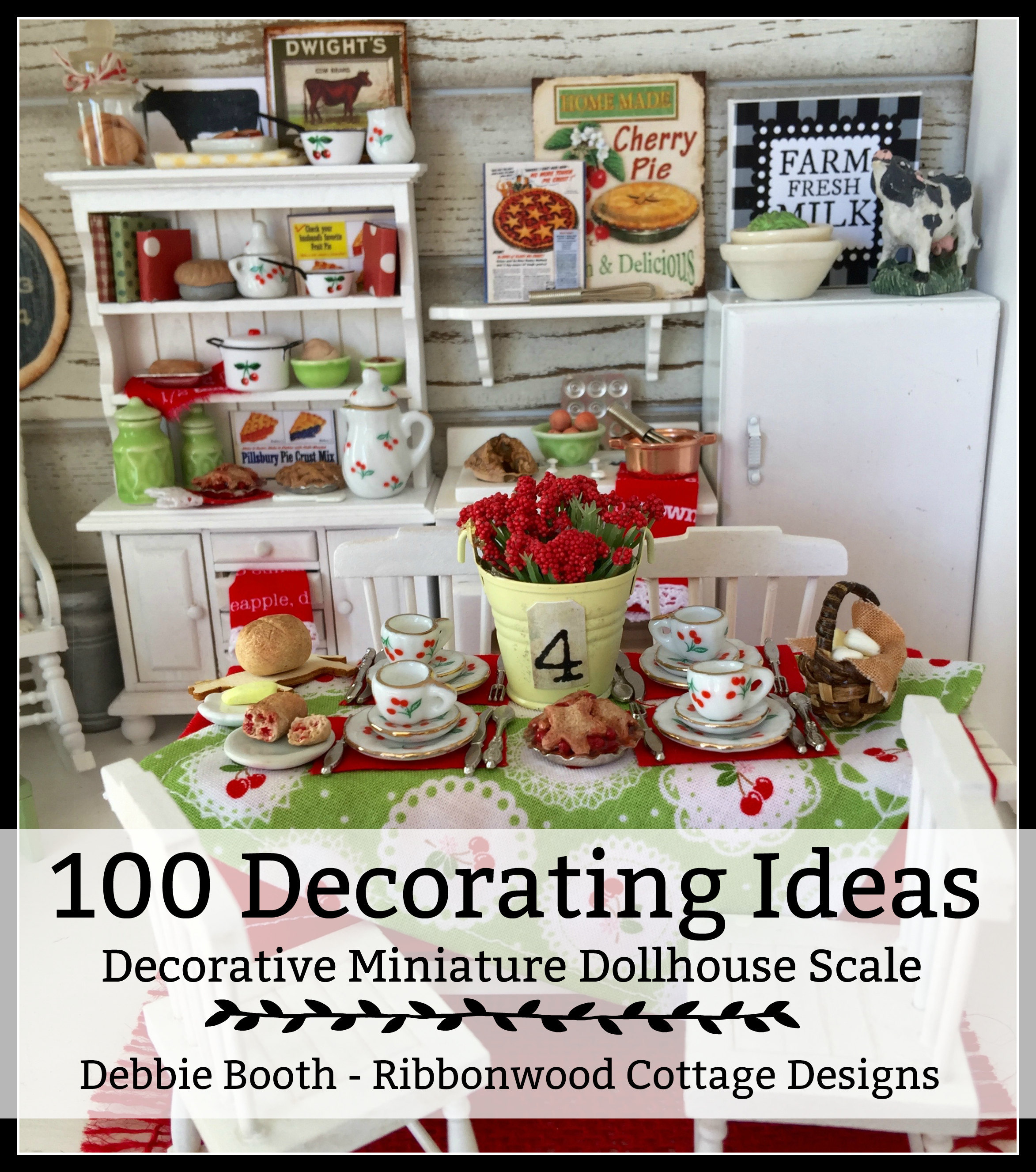 Once you make all this miniature polymer food, you have to do something with it. You can't let all your work be lost in your house.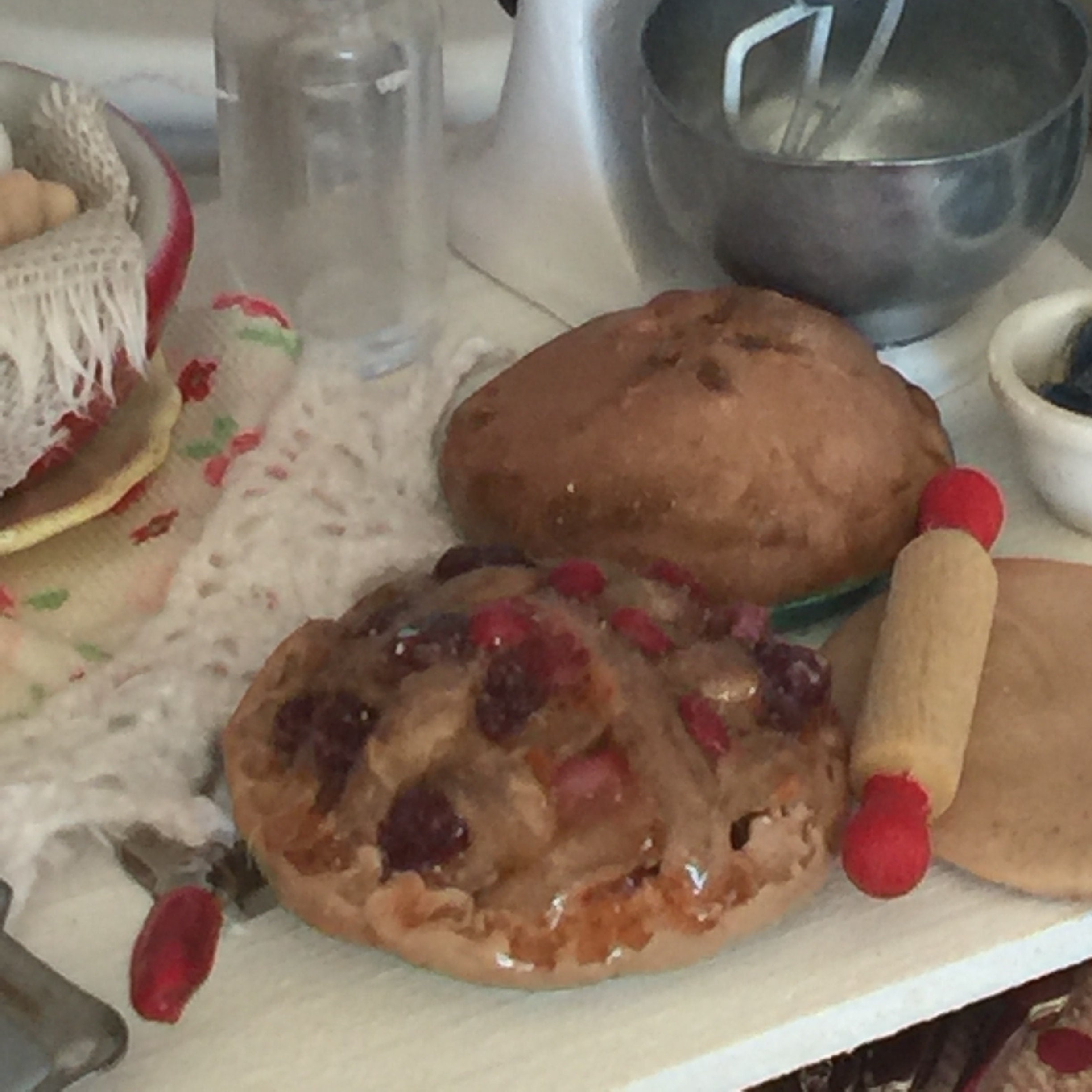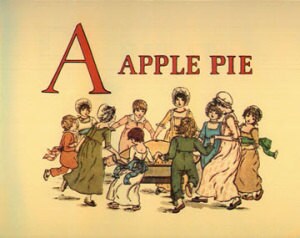 OK Back to the food!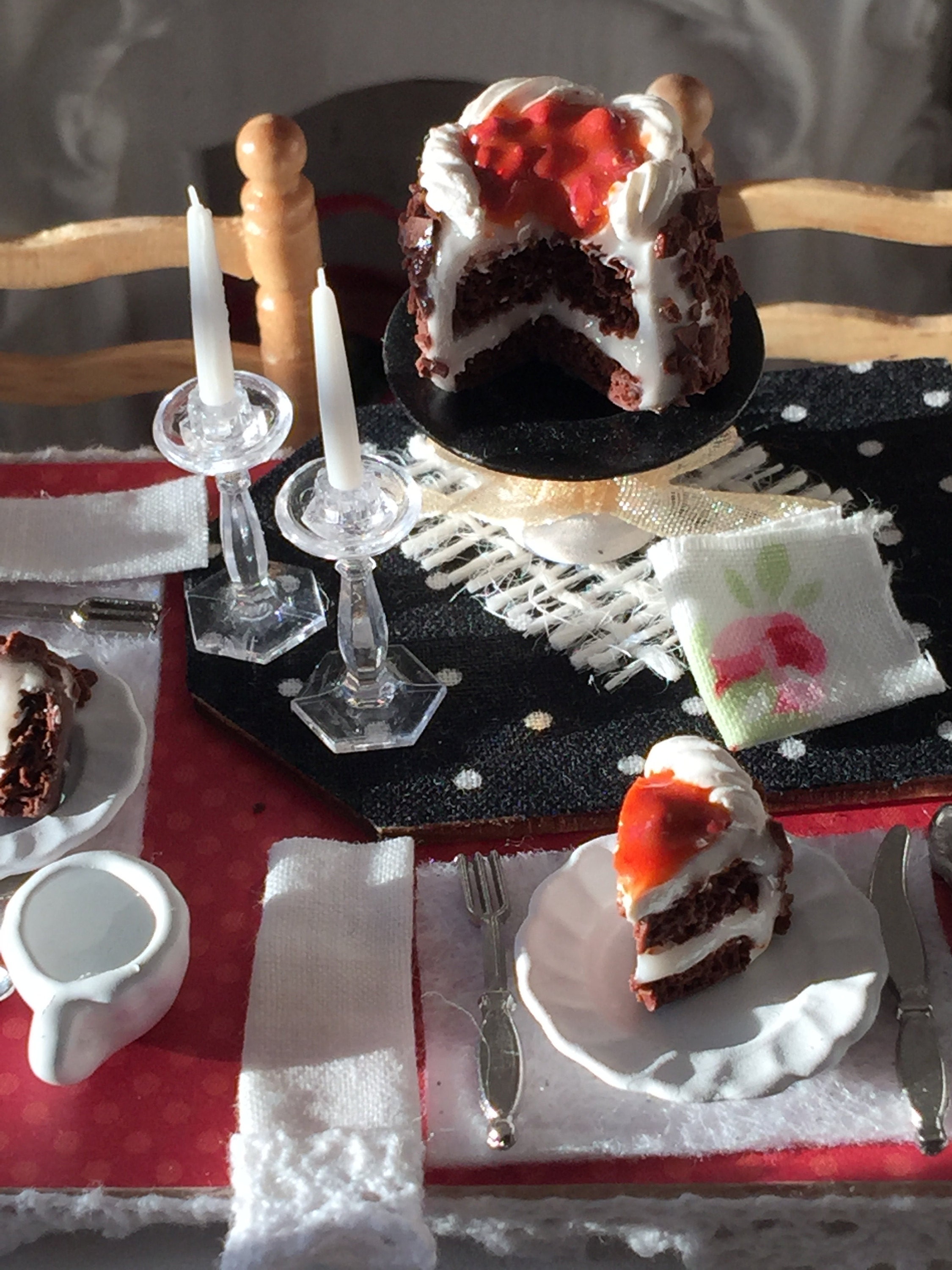 I am sharing some videos that really helped me how to start, how to make things, tools to use, clay to purchase, etc.
These pictures are my own. Some of the things are good...like the peaches, but the pie below is what I would consider awful. (Older picture)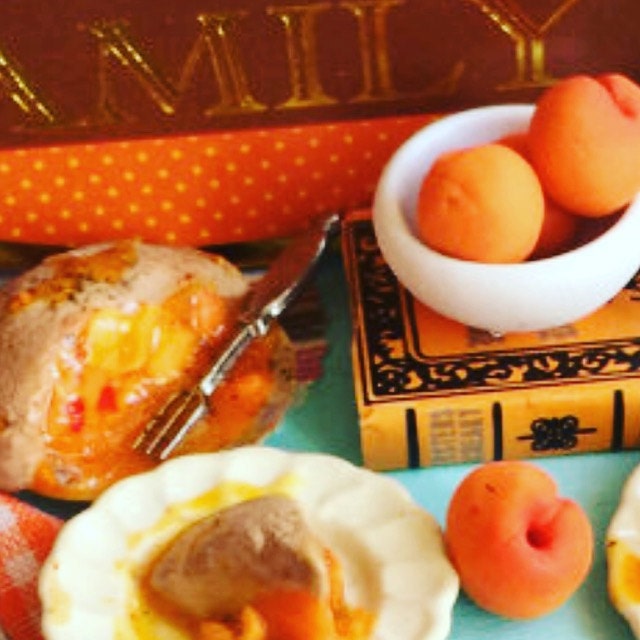 I have kept training and learning and getting better with each passing year that goes by. The key is to not give up and keep practicing.  It is like real food, some recipes just get better because after cooking and making them you realize what to do and not to do. But it takes doing it over and over.
Coconut sprinkled white icing over a chocolate bundt cake.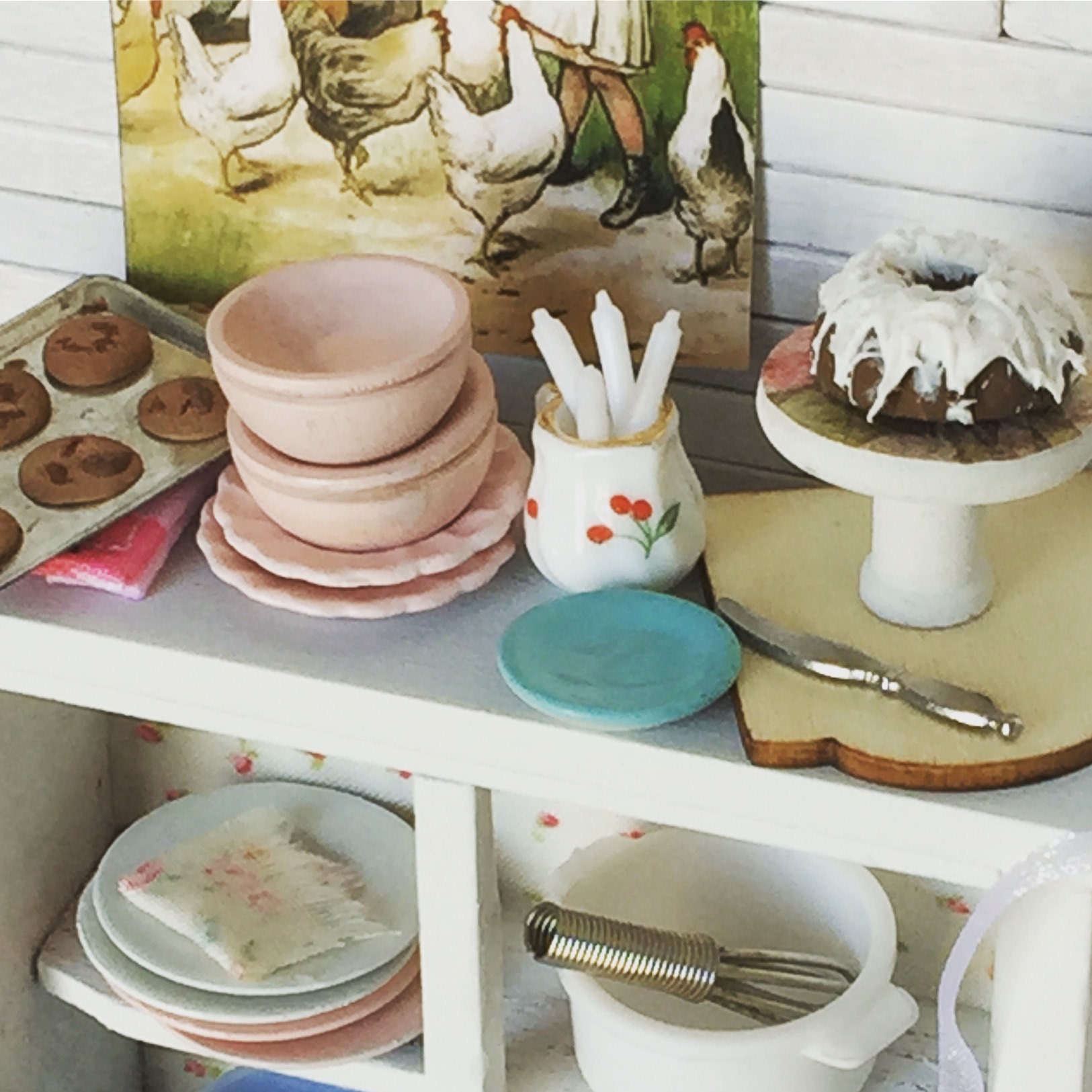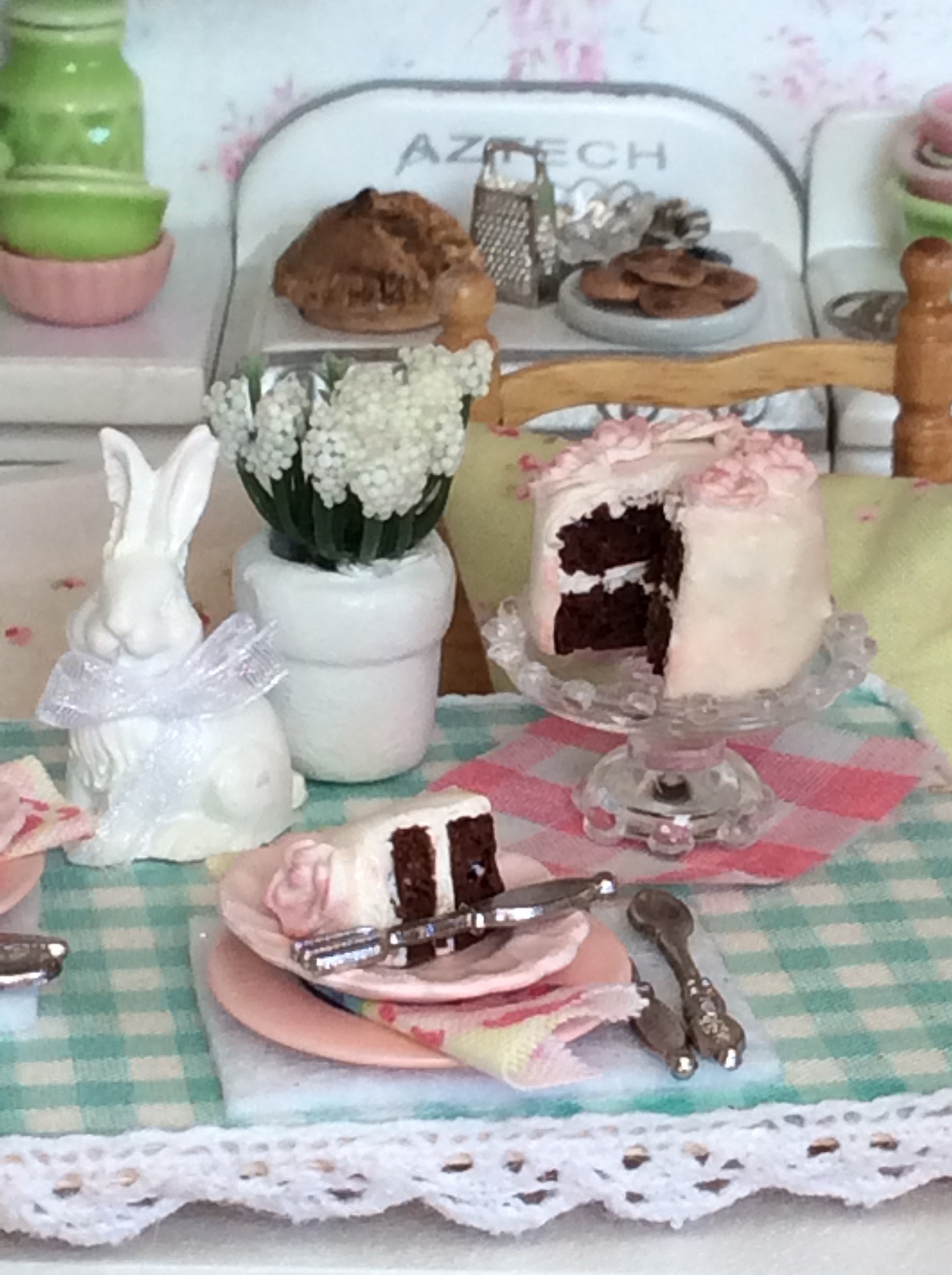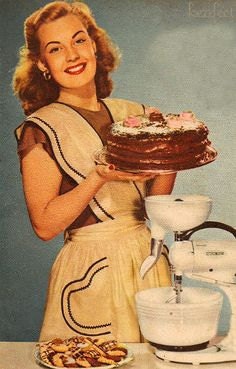 More pie. I have a thing for pie. I love it with a good cup of coffee!
This pie dessert tray can be found HERE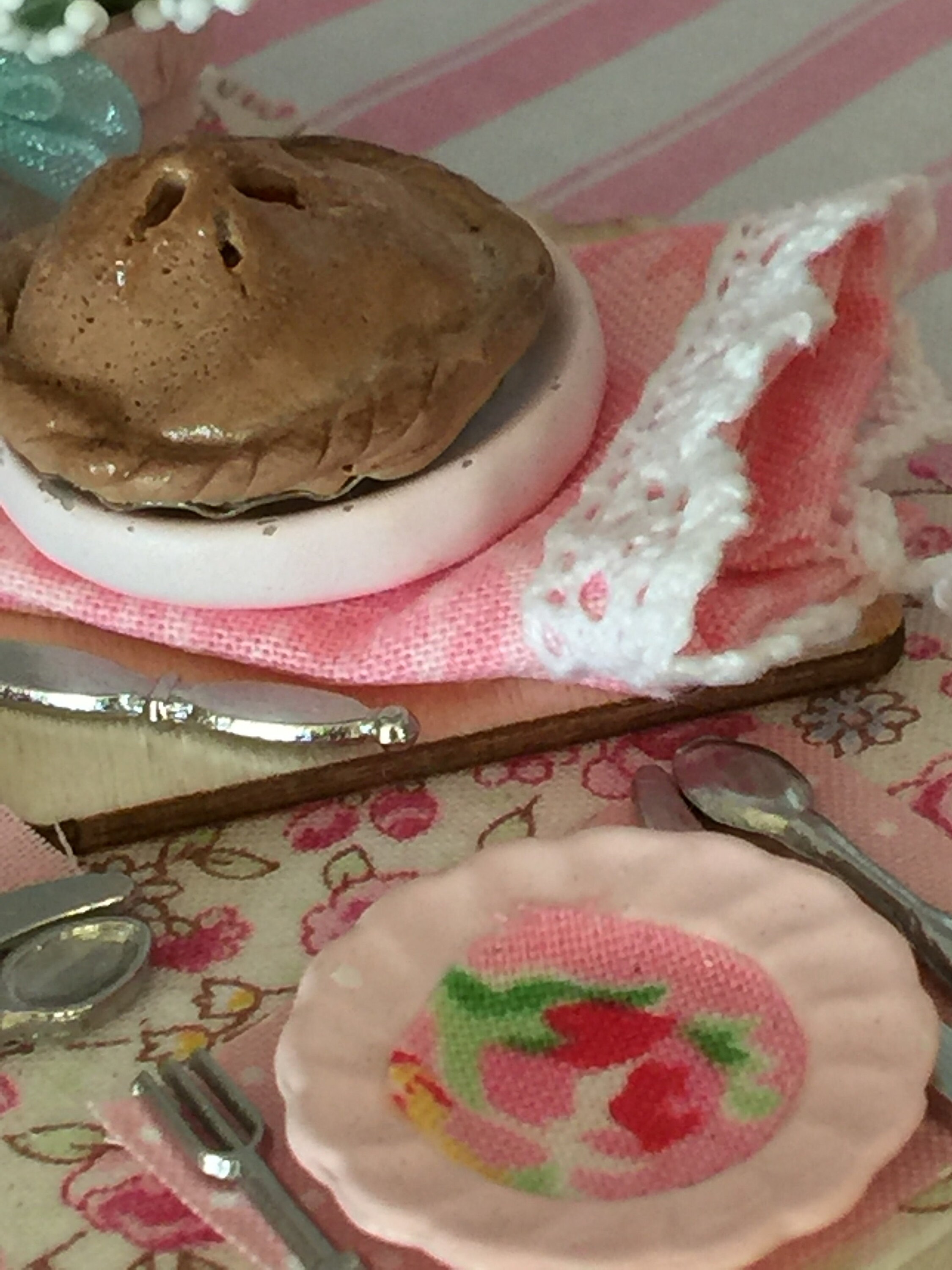 Look at the eggs and fruit...not too bad...but then look at the cookies. Those chocolate chips! They are horrific. Haha....oh my goodness....back to the clay 101 teaching lab. More practice.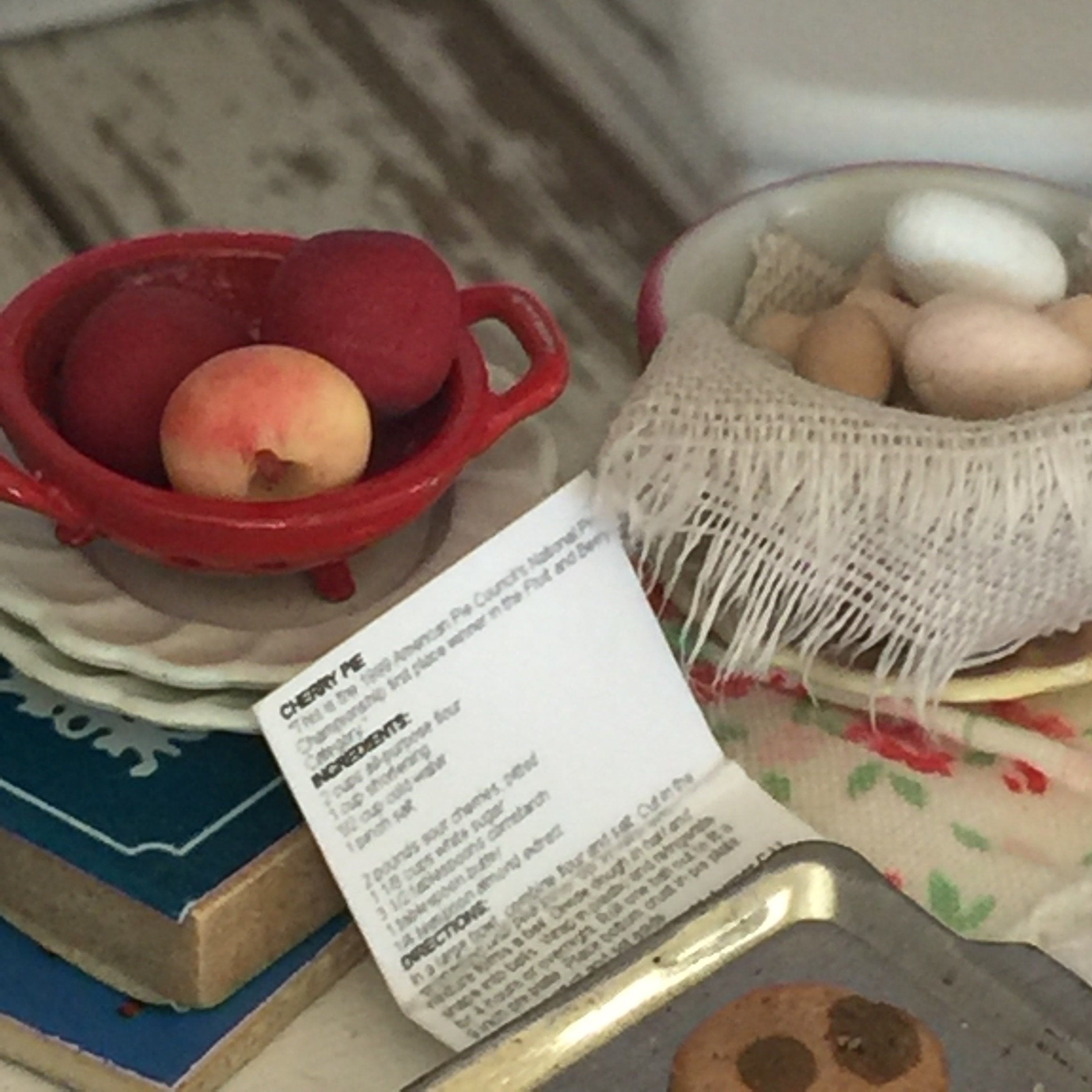 PANCAKES FOUND HERE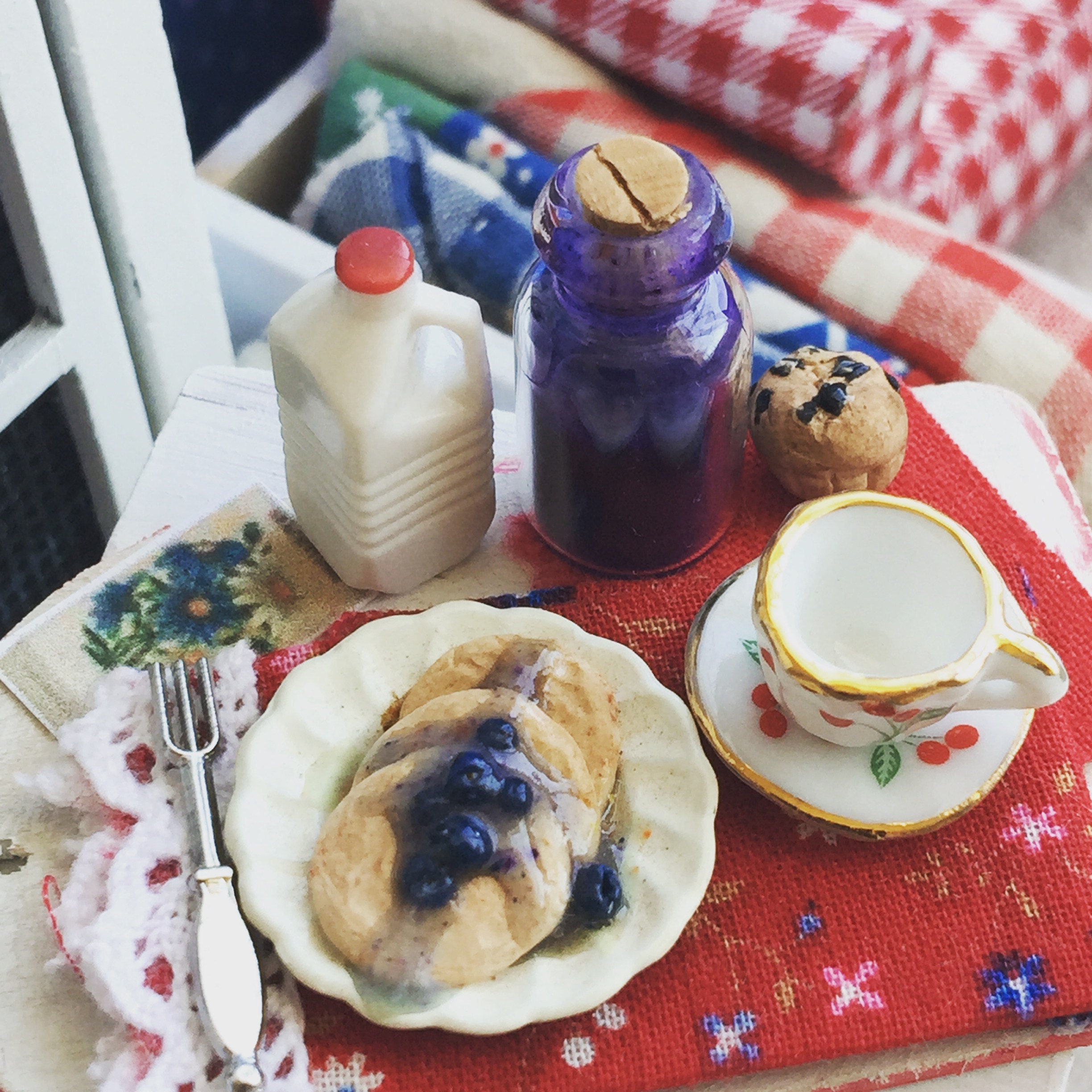 A few incredible people to follow and just look at their amazing photos are Kim Saulter 
Valentina @ Pink Cute Sugar Miniatures
Cynthia Lauren Sperin @ http://www.miniologie.com
That will get you the visual stimulation and get you excited to make something little and pretty!  Dishes for the food items can be purchased at Hobby Lobby in the miniature dollhouse section. Little miniature dishes and baking pans can also  be easily ordered off of Ebay which has hundreds of miniature dollhouse manufacturers and suppliers.
Now for the How To videos. These are for miniature polymer foods.  And these are just a few of the Youtube videos, there are hundreds. I will often type in the search bar on Youtube "miniature polymer food, donut" or "miniature polymer clay foods" or "polymer clay pancakes". You get the picture! Type in Miniature polyer food first, and then comma, and then the item you are interested in making.
Here are a few of the videos I have watched to learn the basic skills of making polyer foods.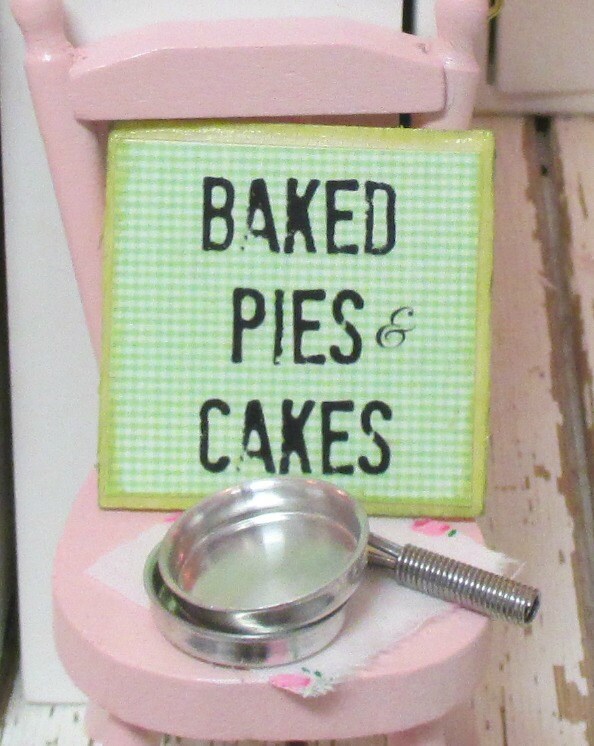 This is it for now! Thank you.
Blessings,
Debbie