Good morning everyone! My husband was laughing at me that I was playing with scissors and paper. I had to laugh and agree with him. I told him to make some more coffee I was in my creative zone!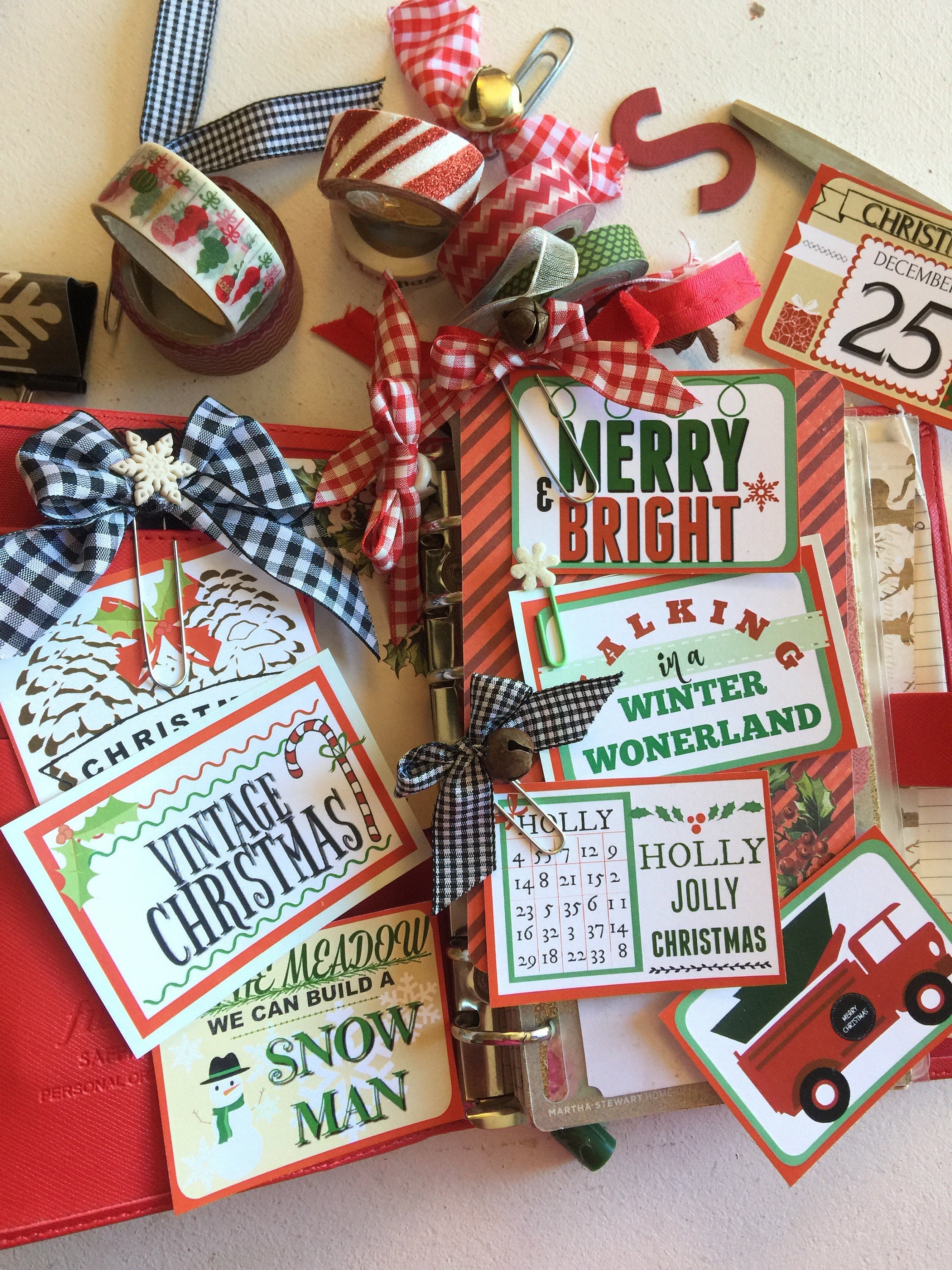 I've had requests and quite  a bit of interest in creating designs for planners. While I have been busy creating little designs, pictures and graphics for years in my business, for miniature images, our Ladies Ministry group at church, and my other business (Rodan + Fields) I thought to myself I can do this! And oh my gosh I am having so much fun. Many of the little things intertwine because they are little graphics that need to fit on a planner insert, planner page, or on a planner divider.
THEN! I saw little planner shaker cards where the little graphics fit into a cellophane or plastic envelope and little tiny things like glitter, sequines and miniature confetti are added inside the plastic envelope.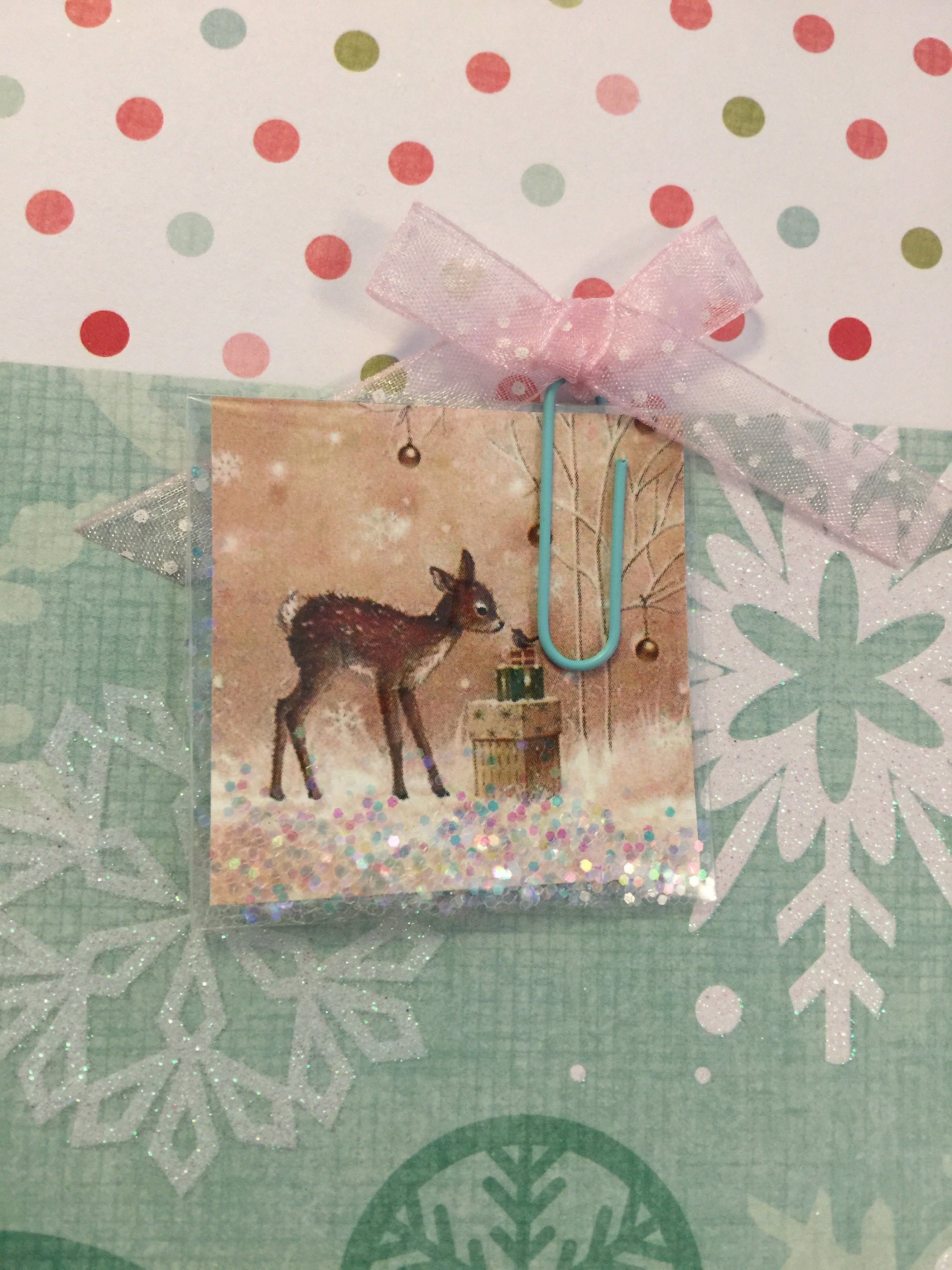 Then the shaking occurs and it is reminiscent of a snow globe! Who thought of this cuteness? I don't know but I think it is brilliant. And these little planner shaker cards can be very budget friendly, especially if you have a few items around your house.  I have some of these little bags in my shop here @ Little Clear bags
My new planner printable is filled with wintry, snowy goodness for the Holidays. It can be printed out onto white Card stock, the squares cut, and then the fun and glitzing and glamor begins.  (Did you know you can get a color printer at Walmart for around $30.00?).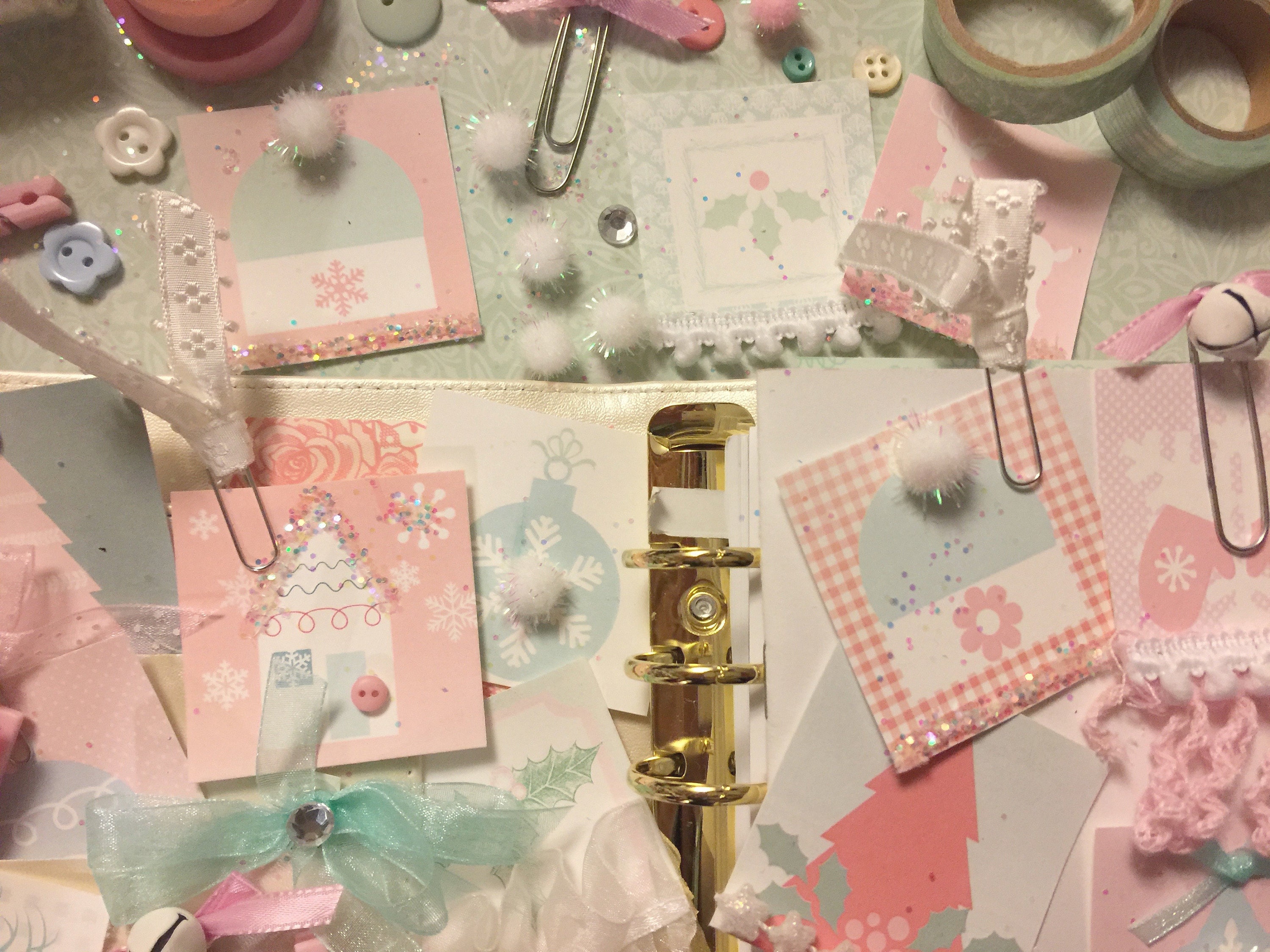 I went through my craft stash and pulled out the following:
little pom poms
glue
glitter
snow glitter (larger than regular glitter)
flat lace
flat trim
bells (Christmas craft section of stores)
ribbon for bows
paper clips
hot glue gun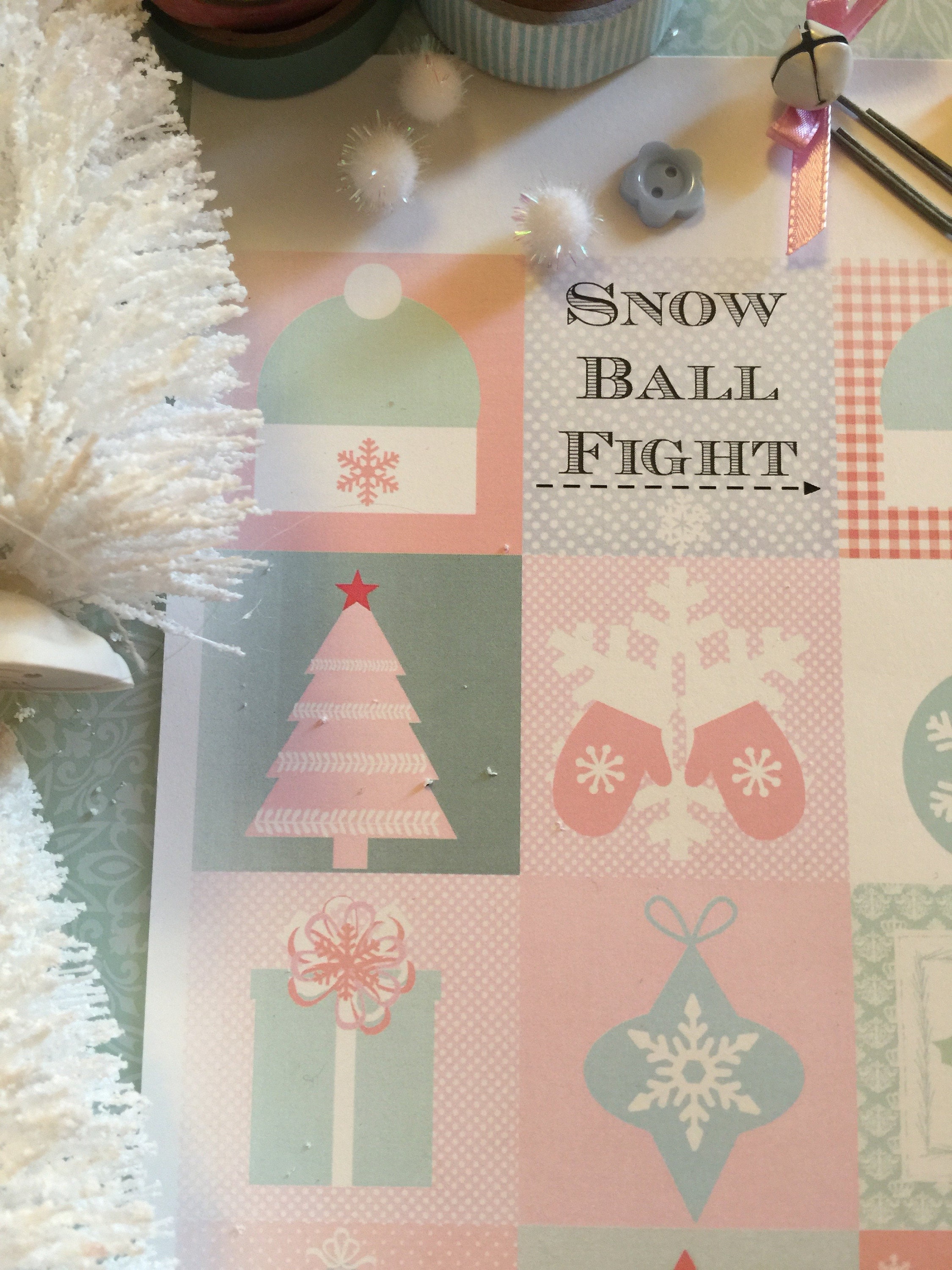 My Pastel Winter White Christmas printable can be found here Pastel Winter Snow Printable.
Thinking about it I knew I could use old Christmas cards, old tags, Christmas ephemera, vintage tags, cookbooks, and old wrapping paper too. As long as it is cut down to 2" x 2' or the size of the bag that you are using, this process would work.
I used a paper trimmer and cut most of the squares out this way. Then used sharp little scissors for straightening as needed.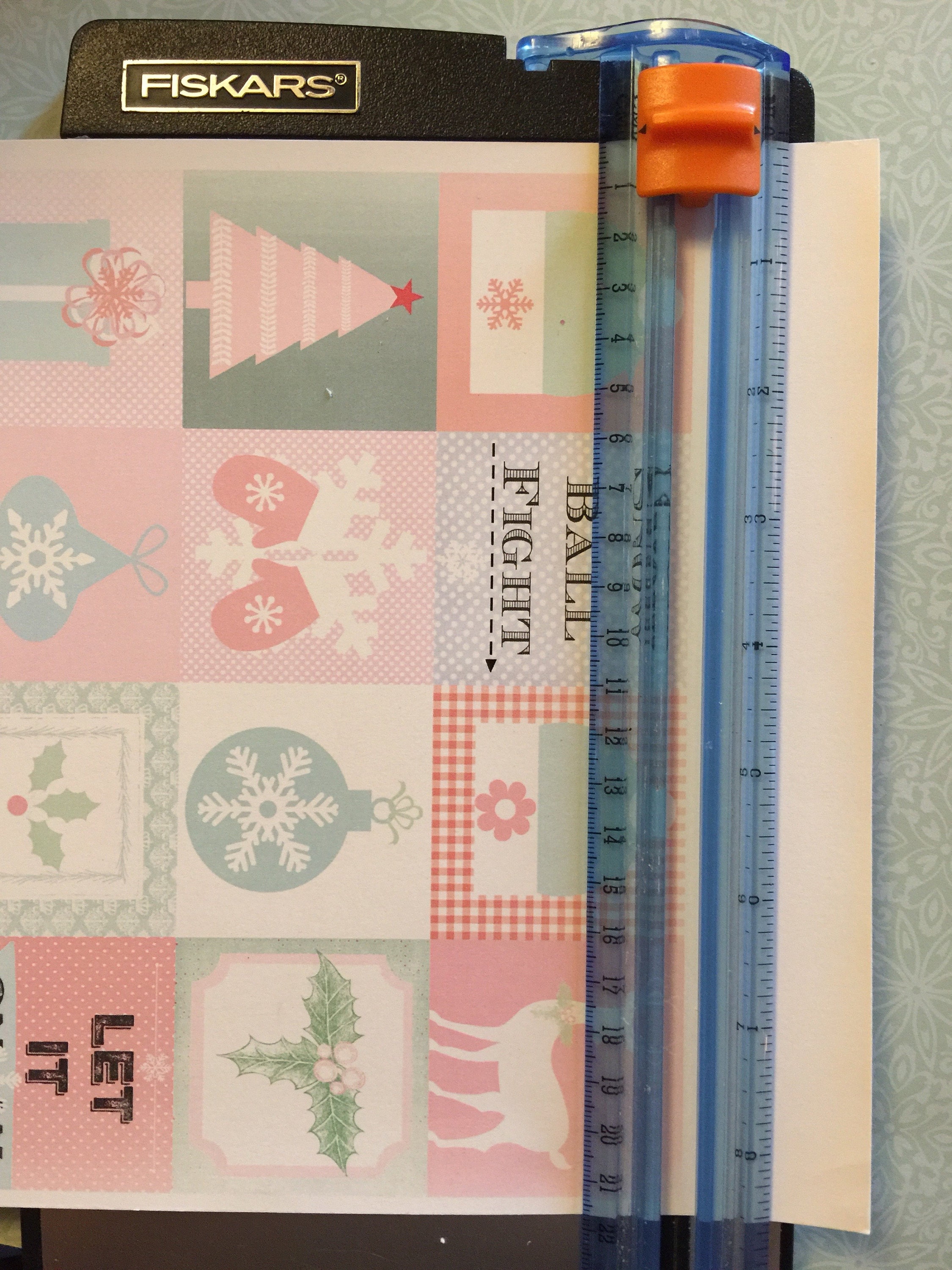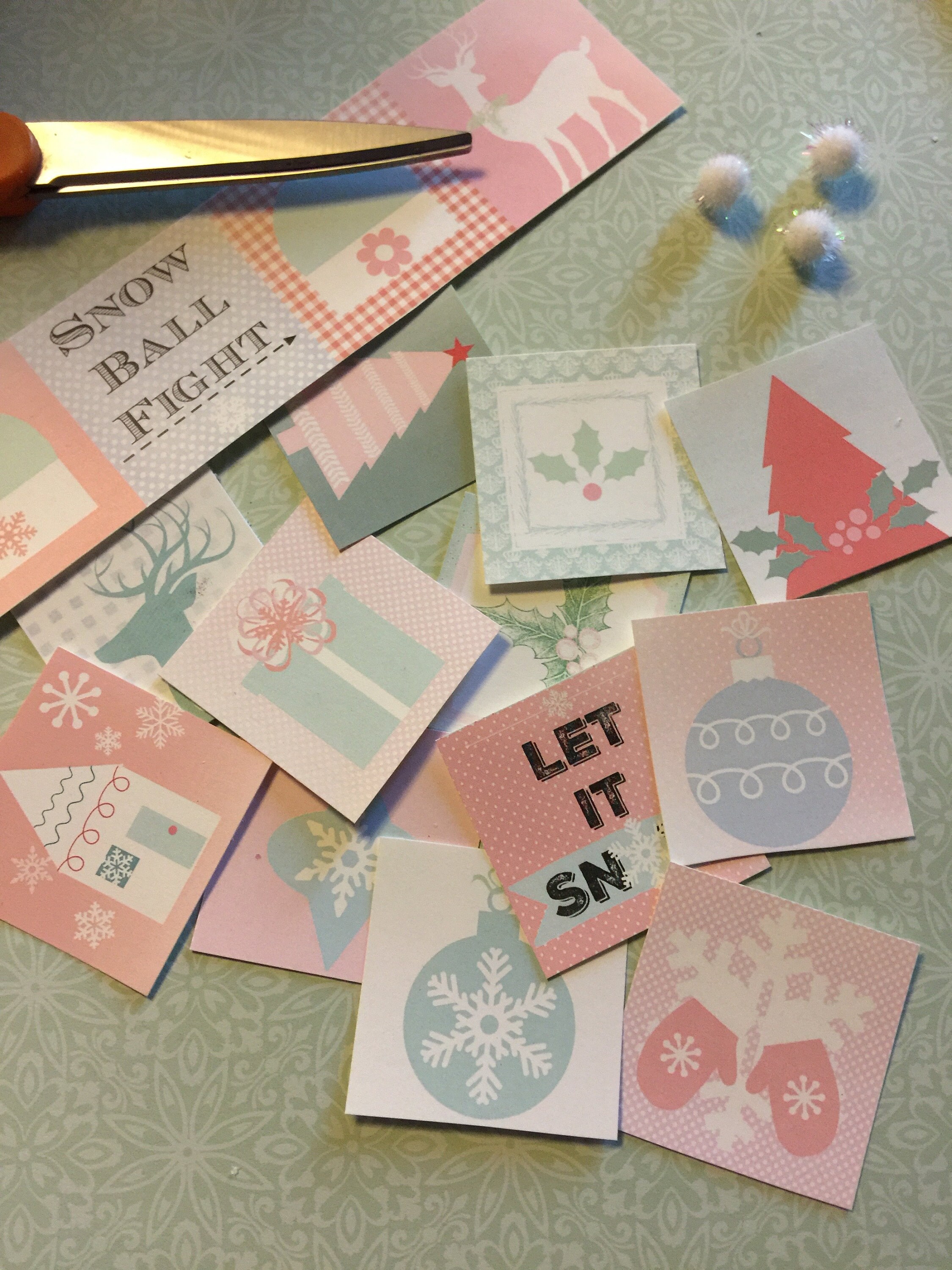 Most of the cards I added trim or lace to the bottom. The tops of the cards often have paper clips attached to them to hold them in place in a planner so I don't usually add trim or bulk to the top of the cards.
I add a glue strip to the bottom of the card, add trim, pom poms, or lace and then trim any excess on the edges of the cards.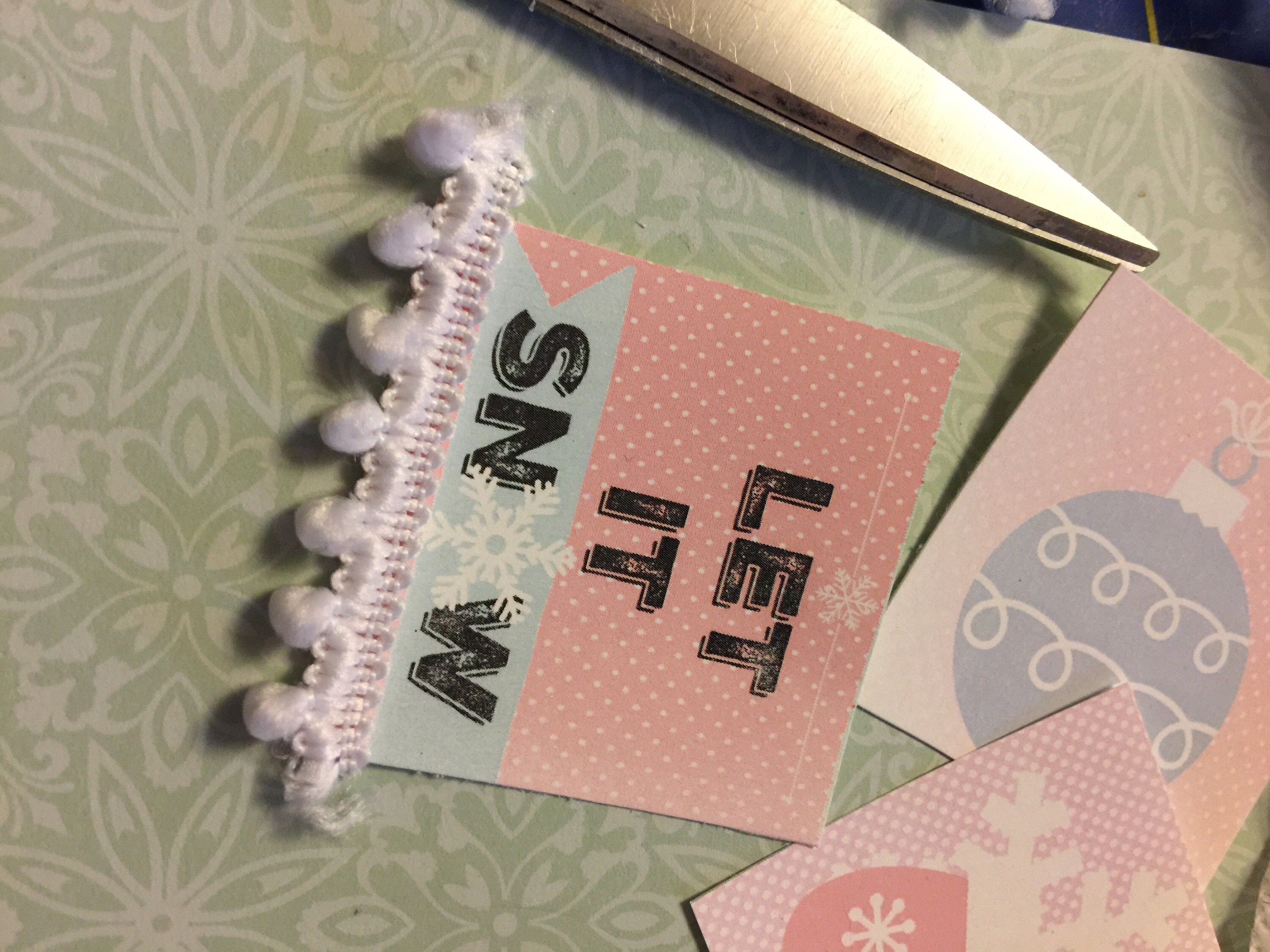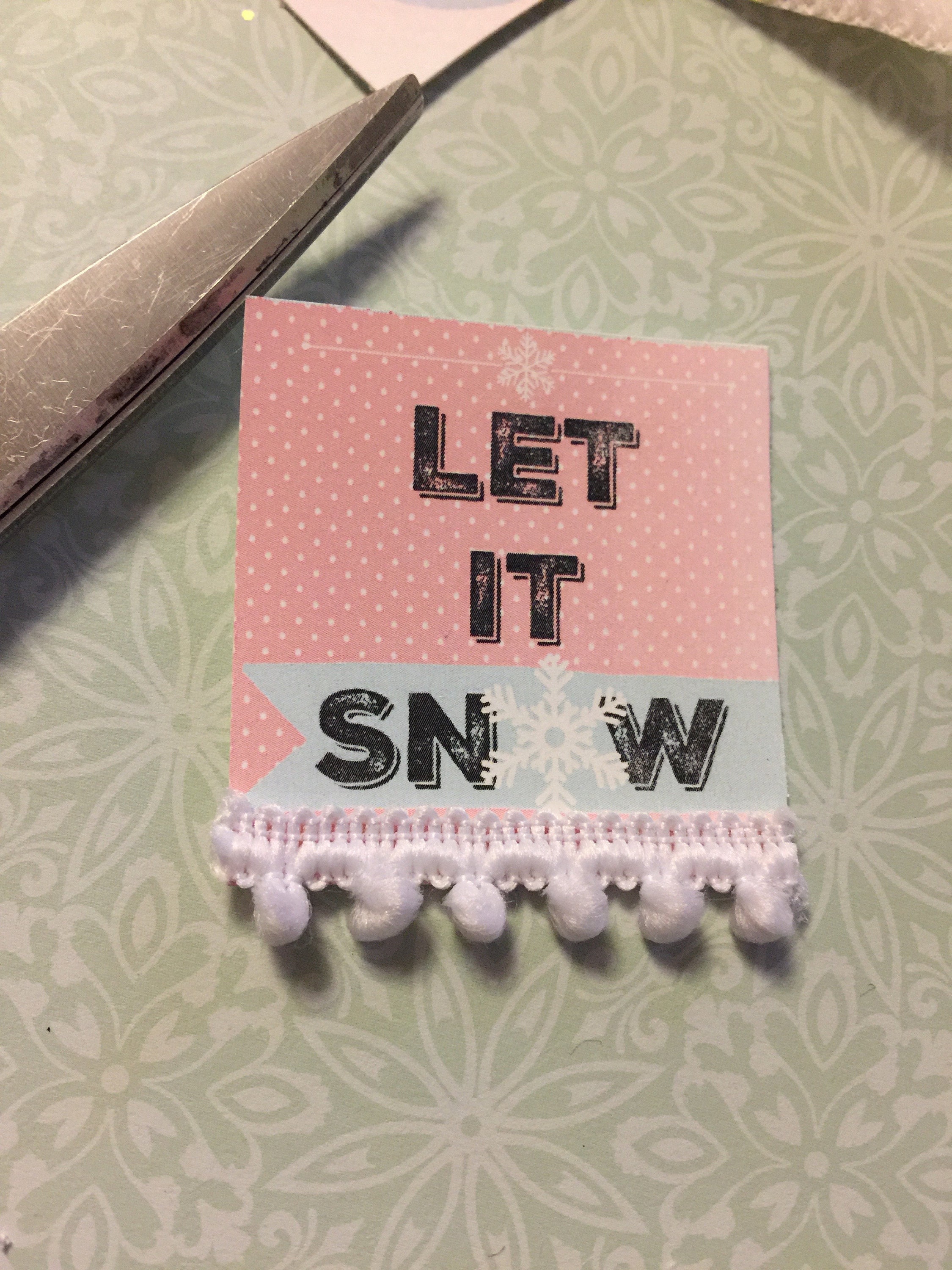 I found these old pom poms I purchased years ago and they had a little sparkle on them. I knew these would be perfect for the different cards I printed out.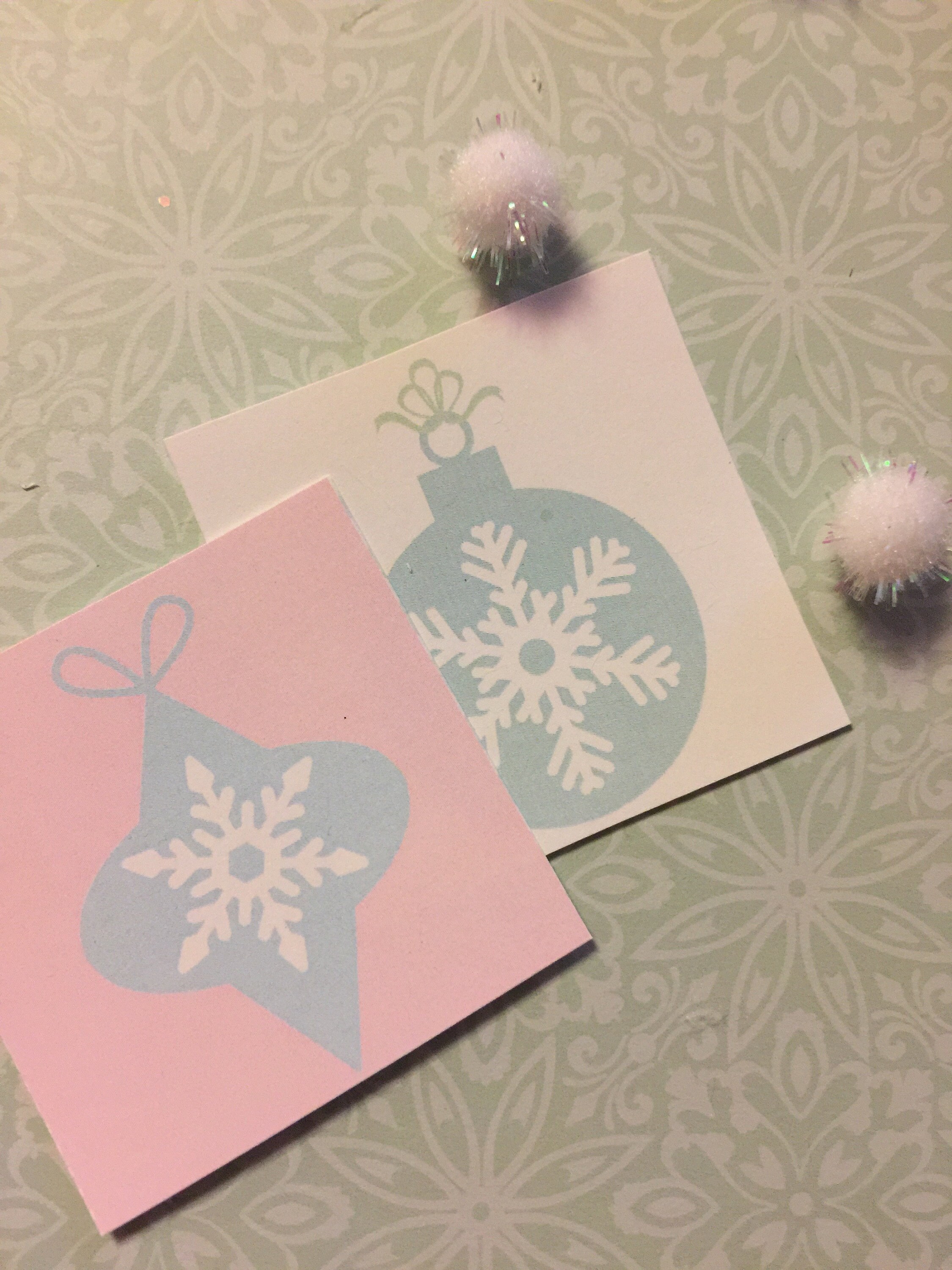 Added a dot of glue and then popped the pom pom in the center and voila! Just a little bit of cuteness added to this card.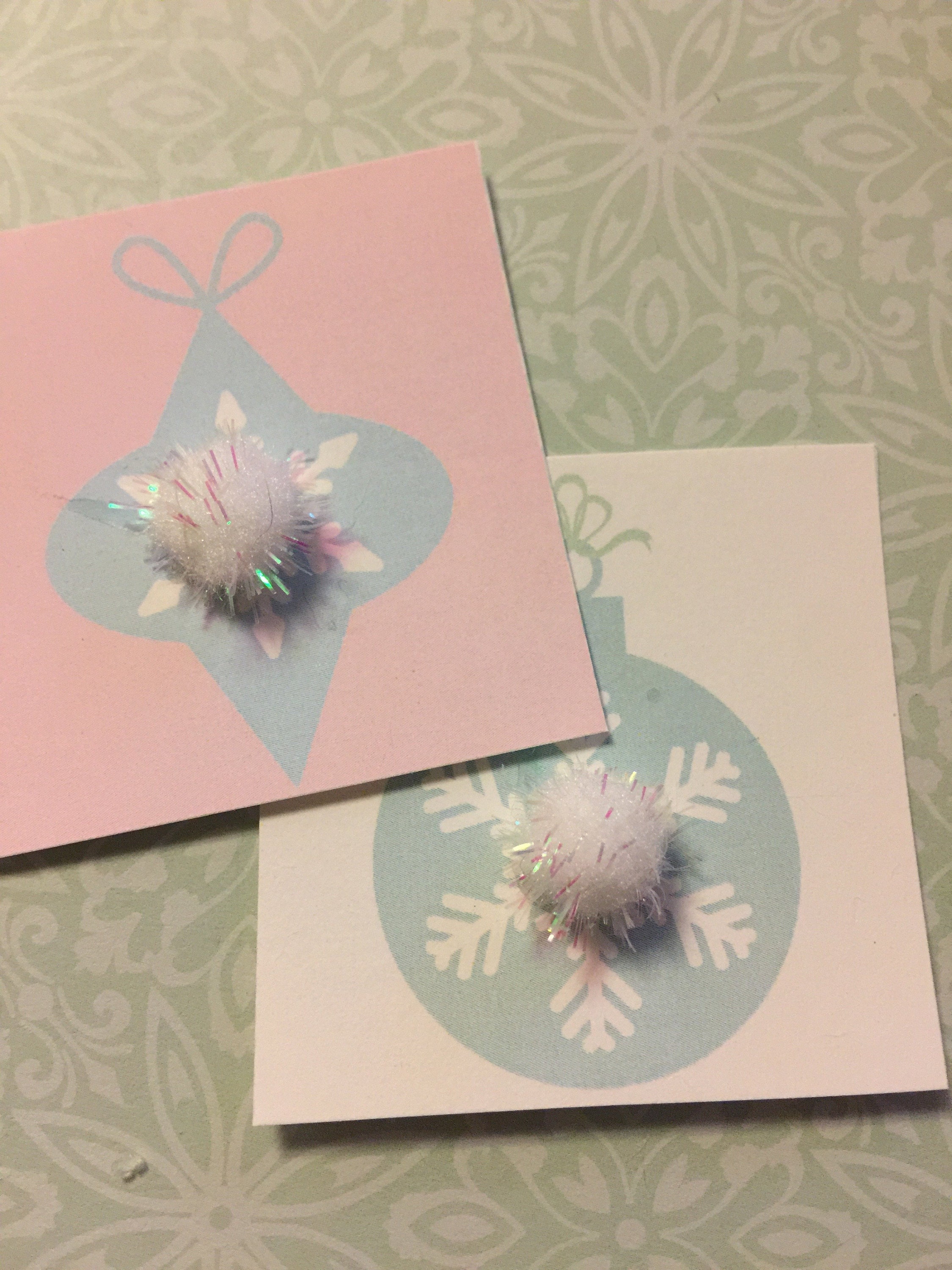 I also like to layer and stacked little buttons on top of bigger buttons, so using my glue gun I began to layer pastel buttons from bigger on the bottom to smaller on the top.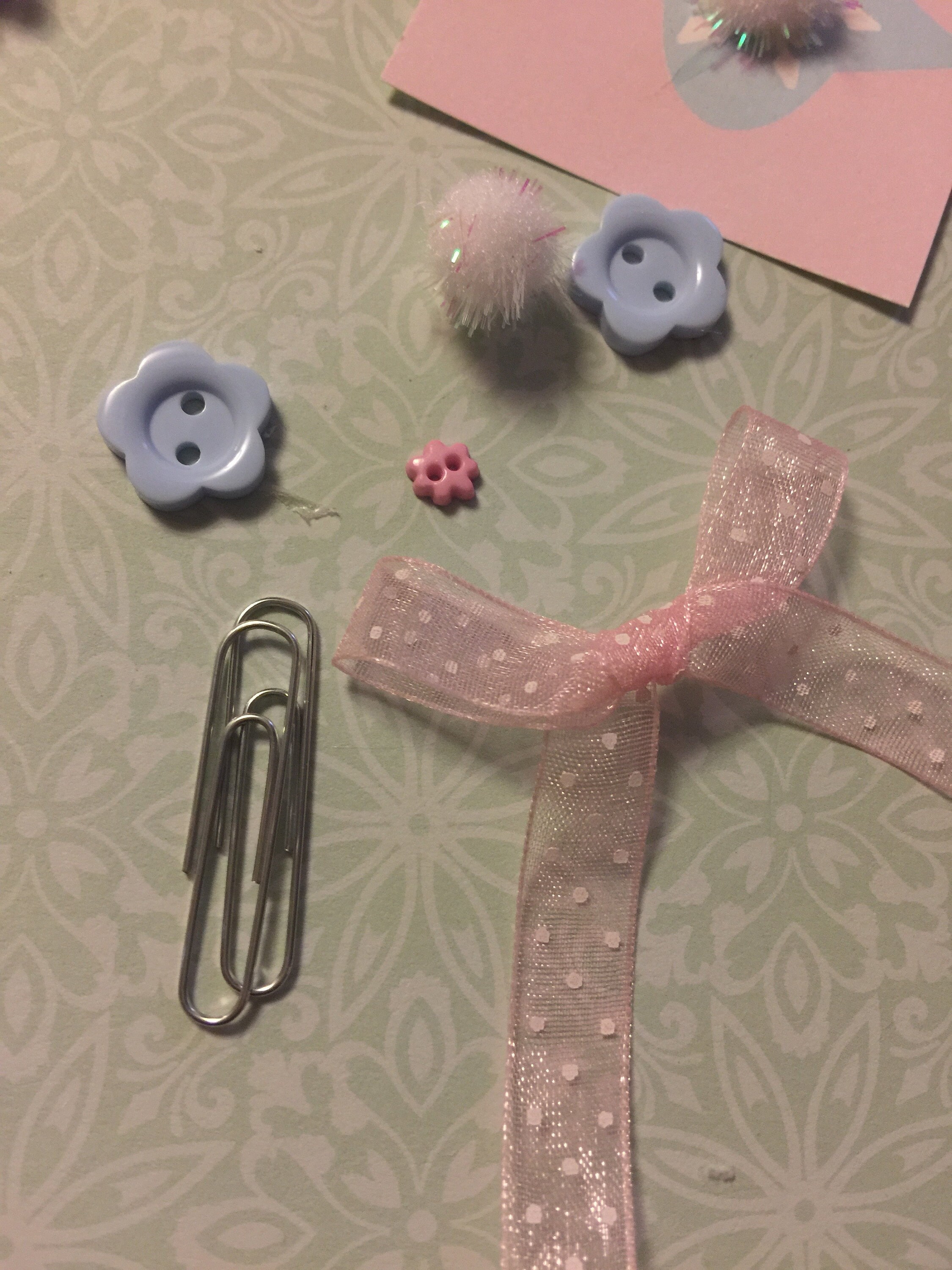 In order for my little buttons to be glued to the paper clips I decided they needed a base to be glued onto. So I made a few bows using pastel ribbon. Glued the bow to the paper clip then once dry I placed and glued the buttons onto the bows. To finish off the back of the paper clip I cut little squares of scrapbook paper scraps and glued them to the back of all that.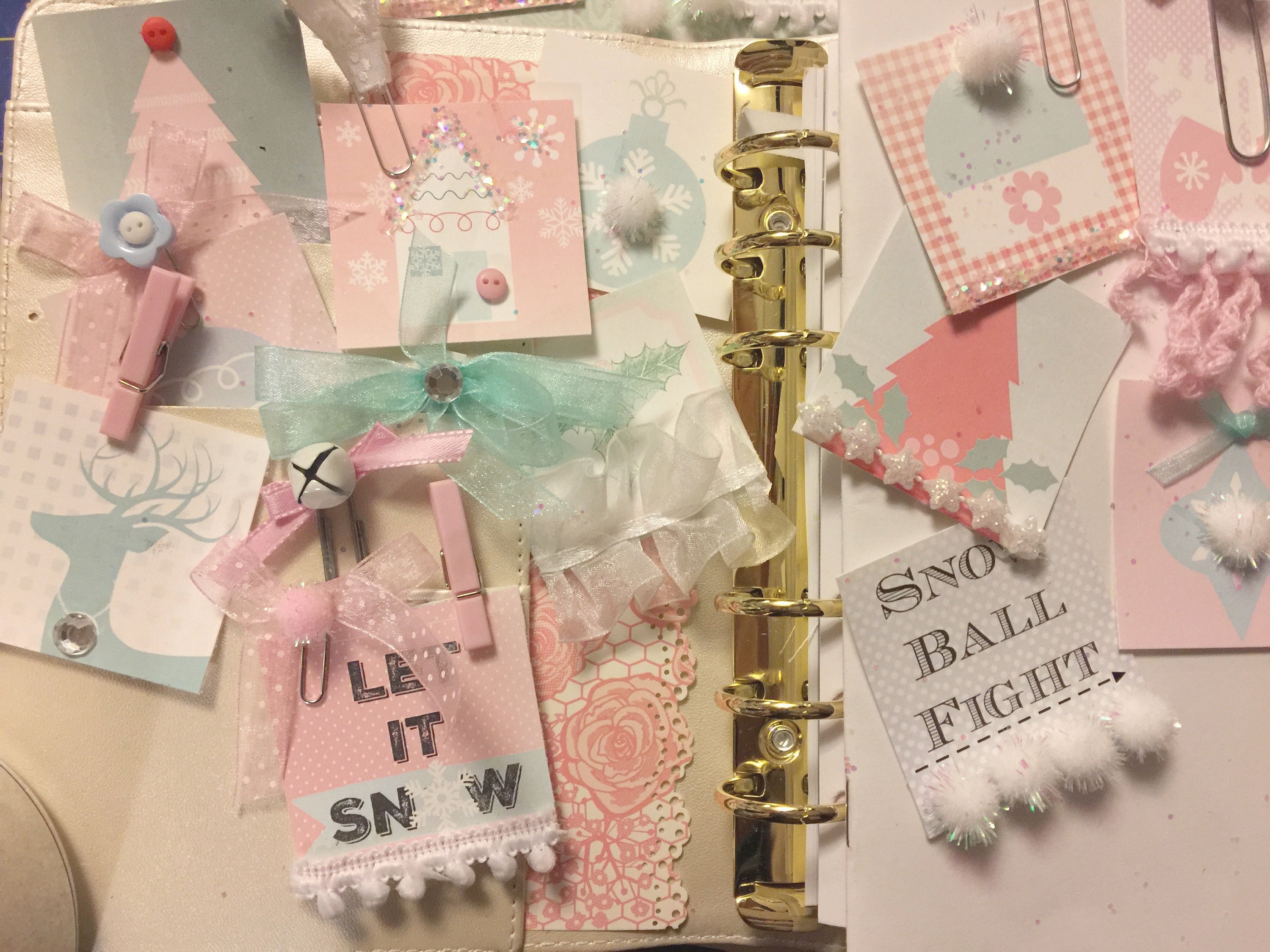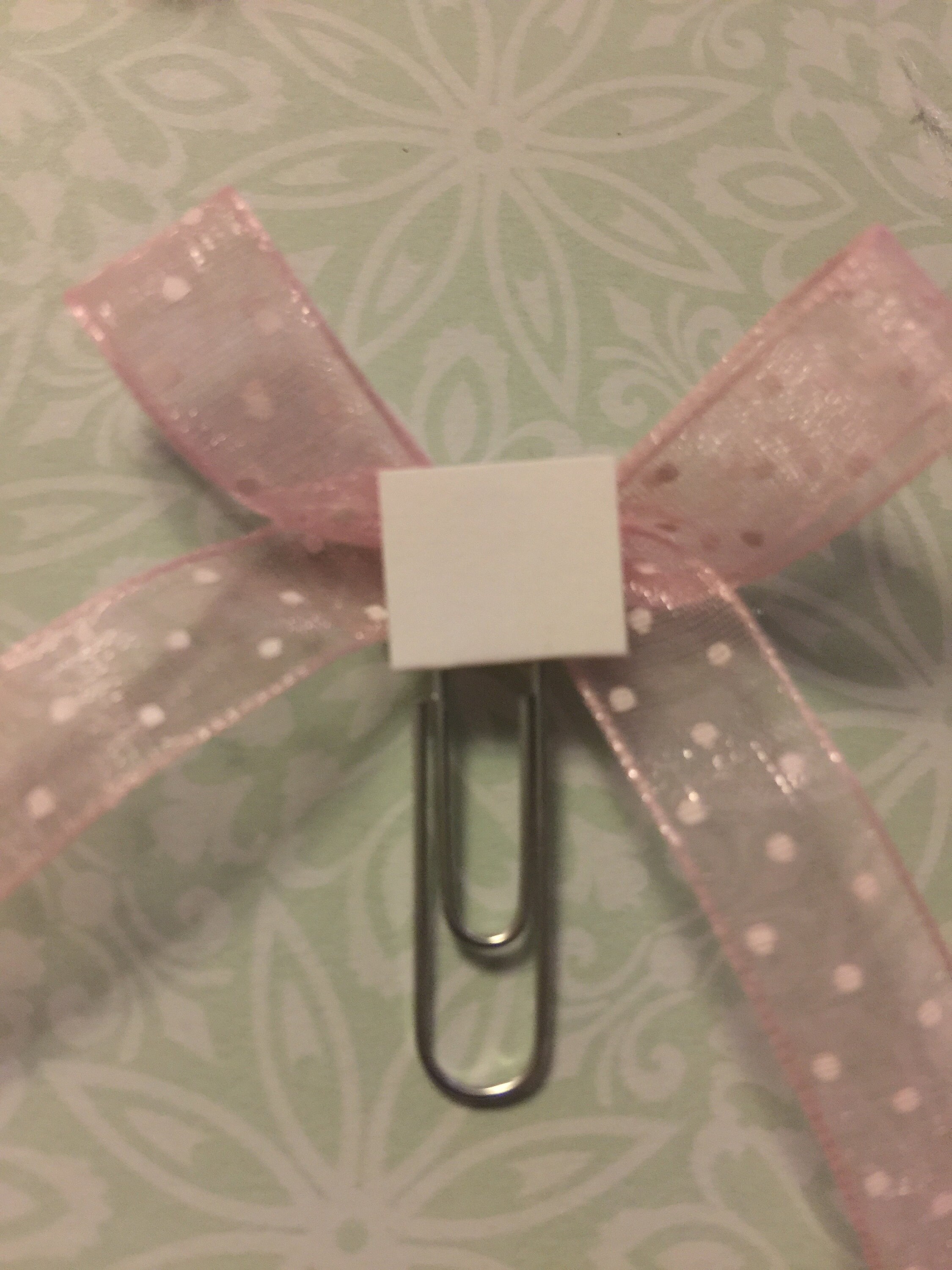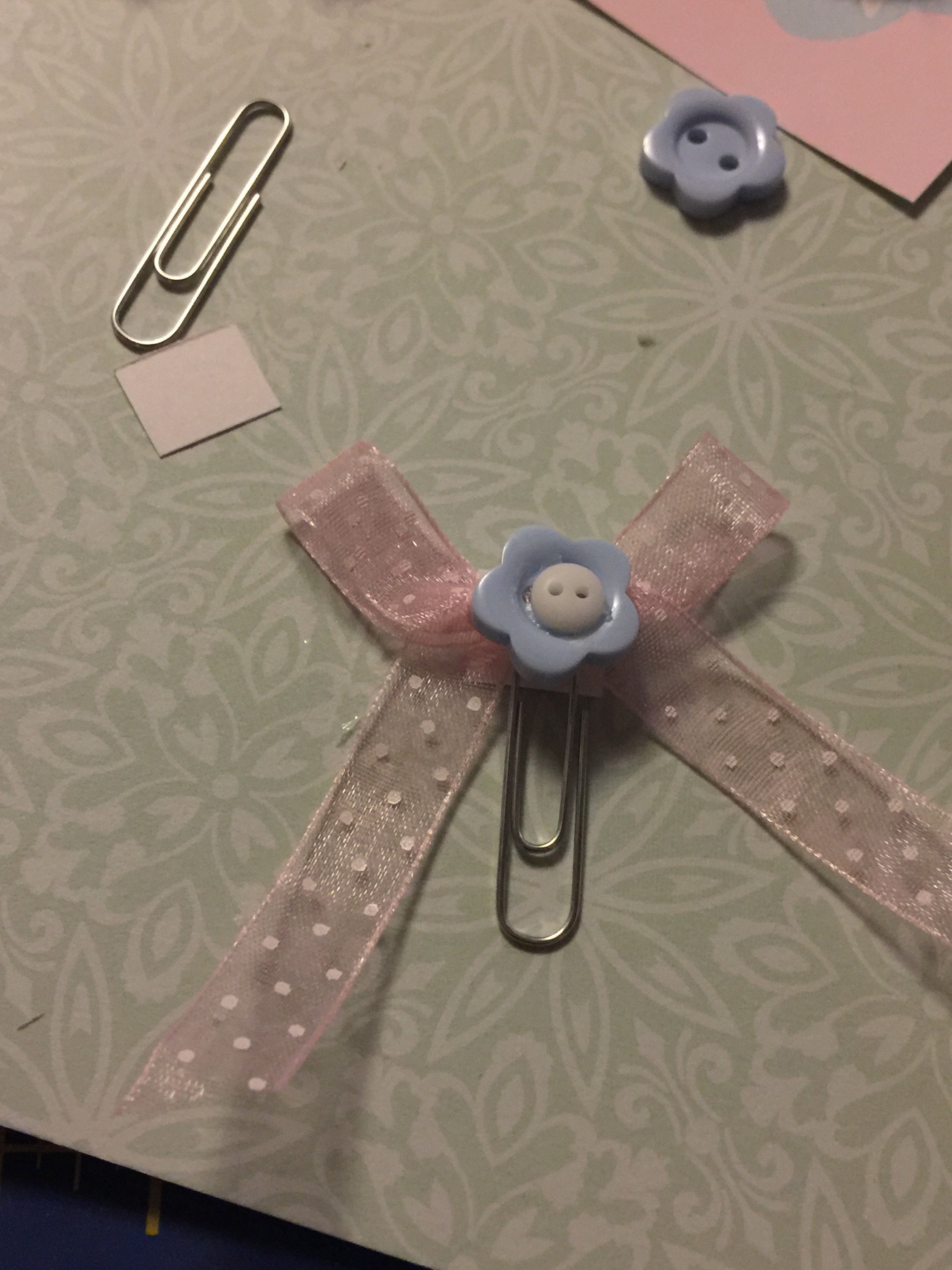 That is it for now, but stay tuned for part 2 later this week, I have a lot more cute things to share.  Part 2 can be found HERE
And for my miniature friends and crew be sure to check out the American Minaiturist Magazine for November and December to see Ribbonwood Cottage features. Lots of free patterns and fun Holiday projects for everyone!
Have a Blessed week!
Debbie