Hey everyone!  I am working feverishly getting things ready for  Thanksgiving and the Holidays. We have a huge family so I decorate for Fall and leave it up in our home till after Thanksgiving. There are always over 50 people who come and we love it. Lots of cooking, laughing and eating! We are grateful for our family and we enjoy all the commotion that goes a long with all those people. No decorating for Christmas ahead of time here.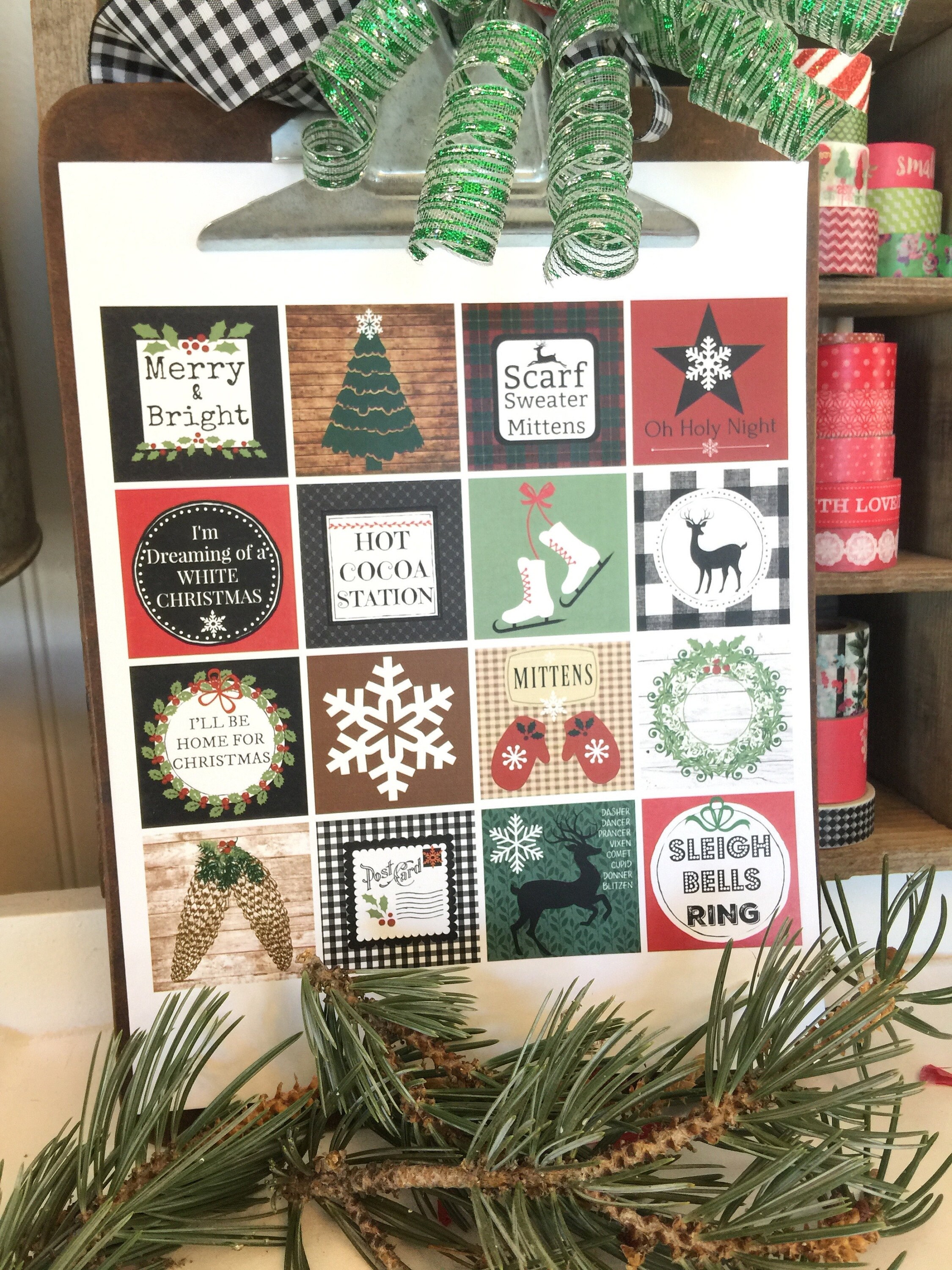 One thing I do for myself, is I decorate my planner for the Christmas Holidays. I have always used a planner and notebook to keep track of our schedule at church with decorating the church, our Christmas music concert (I'm a worship leader and music director at our church), family meals and celebrations, extra Christmas events and parties. 
I love having a planner with a few festive things decorating it, and I enjoy filling in the days to see what I have to get ready for and be prepared with an extra gift or card.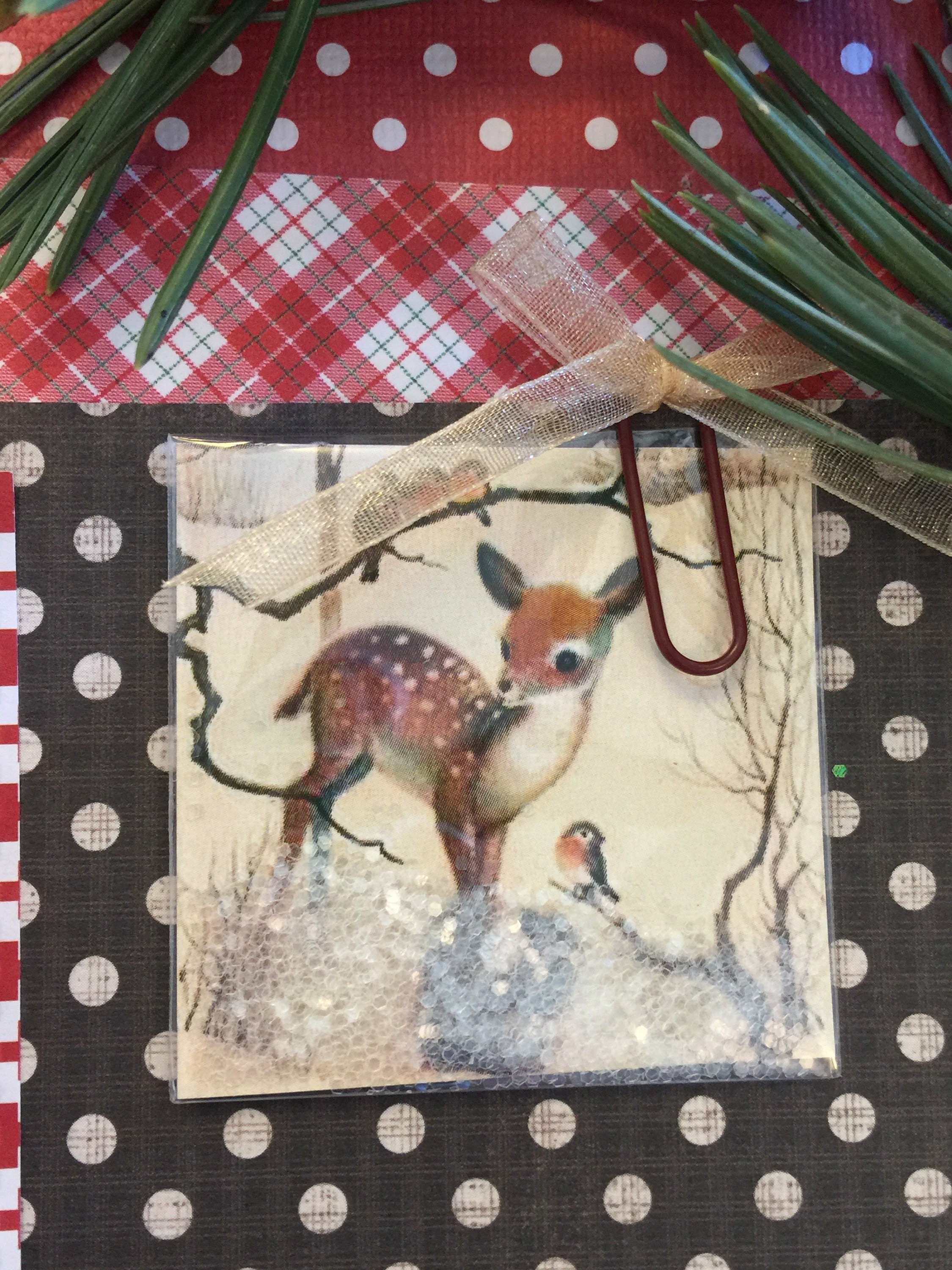 This year I've  created quite a few things early on with a Woodland Rustic Christmas theme. In August I got things ready for a magazine article displaying many of the miniature items I create and make in my Etsy shop. All of those items were displayed in a little Christmas themed house. I also created some things to be used in a museum in New York displaying some of my Christmas miniatures over the holidays.  When creating these miniature rooms I often create little graphics. I love vintage style, old world, winter themed signs and the farmhouse look is especially one of my favorites.
I came up with several and decided I wanted to use them in my planner as well just as a backdrop for my schedule I'd write in. The full sheet can be found here Woodland Rustic 
It is simple to print out on card stock and cut.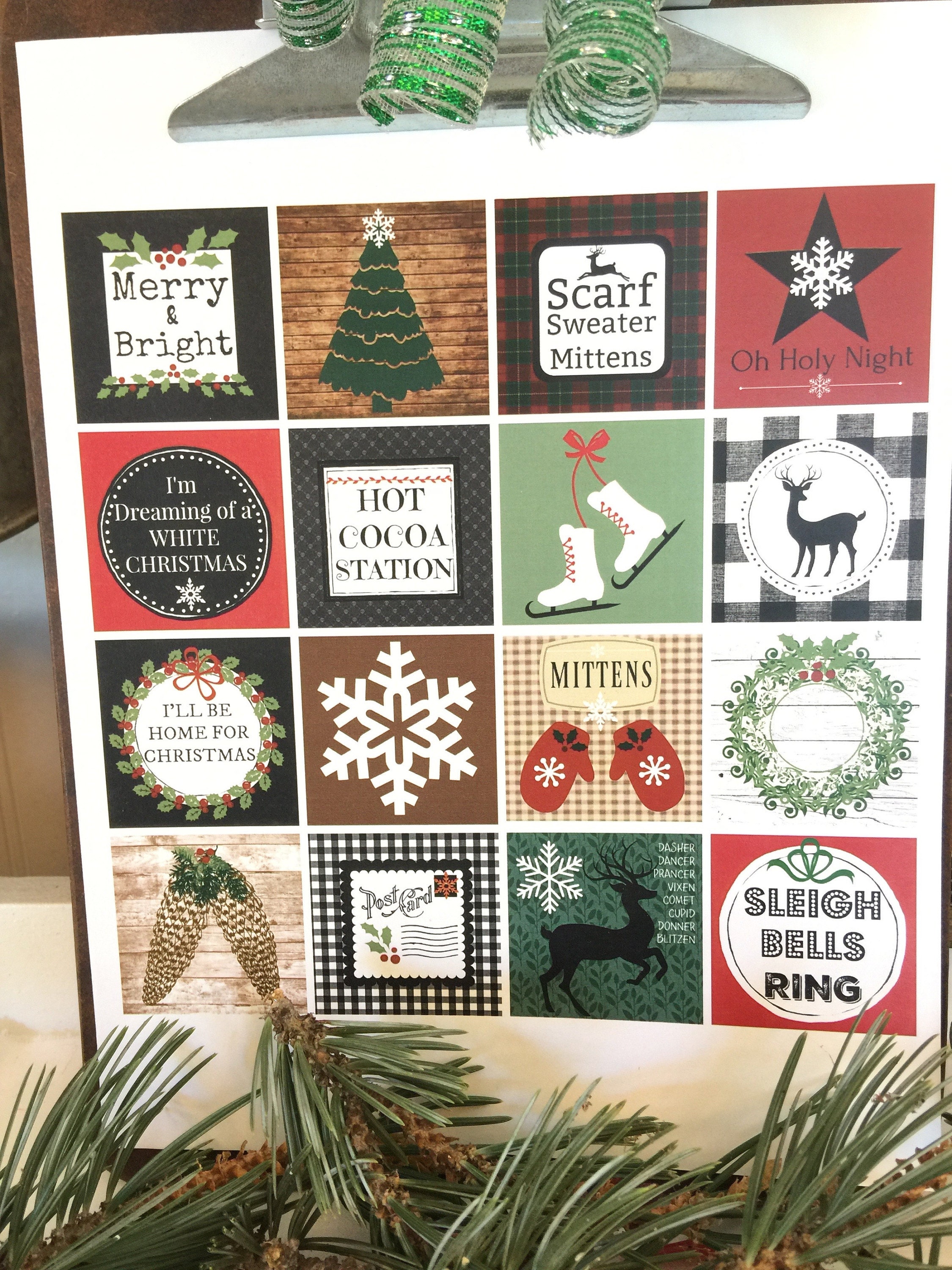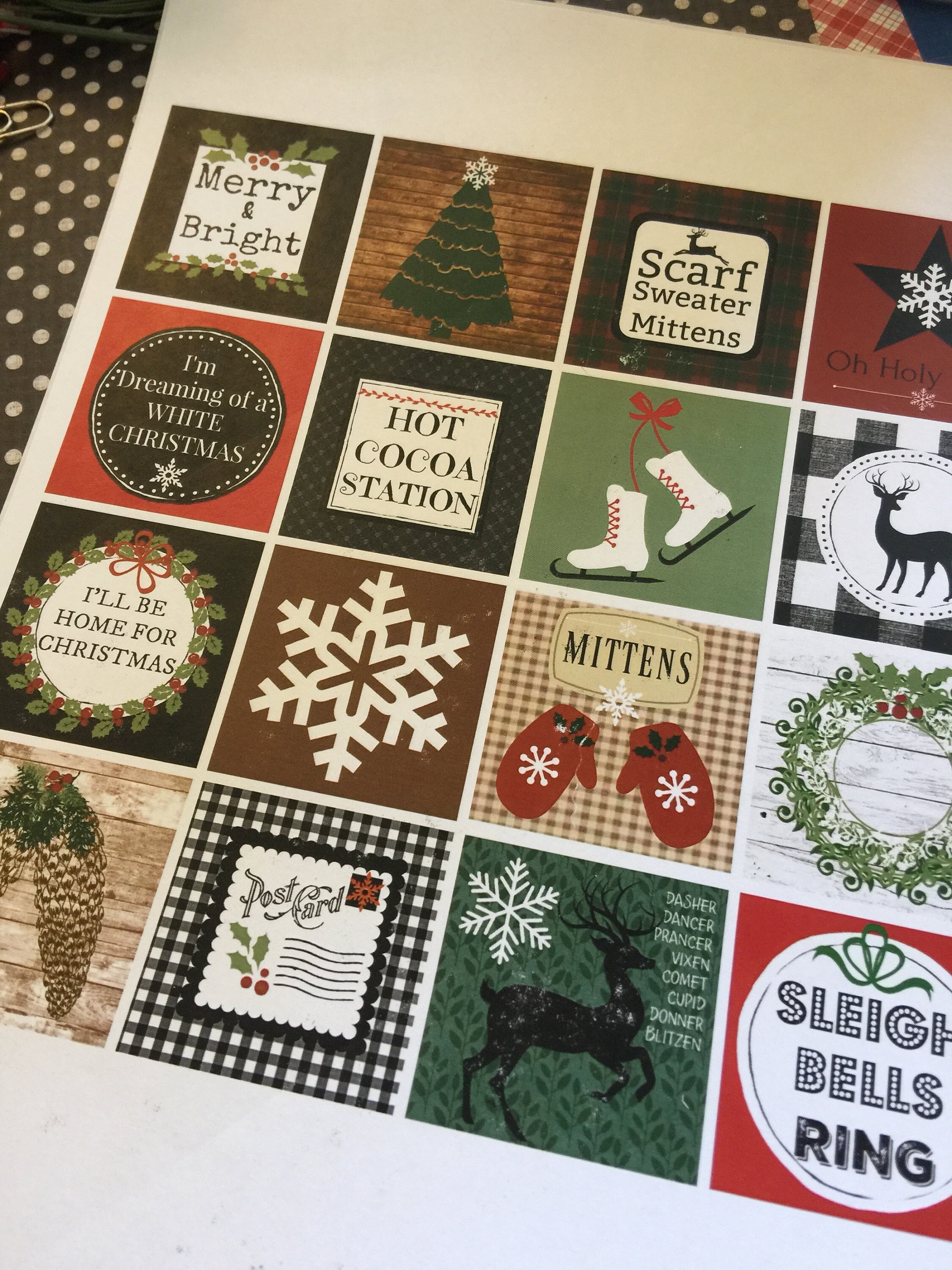 I purchased a Travelers Notebook insert at Hobby Lobby for about $3.00. I've seen them at Michael's craft store as well as online too.
Several things I used I already had at home.
Scrapbook paper in Christmas colors
Glue stick
Ribbon for a bow
Rusty bells
paper clips
Scissors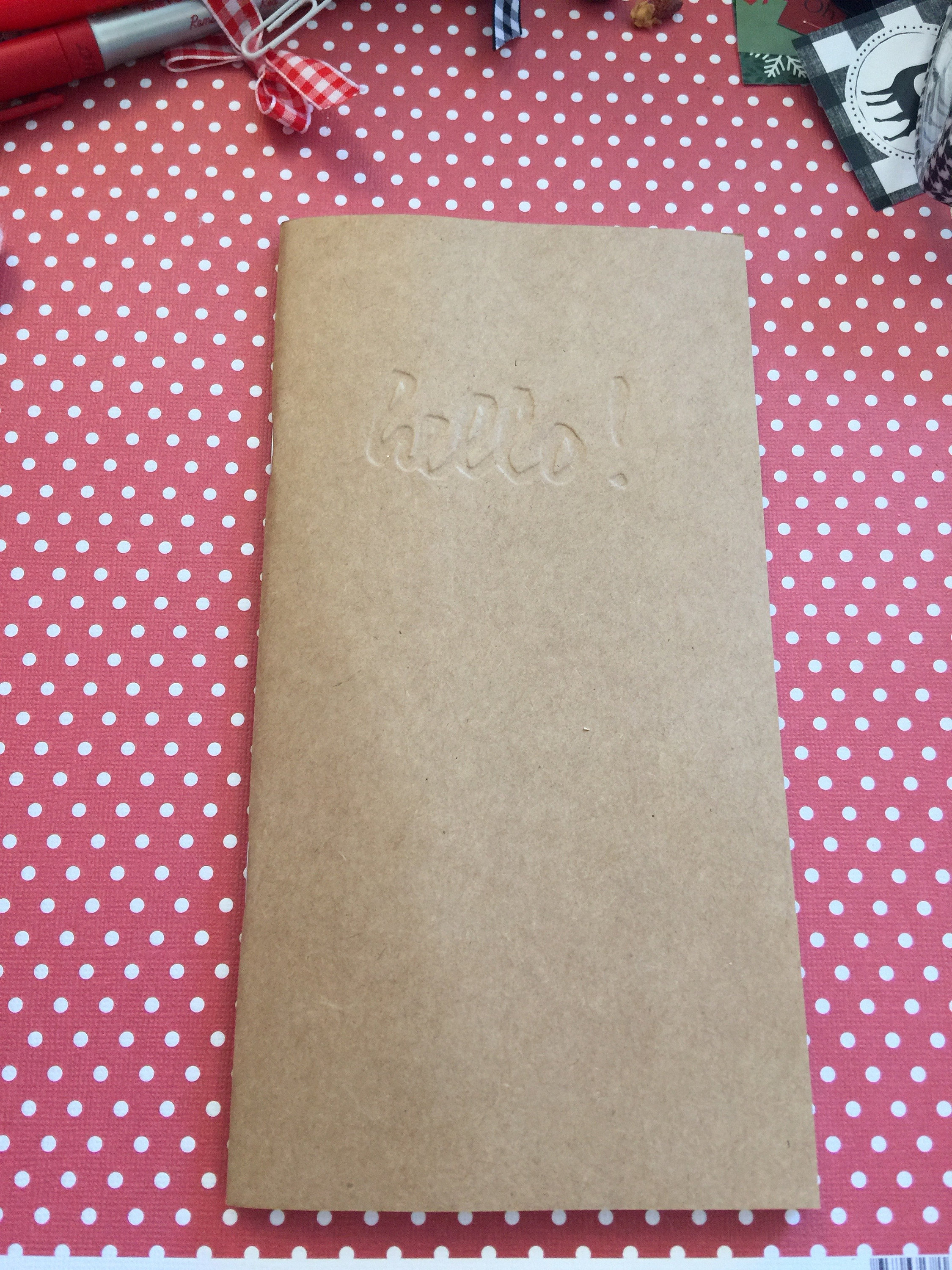 I decided to glue the paper on first and then cut it to fit. Rather than cutting the paper first and hoping I glued it on straight!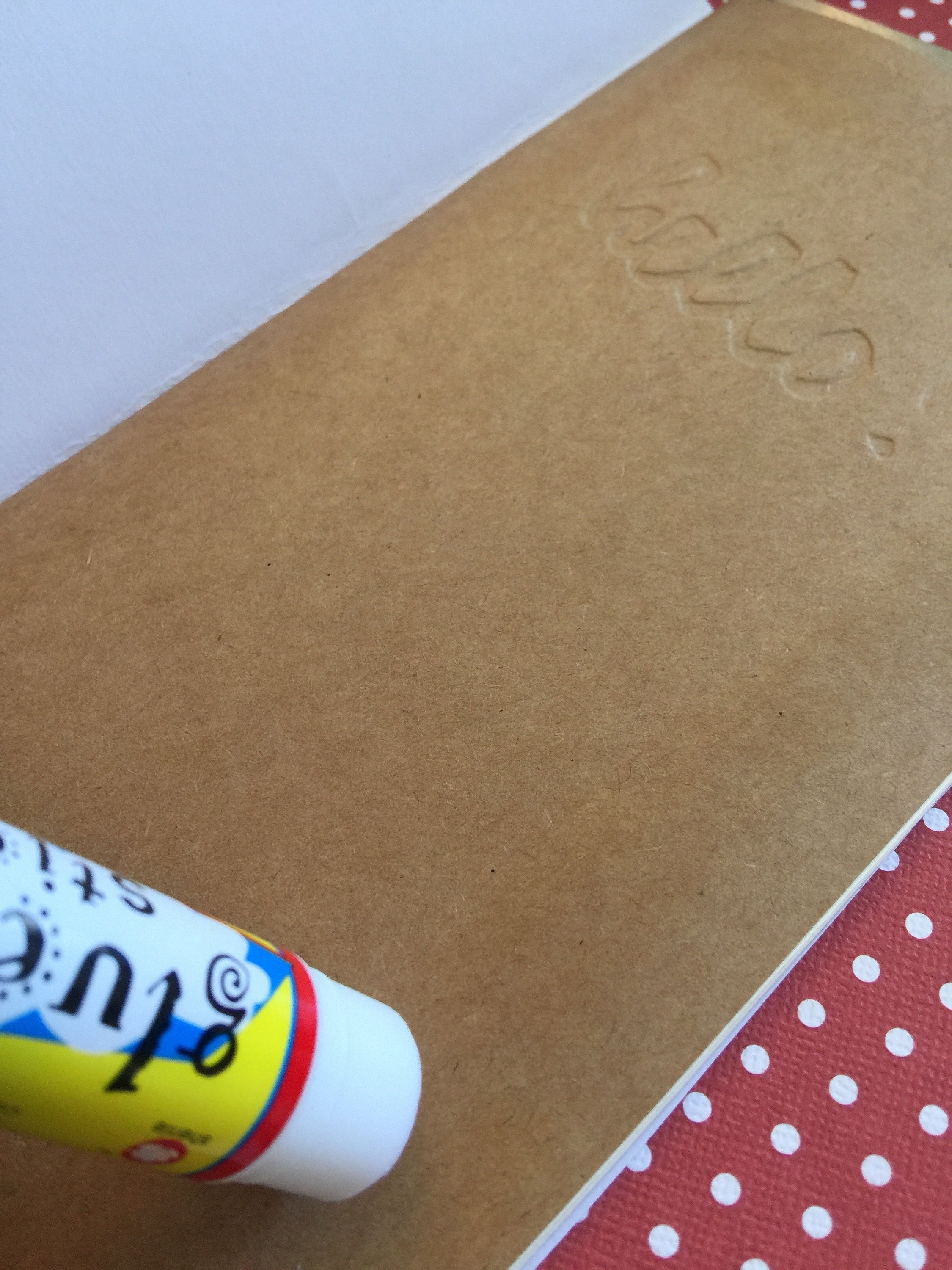 I glued the cover on the front first and folded the paper over the glued side and rubbed the paper evenly to make sure it was adhering without any bubbles. I folded the paper to the back to get a good crease on the spine of the notebook. Then I glued the back side of the cover and pressed the paper on. Then I evenly trimmed the paper along the notebook cover. It was very easy and came out great.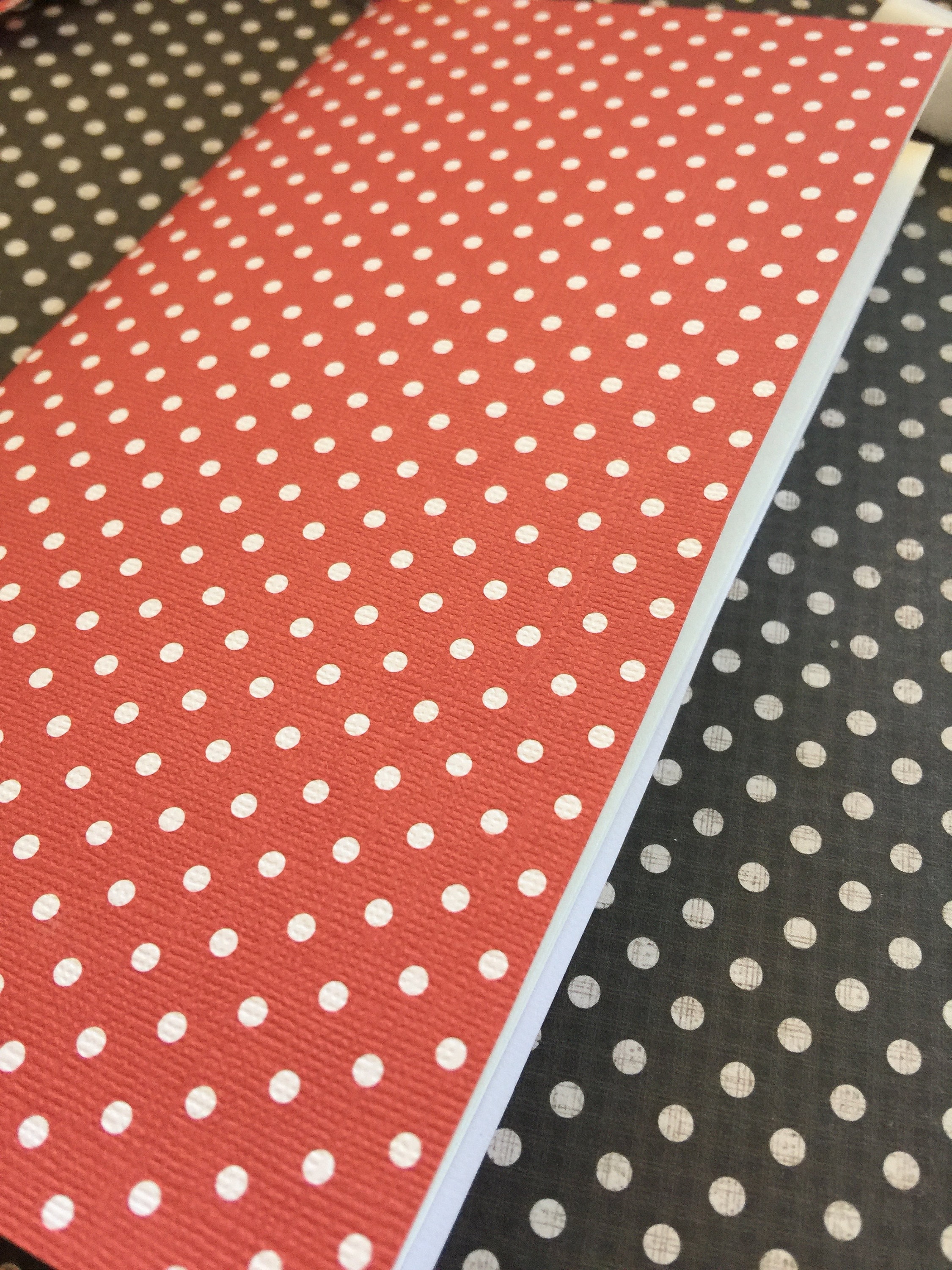 Next I printed out the design onto card stock paper. Deciding on which graphic I wanted to use, I finally decided on the Sleigh Bells Ring, since I knew I wanted to use the little Rusty bells that I had!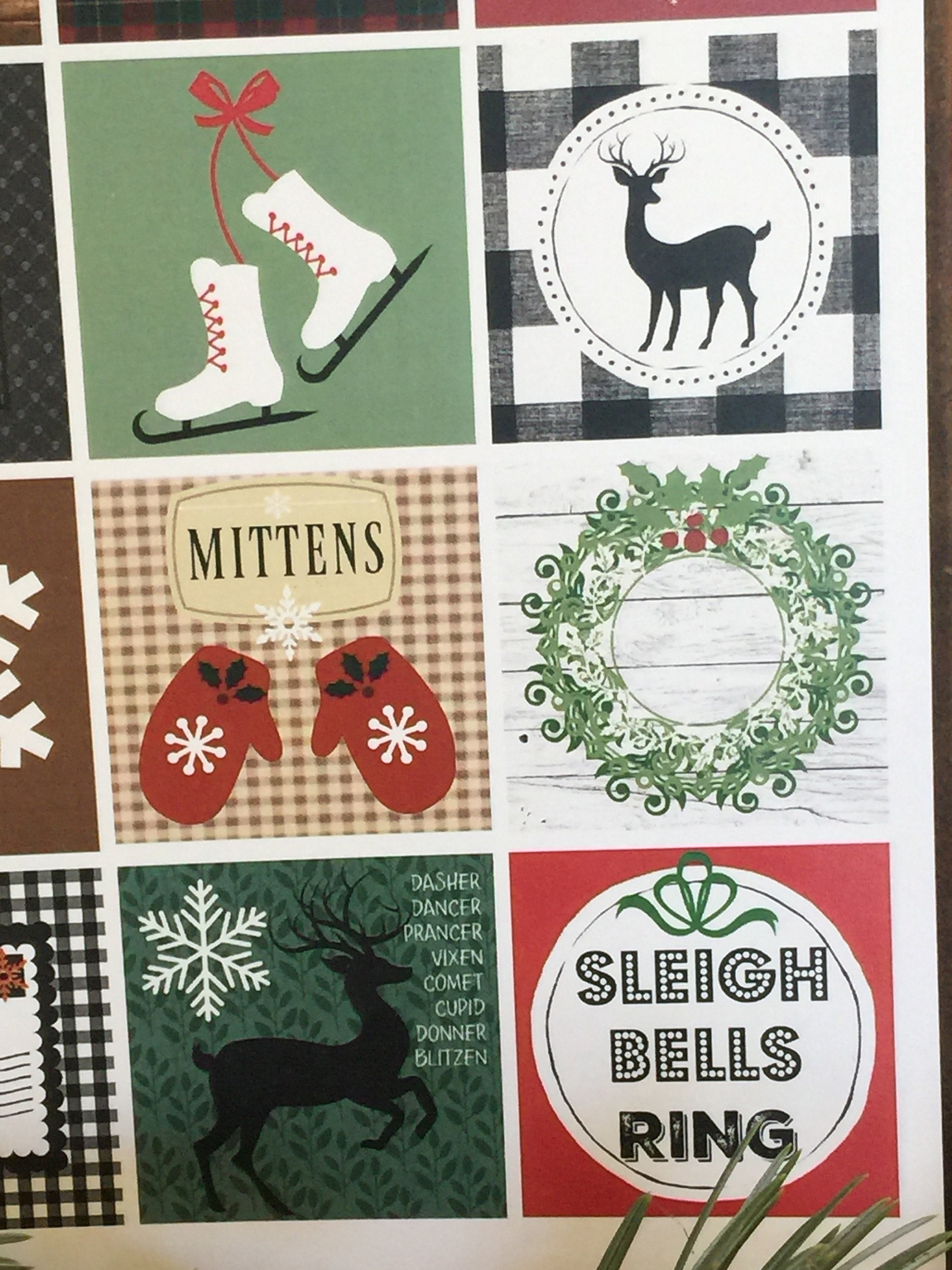 Trimmed all the squares. I also looked through my scrapbook paper and decided on this Simple Stories scrapbook paper with a wood grain and snowflakes on the background.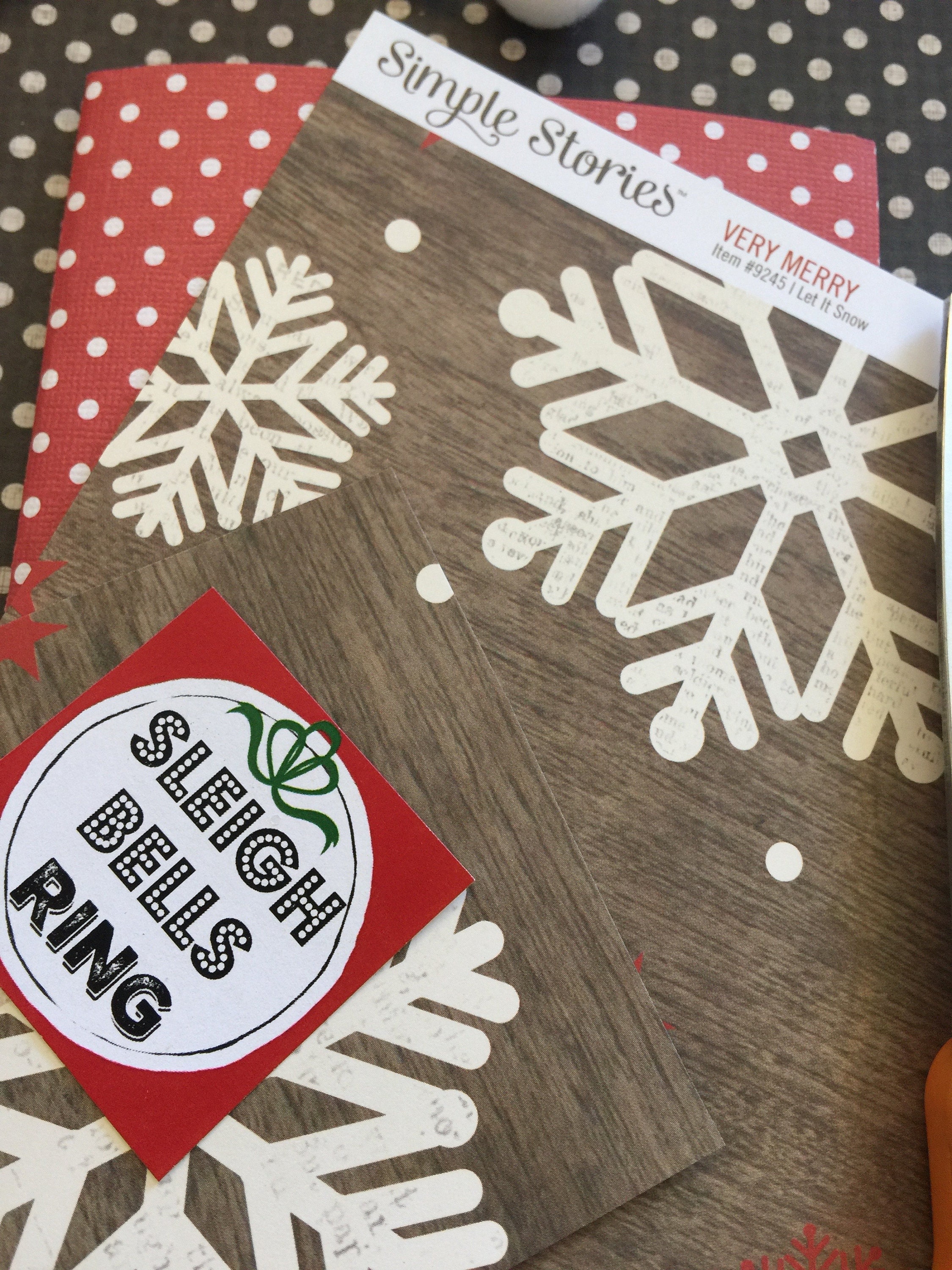 I cut the woodgrained paper a bit over 1" larger than the square of my design which is 2" x 2".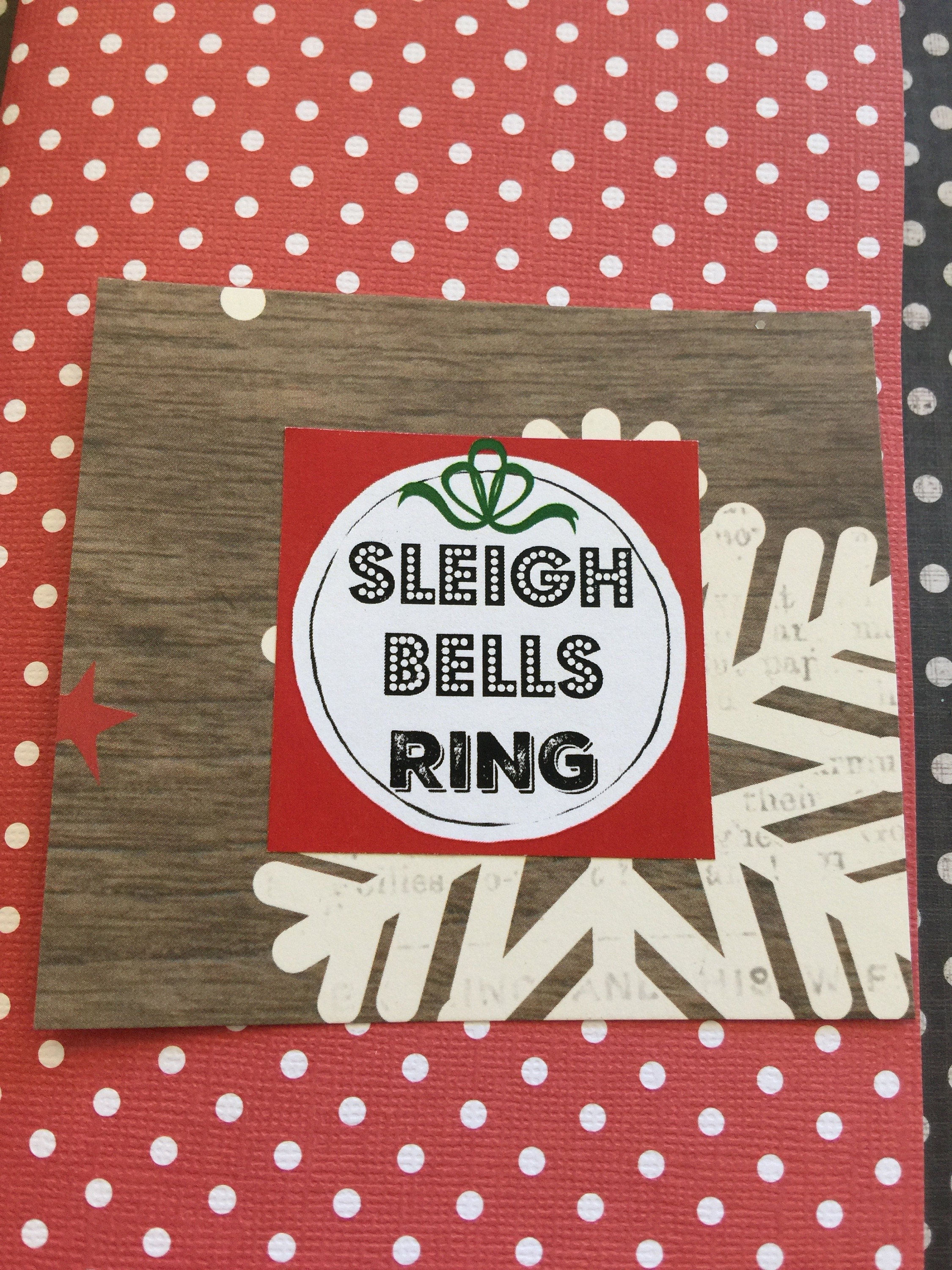 Using the glue stick I glued the larger square onto the front cover first, pressing down with my hands for a smooth fit, and then glued the next square (Sleigh Bells Ring) centered onto it. Let it dry.
Then I took some brown checked ribbon and cut the end into a point. I slipped the ribbon through the top of the rusty bells and pulled it through and tied it into a bow.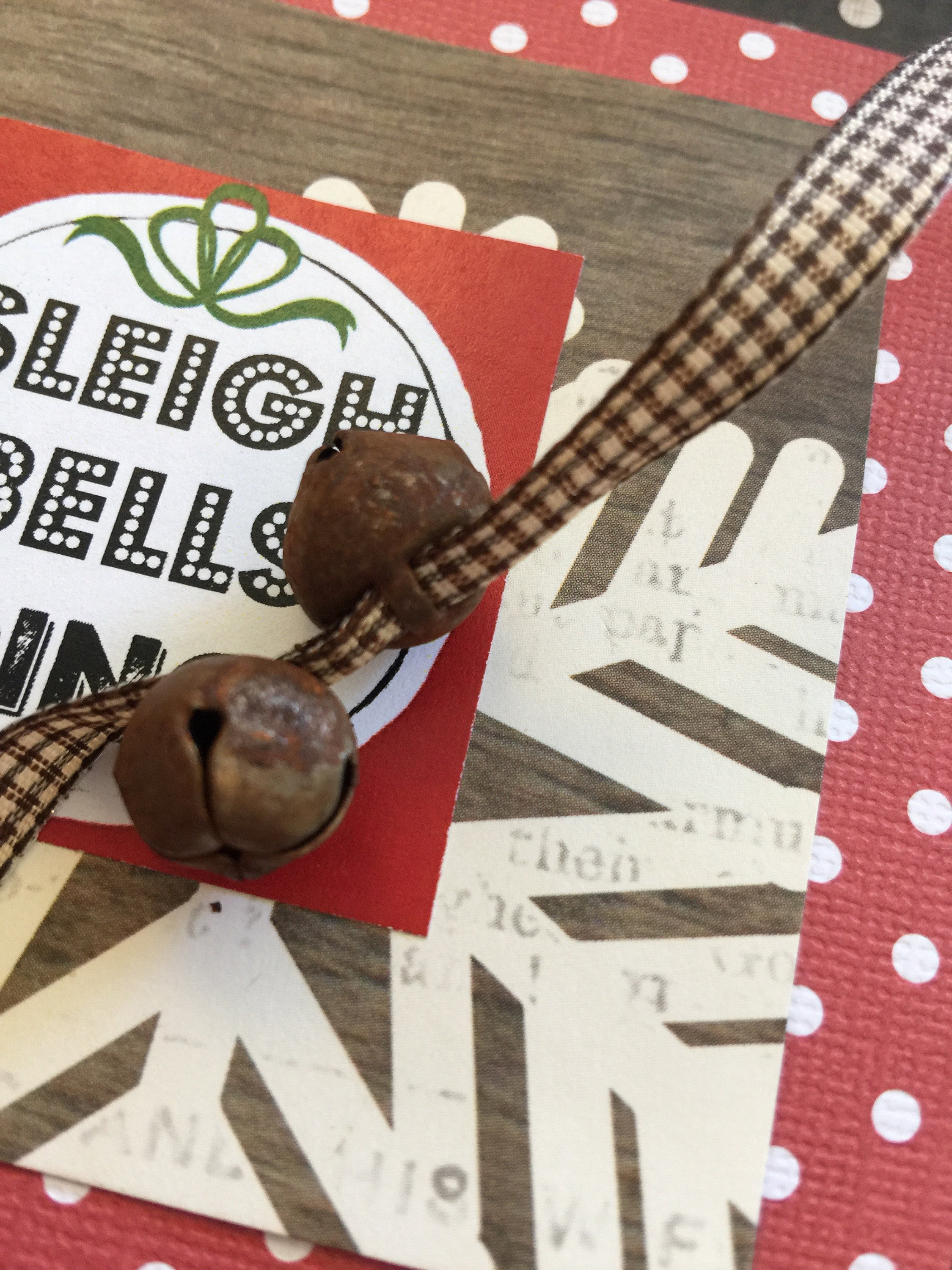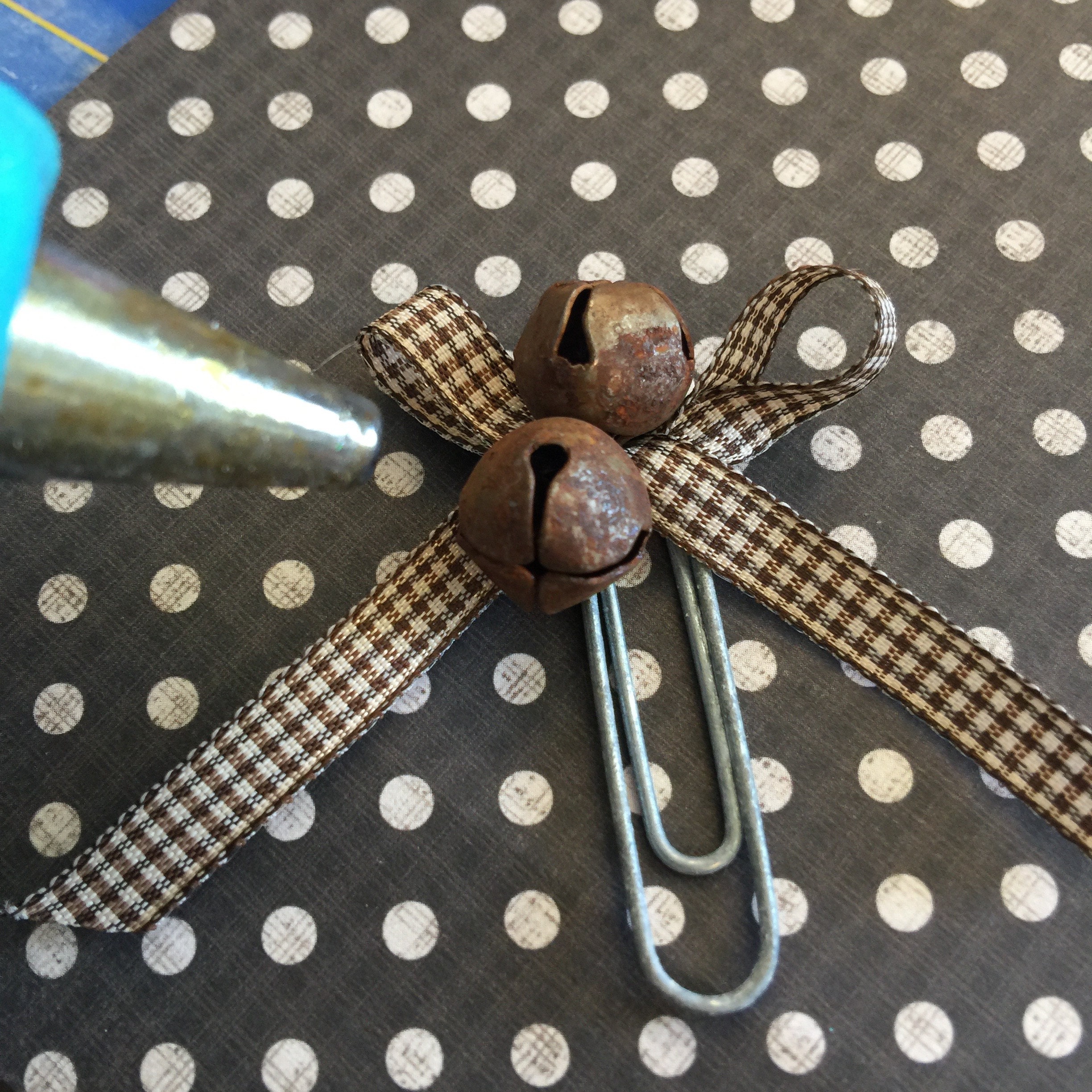 I used a hot glue gun and glued the bells/bow on a paper clip. And then glued a little square of scrapbook paper onto the back of the paper clip to give it a finished look.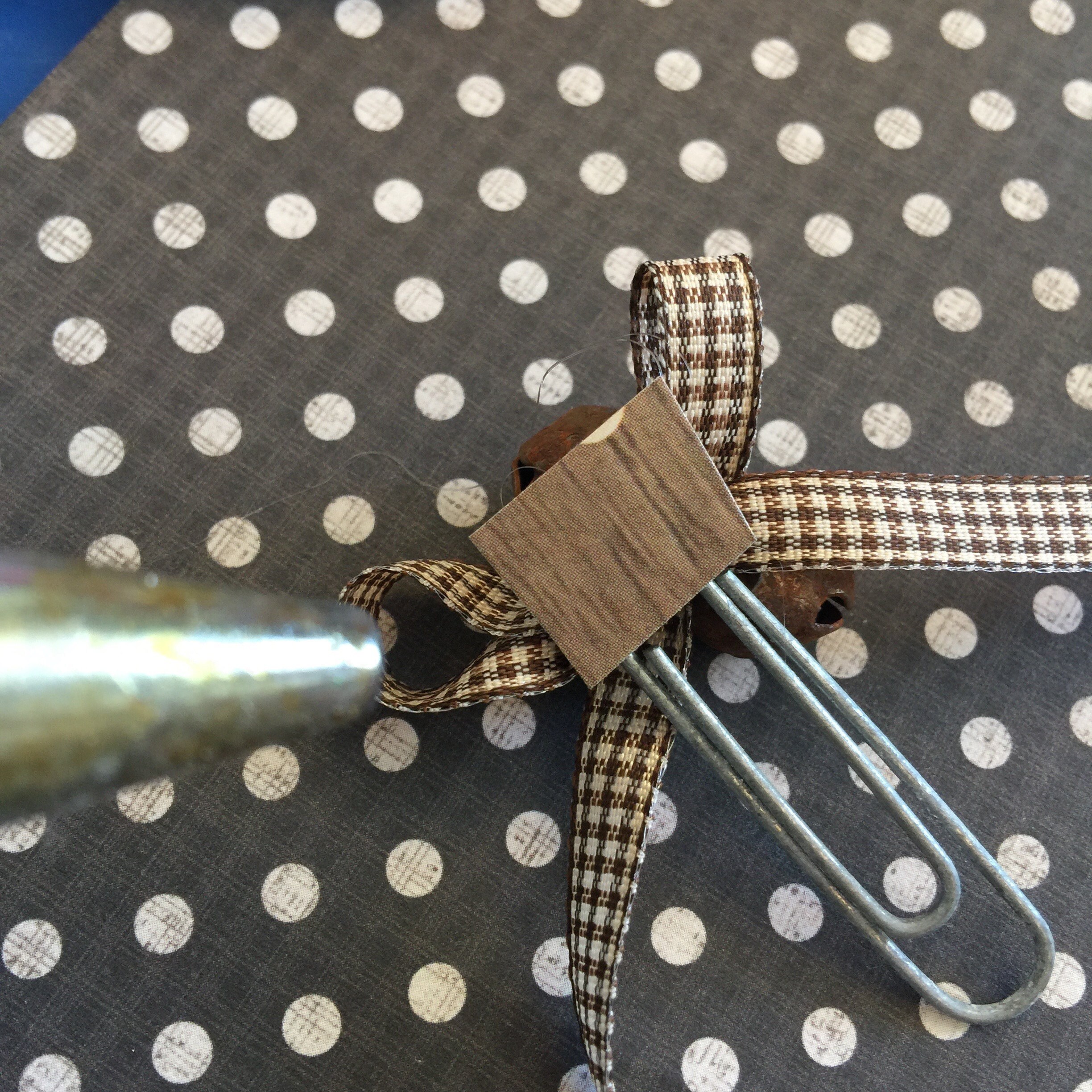 I ended up gluing that bow onto another bow to give it a fuller look. Next I just clipped it onto the front of the newly covered Travelers Notebook. Nothing fancy but just a little cuteness that took a few minutes.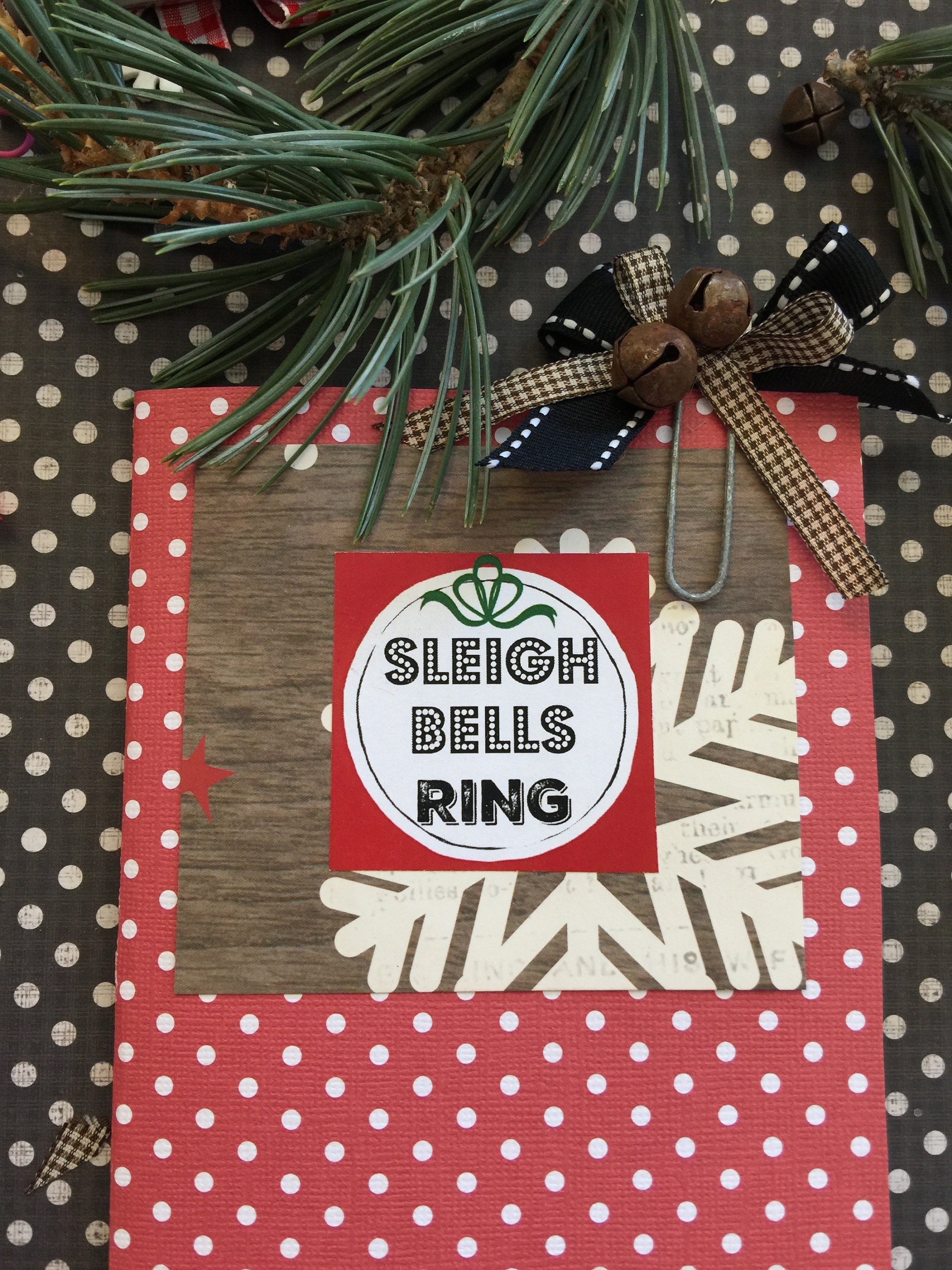 Once the glue gun was plugged in I also glued a few more bows and bells and pompoms to paper clips for additional embellishment.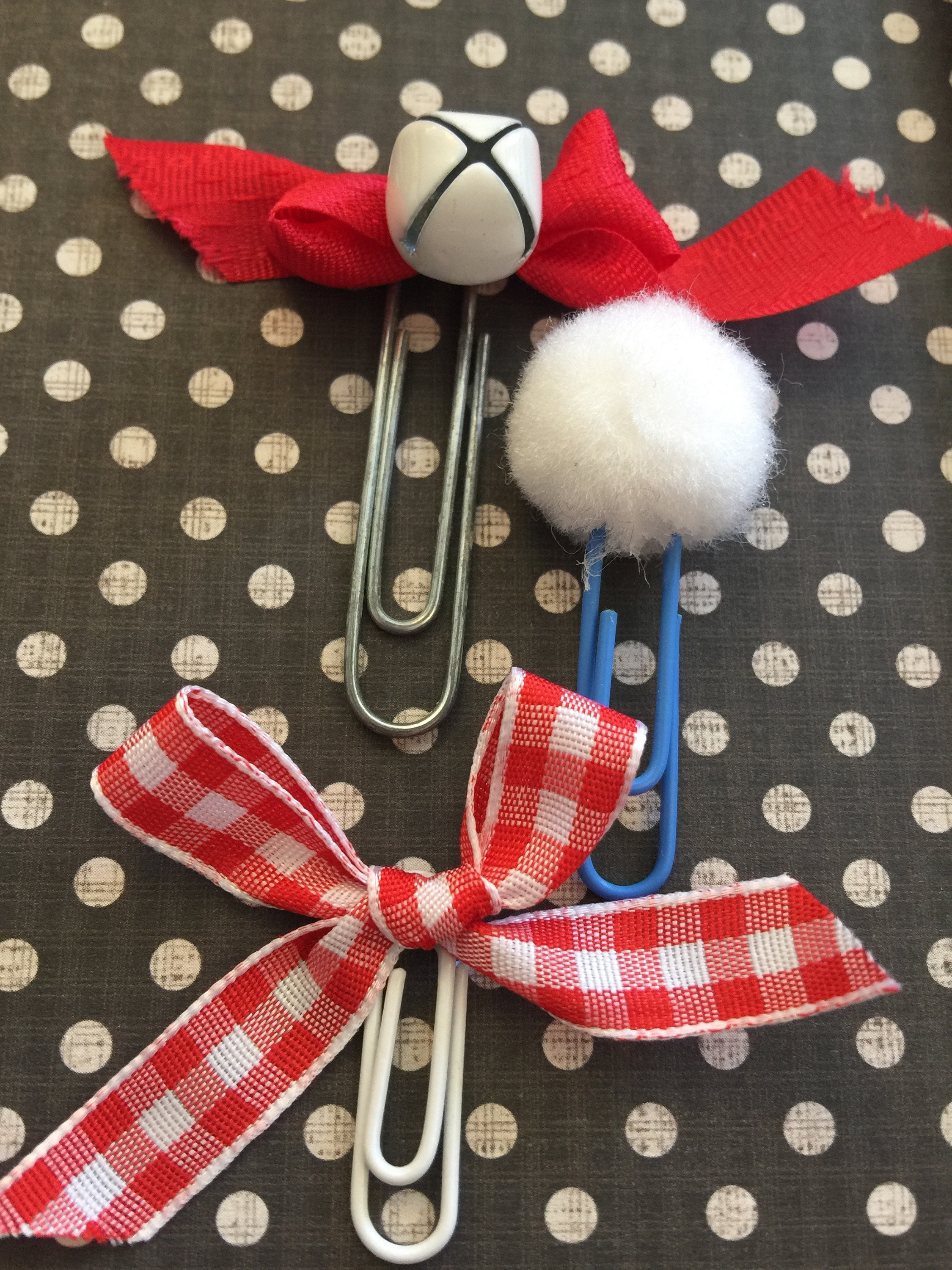 One other thing I do a lot just because I like it. I love to use old vintage clipboards that I have for displaying seasonal pictures. Something that doesn't necessarily need to be framed, but still would look great displayed on a shelf or hutch. Old Christmas music, cards, pictures, vintage posters all look great clipped onto a clipboard. So many printables available now for artwork, it is a great way to display them.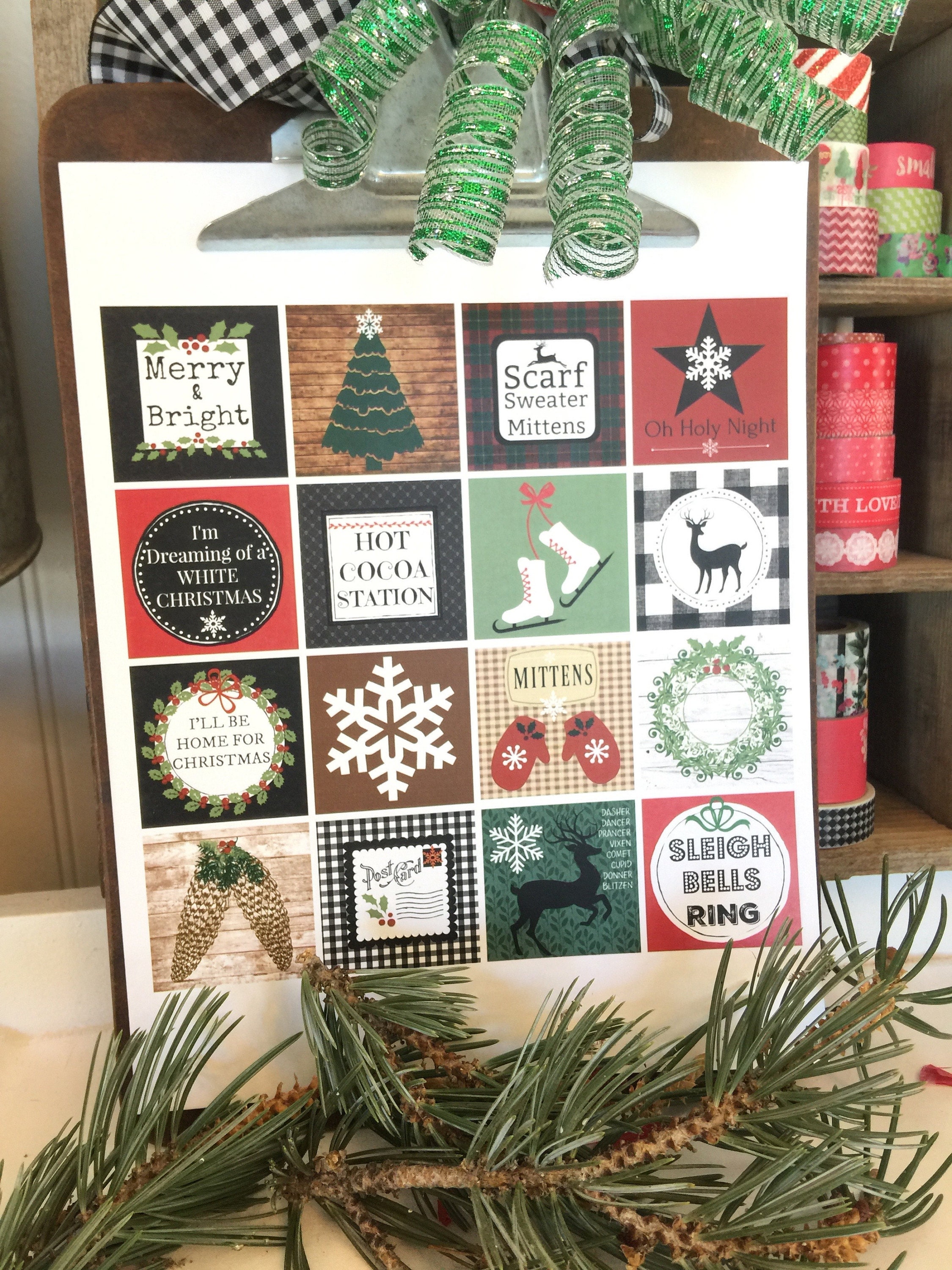 I will tie bows, or lay greenery or silk flowers across the top for something extra. I just like how it looks. It also is good as a back drop for other seasonal items that are used in a vignette!
Later this week I will show how to take these same squares, cut them apart and make some really cute planner shaker cards. So easy and very fun to have in a planner, or even add to a little Christmas card or note for someone special.
Stay tuned!
Blessings,
Debbie Booth