Remember playing with scissors and glue? Well I do too.  One thing I love about decorating a planner or scrapbook, is a little can be done, or a lot depending on the mood you are in.
Printing out this printable inspired me to pull out the scissors, glue, glitter, pastel buttons and other embellishments on hand and go to town! After all we are decorating for Christmas! The outside of the house, the inside of the house, the planner, and even our clothes move up a notch when the holidays hit.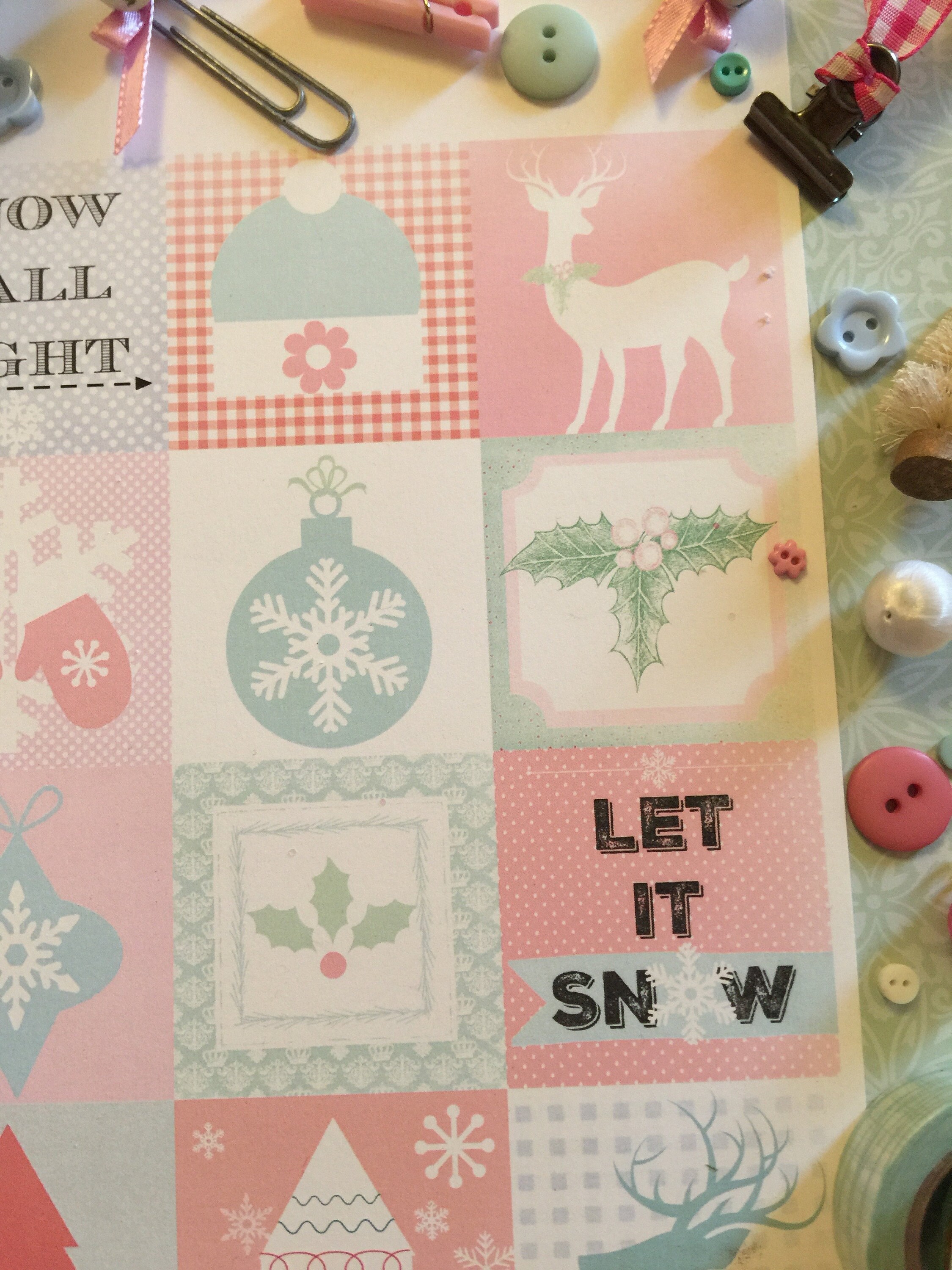 The Winter Pastel Christmas printable can be found HERE! It is so cute, full of little reindeer, winter hats and mittens, Christmas trees, little word graphics and more.
Design squares  measure approximately 2" x 2"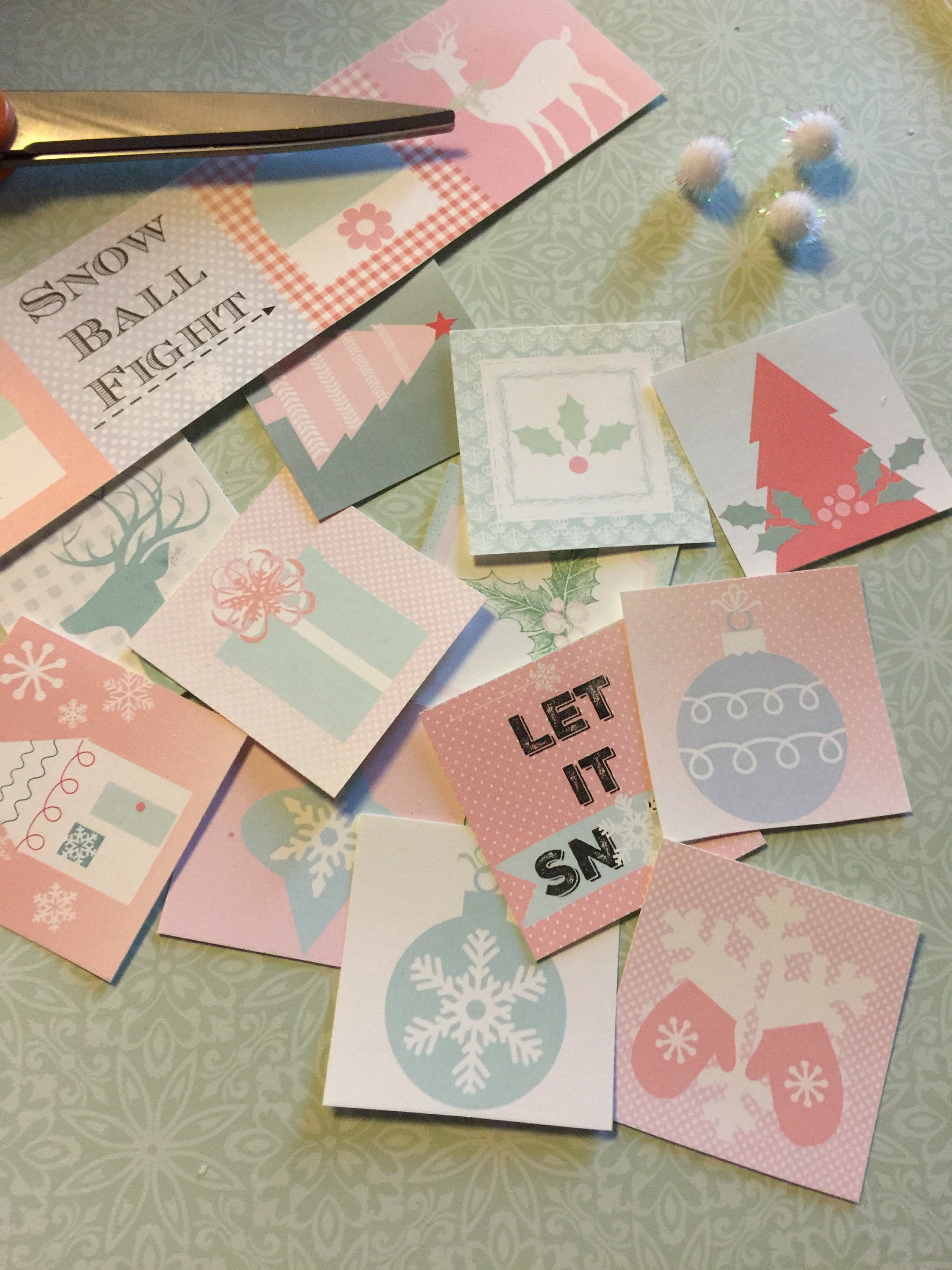 After printing these out, (old Christmas cards could also be used!) I gathered my supplies:
glue
glue gun
glitter
snow glitter
little pom poms
buttons
pastel ribbon
bells, white and rusty
paper clips
Next I decided what I wanted to do to each little square. Because I'm using these to decorate my planner, I knew I would be using a paper clip on the top of the square. So my decorating needed to be on the bottom or the sides of the design.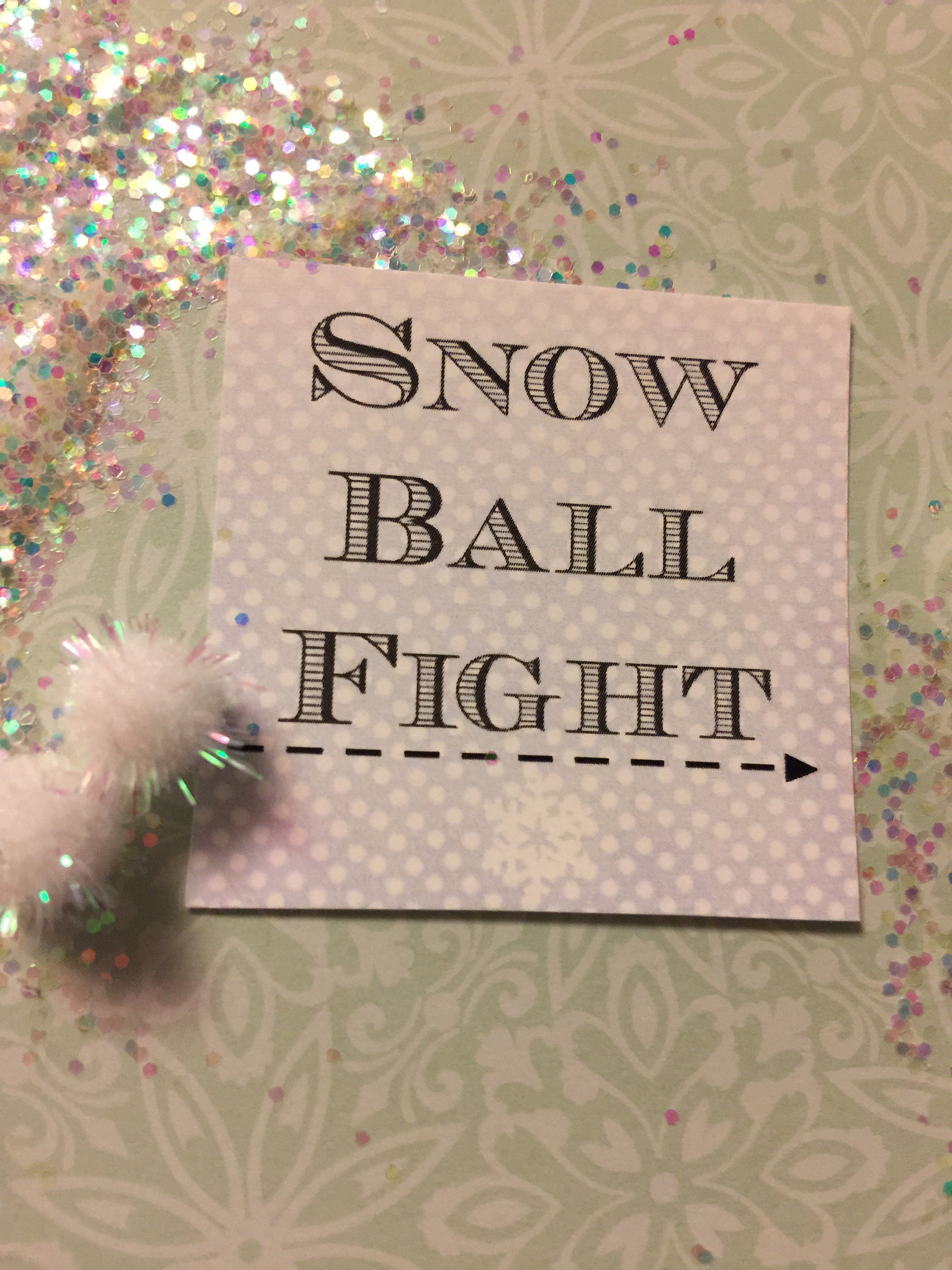 The little Snow Ball Fight card needed little white pom poms to represent little snowballs. So I glued the sparkly white pom poms to the bottom edge of this graphic.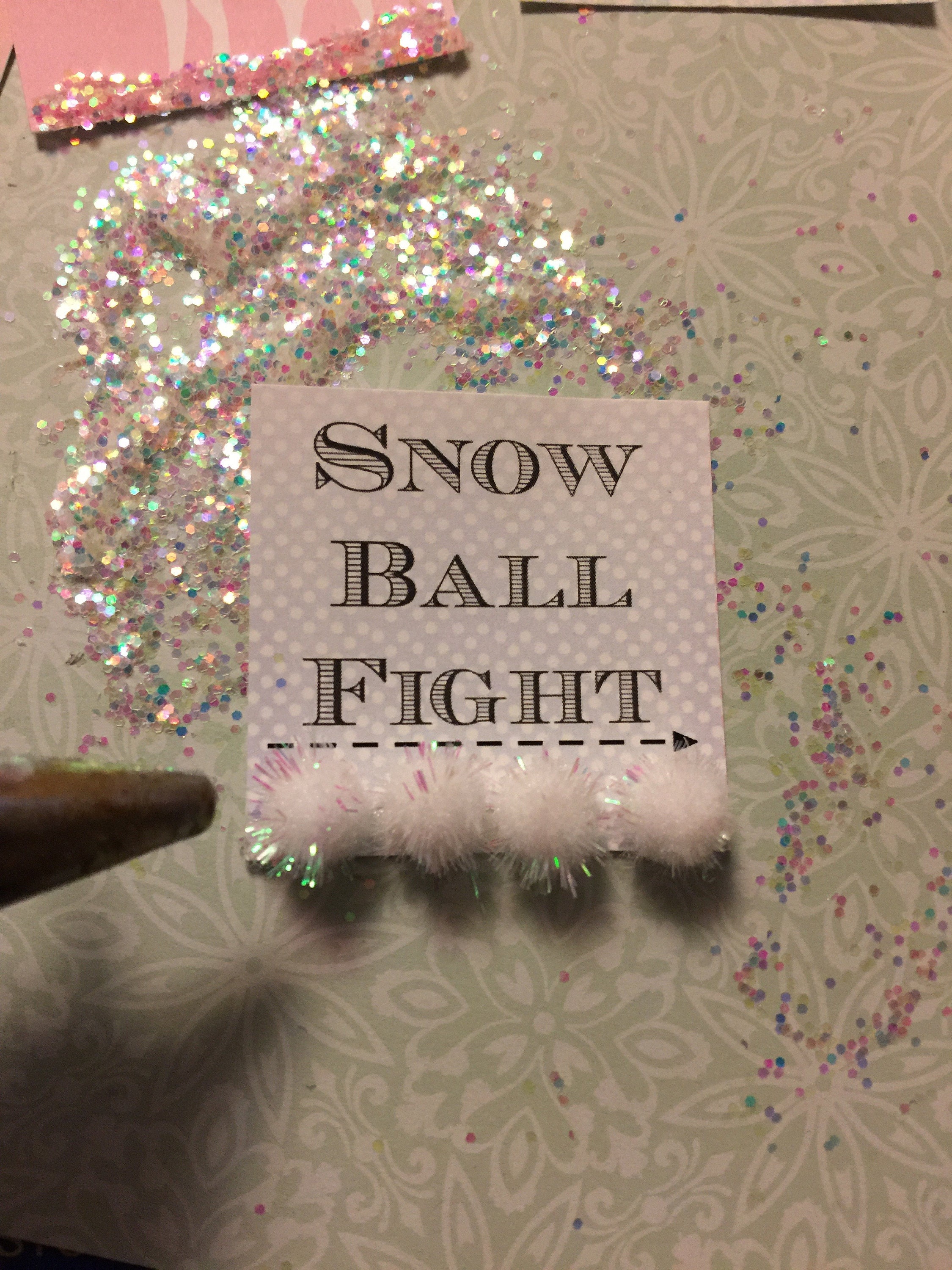 The little hat also got a pom pom on the top of it.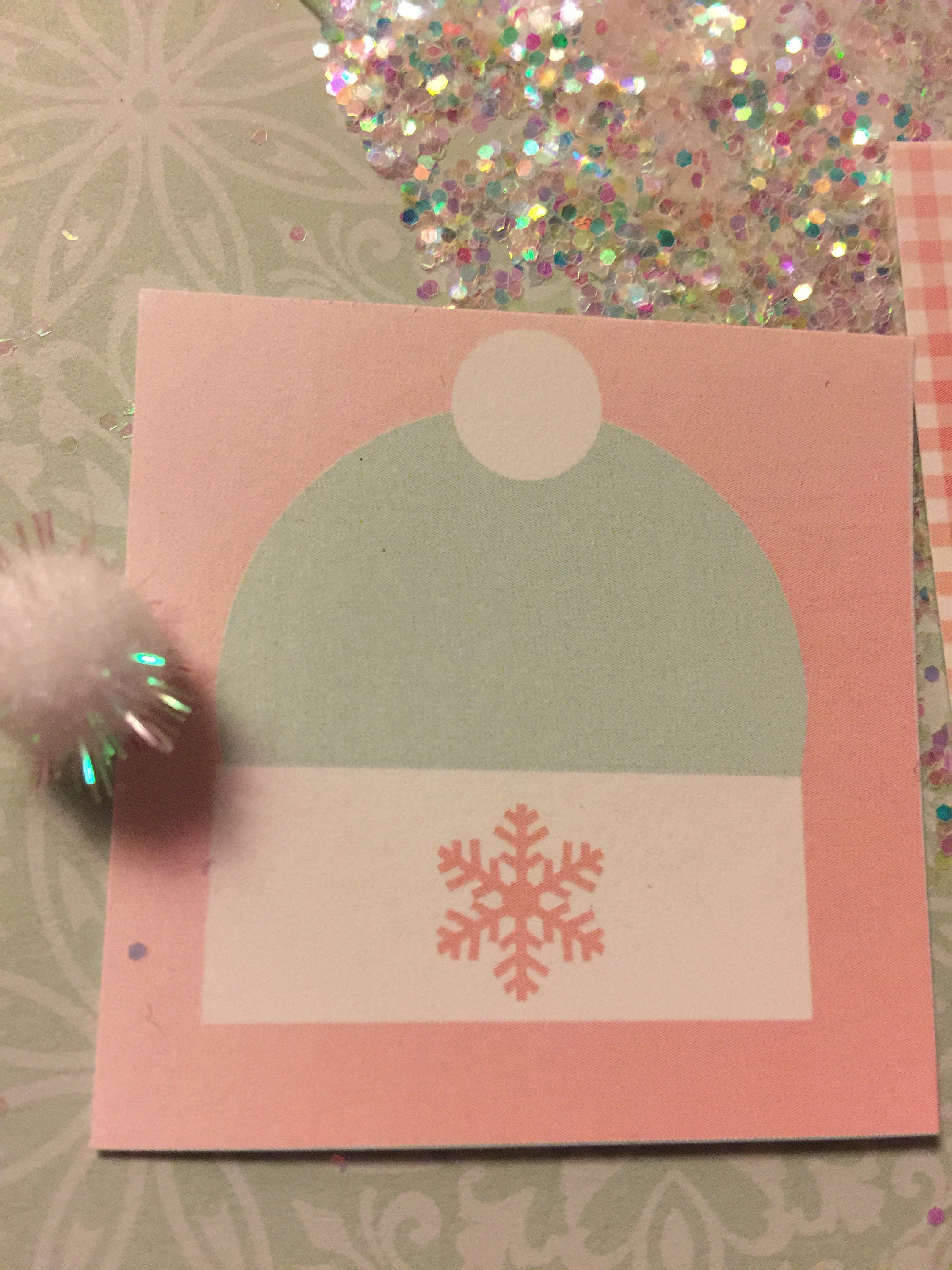 Glitter was easily added on to a strip of craft glue that I ran along the bottom edge of this card. Cute!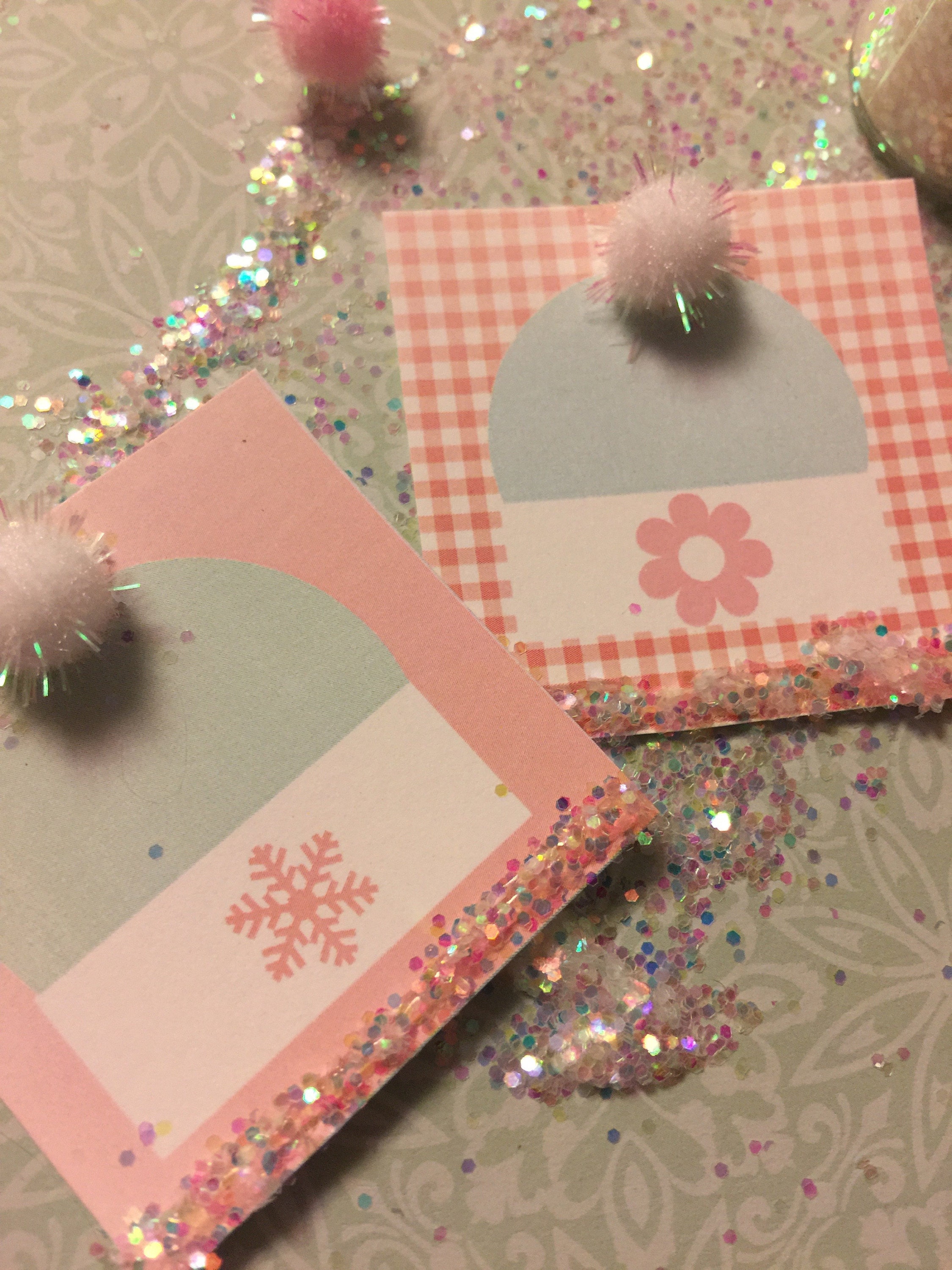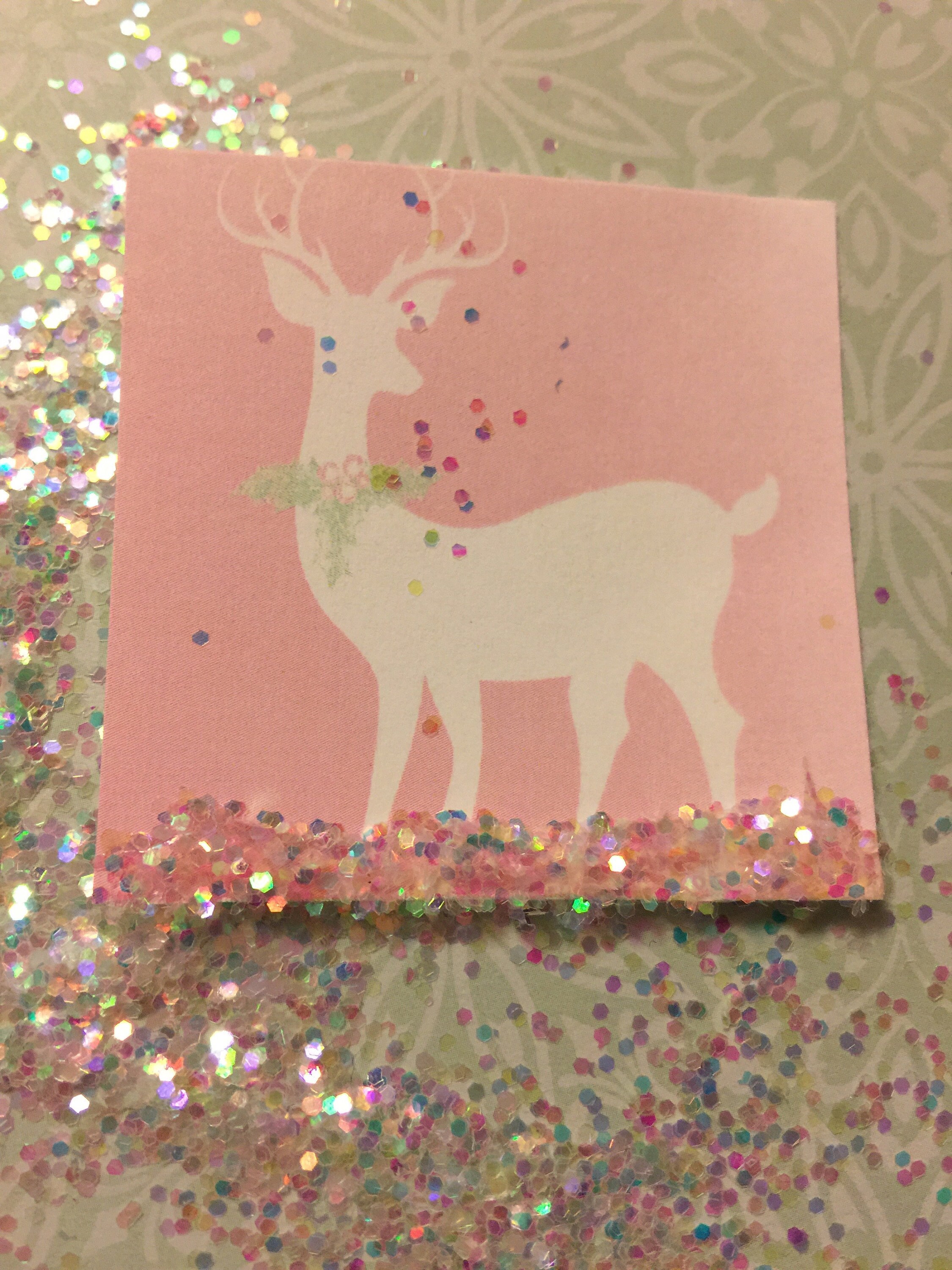 Because I love ribbon and have a ton of it on hand, I looked through my craft stash and found some pretty pastel ribbon. I made little bows and then glued one to this little ornament below.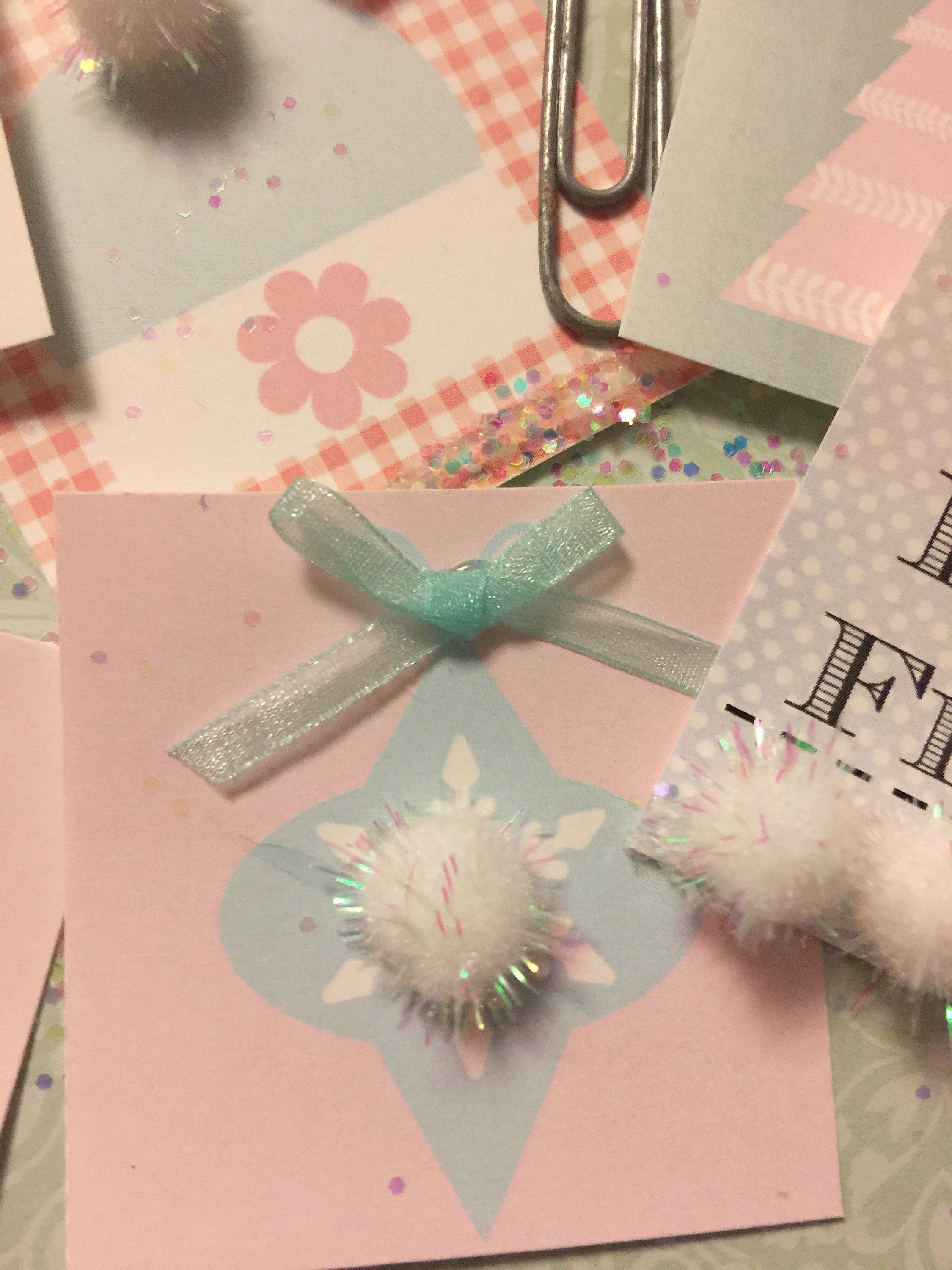 With glue gun and glue sticks, and craft glue, I felt amazing at what I was doing haha! I was just playing with scissors, paper and glue but it was glorious!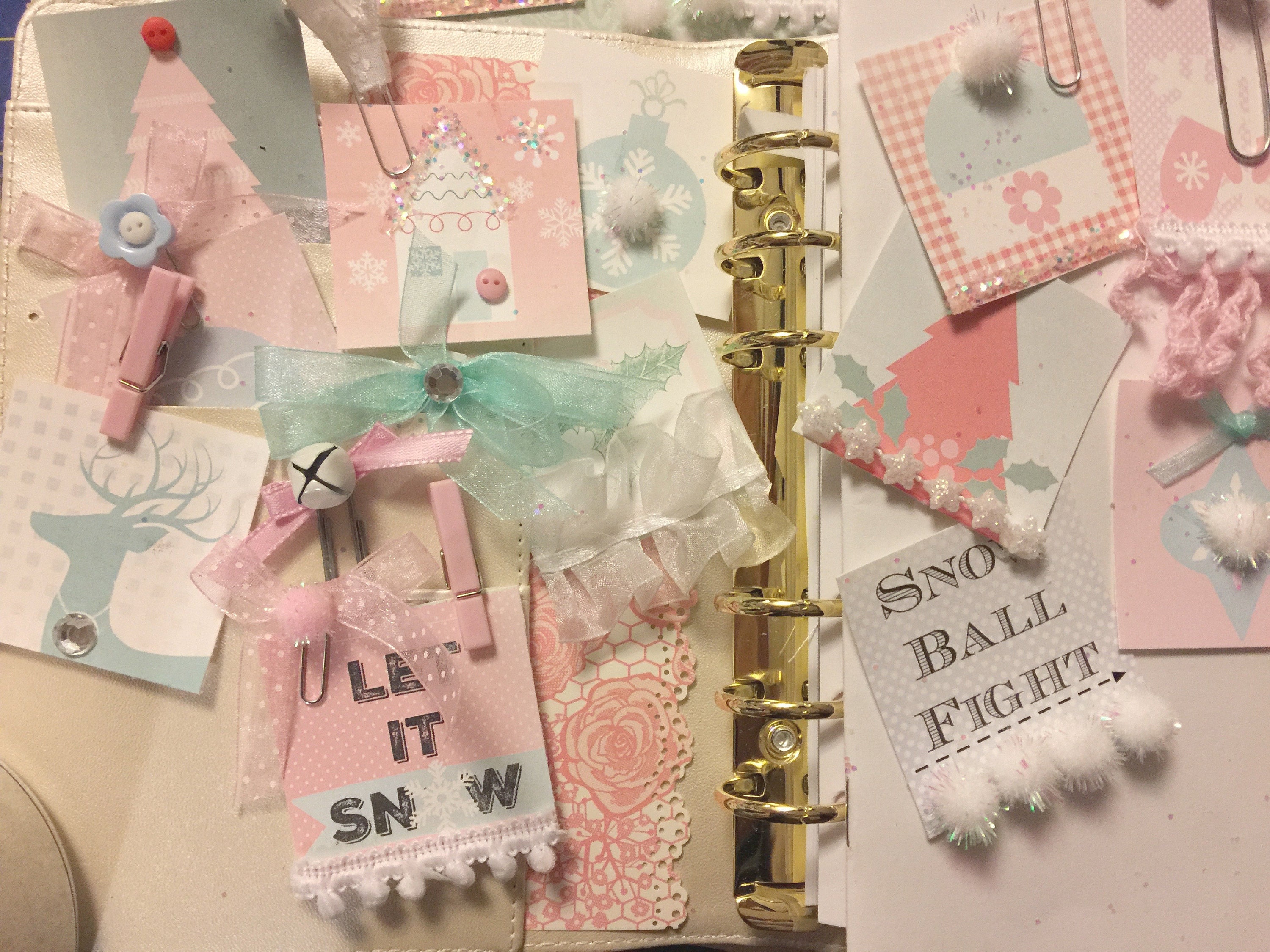 Even though I'm showing how I added a bit of embellishment to the pastel Winter and White Christmas Planner cards I made, this could easily be done using older or new Christmas cards cut into 2" x 2" squares, or Christmas tags, older vintage Christmas ephemera. It is just fun to add a little bit of sparkle and make something plain a little more decorative.
EVERYTHING got a bow, button, pom pom, little glitter, etc.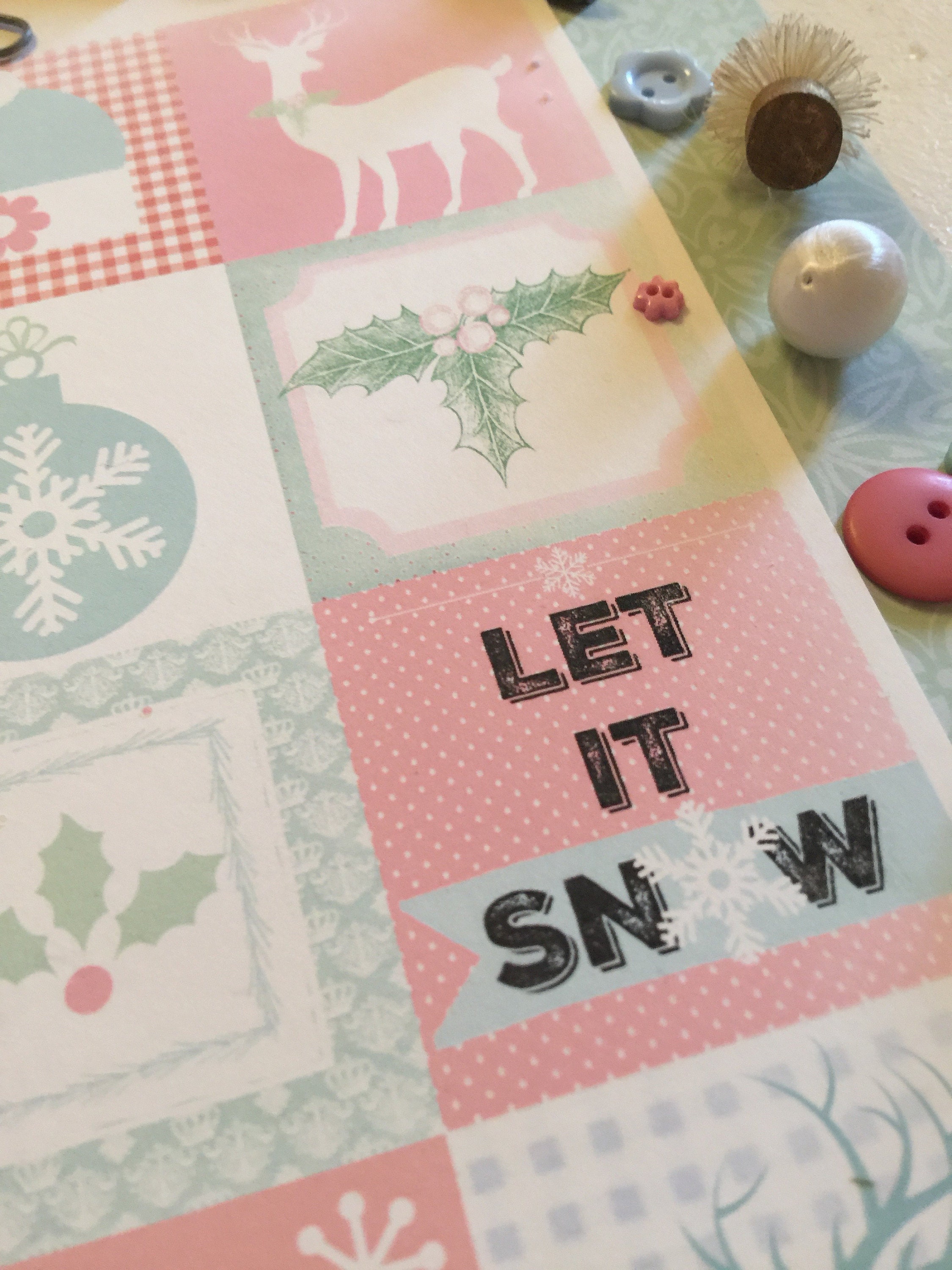 That is it for now. Be sure to see Part 1 of this DIY project! HERE.
BLESSINGS,
Debbie