Hello and Happy almost Thanksgiving!  I love this time of year and I'm especially thankful that my kids and their spouses are all coming in for this special Holiday.  
Ahead of schedule, that was what I was thinking to myself. I will get this project done and sent in to the magazine editor ahead of time, so that I won't be stressed and can enjoy cooking and baking, laughing and visiting with our kids.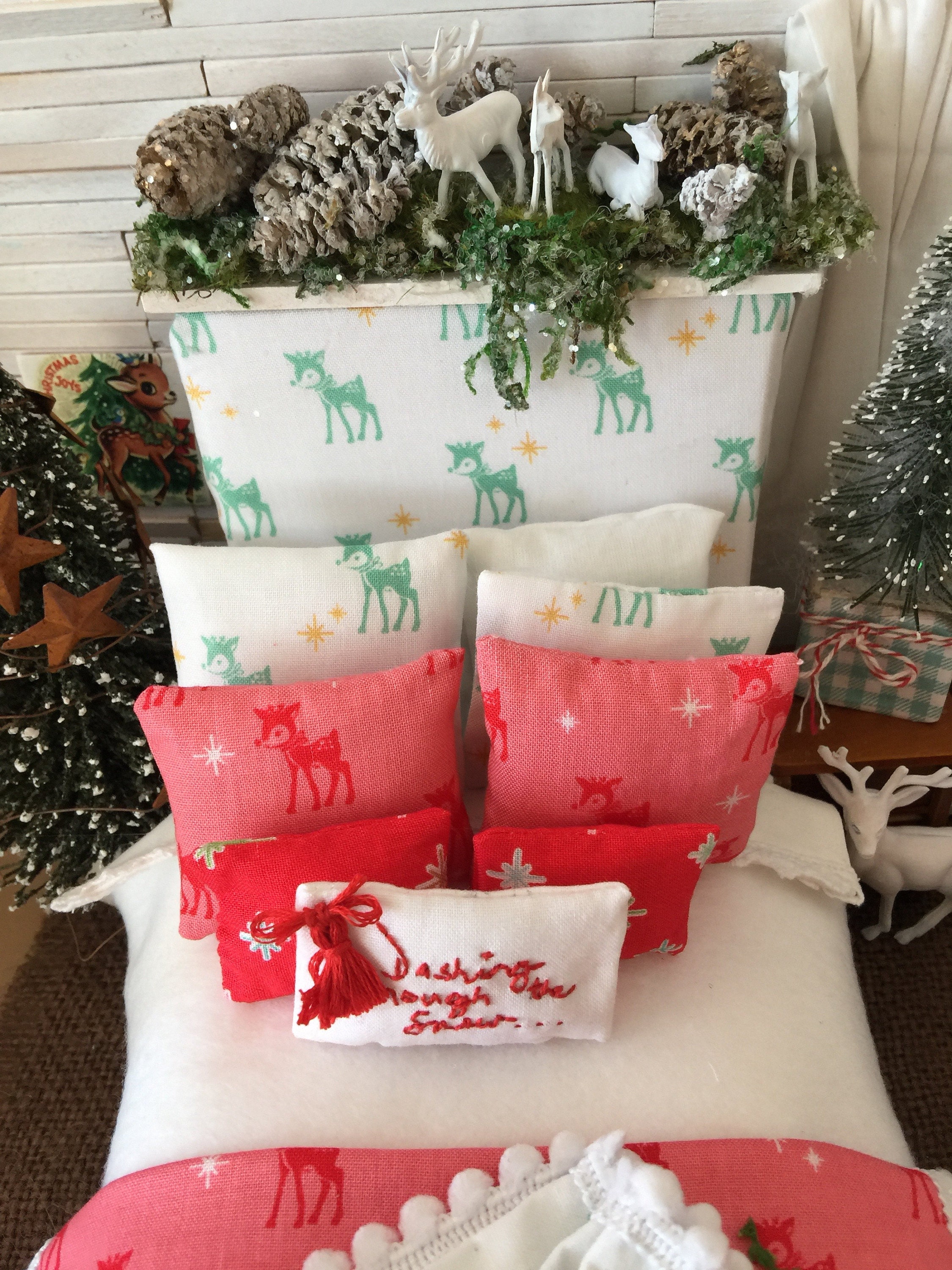 The magazine feature was with American Miniaturist for their Christmas and Holiday issue. I received the digitalized version and kept looking for something and didn't see it, and then realized it was my boo boo. My uh oh.
I gave directions and loads of pictures for making the headboard and Christmas bedding (Lori Holt fabric carried by Riley Blake 
But I left out the traceable pattern for the pillow you see - Dashing through the snow. I am adding it to this blog post. Anyone can save it to their computer if desired, trace and embroider it.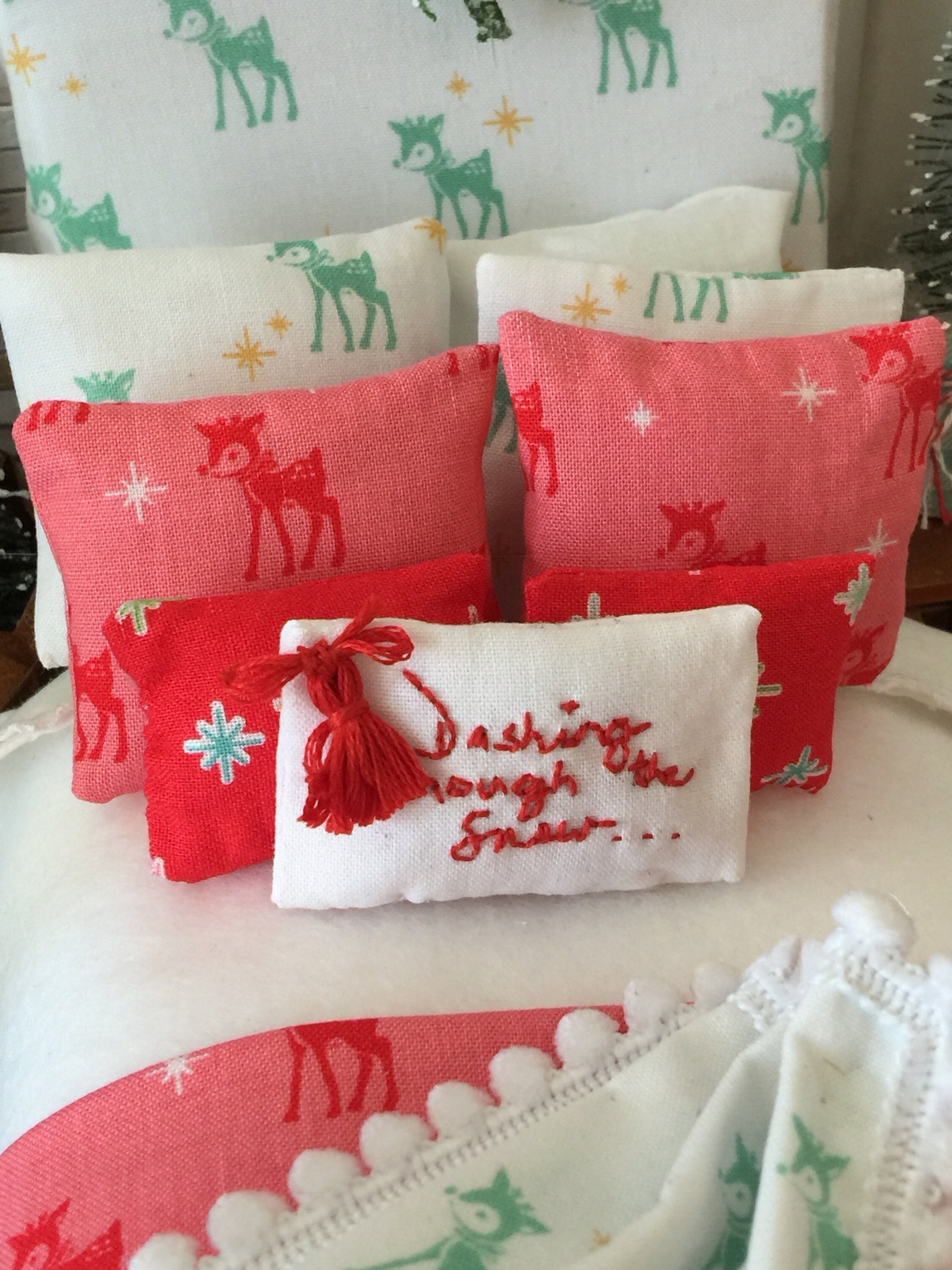 Step by step photos and guidelines for making all the bedding, the special Christmas headboard and the accent pillow with the tassel  found here in my Etsy Shop DASHING THROUGH THE SNOW.
Embroidered Design is in the pattern as well, but found here for anyone seeing the article in American Miniaturist and needing a traceable version.
Thank you everyone and have a wonderful rest of the week!