Hey everyone! Are you getting ready for the Holidays? I'm making lists...checking them twice to make sure I don't forget anything!
These simple shaker cards are fun and so easy to make. I did not have a heat sealing tool and was trying to figure out how to make some shaker cards without one....I do want to get one, but I was impatient and wanted to make some cute Planner Shaker Cards now!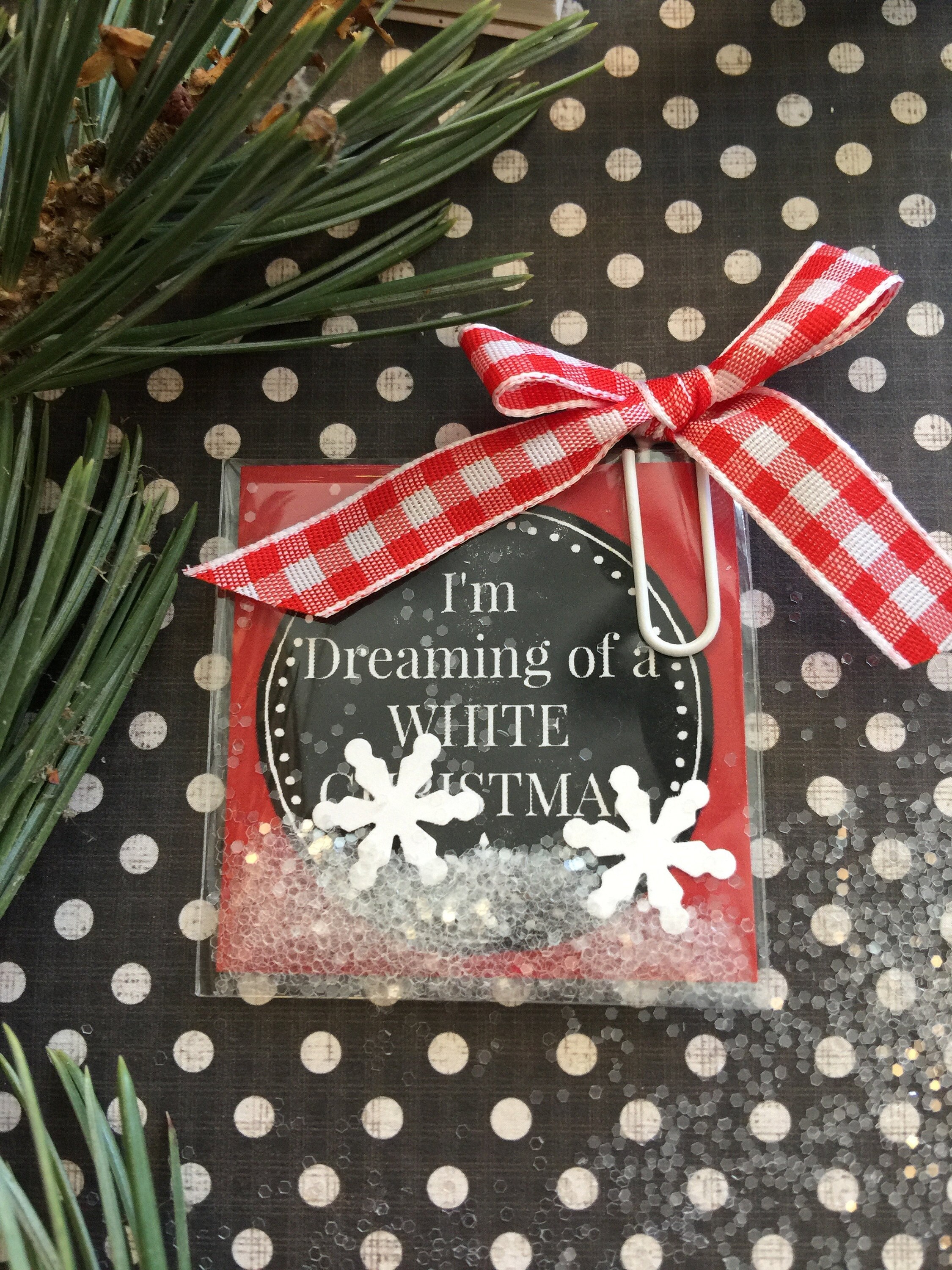 I ordered some little clear plastic bags in bulk. I use them to wrap up my little miniatures when they are going to be mailed out from my Etsy shop. I looked and had a  ta da moment!  I had just created this printable for my planner, and the squares were 2" x 2" when cut out. They perfectly fit in these little bags (bags can be purchased in my Etsy shop 5 for $1.00) found here  Clear Bags 
Even little jewelry bags could be used found at a craft store. The ziploc part of the clear zip like jewelry bag could be folded down in the back and taped closed. This would be an inexpensive option as well.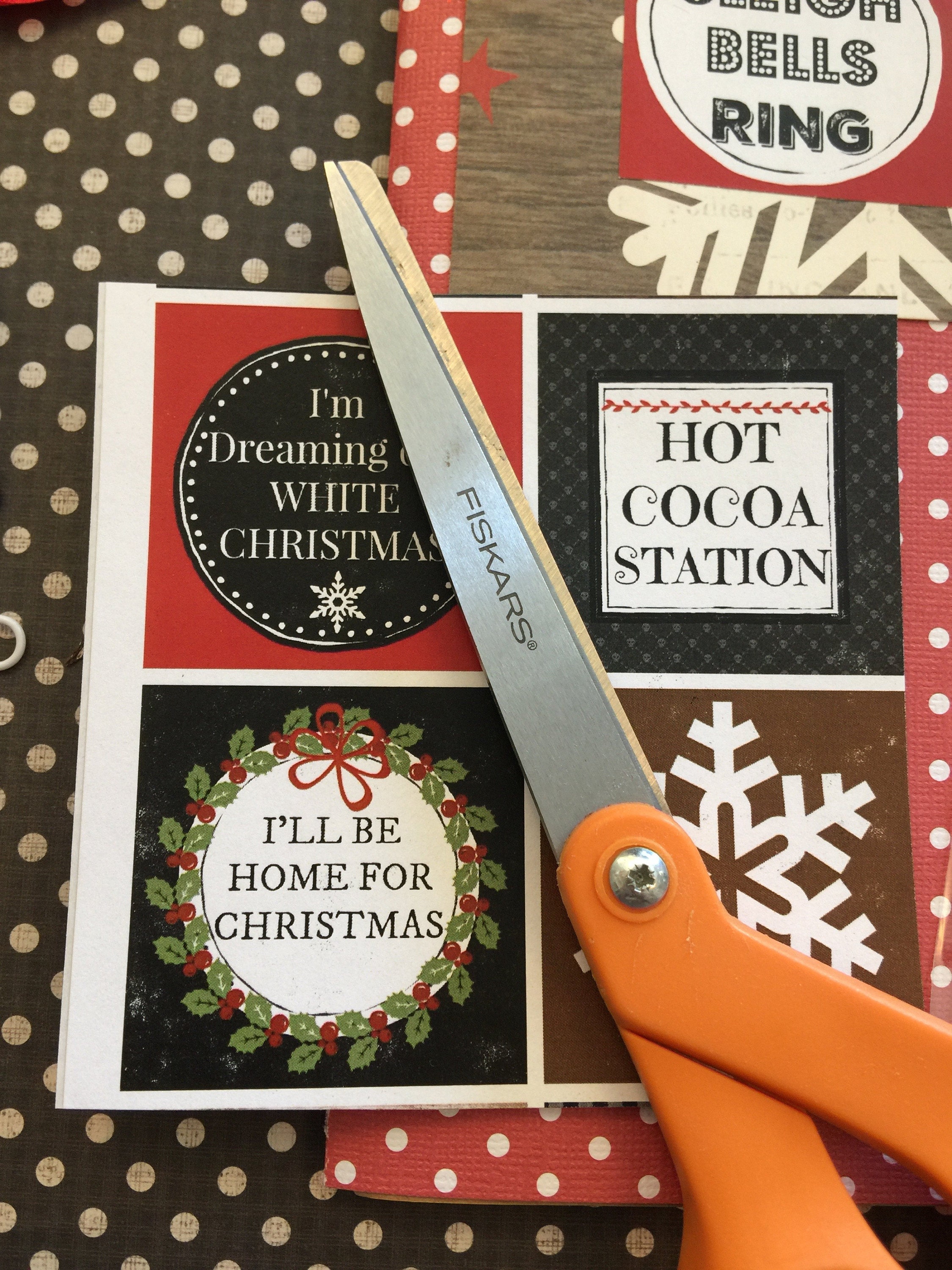 After printing out design or deciding on what design to use(old Christmas cards, vintage ephemera, childrens pictures could be used), measure 2" x 2" and cut out.  I'm dreaming of  a White Christmas and coordinating Rustic Woodland Christmas design is HERE.
Once design is cut, place the front of the design towards the front of the bag. The seal should be on the back of the clear bag and on the wrong side of the design.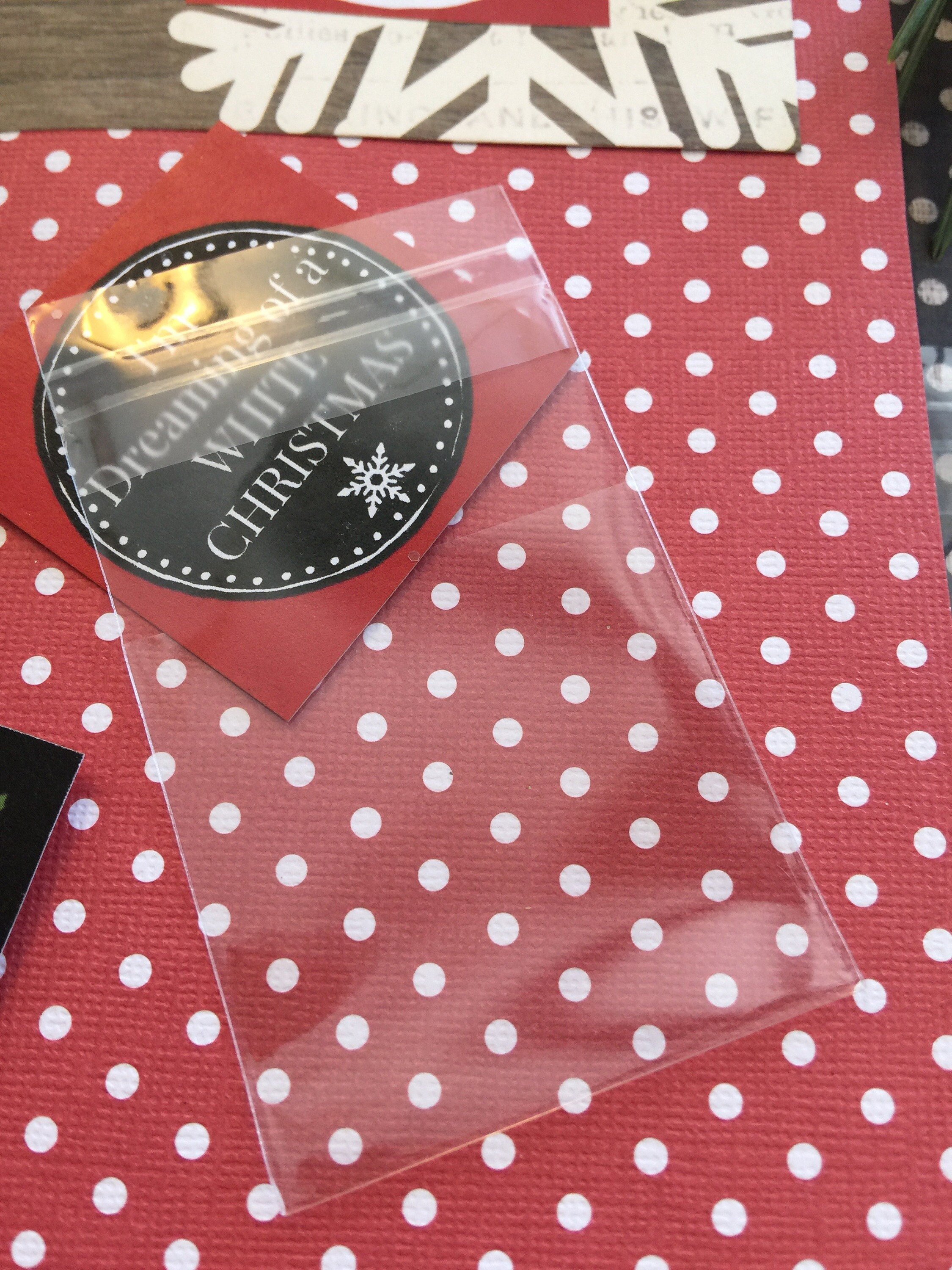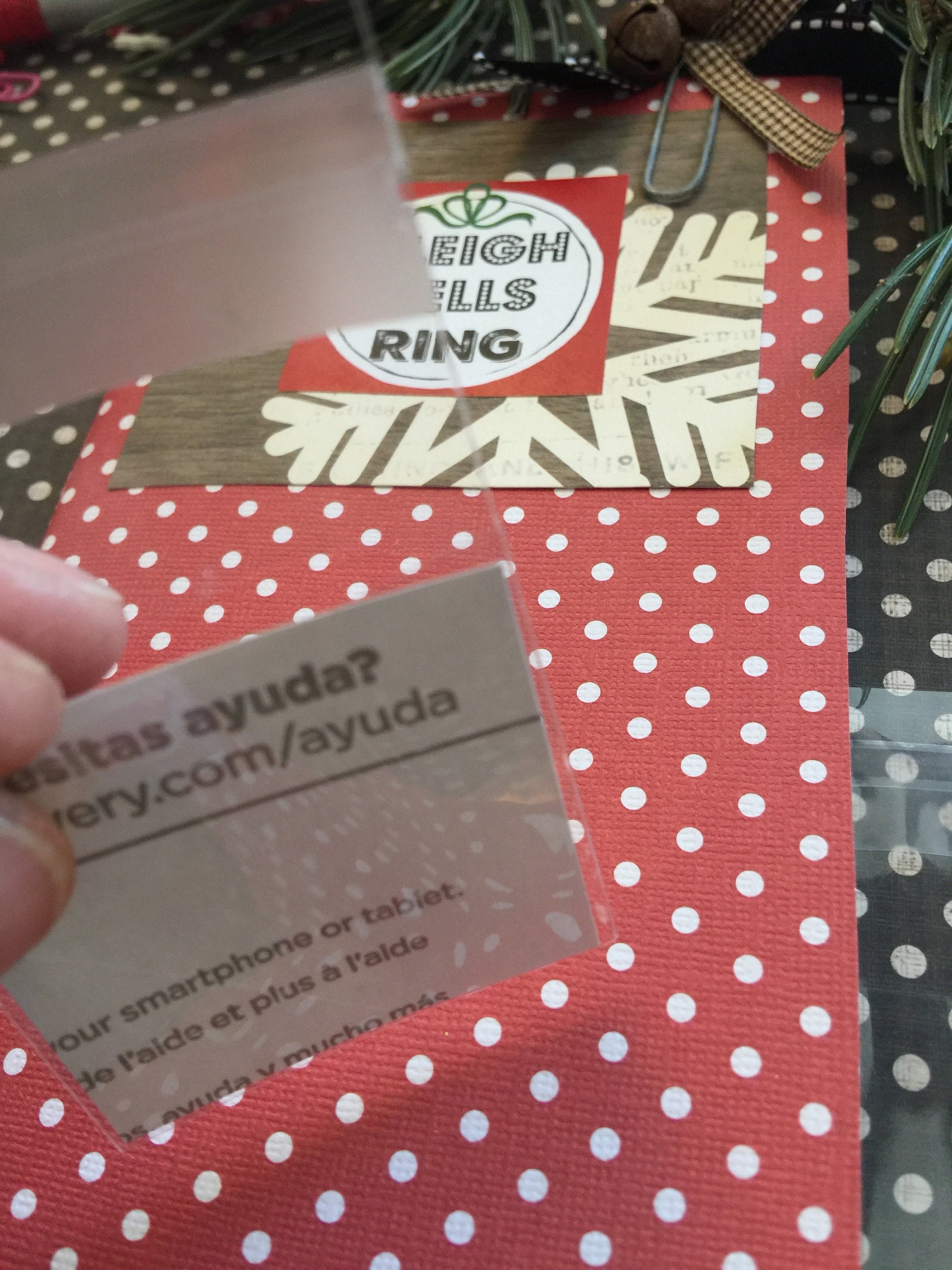 I printed my design out on a full page sticker sheet, that is why there is writing on the back of the design!  Push the square down carefully till it reaches the bottom of the bag.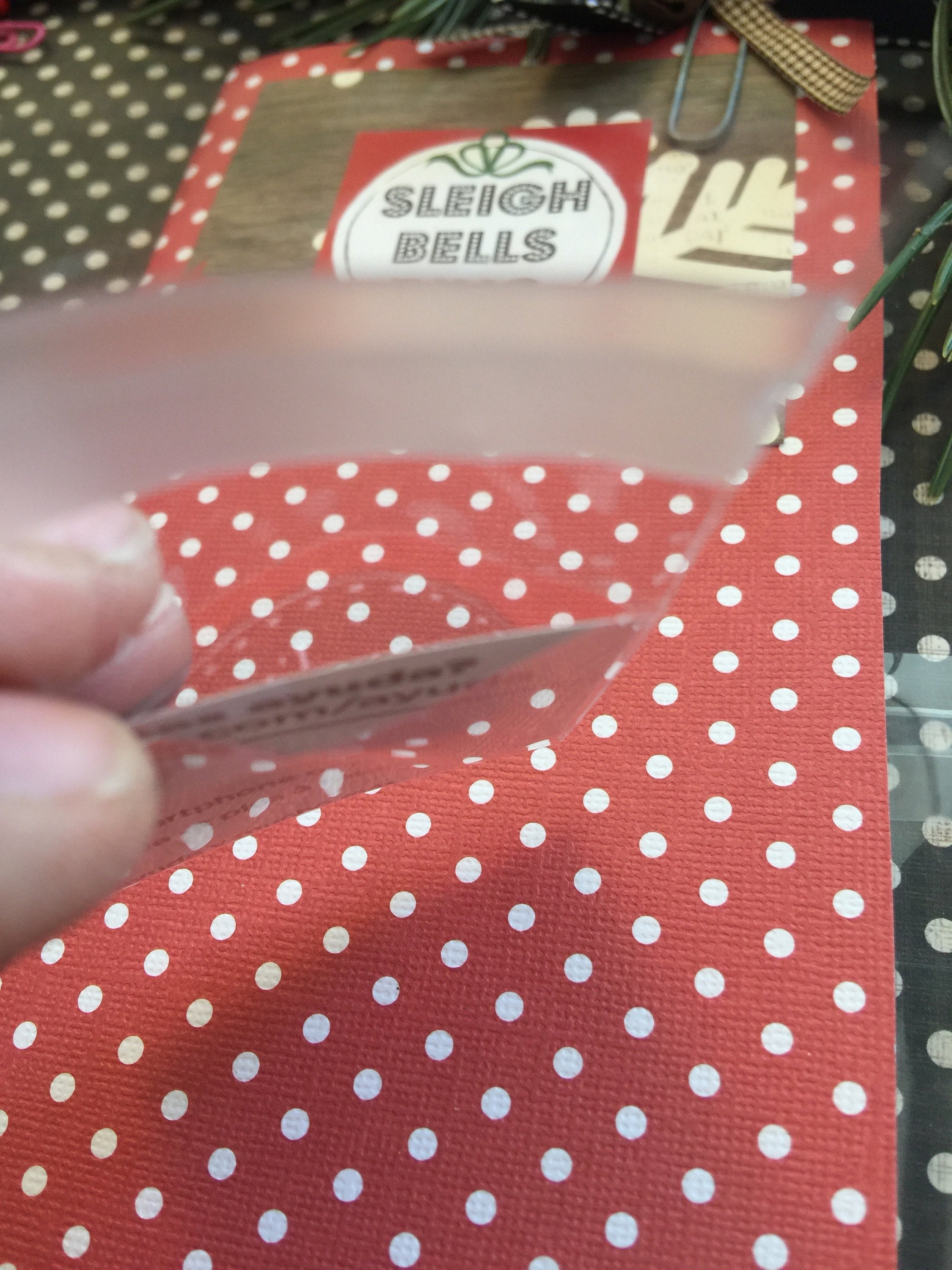 Add a little glitter, sequins or fake snow to the front of the bag inside.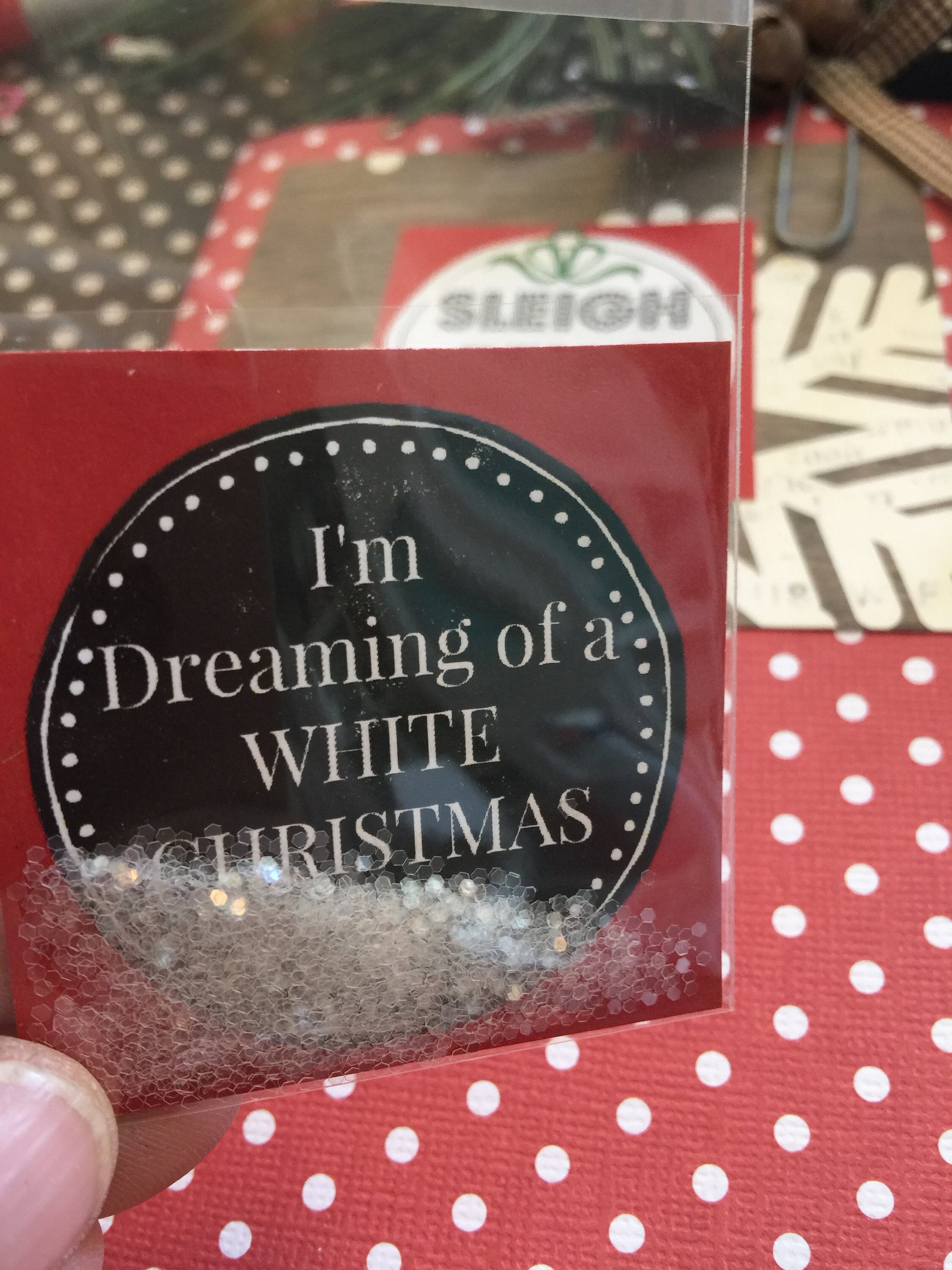 Pull off the seal strip cover.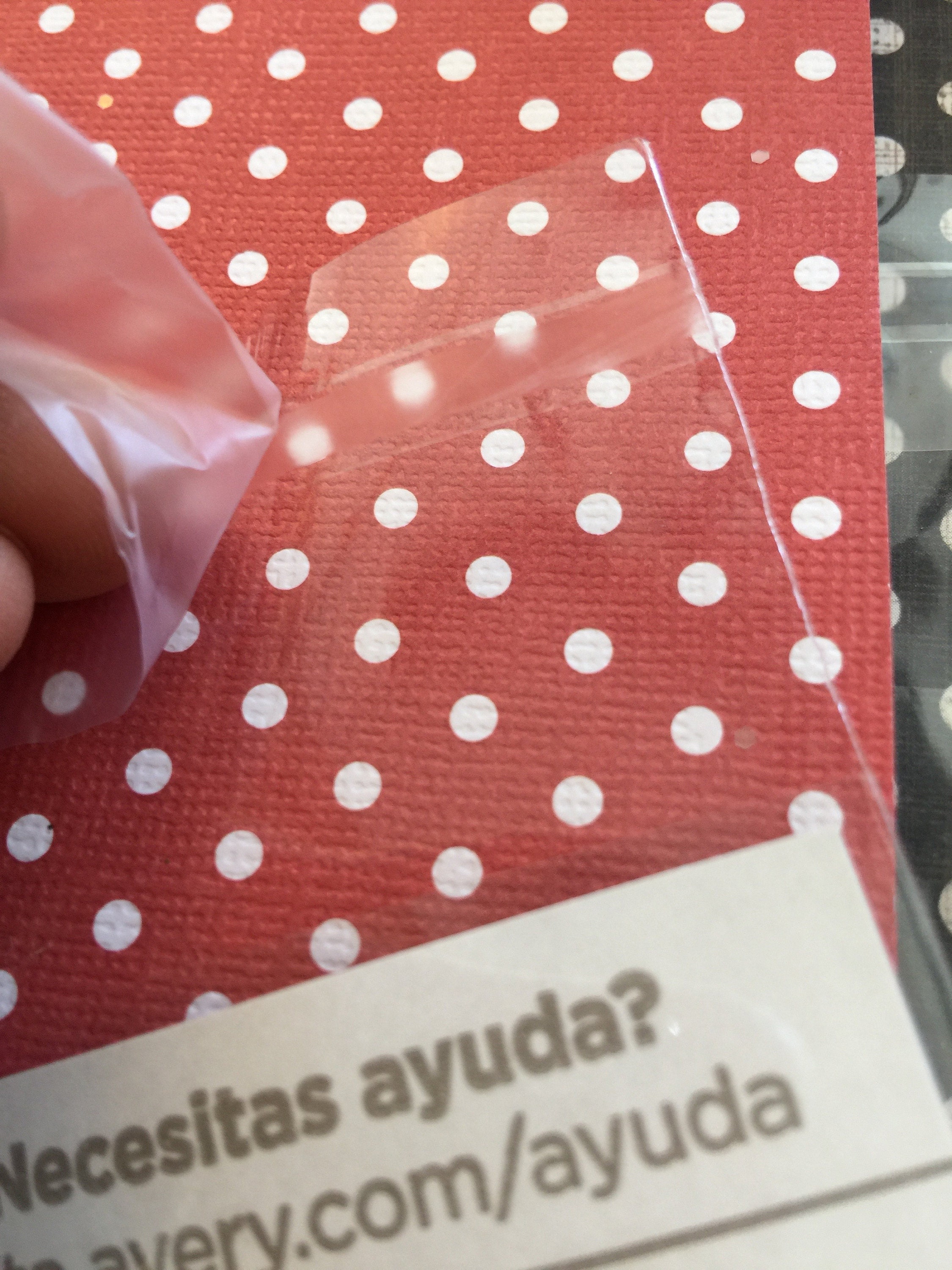 Wait, there is one more thing I did that I thought of a little late! I just happened to have a little paper punch that had snowflakes on it. So I punched out two snowflakes and added those to the envelope....in the front of the design so they would show.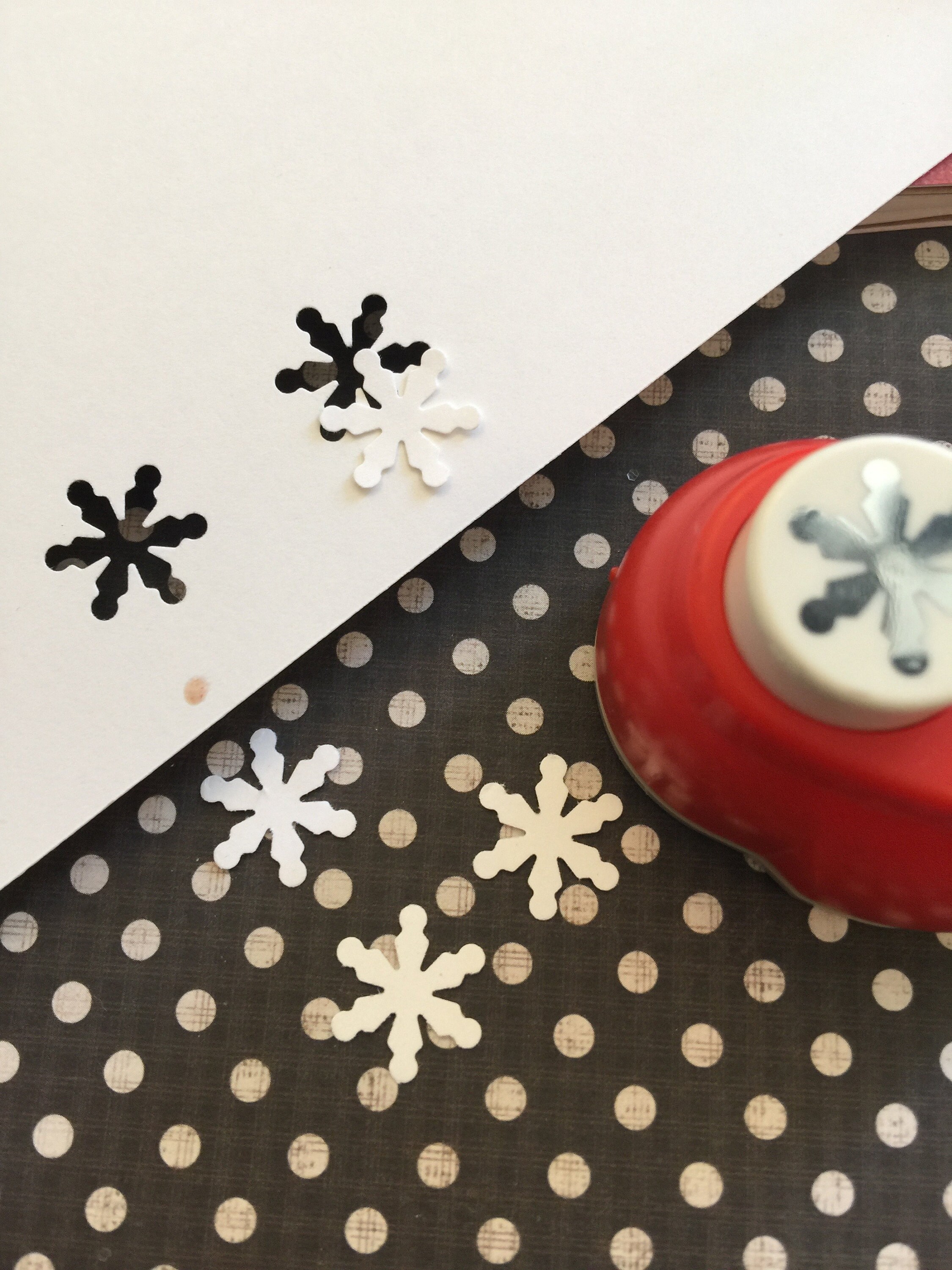 CUTE!!!! I wished I had more punches in other shapes!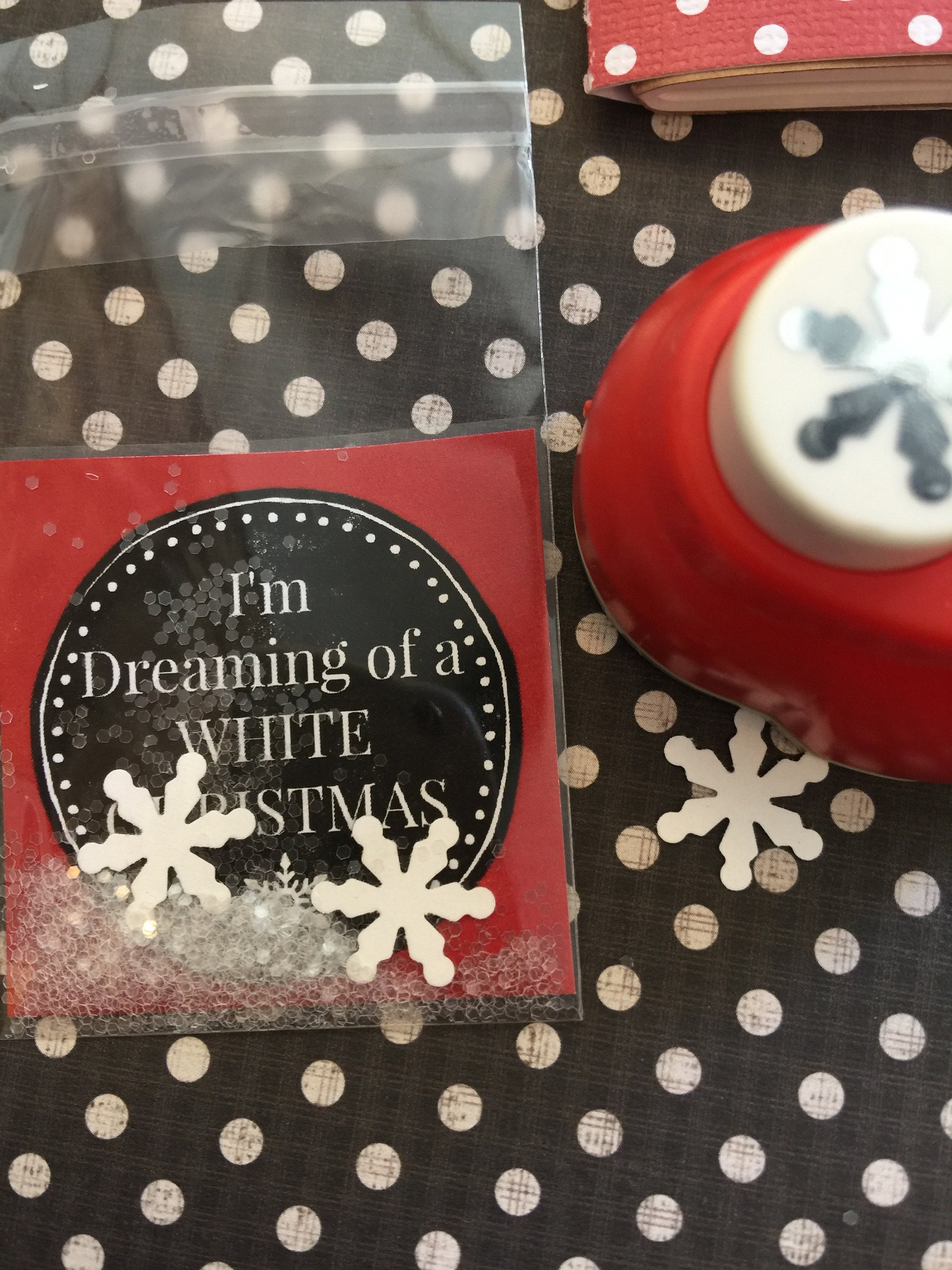 Now it is time to carefully fold down the top of the bag over till it seals in the back. It will ripple if done too fast (ask me how I know, me who is in a rush to do everything!)  so go slow and take your time. (Back of sticker paper) photo credit: me!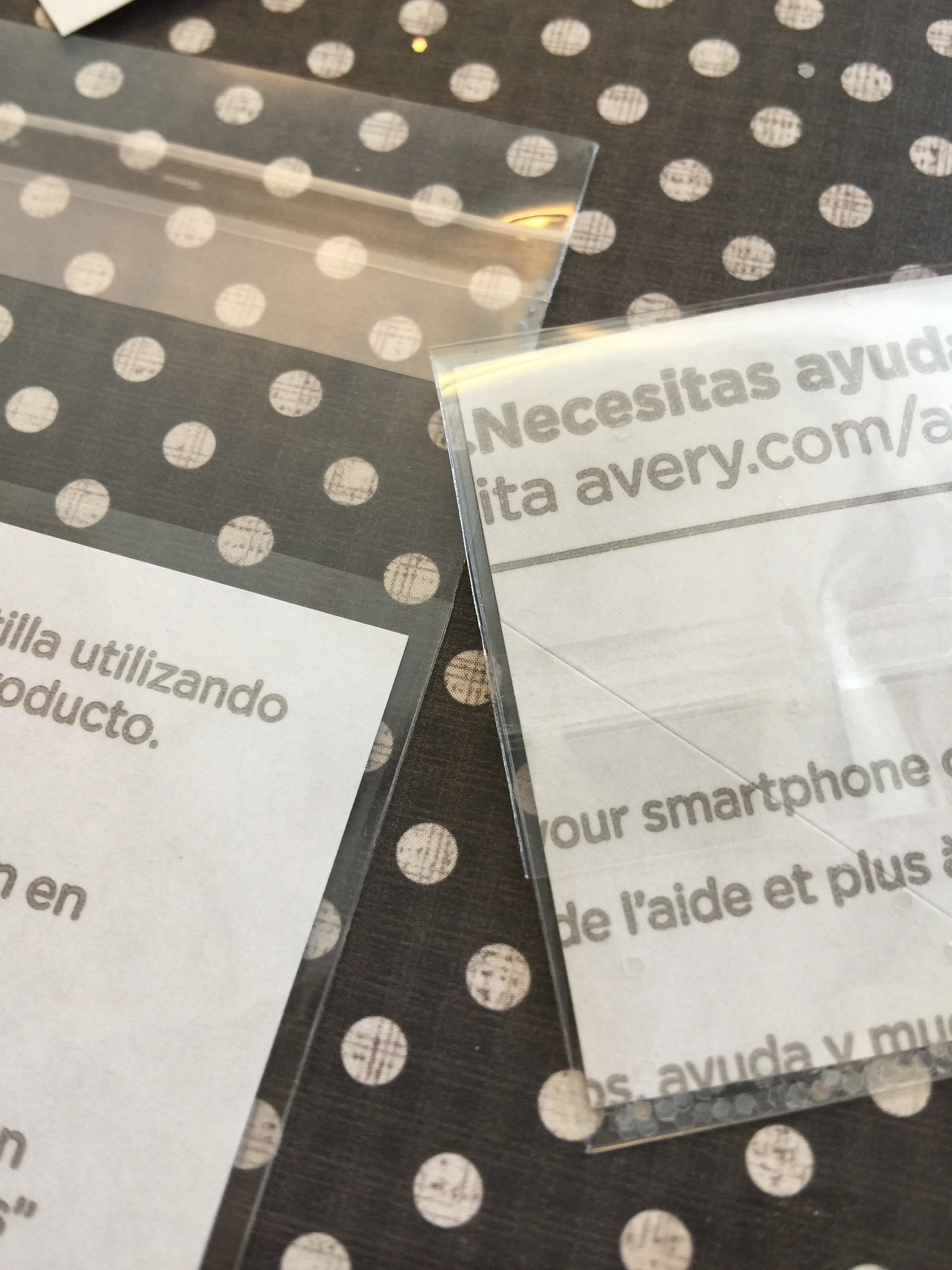 A little additional cuteness was to make a few bows and hot glue them to paper clips. Then add bells, pom poms or buttons to the front.  These are an absolute must for planner decor!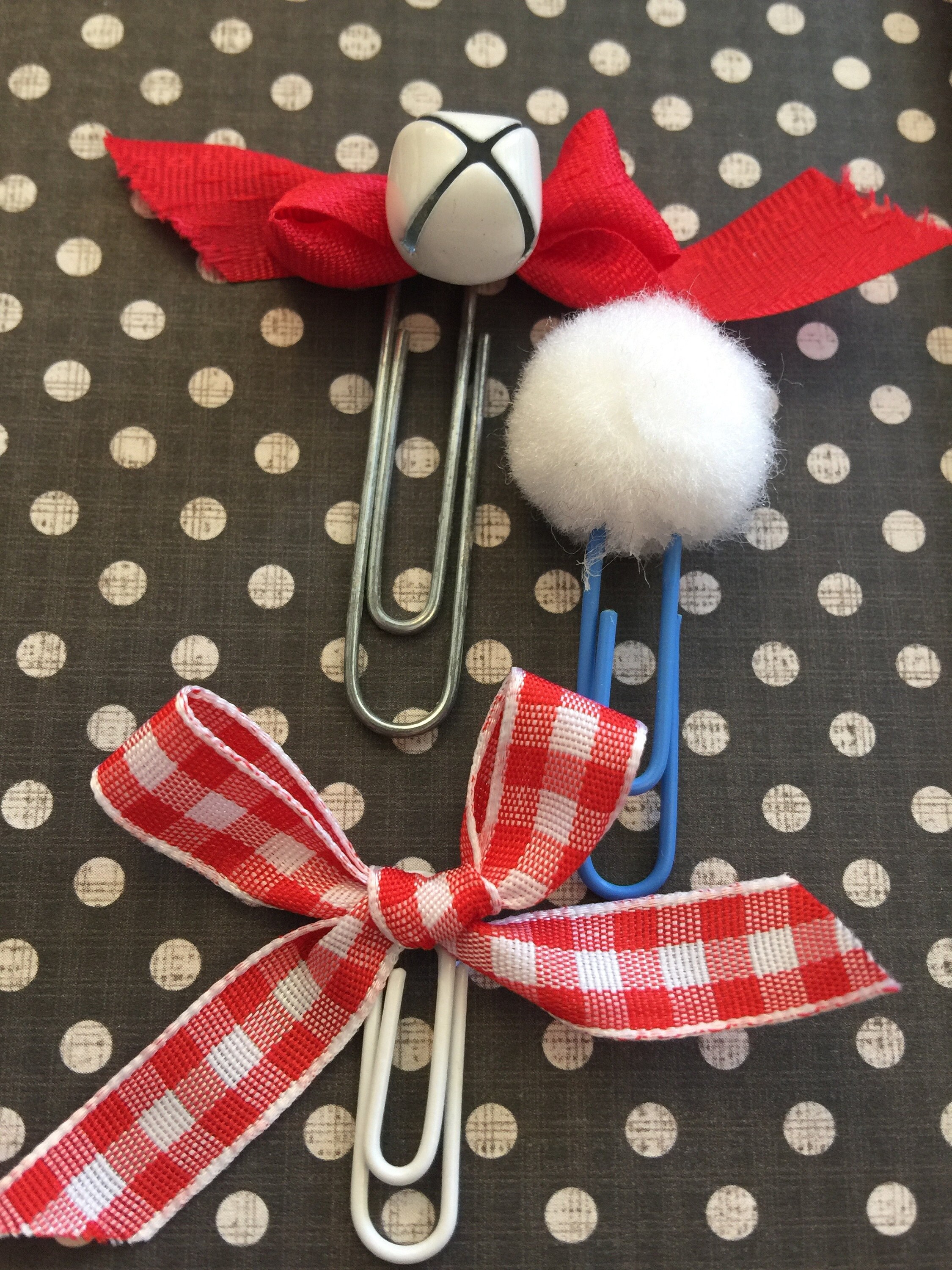 Yep this is what I'm talking about. So cute, I just love how it turned out.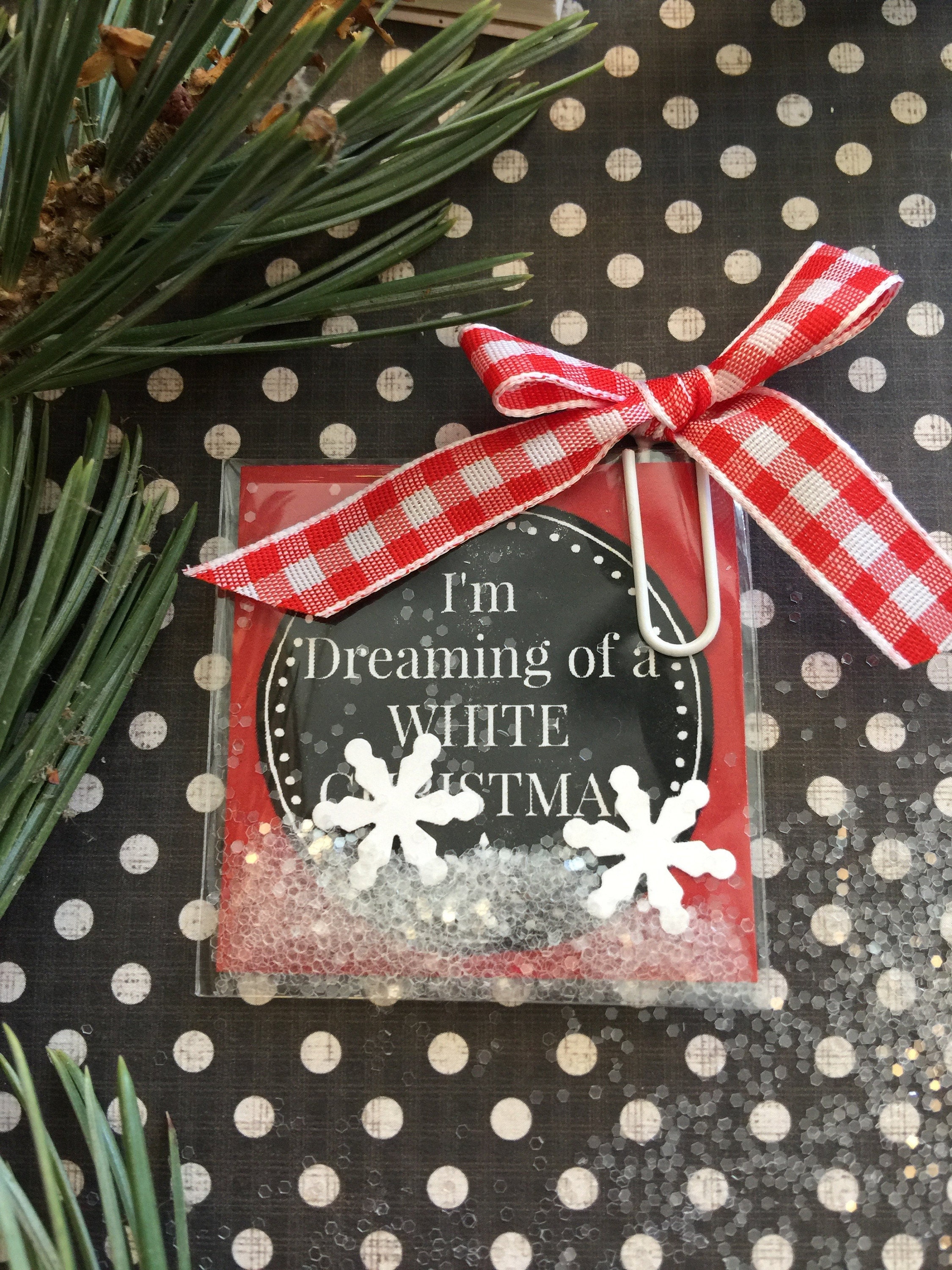 I also made a cute planner clipart page of bakery, gingerbread, cookie themed items (Gingerbread Planner Clipart HERE). I had some cute gingerbread buttons from the fabric store - Hobby Lobby and Joann's carry these.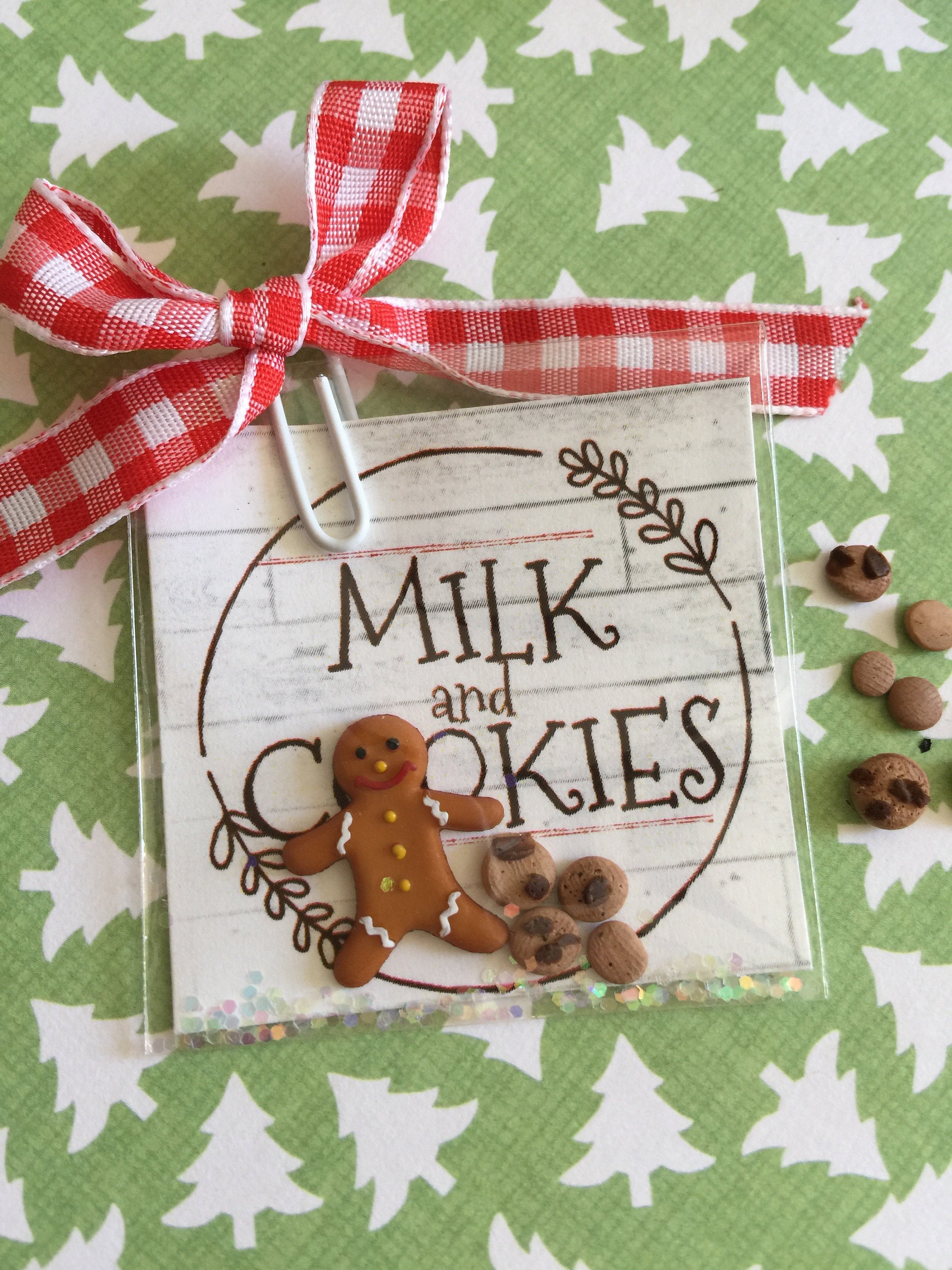 I decided to add them to the shaker card. Because I also make miniatures, I added a few teeny tiny miniature chocolate chip cookies.  Tan polymer clay with little dots of brown polymer clay, baked at 250 for 10 minutes. Roll tiny little balls of tan or beige clay in your hand or on the table, brush with a little brown pastel chalk, or even eye shadow to give a baked look to the edges. Add tiny tiny little round dots of brown clay on top, 3 or 4 and lightly tap them onto the cookie. Carefully place them on a pie tin and bake. Don't leave the kitchen! They cook fast and will burn if left in too long.
Stay tuned for more! I'm going to share next week how to make a miniature hot pad for another Planner Shaker card.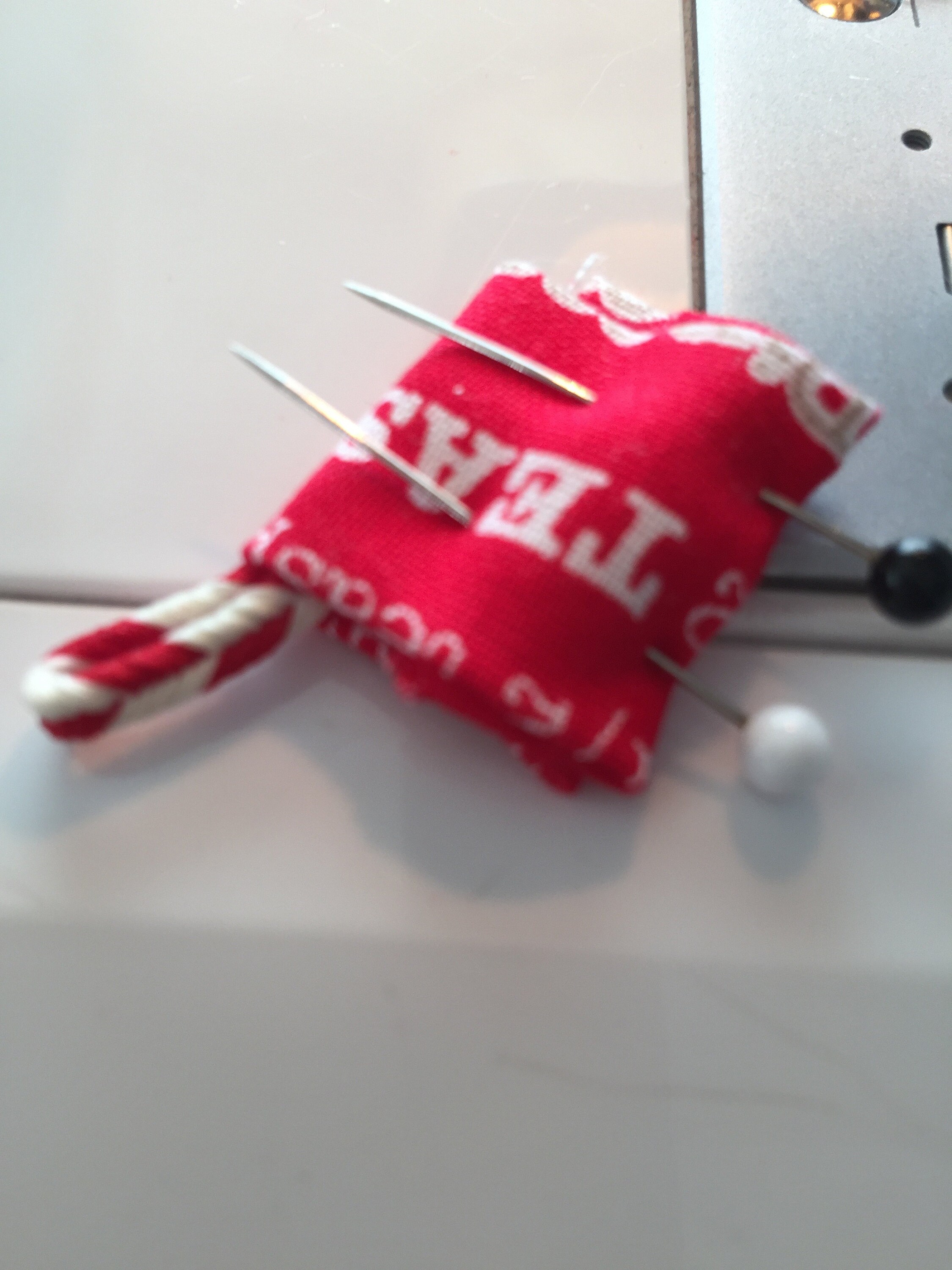 It is so cute! I worked on them yesterday and they are adorable. Lots of Christmas baking, Holiday pies, cookies and cakes....wait till you see all the cutenss!
Storewide sale going on now till the end of the year. Use coupon code NOEL2017 to receive $15.00 off your total purchase order of $50.00 or more!
Blessings,
Debbie