Hey everyone! This is a fun post I have been wanting to do for some time. Years ago I found a little rustic prim Christmas tree and started decorating it with baking items, vintage kitchen appliances that were very little (even before I became a professional miniaturist), little cookbooks, gingerbread dough ornaments. I scoured antique and thrift stores for little items that would be perfect.
Over time I have found vintage advertisements, recipe cards, and so much more! I want to share this with you in hopes of giving you ideas but also creating an enjoyment factor that comes with finding little treasures not limited to Gingerbread decor.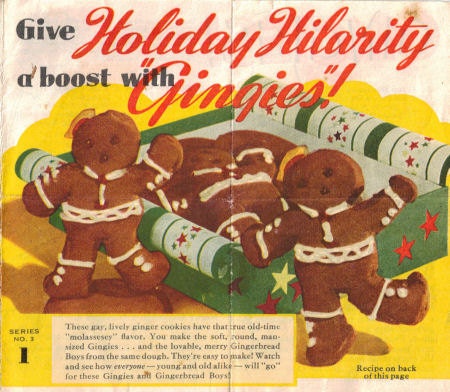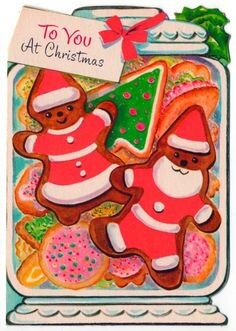 Decorating my small kitchen tree led me in to finding miniature kitchen appliances, hot pads, little cookbooks, and gingerbread cookies that were fake but looked real.  The fun thing is that you may already have a lot of baking supplies that could be used for Gingerbread baking decor. Tie red plaid ribbon to a whisk, wooden spoon, cookie cutters, recipe card and hang on  a tree. 
The colors red, white, turquoise, pink and brown are common for using in this color scheme of decorating.
Fabric below is by Lori Holt and carried by Riley Blake Designs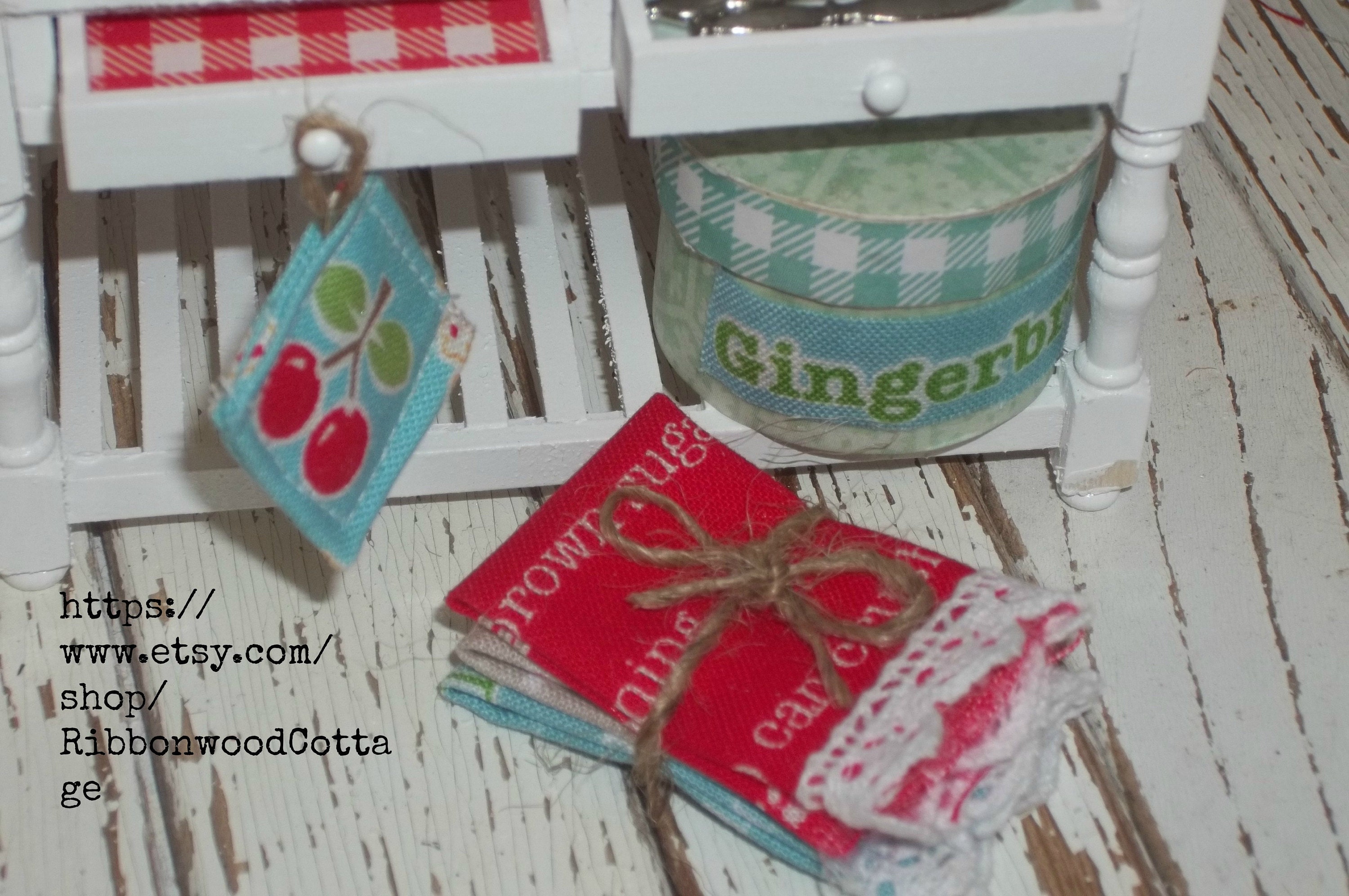 When I first began making a few little miniatures I had several requests from customers and a magazine to create a baking prep table. I didn't know how to make polymer clay foods yet that are so popular in miniature communities, but because of my little Christmas kitchen tree I had plenty of ideas!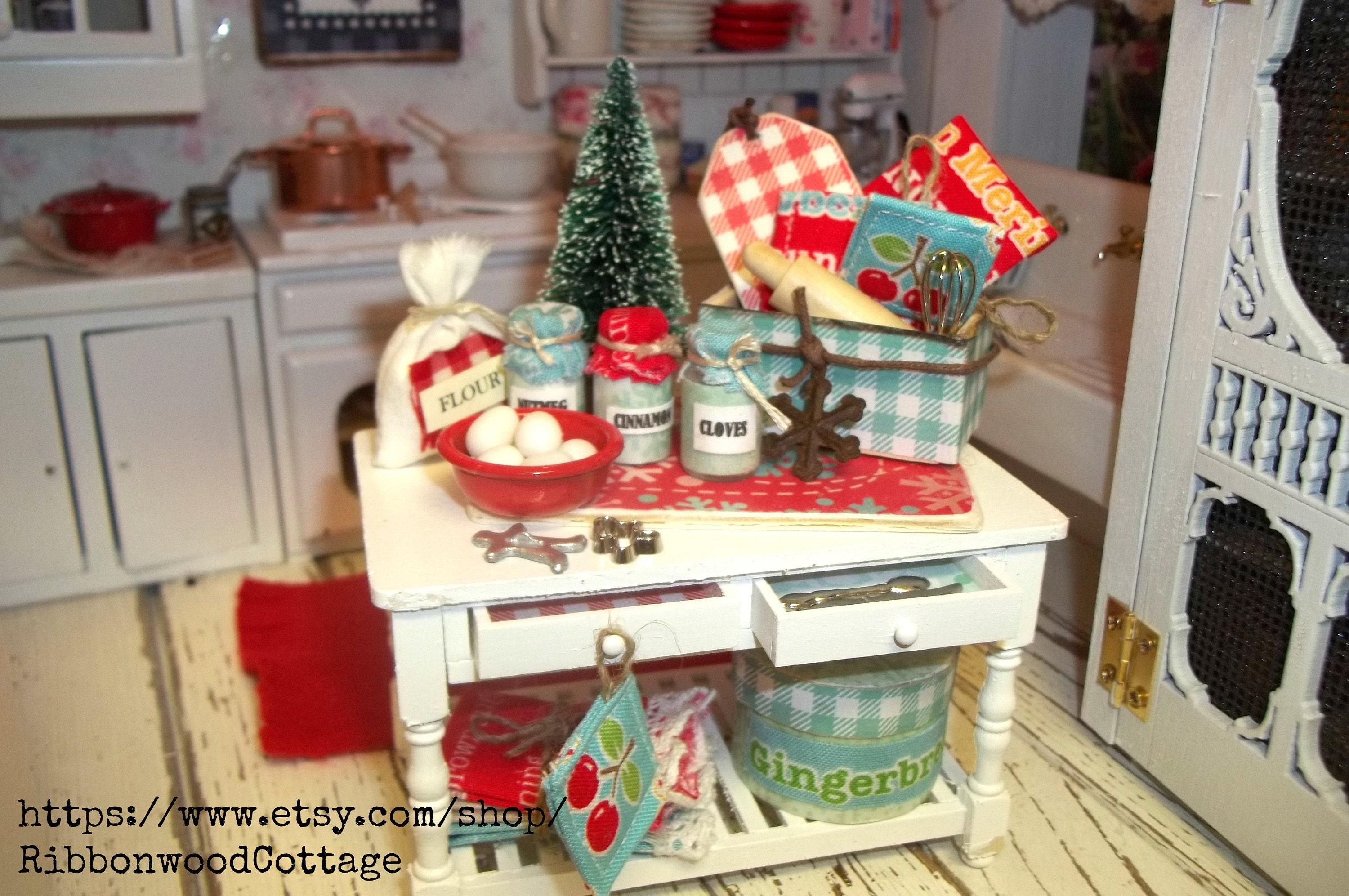 This (picture above)  was one of my first custom orders with a Christmas baking theme, without any type of polymer clay foods.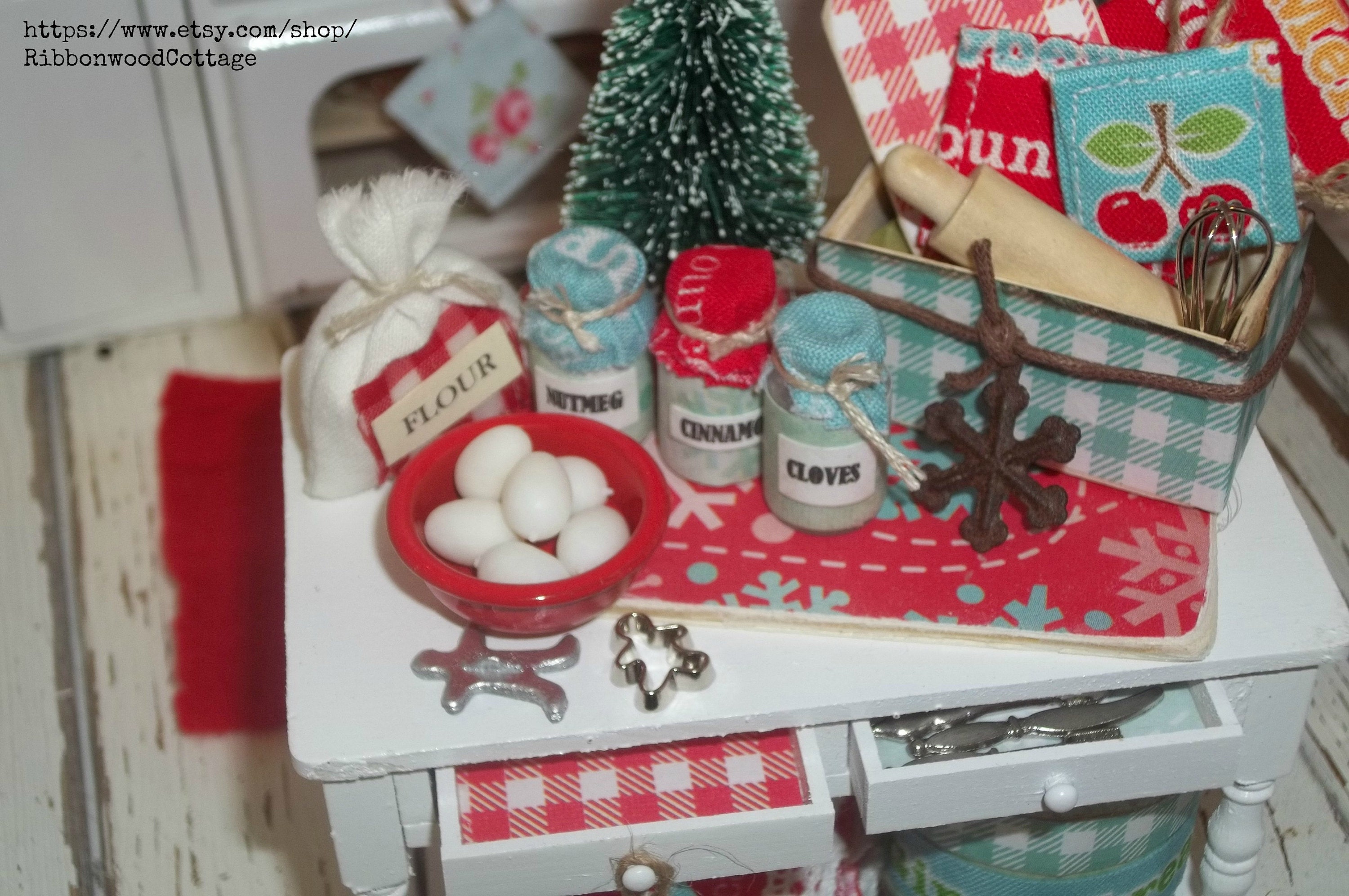 This Gingerbread baking table below is one of my first attempts at decorating in miniature, using polymer clay. This was also a custom order. It was so much fun I hated to let go of it once it was completed. I watched countless Youtube videos on making polymer clay foods. Especially cookies, little pies, and cakes.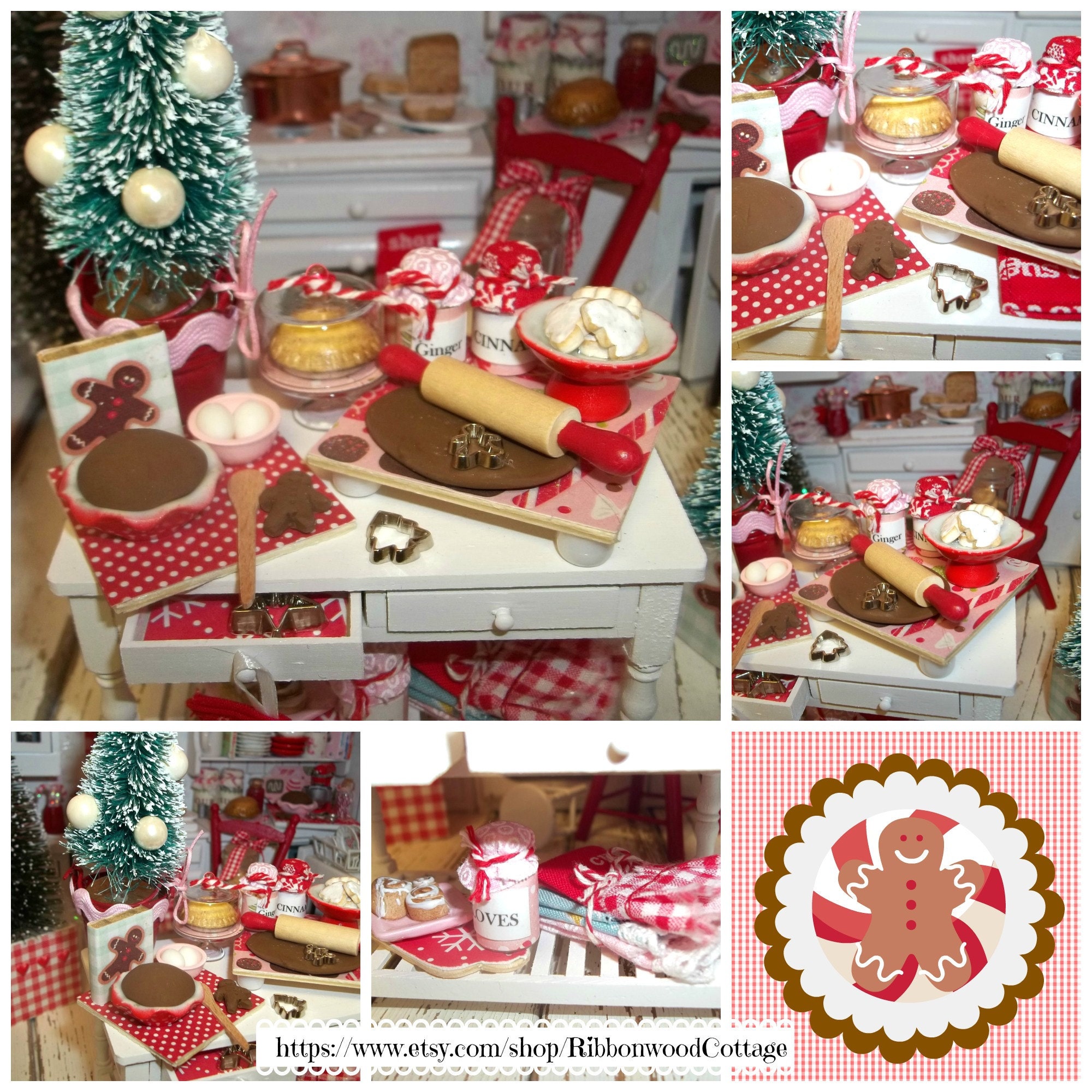 Over the years I began making graphics to decorate with and use as gifts for friends and family. My grandfather was a printer and I grew up loving words combined with images. 
Below is a free printable recipe card for you to print out. I printed these out onto white card stock and then gave several tied in a bow with red checked ribbon. I also made cookies, put them in glass canning jars. Punched a small hole in the corner and tied this around the neck of the jar with red checked ribbon.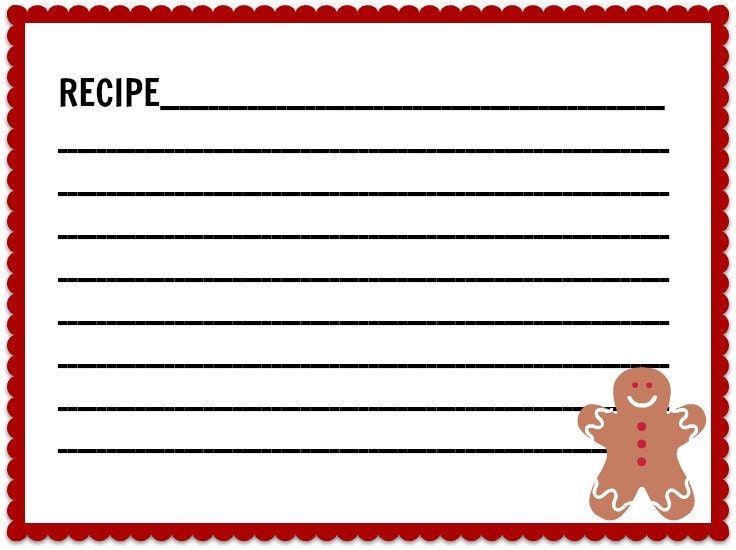 Below is a fun old recipe card for printing out. I punched a small hole in the corner, tied Christmas inspired ribbon through the hole and tied it onto a Christmas tree as an ornament.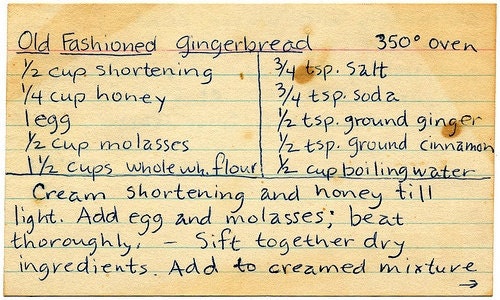 Tiny cookie cutters can be purchased off of Ebay or found at Hobby Lobby and used to cut out polymer clay. Roll out the clay just like you would roll out cookie dough and then cut with a small cutter. 
Clay must then be baked at a low temperature for 10-15 minutes. Read the manufacturers directions on the clay package. Once hard it can be used on a miniature display table, or in a diorama decorated for the Holidays.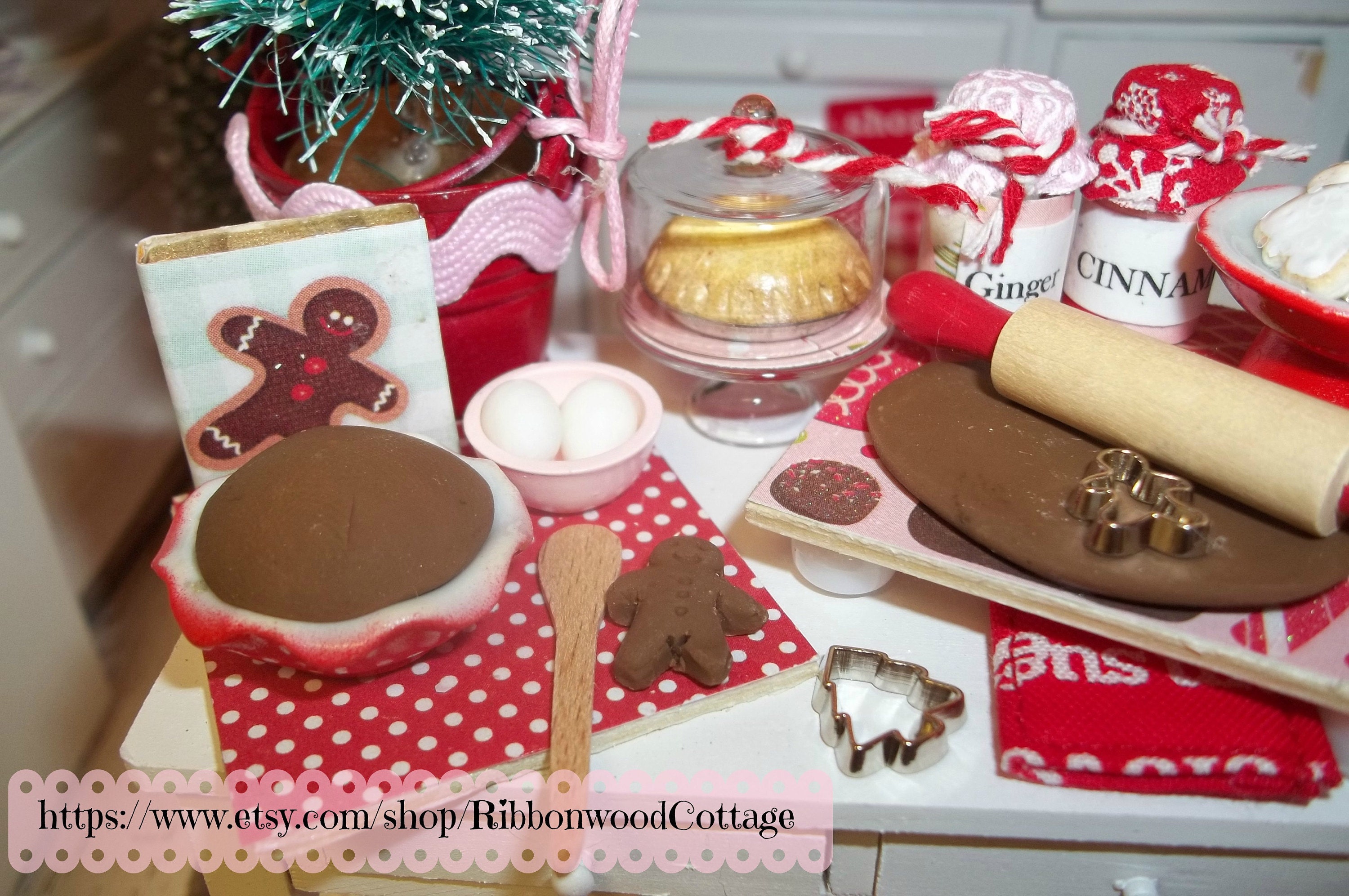 I have often over the years cut bigger sized cookies out of the clay, baked them, iced them (1/2 white paint mixed with 1/2 glue). Once they dry they can be placed as decorations in glass jars and apothecary jars. Cute decorations if doing a baking or cookie theme for Christmas.
I LOVE LITTLE Gingerbread Cookie Dolls! I think they are so cute so I use them quite a bit in my Christmas decorating with a Childrens Toy Metal stove and baked goods.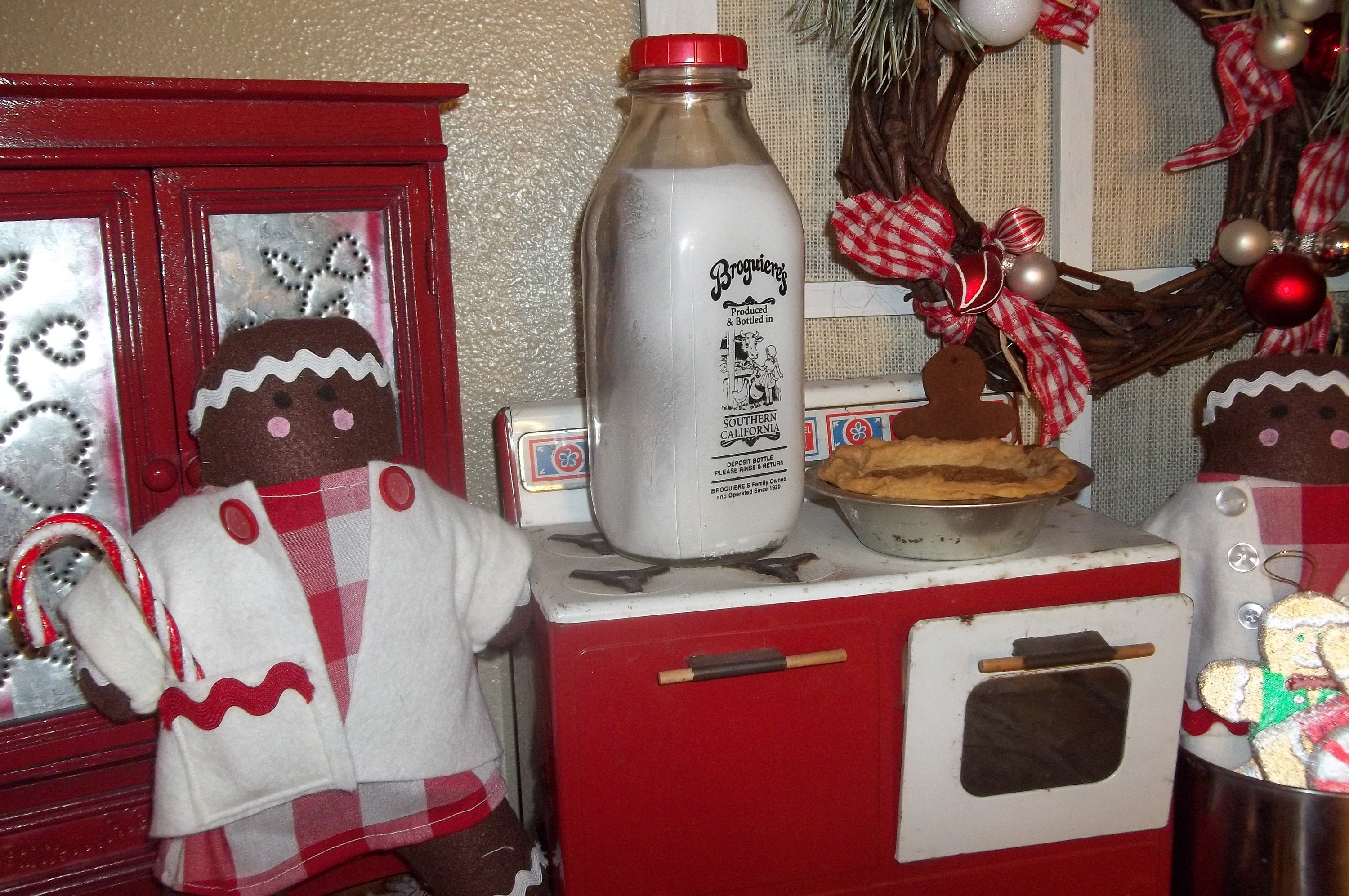 Simple Gingerbread Wool Felt Doll Pattern Here @ GINGERBREAD DOLL AND OUTFIT PATTERN  
Very very simple doll pattern, little dress, kitchen towel and recipe card printable that will fit in her pocket. Step by step directions with plenty of photos so that even a beginner could sew this sweet little doll.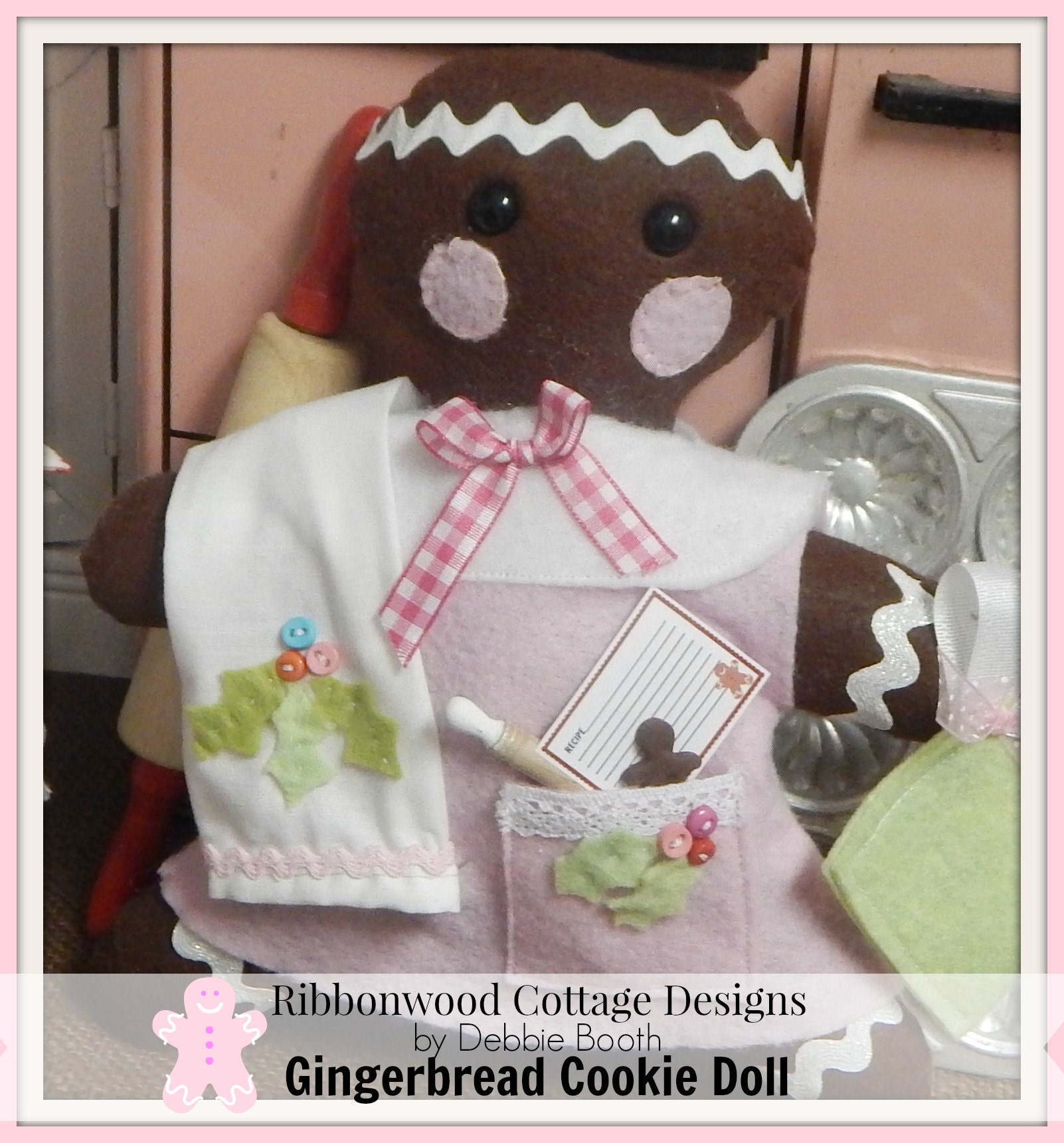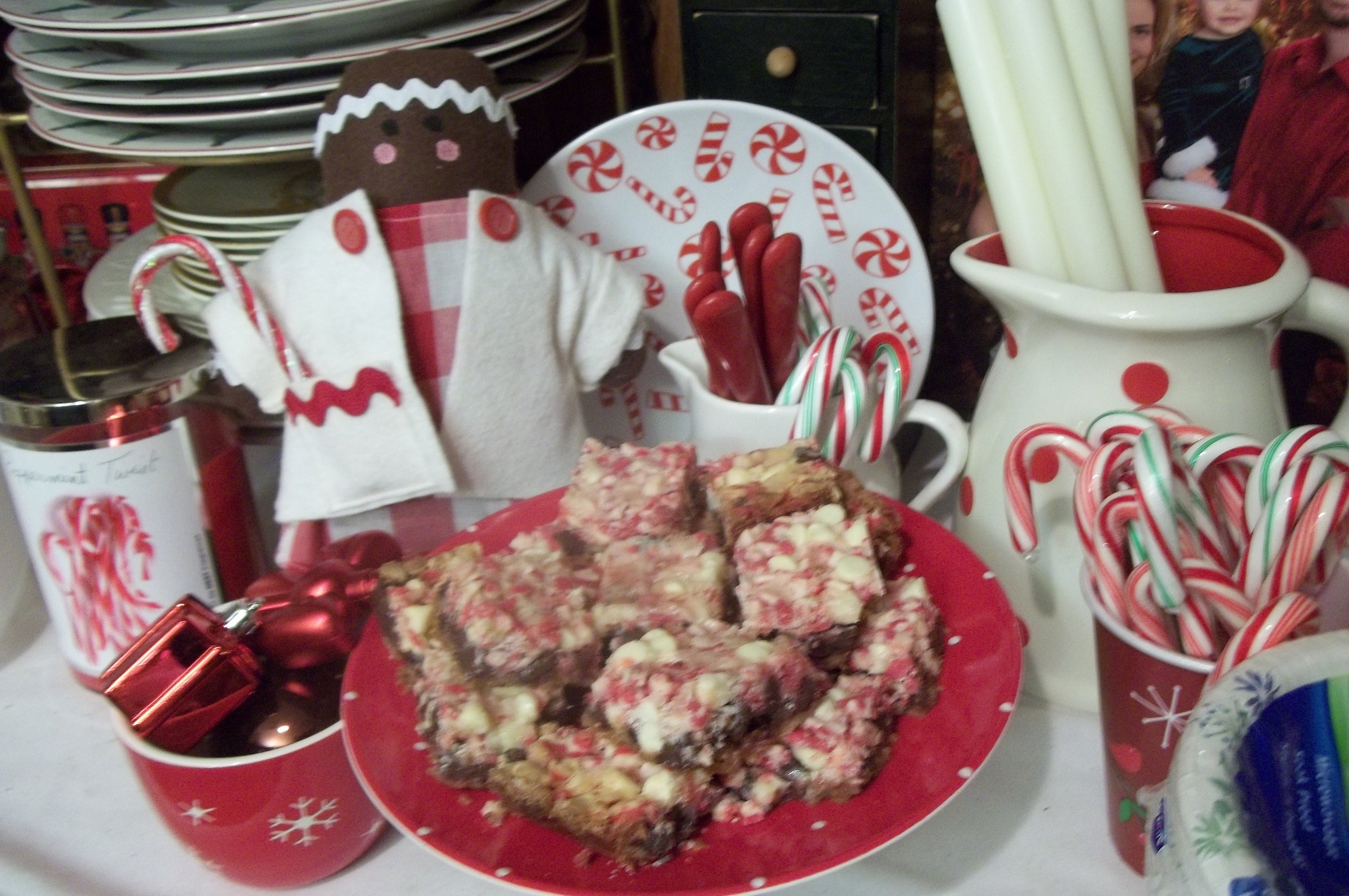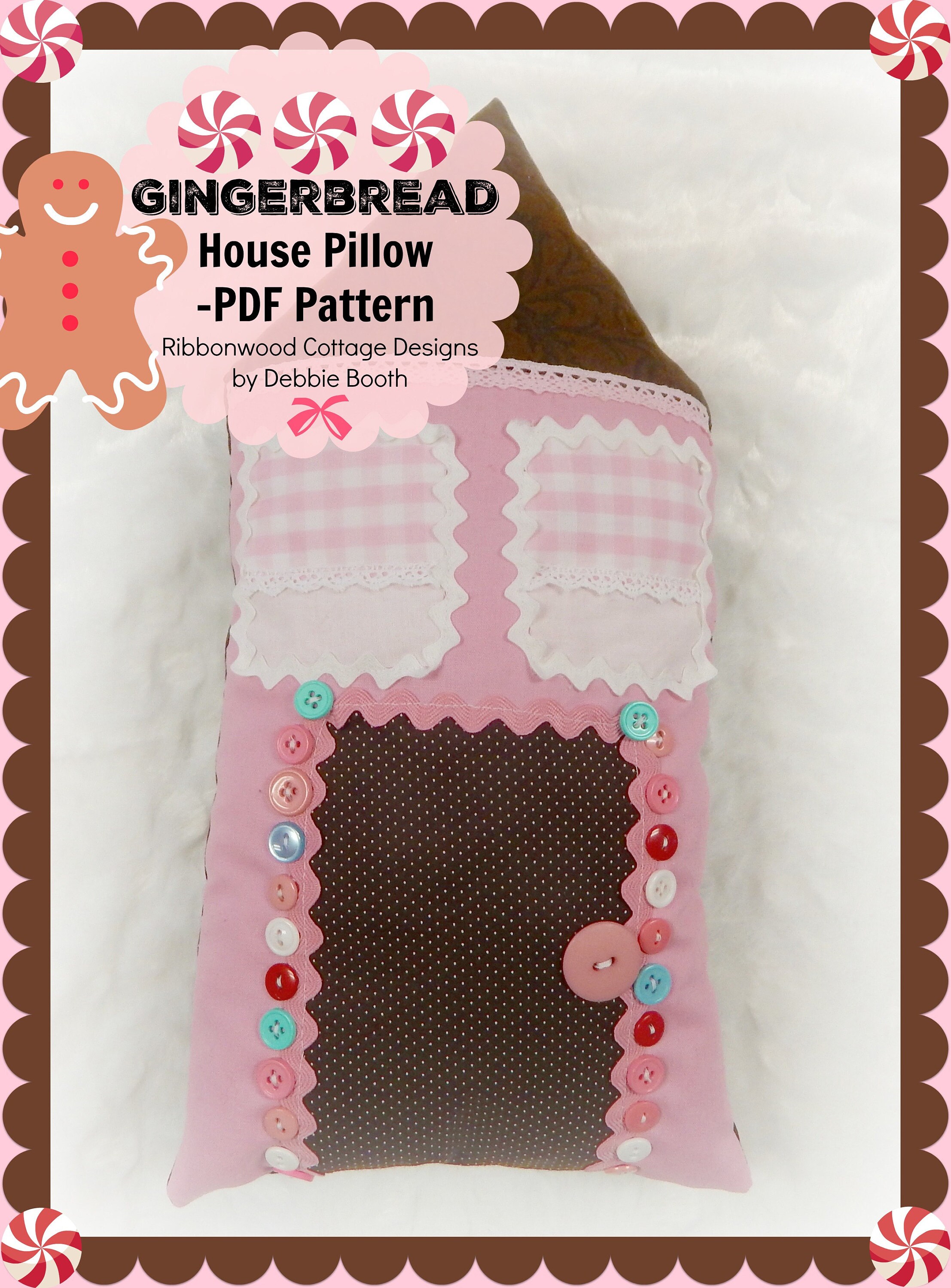 GINGERBREAD HOUSE PILLOW PATTERN
Vintage Gingerbread House Birthday card.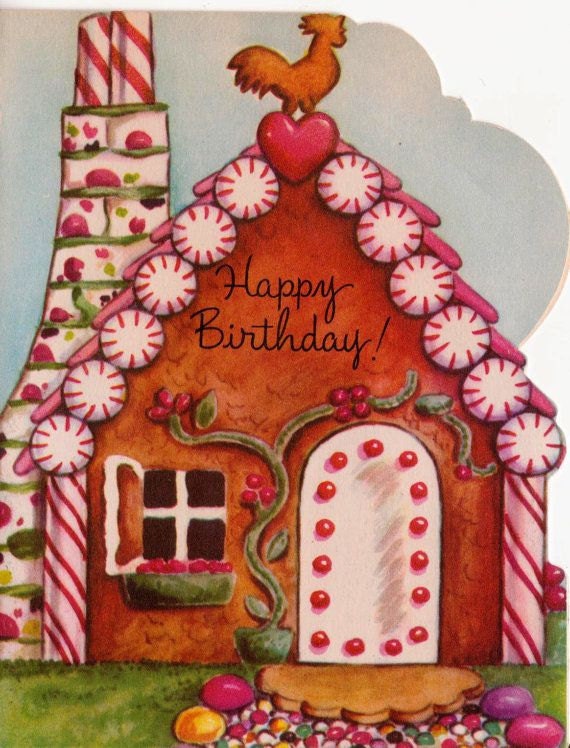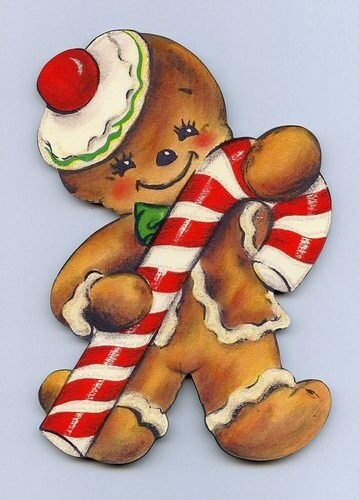 Enjoy!
Debbie Booth