Merry Christmas to everyone! I hope you are having a lovely week. On the countdown, like most people, I am finding I am letting go of things I would have liked to have done. But a little emergency with my son (Gallbladder attacks and eventually surgery to remove it) came at us full throttle.
Because I try to intentionally put our family first, I had to just let go of some projects and things I was going to do. They can wait till next year!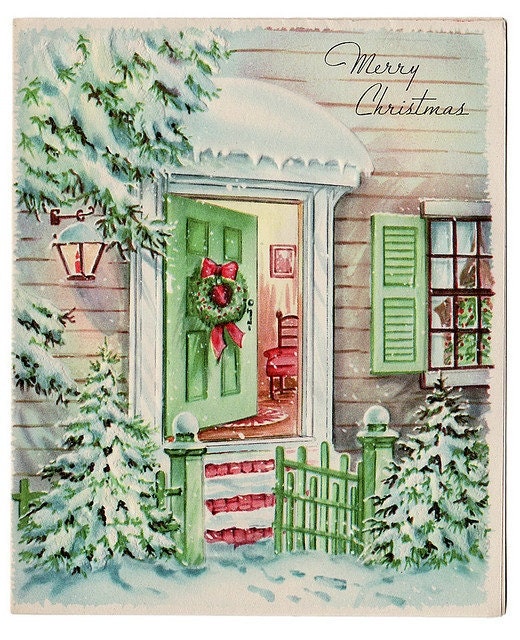 Because we live in an older Farmhouse, I try to decorate with that well loved approach!  
 I love old shutters, old windows and doors and use them year round for decorating.   At Christmas time I add wreaths, banners and buntings.
Because I have a little problem hoarding quilts, making quilts, and using quilts from my grandmother - they were passed down to me....I usually use them in making beds or decorating wtih them.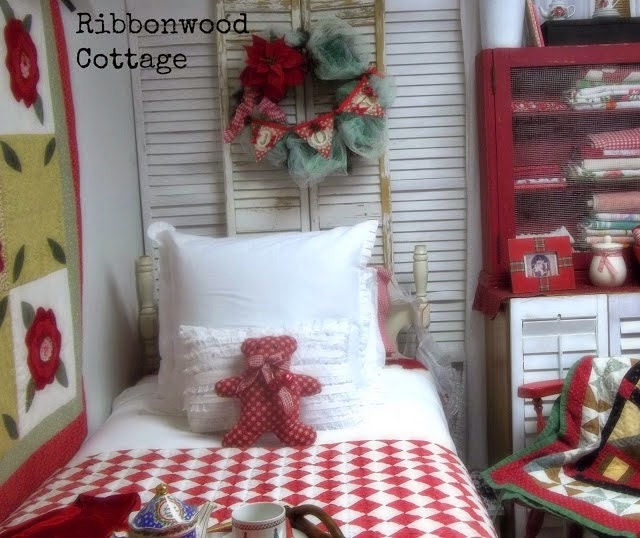 Below are some smaller quilts I've made that I fold and stack in a Child's cupboard.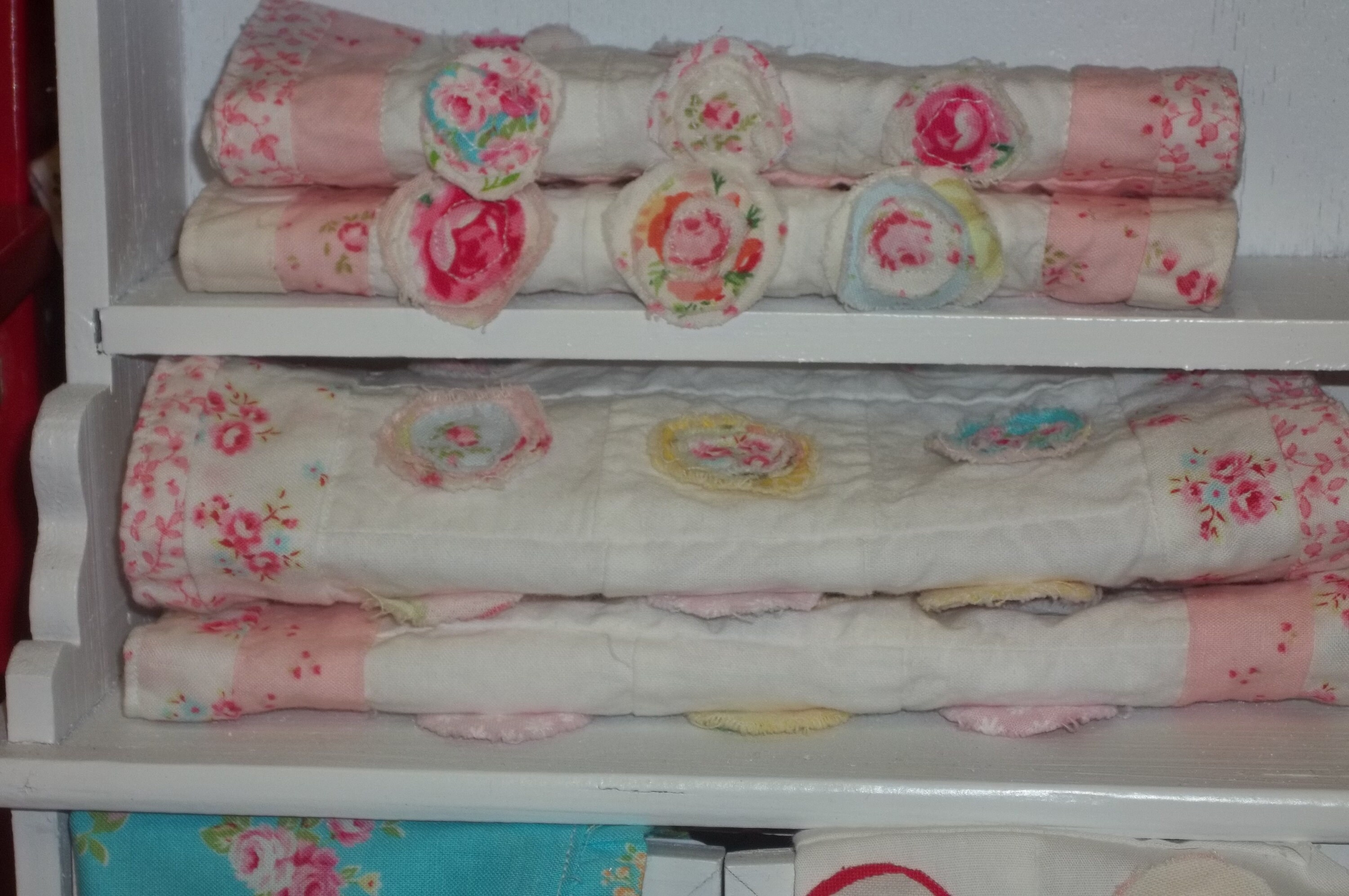 Our bed is p retty simple, dressed in all white I add colorful pillows for Christmas, or here I added a sign.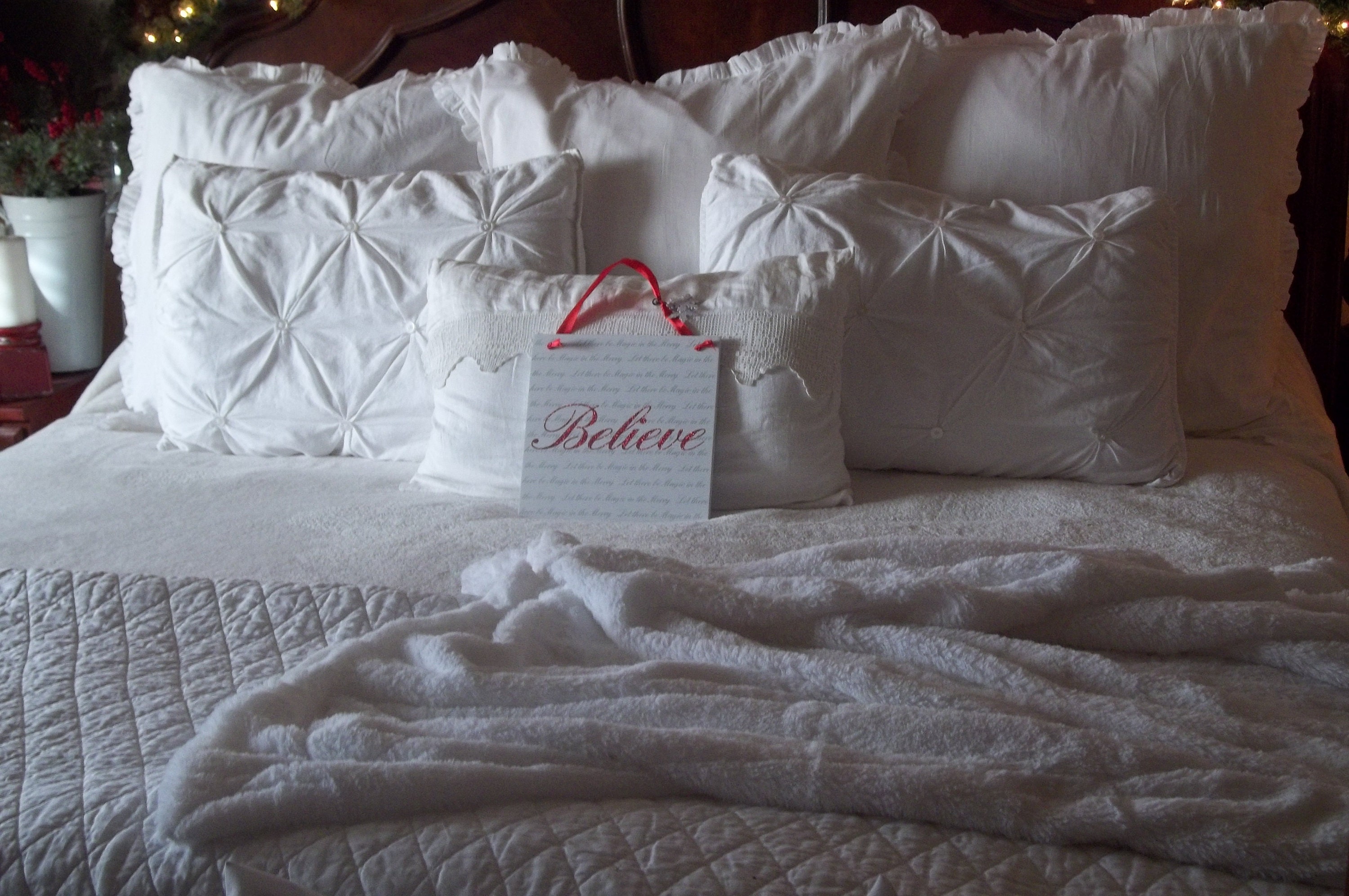 In our daughter's old room I added little fairy lights on the bed frame. It made the whole room magical! I just love it. I still have all the bedding this year on the beds, I am still going to add a few Christmas touches as we have guests coming Christmas week.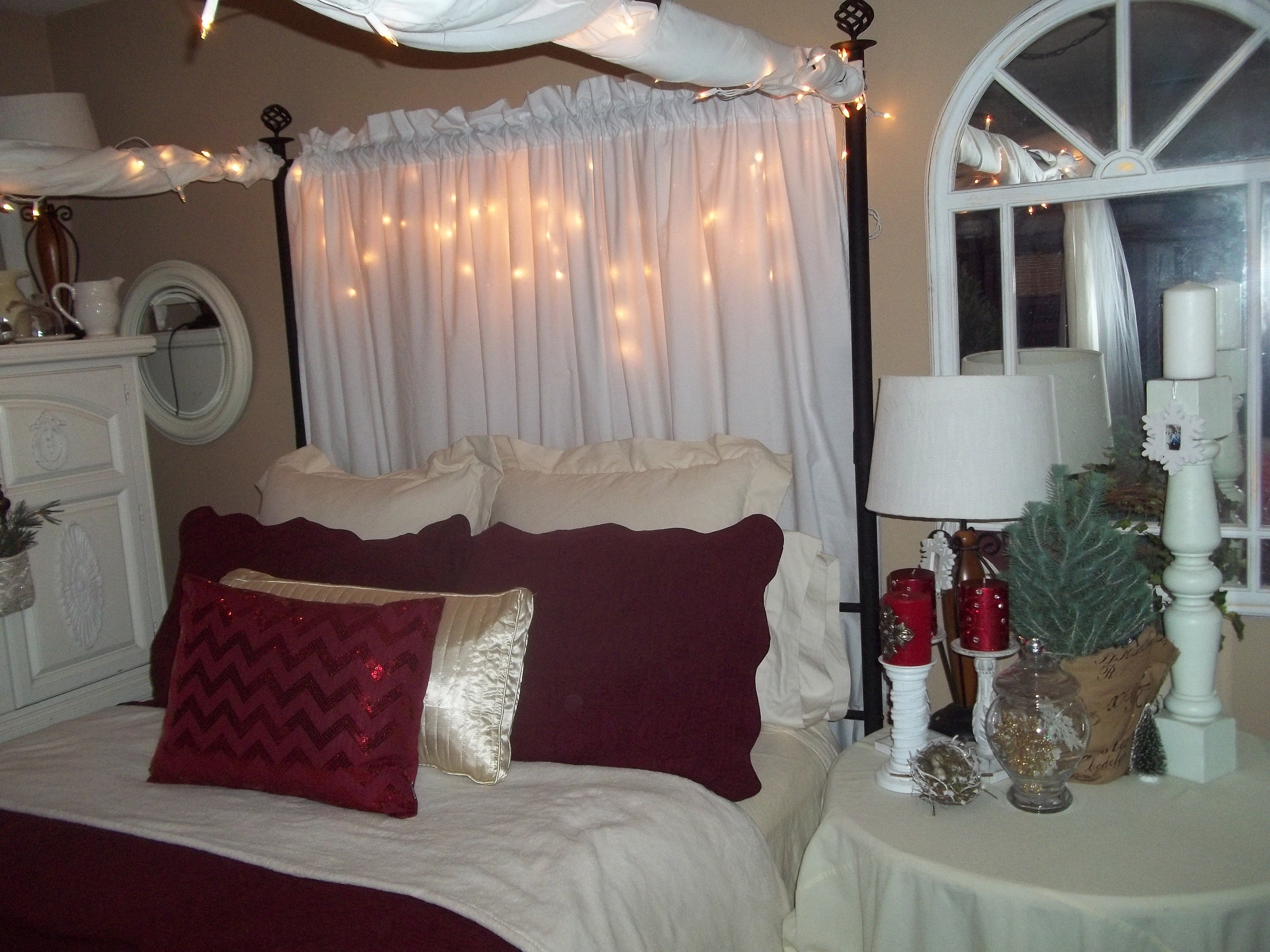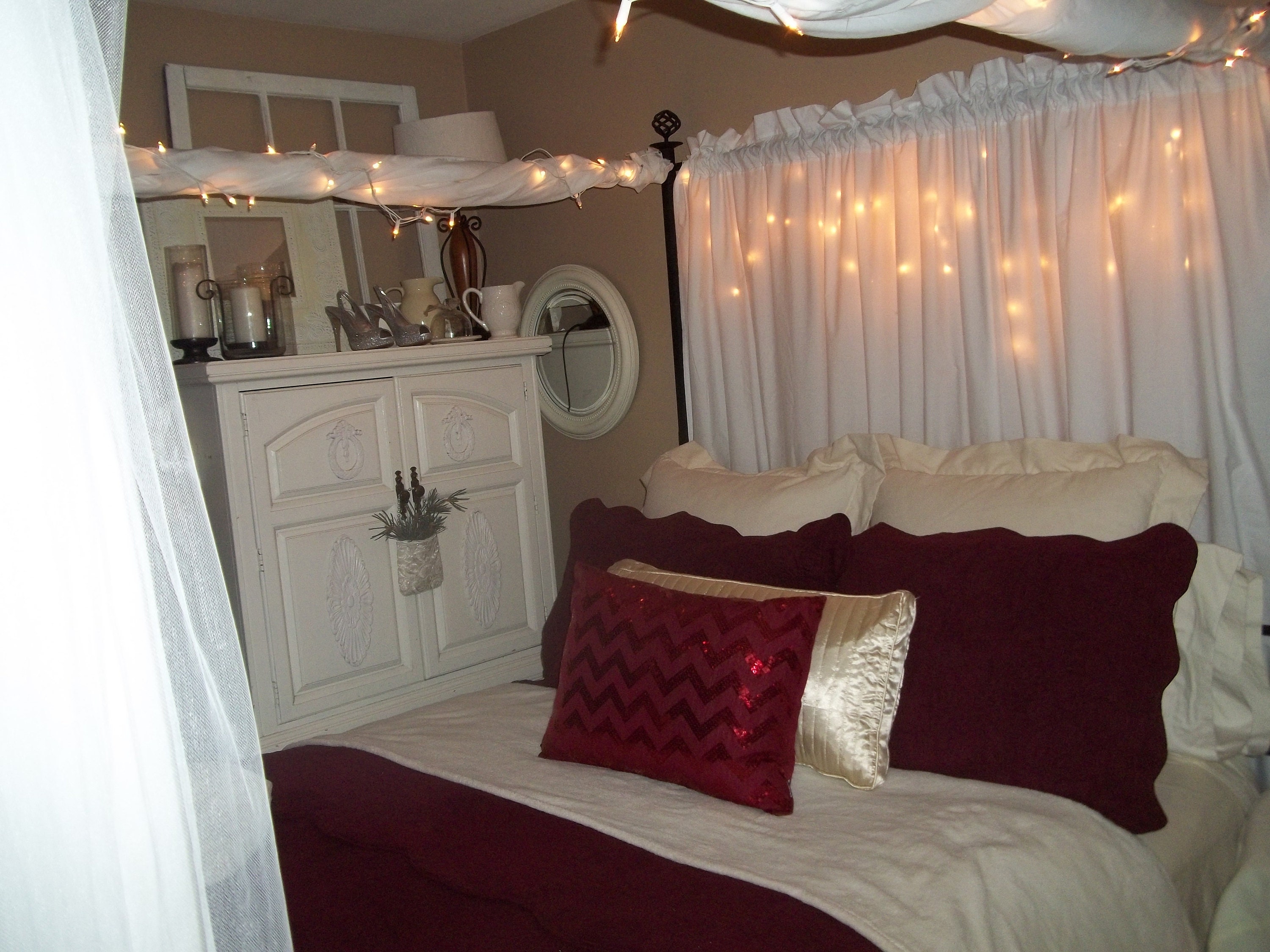 I love decorating our bedrooms. Professionally I make dollhouse bedding and dress little beds all the time. I love a beautifully made bed. It is funny, I feel like if my bed is made up and pretty to look at I feel a bit peaceful....at least in that room. I try to make the bedroom a sanctuary or a safe place to rest, read, do my devotions and work on my planner for the week. The rest of the house gets decorated, by my bedroom is my quiet place.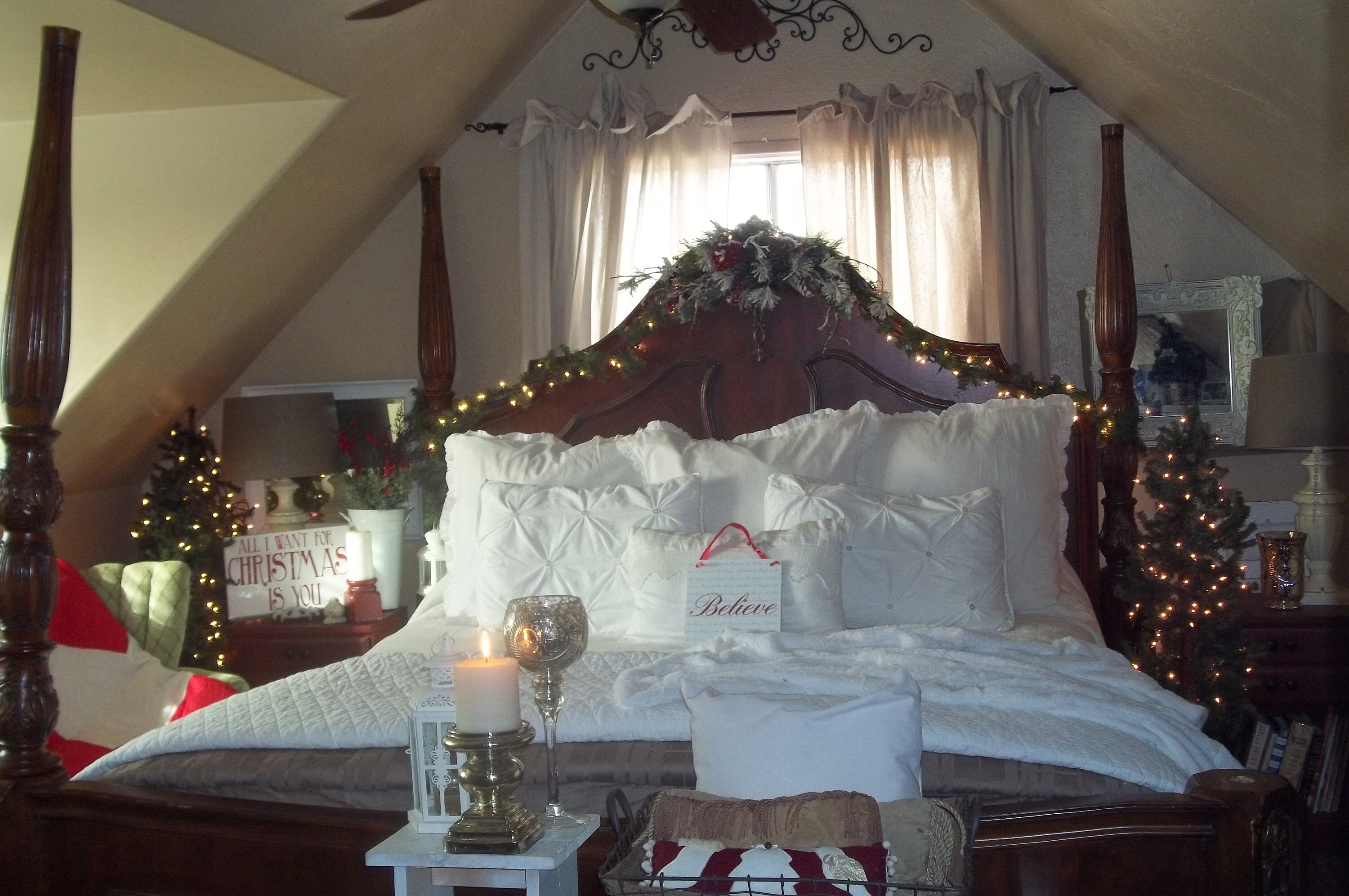 Below is an armoire that I keep my daughter's things in...that she leaves at my house when she comes for a visit. Basically things she forgot to take. The shoes are from her wedding a few years ago....they have a little sparkle. As does the wedding purse hanging from the knobs. I added some greenery from our pine tree out back. On the side of the armoire is her wedding bouquet.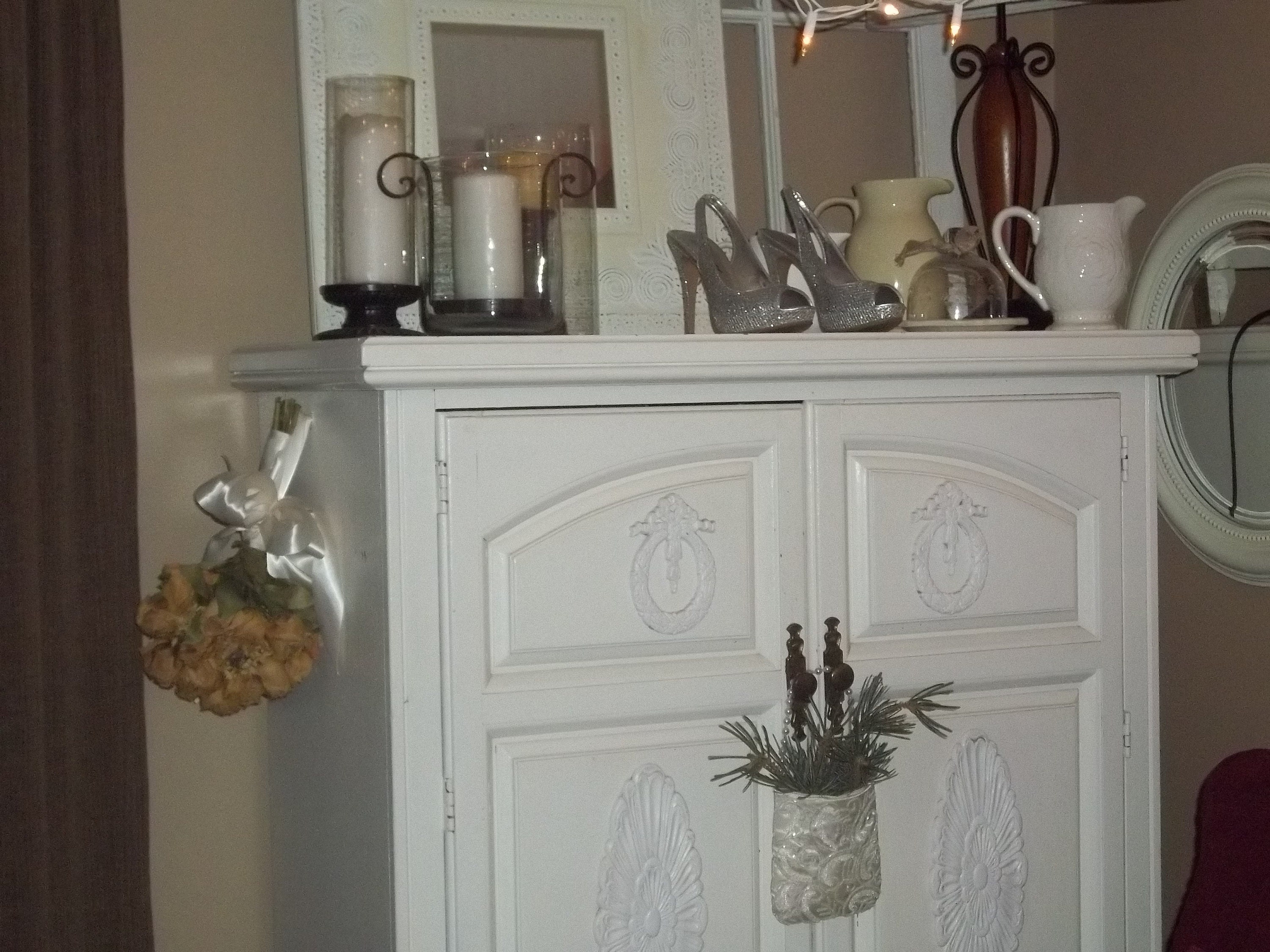 I just love old shutters with peeling paint. I feel like they are a good backdrop for hanging pictures, wreaths or holiday decor on.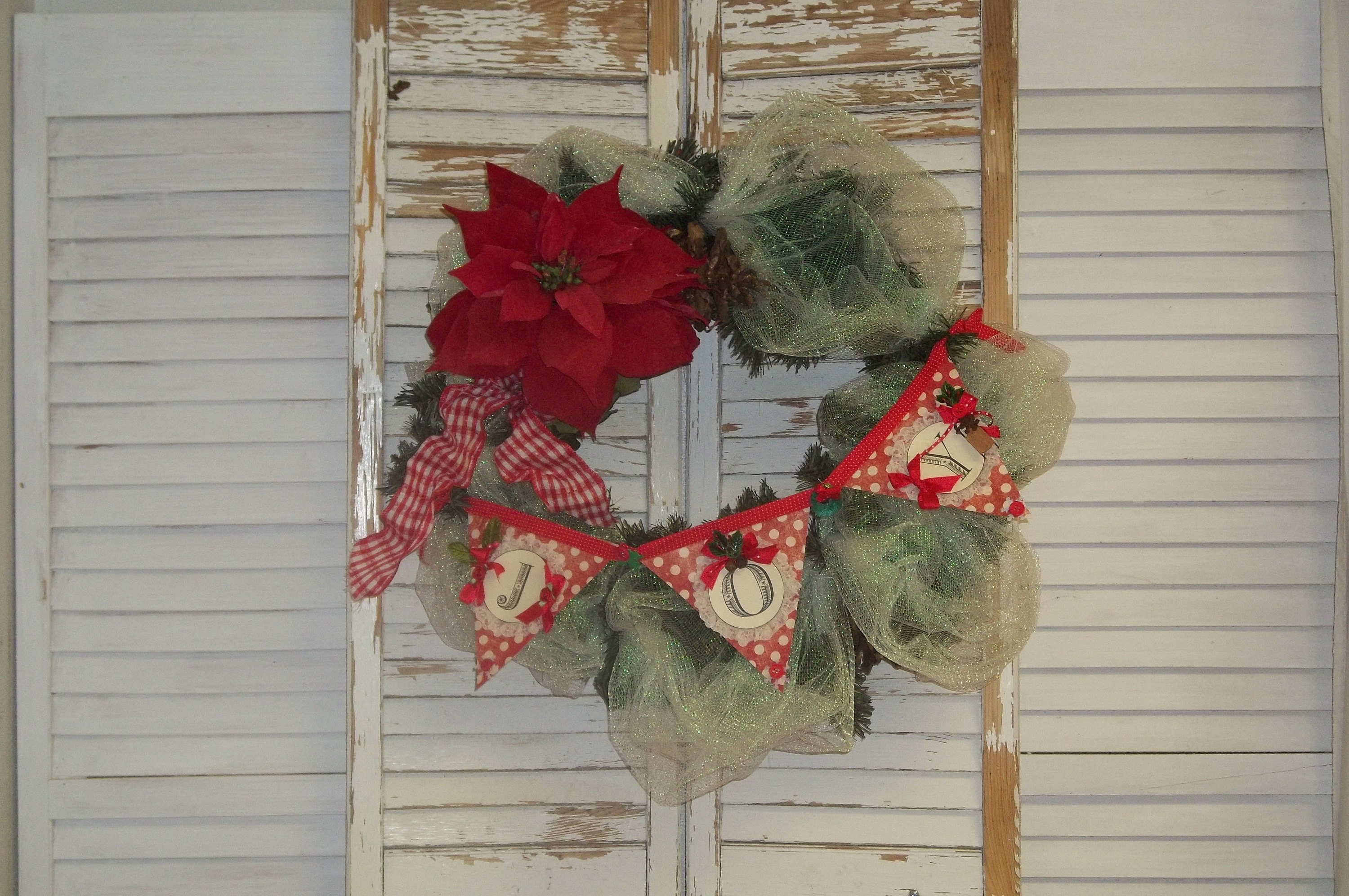 I designed and made the quilt on the wall and the quilt on the bed is from JC Penney's a few years back.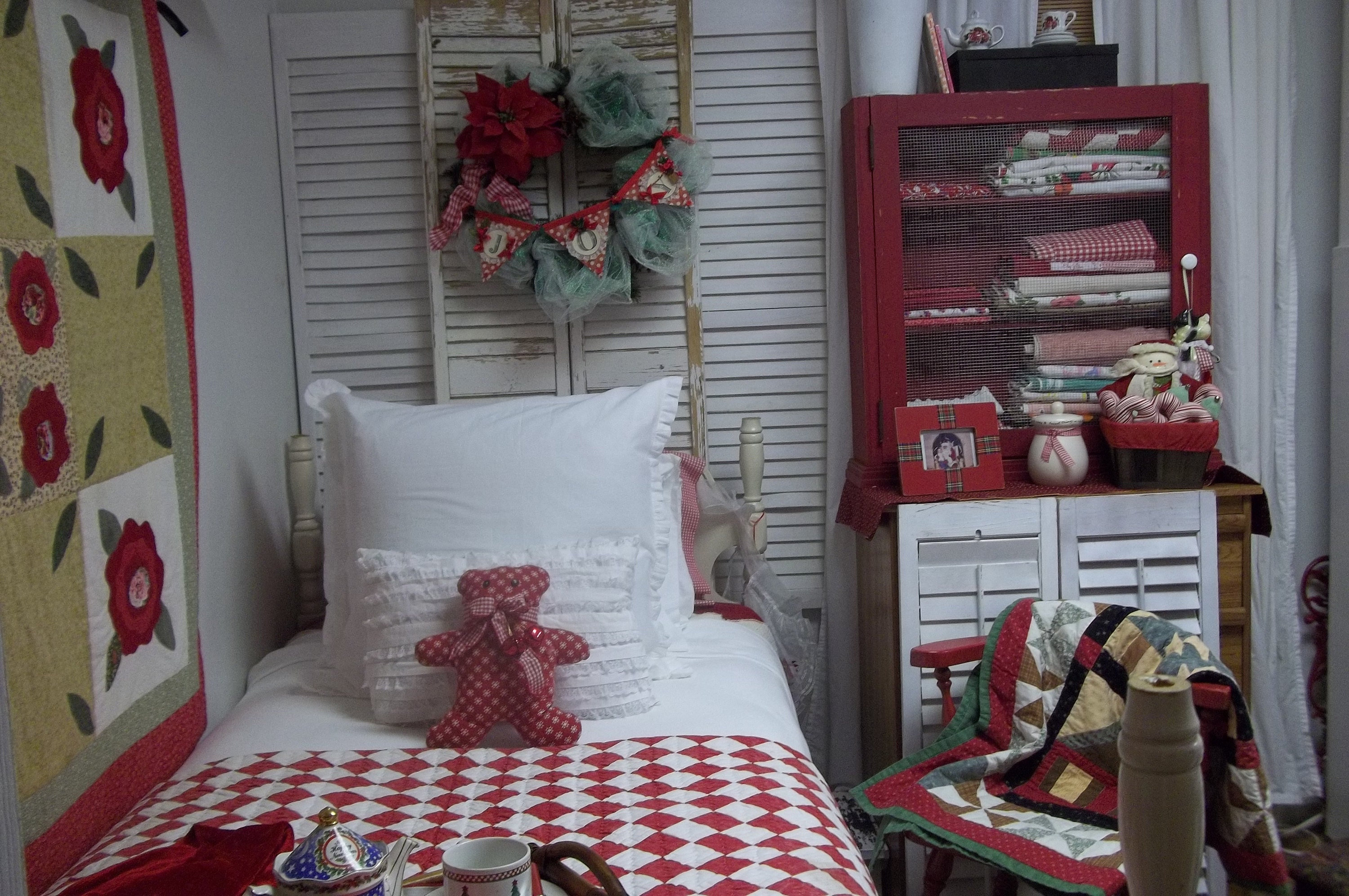 I folded and stacked old tablecloths and small wallhangings in this small red cupboard.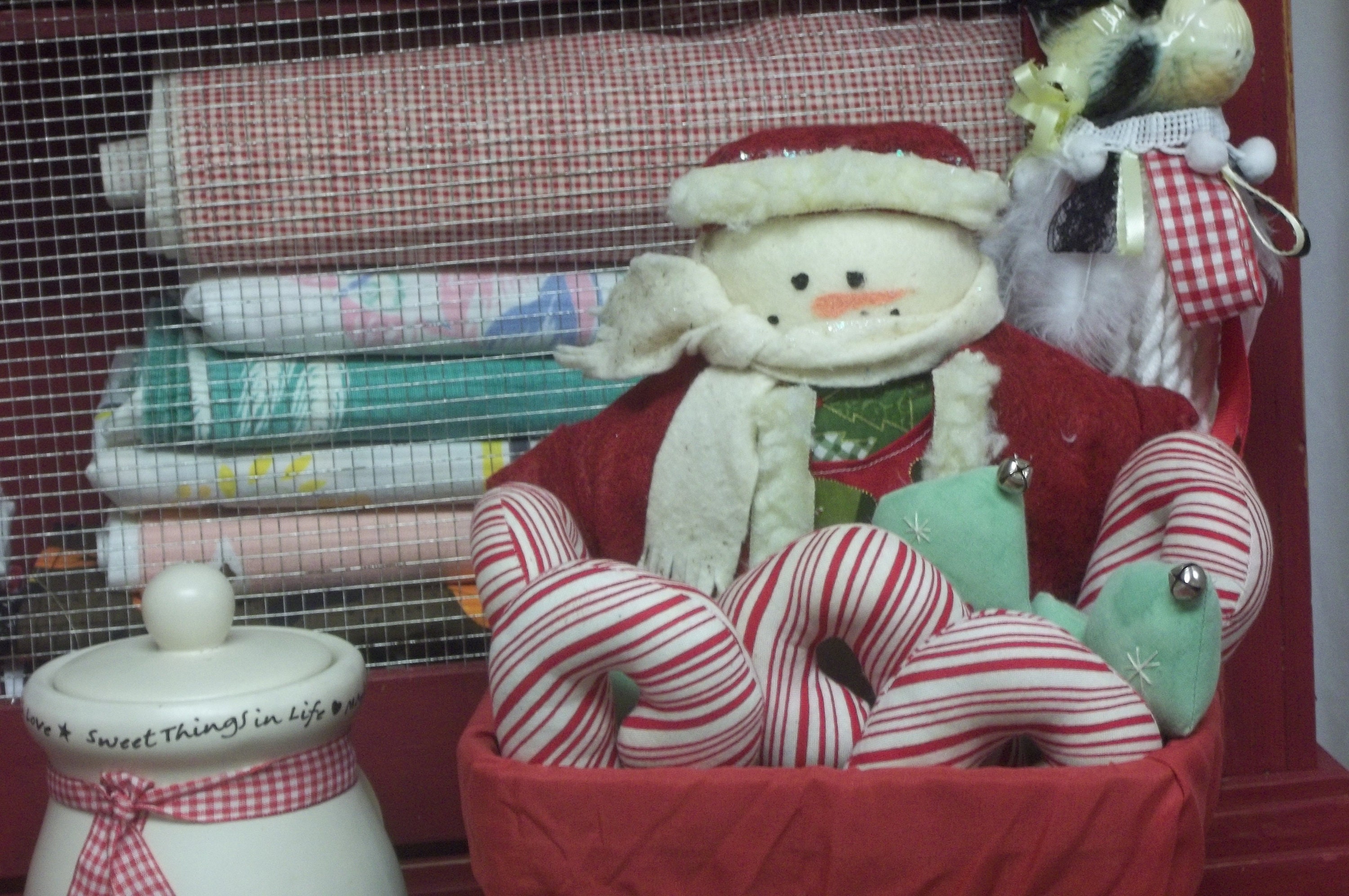 The little quilt below on the chair I made several years ago. It is from a Thimbleberries quilt book. I love those books!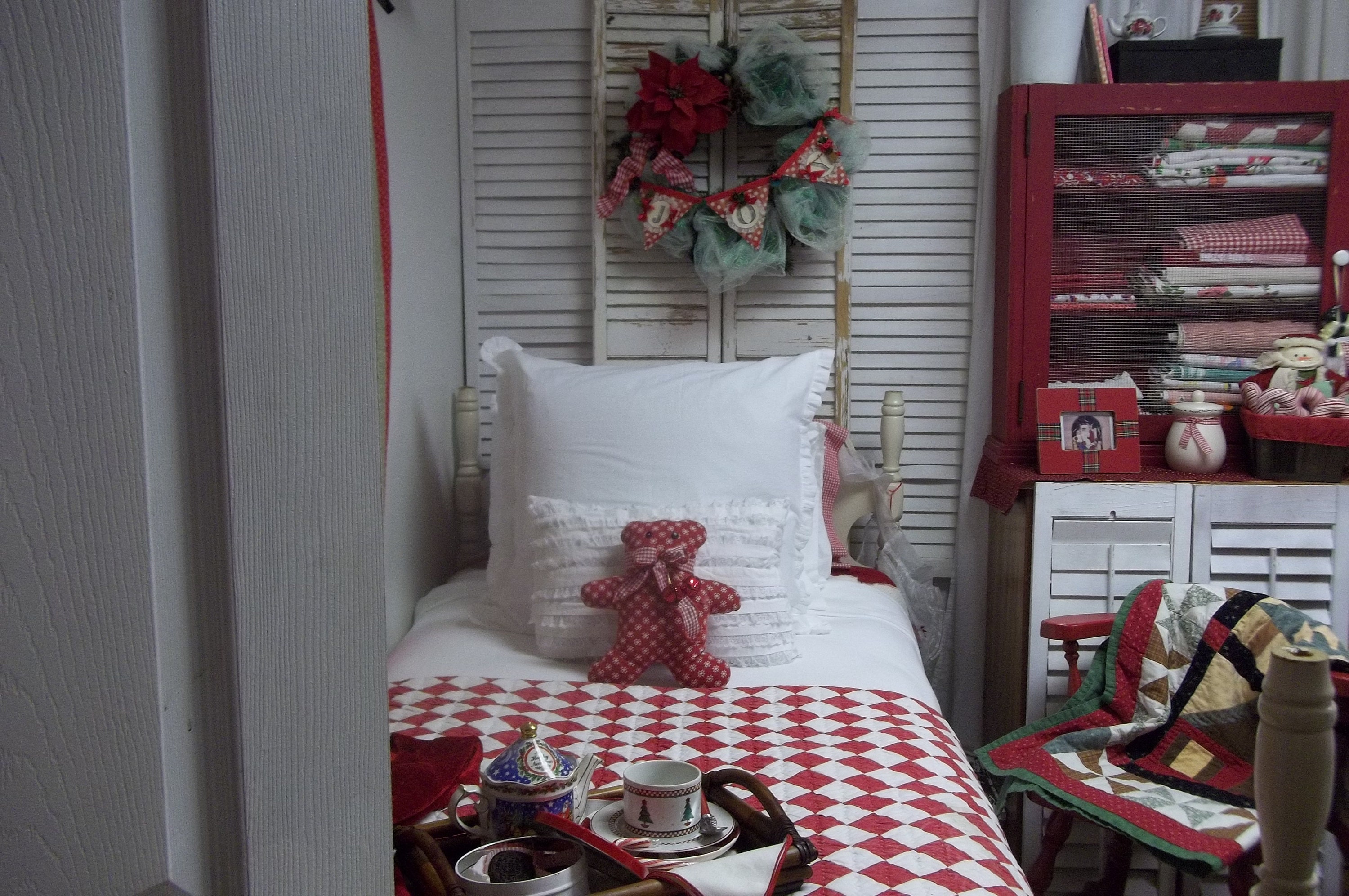 Sale in my shop is happening now. Use Coupon code: CHRISTMAS17  to receive %20 off your total order. Coupon good through Christmas day!
Tomorrow I will share my dining room and table.
Have a lovely week!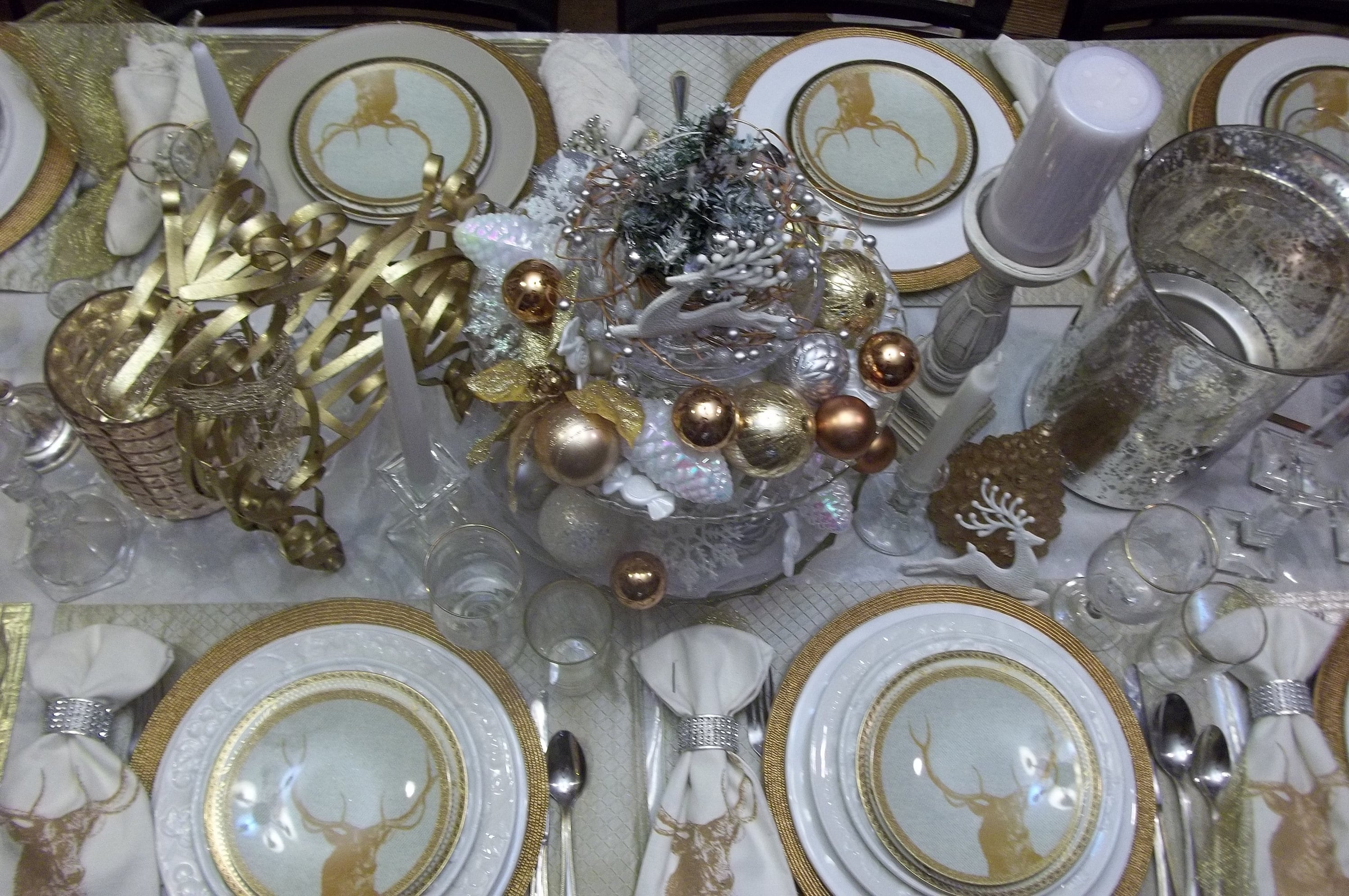 Blessings,
Debbie