Merry Christmas. Just a few .....more.....days! When we first married 37 years ago....the family was big. We made plans to have Christmas with my family Christmas eve, and his family Christmas day. As the family grew, we had one on year where everyone was together, and the off year where everyone goes to their spouse, or other family for Christmas.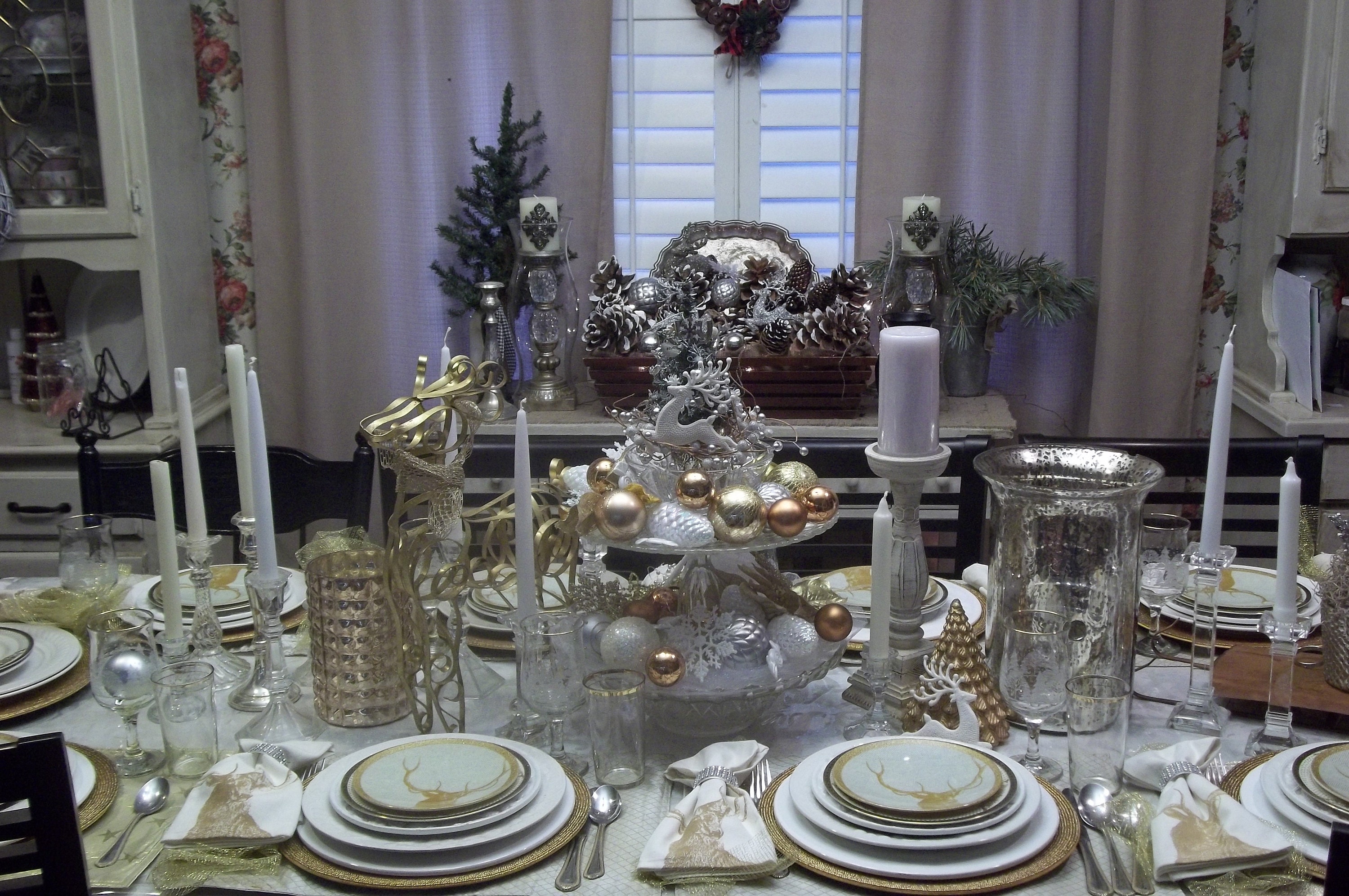 This is our off year, so things are smaller, as opposed to 65+ people at our house.  So decorating the table is for a smaller group and things are more elegant with that thought in mind.  As opposed to sturdy Christmas paper plates for dinner and dessert.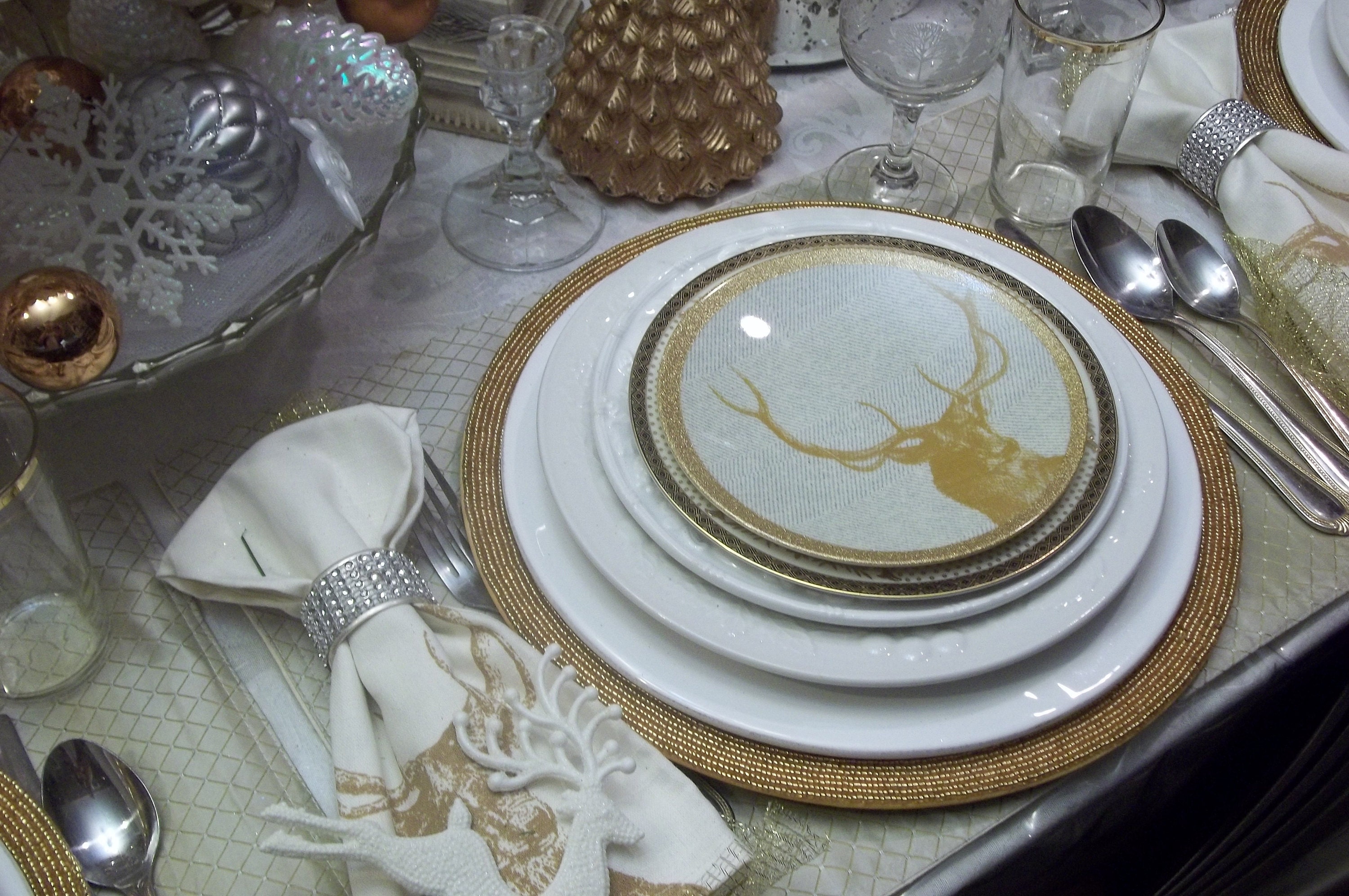 The only thing new that I found and loved were the Reindeer dessert dishes and matching napkins from Target. I also found the pretty napkin rings on clearance last year at Target. I guess people don't use napkin rings as much which left several packages for me to scoop up!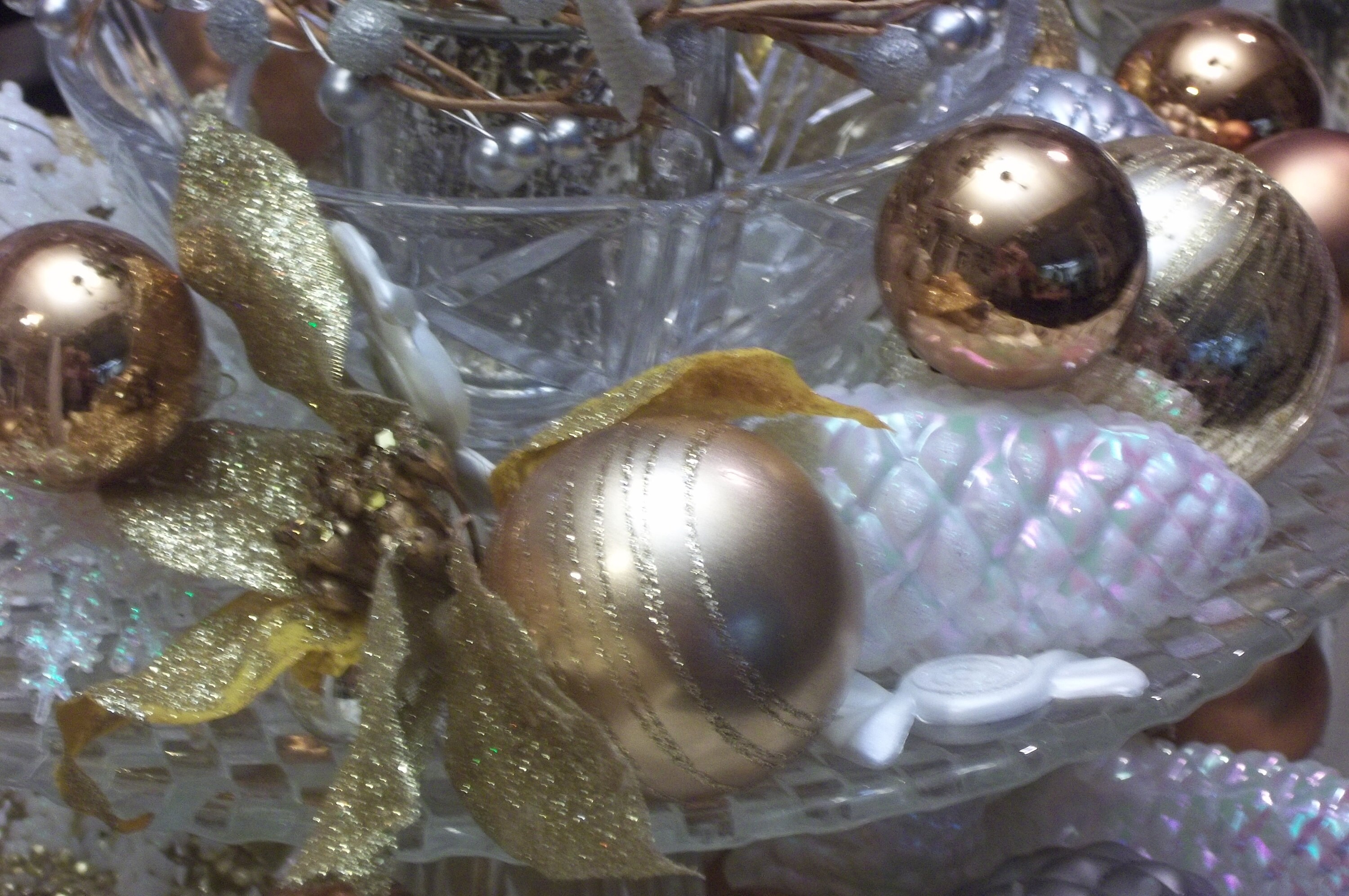 I used mostly glass dishes and filled them up with ornaments, and sparkly poinsettias.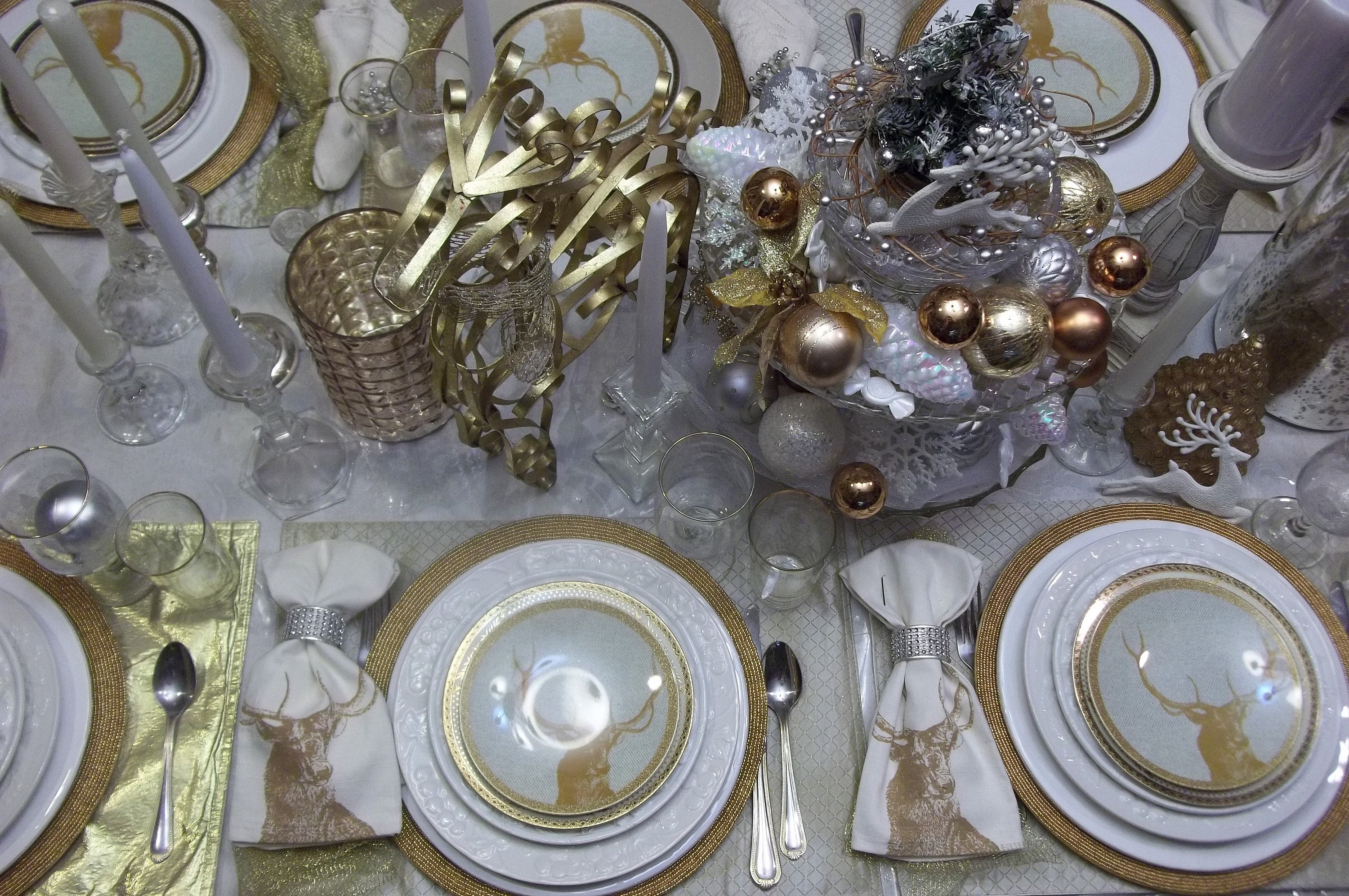 I stacked my everyday white dishes on older gold charger dishes. My placemats were not all matching so I mixed them up a bit.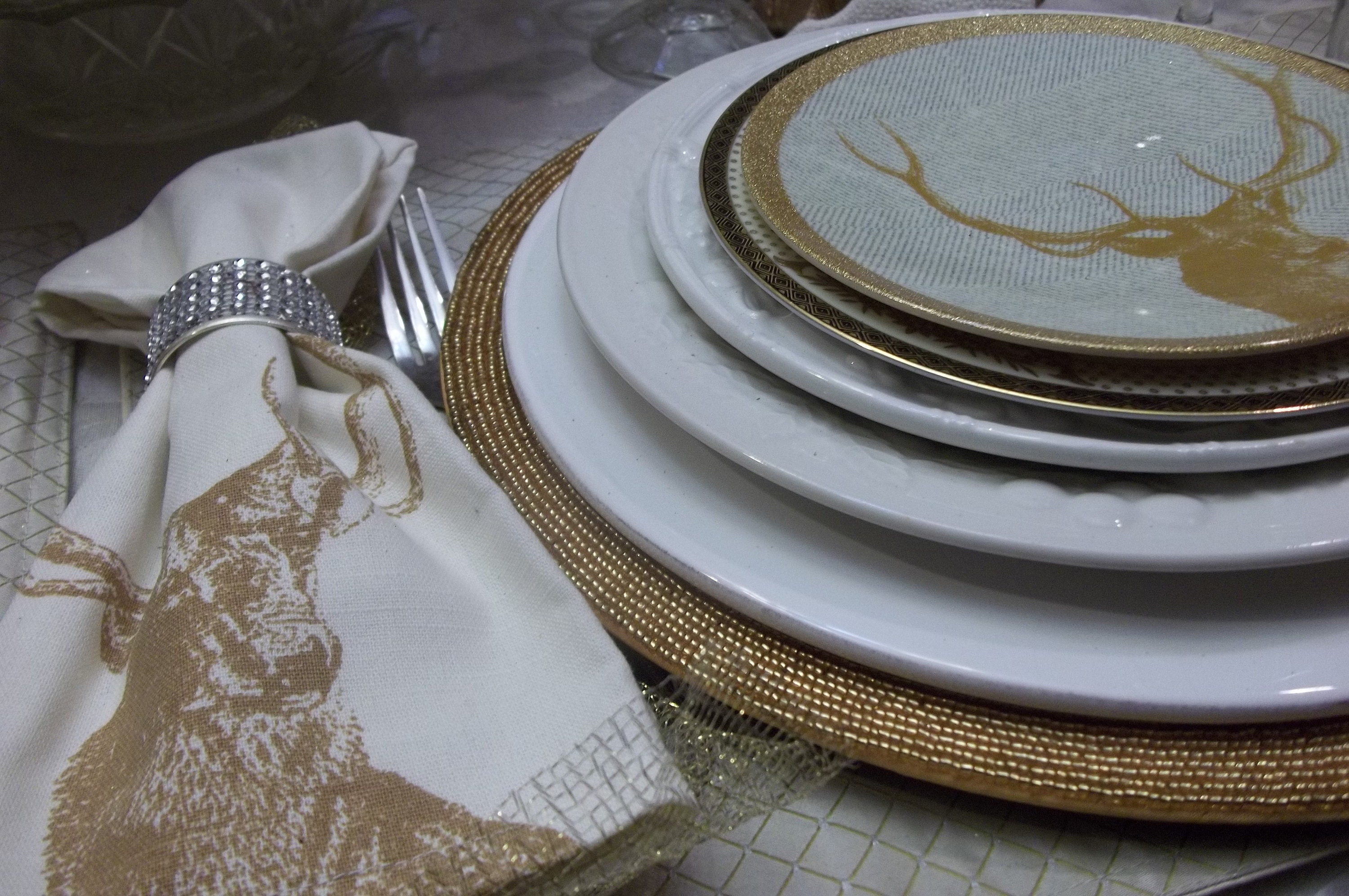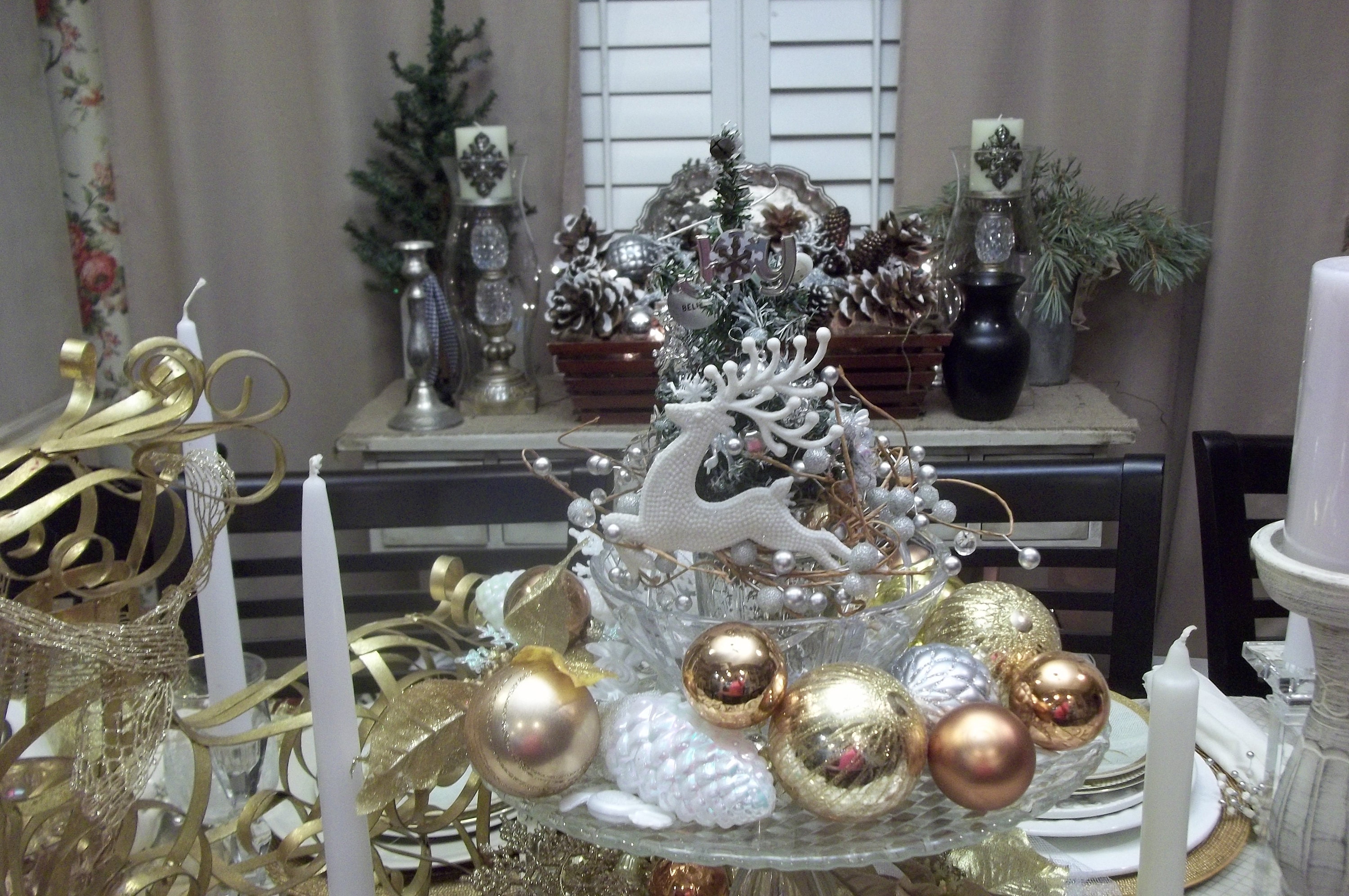 I love grouping several Christmas ornaments together, clustering them for the most sparkle. I also stacked glass platters on glass bowls turned upside down for a tiered tray look. I used what I had, turning things over and stacking them till I got the look I wanted!
Do you set your table? I know it can be challenging. I have little grandchildren, that I now have a little table (red plastic) at the end of my kitchen that can be pulled out for them to sit at and eat.
I make it work.
Have a blessed week!
Debbie