Merry Christmas early! I know many of you are on the countdown to get things done. Every time I turn around I'm washing dishes because my husband - the  cook....wants to make breakfast for everyone at work, church, family events, company....but today was the last day till Christmas eve.
We enjoy having wonderful little snacks and finger foods during festive Christmas gatherings so we can munch, laugh, visit and enjoy our company. But Christmas day is a big meal too that we will make a big meal for.
Today I wanted to share several pictures of how I use quilts. These are miniature versions of what I create and display in my own home. I love quilts, and the older and more vintage the better!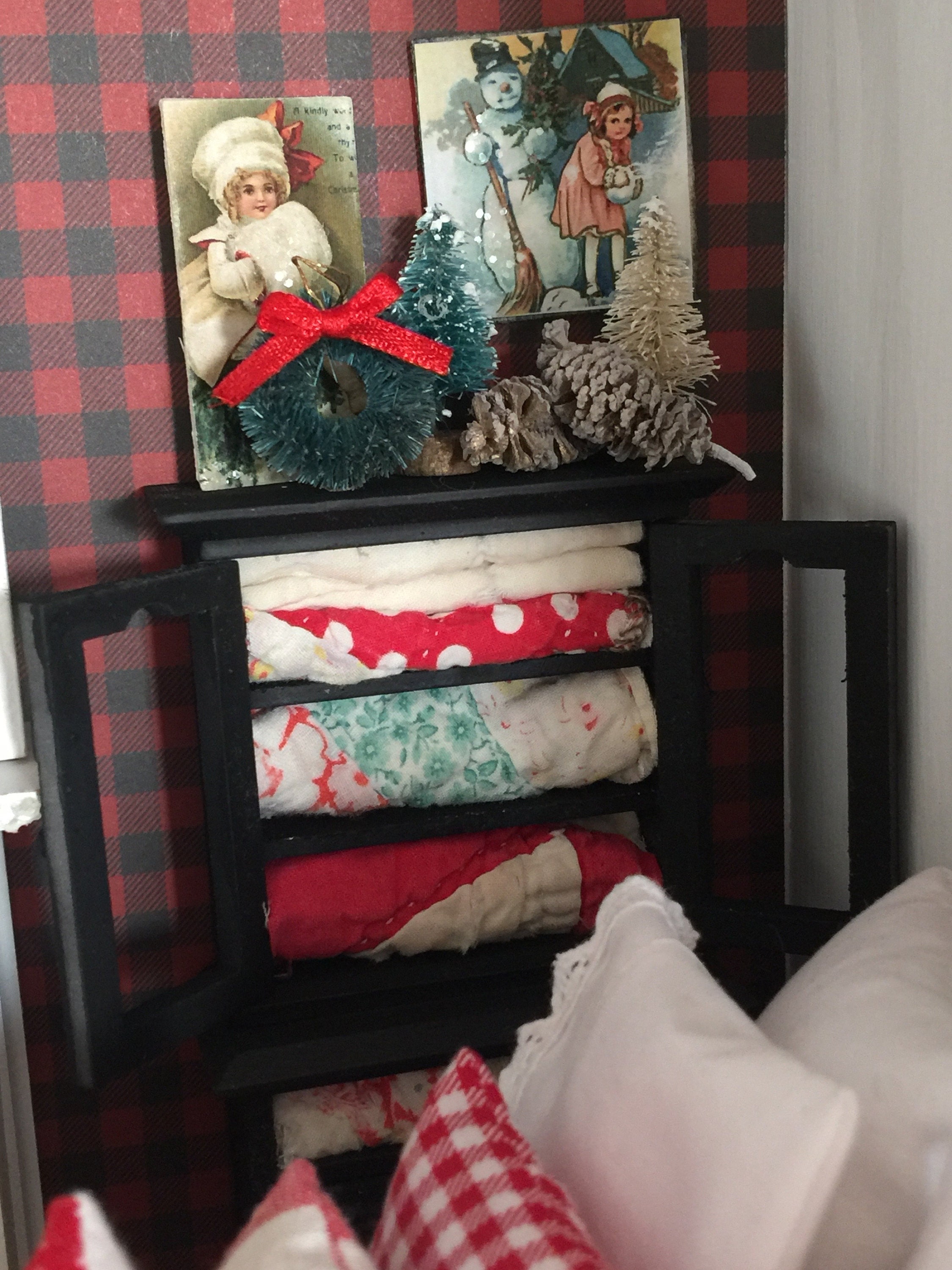 Years ago when I began selling miniatures I would find dollhouse furniture, paint it, sand or distress it and then fill it with old pieces of quilts. Folded so they looked like vintage quilts folded in an armoire. Hutch is on sale HERE
 I also folded material to look like fabric on bolts and stacked them in the painted furniture. I'm not much of a woodworker so I purchase dollhouse furniture from manufacturers world wide.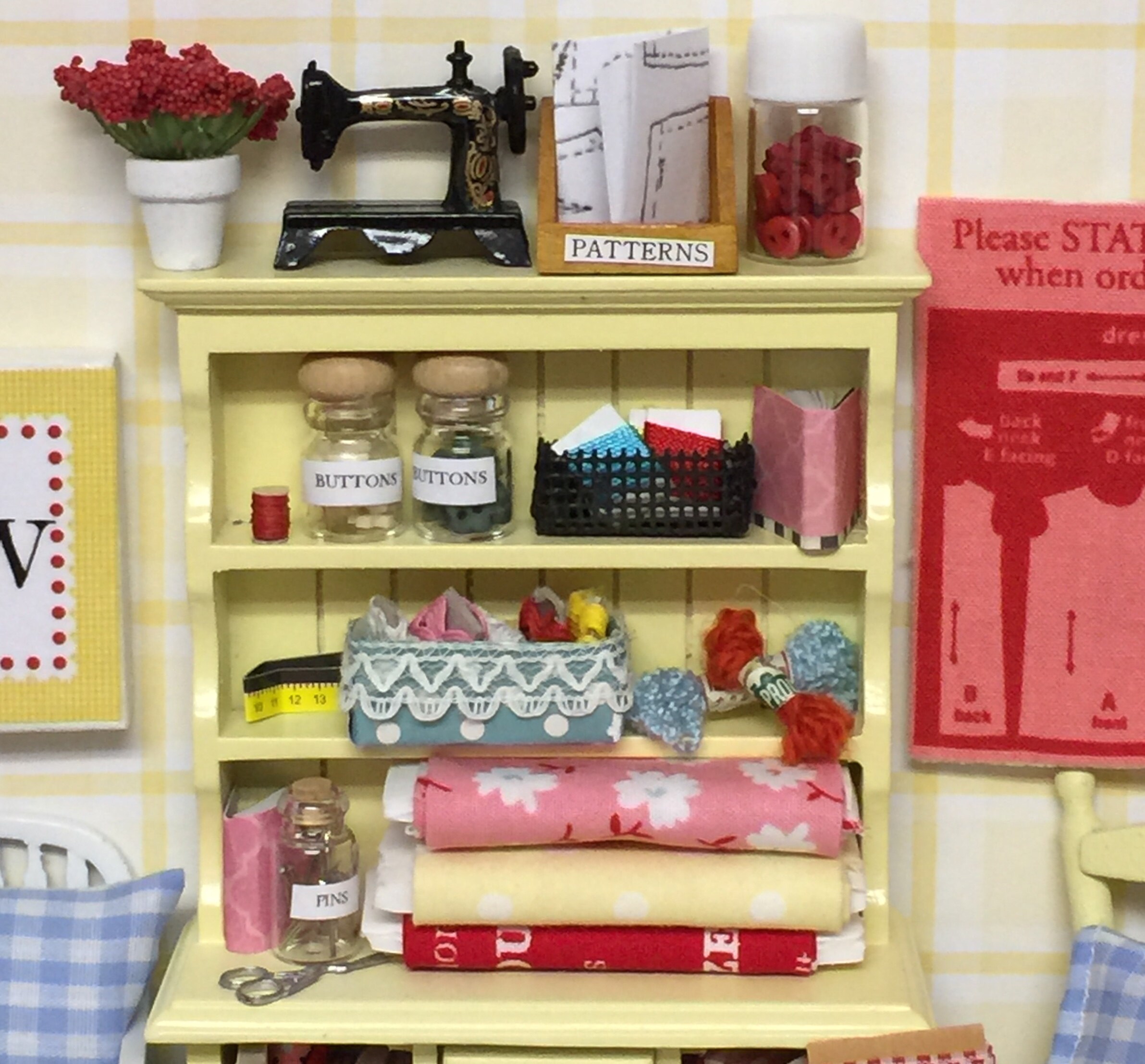 Here ia another post on making a miniature Sewing Room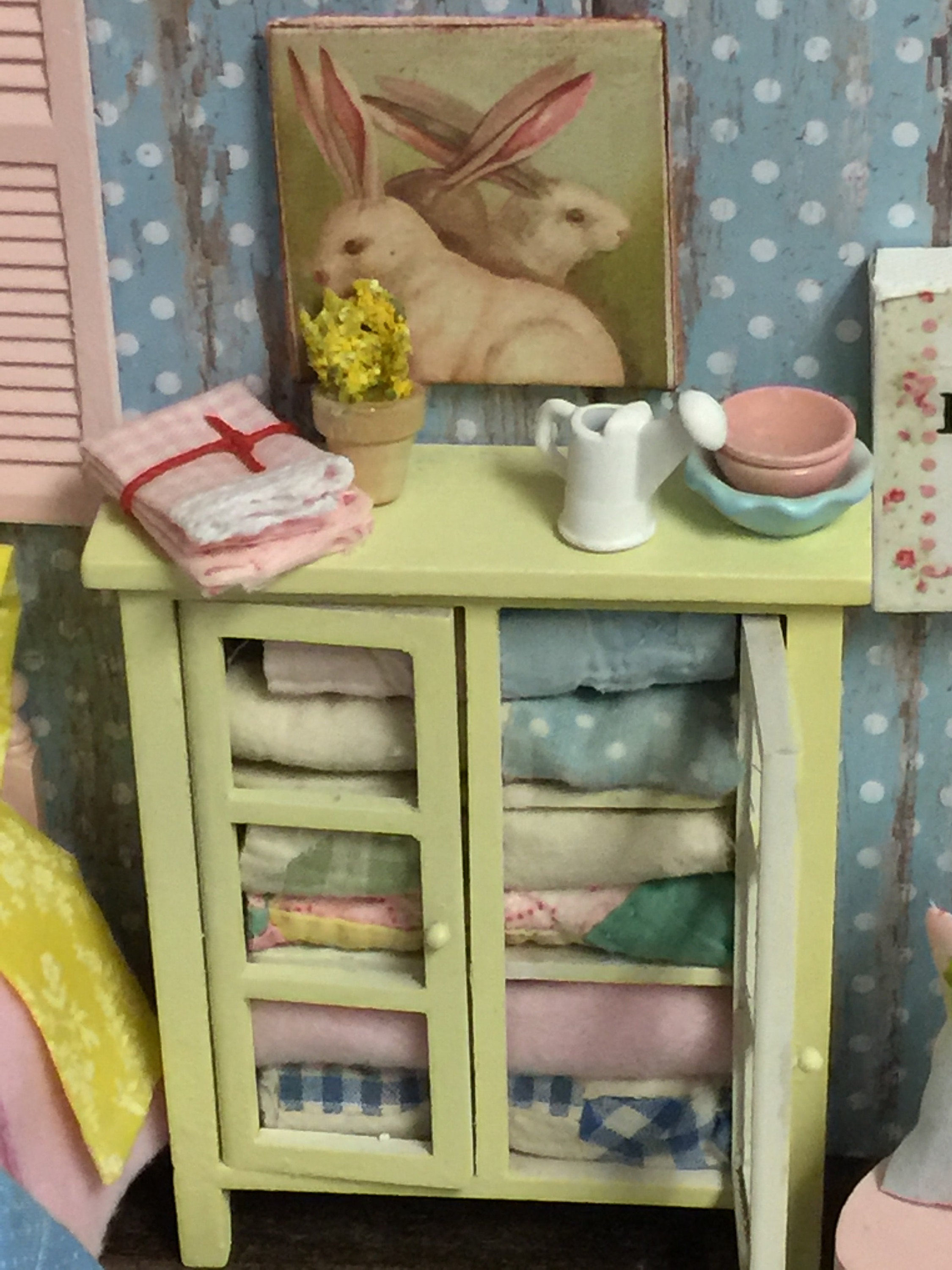 Below is bedding for a bigger sized doll room. The stacked fabrics are actually little sheet sets, and pillows and pillowcases. I was asked this past summer to make and sell things at Blythe.com. It was unfortunately in Japan I think and I wasn't able to pull that off, but I did start making quite a few bedding sets for Blythe sized doll beds. Most of the fabric below that I used is again by Lecien a Japanese quilt fabric company. It is gorgeous!
Quilt Pattern is for 11" sized doll bed and is very simple to make. I used prettiest fabrics I could find-Pattern HERE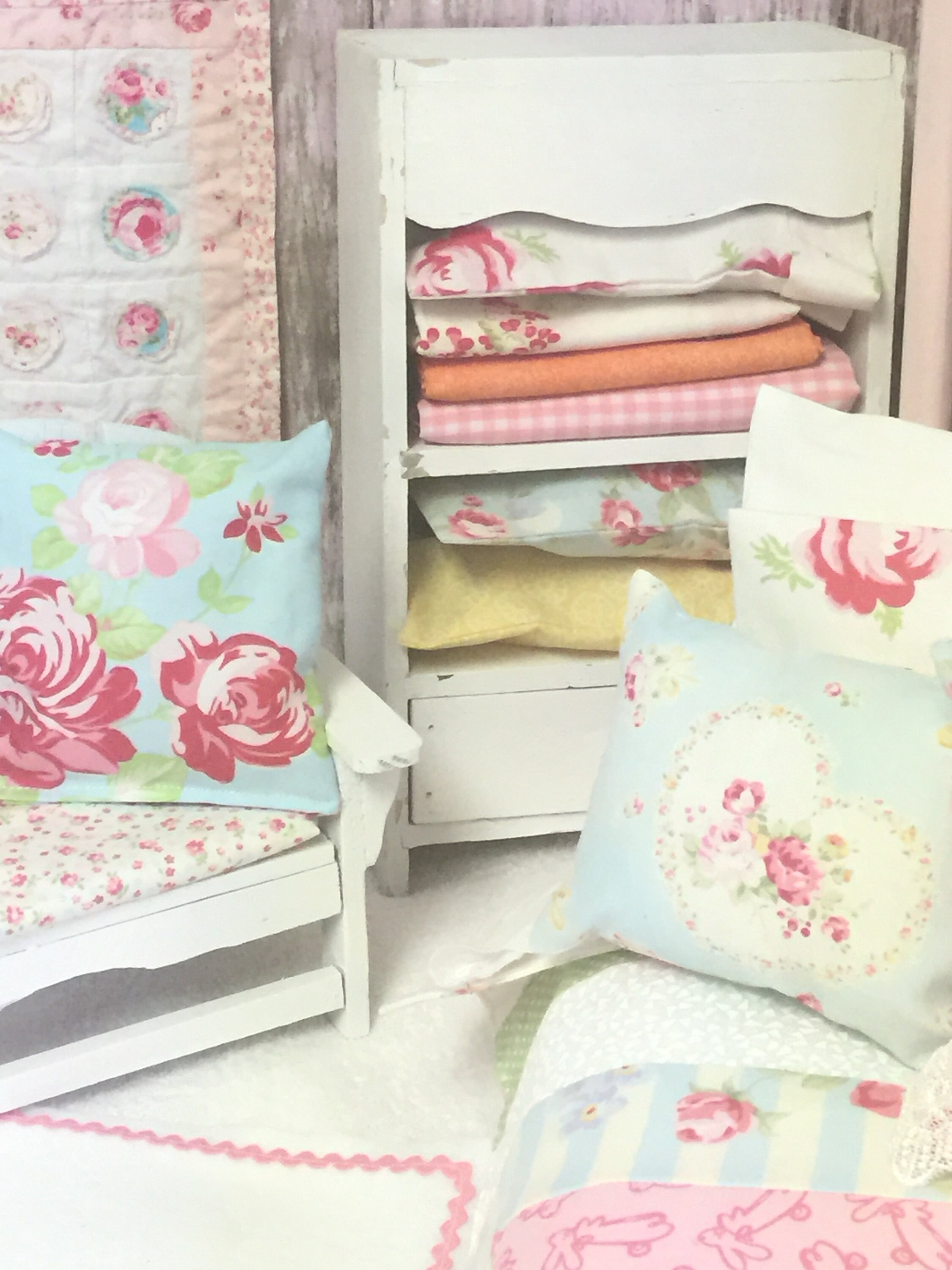 My all time favorite is Christmas quilts folded in an armoire. I have one at home with all red and white quilts and I love it every time I look at it. That is what inspired this miniature version. Dollhouse scale is 1" to 1 foot. So this little glass hutch is approximately 6" tall! It is so cute I love it!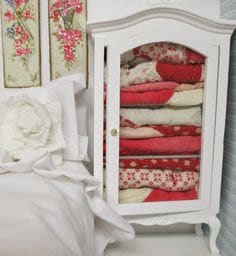 Here I found a small dollhouse piece in an estate sale. It was too little to fit dishes inside, so I folded Lecien quilt fabric which has gorgeous florals on it, and stacked the fabric inside to look like a sewing cupboard full of fabric.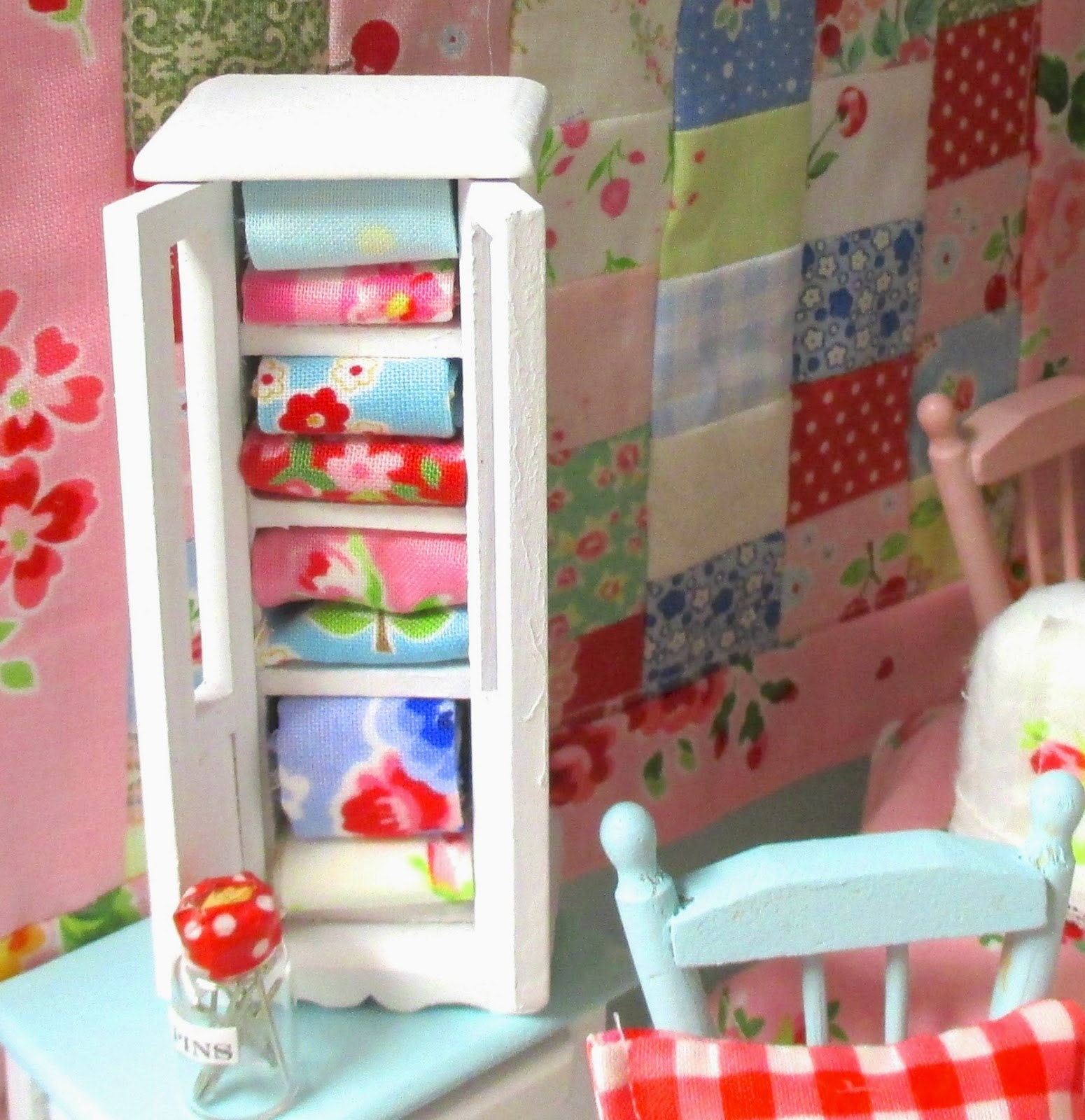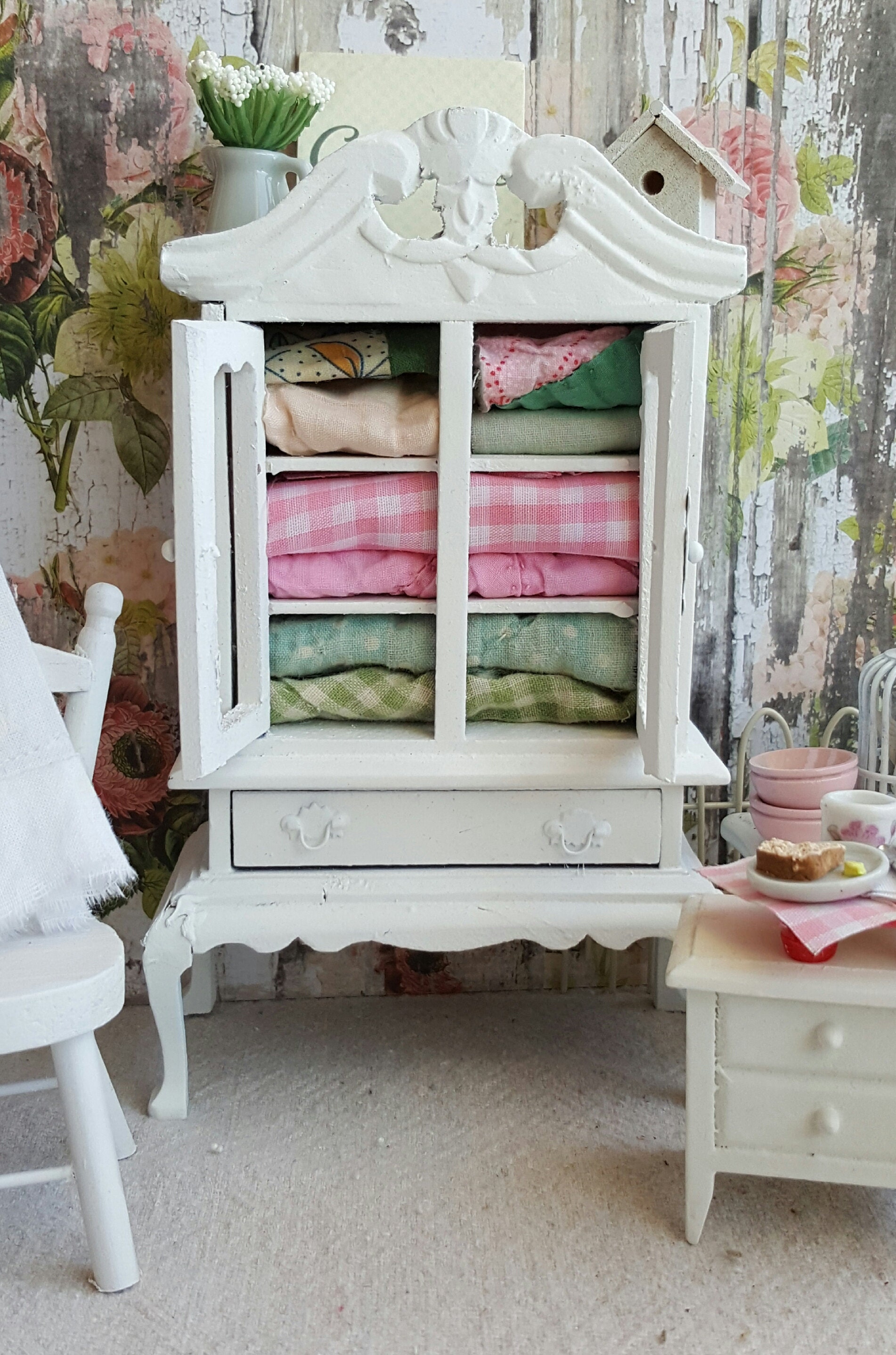 Over the years of collecting quilts I have been fortunate to find quilts that are 'cutters'. They aren't bed or display worthy because they are torn, used and often threadbare. However....they also have fabric used from the early 1900's. These are wonderful to me. And I love buying them and using them for things I make. The fabric is irreplaceable and often from flour sacks.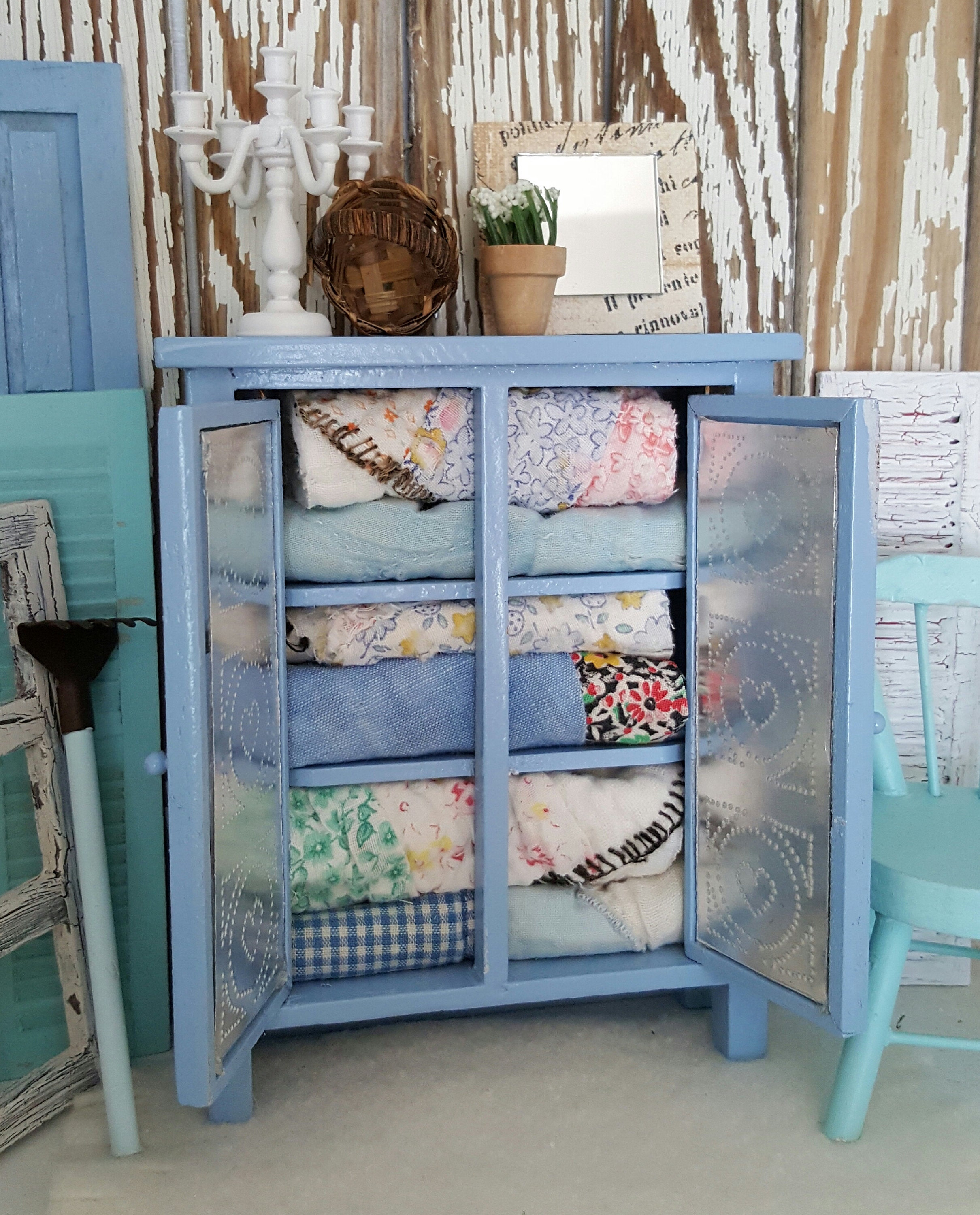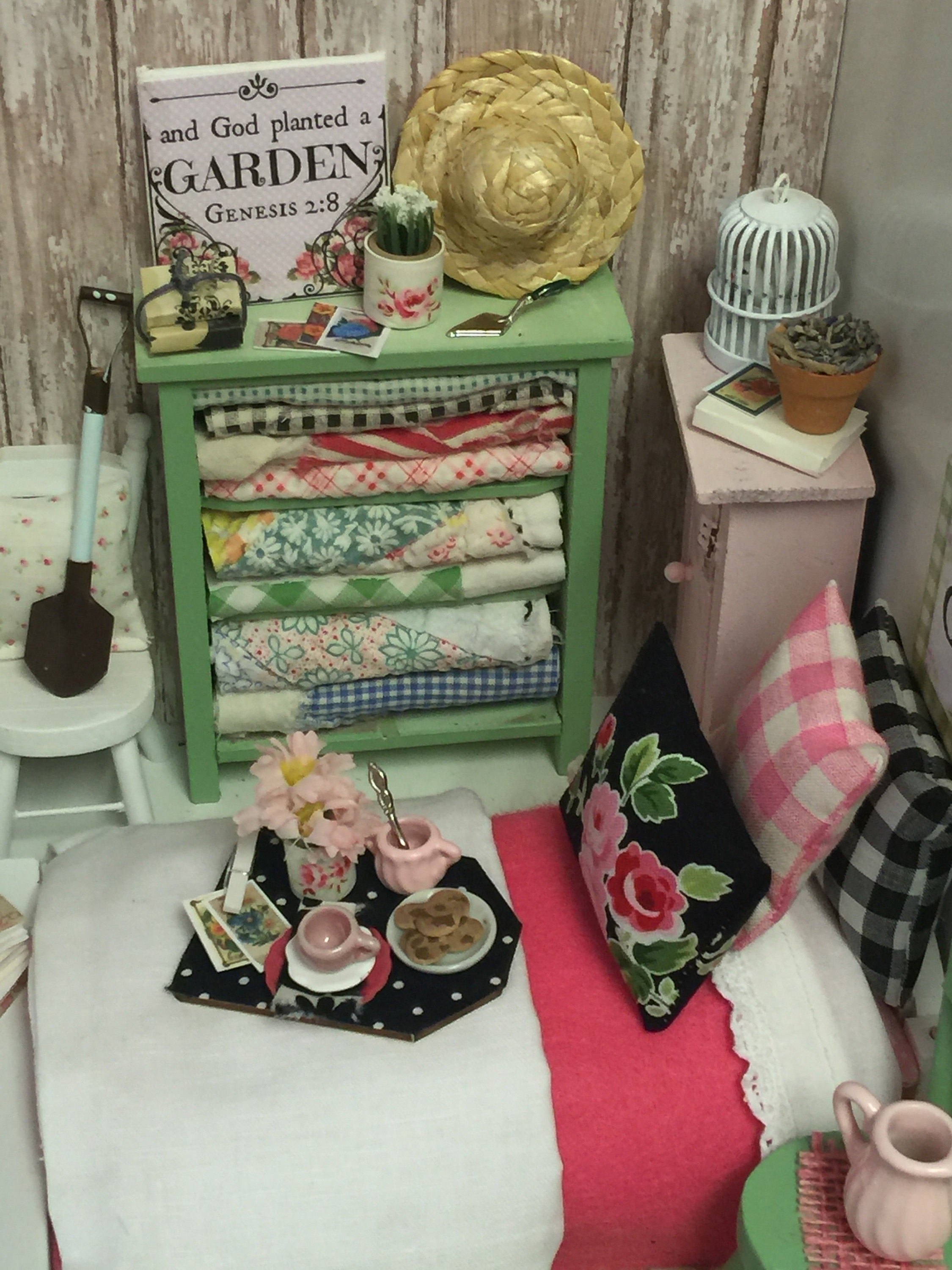 I have a few hundred more photos like this, but this is all for now!
Have a blessed Christmas!
Debbie