Happy New Year and Happy January. It always seems like January is a month for cleaning. haha....after the mess of the Holidays, it seems a good clean is in order and organization.
I also have decided I needed to start upping my game for learning new skills. Learning new techniques. Because I'm in the world of miniatures and in several magazines, I am learning that the skill level of artists, not just miniaturists is going through the roof. I find myself thinking I'd like to know how to do that!
Painting is one. I learned from this little DIY tutorial here @ Cinderella Moments 
how to paint little roses using acryllic paints. Caroline is an amazing artist and creates gorgeous dollhouses, and Blythe doll houses. Her work is spectacular.
Using her simple to do technique I did a little painting for things in my shop.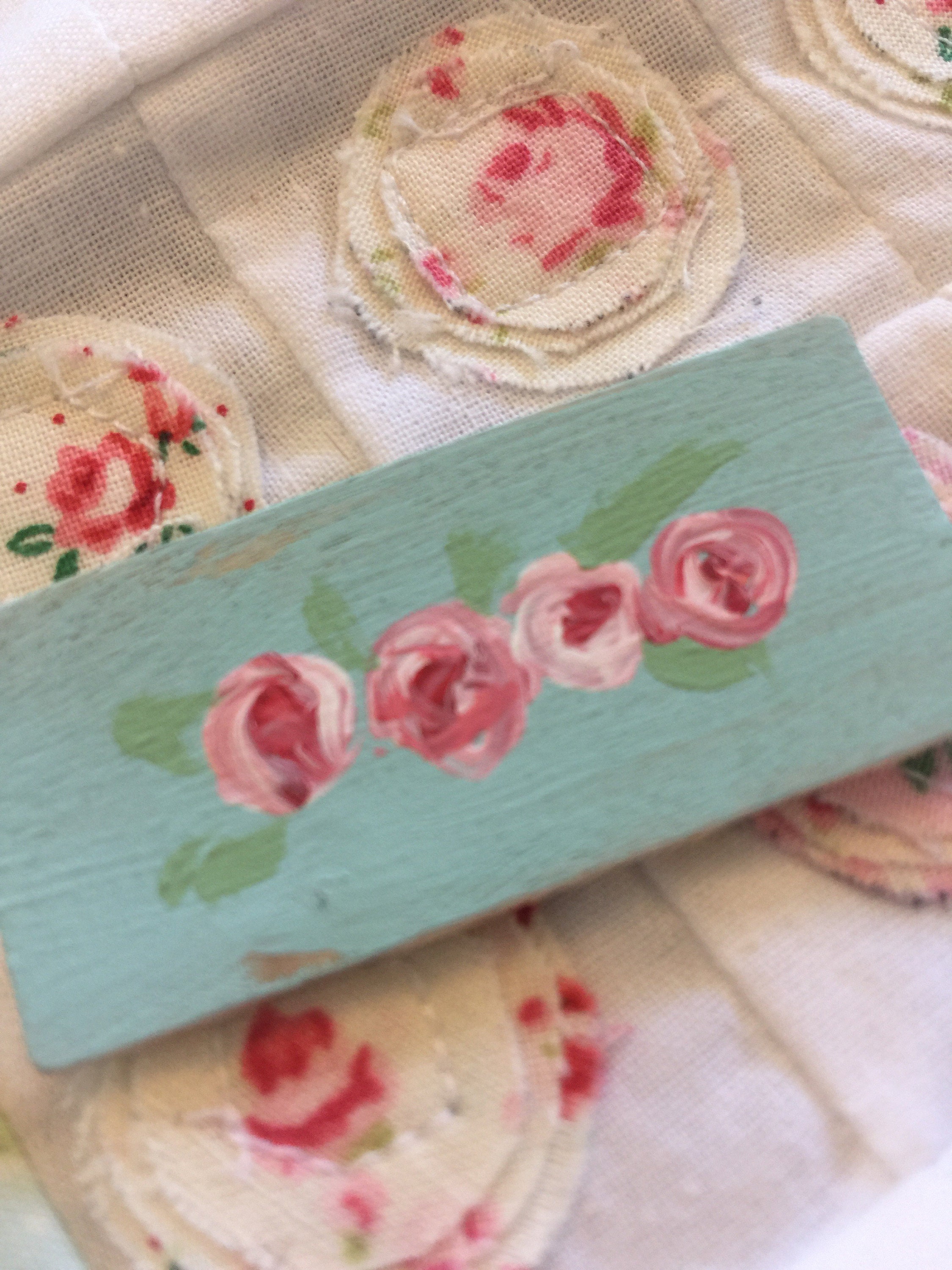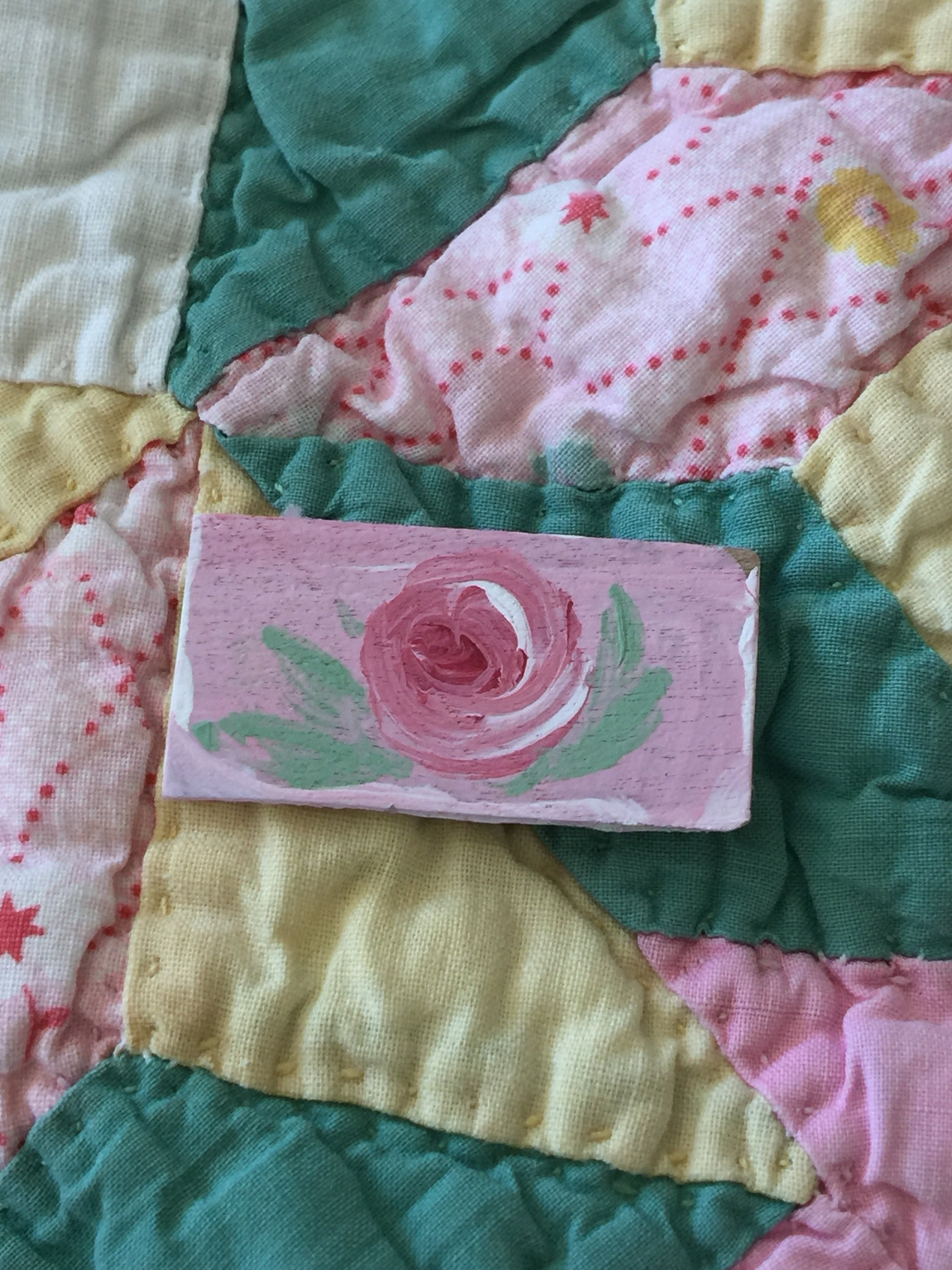 I also designed an entire miniature baby room around the hand painted roses.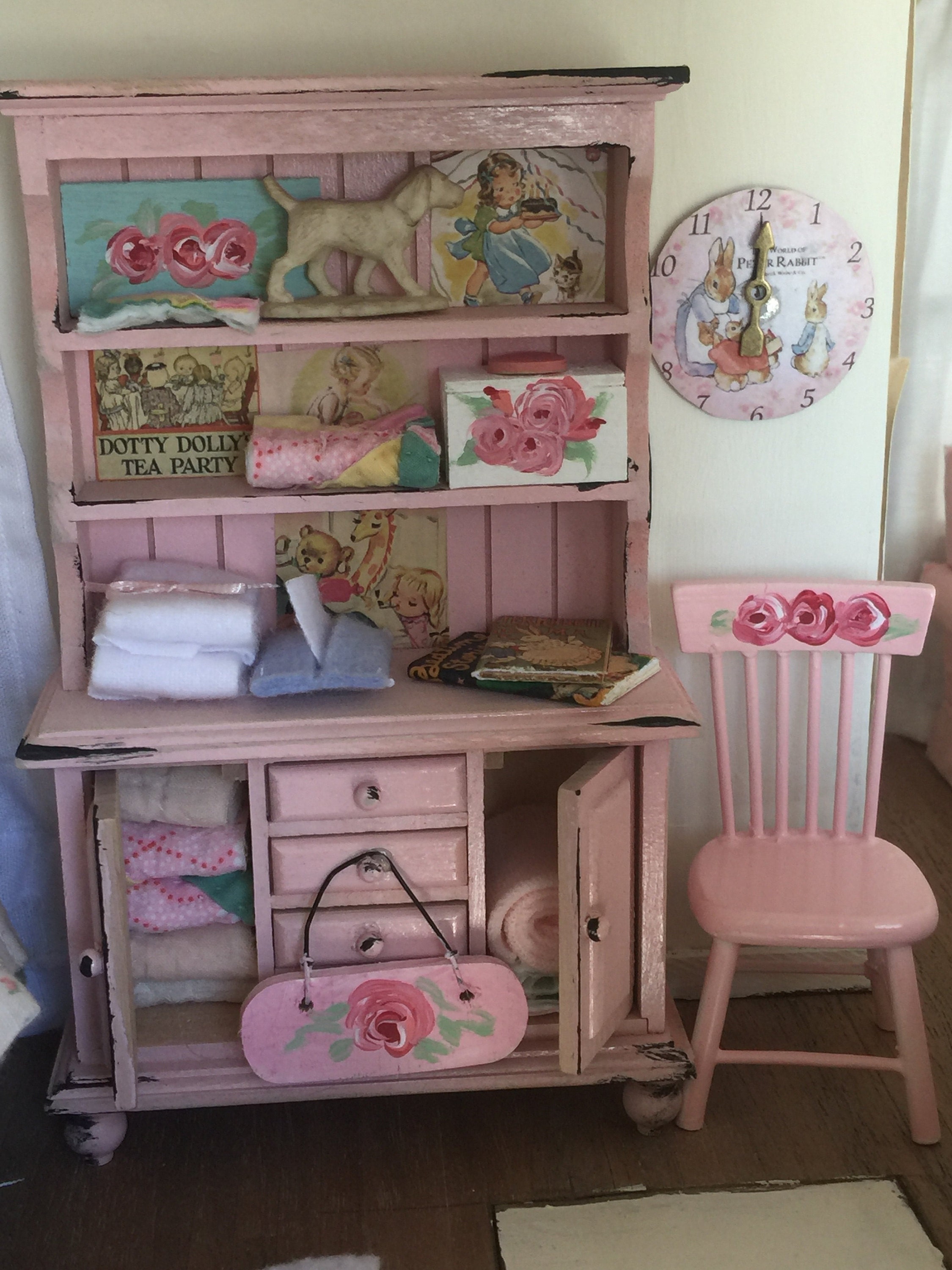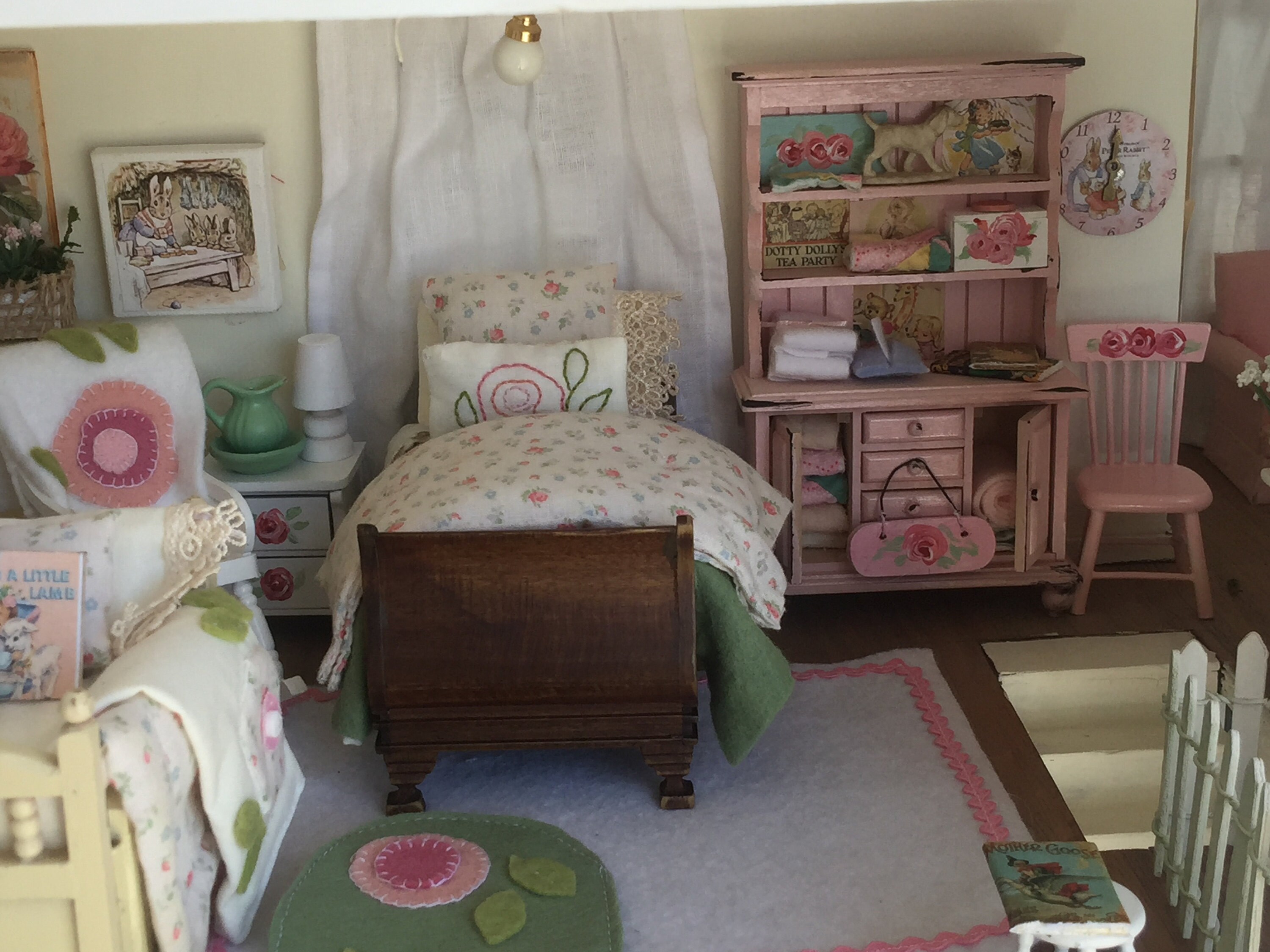 I'm a firm believer in learning new things and techniques. So for me that has been stepping out of my comfort zone, trying to do some things I've never done.
Painting? I can spray paint and have all my life. But it was time to try something new. 
How about you? Is the New Year bringing some new goals with it for you? I sure Hope so!
Blessings,
Debbie