Hey everyone! I hope you are having a great week. I wanted to share some past Kitchen/Dining Room photos.  
Red and white are my favorite decorating colors and I love to use them at Christmas, Valentines, and during Patriotic Holidays.
Loaded up with white pitchers, I usually place them around the kitchen, on shelves, on top of hutches and then fill them with pretty flowers.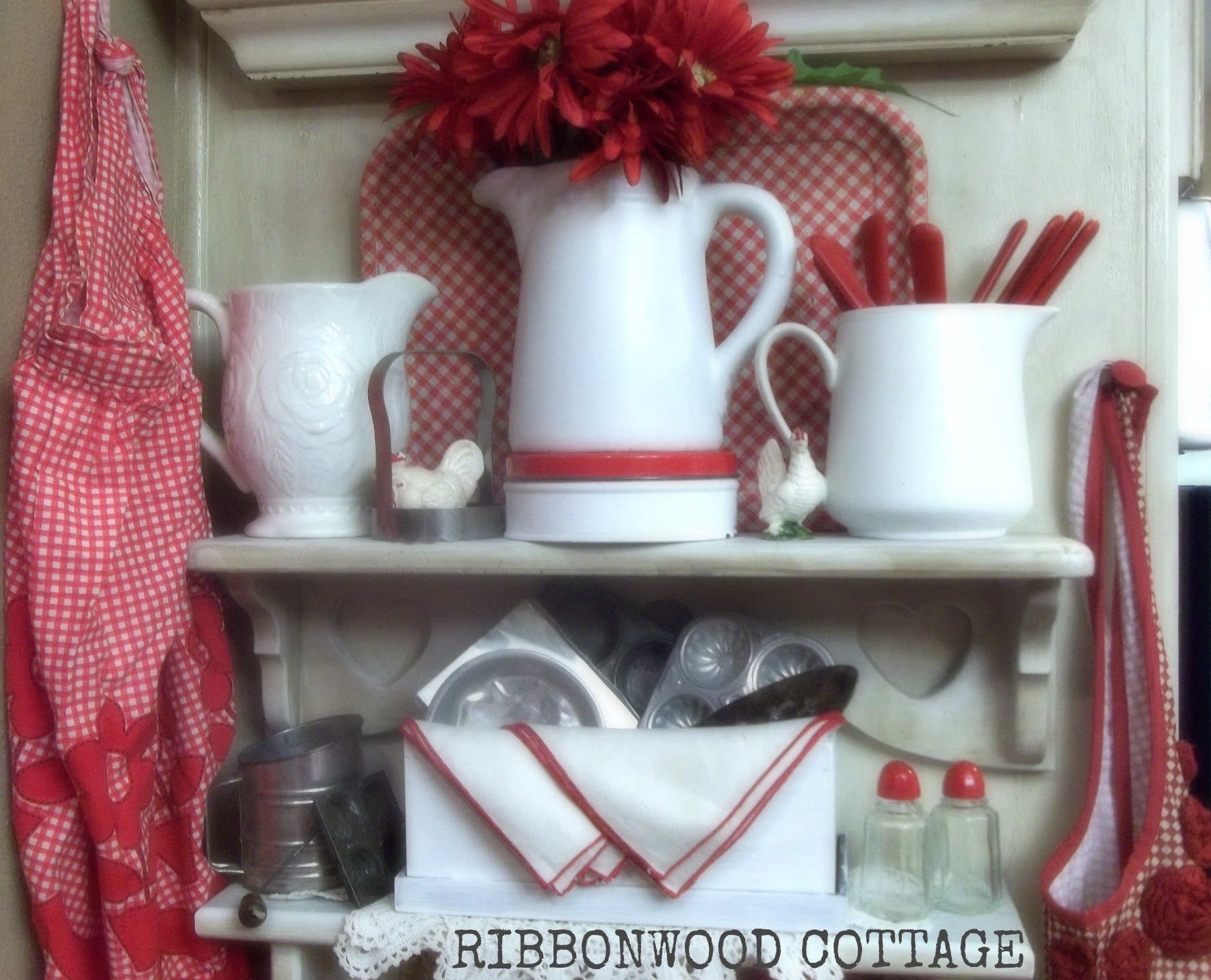 Have you ever found something and were so excited you did a happy dance? Well I did when I found this red hutch at Big Lots years ago. It was covered with hideous colored paint. I brought it home and spray painted it. It is now used for highlighting my childrens toy bake ware.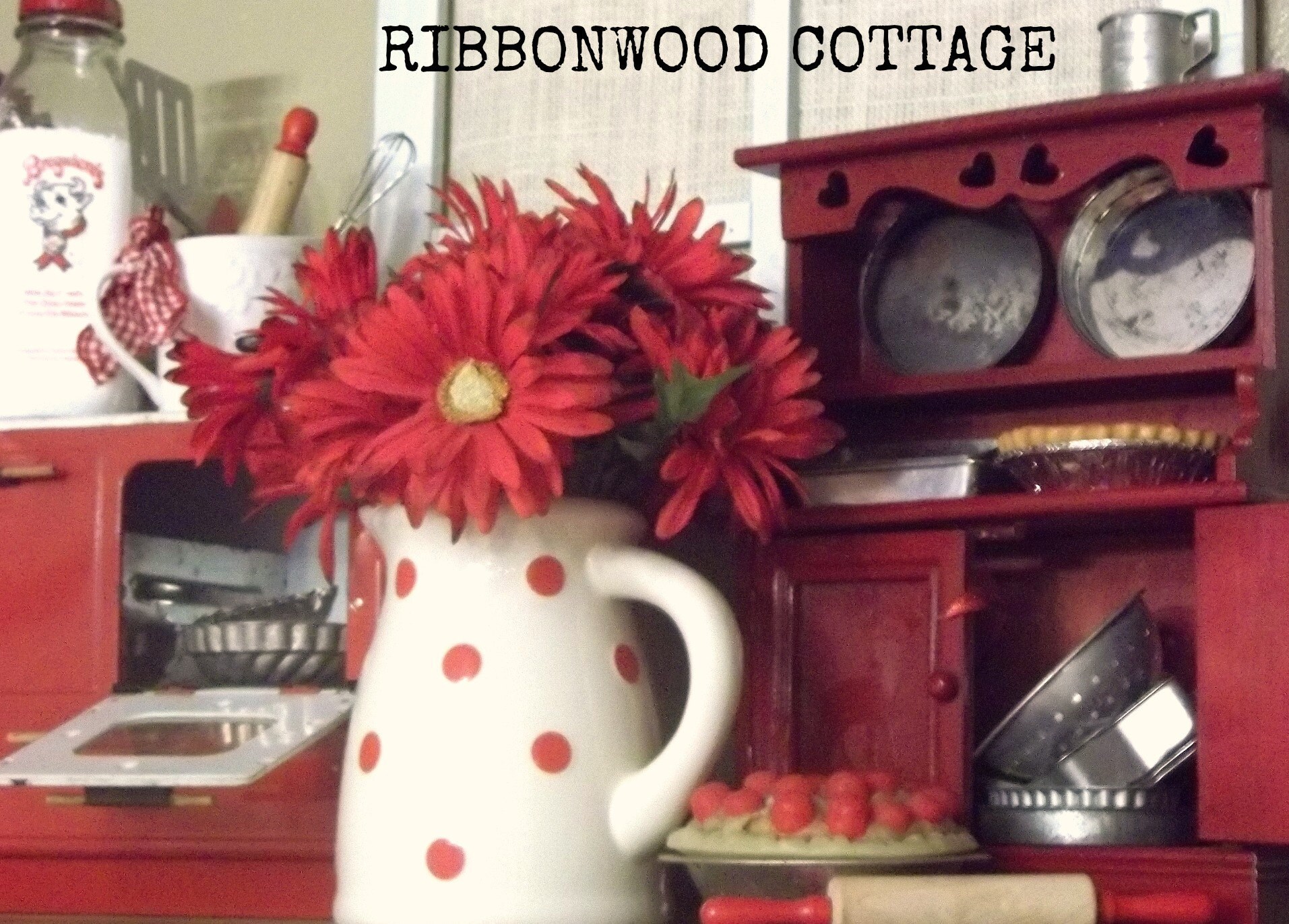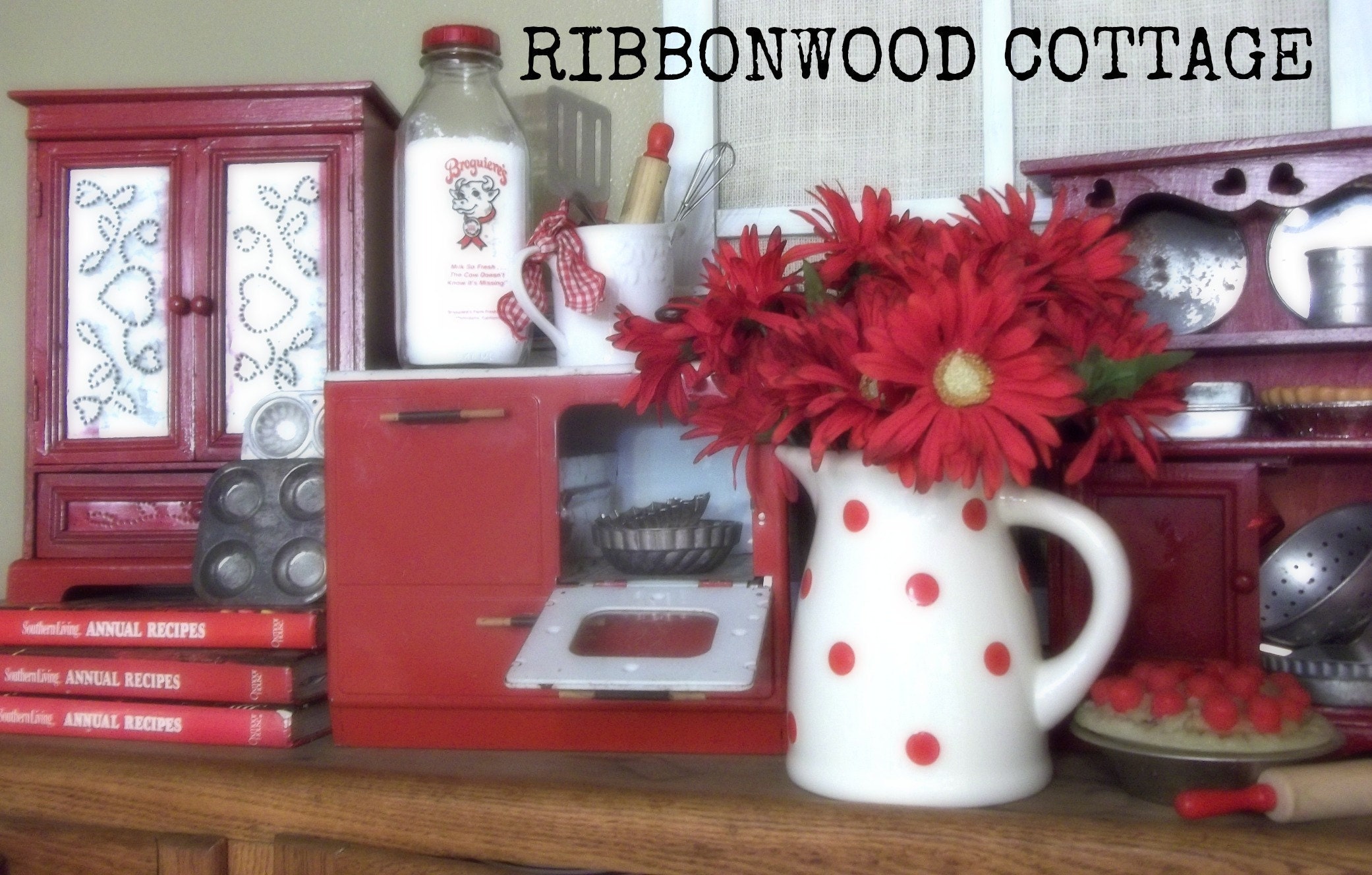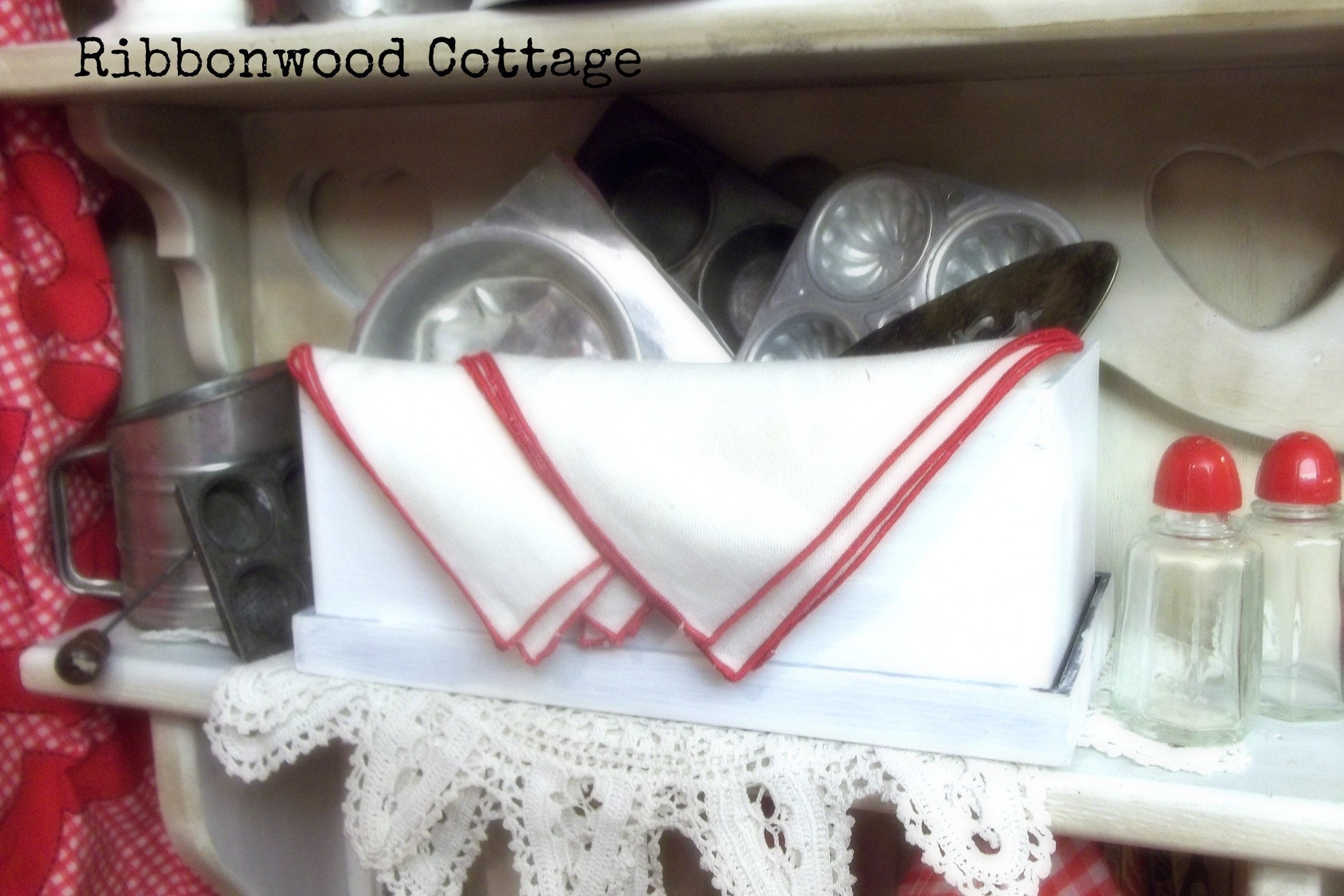 I love to collect childrens vintage toy bakeware. It just does something inside me! Hahaha.....Little and cute.
The table usually has a tablecloth, placemats, dishes and napkins on it in seasonal colors. Again the bigger white pitcher is filled with white flowers and displayed on a wonderful cake plate.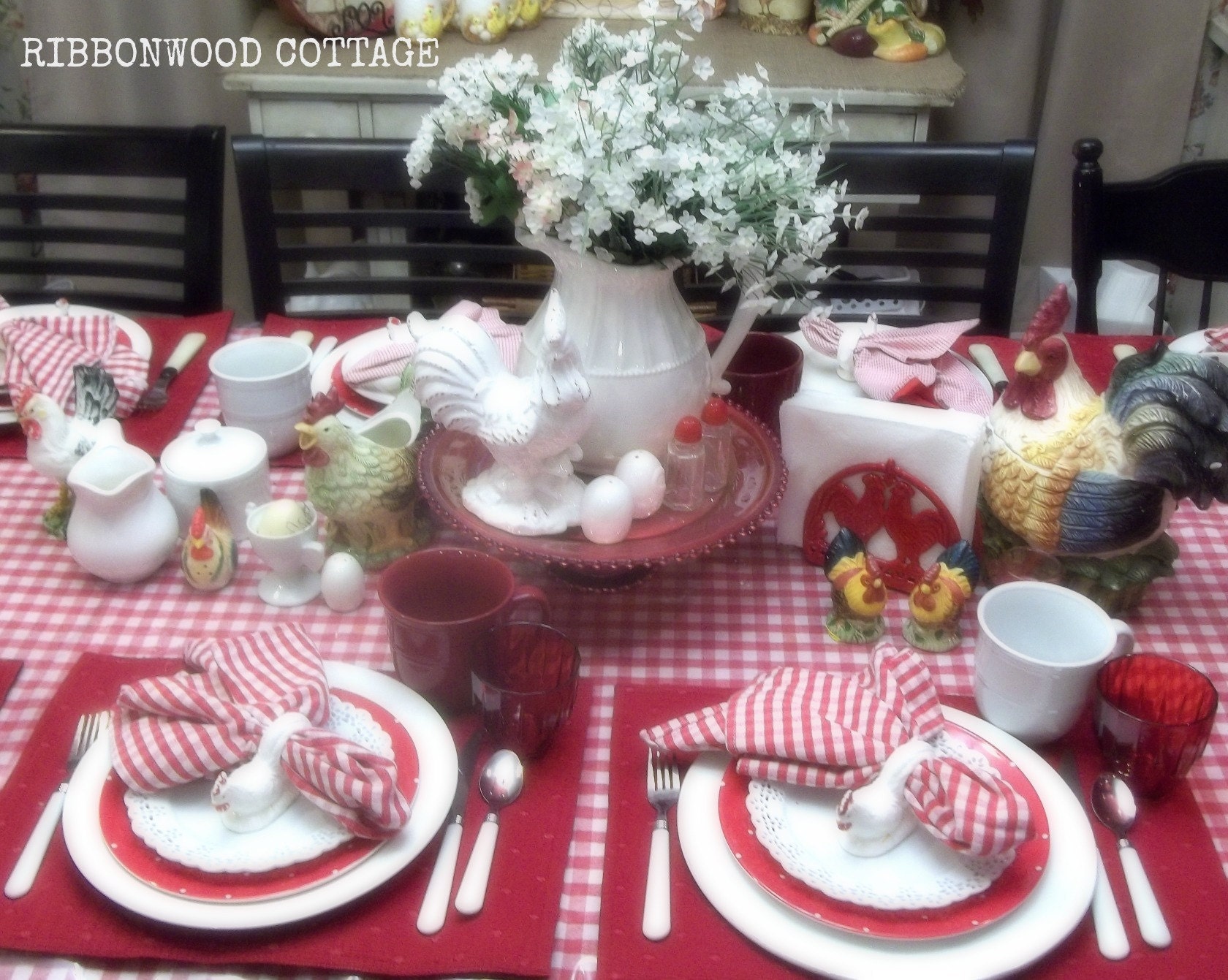 Aren't those vintage chicken napkin rings adorable? They are perfect for my color scheme.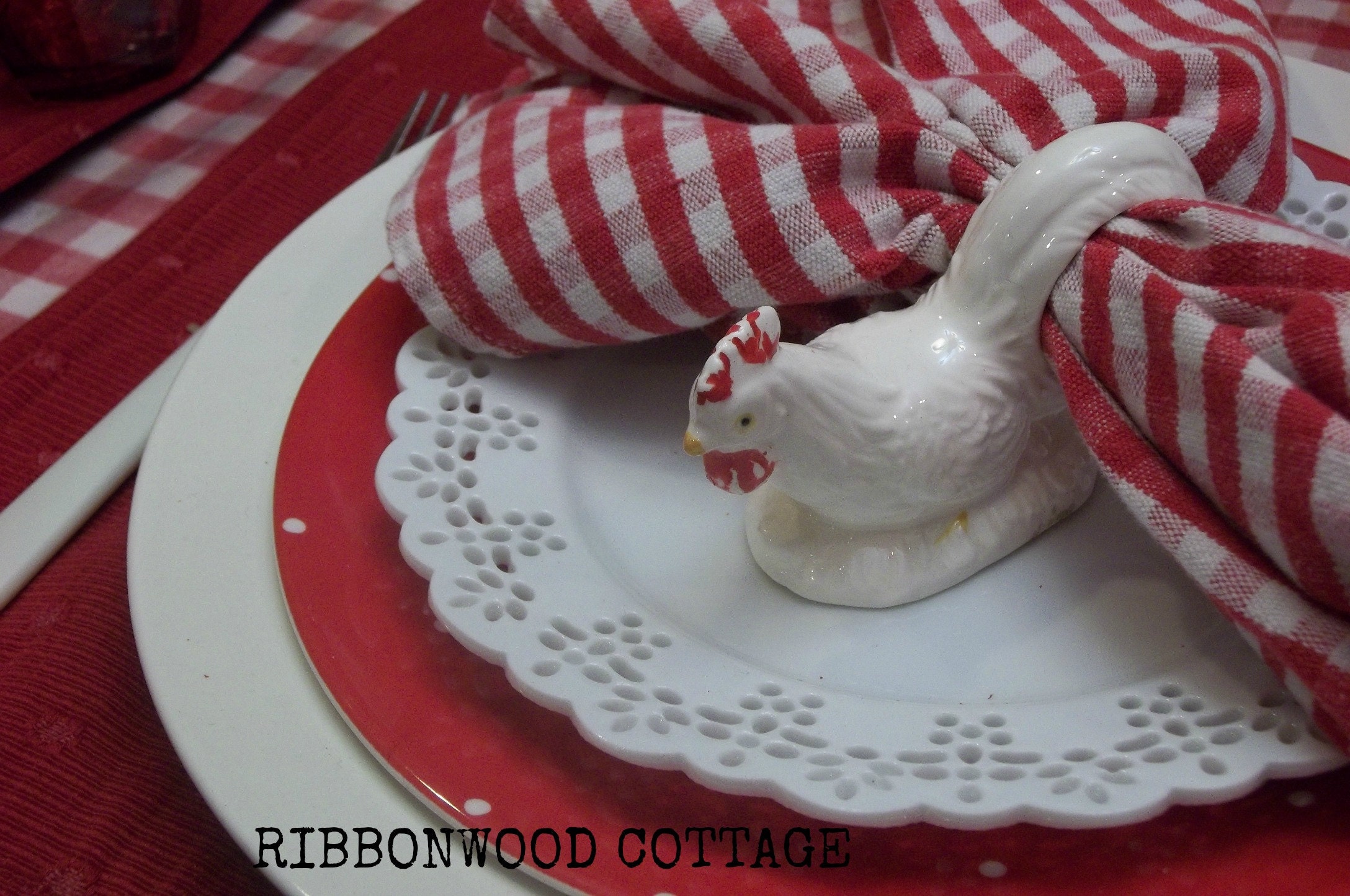 Blessings!
Debbie