Hey there! Valentine's is almost here.  I usually get a vase of pink flowers, and some candy and we enjoy it together. But I do love getting our kids and grandkids some candy...we've kind of made it more of a family event than anything.
But I have something for you! I LOVE LOVE LOVE vtinage Valentine images and have been collecting them for years. So I'd like to share them with you. I print them out, frame them or use them in my planner for fun ephemera....I just enjoy how they look.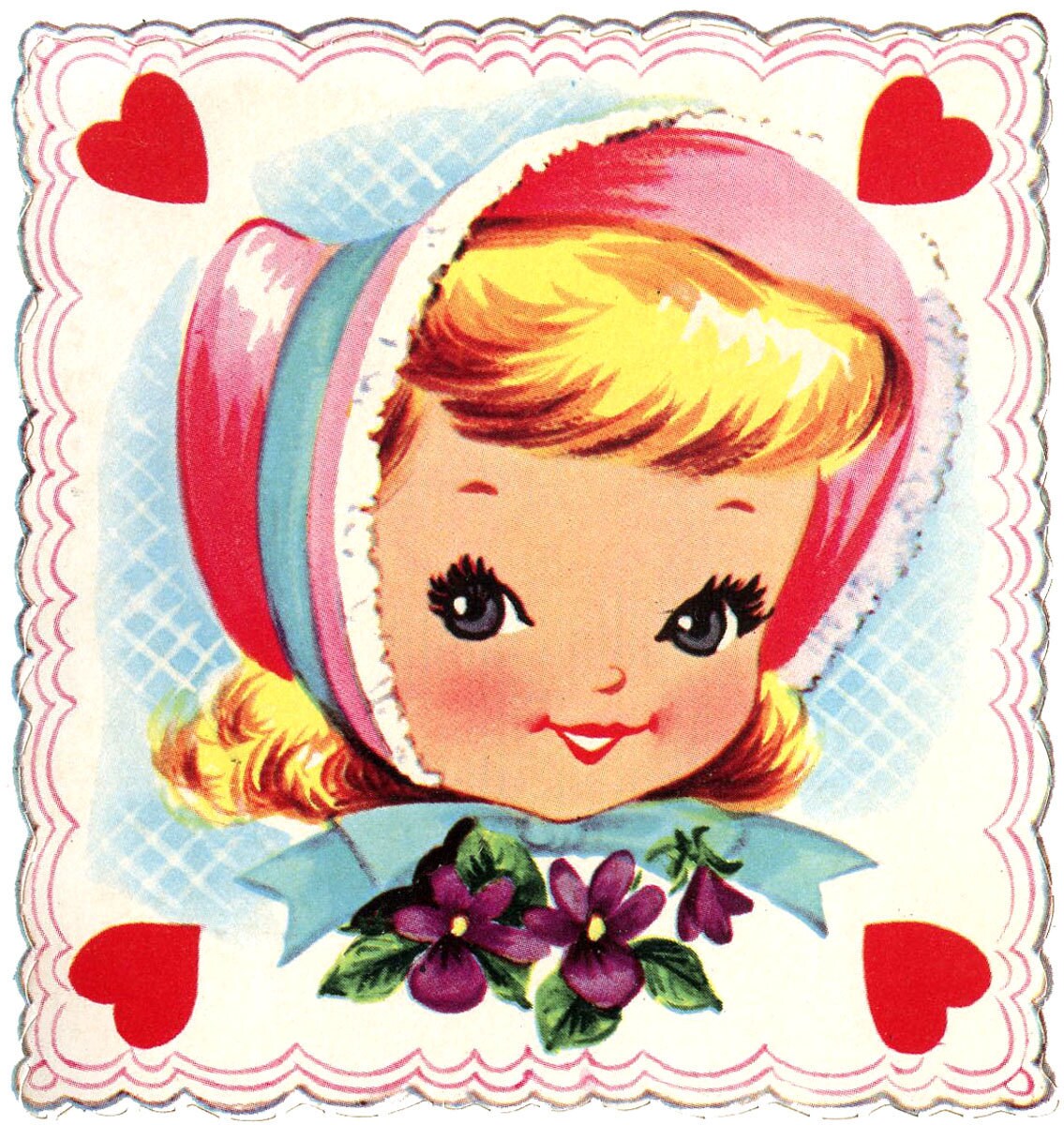 Do any of you remember the fun of getting 30 or so Valentine's ready for your class. We would make some kind of holder and decorate it. Then on Valentine's day we'd have a party. Someone would make cookies and red punch and we would pass out Valentine's cards to everyone.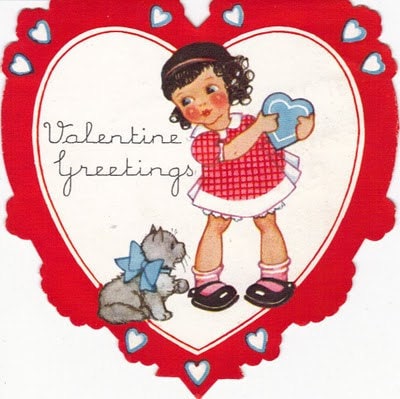 I remember almost passing out in 1st grade when little A.J. the cutest boy in class gave me a Valentine card. I thought I had died and gone to heaven!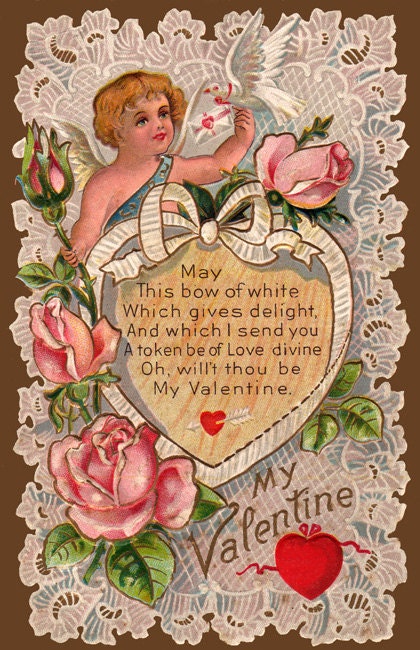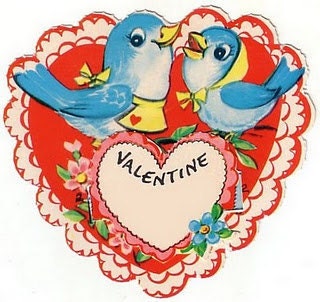 A few years back I cleaned out one of my favorite display cabinets and started filling it with all things pink, white and red. I went shopping in my house and sewing room and put everything on the table. Next I got out my Pink Melmac vintage dishes, little white pitchers, glass jars and started filling them with ribbons and stickers.
Glass jars were filled with pens.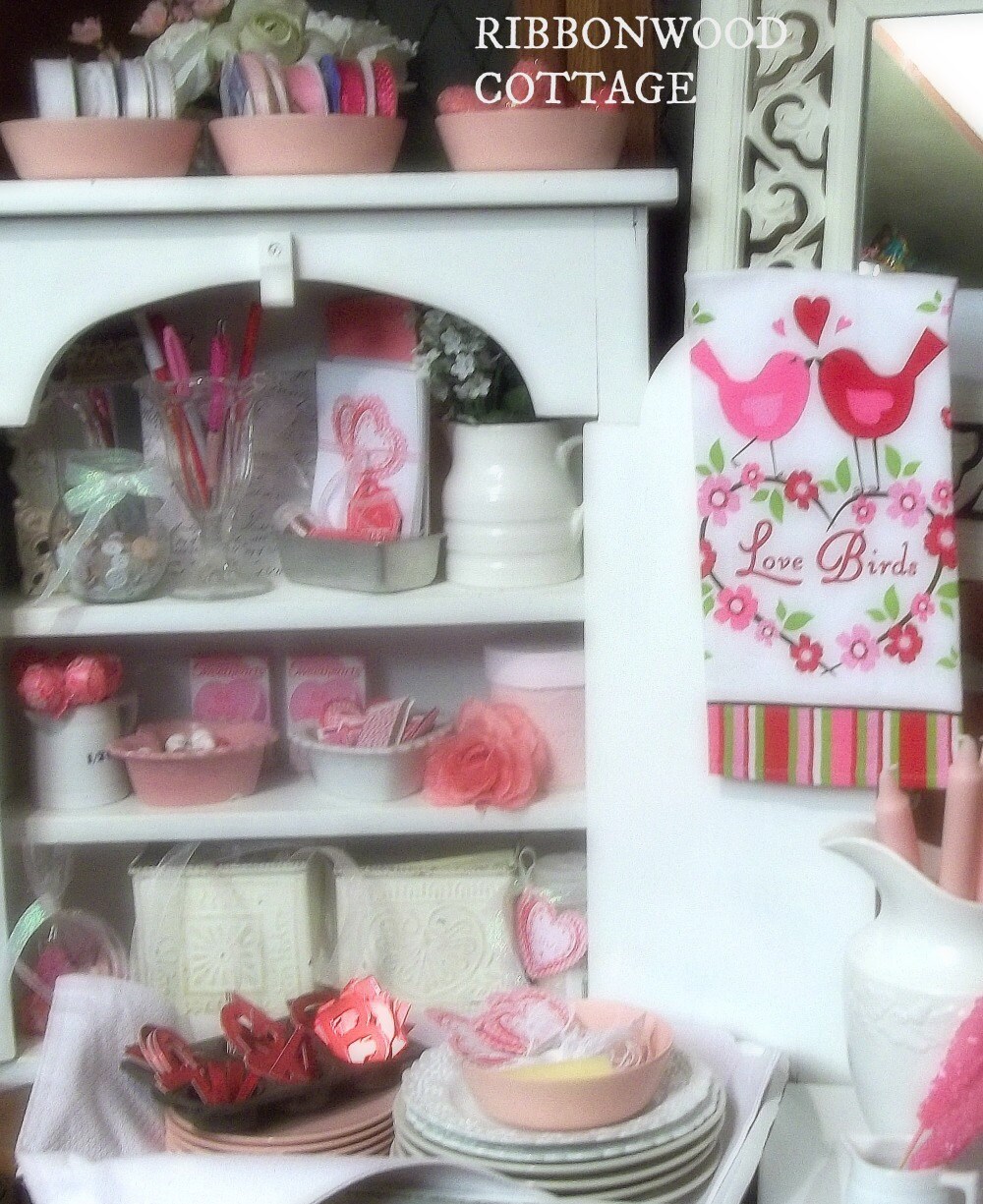 I filled an old vintage cupcake pan with red letters from some old Scrapbook supplies. The only thing I bought was candy. It was a lot of fun and the kids sure enjoyed it!
You might notice that I like red....just a bit!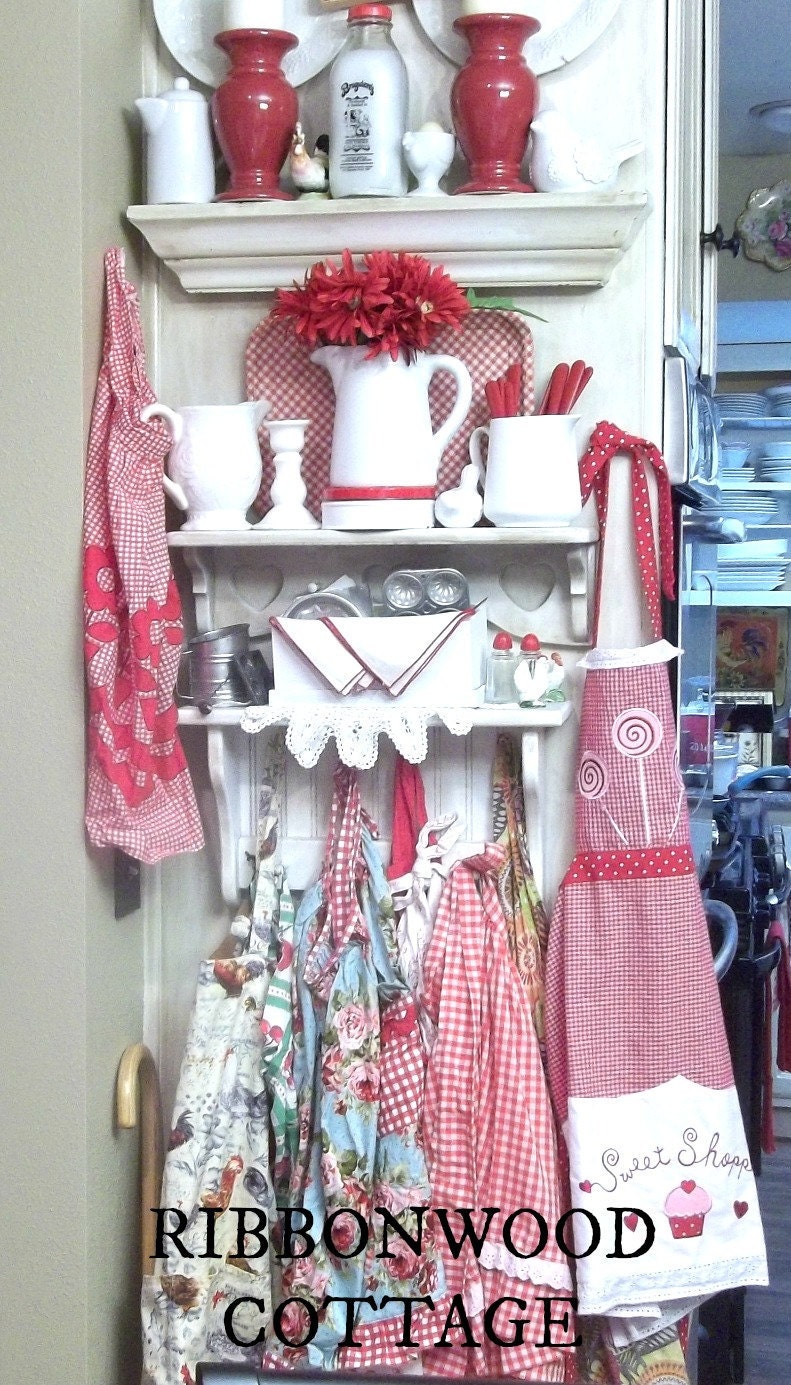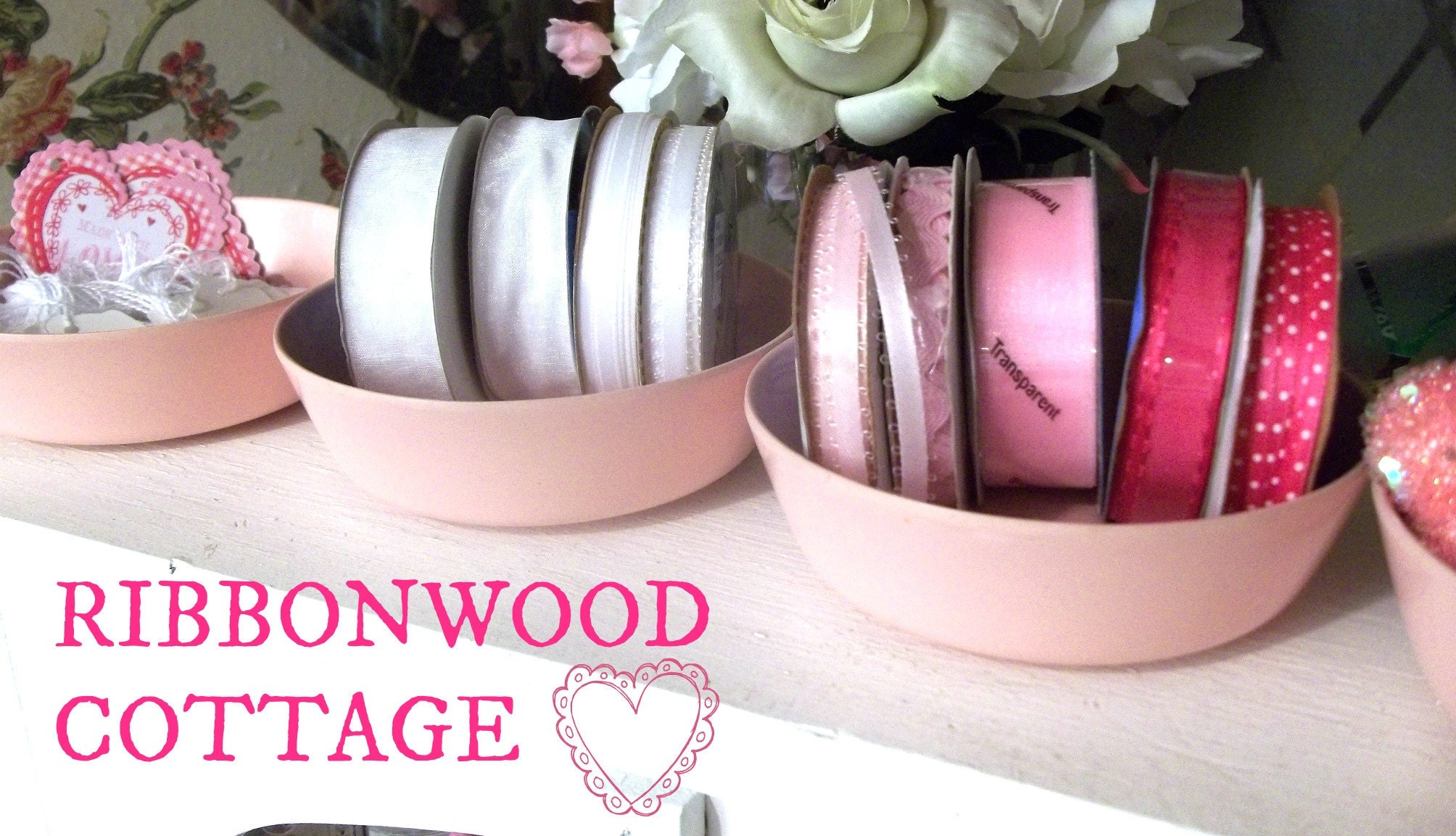 Hope your Valentine is Sweet. Make someone happy. There is a lady at our bank who told me her husband, now passed used to buy her Roses on Valentines day....and I'm going to take her some flowers, just to remind her she is still significant and special.
Blessings,
Debbie!