Happy Spring everyone! I've added quite a few new Spring Things in the shop. I've been working fast and furious. We have another grandbaby due any moment and I know I will be busy holding and kissing my new little grandbaby. First things first right?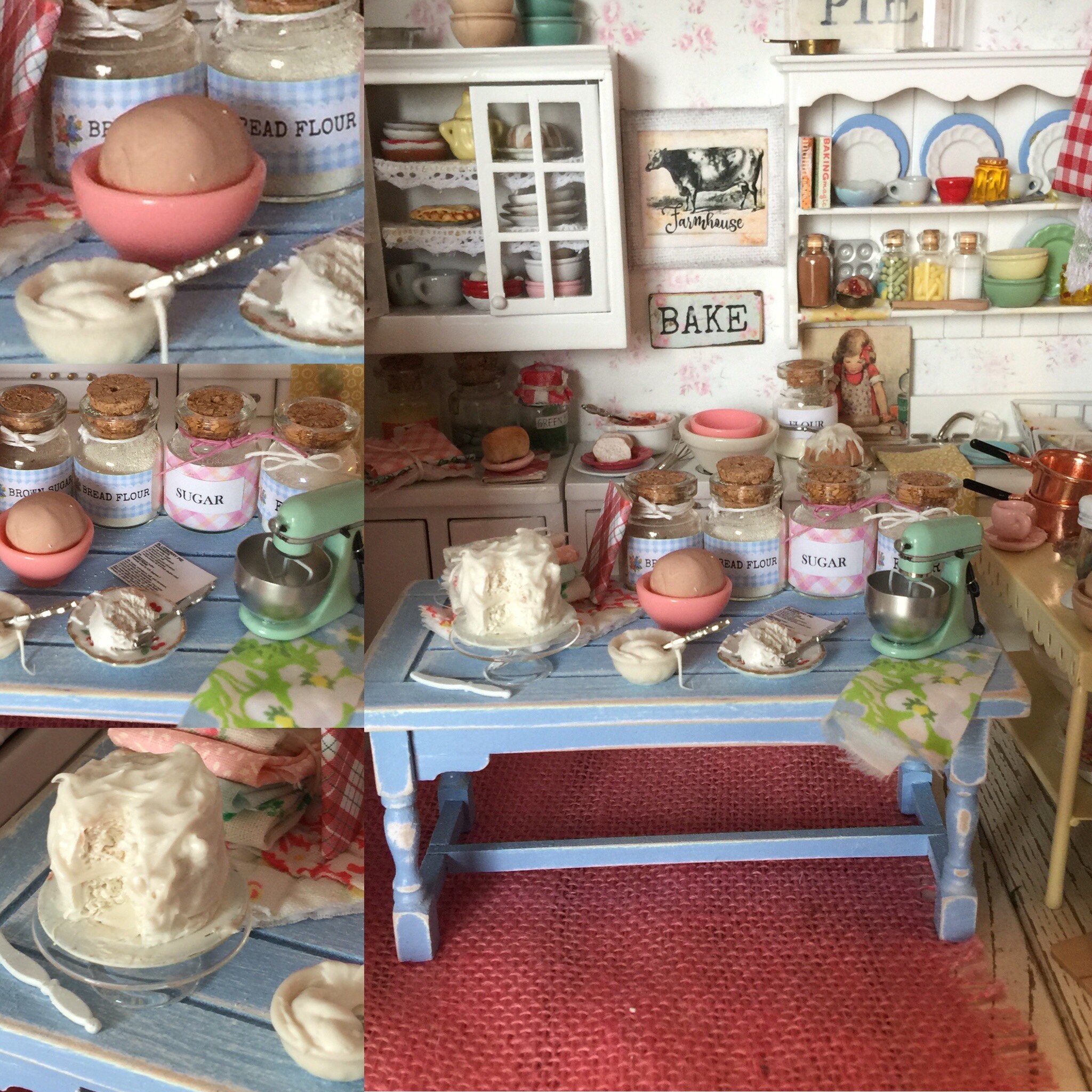 I had a magazine editor contact me and ask if I would do a feature on my workspace area. I sadly had to message her back and tell her I couldn't. My work area ceiling has completely collapsed because of rain and storms that we have gotten in S. California. 
It is discouraging and I'm not sure when it will get fixed. So I'm working at a very small desk and actually getting quite a bit done. It is rough when your work area or things you need daily have suffered a disaster.
While we were gone at our son's house (he's the one who just had twins!) our pipes froze and burst and flooded our home. So needless to say we have had a sweet family year, and disastrous home year! One thing I do know is over time it will all get fixed and I'll remember the twins being born over the ceiling and home flooding.
Focusing on the good is helpful and it keeps my mind in a better place.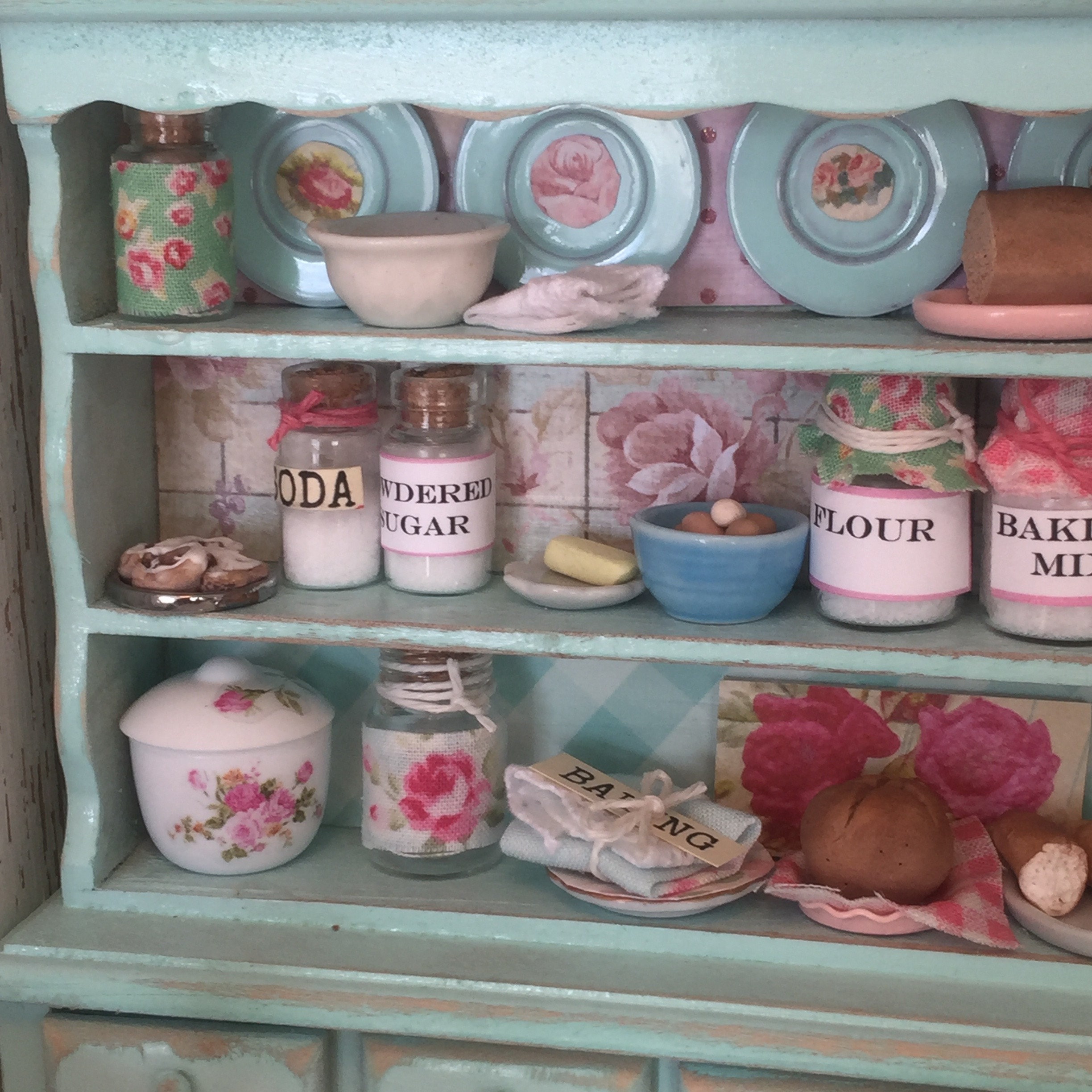 I decided to work on some new little furniture pieces and keep going. Do what I can do and hold steady till house problems can get fixed.
There are many ideas lately  in my head and again I'm working as fast as I can to bring those ideas to life.
I have a cute laundry room in miniature idea that is coming....wait till you see it!
Below is a centerpiece of flowers. I took a box and cut it with a craft knife so that it was about 1/3" tall. I covered it with floral washi tape. I love how it turned out! Then I hot glued spanish moss and little tiny silk flowers inside it. Not too hard and I really like the look of spring in this little room.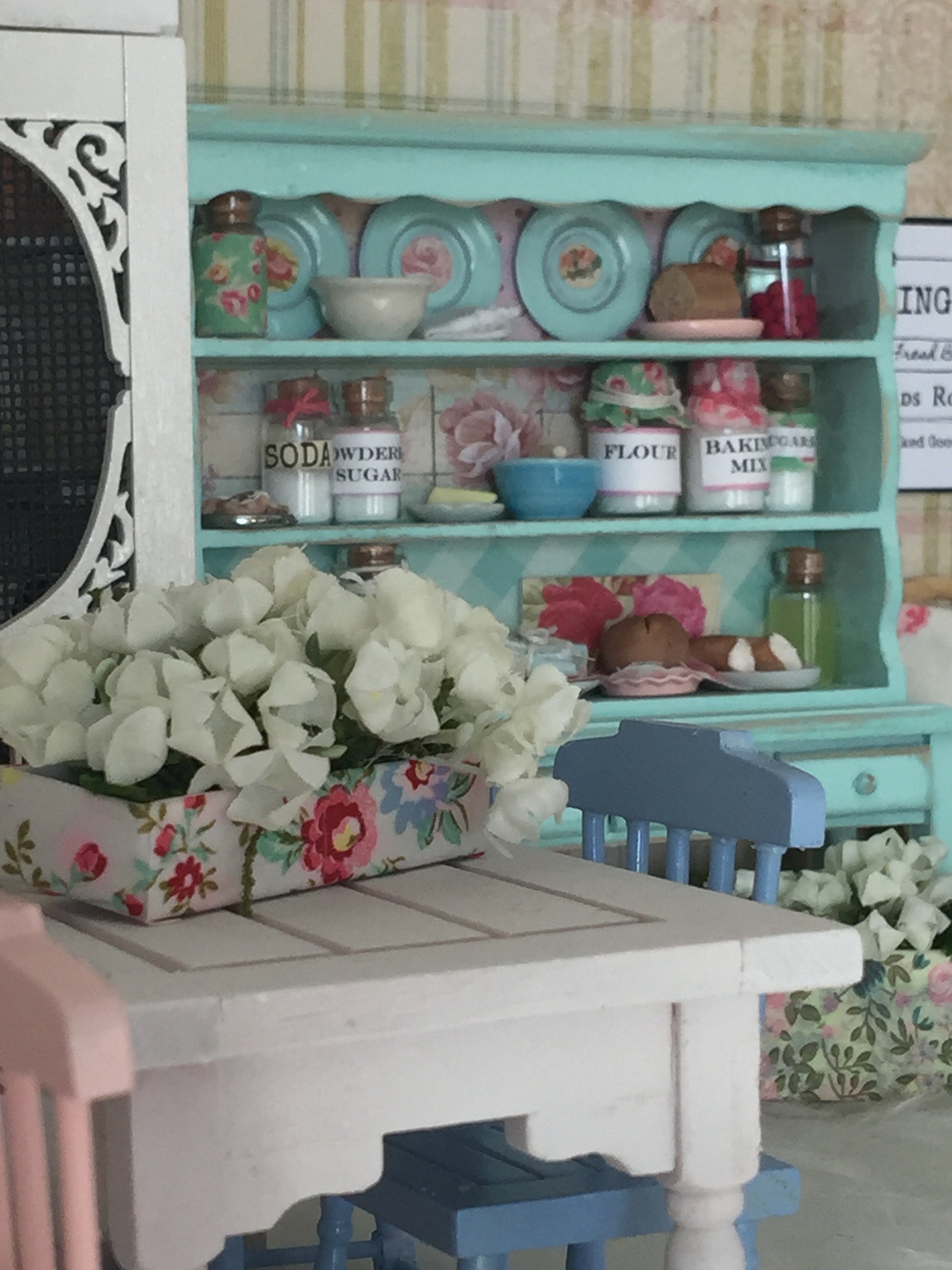 Be sure to note the lined drawers - I just love that!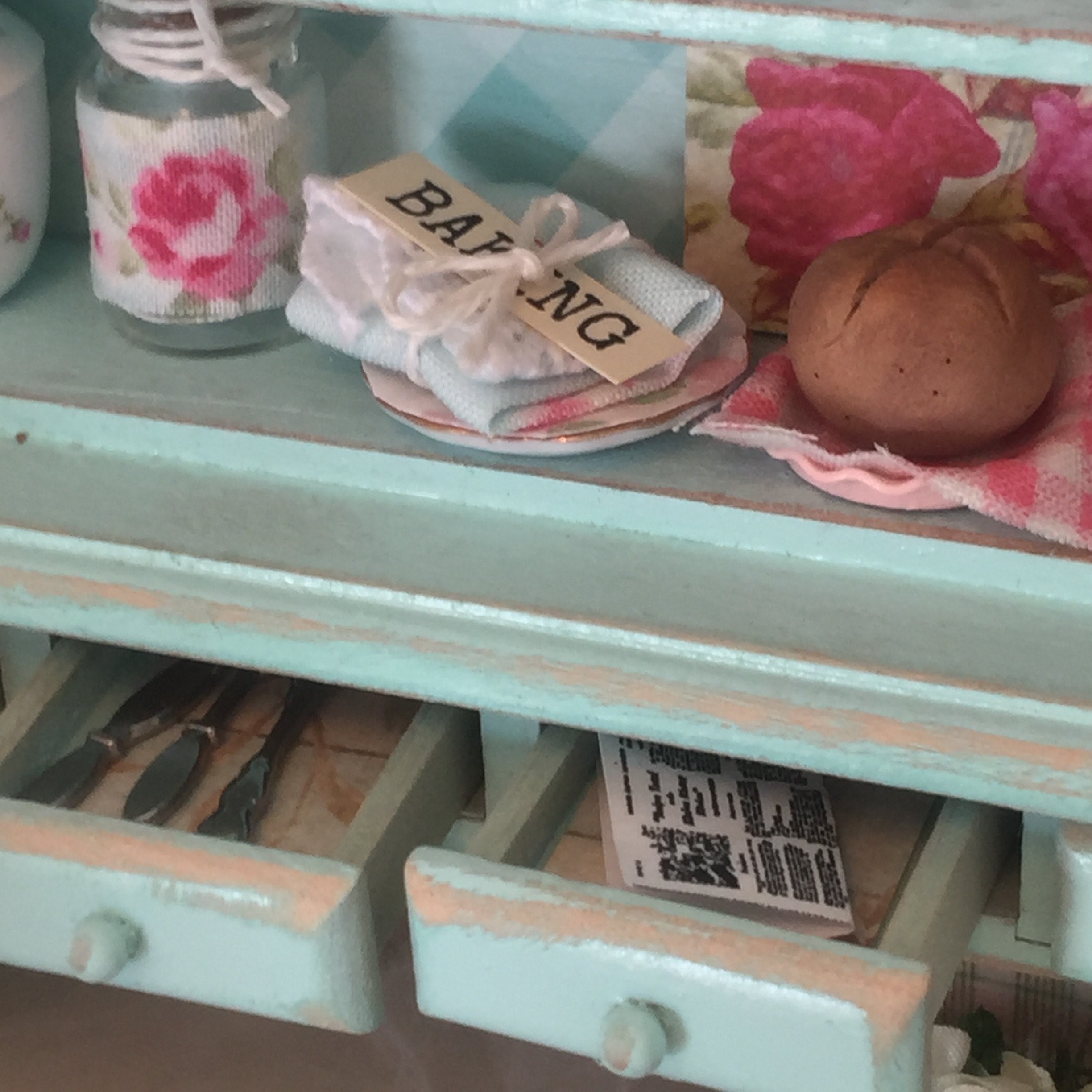 Distressing miniature furniture is fun. Paint, sand, distress....I think it just looks nicer when it has that Shabby feel to it. I've even spray painted furniture, sanded and distressed it. It works on spray matte, but not so good on glossy spray paint.
Many times though I will take craft paint in colors I like, like this aqua, but I will add white to it till I get the paler shade I want. 
If you have older and even ugly dollhouse furniture, try painting it, sanding it and  see if you can't bring new life to it. You might be pleasantly surprised!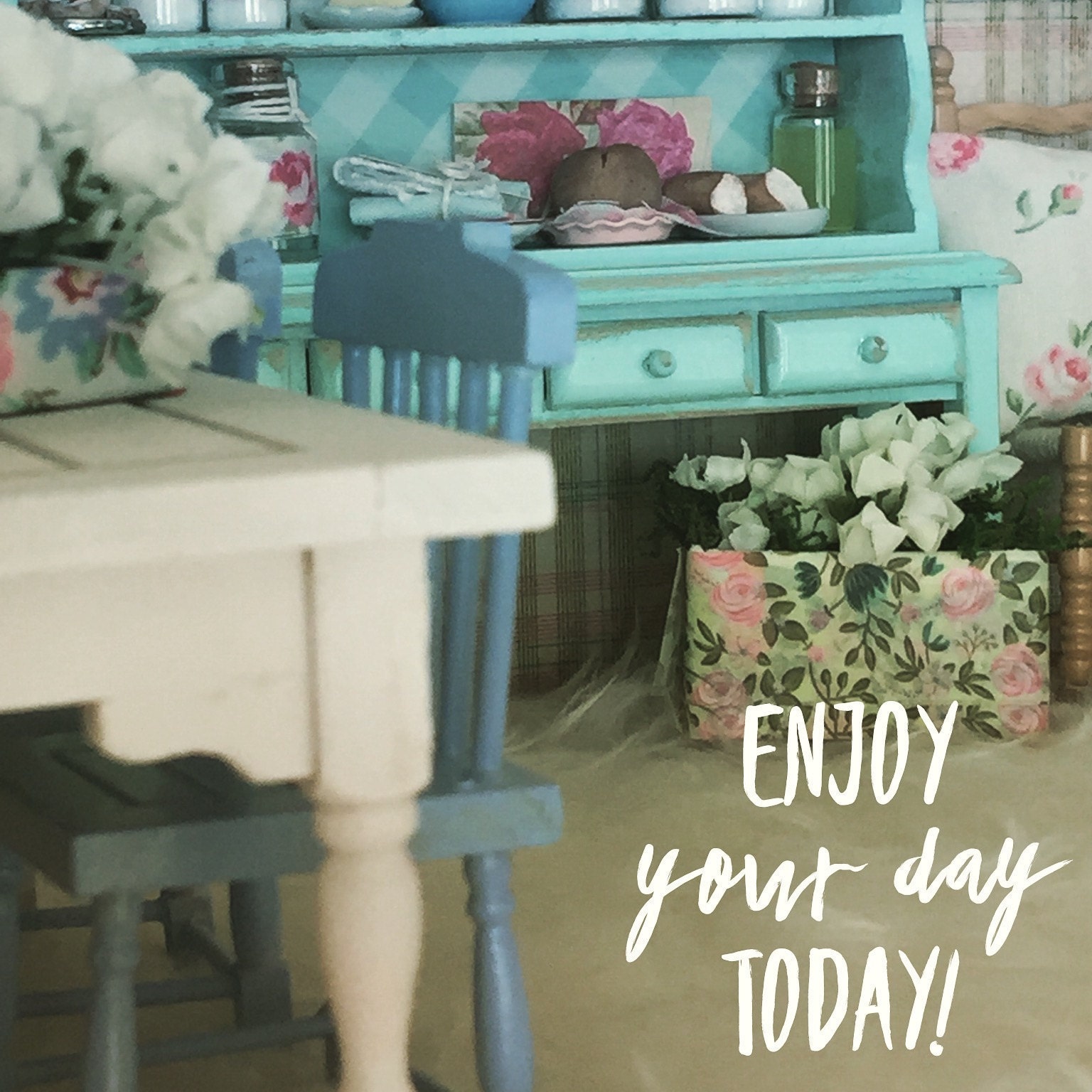 Blessings,
Debbie Booth