Happy Spring and Happy Easter to you! 
We are anxiously waiting for our newest grandson to be born!  Currently I am working on the latest designs for my shop and a spring catalog that is in the works! A few miniature quilts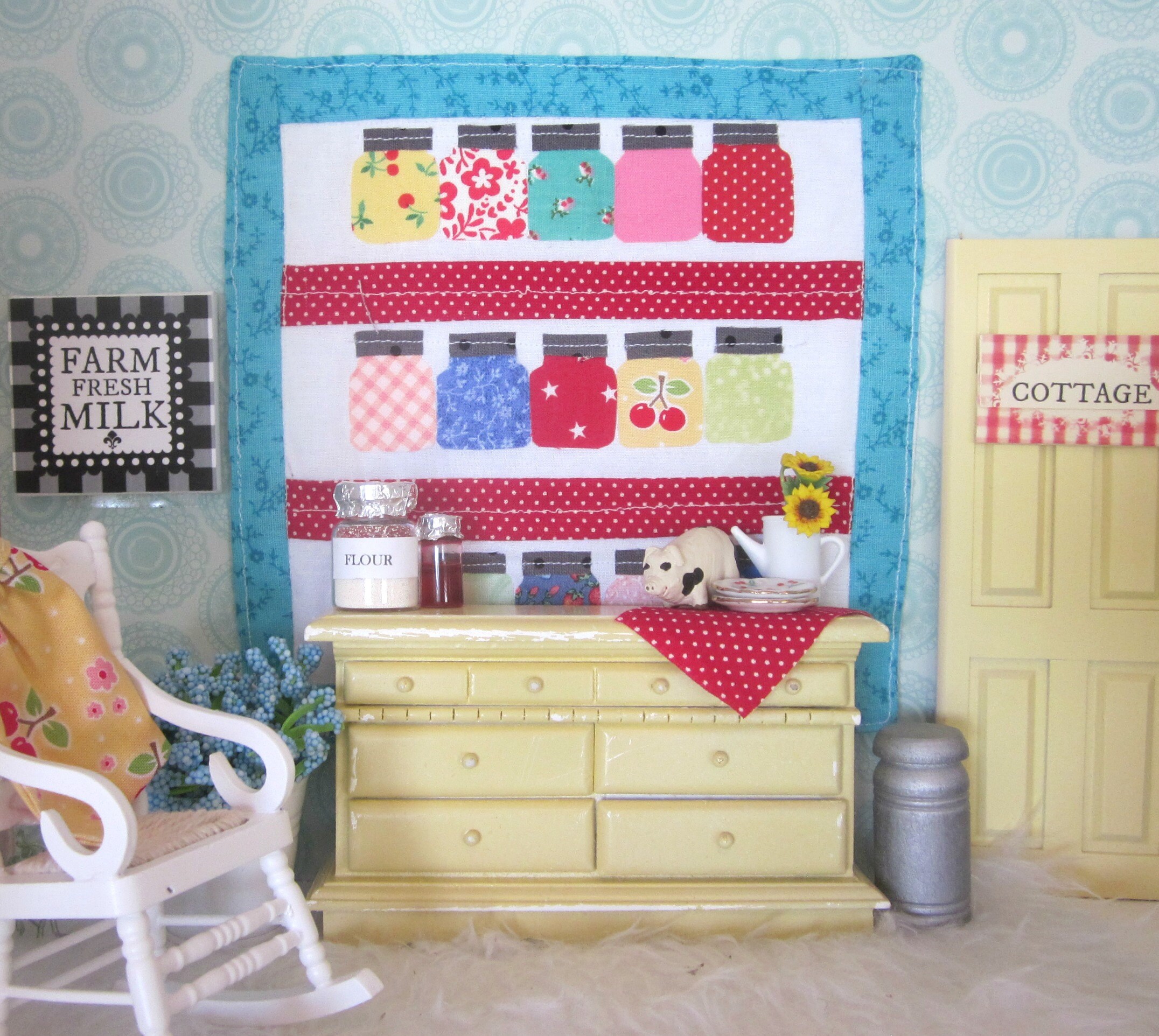 Use SPRINGSALE coupon code for 20% off in my shop RIBBONWOODCOTTAGE. Wonderful things are for sale.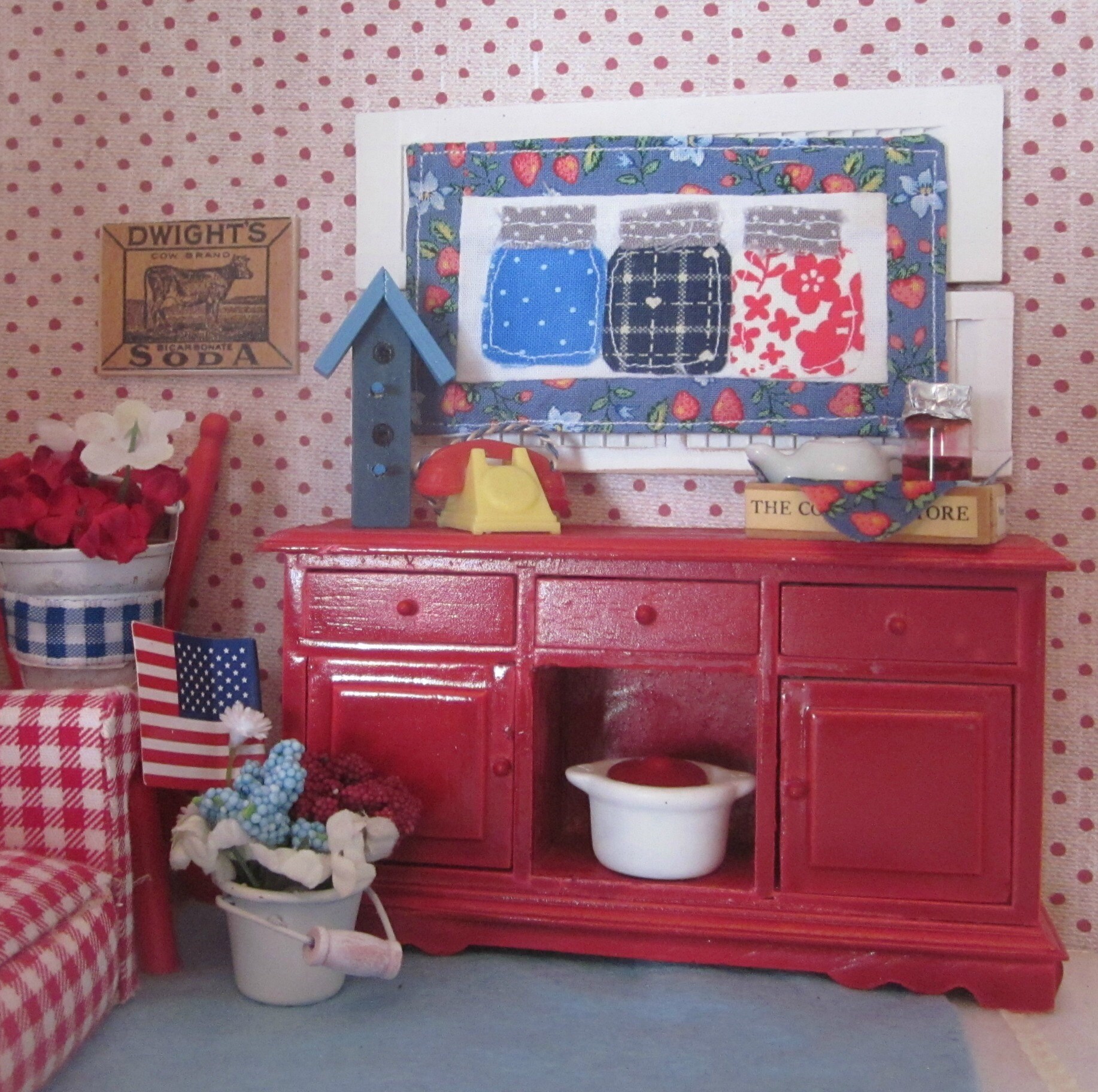 I am a quilter at heart and love quilts. Over the years I have acquired some amazing quilts. A few from Amish country, others I have found online, at estate sales.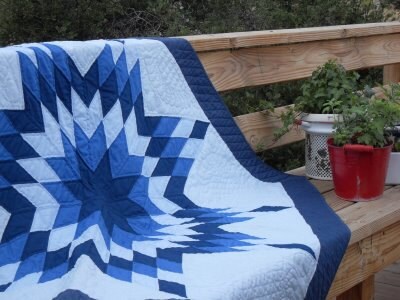 The ones I have made in the last 15 years are all machine appliqued.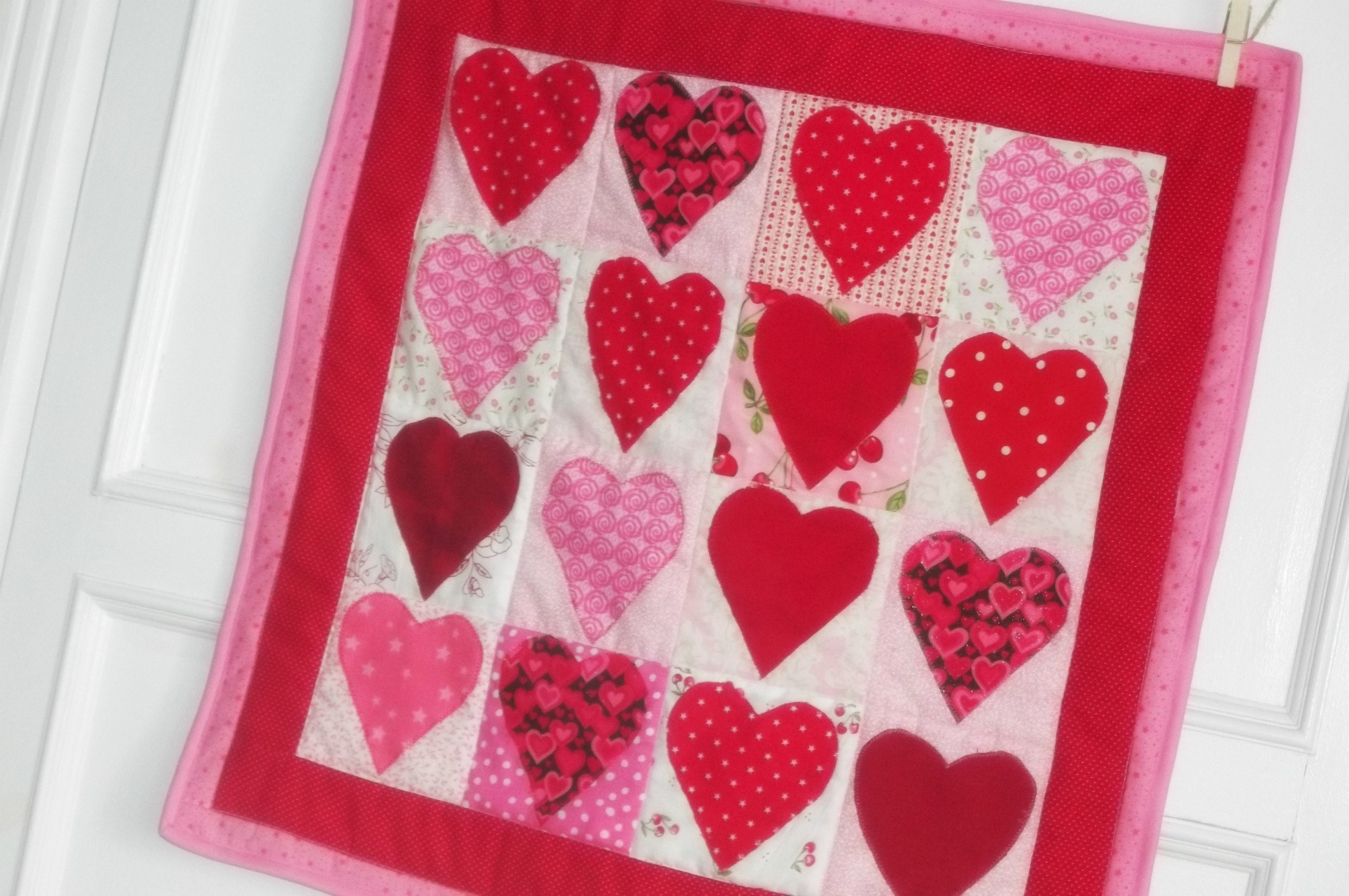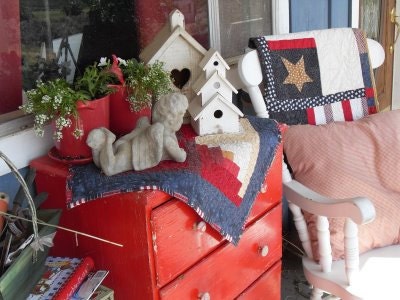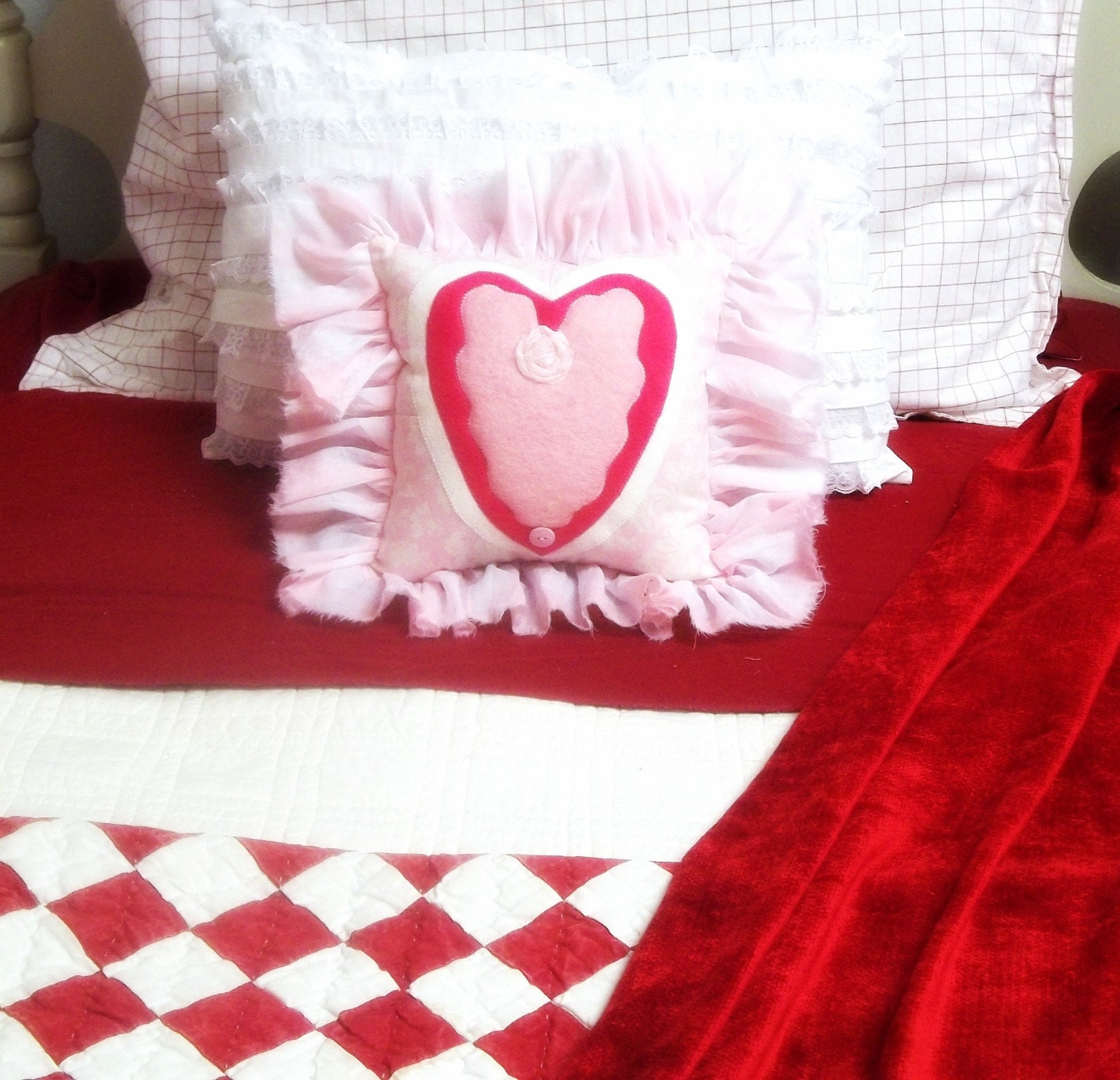 Using an old VINTAGE door, I attached it to an inexpensive bookshelf from Walmart with hinges and stacked some of my quilt collection on the shelves. The door is actually taller than the shelf, so I stacked some thinner quilts on top of the shelf to fill in the empty space.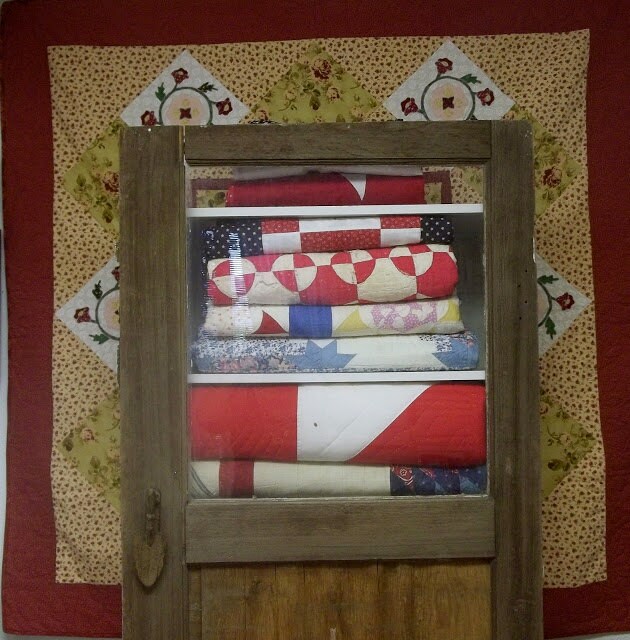 My quilt collection is one of my biggest treasures. Especially the quilts I gained from my grandmother. Hand appliqued and beautifully made I love each one.
Even little patchwork quilts are fun to make. I love using some of my favorite scraps to make little squares. Then I sew them all together for sweet little quilts.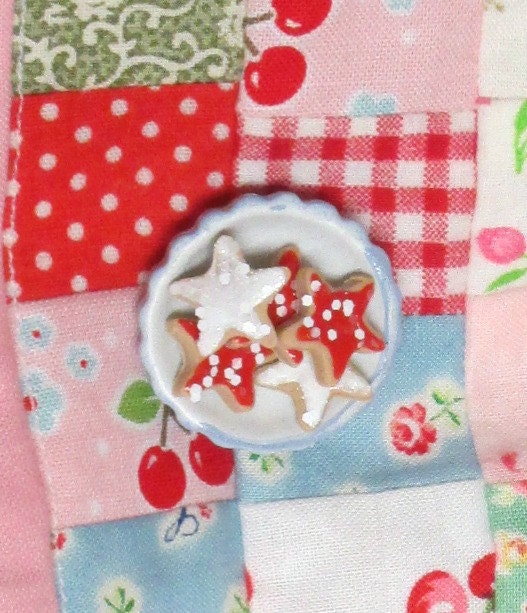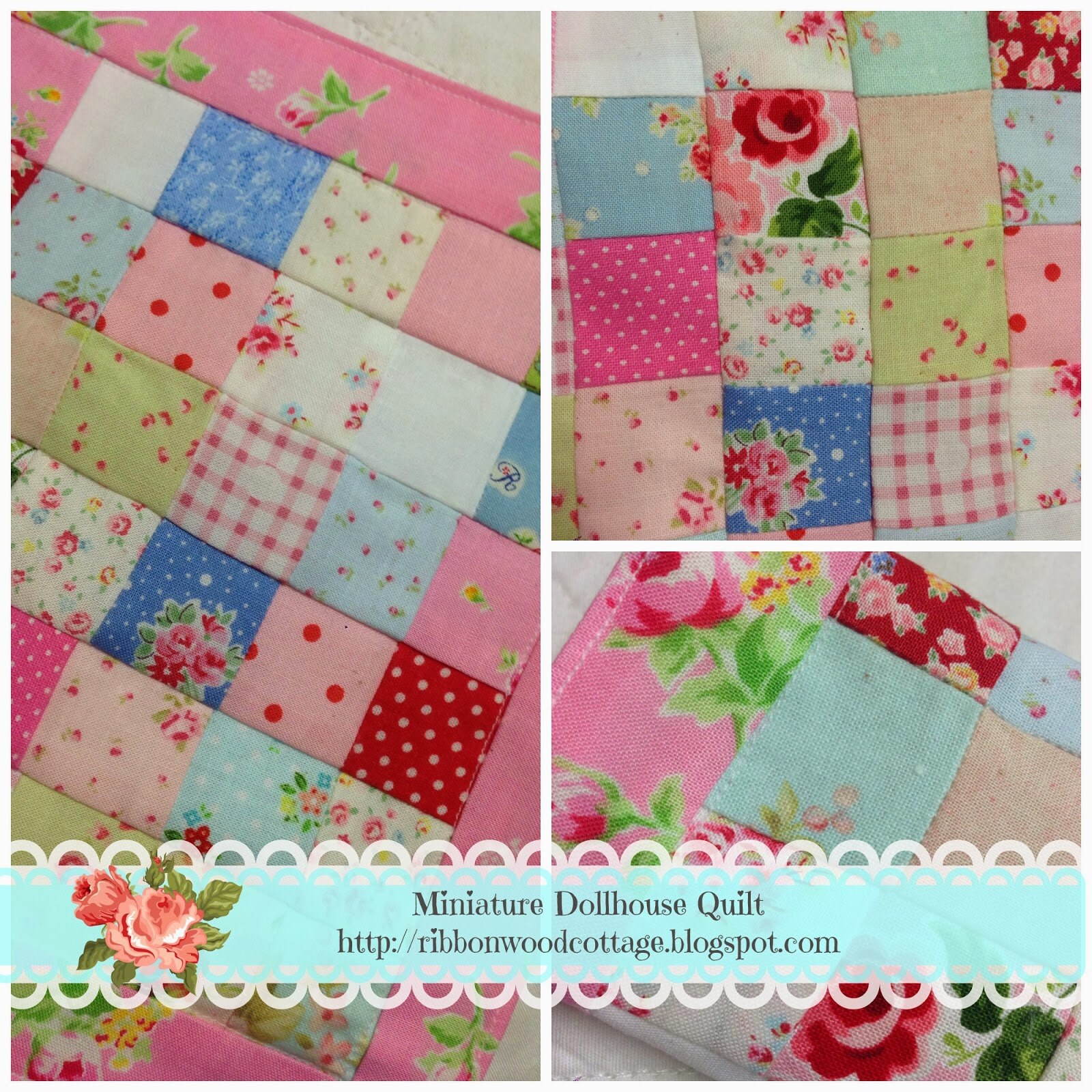 This has my old blog address on it, but this simple miniature quilt pattern is available in my shop. Very easy and fun to do. Even a beginner could make this simple dollhouse patchwork quilt. Measures about 7" x 7".  Would make a great first pattern for a young girl to sew and make for her doll.
My newest pattern below will be available shortly.Farmhouse Canning Jar Miniature Quilt.  I just love it. I love canning jar quilts and think they are just the cutest thing ever. I studied and looked at a large sized one and thought surely that could be made in miniature! So after a few fails, I made the pattern even easier than I first planned. Very fun to make too.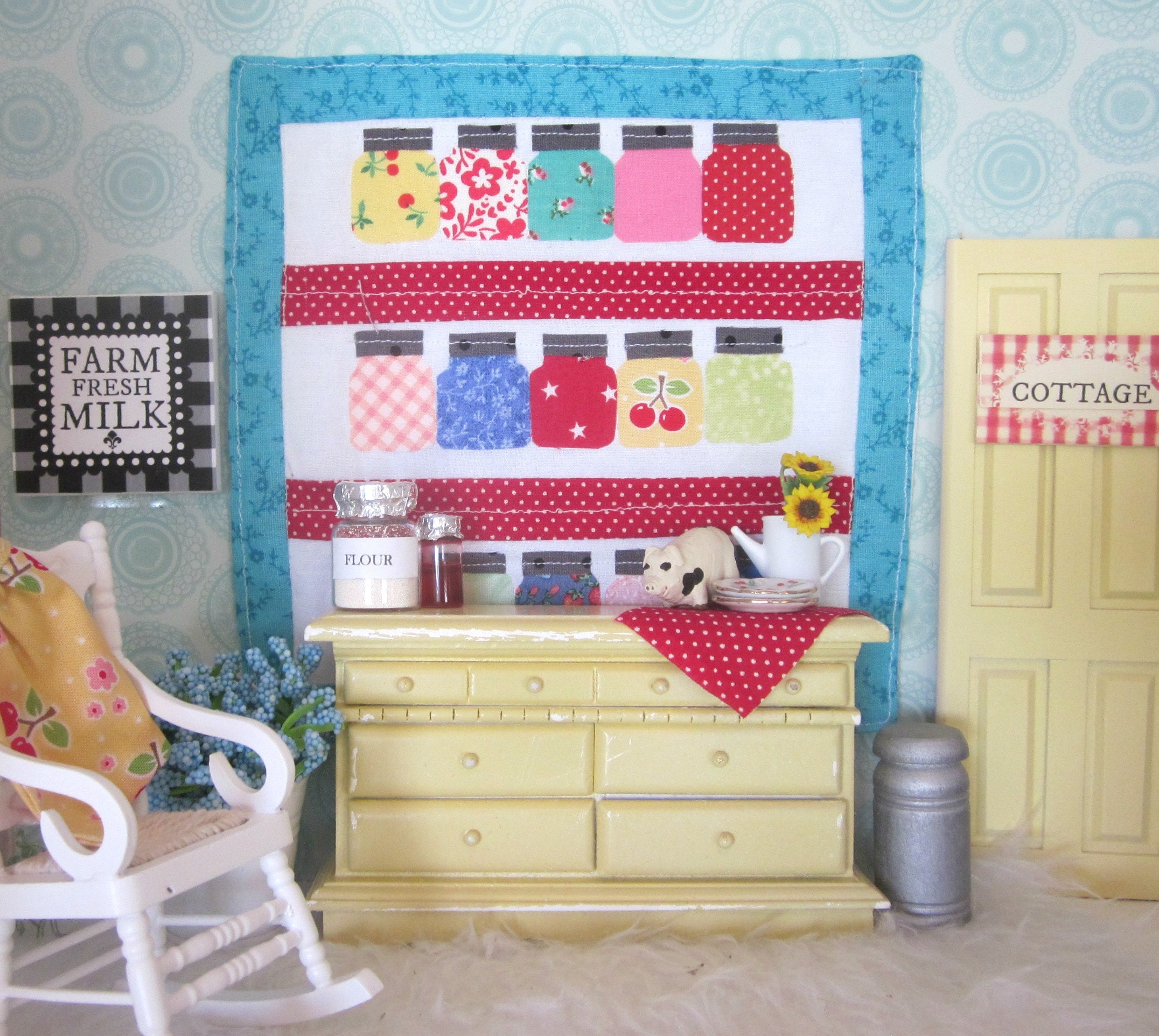 I thought it could be so cute using fabric with little fruits on it. Or how about all spring and pastel colors for and Easter looking quilt. I made it using vibrant colors and summer colors, but it could be toned down or even done with prim colors for fall!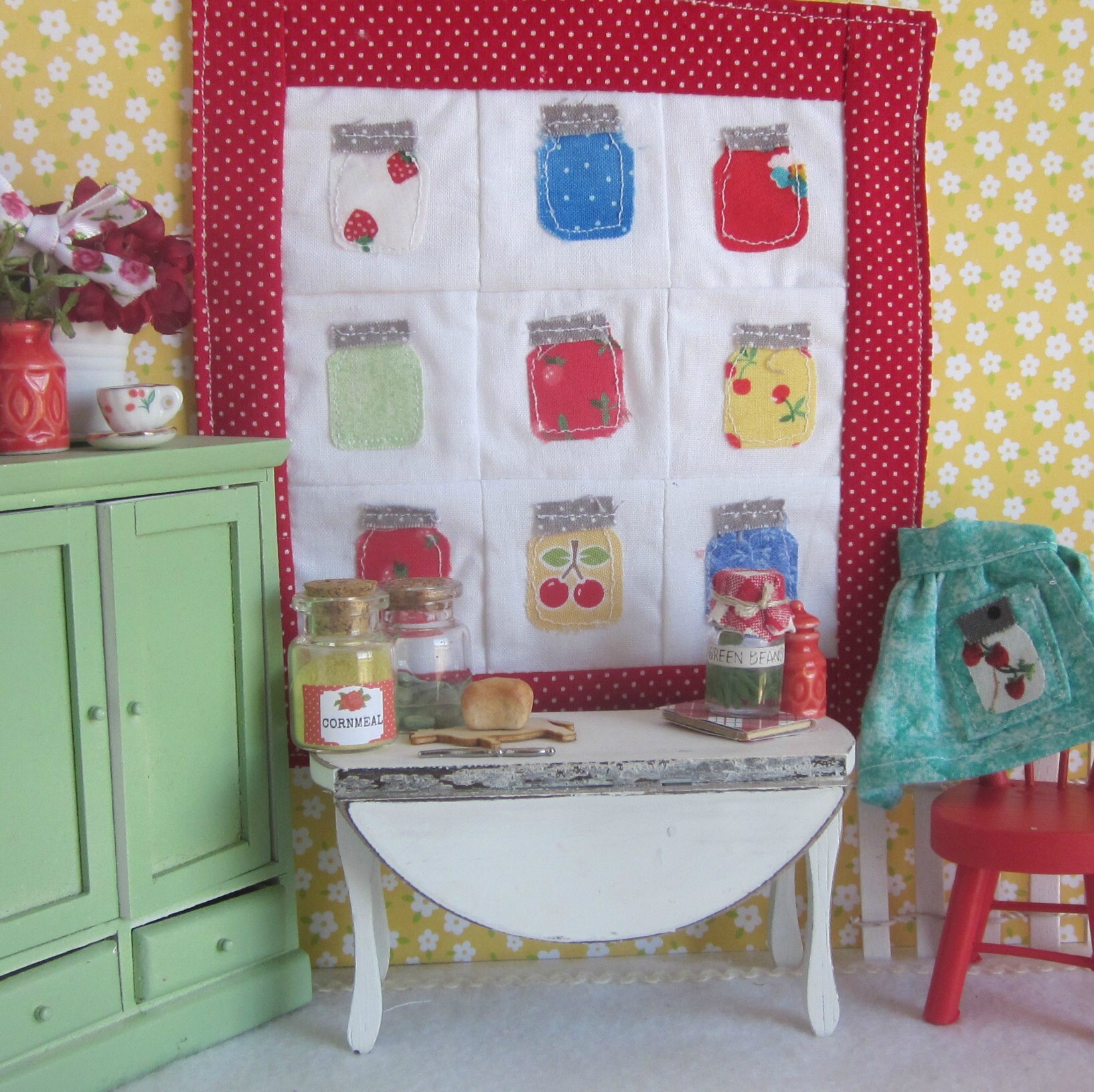 See my DIY Miniature Green Bean Canning Jar HERE!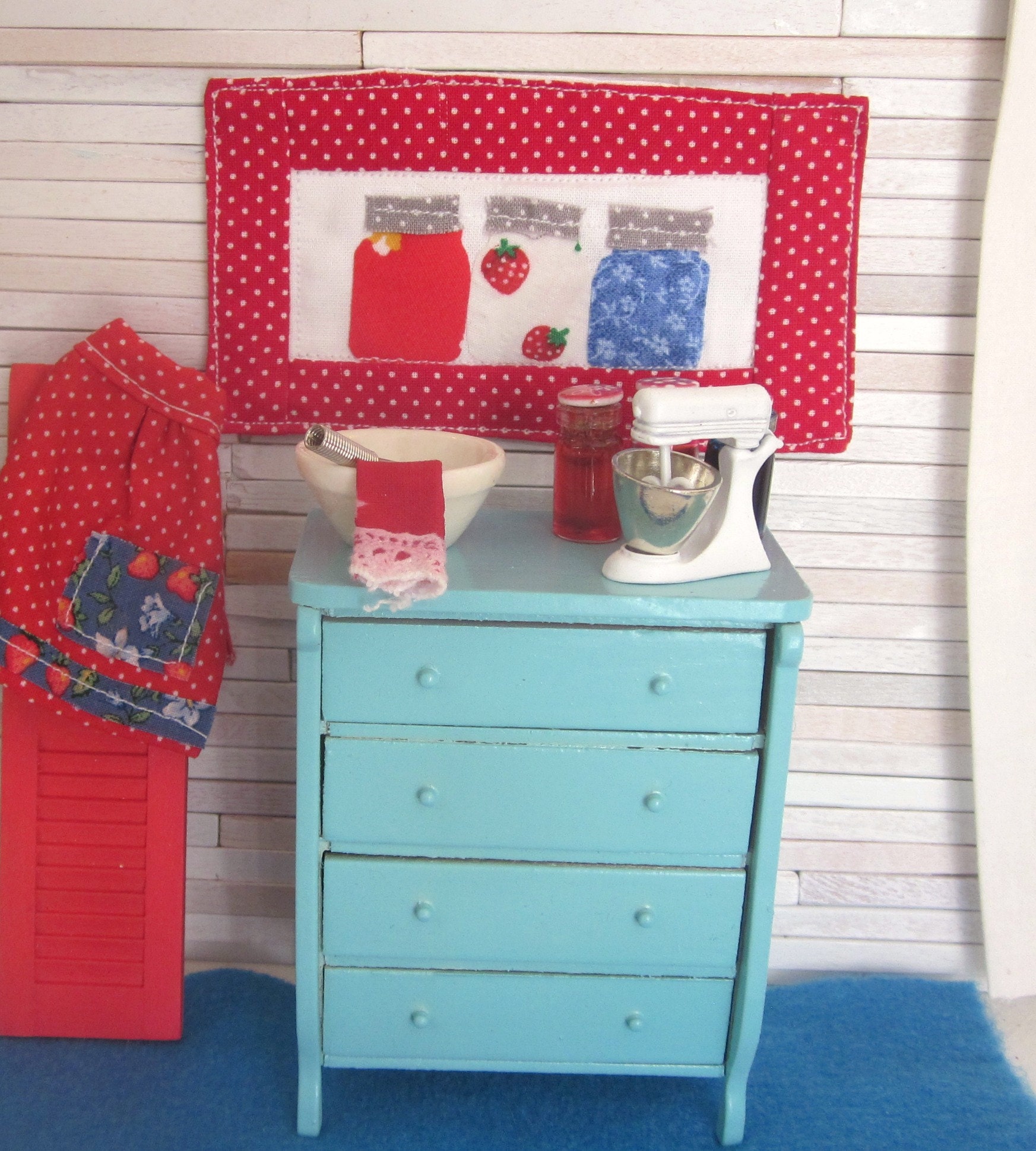 I hope you have a wonderful Easter and Holy Week before. 
Blessings,
Debbie