I thought I'd share a little excerpt from my  Little Springtime and Nature Embroidered Quilt. I make my patterns easy on purpose! I feel like if a young person can get the knack of sewing or embroidering at a  young age it will do a lot for their self confidence, their hobby life and a healthy side interest while other stresses invade life. 
I learned how to sew in third grade. My mom taught me to hand sew Barbie outfits, blankets, sheets, etc. That skill grew with time and maturity and turned into a great passion! But all that to say I believe an easy pattern linked with beautiful or fun fabric can light a fire in a person of any age.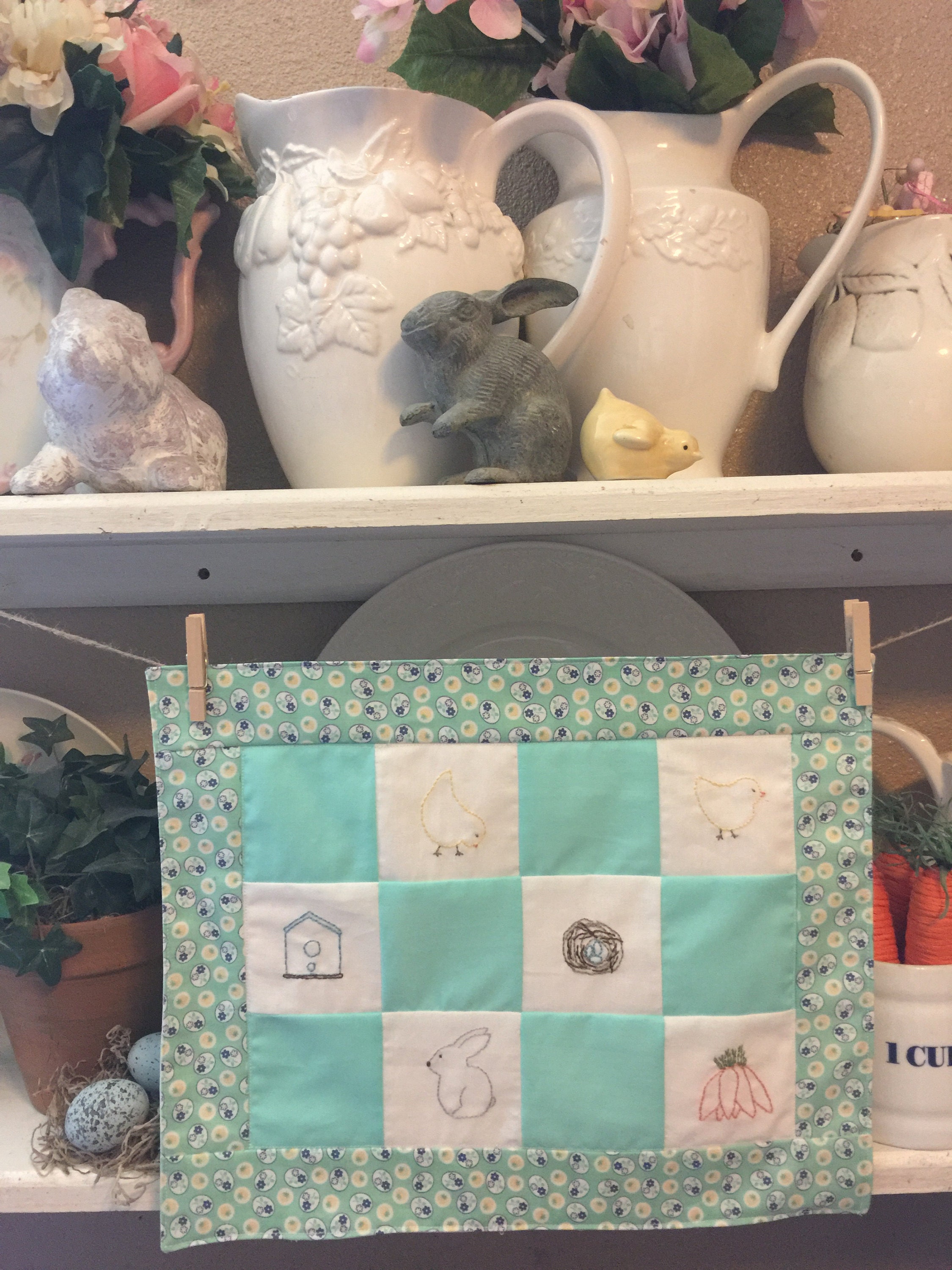 I've always been a proponent on small hand sewing, cross stitching or embroidery projects. It takes the frustration out of waiting for a doctor appointment, or waiting for your kids at a sports practice 3 times a week, etc. It keeps your hands busy with a productive past time rather than just wasting time.
I have been creating patterns for years with that thought in mind.  A little stitching can end up making a cute little project for your home or your friends or a gift to be given.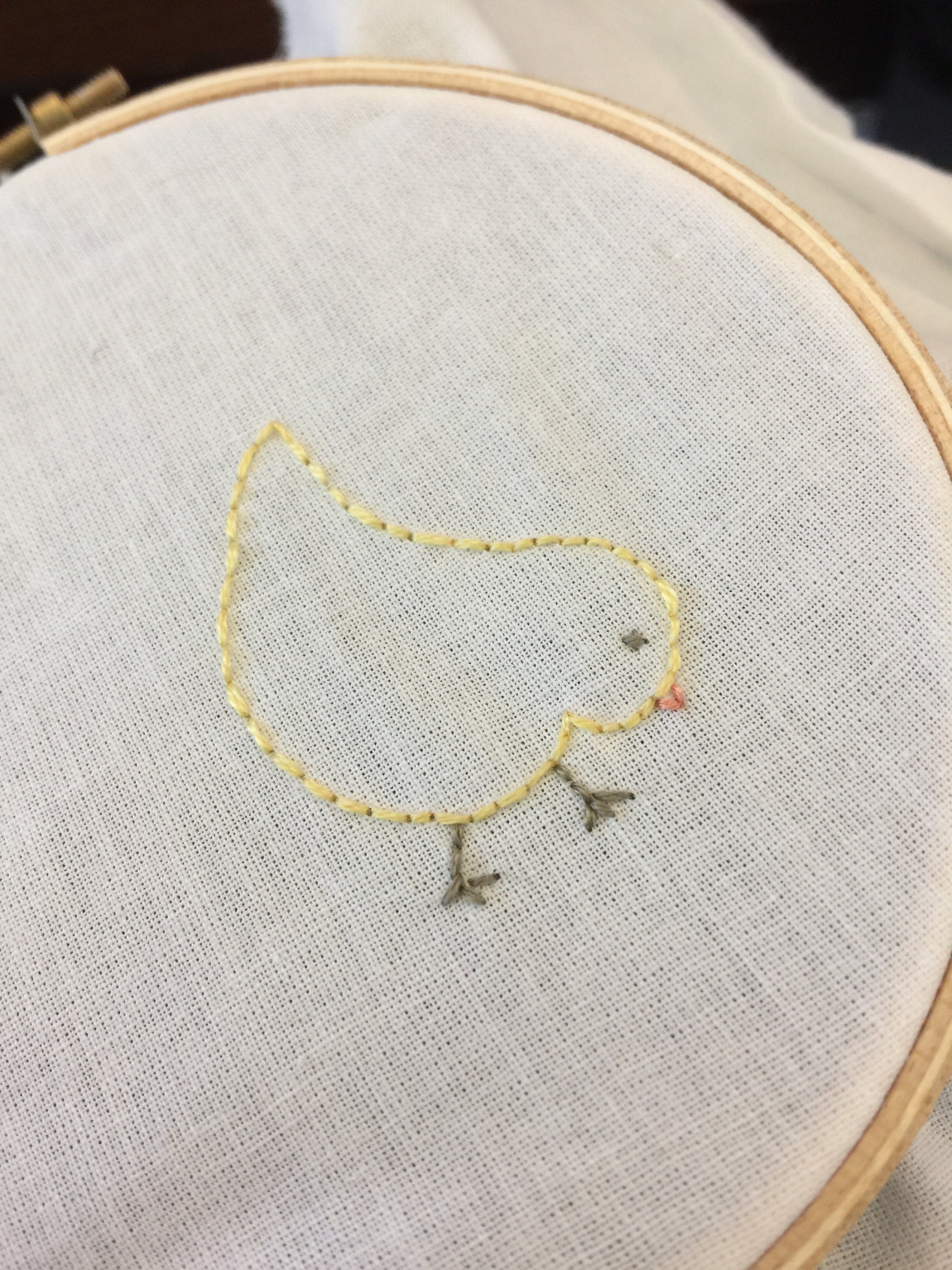 These little spring nature patterns include a bird, a nest, rabbit, just a few of my favorite things! They can be stitched and used alone for hoop art, or made like I've shown in my pattern in this simple little spring time quilt.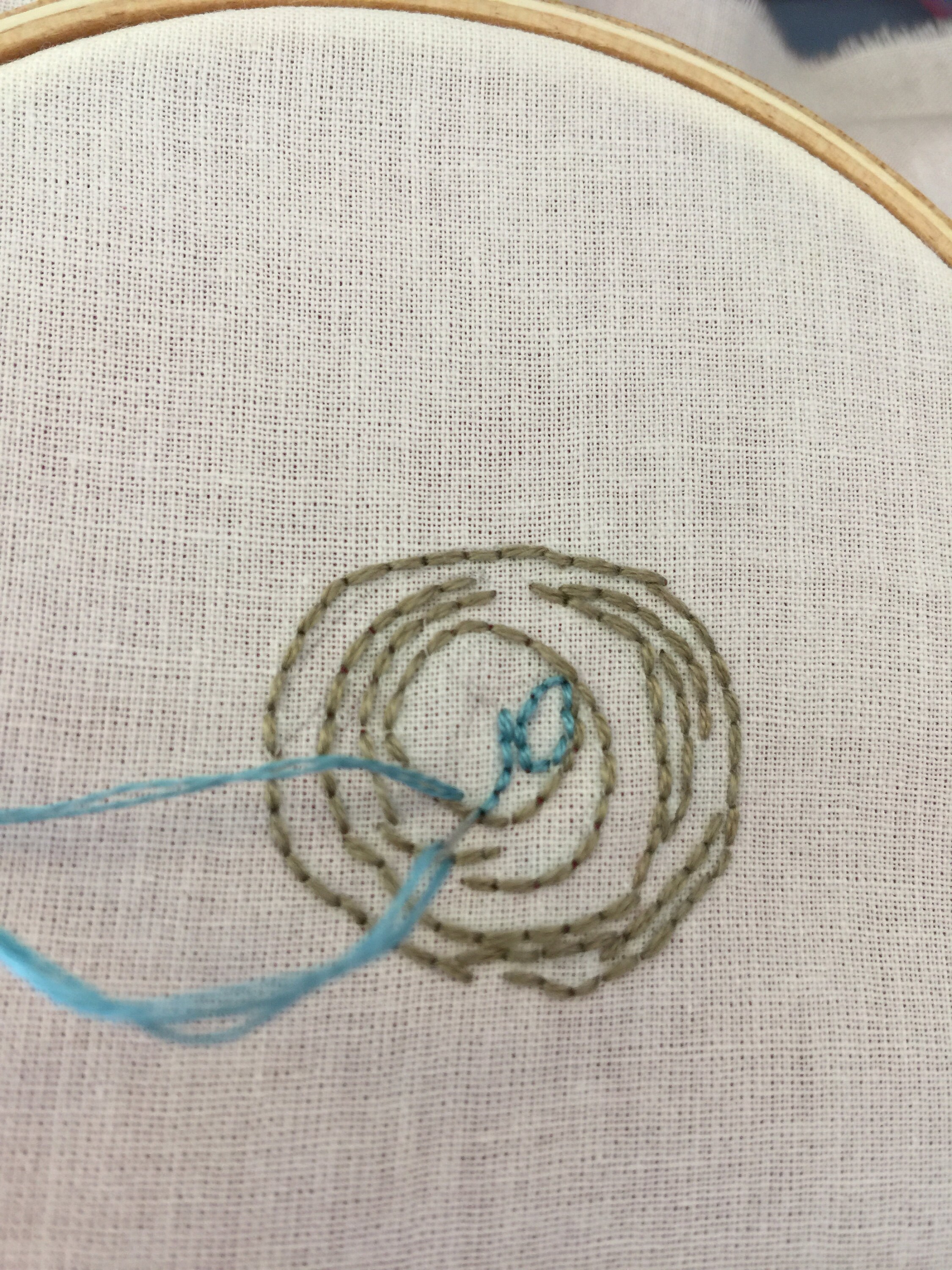 Even a beginner could stitch and make this pattern.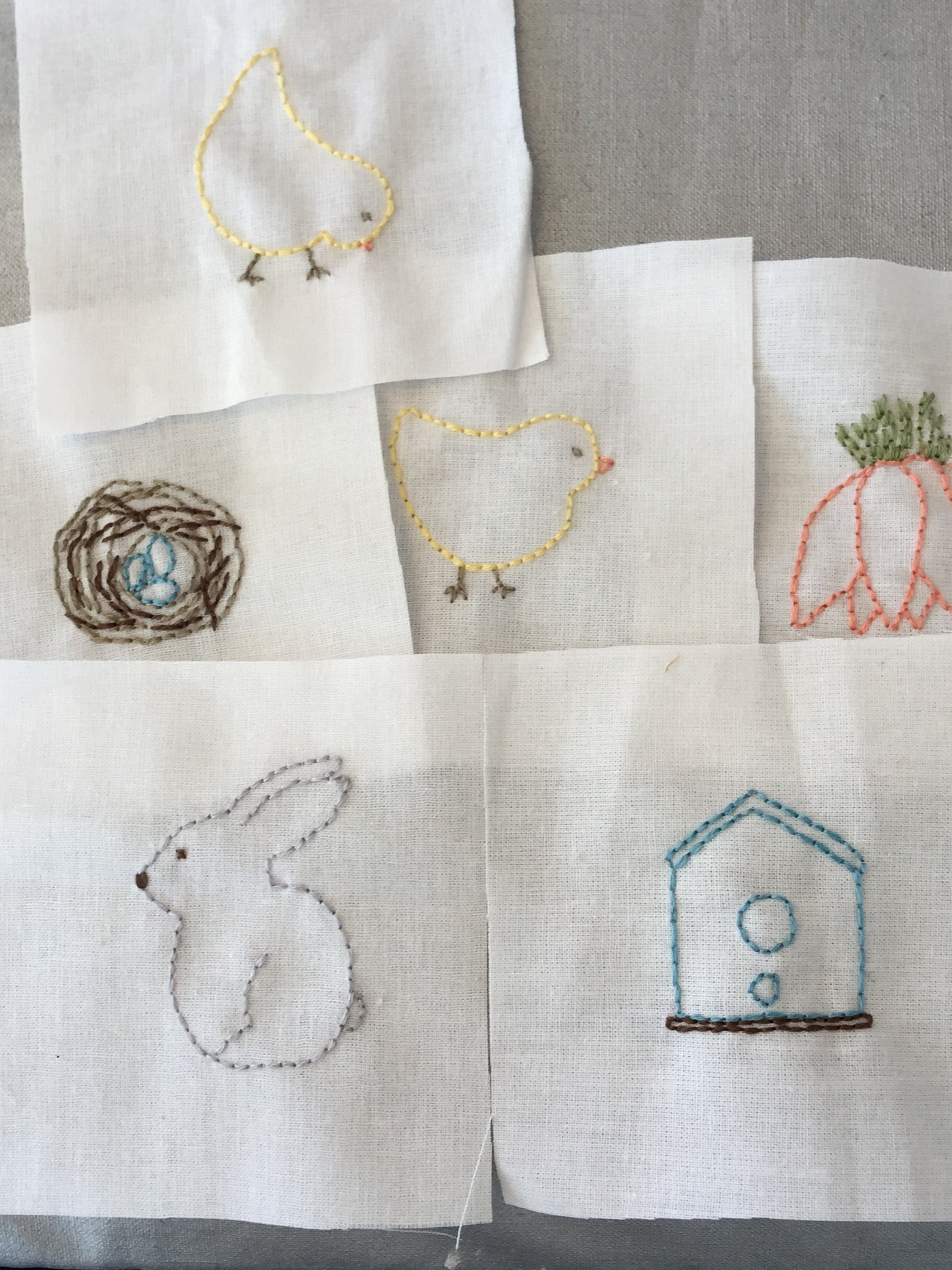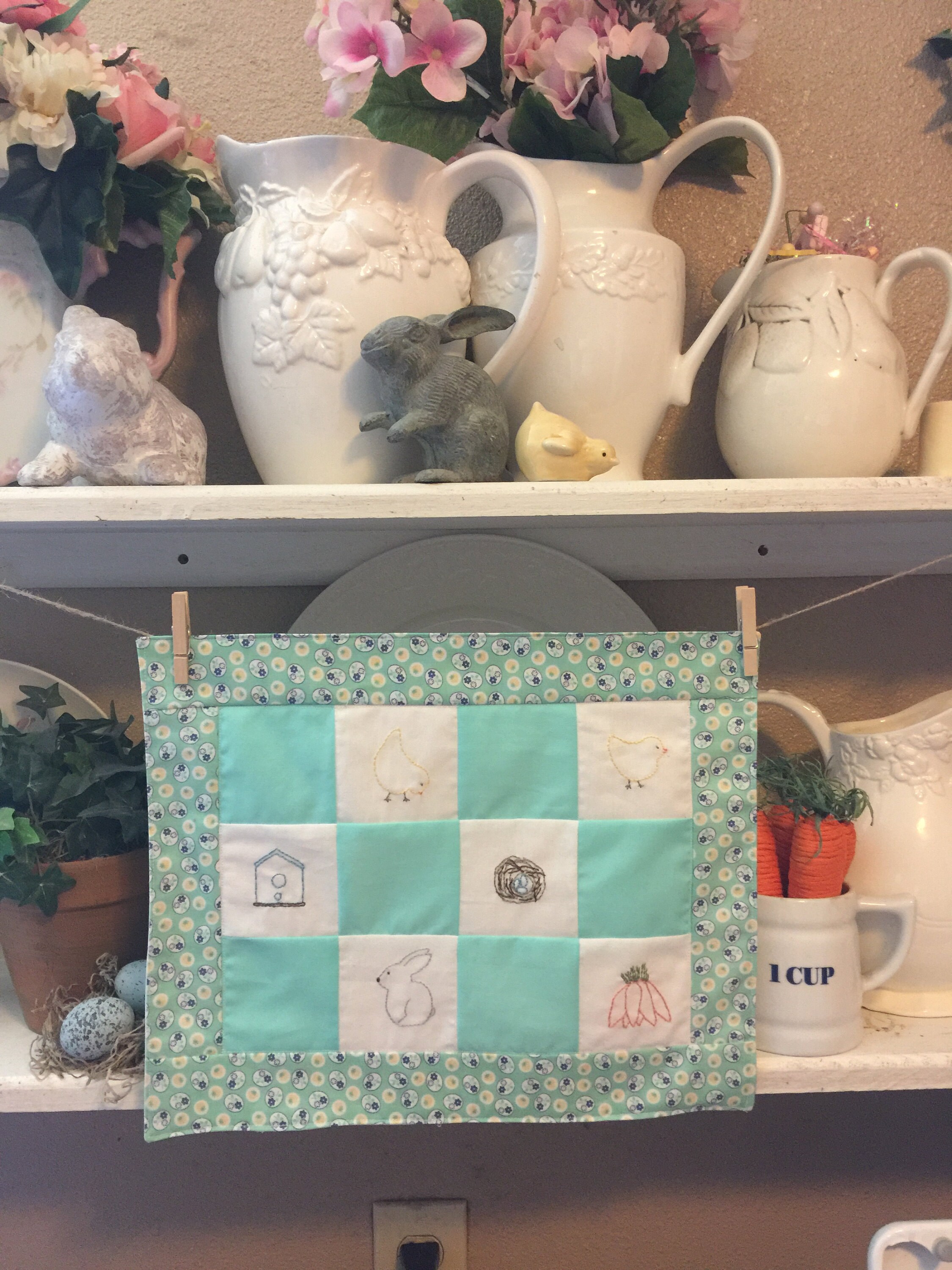 I hope you'll try it!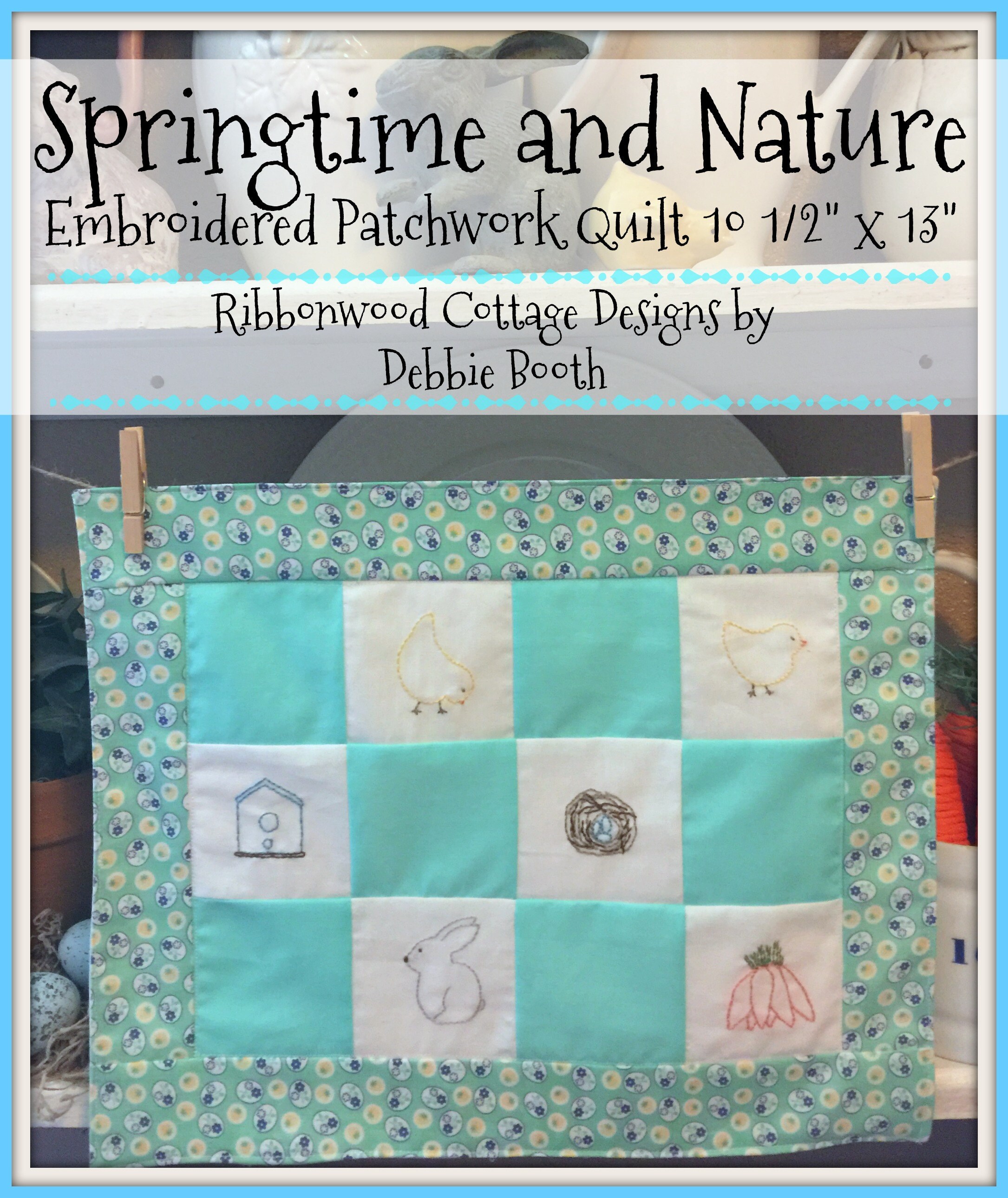 Pattern Available HERE
Well I hope you have a wonderful Easter week. We do our big Easter with our family of 60+ the week before Easter. We have so many pastors and worship leaders in our family that Easter Sunday is too hard for us all to get together. But we love getting together and celebrating the resurrection Sunday and celebrating Easter and all that goes with it!
He LIVES!
Blessings,
Debbie booth