Hey there! I hope you are enjoying your spring weather. HOpefully you are. We are still experiencing quite a chill in the air. We live in So. California but higher up elevation wise in the mountains and still are getting a frost, and frozen air in the early mornings.
Today I thought I'd share my latest project I'm working on. It is a compilation of little quilts with miniature canning jars. As a quilter I love cute quilts and love when they are hung on the wall and on beds and hung over chairs...
These quilts were inspired when I saw some cute quilts by Lori HOlt - Bee in my Bonnet. Her amazing blog is HERE.  She creates the most wonderful fabric for Riley Blake and the most wonderful patterns. 
She has a canning jar quilt that is just divine. While her patterns are her own, I thought it might be cute to create my own version a simple version of a Canning jar quilt.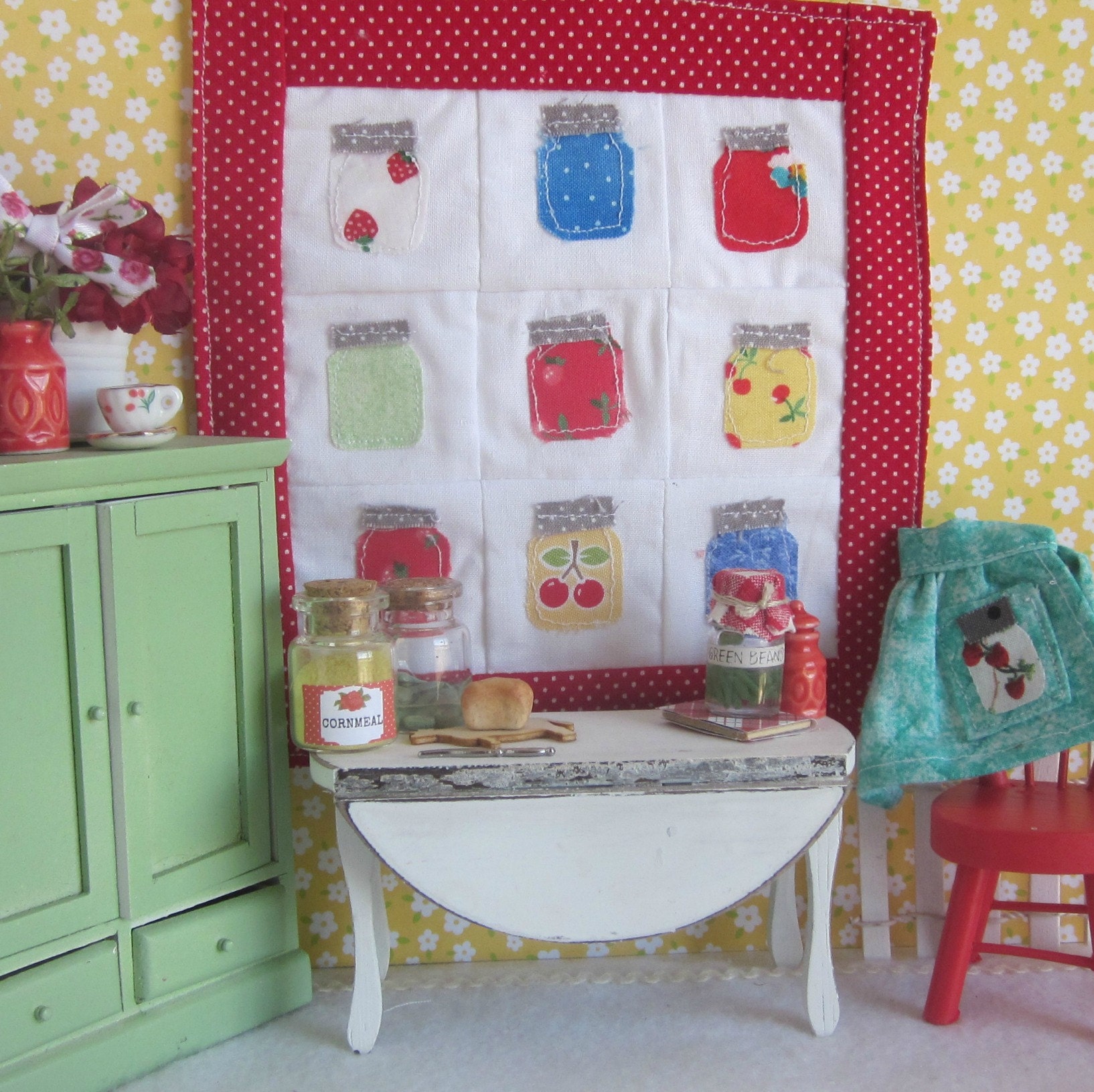 I'm  done with the pattern and can't wait for you to see it! It is so easy a beginner could make it. See it HERE! I really strive to make sewing patterns that are simple and fun. This little quilt ends up being about 6" x 6" or 7" x 7". Depending on the outside framing fabric, that can be made wider to make a little bigger quilt. The blocks are the same no matter what.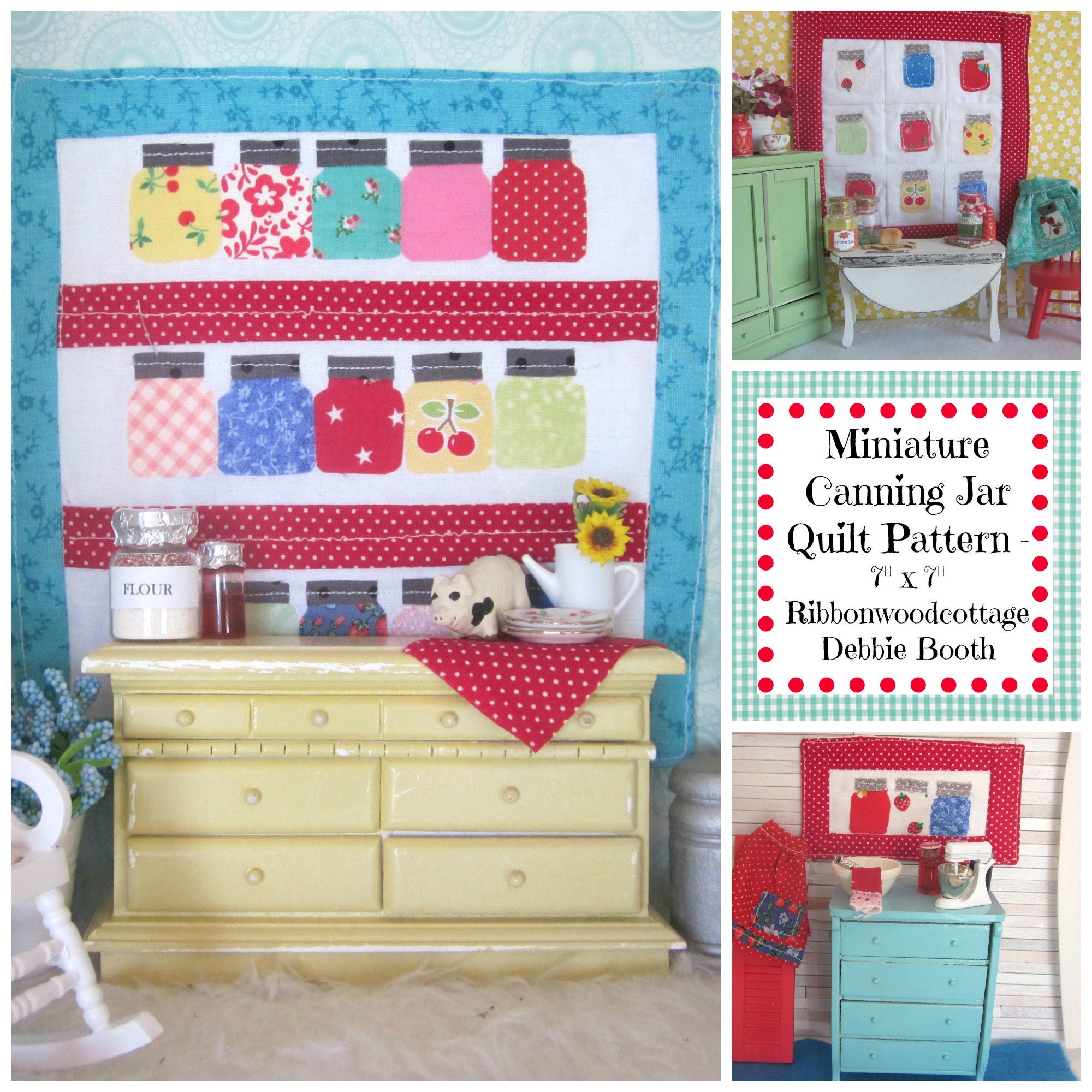 Anyhoo.....that is it for now.
And if you have ever been interested in making your own patterns? I actually follow  Abby @ https://whileshenaps.com 
who has a digital download book that walks you through step by step making a digital download style pattern. How to make it, how to upload pictures, edit the wording, from start to finish. When I bought and read her book it really made a difference in the direction I was going creatively.
Some of her books are HERE.
 I was designing and creating so many things, but once they were sold, no one ever knew they existed. So I wanted to start making patterns of the things I was making so that others could make them. I also knew I wanted them to be simple for this reason.  My  mother taught me to sew when I was a young girl. She made it very enjoyable to me. She encouraged me to buy simple patterns and use beautiful fabric. That way when people saw it they'd say 'what a beautiful skirt that is!' I'd tell them I'd made it and would have such a sense of gratification it was hard to describe.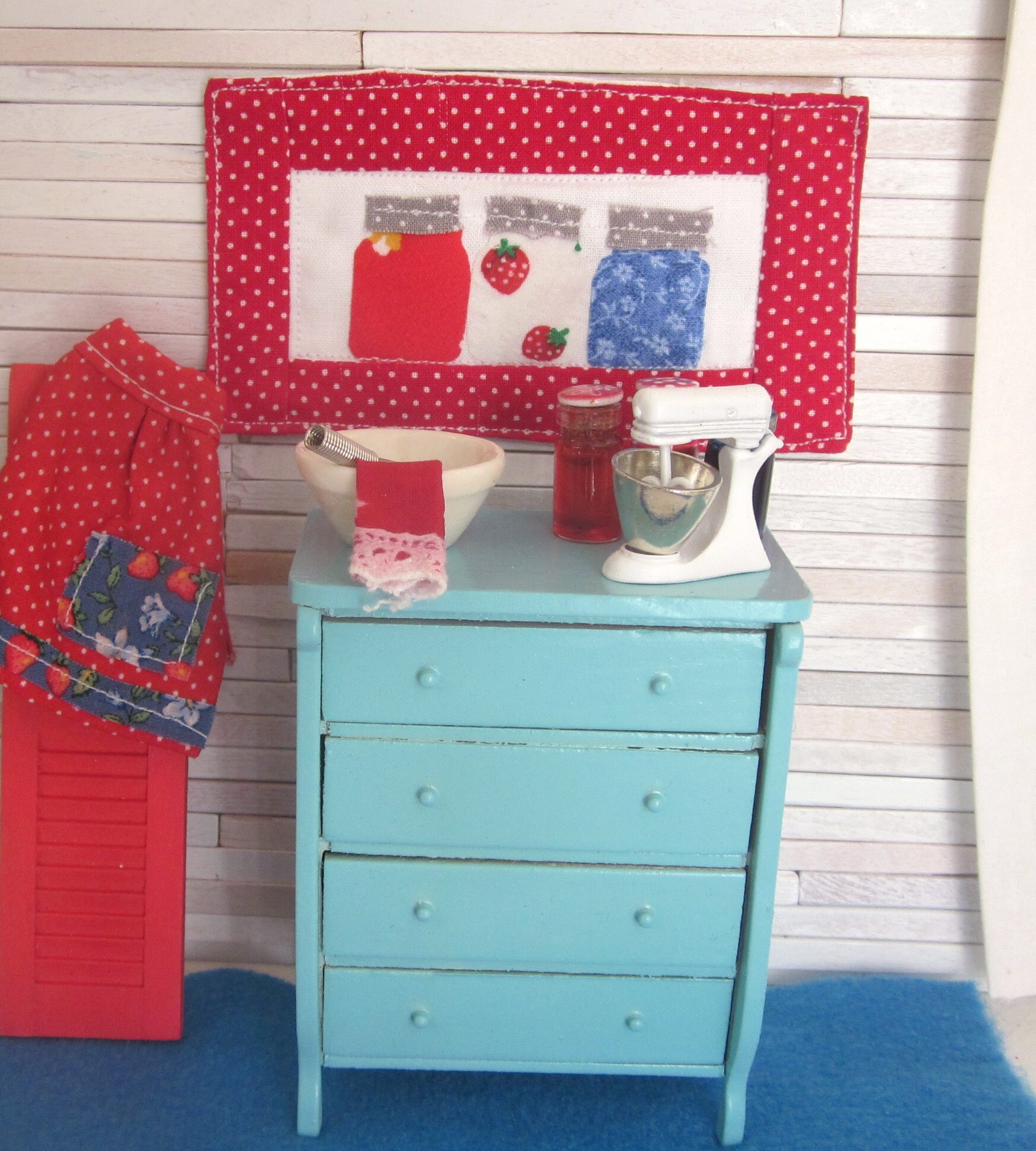 I want young girls and other people to experience that joy of making something. So simple pattern + beautiful fabric = a happy end product. Whether miniature or a life size clothing item, sewing can bring many years of happiness when it is learned or taught right.