Hey everyone! Do you have special plans for the 4th?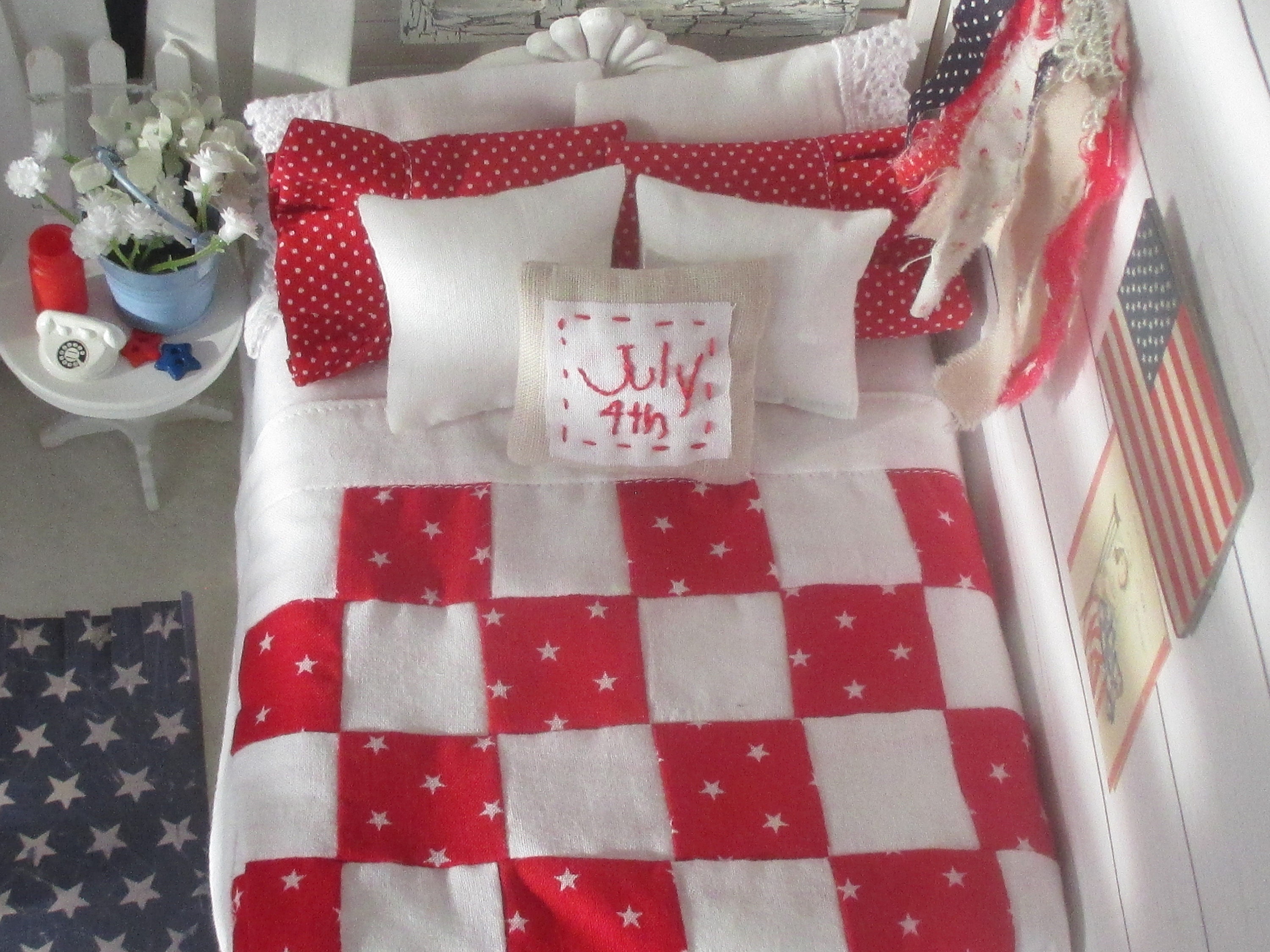 Our little town always has a big parade and festivities.  And it is usually very hot!
While creating a few Patriotic miniatures for my shop, I pulled out this listing with the red and white quilt. IT is still one of my favorites.  See the room HERE with the entire set up. 
This bed and quilt were featured on the front of the American Miniaturist magazine a couple years ago. THAT was very exciting for me.  I actually started making little miniatures for my shop, to sell, when I quit work to take care of my parents. My college degree wasn't going to help me, so I thought to myself....well I can sew....and I love little miniatures!
It never occurred to me all that would happen as a result of doing a little sewing!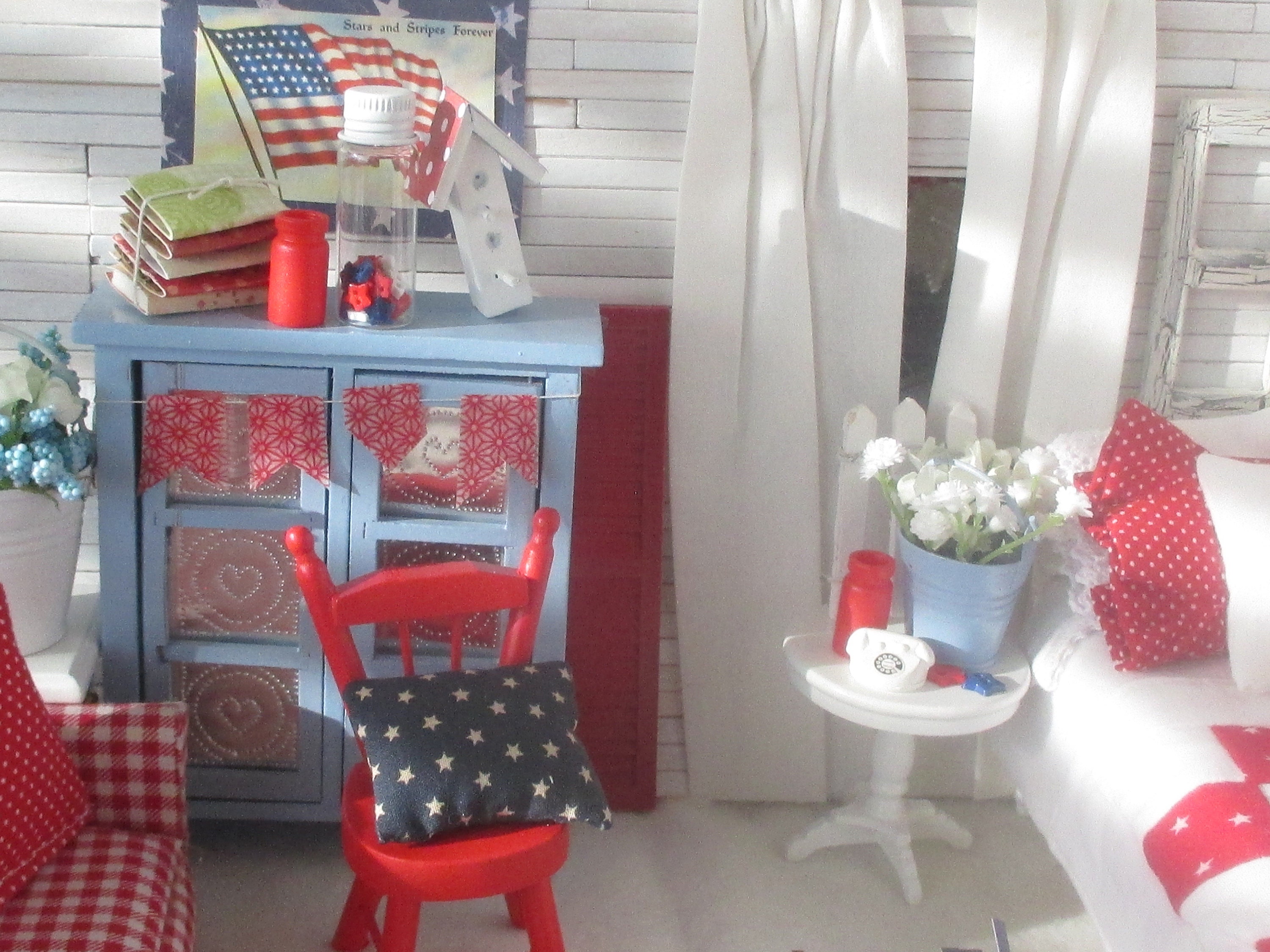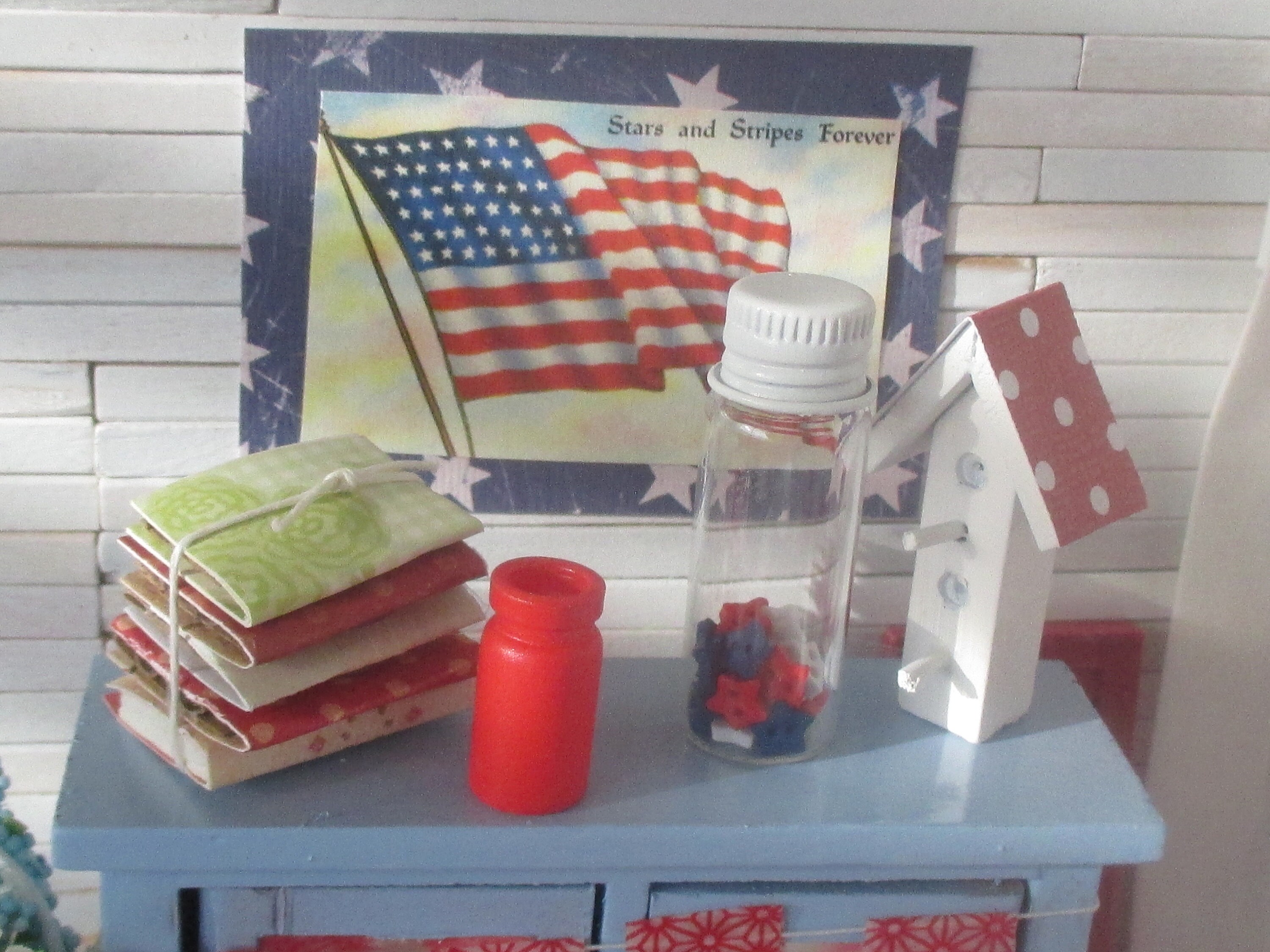 While in Hobby Lobby I swooned when I found little star buttons. Oh my. I love buttons. And little ones are my favorite.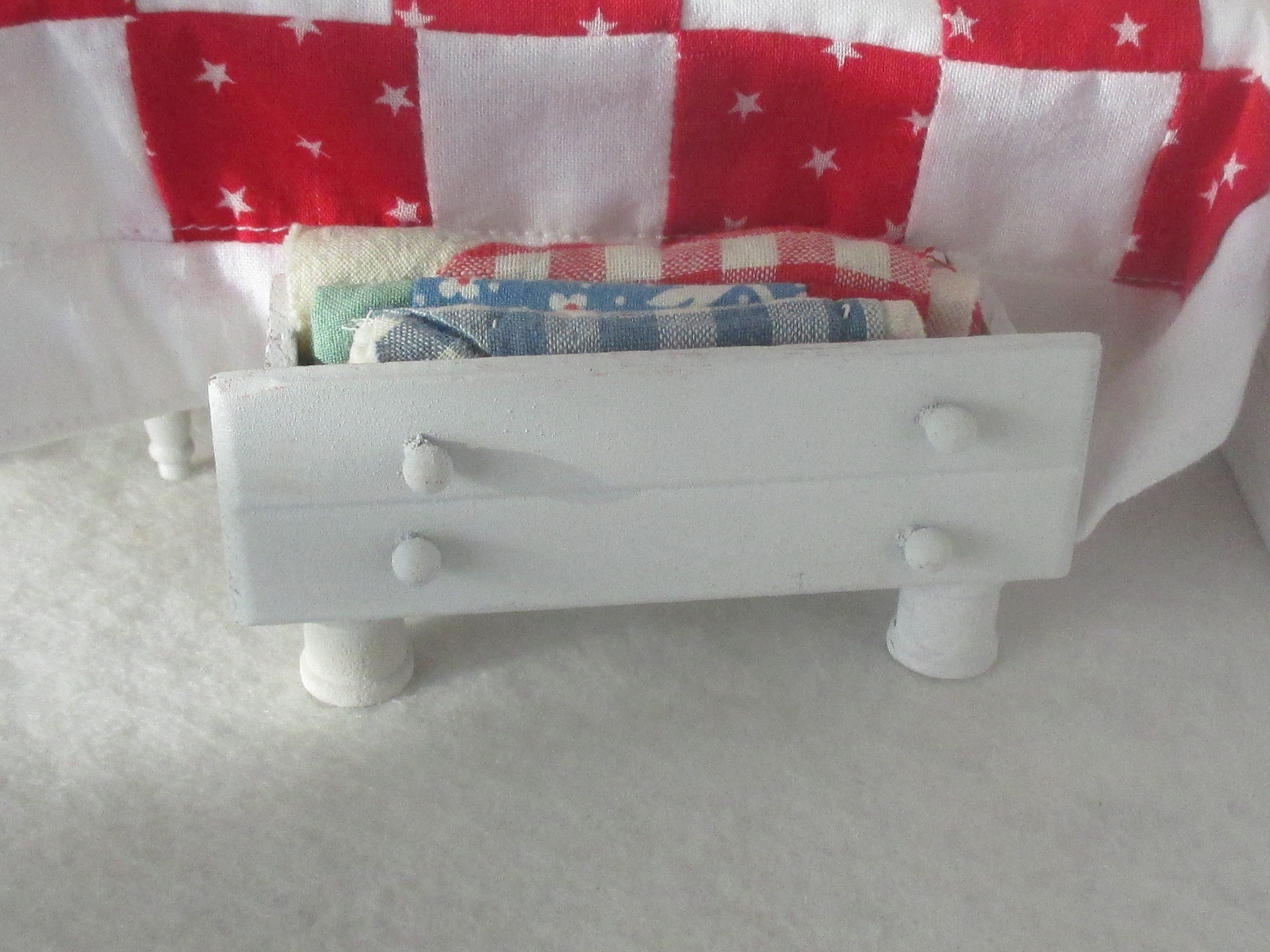 Wait till you see my new Ebook that I am getting ready to publish with new projects and fun decorating ideas! It has taken a lot of hard work and is going to be extra special!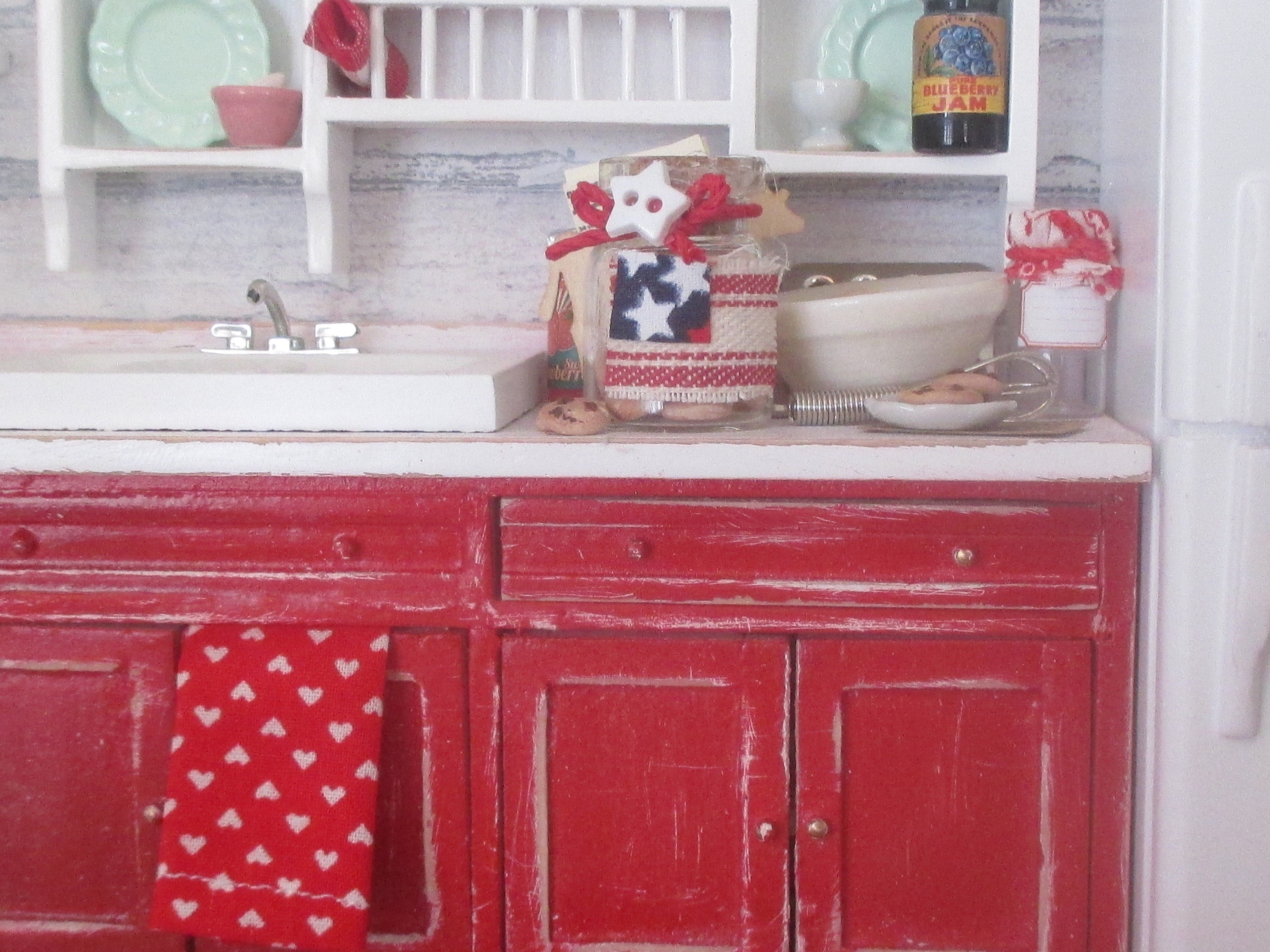 Have a great July 4th!
Blessings,
Debbie