Hey everyone, I am hoping you are having an amazing week!  While I was working on my blog posts for this month, I realized looking through my pictures I had a few, ok a few hundred pictures that were Americana, red, white and blue, Patriotic, decorating pictures, miniature creations, home decor creations....ok a lot of pictures from the last couple of years.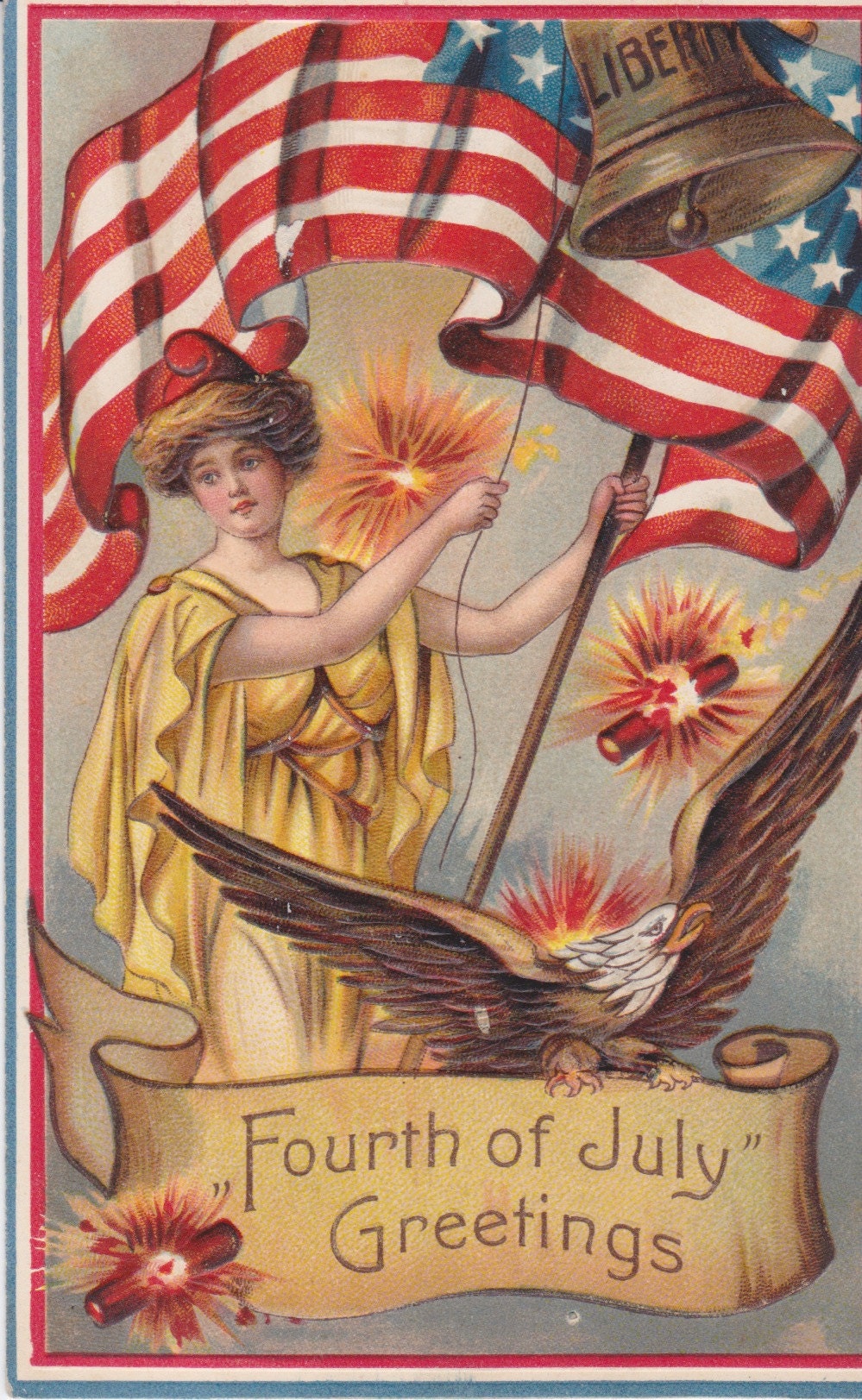 It just seemed like a good idea to have an Americana Roundup Home tour of sorts for the next couple of weeks.
There will be ideas, freebies, printables and more throughout the next couple of weeks so stay tuned.
I'm sure you have seen my door a few hundred times haha. But I decided to share it yet one more time.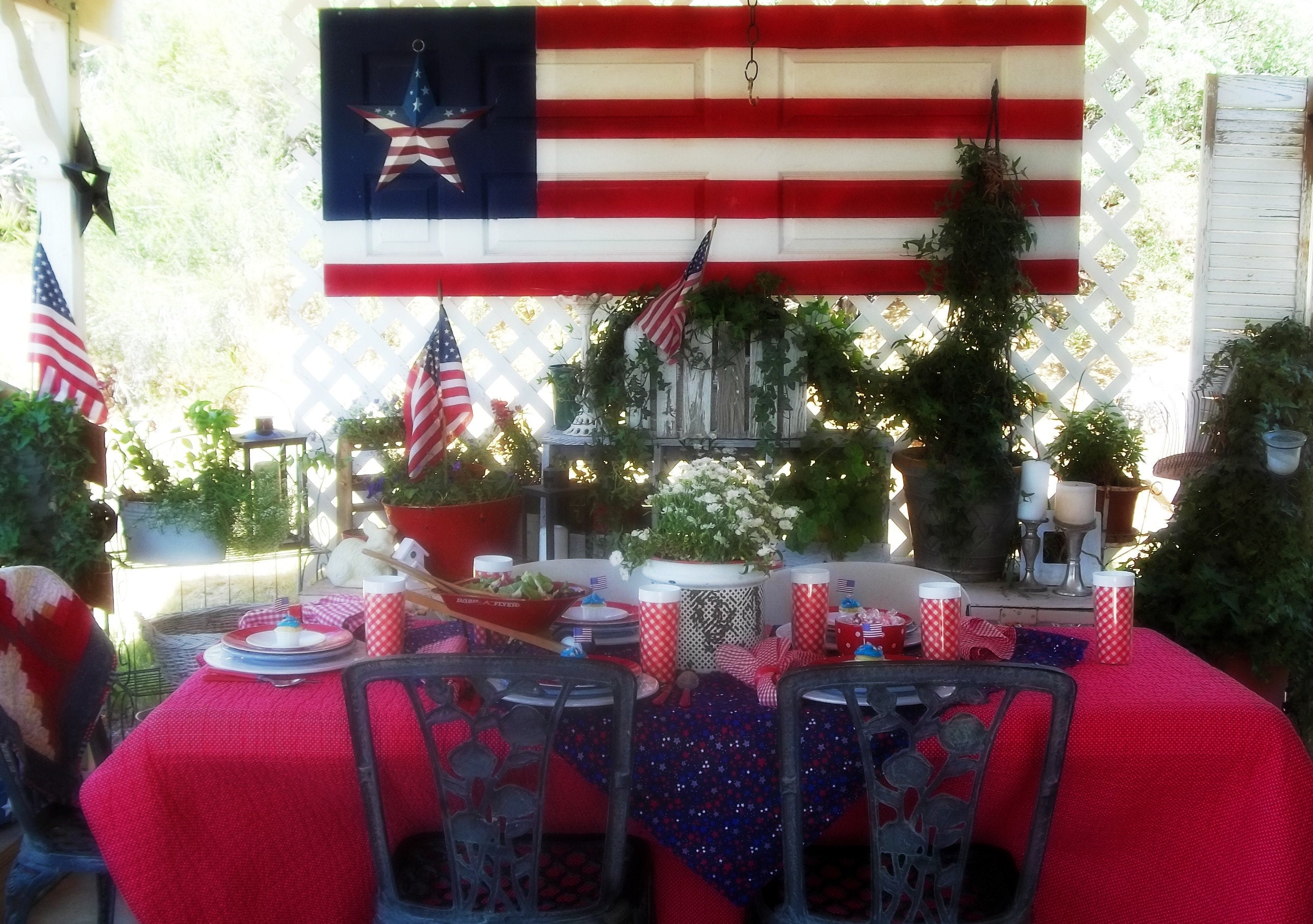 The door was pretty simple.  Old door, masking tape and spray paint.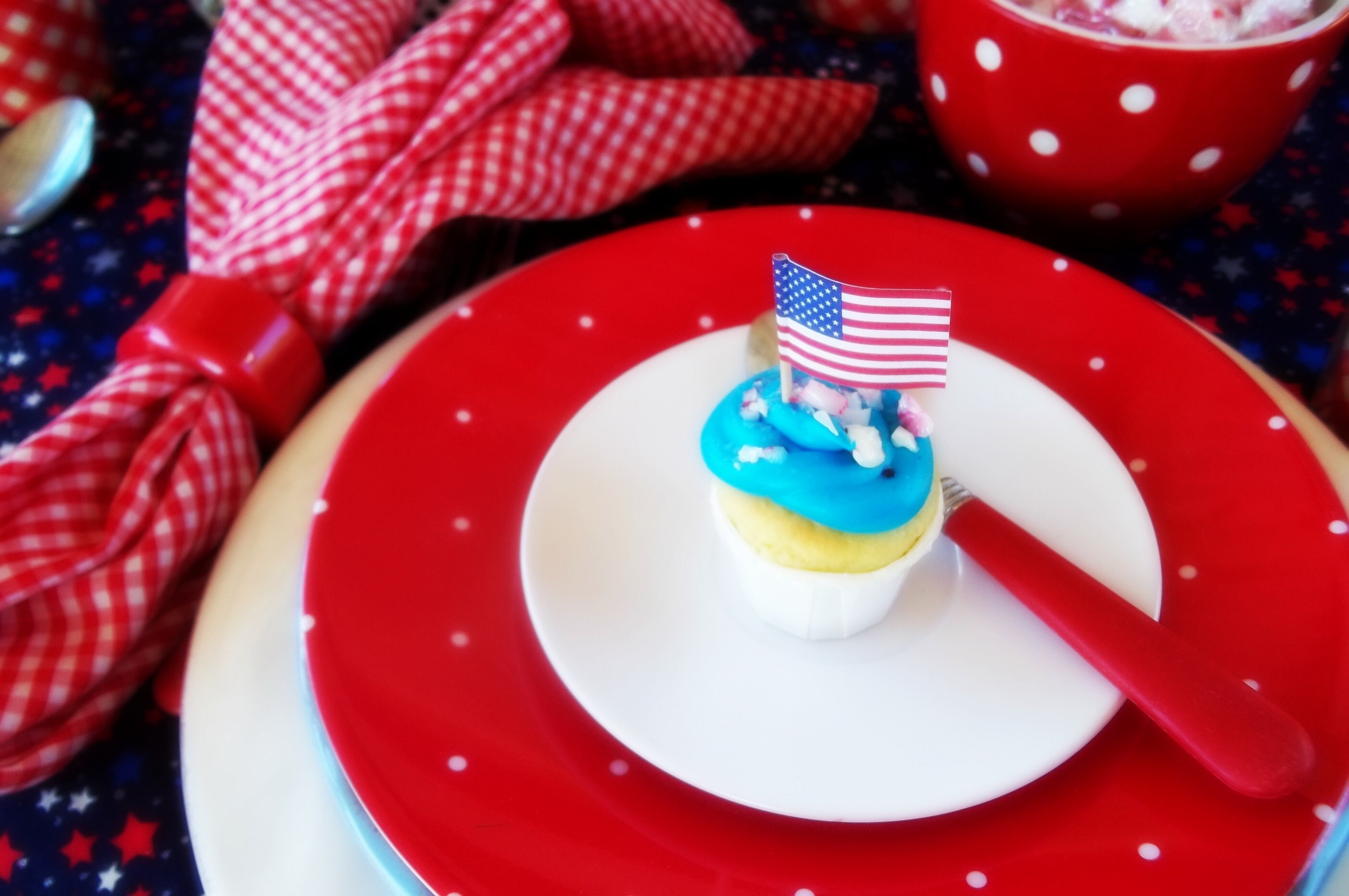 Every time I see little flags in packages I get weak in the knees and have to get them!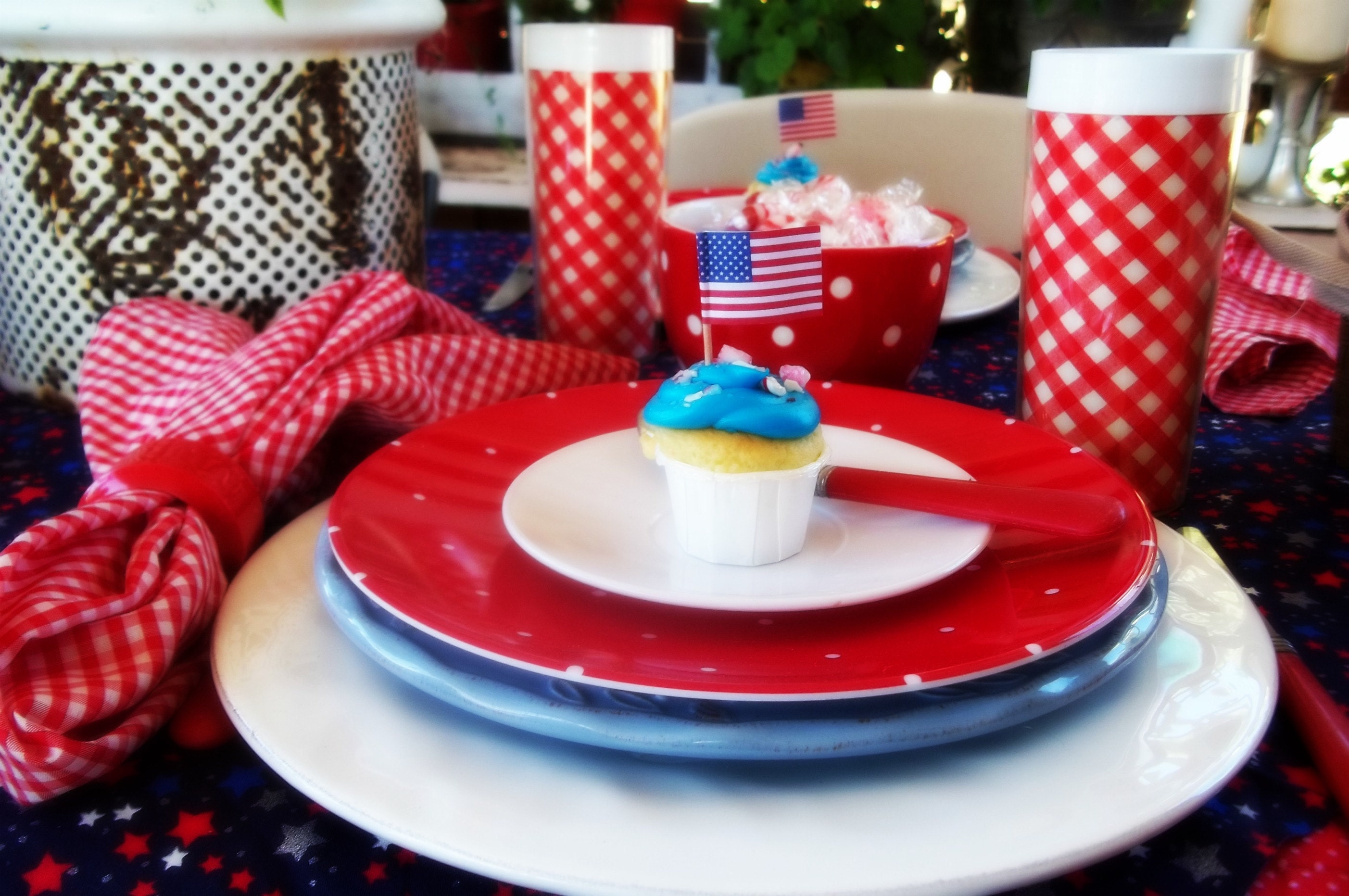 And red plates are another weakness. I love them! I could just shoot myself for selling those tumbler red cups last year. Dumb move on my part.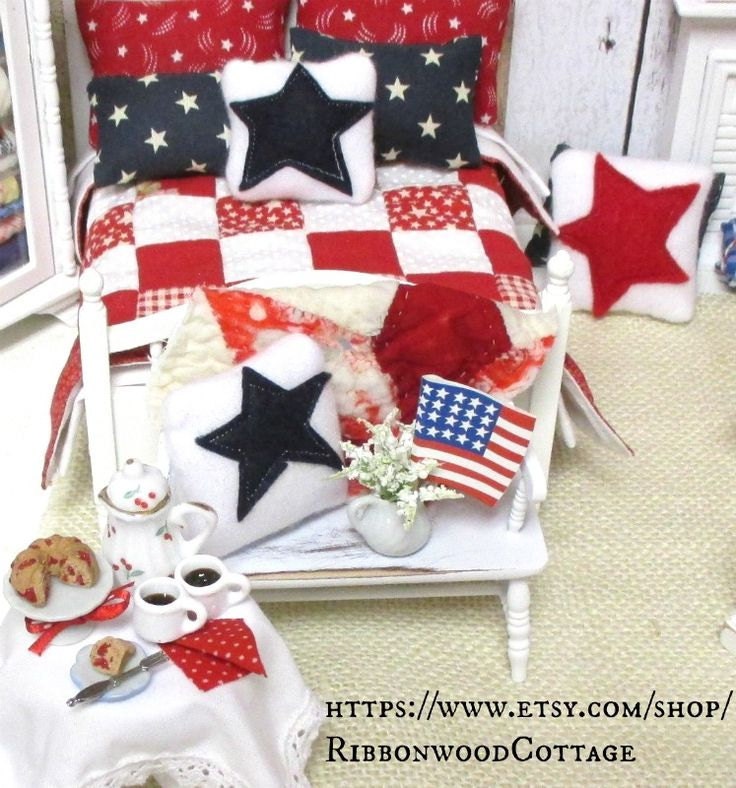 Then there are quilts! I have quite a collection of quilts and I have a collection of Americana red white and blue quilts too. Then I decided to start making little miniature quilts for my shop.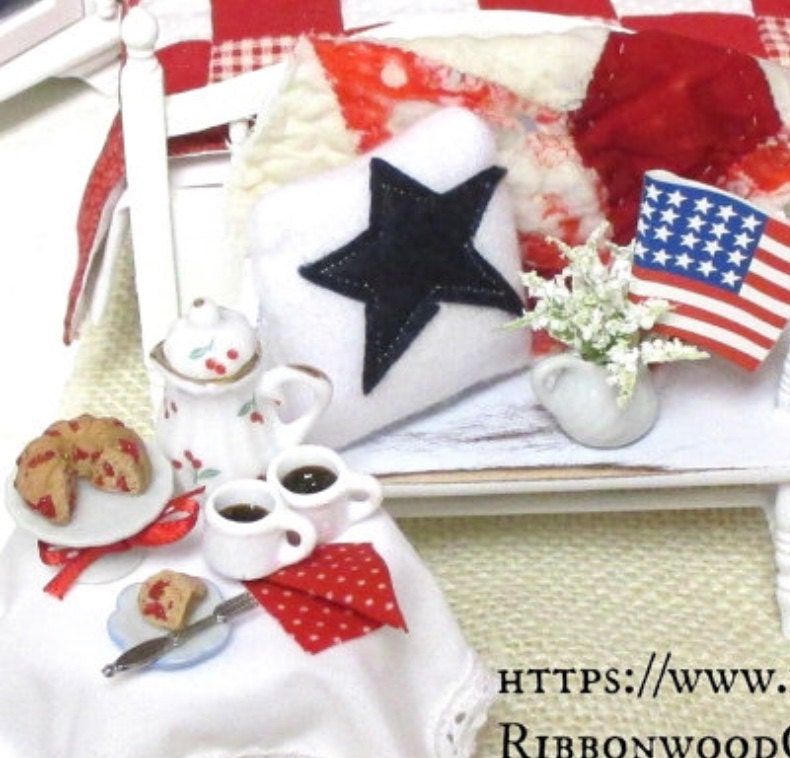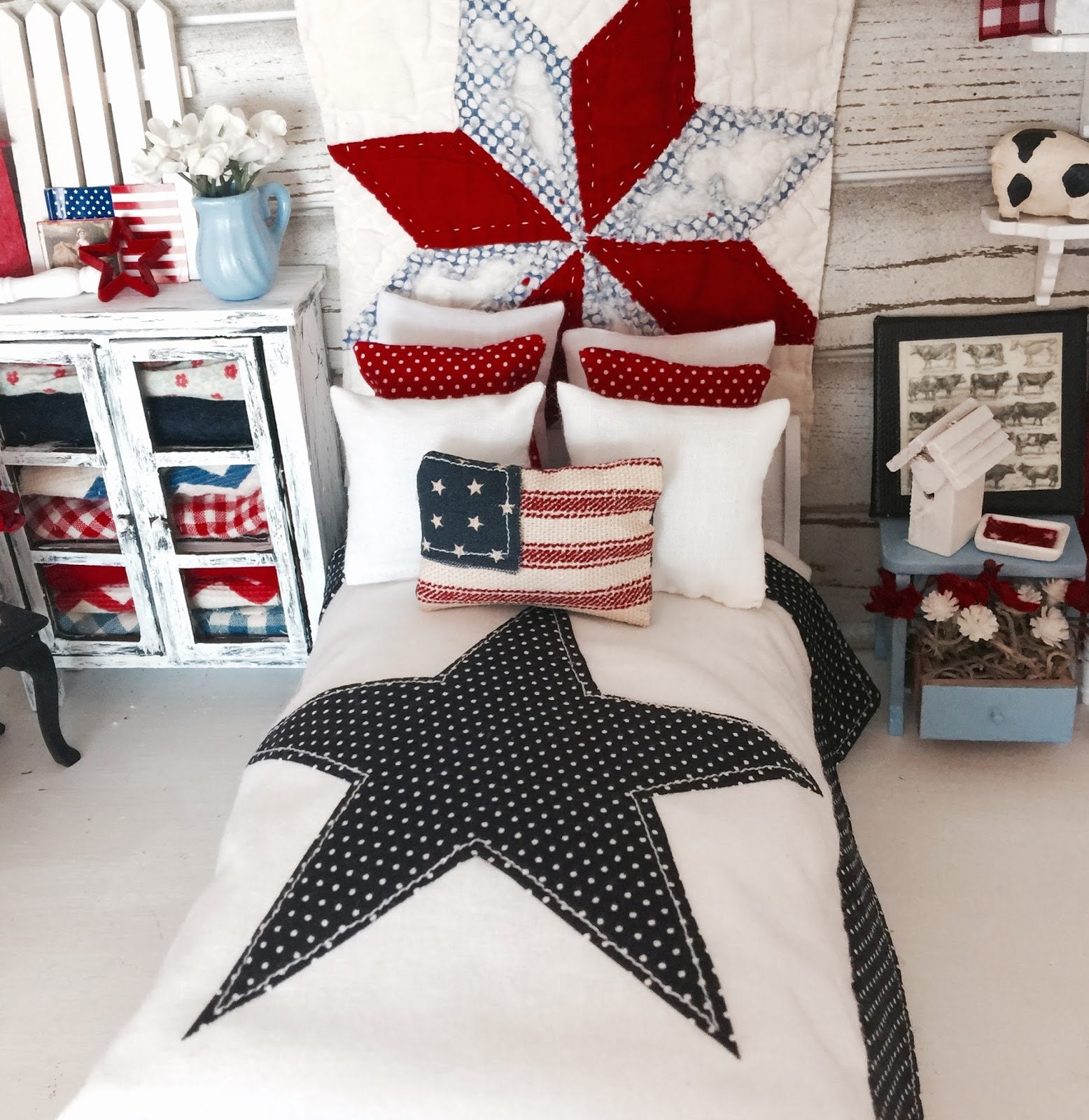 Easy Peasy Quilt pattern here @ Star Quilt Pattern PDF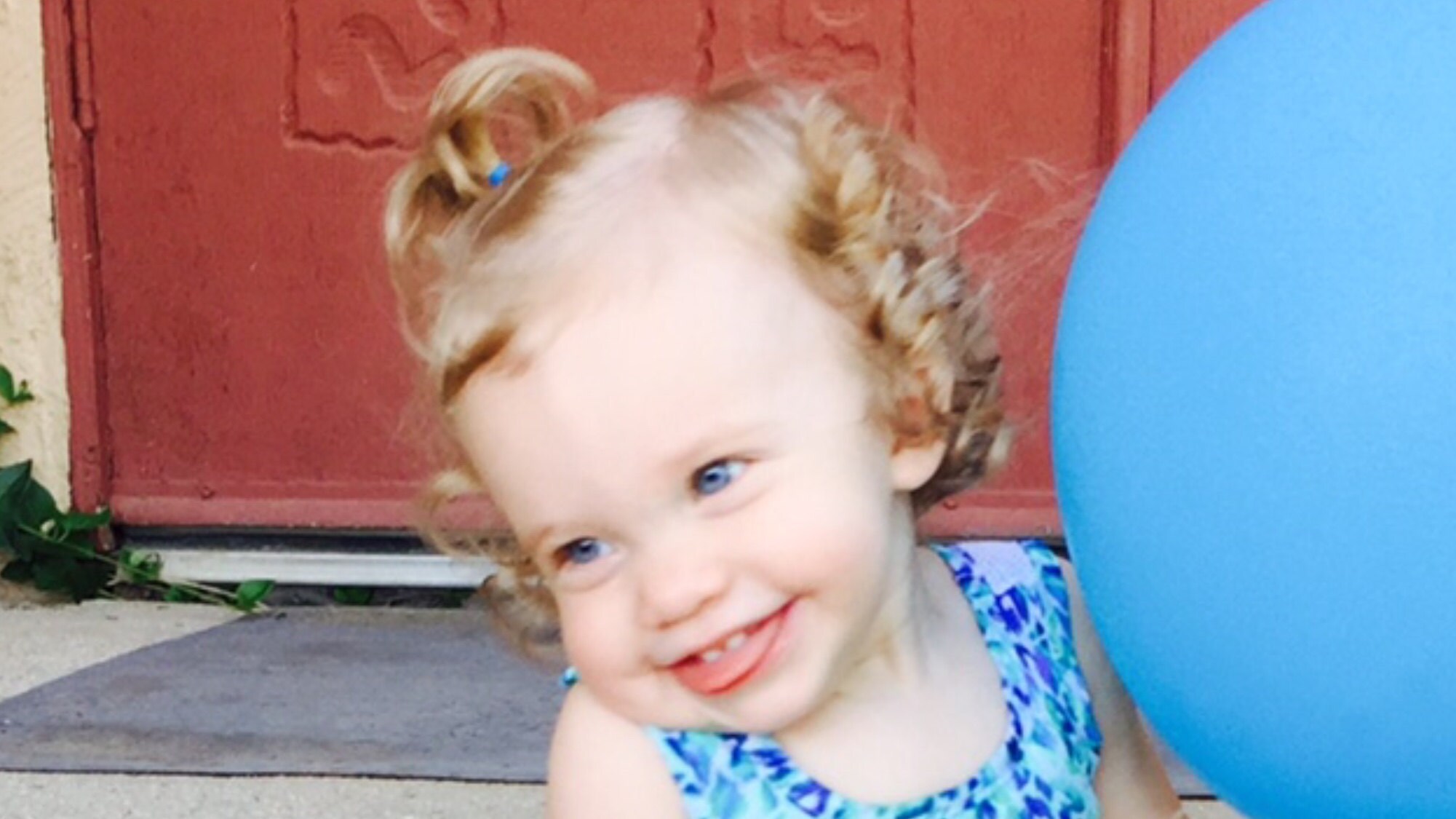 Little Emma Joy with her blue eyes and blue balloon. I just had to share my little cutie granddaughter with you.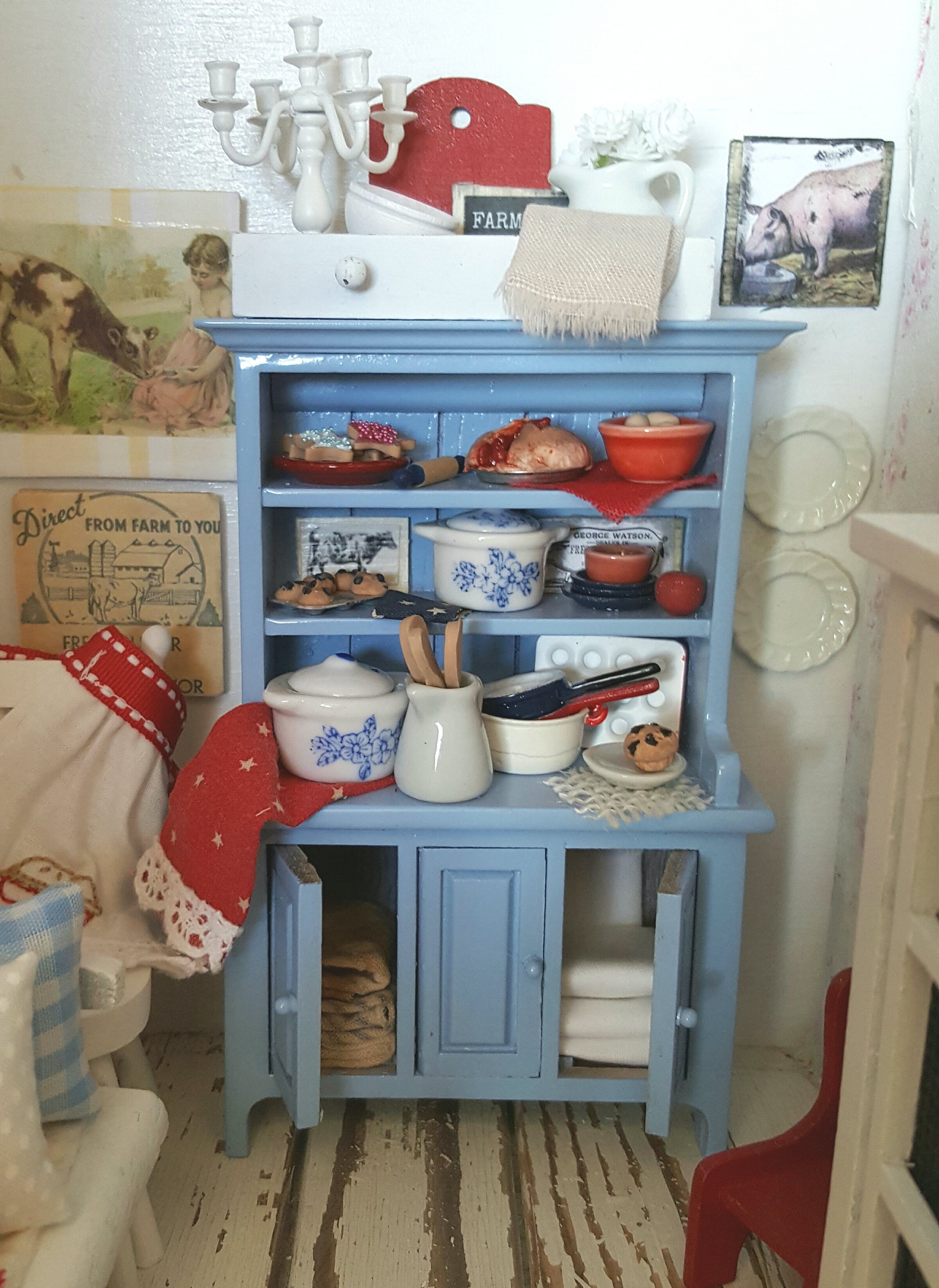 It isn't hard to put together an Americana scene. If you purchase a hutch or miniature piece of furniture and paint it blue or red. Add little dishes, fabrics folded, and tiny Americana pictures or flags and in no time you have a cute item to display on a shelf or in your kitchen for a seasonal look.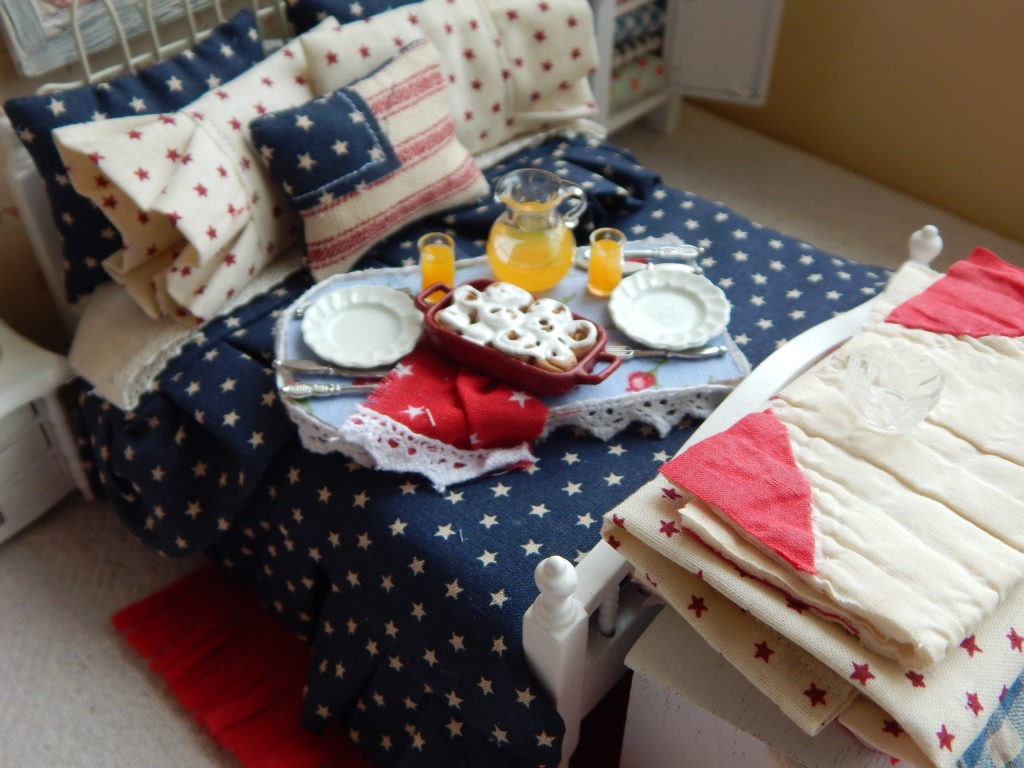 Flag Pillow available in my Shop 
YAY I hope you can come back. I have more special things planned and little things and big things haha to share!
Blessings,
Debbie