Welcome back, I am having fun sharing posts and pictures of Americana Themed projects, creations and decorating ideas. I had a few hundred pictures in my arsenol and decided  to start sharing some of those ideas with you.
Whether it is for your home or miniature home, little flags in vases, white pitchers or planters is always a budget friendly decorating idea. Here I purchased a package of little flags. They had to be trimmed down, the length, but they were simple to glue into the little canister I had painted red.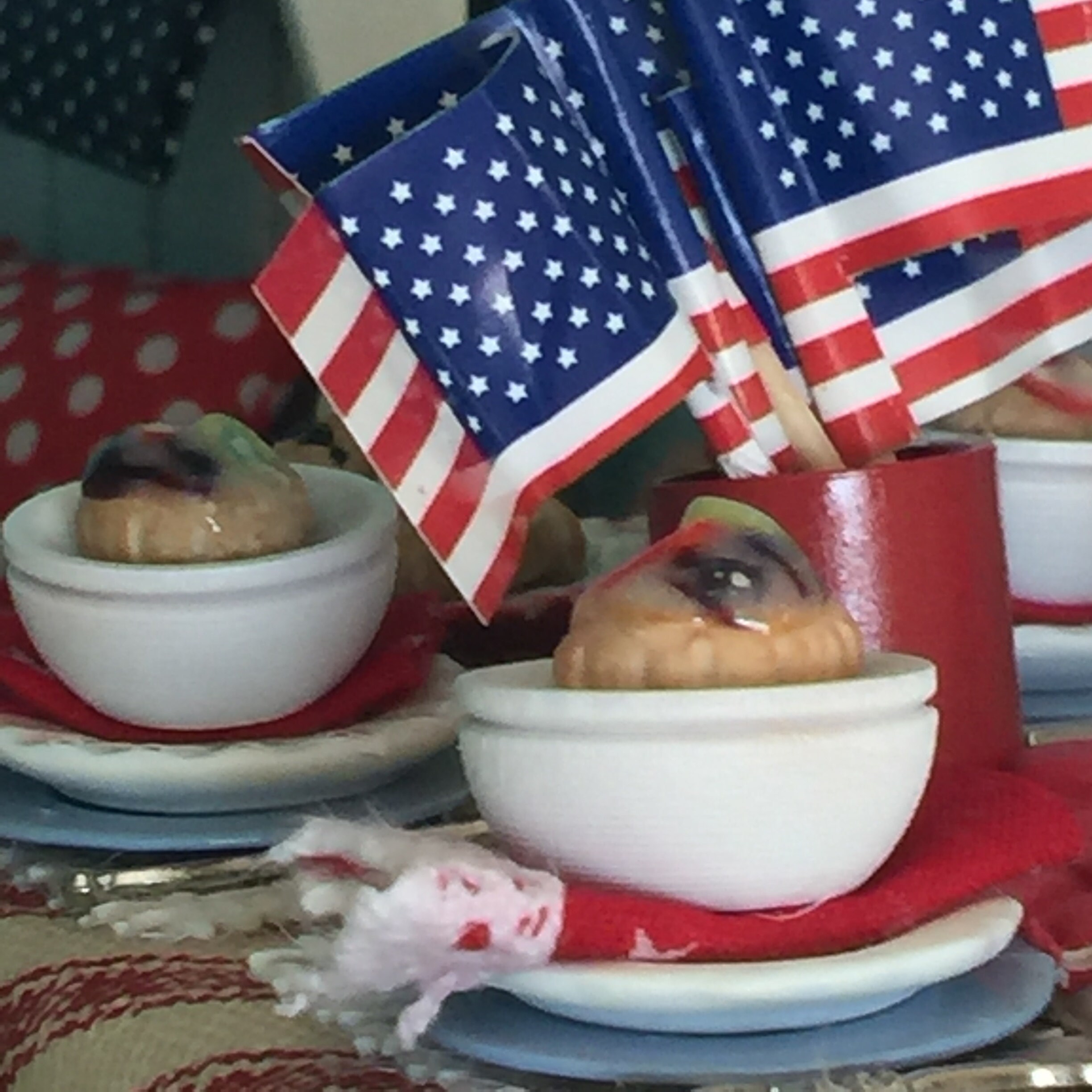 Since I've been making miniatures for my Etsy Shop RIBBONWOOD COTTAGE 
I have been working at making several miniature clay food items.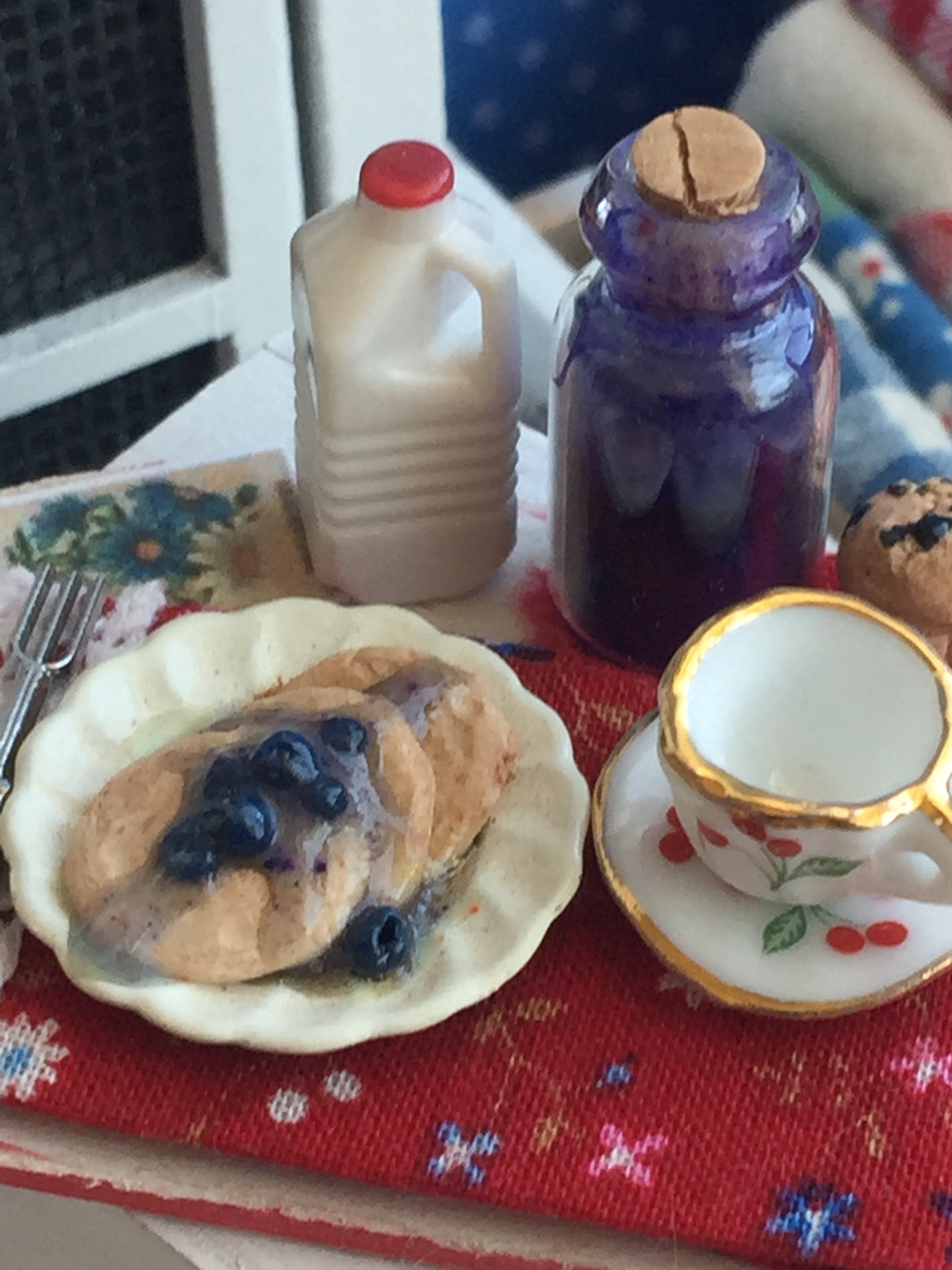 Here is a link to a great tutorial on Youtube showing how to make miniature style pancakes. 
There are wonderful videos on Youtube showing how to make miniature foods. It is a process and I am always working at improving my skill. These pancakes are a few years old above and I am working at getting better.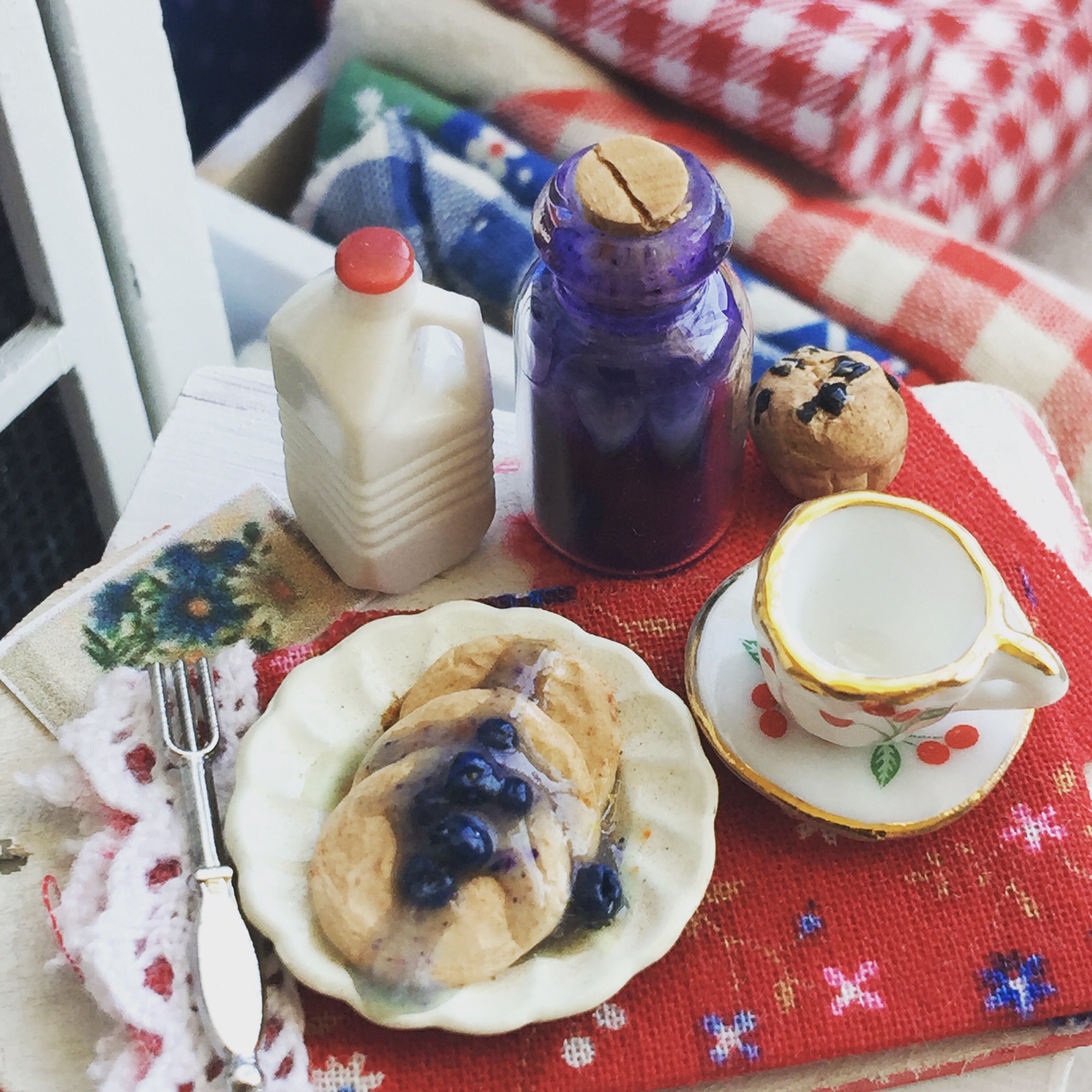 Get a few little supllies you probably have around the  house like toothpicks, needles, an old toothbrush, some brown or rust eye shadow, or colored chalks and buy some polymer clay. Little dishes can be purchased at Hobby Lobby in the dollhouse department or online, Ebay and Etsy. They need to be metal or glass so they wont melt if used to bake the clay foods on in the oven. I've melted a few things just not thinking about what I was doing. Oh my Lord....the smell of melting plastic in the oven in the kitchen is unmistakeable!
And get some extra too! Hahaha I bought one package and made a few mistakes in the beginning and had to throw some UGLY pancakes in the trash....just sayin'....haha....so buy an extra package. And cheaper clay is harder to mold and harder to work with so get the good brands at Michaels, Hobby Lobby or Joann's. It will be about $2.99 or so a package but the few cents extra is worth it!
That is it for today. Be sure to come back for more Americana Home Tour Roundup posts.
Blessings,
Debbie