Hey everyone! It is a lovely day finally here in So. California. We have had cold weather for weeks, and it is now warming up. A little unusual for us.
I am so excited I am almost done with a wonderful new Ebook/available printed too, all about Americana and Patriotic decor for miniatures. There are a lot of ideas I have taken from decorating my own home too. I can't wait for you to see it!
Below is a new printable (without the watermark) that is available in my shop. Purchase and print out and make some cute little American/Patriotic decor to use in decorating a vignette in your home on a shelf, or in a miniature dollhouse scene....or even use as clipart in your planner on your Patriotic days. I'm a planner girl so I love glamming up my planner on special days. Found here @  Vintage Americana Printable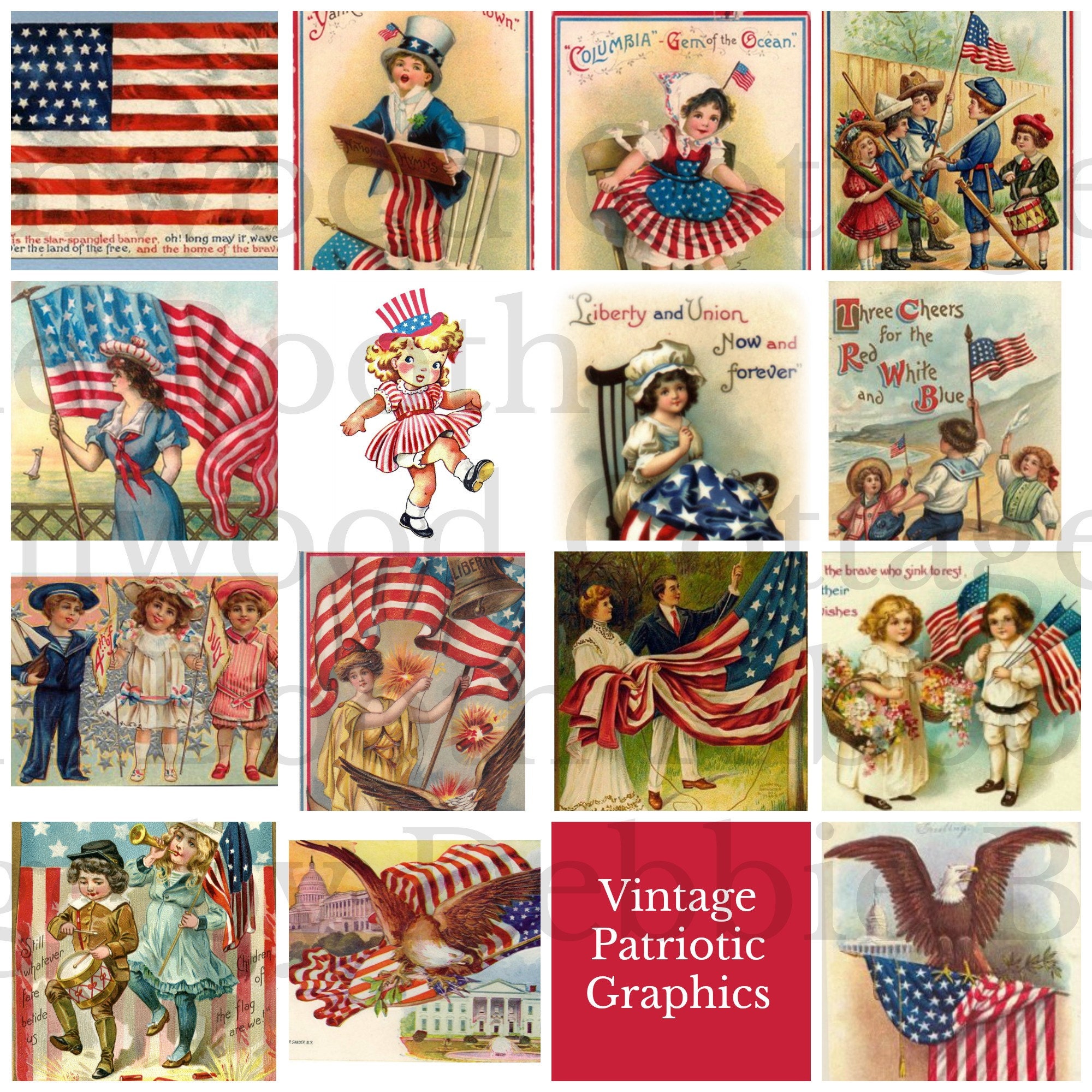 Below is a Americana inspired miniature hutch I decorated. Busy making the little food items, the signs, painting the accessories in coordinating colors. I love the Americana farmhouse look. My own home has this feel to it, so my miniatures are just an extension of that look.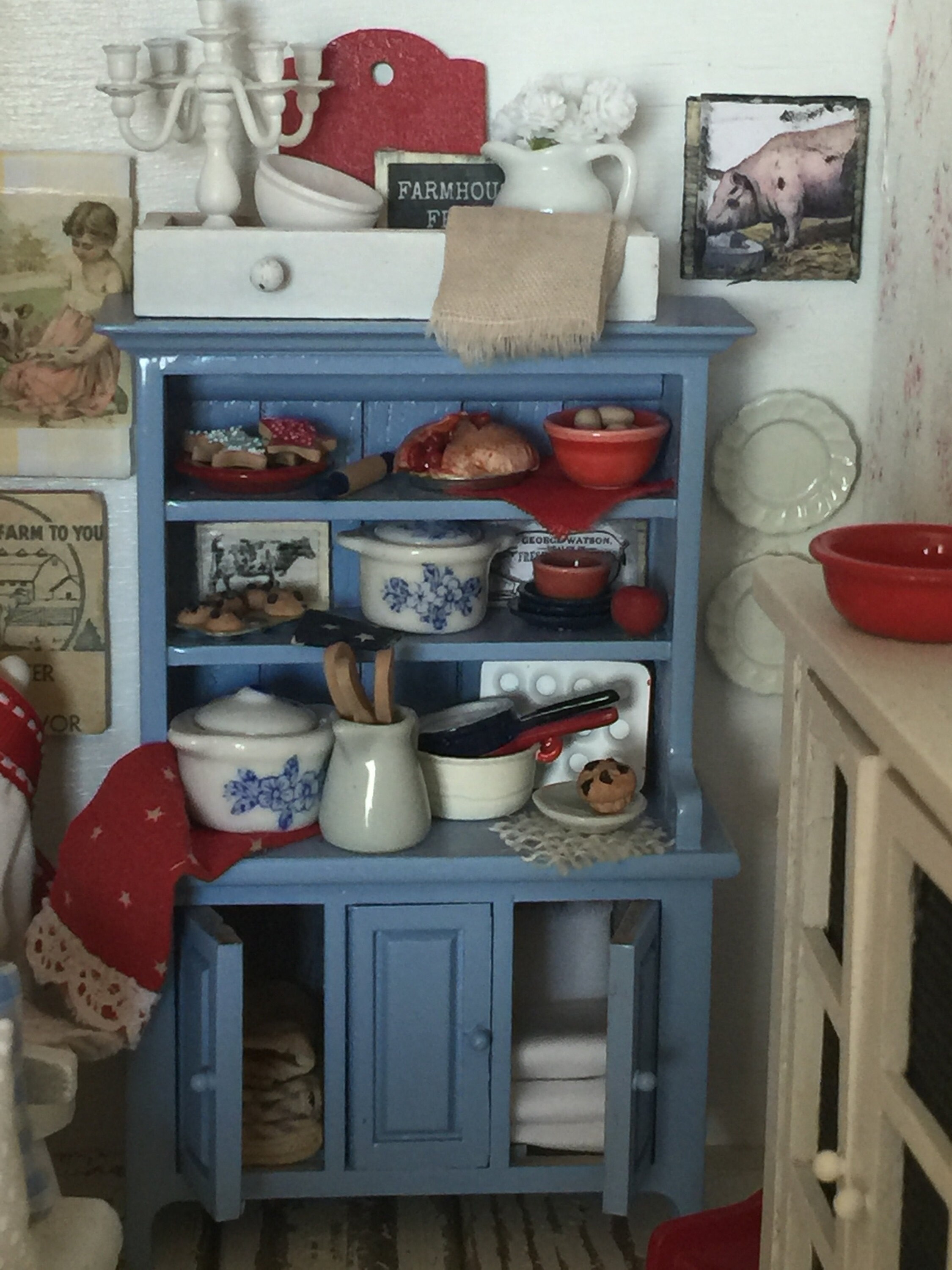 This little kitchen below was in a picture a couple years ago and a sweet customer of mine wanted to buy the whole scene, so I attached everything and met her. Thank goodness she lived in Los Angelos and not Texas! I liked the kitchen so well that I made another one for myself, for my pictures, and Etsy shop.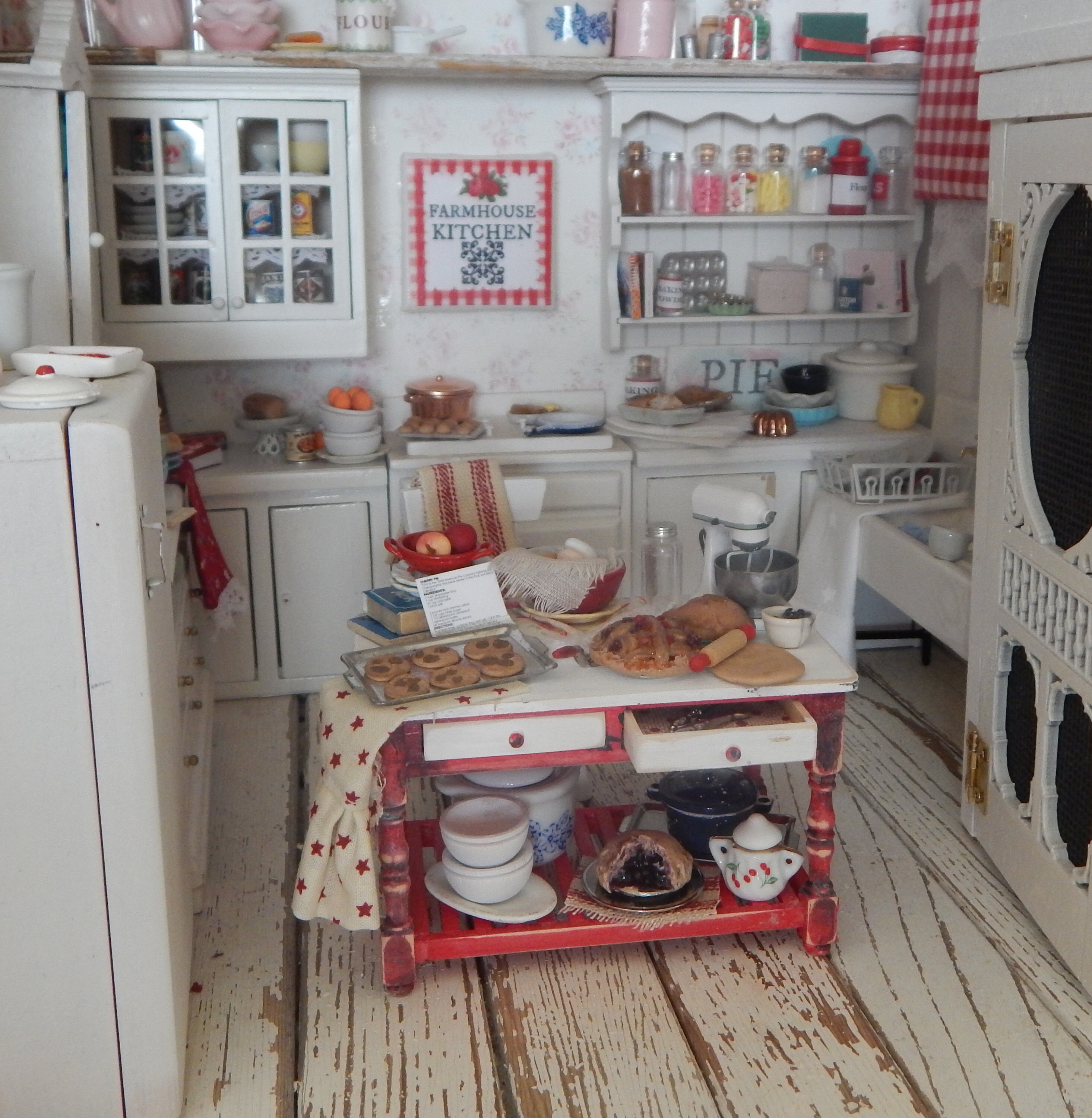 A little excerpt from my new Decorating Ideas for Miniatures: Americana Style - Ebook coming out this next week-
"In my home I decorate quite a bit with white. White furniture, white bedding, white dishes, flowers, and accessories. As the seasons change I add colorful seasonal looks which include flowers, pillows, throws, stacked quilts (don't ask me how many I have) and vintage signs. I love vintage signs because I can put them in a frame, set them out for a bit and they are easily changed out when the end of summer comes and fall starts showing up."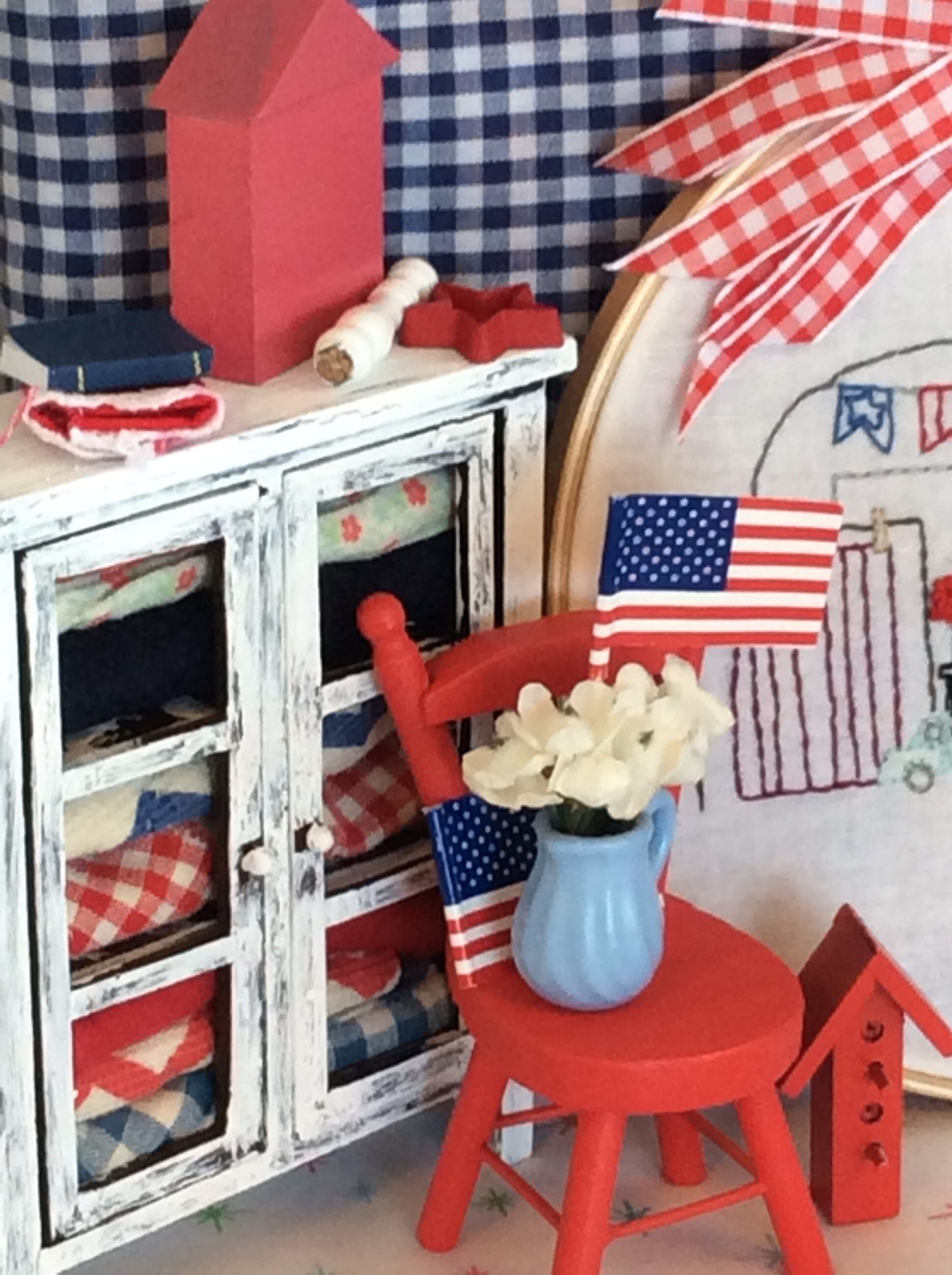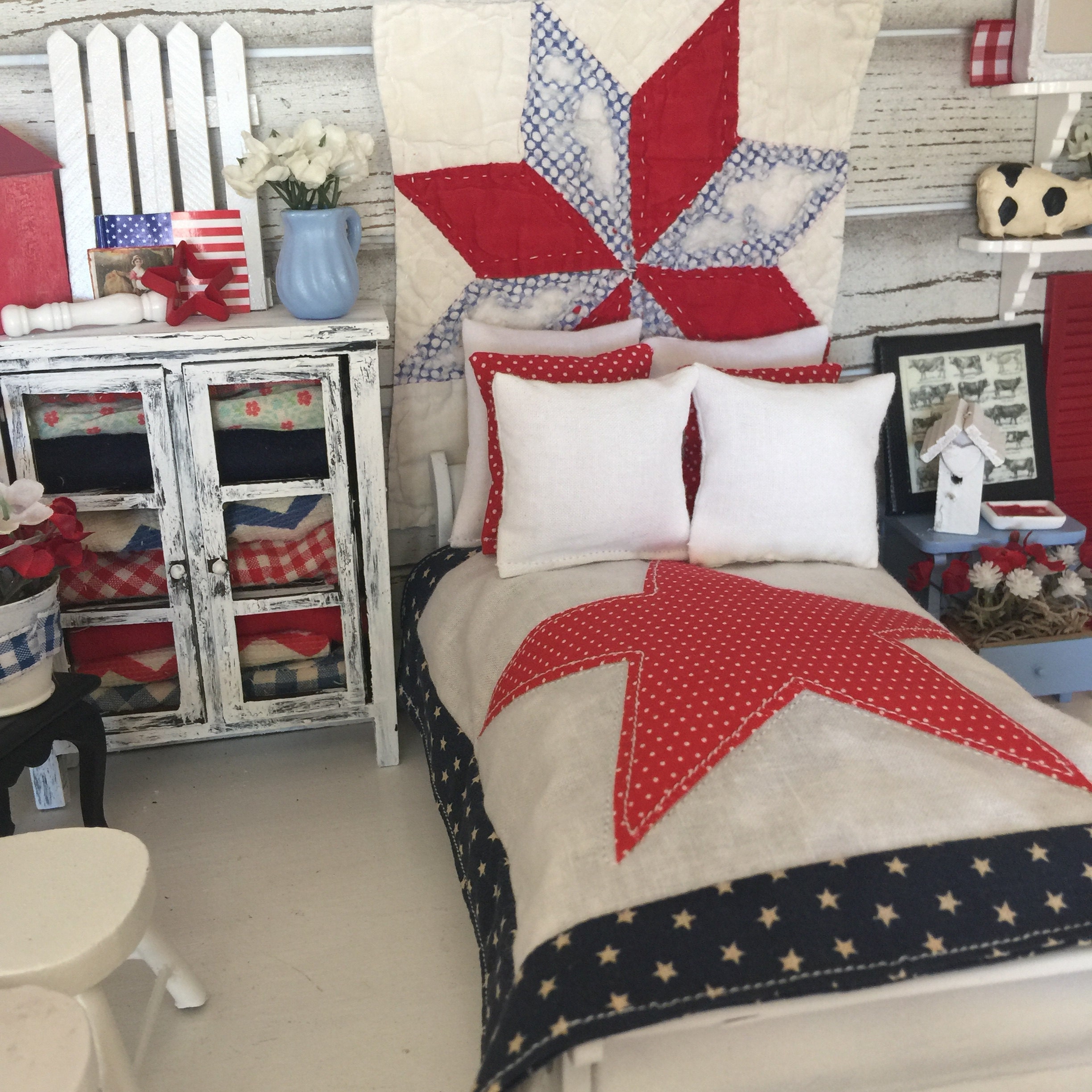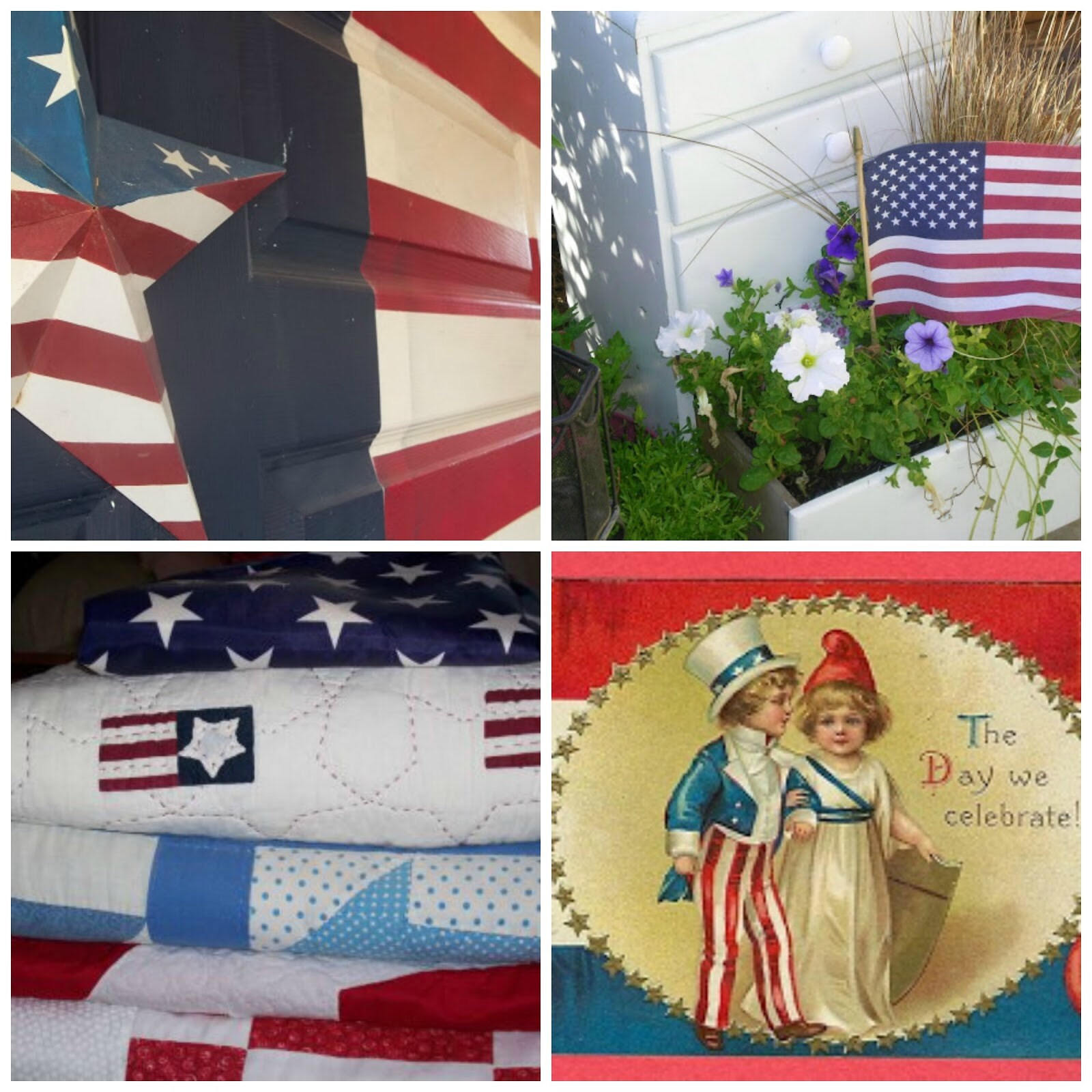 I can't wait for you all to see it! It's just the beginning too. I have one for Fall I'm almost done with , and then have one for Christmas that several miniaturists have teamed up with me to make. It is due out November 1st with a Miniature Christmas House Tour Party.
Doesn't that sound fun? I do. 
Well that is it for now. Have a blessed week leading up to July 4th festivities. 
Blessings,
Debbie