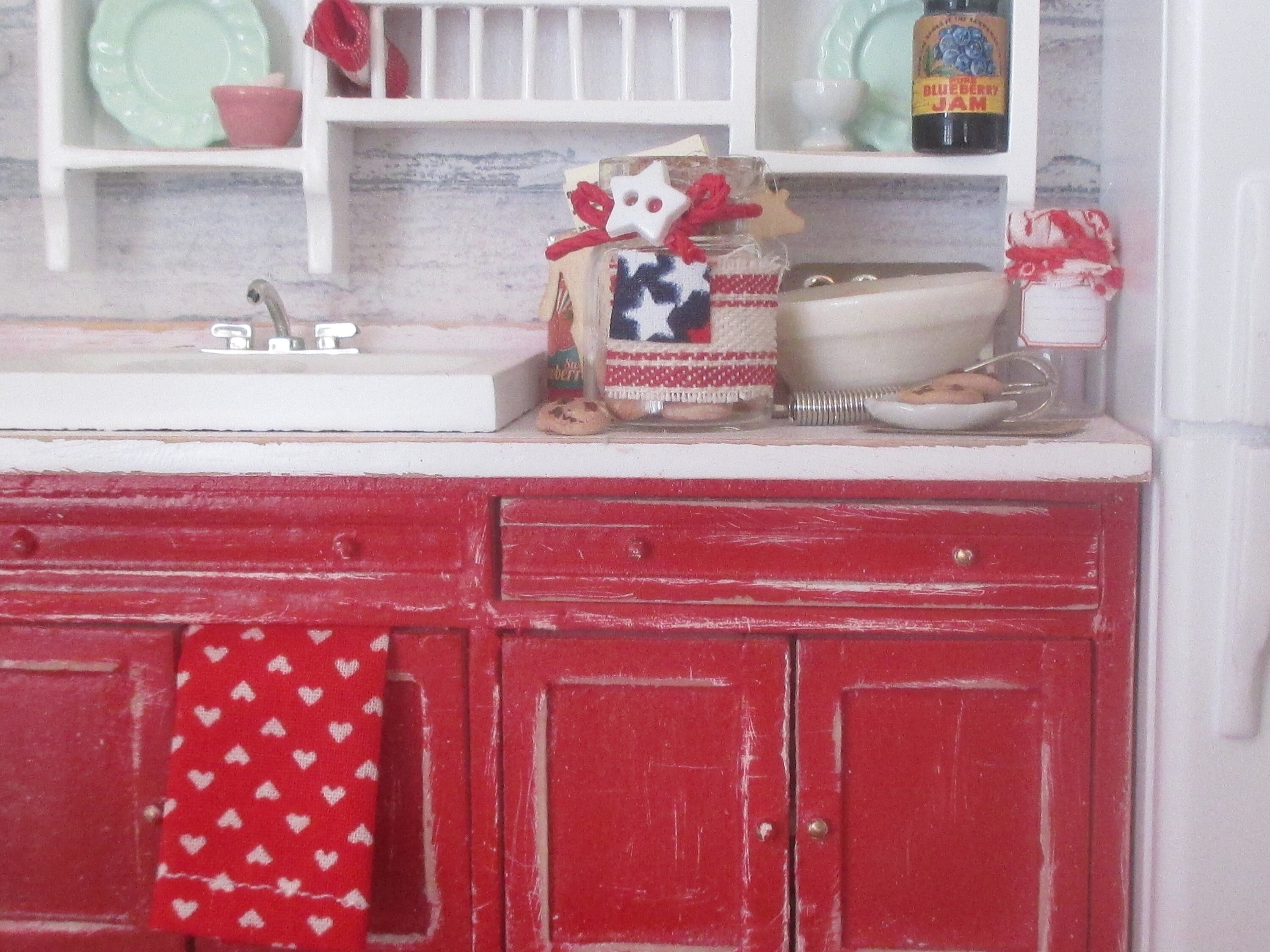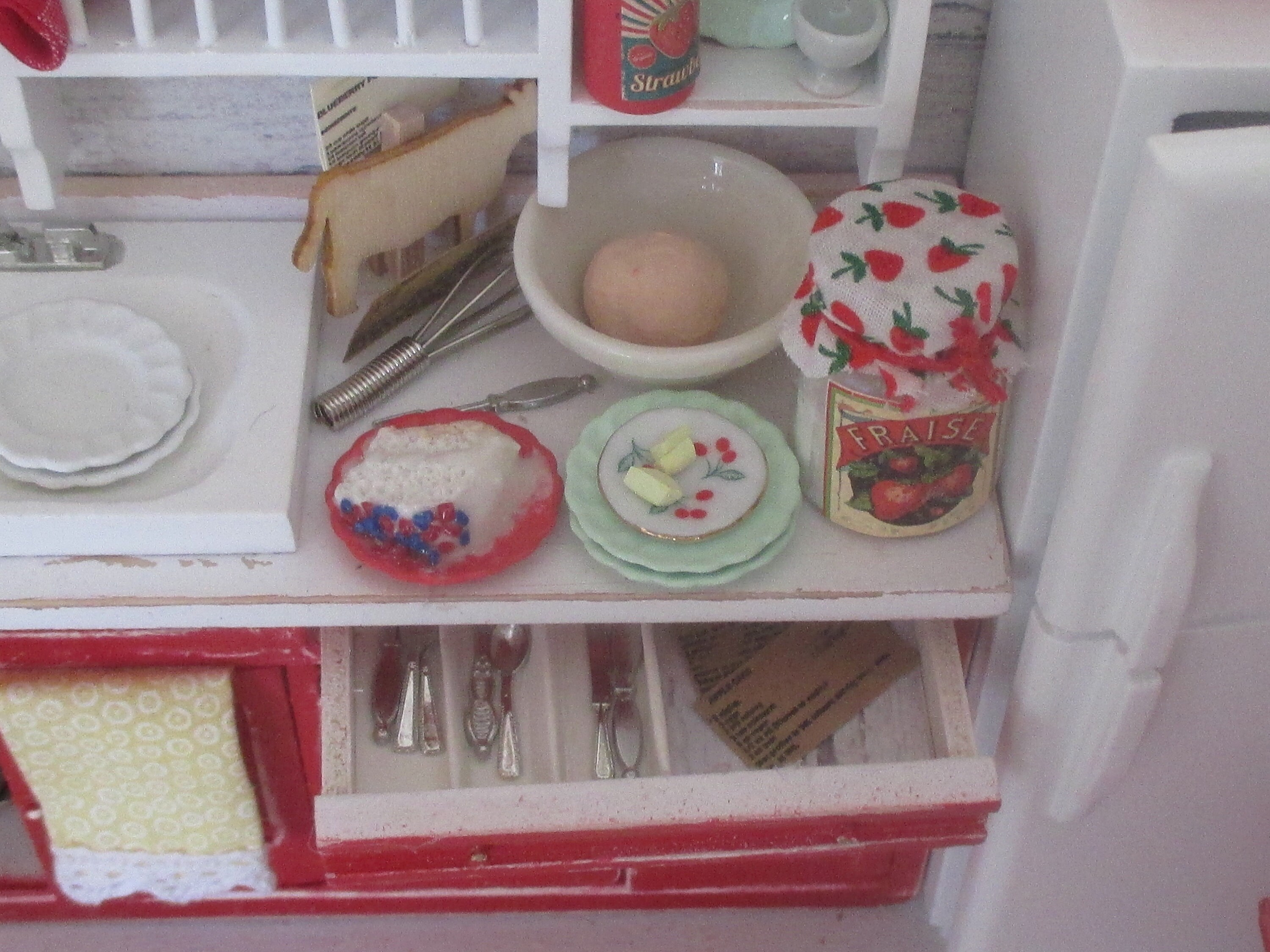 I measured this little drawer, and found it was about 1" deep,  and 1 1/2" wide. I cut a piece of white card stock 1" x 2" and then made little folds that stood up. I made 3 of them 1/4" apart, so that once they were all folded they would separate the silverware.  The folds were only 1/8" high. I had to do this twice. The first time I made the folds they were too tall. 
I did it on a whim and didn't really take pictures.  But it was pretty simple to do.
This little kitchenette is a new room I'm putting together for some Christmas projects (yes I'm already working on a project!) and I wanted red cabinets for the backdrop of the pictures.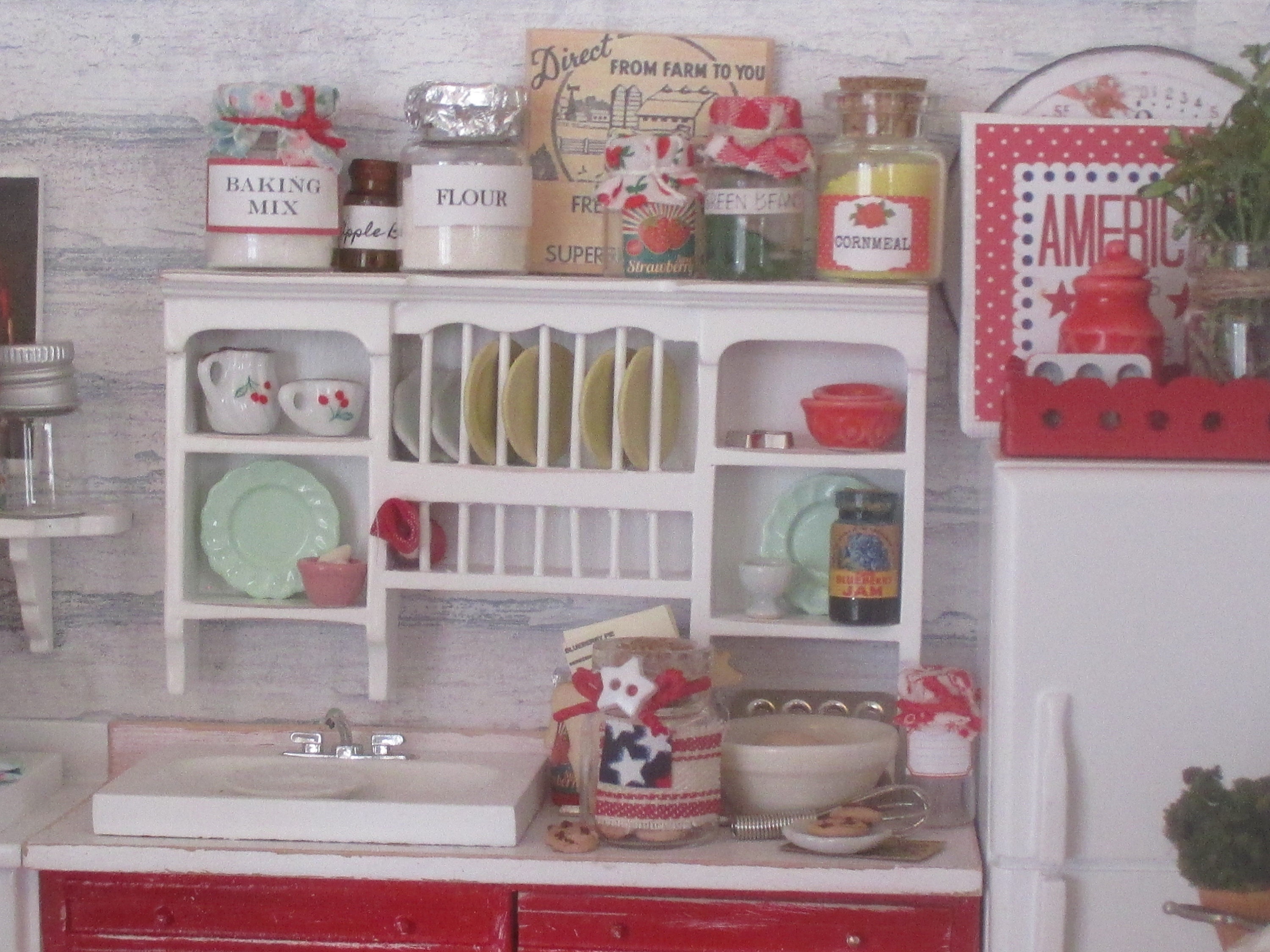 Have you seen my new little Ebook - Miniature Americana Decor and projects?
It has several new projects in it and fun ideas for adding Americana decor. 24 pages long, it is an easy download!  Found here @ Miniature Americana Decor and Projects
I hope you had a wonderful July 4th with lots of food and festivities!
Blessings,
Debbie