HEY everyone, I hope you are having a good week.  I wanted to catch up and share a few of my favorite little projects I"m working on.
I personally love the color red, and I love quilts with red in them.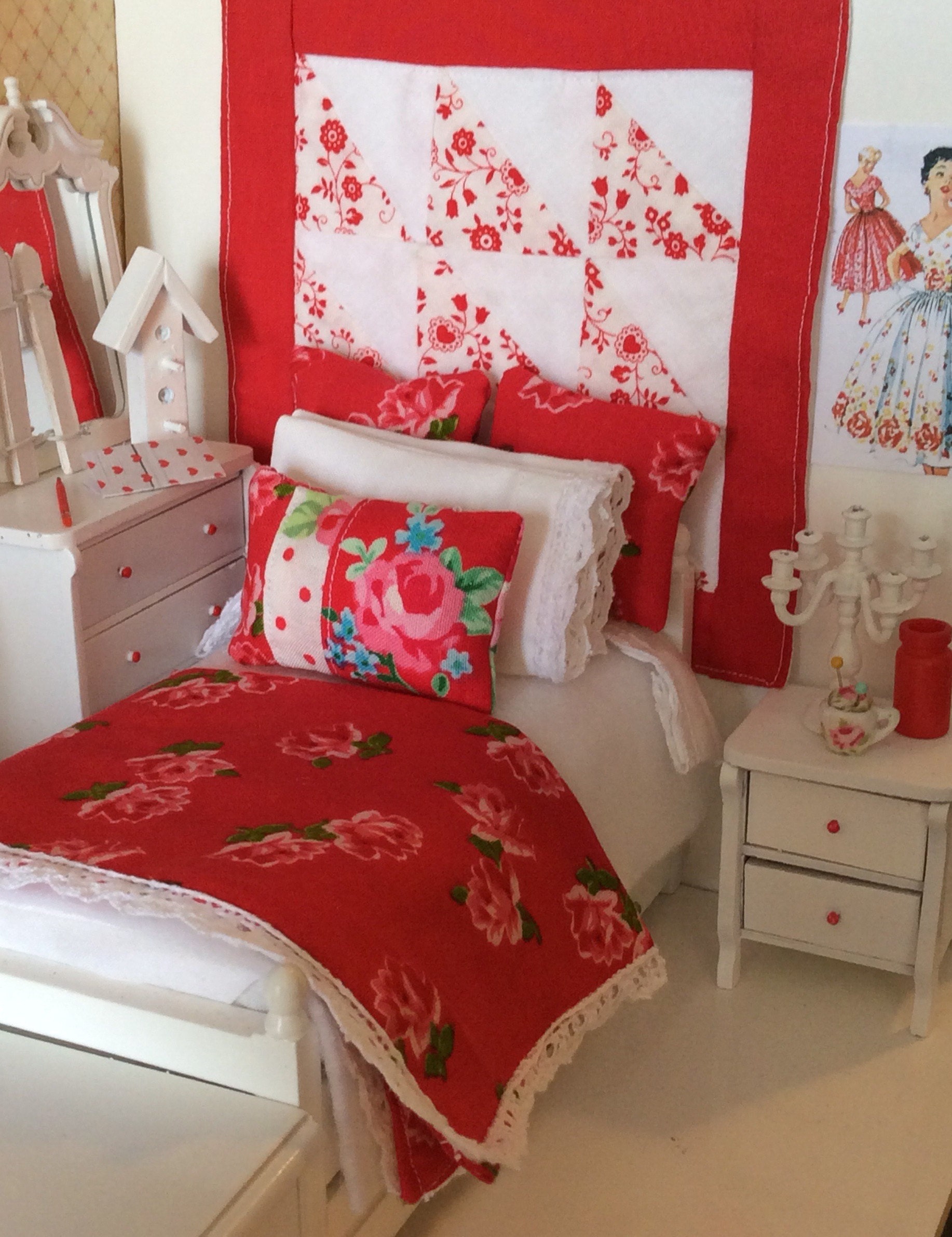 Red and white patchwork quilts are one of my favorites, and I love how happy they make a room when they are displayed.
The sweet little sunbonnet sue picures below are from a quilt top that was made by my husbands great grandmother. Hand quilted, and a little worn. It is one of my favorite quilts that I own.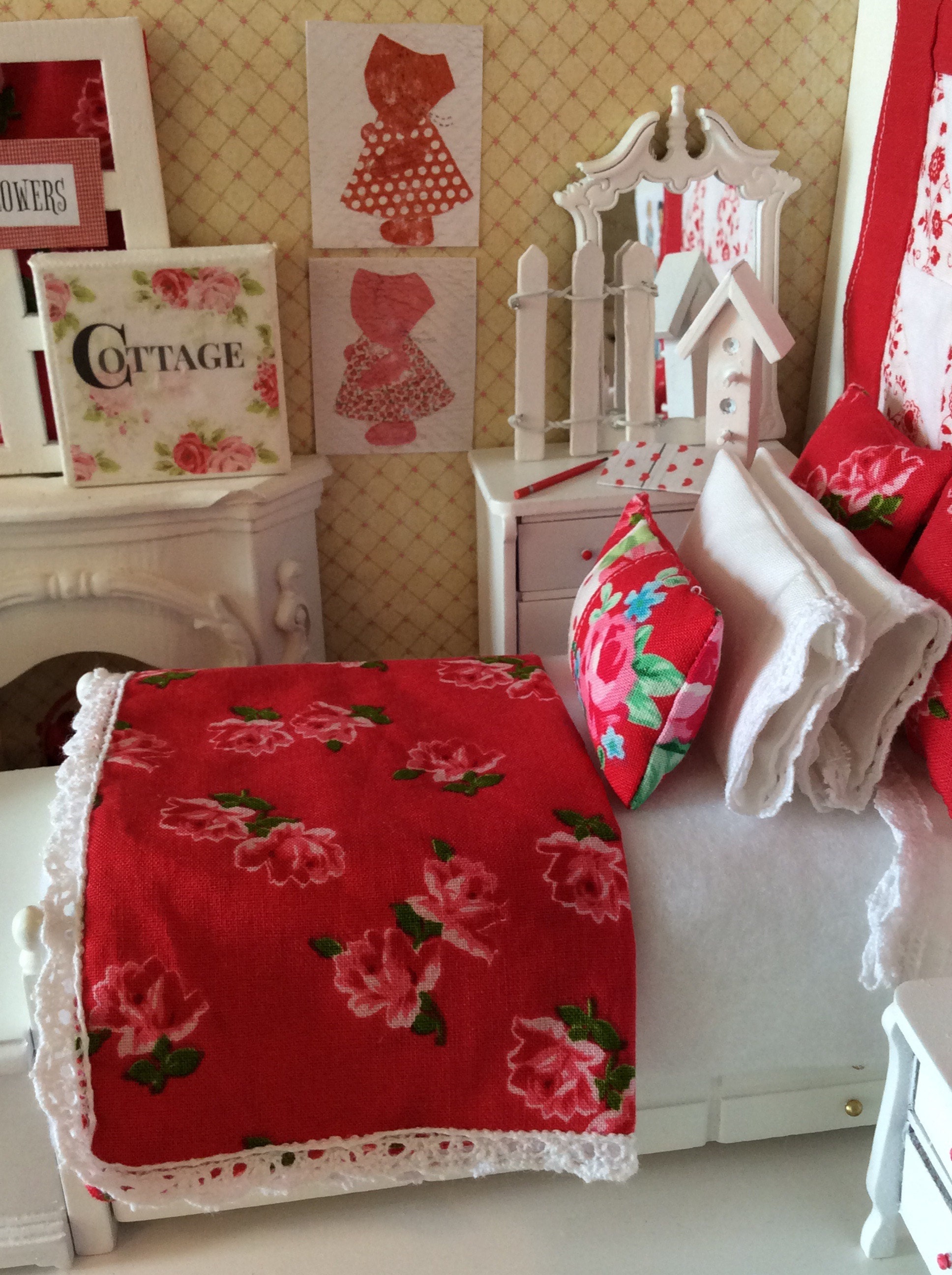 Red rose fabric above is from the Lecien Fabric company that creates beautiful quilting fabric. Easily found on Etsy or Ebay.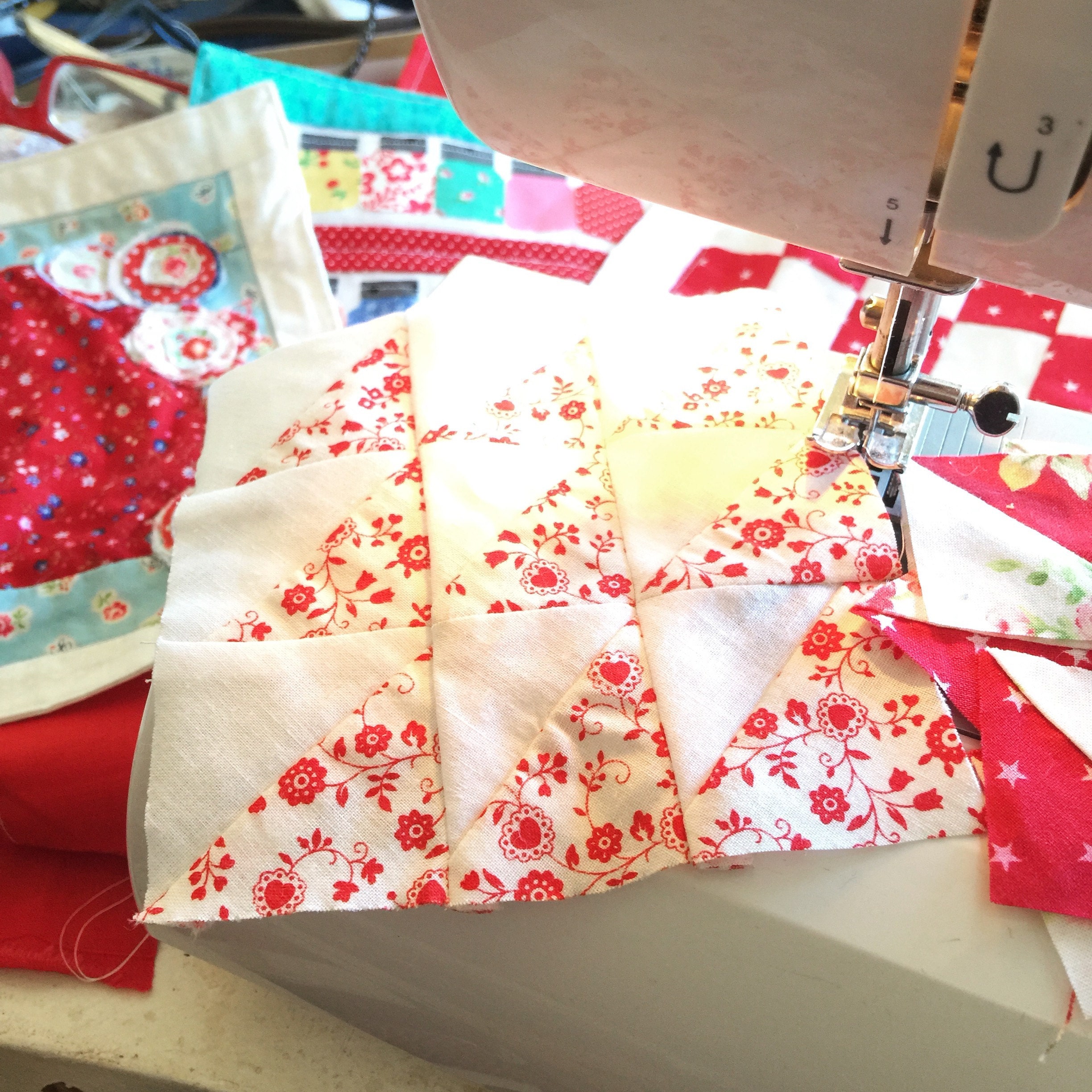 My newest pattern is a simple to make triangle patchwork quilt. I love it because it is easy and the fabric choices can match the season.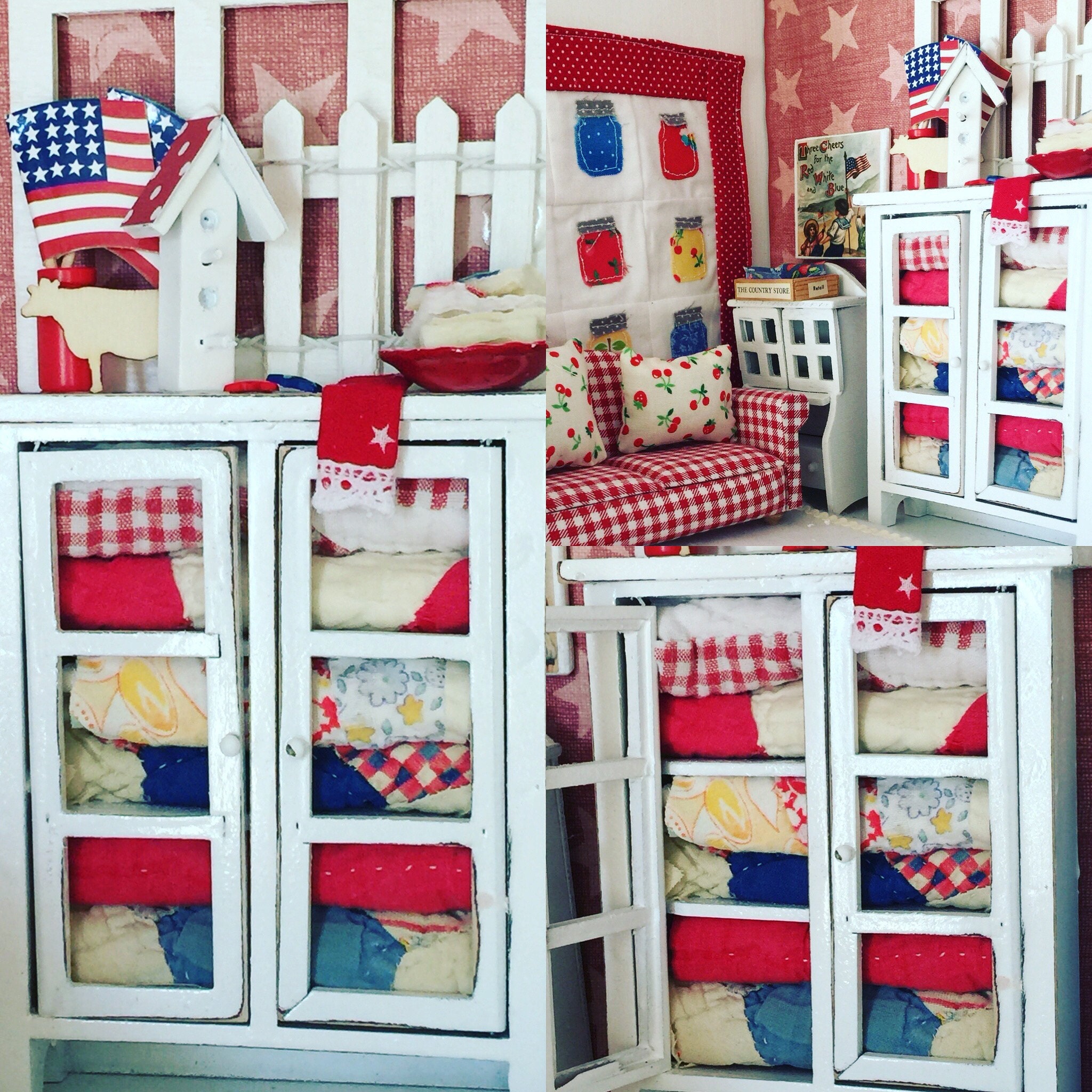 Add a little blue or green, for Patriotic decor, or Christmas decor.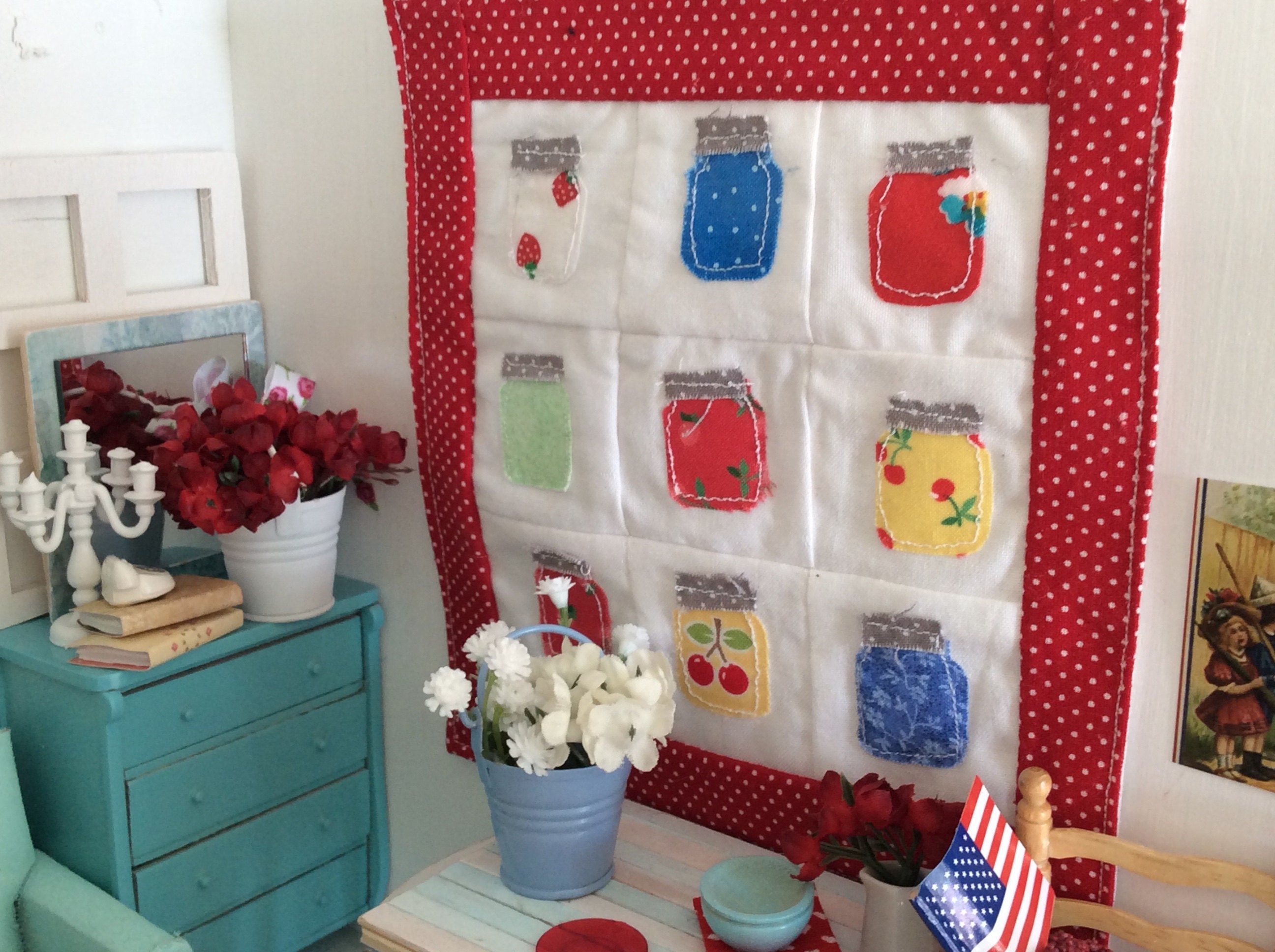 MINIATURE Canning Jar Quilt Found HERE 
I love this simple to make canning jar quilt, perfect for a little summer project.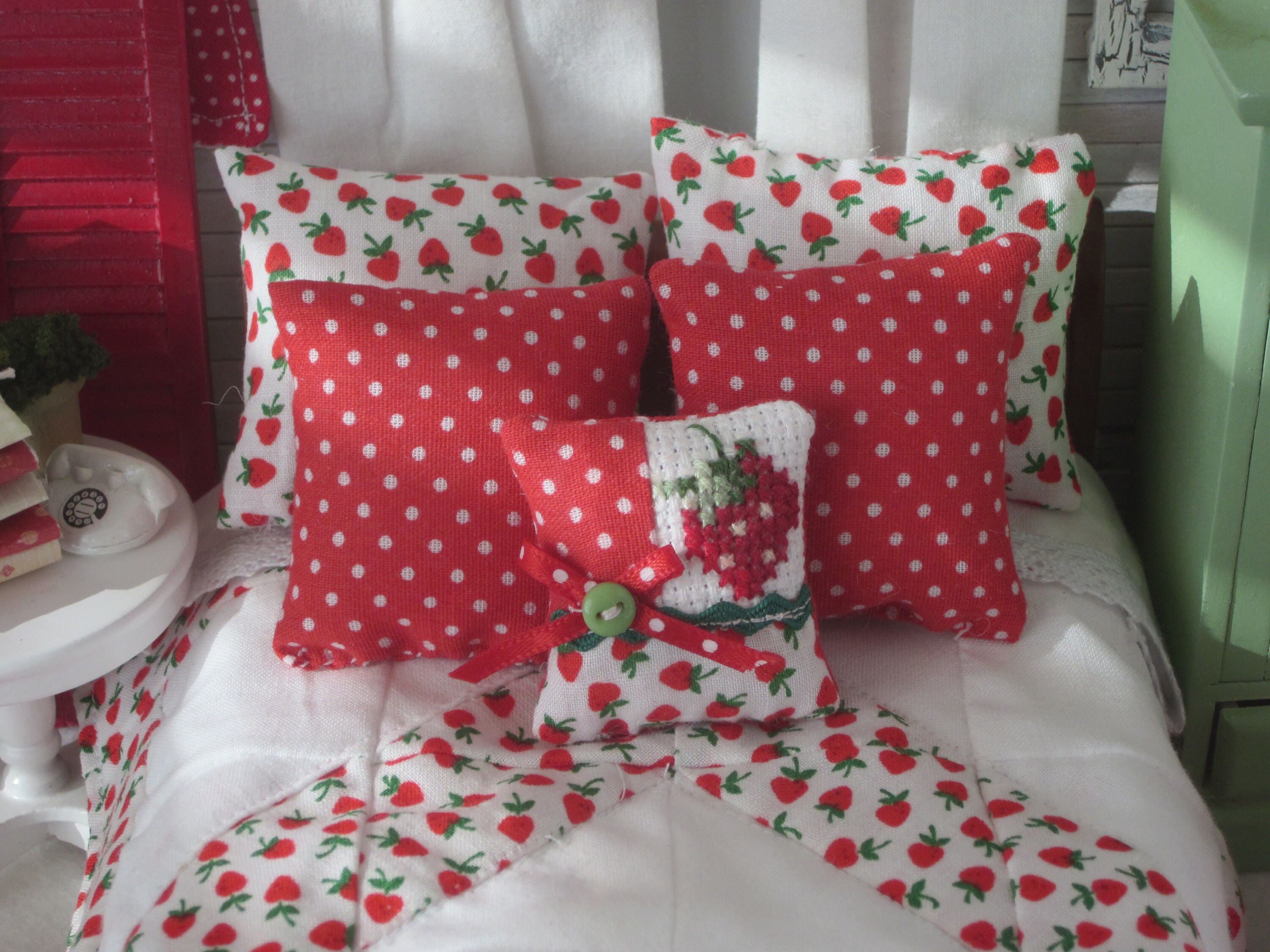 Pattern for quilt above found HERE
Strawberries are a favorite of mine, and when I found this sweet strawberry fabric I knew I had to make something special. The customer that purchased this set said she fell in love with the quilt and the little pillow.
Red and White is versatile too because the quilts can be used for Valentines day, Patriotic holidays and Christmas. I love that.
Have an awesome rest of the week.
Debbie