Hey everyone! It is so hot here in S. California. We are reaching triple digits in heat. 
Watering flowers sometimes twice a day because it it so hot. 
I wanted to share a quick recipe I use for miniature bedding. Trying to be creative and not boring when it comes to making little beds, I"ve stumbled on my basic recipe for making small or miniature sized beds.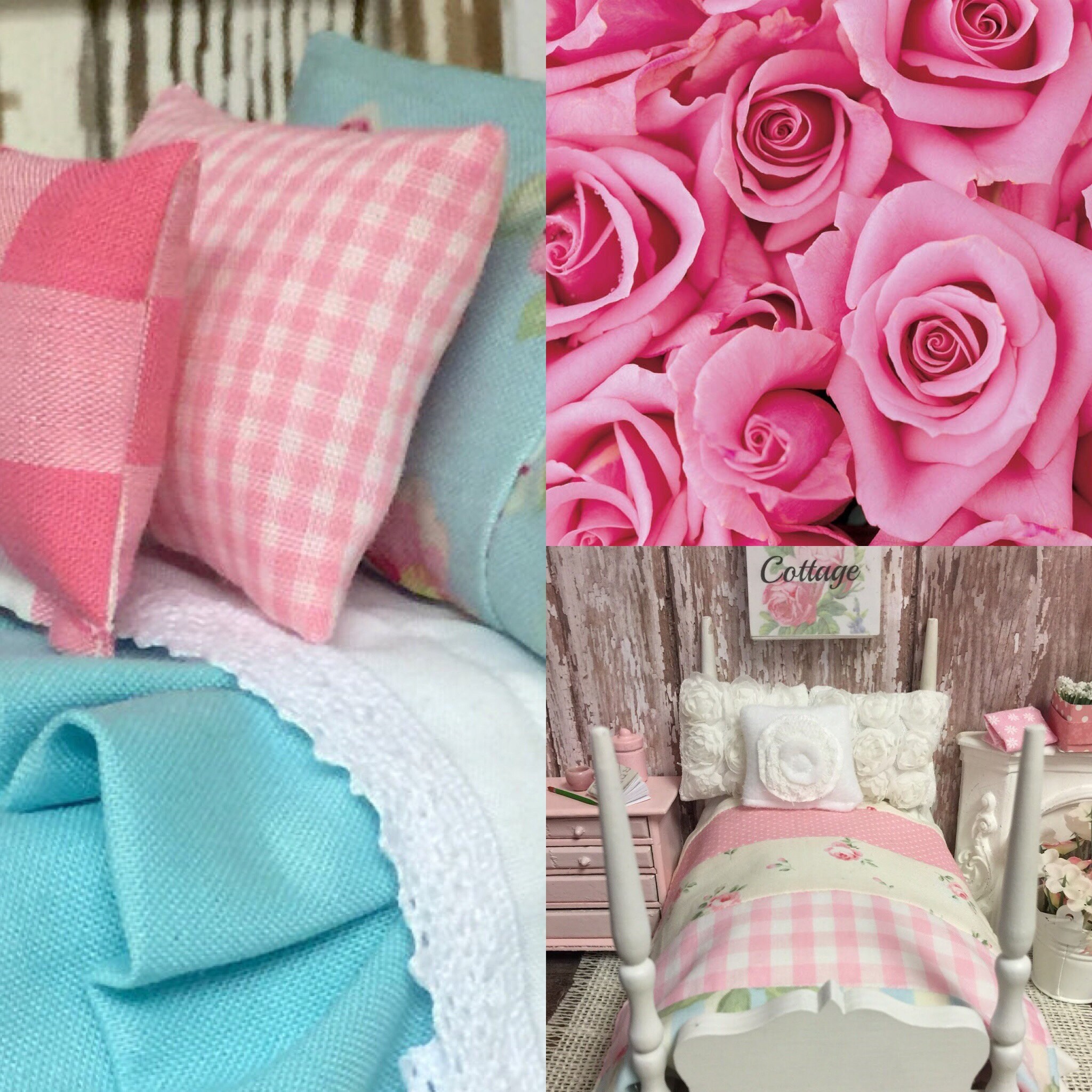 The comforter is usually ruffled and always folded back. 
The sheet is simple crisp white cotton fabric edged with cotton lace (1/4" wide for miniature sized sheets).
If using a quilt, the prettiest part of the fabric needs to be towards the bottom half of the bed so it shows.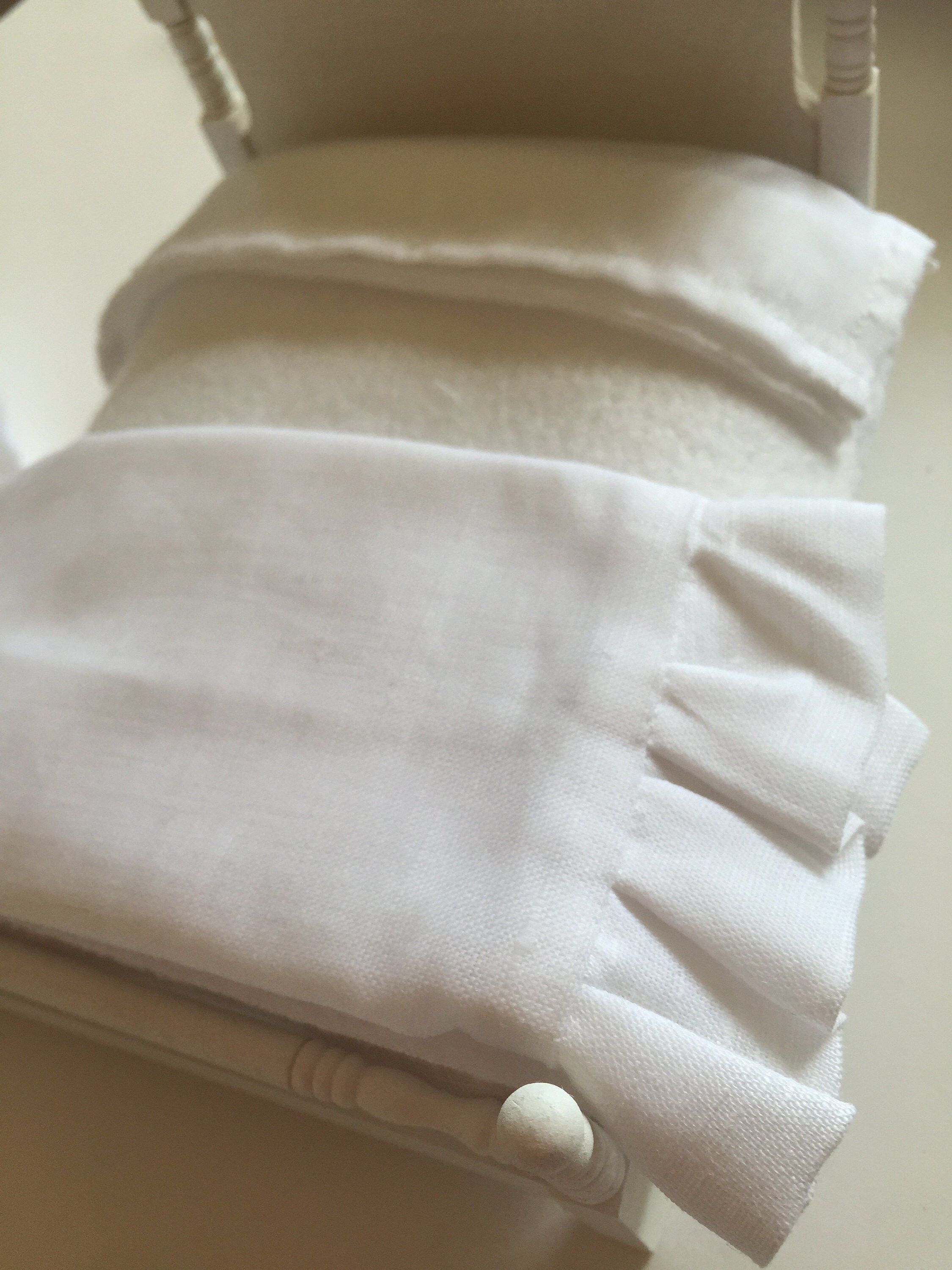 If using a blanket (usually made from wool felt, or polyester fleece) it should be solid and compliment the comforter fabric.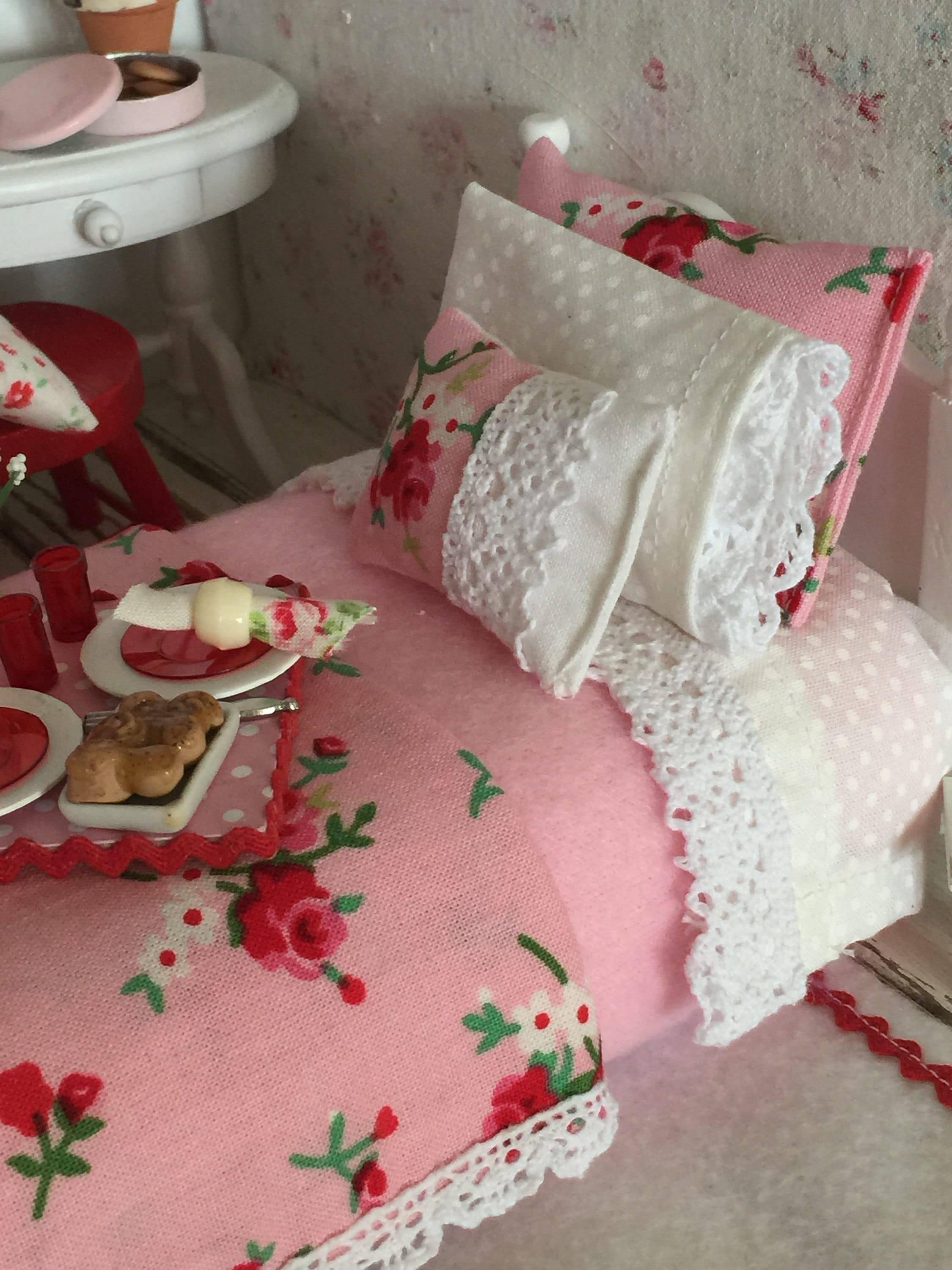 The accent pillow is placed last on the bed and should be pretty. It is often the first thing people look at when looking at a bed that is made.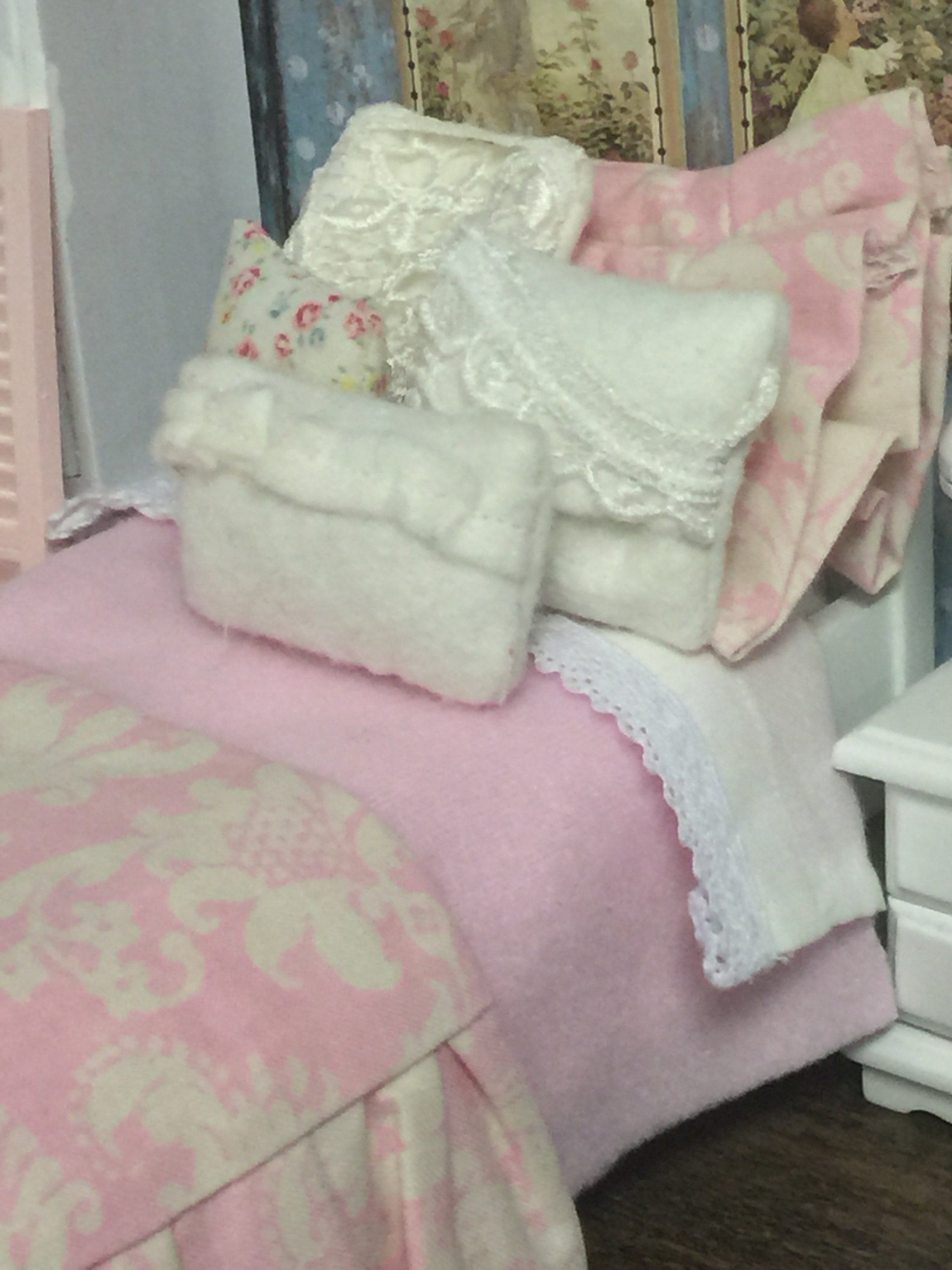 Bedding pattern HERE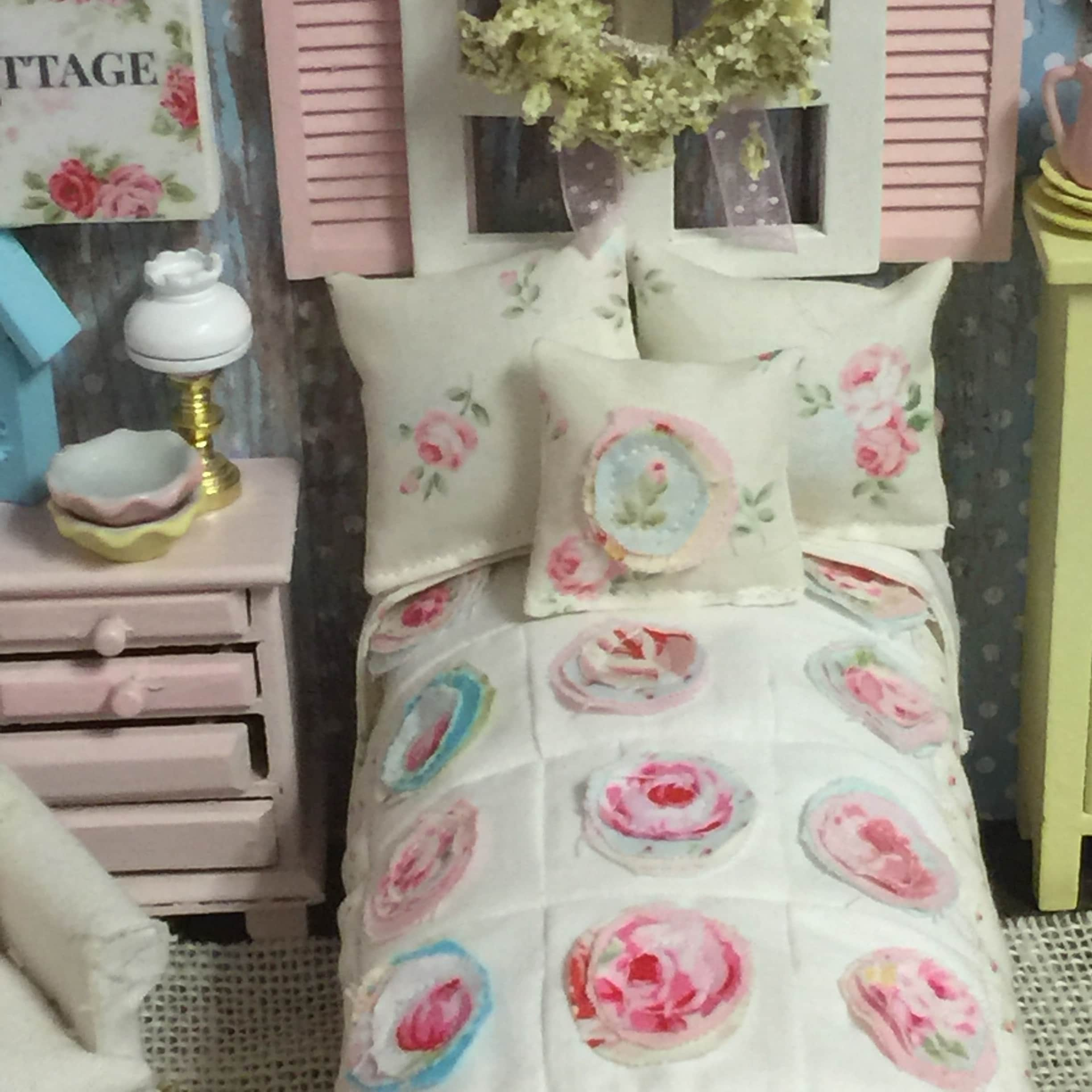 Do you make your bed? 
I love making it so it looks beautiful. I enjoy looking at a beautiful bed when I walk in the room. Sometimes there is just no time to make it when running out the door for work or church. We lead busy lives.
But there is just something lovely about a bed made with beautiful bedding.
MINIATURE Quilt pattern HERE
That's it for now!
Blessings,
Debbie