Hey everyone! I hope you are doing well. 
I looked back at my last post and realized it was a month ago. So many things have happened in a months time.
I've gone back to work. My husband has had some serious heart scares, hospital visits and issues and I just prayed that God would help me. No fancy prayers, and I was offered a wonderful job as a Hospice Coordinator for families who need a break and a volunteer who steps in for a few hours each week so the family member or friend can go get groceries, get gas, get what they need. I organize volunteers and people that can do that. I am loving it.
I also have been busier than ever creating some new patterns and designs for home products. Coffee mugs, tote bags, makeup bags. I love the designing and creating aspect. With  less time on my hands I am focusing on pattern making, magazine articles, home products and of course my favorite Miniatures! My best time is in the morning. So I get up and get myself dressed with make up on no matter what I am doing.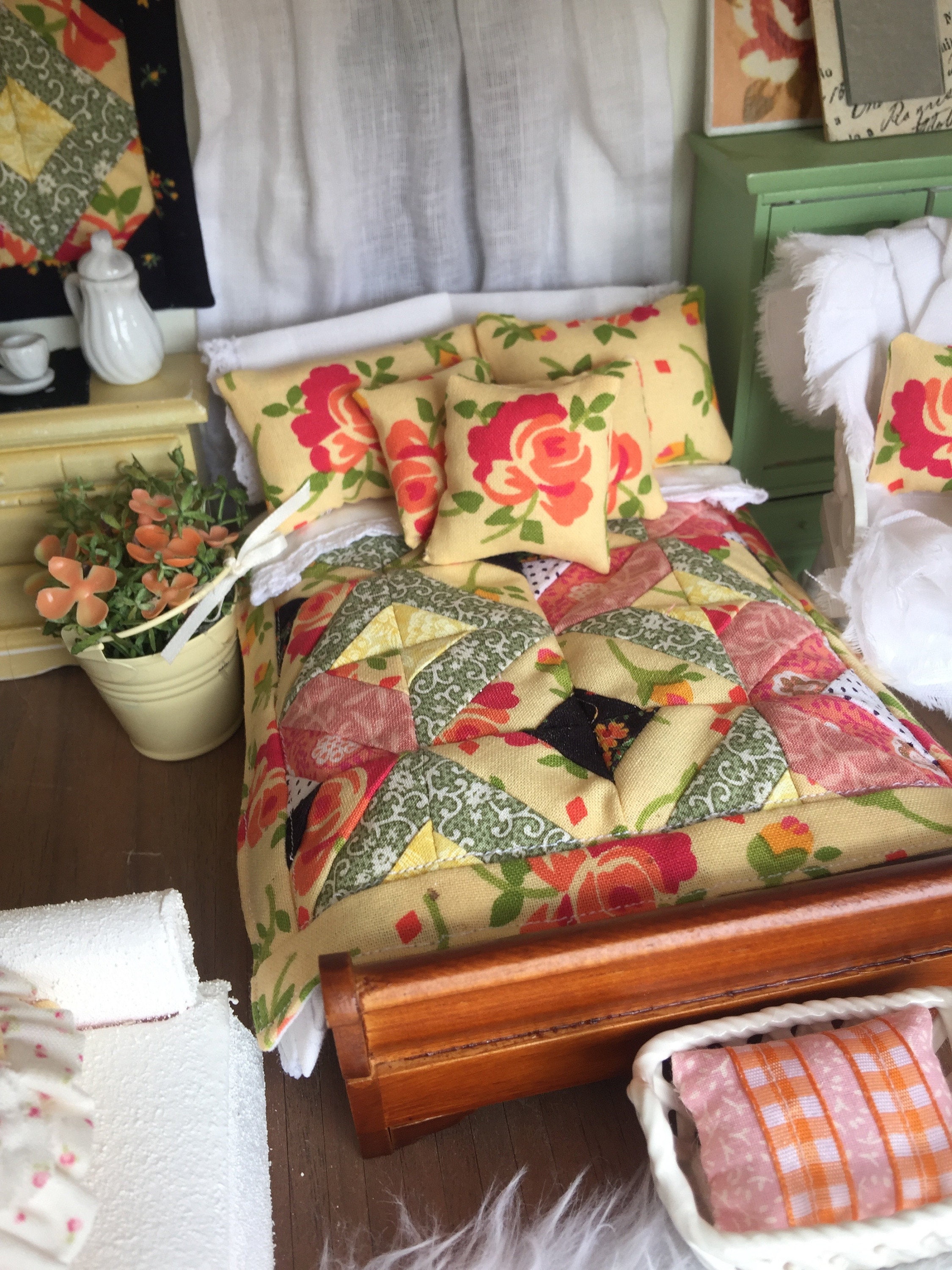 I have devotion time, where I read my Bible, fill myself up with good words and I enjoy coffee while I'm doing this. This is a must for my days.
Mornings are my clearest thinking time, so I write everything down for the day and what I want to accomplish for the month too.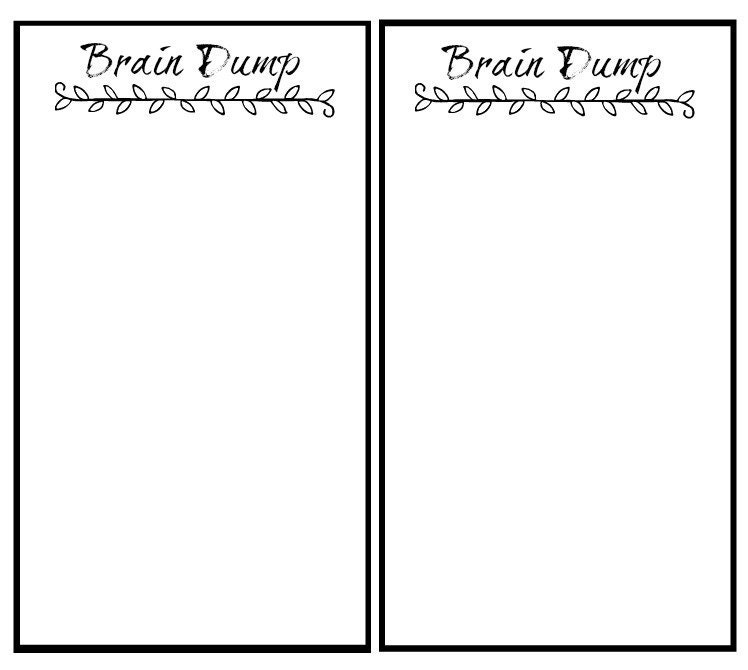 I write everything down on these pages - print this out on 8.5: x 11" copy paper and start writing! I write everything down in my head, then I will then add it to my calendar, my to do list, my birthday list so I don't forget to send a card, etc.
My goals the last couple years have been to create and design miniature patterns, mostly quilts, but also fun kitchen accessories, table linens in miniature etc. These are mostly for my business because I'm finding I can't make 200 dollhouse sheet sets anymore!
This is my goal- to make little things that are budget friendly. That way the decorating part isn't so overwhelming but rather "I can do that" or "I can make that" for anyone who is interested.
also....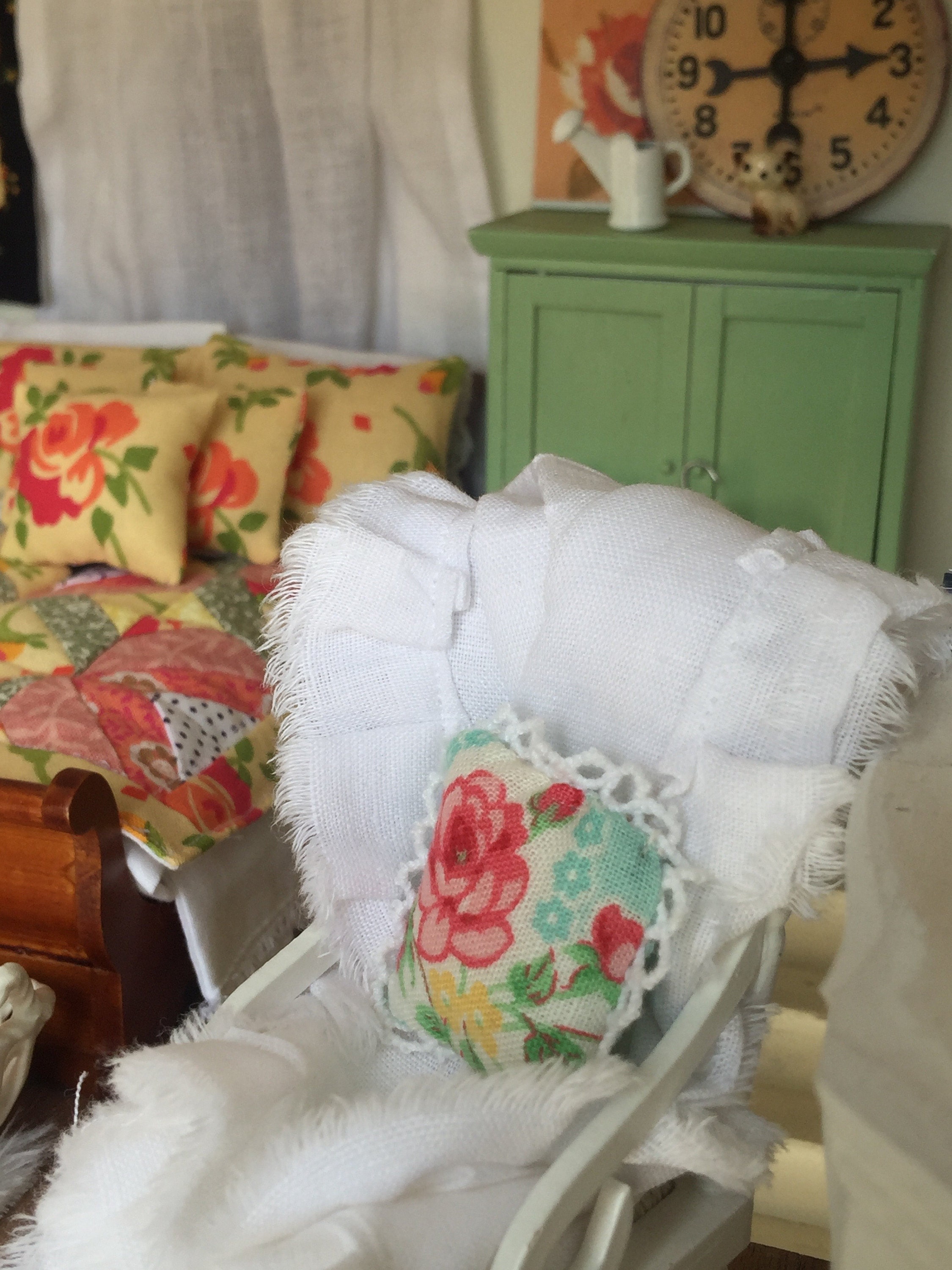 THIS IS IMPORTANT! My mom taught me to sew, my grandmother taught me to quilt, my dad gave me a love for miniatures by buying them and providing them for me. But what that did for me as an adult, is it gave me a skill, interests, and hobbies that helped me stay busy when there wasn't money to buy things, or buy curtains for our new home when we were newlyweds.
All these things were so important yet they started small.
So I've thought...if I can make ANY of this easy for young people, women and adults, then I have succeeded somehow in teaching a skill, an interest and a hobby for them.
So just about every day I am making a pattern, or sewing something, or trying out a new quilt idea in miniature. Most work, some get thrown in the trash!
But every day....I am working on something towards this goal.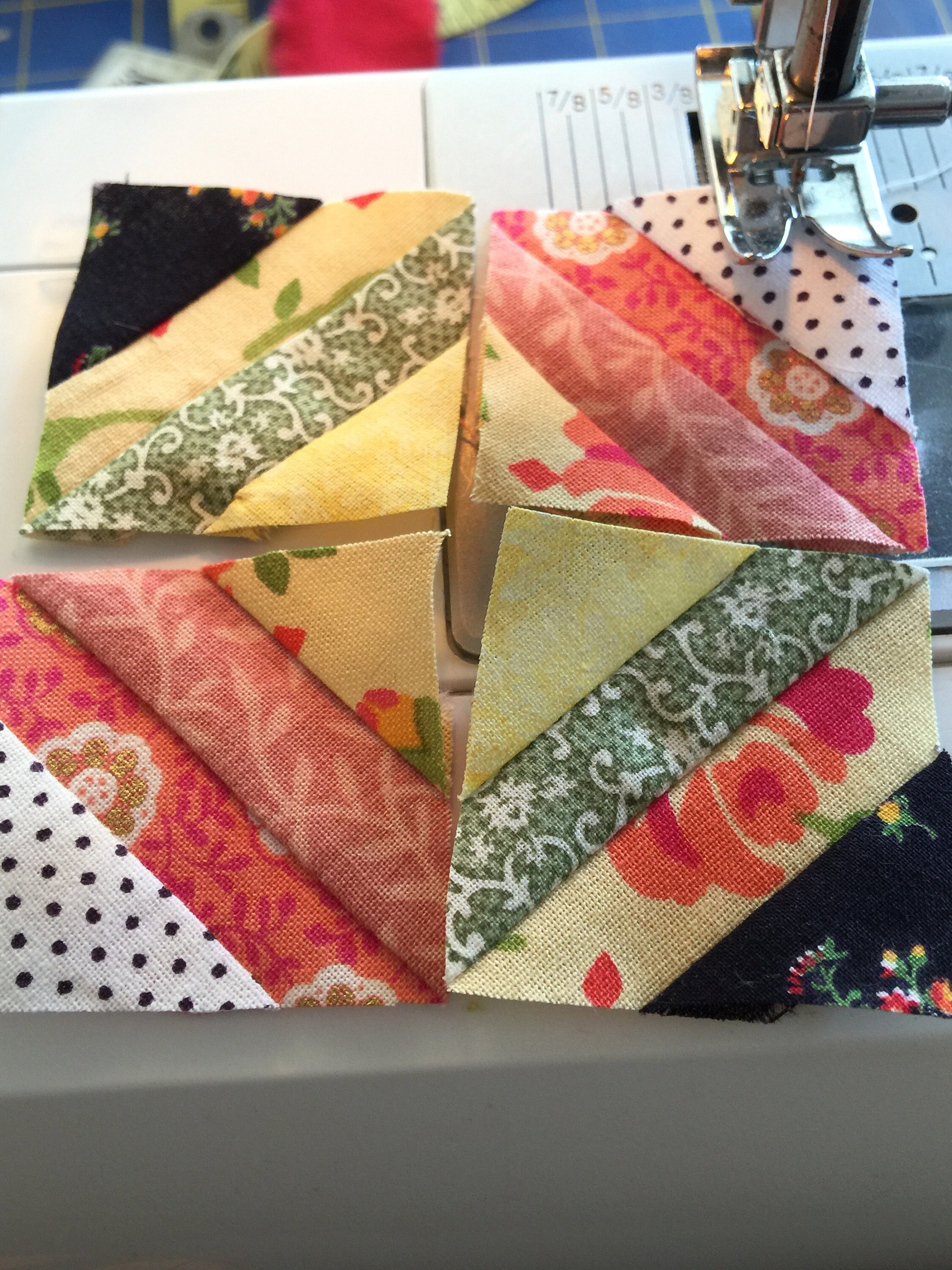 The quilt patterns I make are so easy...they are always intended for beginners.
But I use beautiful fabric so they look more difficult than a beginner quilt.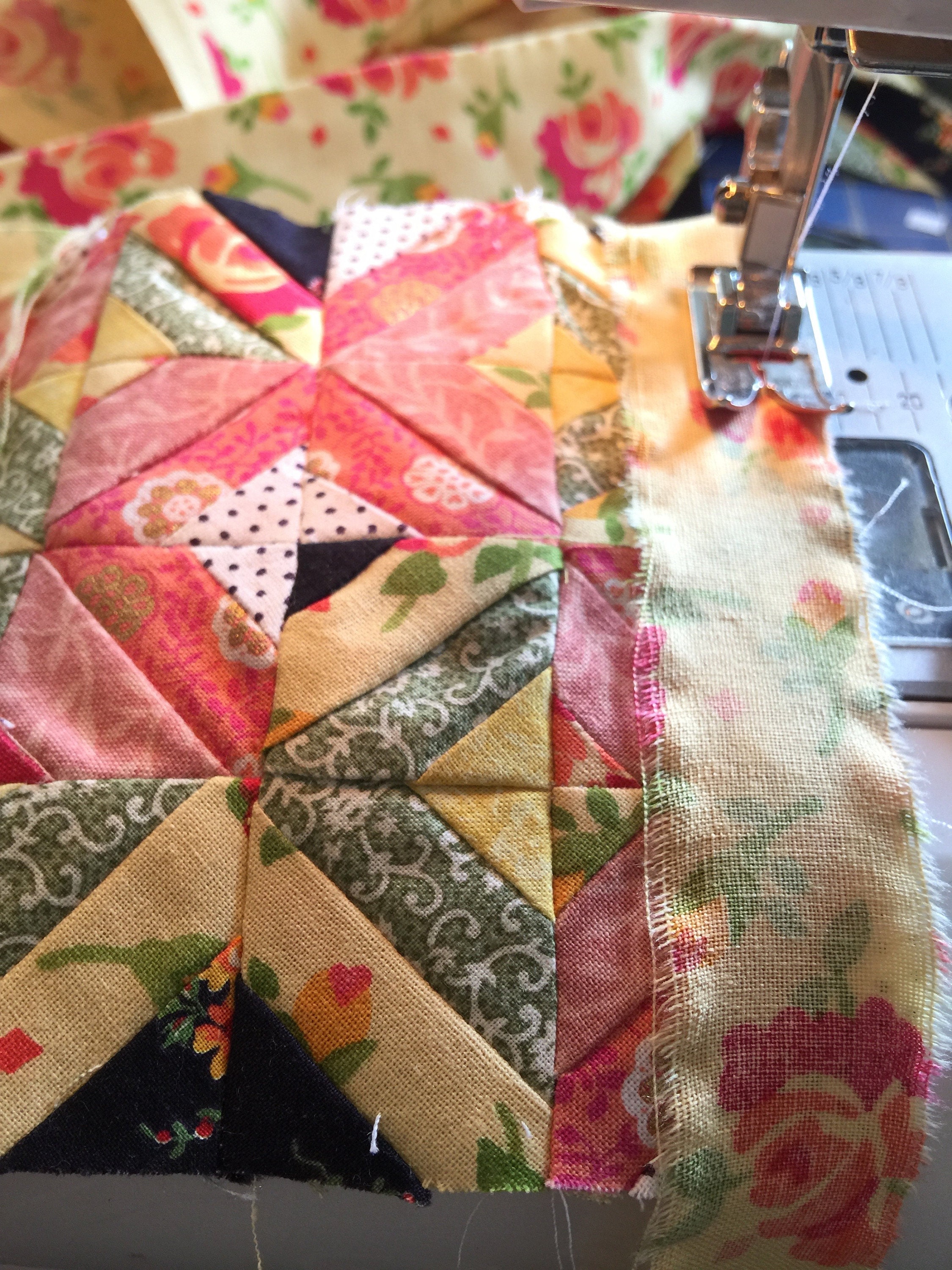 My goal by the end of this year is 100 patterns. And I'm in the high 80's. 
I don't just want to be busy....I want to be fruitful as Joyce Meyer would say. She says that people almost brag that they are so busy. That has been me in the past.
But I want to accomplish things. 
I want to accomplish great things. 
So while the minaiture business is going very well, I have so much more on my mind, and in my heart.
Upcoming is
Cross Stitch pattern collection
Pine Tree Cottage Collection - MIniatures
Christmas Cottage Collection - Miniatures
Bible Journaling  Collection - Planners and Bible Journalers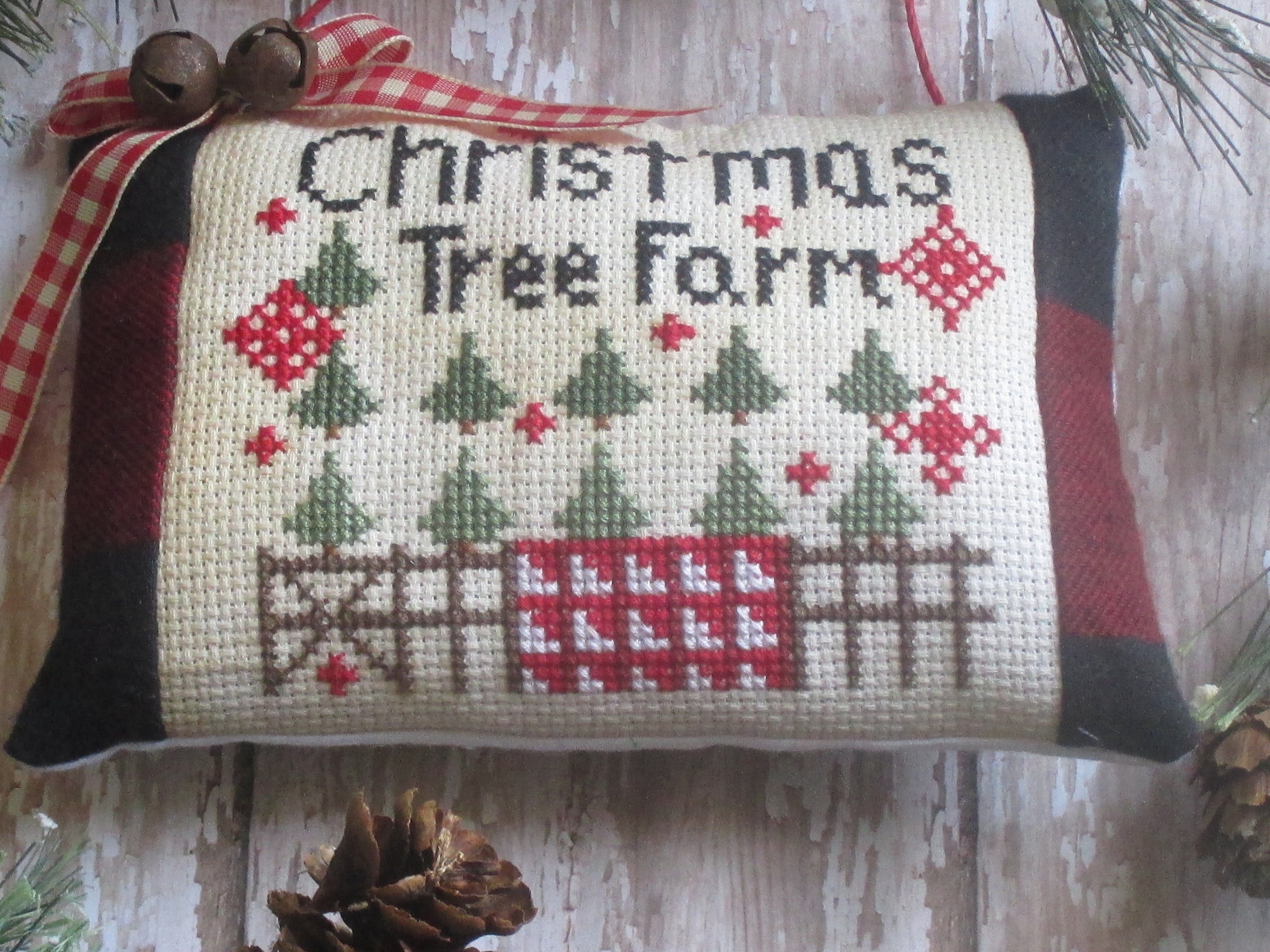 This is just one of the Cross stitch patterns I will be publishing. I'm so excited. I have always loved cross stitching, and have a project in my purse so when I am waiting ( I seem to always be waiting on someone for something!) I can pull it out and stitch a bit, rather than be uptight...that I"m waiting and have things to do!
I also started and rounded up several miniaturists to join me, in creating a Christmas Holiday Home tour in Miniature! Wait till you see what is coming on November 1st! It is going to blow you away. It is going to be on Social Media platforms like Facebook and Instagram, etc. But the best part is they are all contributing projects, pictures and home tour photos and we are creating a Christmas Holiday Home Tour Ebook/Magazine. It will be so wonderful I can't wait for you to see it!
Here is a little block that is a work in progress for my Christmas Cottage Collection. When making patterns I have learned to take a picture of EVERY
SINGLE STAGE of making something.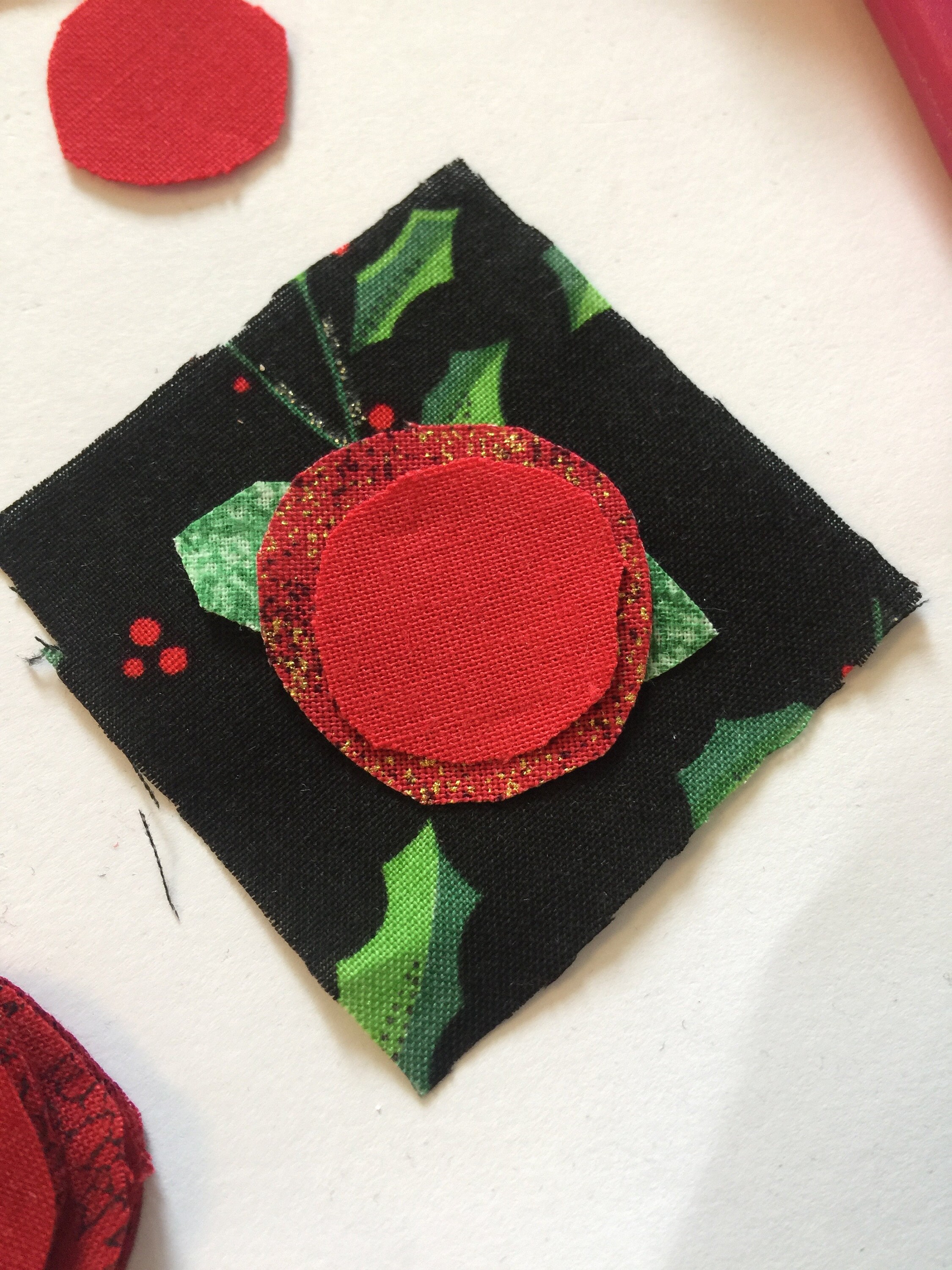 Last I want to show you someone I bought a book from to learn how to create PDF booklets, Ebooks or patterns. 
Abby @ https://whileshenaps.com
I bought her PDF book, it was around $30.00 but what a goldmine it was. After reading it, I tried her steps which were very simple to follow.  She is also on Youtube talking about it @ Creating craft patterns to sell
If you are at all interested in making some patterns and learning the process she is a great person to follow.
My first pattern took me 6 weeks! Here it is, and it was the biggest pattern and most comprehensive pattern I have made. 
MIniature Cottage Style Bedding
From start to finish I show how to make a miniature
mattress
flat sheet edged in lace
matchin lace edged pillowcases
ruffle edged pillowcases
Euro Shams
Regular shams
Ruffle edge comforter
simple blanket
Accent pillows
The pattern is very simple. Always use pretty fabric.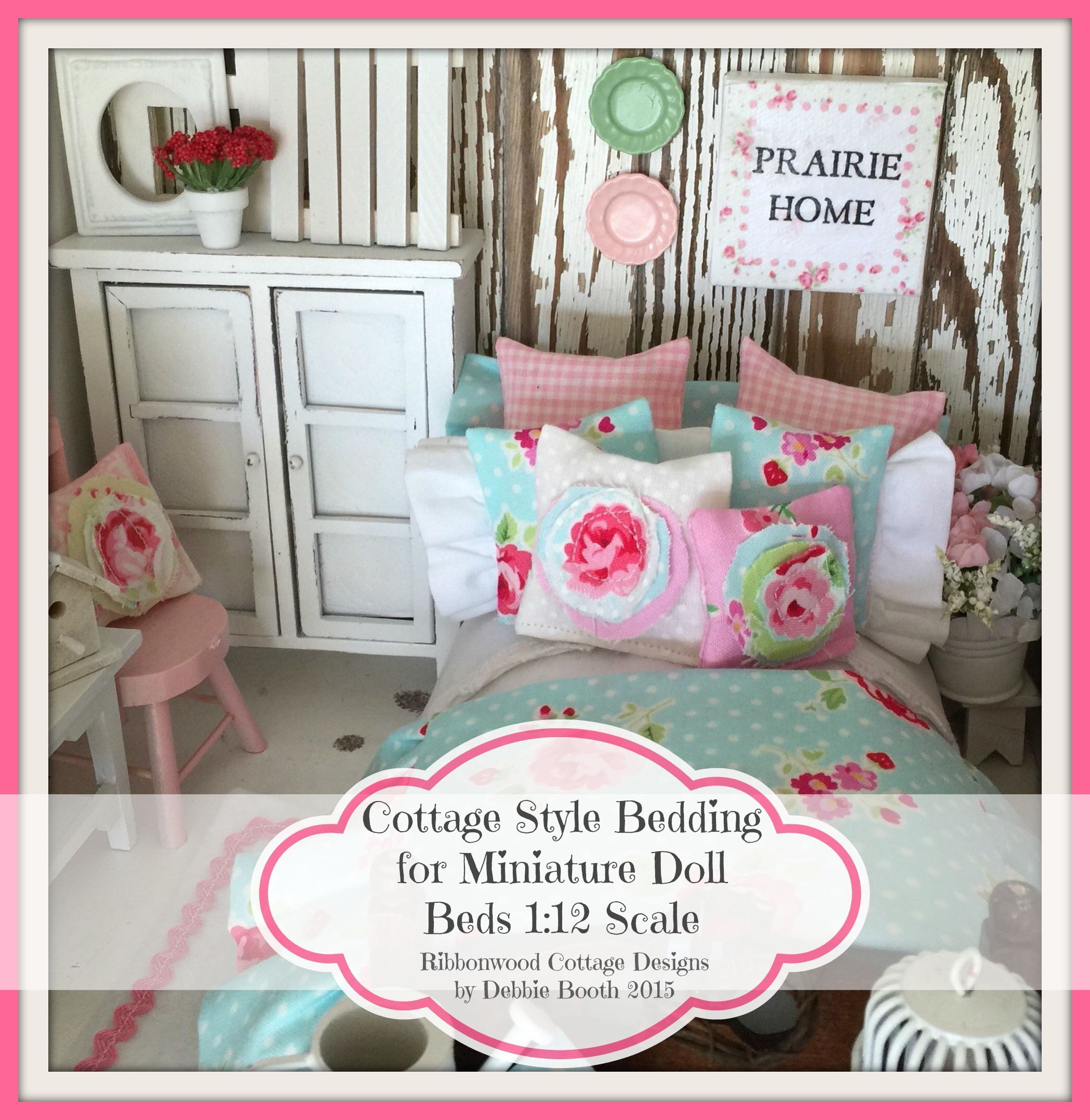 Now that I am familiar with the process it goes much quicker and is usually under a week. 
There are new patterns and Ebooklets coming. Quilting, Cross Stitching, decorating for seasons in miniature, budget friendly miniature dollhouse decorating.
When you see something new in my shop or posted here....it will be a snippet of what is coming!
So I encourage you to look at your schedule and ask yourself, is there something I could get out of or just not do?  (Like housework? haha no not housework) 
Then take that time and work on a project youve been longing to work on and acoomplish?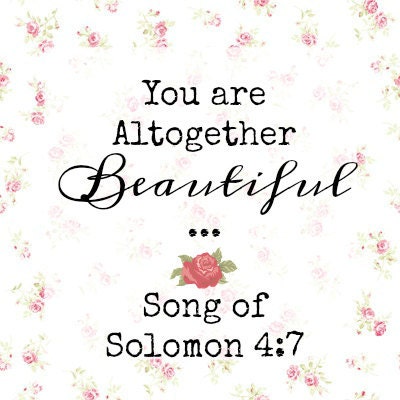 Part of my planner and Bible Journaling collection that has a Shabby feel to it. I love it.
John Maxwell in his Intentional Living book (on Amazon for under $10.00 on Kindle) says some great things. He asks if you let the 80% of busy tasks keep you so busy that you don't accomplish the 20% that are very important? I have been so guilty of this.  Telling myself I have to do 20 loads of laundry, I have to write Christmas music for the Christmas musical, I have to do this or that....
And I look back over the year and think what did I accomplish? Yikes!
He says to make up your mind what you want to do, and give an hour to it each day. Till you are better, or more skilled at it. Even 30 minutes each day by the end of the week would be 2 1/2 Hours that you have devoted to doing what you love, long for, want to improve at.
For me that has been learning the language of writing and publishing Ebooks. This is the fruit of that learning -
100 Decorating Ideas -Miniature Dollhouse Scale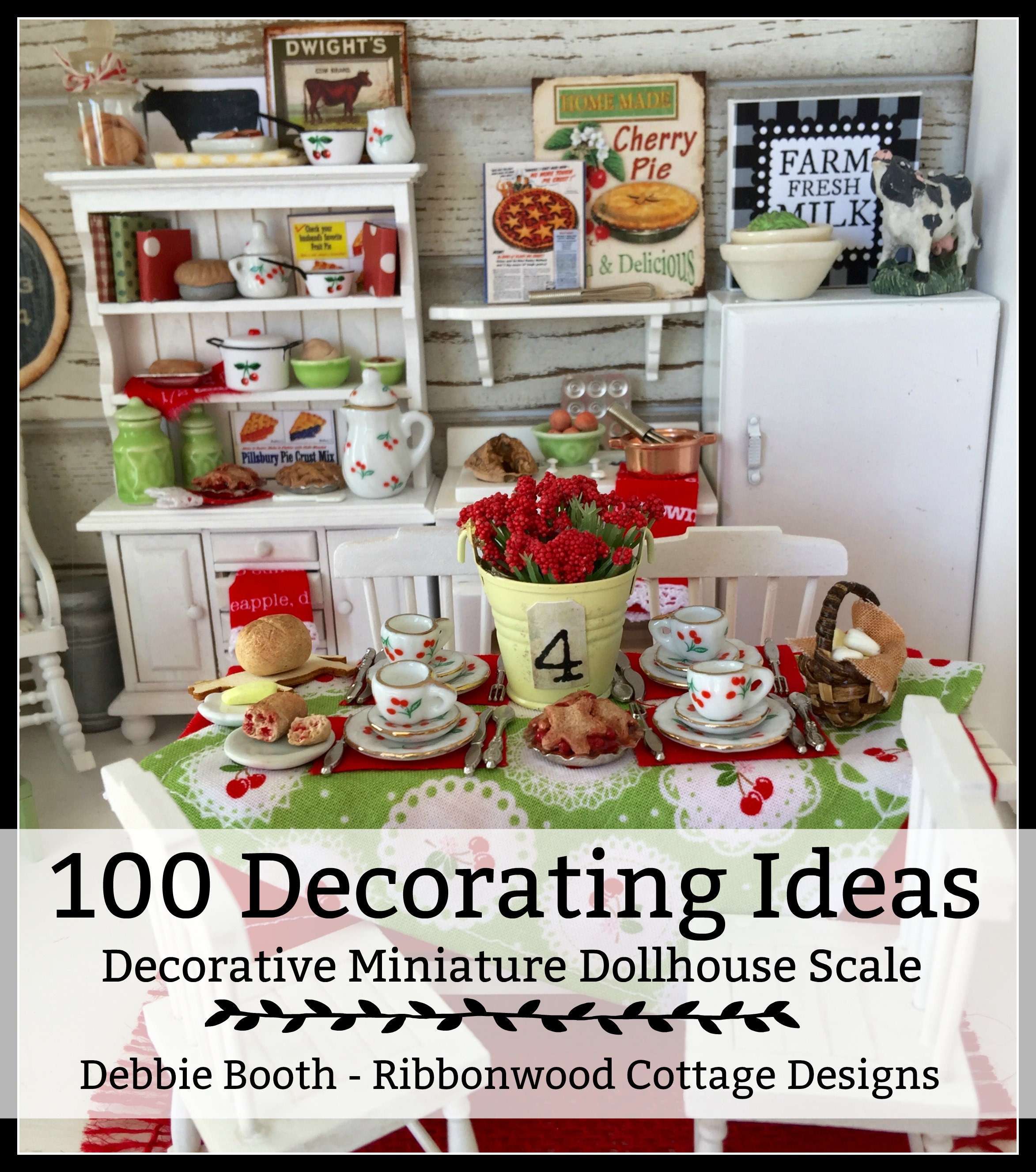 I've watched endless Youtube videos how to use PicMonkey, Wordpress blogs, make Ebooks, upload photos, use Canva, be a better blogger, be better at taking pictures.  I'm re- training myself to be better at a few things that are important to me. 
I want to ENCOURAGE you that you can do more and do some things that you tell yourself you are too old to learn, or too busy to get to it. Stretch yourself. 
it feels good!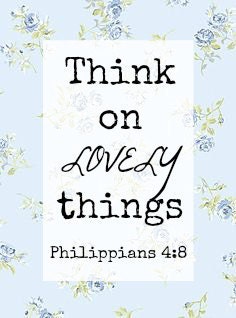 I'm pursuing not being so busy and my house is full of grandbabies, being the mom of a Pastor that has me at all the meetings, wife to a busy man who wants me  to be busy with him haha...the list is endless. But I have segments of time that are mine and I'm intentionally using them well.
Pursuing and  accomplishing good things, purposeful things and  Lovely things.
Blessings!
Debbie Booth