Hey everyone! Are you having a good weeK? We are working at working!
One of my favorite down time activities is stitching, embroidering and cross stitching. I love being able to choose pretty colors of embroidery floss, and then a pretty design. Usually with a farmhouse style or vintage flair to it.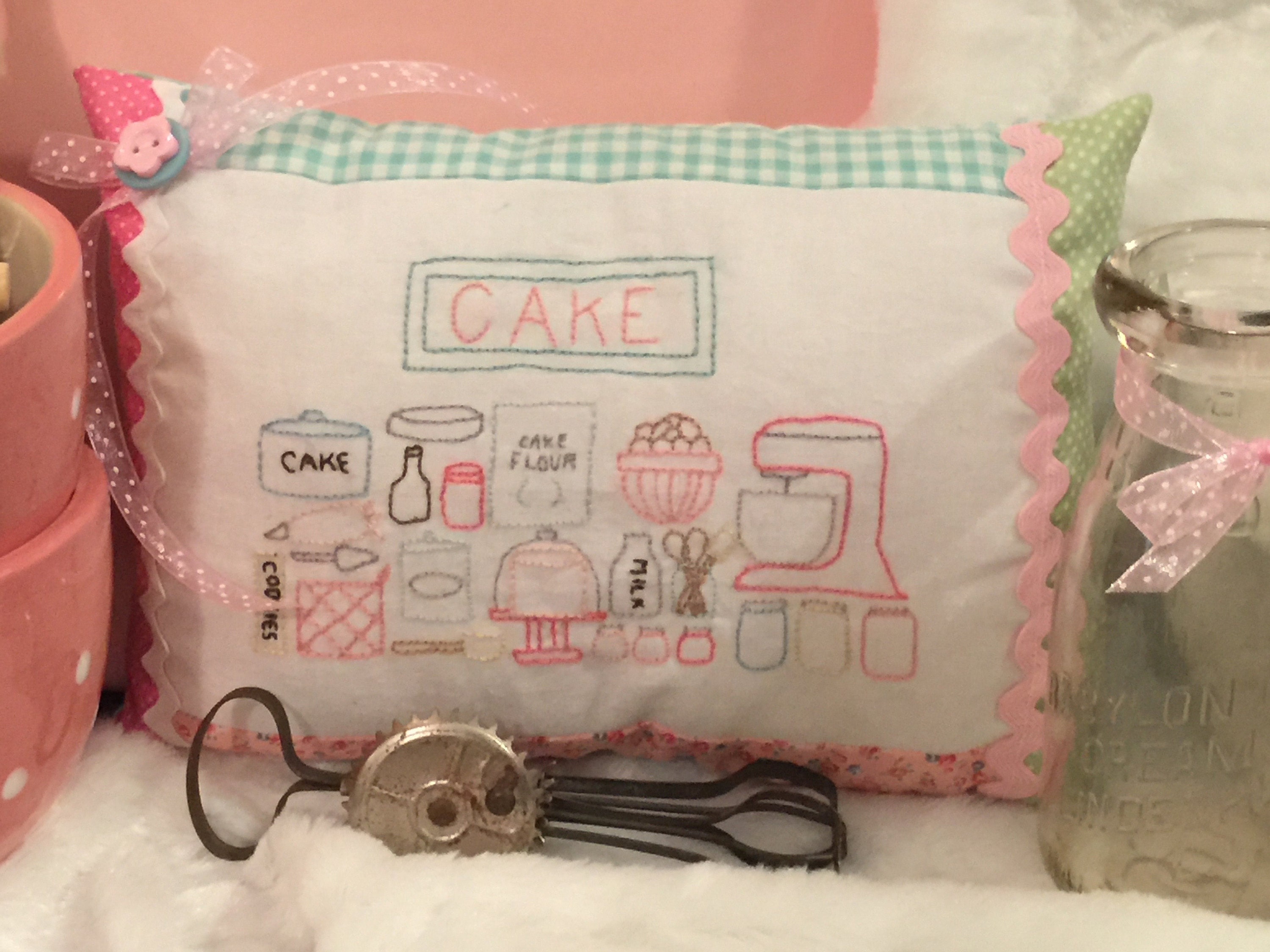 Baking, and all things pink usually means I'm all in! There is just something fun about all of it.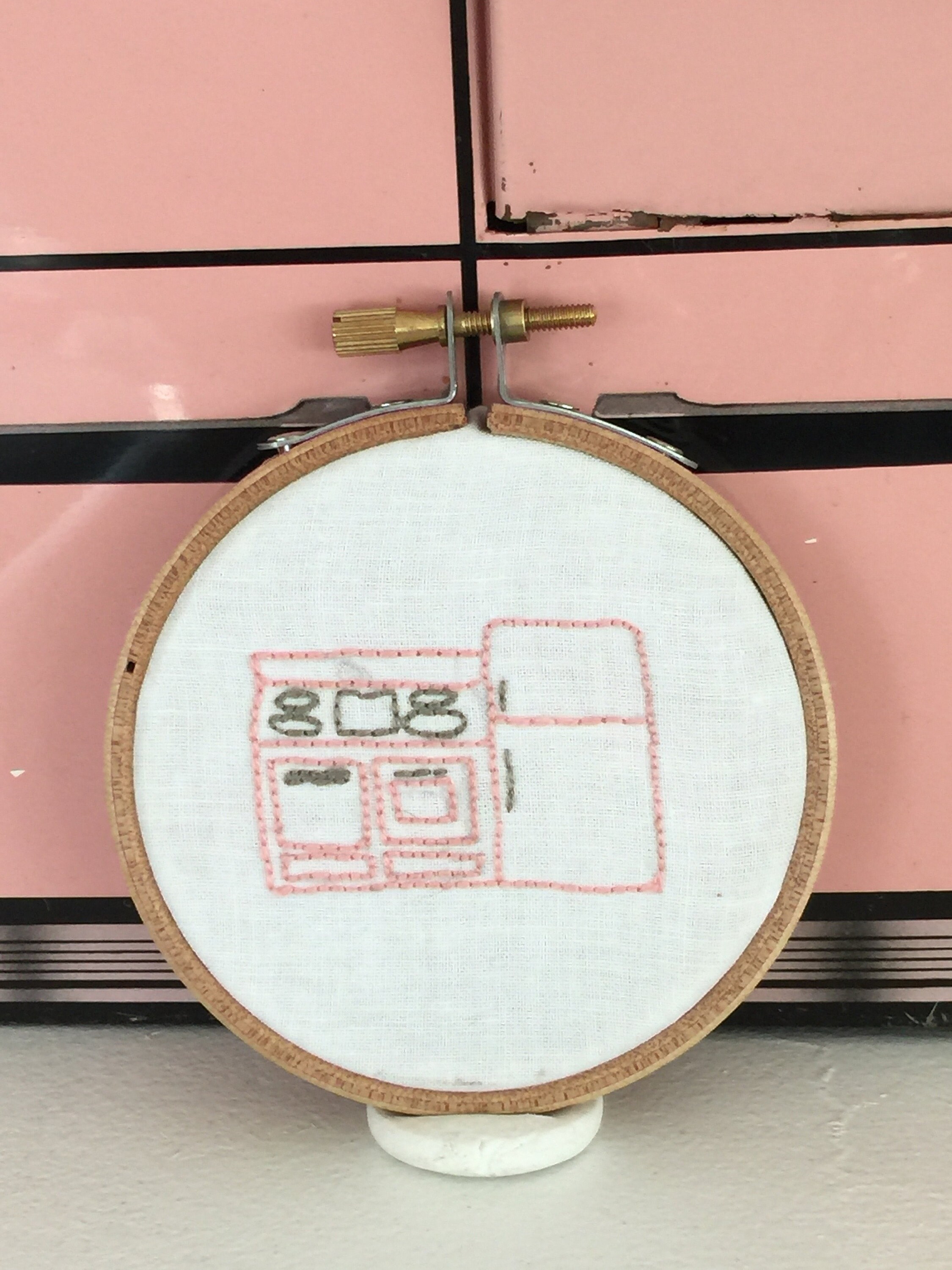 I've stitched for over 40 years and it just relaxes me. As a little girl my parents bought me a pink metal stove and I loved it with all my heart. It just seemed like a good idea to stitch it, so I could see it all over again and enjoy it all over again!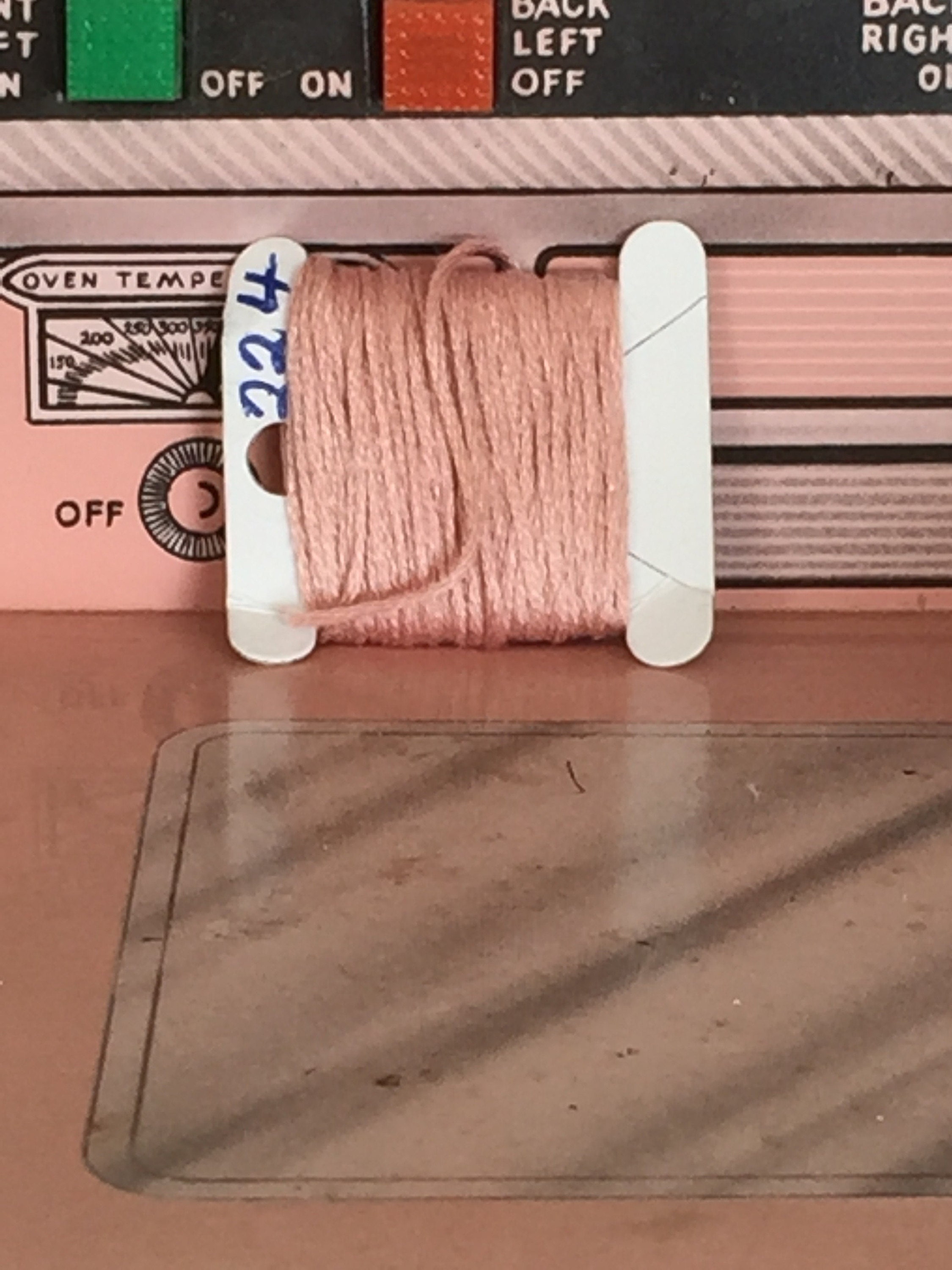 Finding the perfect shade of Vintage Toy Appliance pink by DMC threads was a thrill. #224 is one of the wonderful shades for stitching these projects I've created.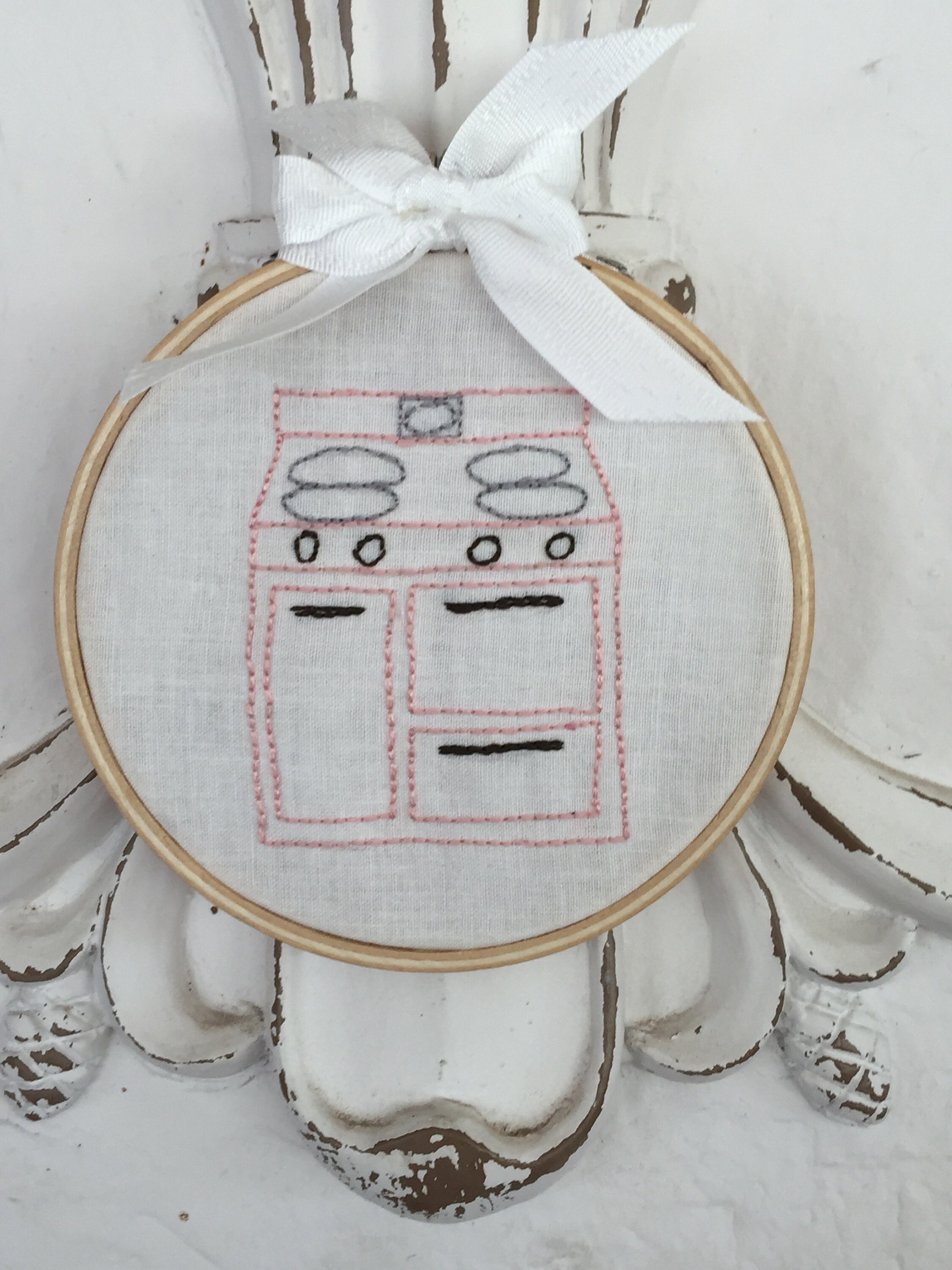 VINTAGE Stove Hoop Art - Embroidery pattern 
In the last few years I've been working at making some simple to stitch patterns for others who might like to stitch, but not jump into a large project.
Vintage Stove and Refrigerator  Embroidery HERE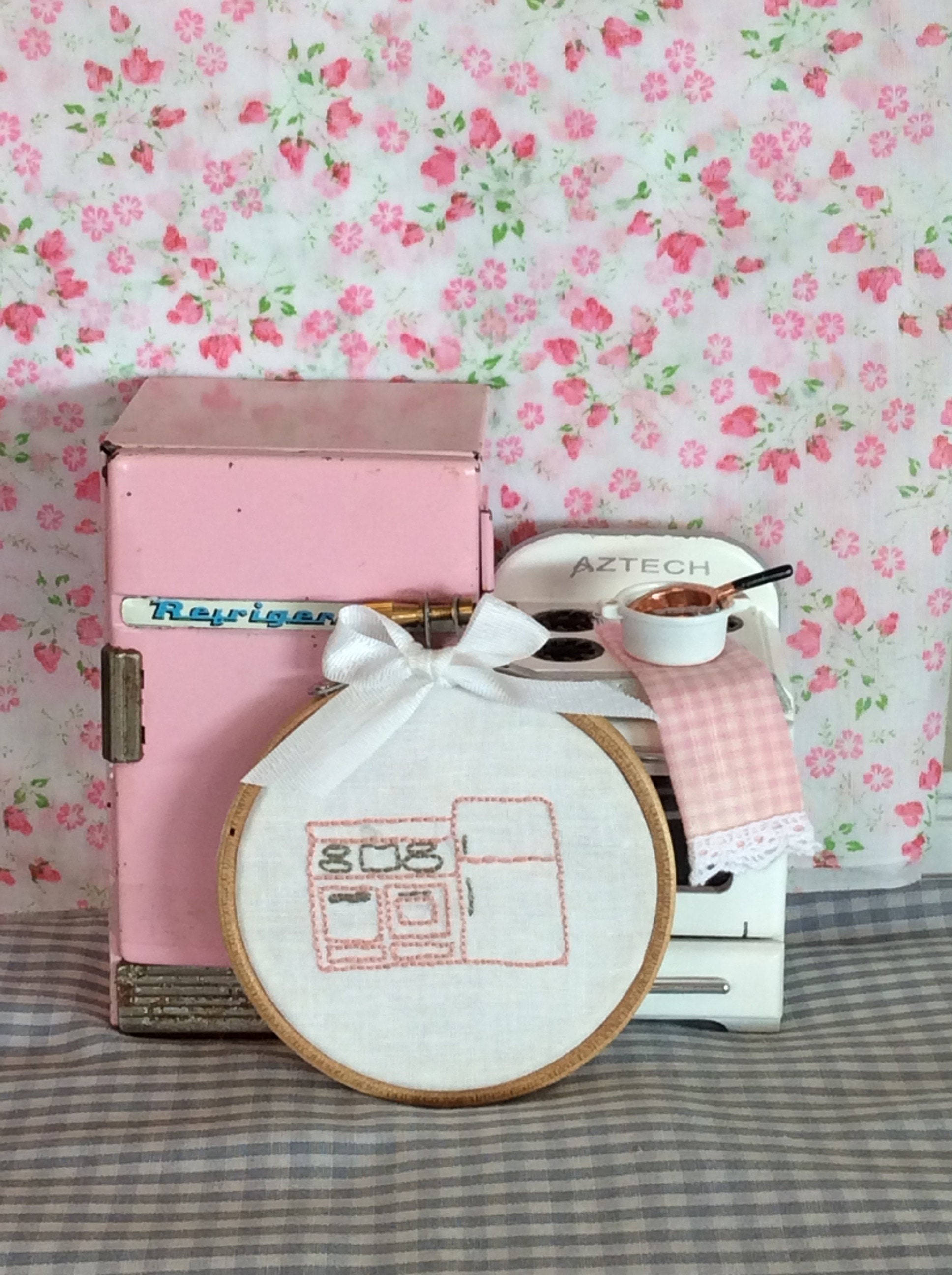 Pretty colors with a vintage look and feel to the patterns. Easy directions and stitches.
CAKE EMBROIDERY HERE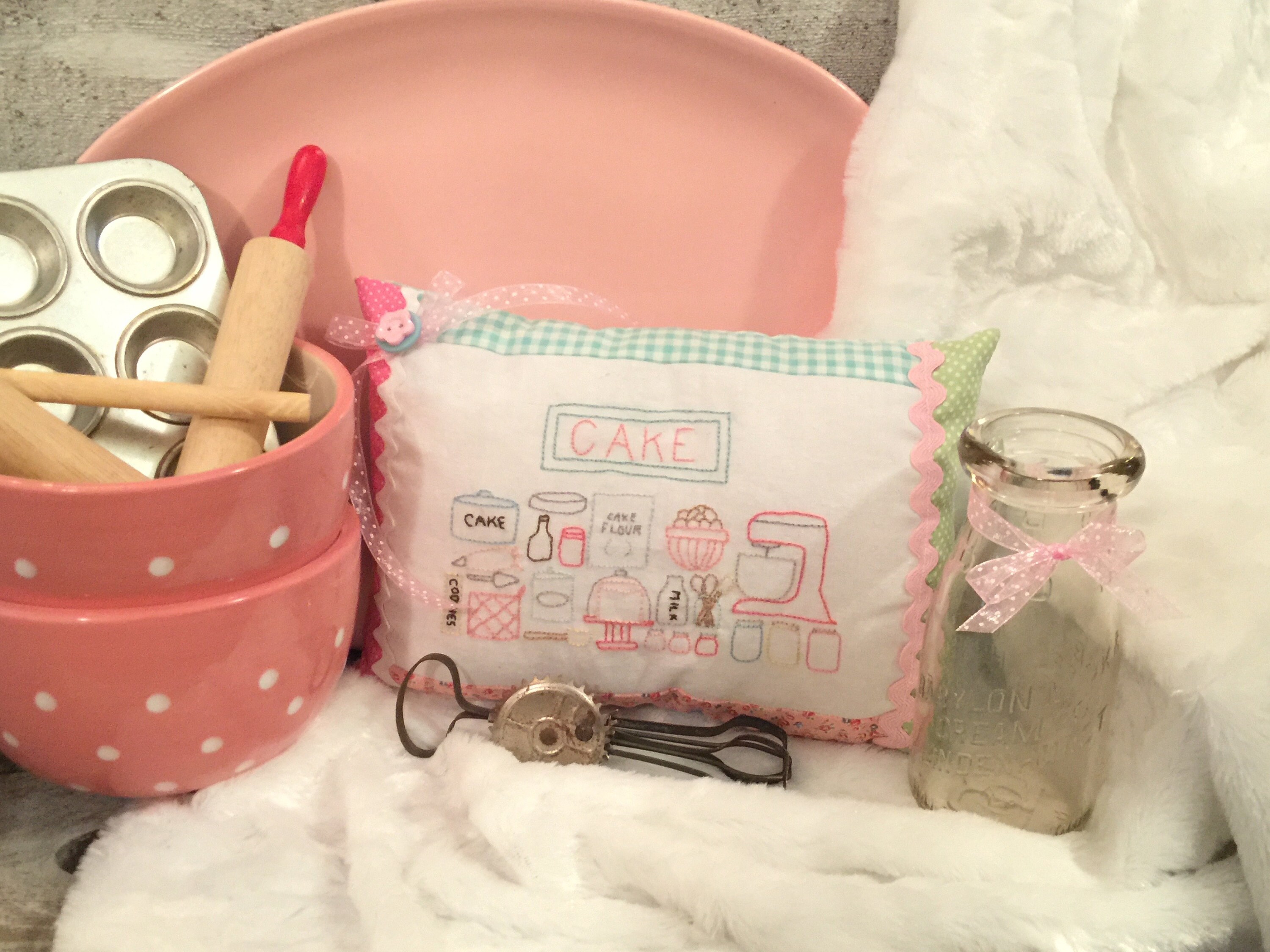 Do you stitch or embroider or cross stitch? I'm so glad my mother and grandmother taught me to do all the above. It kept my hands busy as a young girl, and gave me a wonderful hobby as I matured into adult life.
Let's stay in touch!
Blessings,
Debbi