Hey everyone!  I am so excited to share with you my most recent Ebook.  For several years now I have been creating and decorating miniature rooms, dollhouse rooms, specialty roomboxes, for my Etsy, magazine articles and even customers. Realizing I had hundreds of pictures I have begun to create Ebooks for each Season.  Each Ebook is filled with photos, new projects, and many budget friendly ideas for decorating little rooms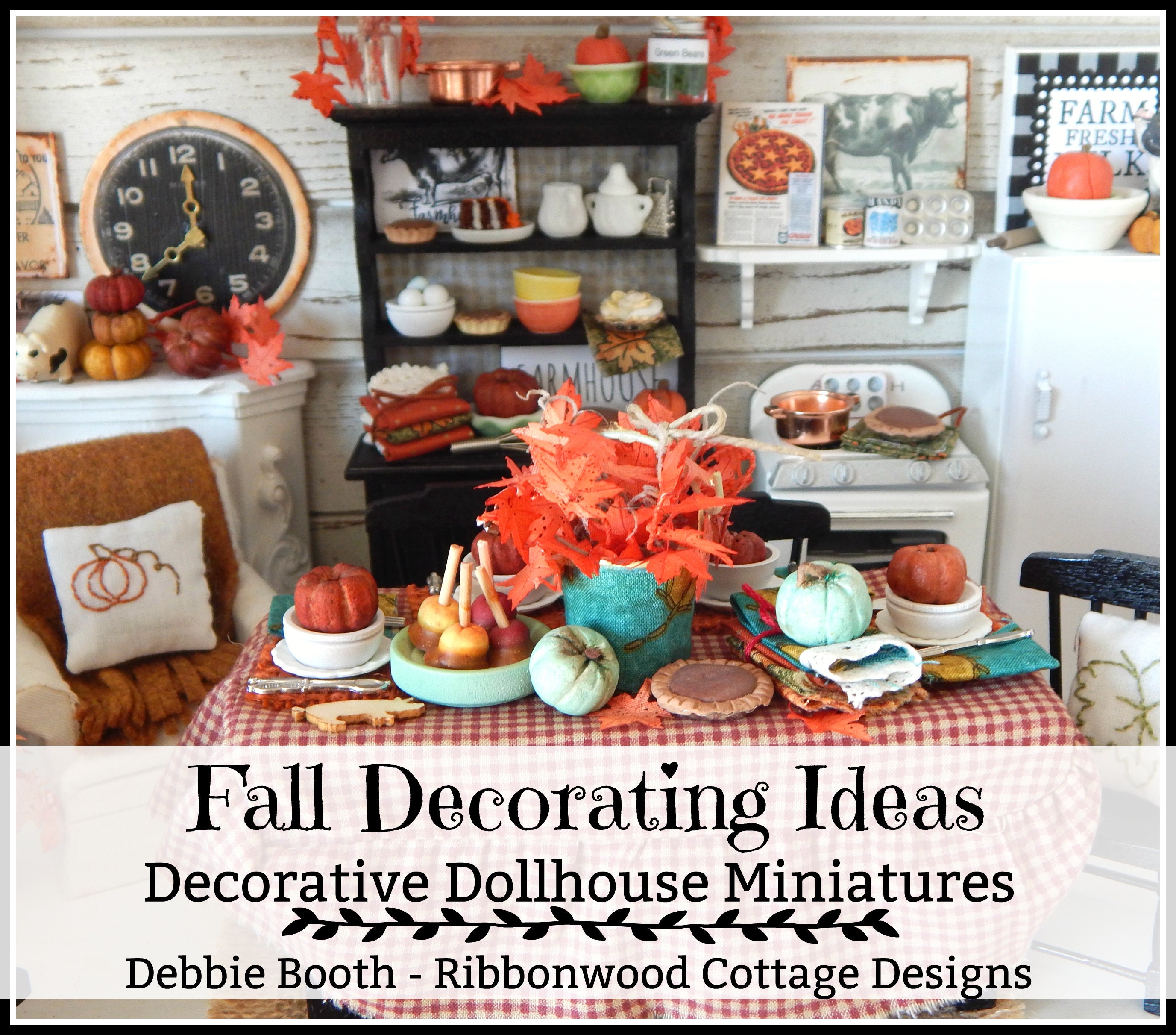 If you love Fall, you will love all the ideas and pictures in this book. It is an Ebook, and can be immedietely downloaded upon purchase.
Fall is wonderful. The weather gets cooler and sweaters and boots come out.
Fall leaves
Hot Apple Cider
Quilts
Plaid scarves
Projects! - Haha my favorite, it gets too  cold to go outside so you have to cross stitch or quilt! Right!
I love it!
Blessings,
Debbie Booth