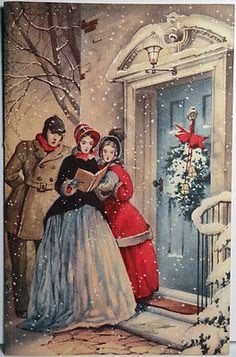 Are you ready to sing at Christmas time? ONe of the things I do in real life is lead our music, worship, choir at church! I love to play the piano and sing. 
I also was blessed to get my grandmothers DNA. She was a song writer and played the piano for church all her life. I inherited her gift and also write music. I wrote our Christmas musical this year called "Come and Worship'. Last night we had a practice, and the voices in the choir singing my music just did me in! IN a good way. It was very moving to hear it all come together and them singing music I had written.
Christmas Caroling - its a good thing!
Have a great day!
Debbie