Hey everyone! With the Holidays quickly approacing I am excited to share something new with you!
This is a Christmas Miniature Tour #christmasminiaturetour. IT IS in Ebook/Magazine PDF Download form. Once purchased you click on the link and voila it opens right then and there on your Tablet, phone or computer.  You can follow the hashtag above as well on Instagram and Facebook for even more photos.
For years since I started blogging I"ve followed and joined in on Christmas tours. Most of you know it is where a date is set, contributors decorate their homes, take pictures and then link up to the party on the selected bloggers website. I"ve loved the Christmas tours, and have gotten many ideas from them. Plus meeting new friends over the years and following along year after year.
CHRISTMAS MINIATURE TOUR EBOOK/MAGAZINE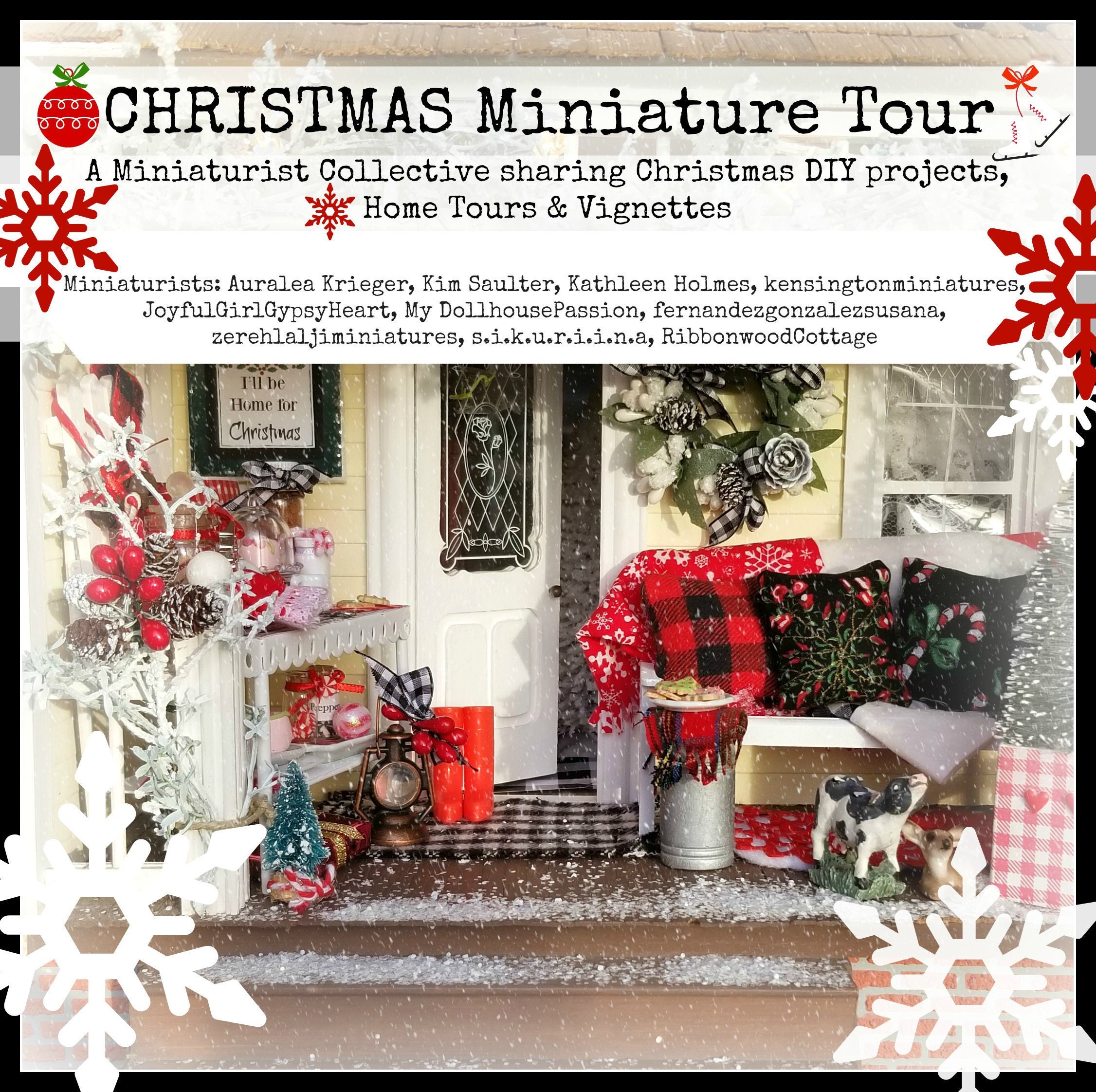 10 Miniaturists, some professional, all dollhouse collectors and creators, have gone together to provide a Christmas miniature tour of their homes for Christmas, or DIY projects and miniature vignettes. We've worked together to create new projects, new Christmas decor and wonderful Cozy Christmas photos to be enjoyed by our Miniature Lovers Community!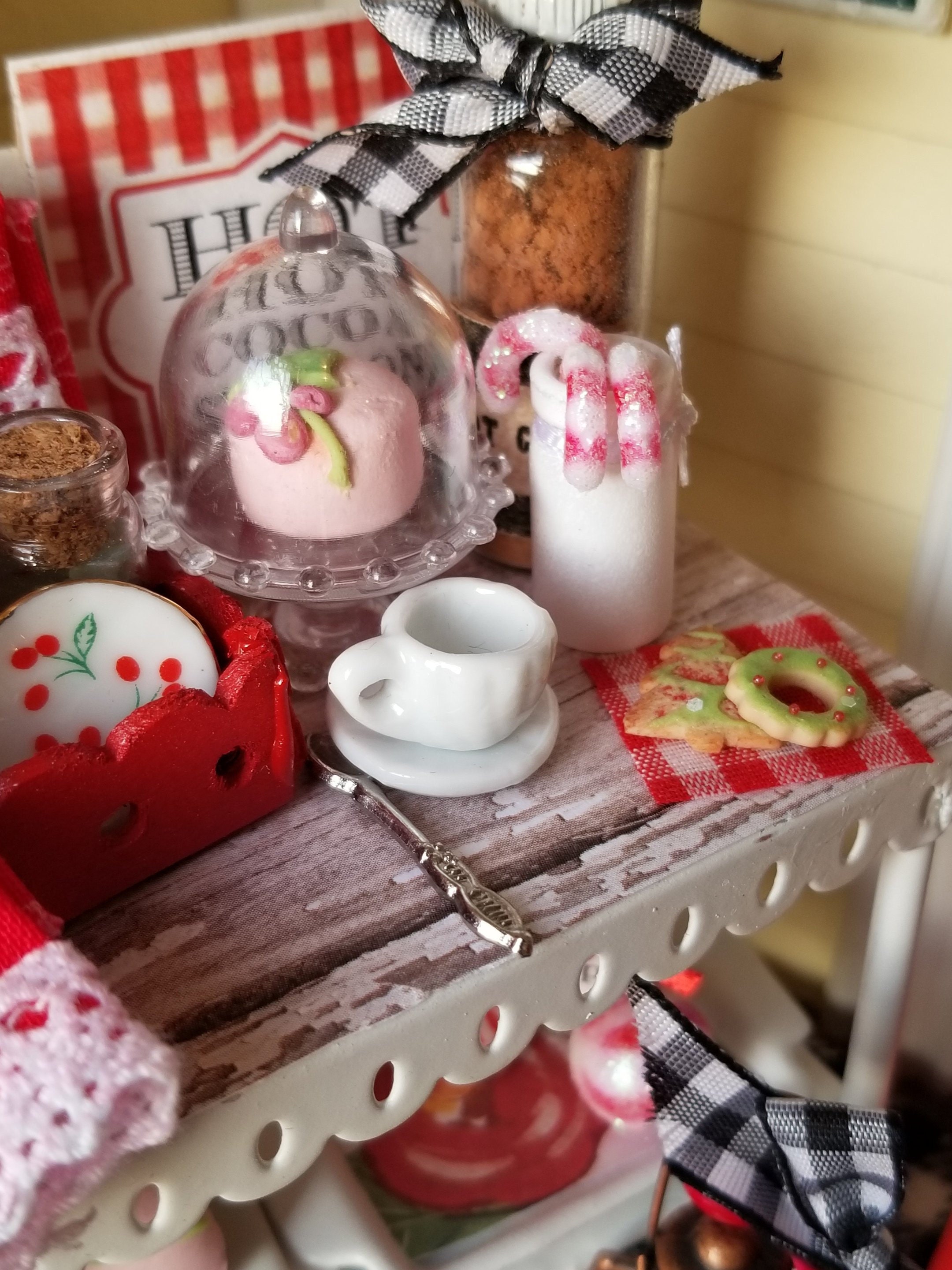 Wonderful and amazing Artists who have worked together, and crossed International boundaries to create a lovely work of Art! 29 pages of nearly 90 beautiful photos with a Christmas theme.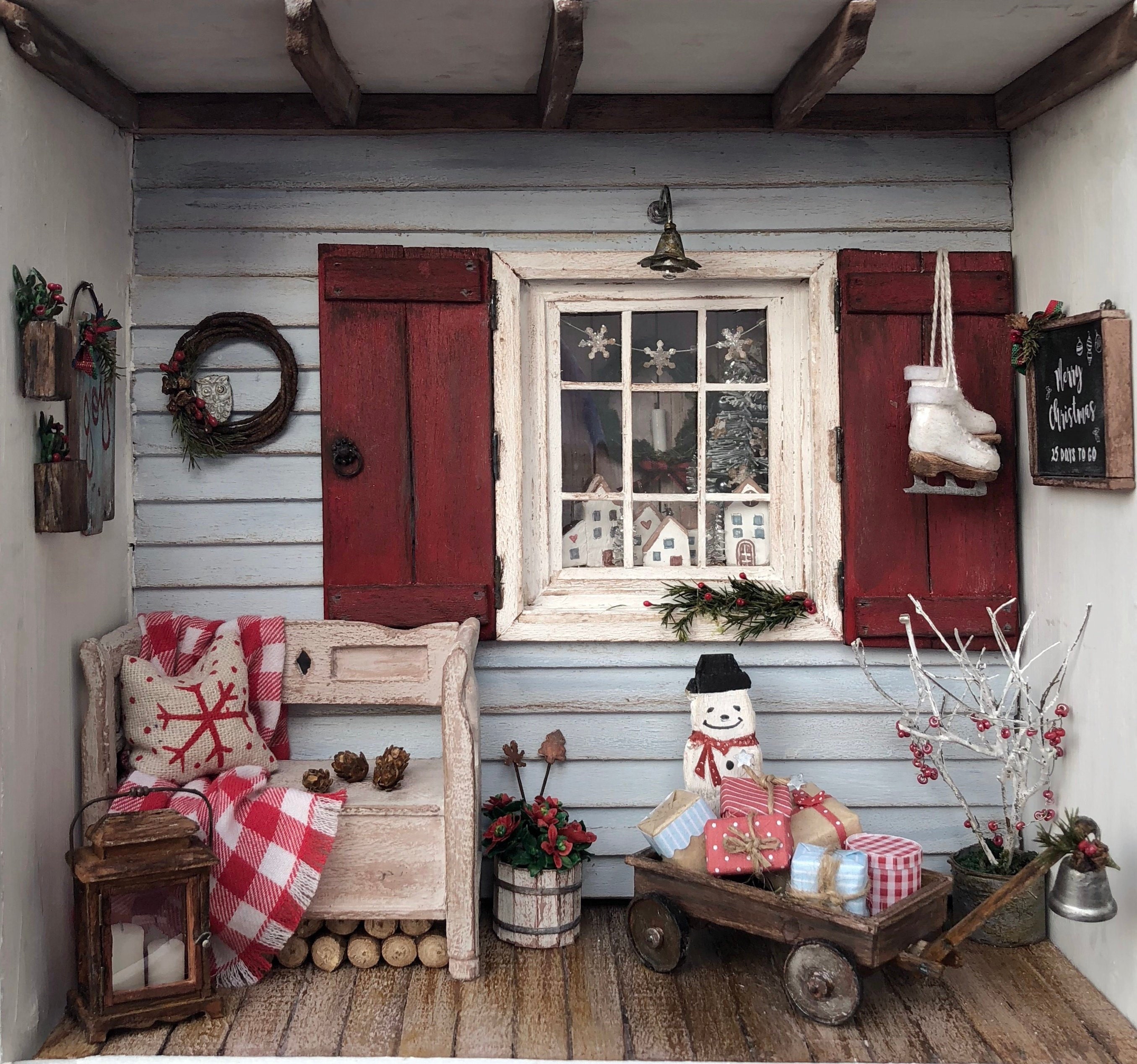 Hoping you enjoy this Christmas Ebook/Magazine that is a celebration of Miniature and dollhouse artists.
Included in this Christmas Ebook are the following miniaturists:
Auralea Krieger- Kim Saulter- Kathleen Holmes- Gail Taylor Gismondi - Danielle Smith - Melissa Manzano - Susana Fernandez Gonzalez - Zereh Lalji - Minna Debbie Booth -
There are wonderful pictures of miniature scenes and doll homes. Fireplaces decorated with Christmas stockings Christmas trees covered with tiny ornaments and tables set with miniature dishes. Snow covered dollhouse porches. 
It was exhausting and exhilarating putting it together. But it has been
so worth it. We've gotten to know each other very well over the last few 
months and we've worked together to come up with all these new photos and projects for you all.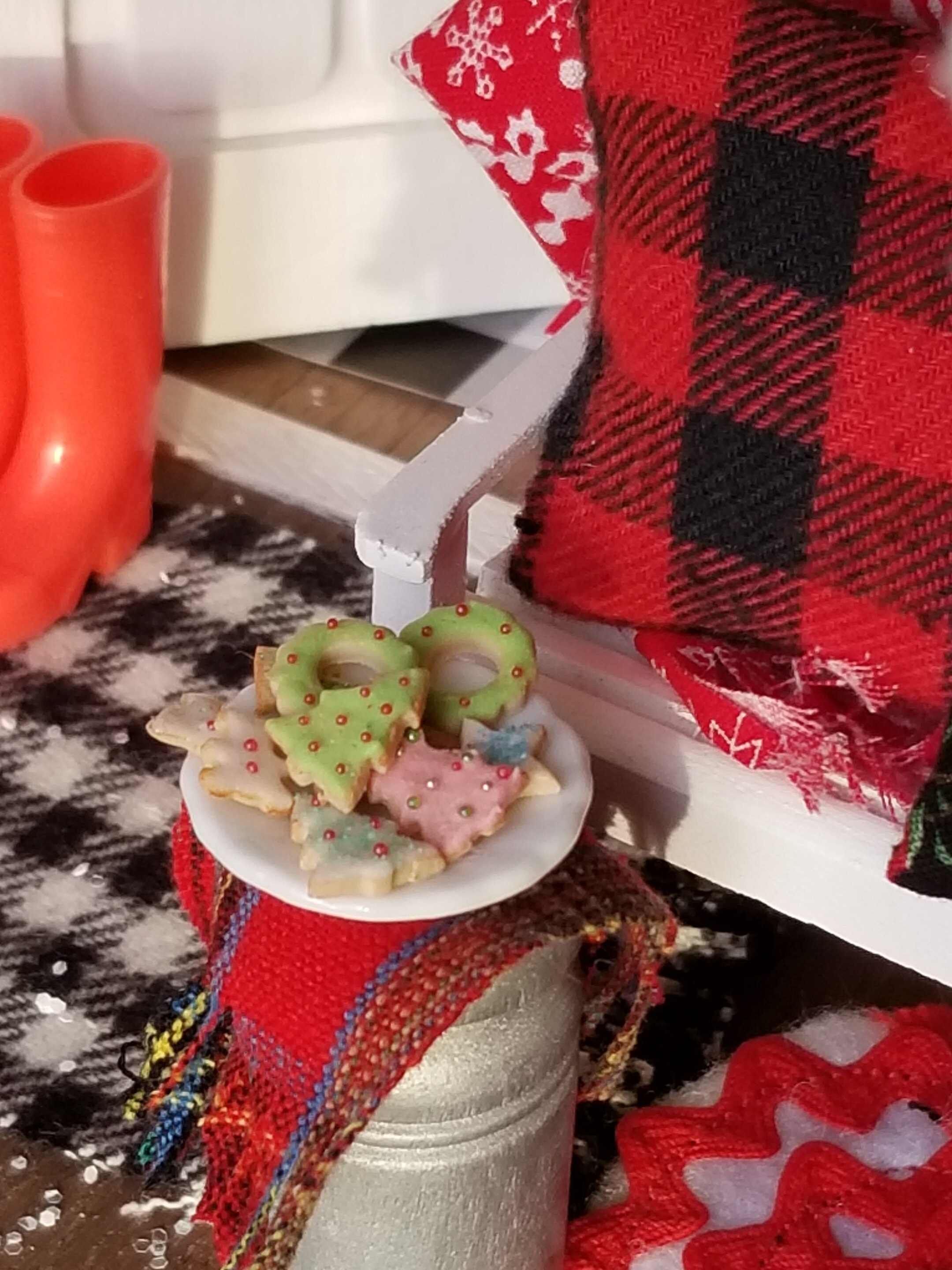 I love these little cookies Kim Saulter sent me for the front cover of the 
book.
Included in the Ebook...
A White shabby wreath tutorial by Joyful Girl Gypsy Heart.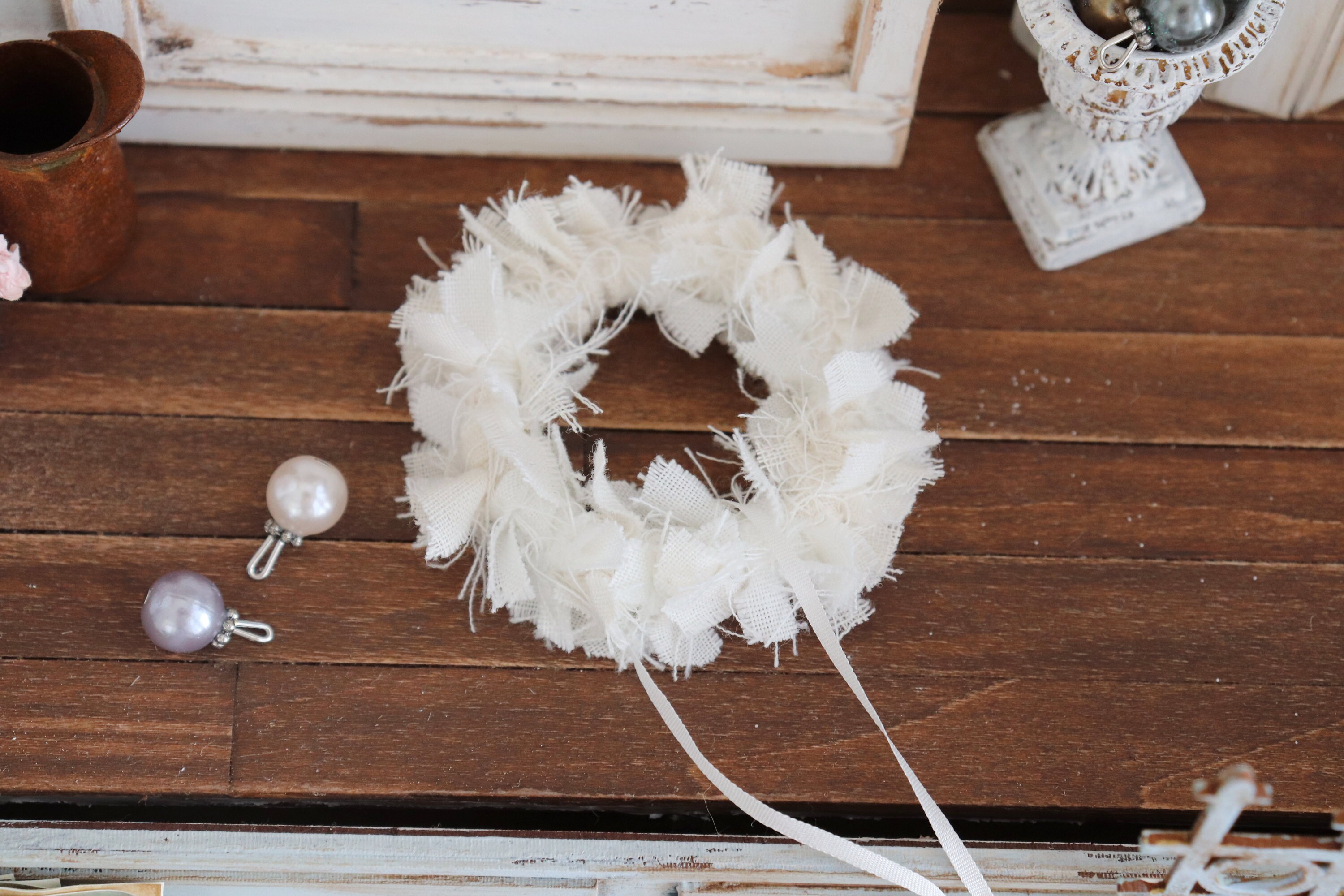 Wait till you see what is inside!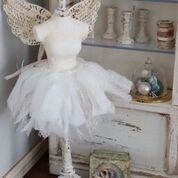 Baking GOODS galore and so much more! You are going to love this Ebook/magazine.
You'll have the opportunity to download this and grab a cup of hot cocoa and spend a bit of time looking into the little world of these wonderful miniature artists.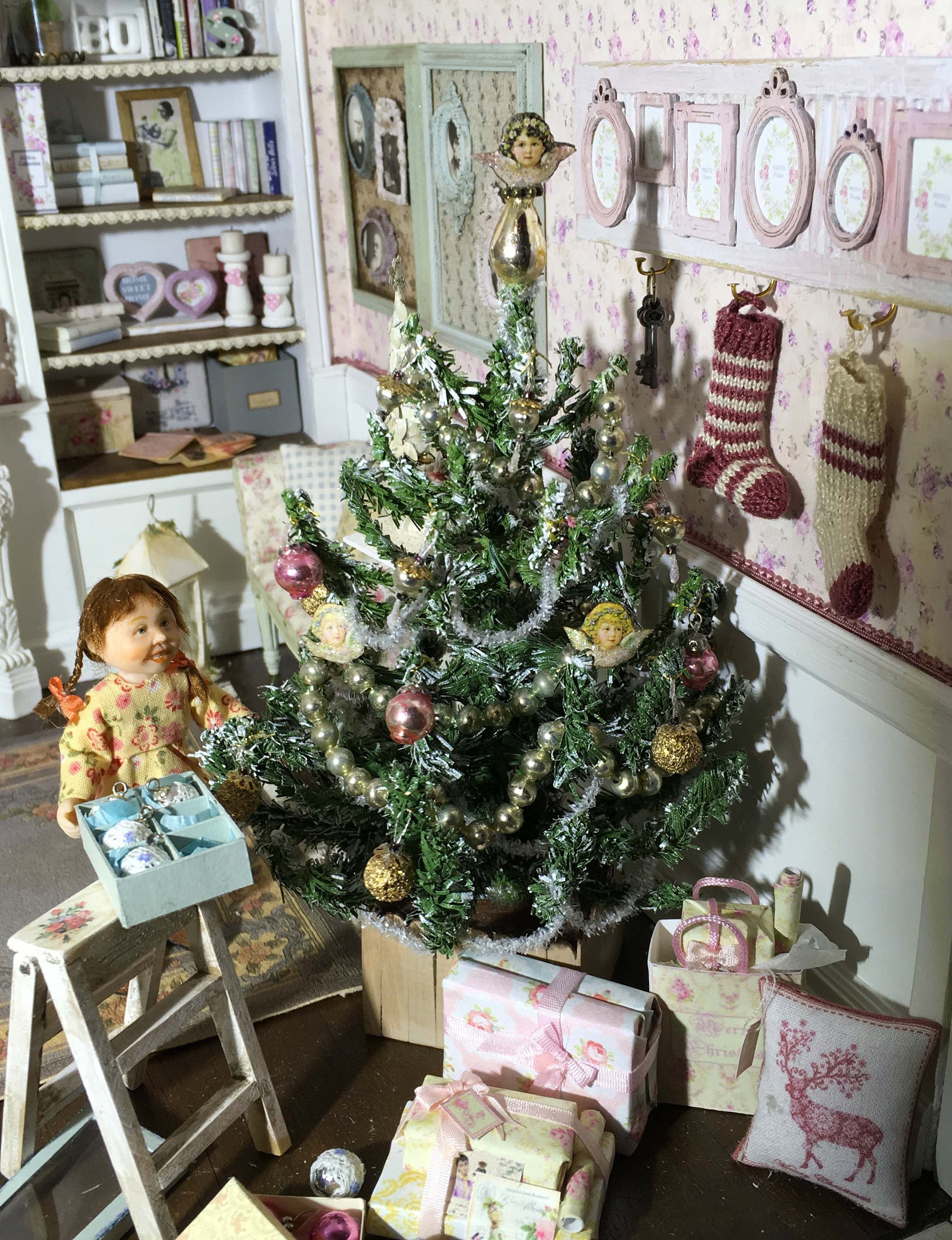 This collaboration is a team effort and one of a kind Ebook/Magazine. Hoping you have a wonderful Christmas and that this new one of a kind Ebook will bring JOY to your heart and a smile to your face!
Merry Christmas all year long!!!
Blessings,
Debbie Booth
Ribbonwood Cottage
BE SURE to sign up for my Ribbonwood Cottage VIP Newsletter
You'll receive free printables, ideas, coupon codes for sales in shop, free patterns and more for each season.