Hey everyone! I"m excited to share that I received a lovely feature in the UK magazine Doll House World.  They featured this Christmas bedding set, with a diy project for the headboard.
It is always amazing to me that my little creations are in magazines.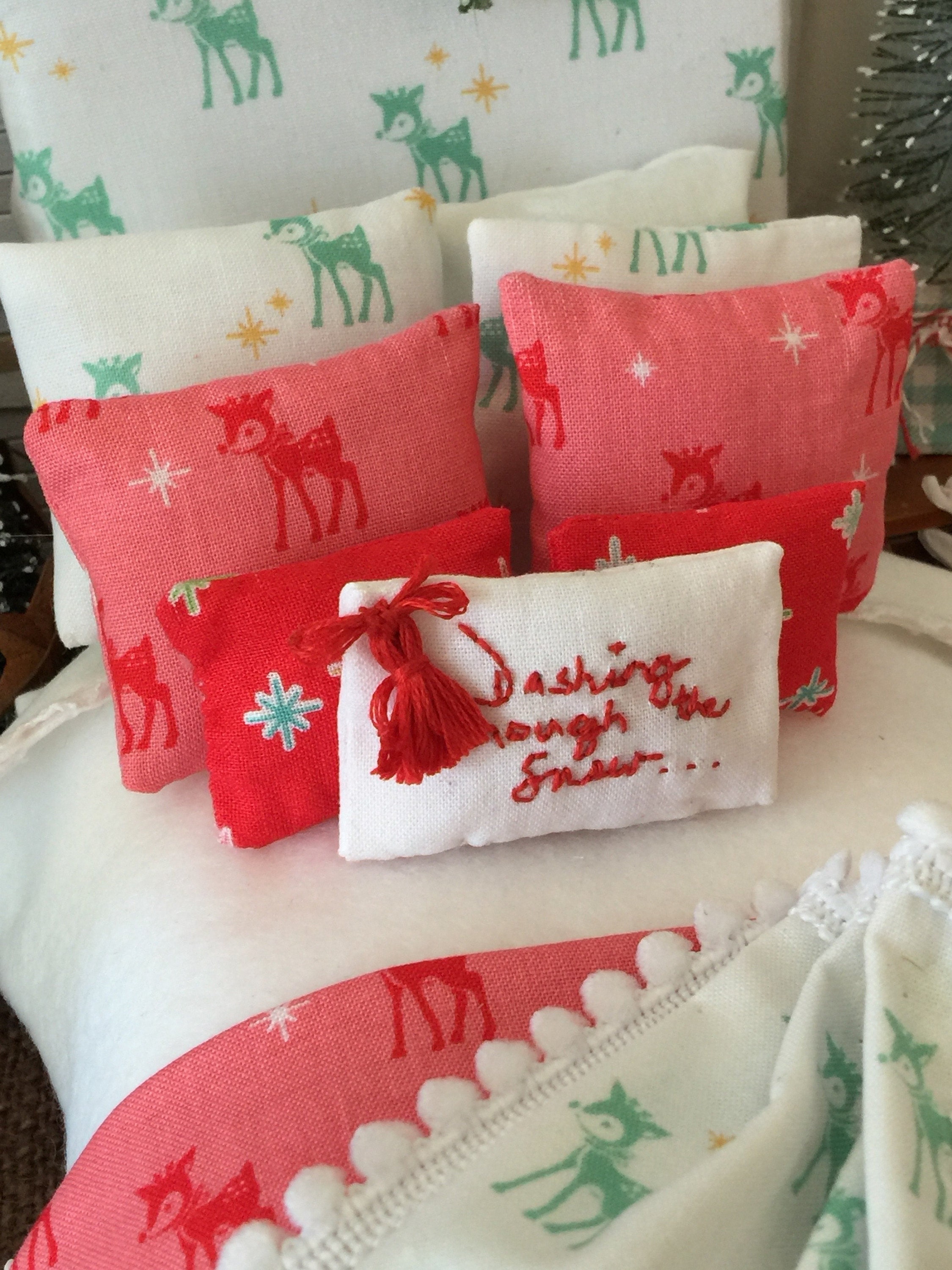 A few years back when I first was contacted by a magazine editor to be in a magazine, I did not even have a dollhouse. I just made little miniature bedding sets and took pictures of them for my Etsy shop.  The magazine editor asked me what dollhouse I had, if it was new, old, a childhood dollhouse? I was in a pickle since I didn't have one. I priced finished ones for sale on Ebay, Craig's list, etc....and I couldn't afford those prices.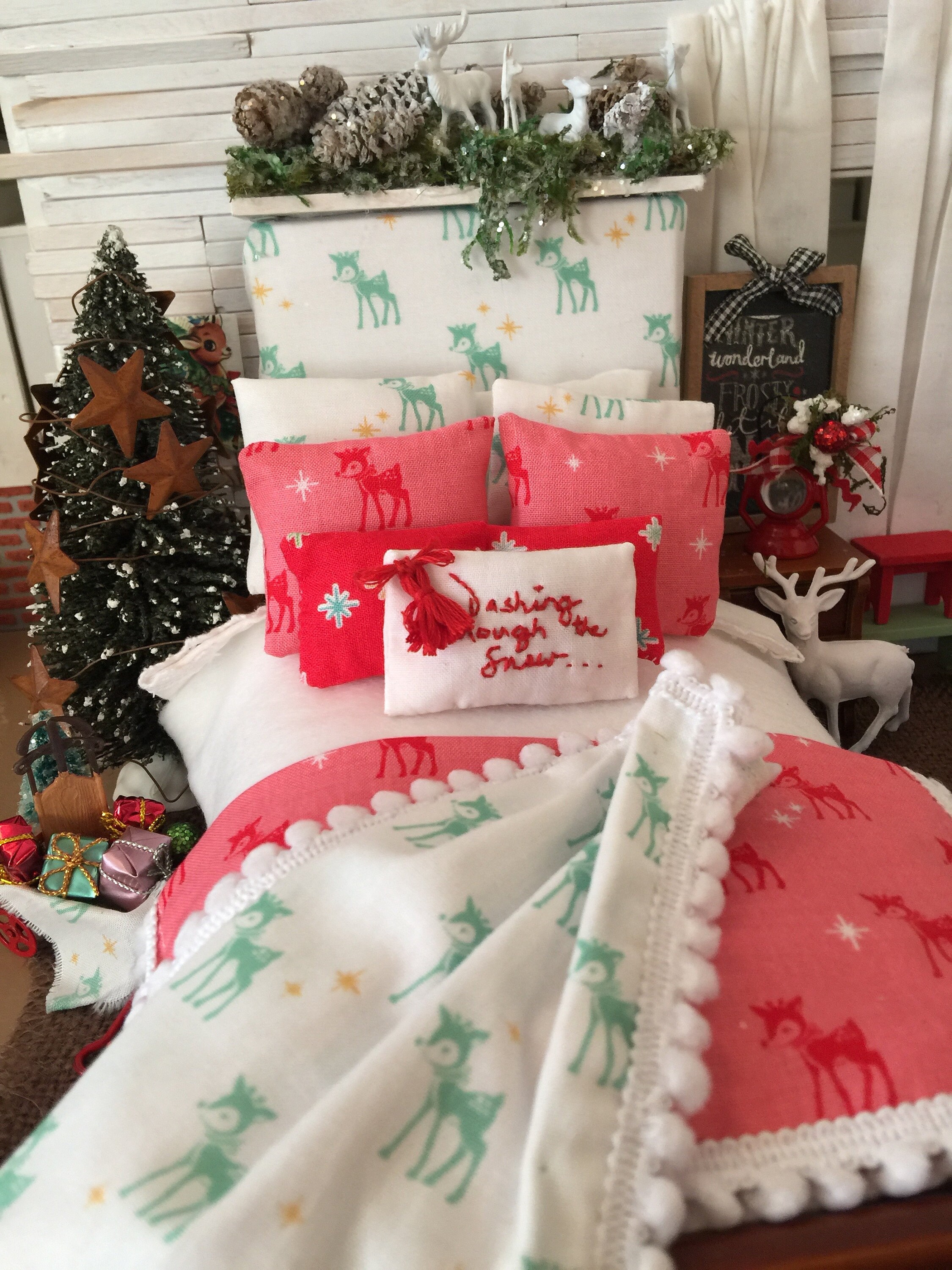 Pattern for this bedding set and directions for headboard can be found  in my shop  HERE 
This is the front porch decorated last year for Christmas....but look further down for how it used to look when I first purchased the dollhouse.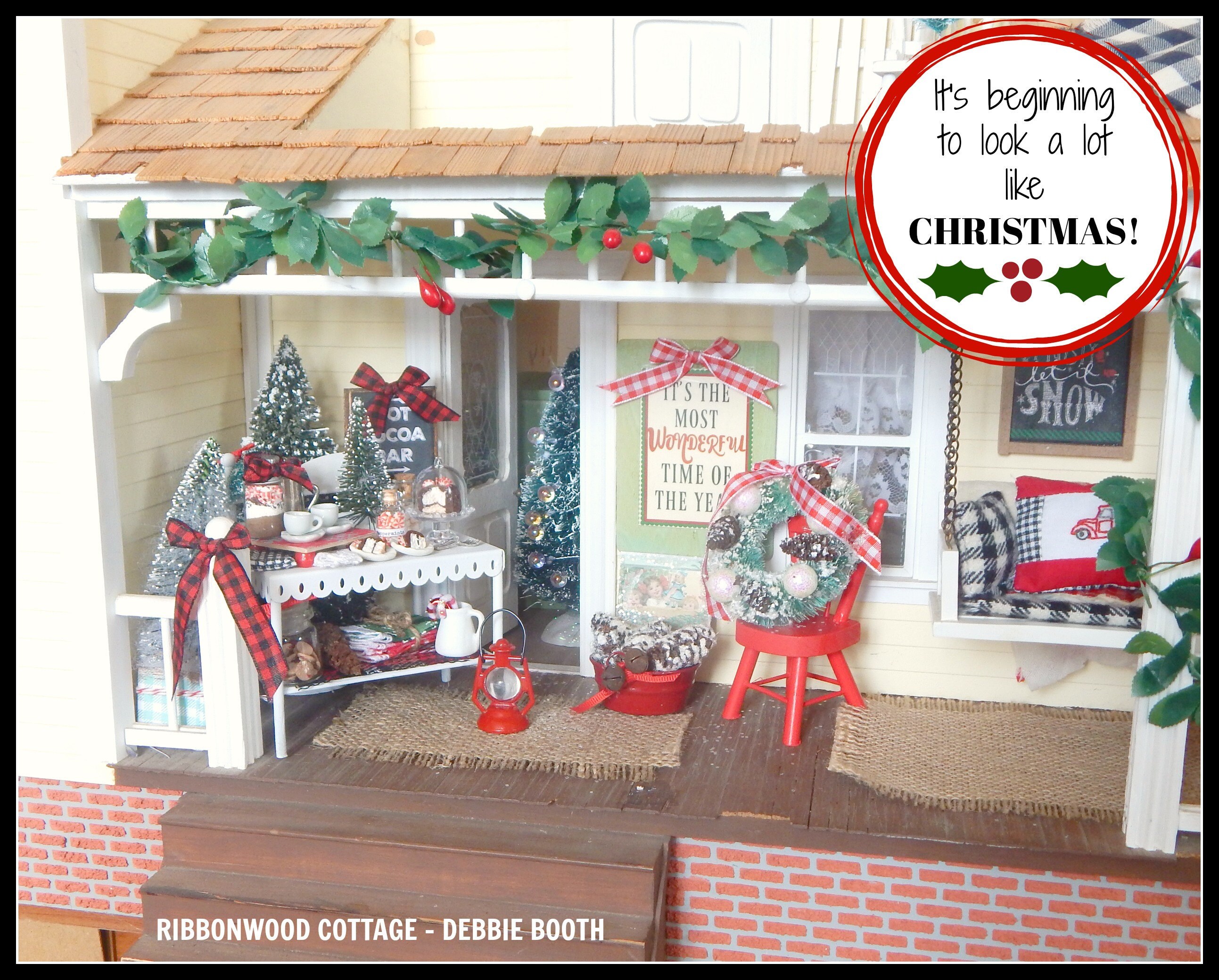 I started looking seriously and found one for $100.00 that someone had finished for their daughter who was grown and no longer was interested in. I told him I'd be there that day to buy it. I knew I could paint, and fix things, I just needed the house.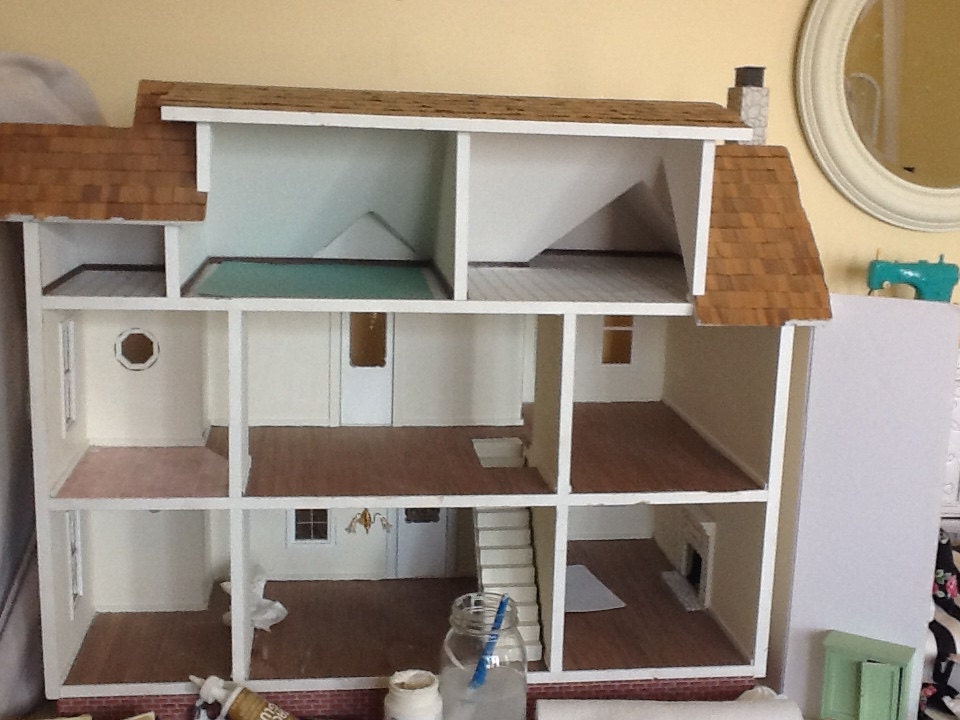 The wallpaper was pretty dated so I just painted over it using a pale cream chalk paint. I also decoupaged wood paper onto the floor to make it look like hardwood flooring.
Can you believe it? I've never had a dollhouse before and I was 50 before I purchased my first dollhouse....a little late. But I"m making up for it now. I never expected to have a business in miniatures, but it has been very fulfilling and I have met the most wonderful and talented people. 
If you have a dollhouse or are interested in decorating one, I have a lot of budget friendly ideas of things I"ve done to decorate, and items I've made to save money HERE in this Ebook I created. It is not a professional job of decorating a dollhouse but rather ideas (over 100) how to decorate and fill up rooms of a dollhouse without spending a million dollars!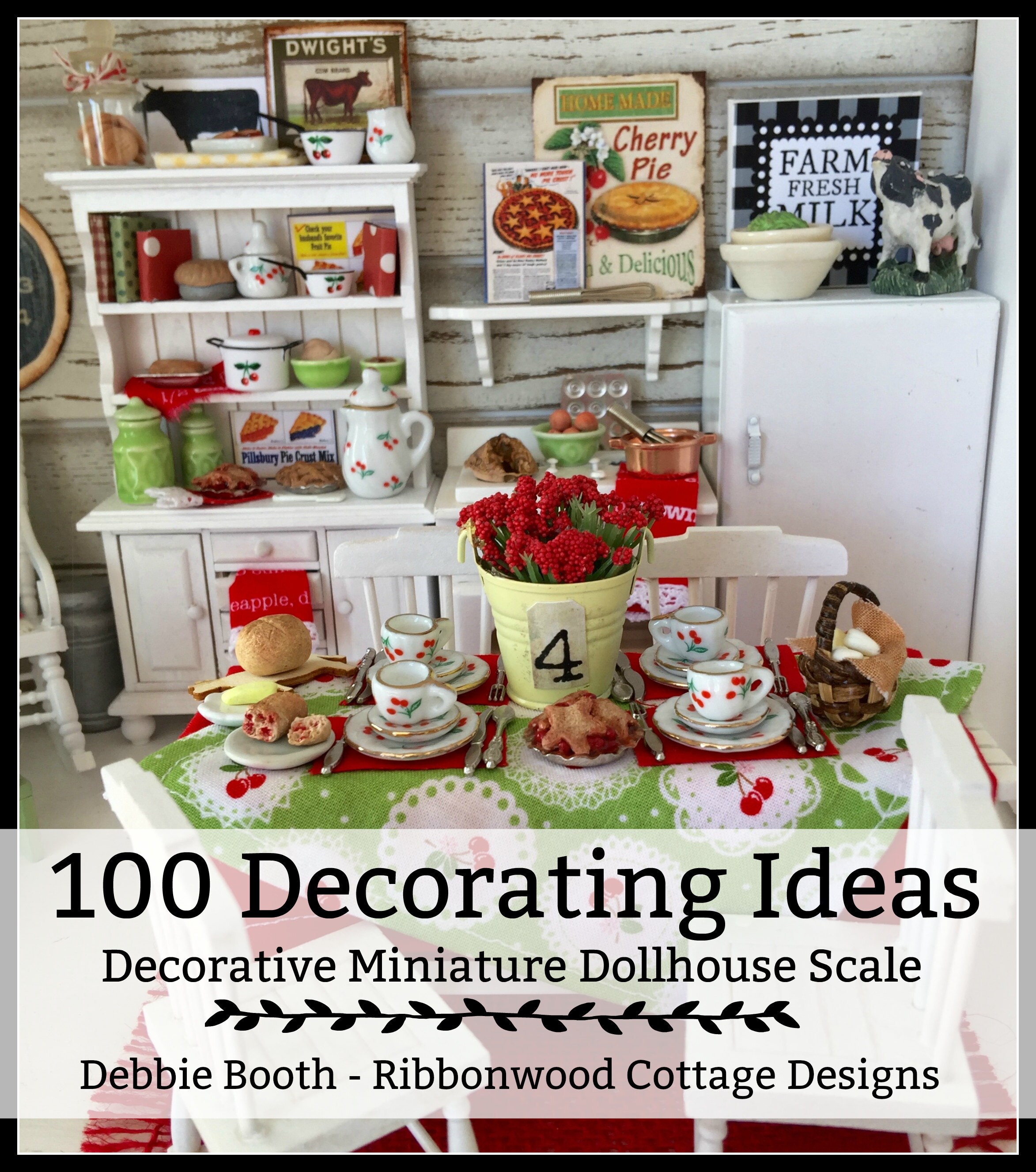 This is my short little story how I turned my interests into something more.
Blessings,
Debbie Booth