Hi everyone! I recently received some lovely pictures from a customer and  knew I needed to share them with everyone.  
Let me introduce you to Ricki Starrett. She lives with her husband and loves to put miniatures together creating  beautiful scenes in her  Robin Carey Blue Victorian dollhouse with Christmas/winter decor.
My name is Ricki Slattery Starrett and I live in Defiance, Ohio with my husband Mike. We have no children of our own but take great joy in our young great nieces and nephews and especially our neighbor kids (ages 5 and 3 year old twins). All of them love to see what happens with the dollhouses!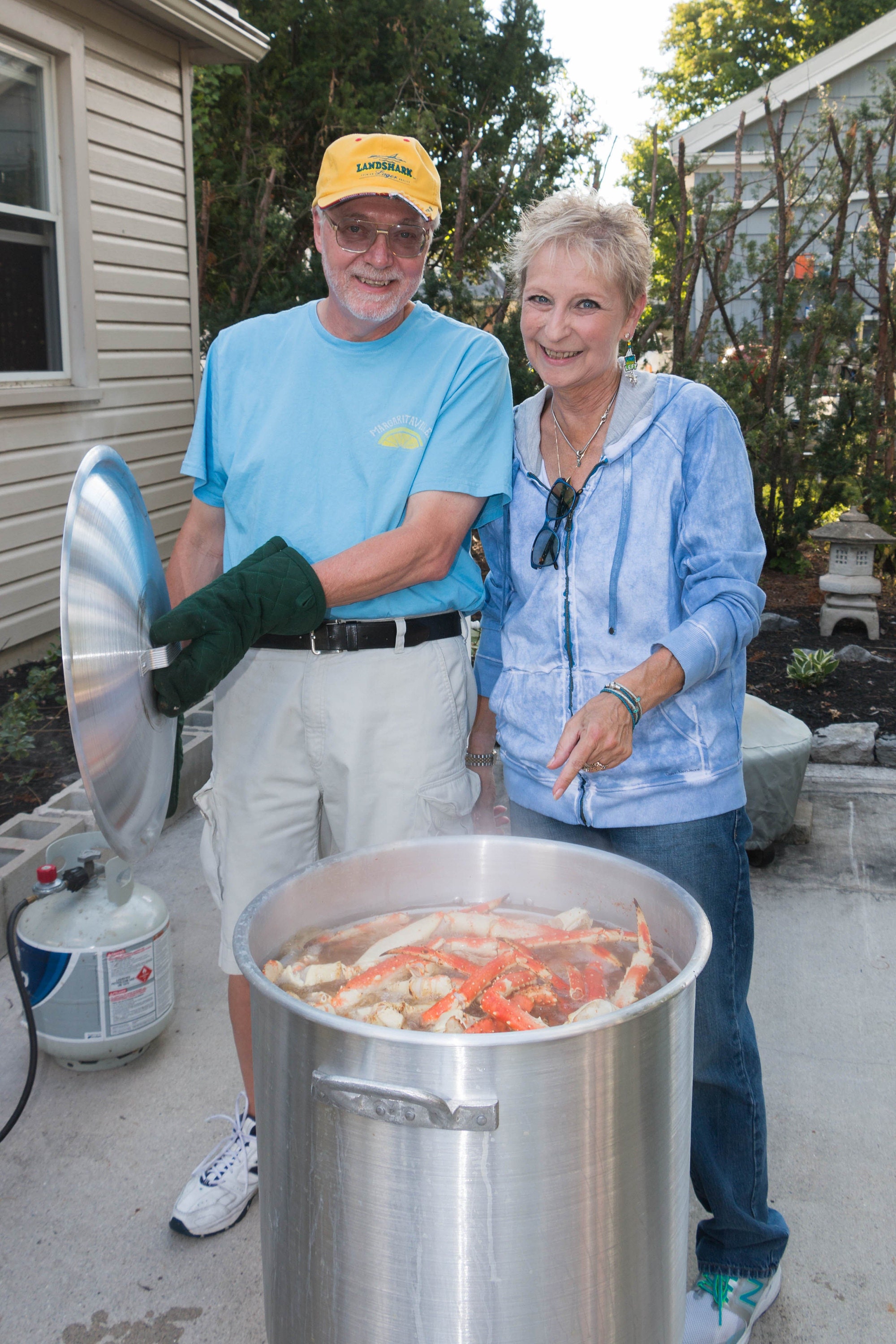 In 2012 I saw pictures of Robin Carey's dollhouses and fell in love. That's how the miniatures got started. Not being a crafts person, I started looking on Ebay to find items to furnish the Orchid House. It's more of a formal style house/shop in my decorating. The Blue Victorian I was able to purchase by chance, and in 2017 I discovered your sites and designs on Etsy (Ribbonwoodcottage Etsy shop).
I really have no idea what i'm going to do with each room when I start decorating. It generally starts with a picture or a piece of furniture and I just start setting things in the rooms until it feels right to me.
The things I try to put together are geared around my childhood memories and dreams. My great grandmother and all 4 of my grandparents are represented, along with my dad, all deceased. 
Christmas really brings them back to me, and my 82 year old mother and 3 siblings enjoy what I come up with. You, however, have been a huge influence in how I apply accents and fine details! Your items tug at my heart and have helped me make my Memory Houses.  
Christmas decorating takes me over 2 months to do since I work full time. It's a great stress reliever for me, as is playing my piano.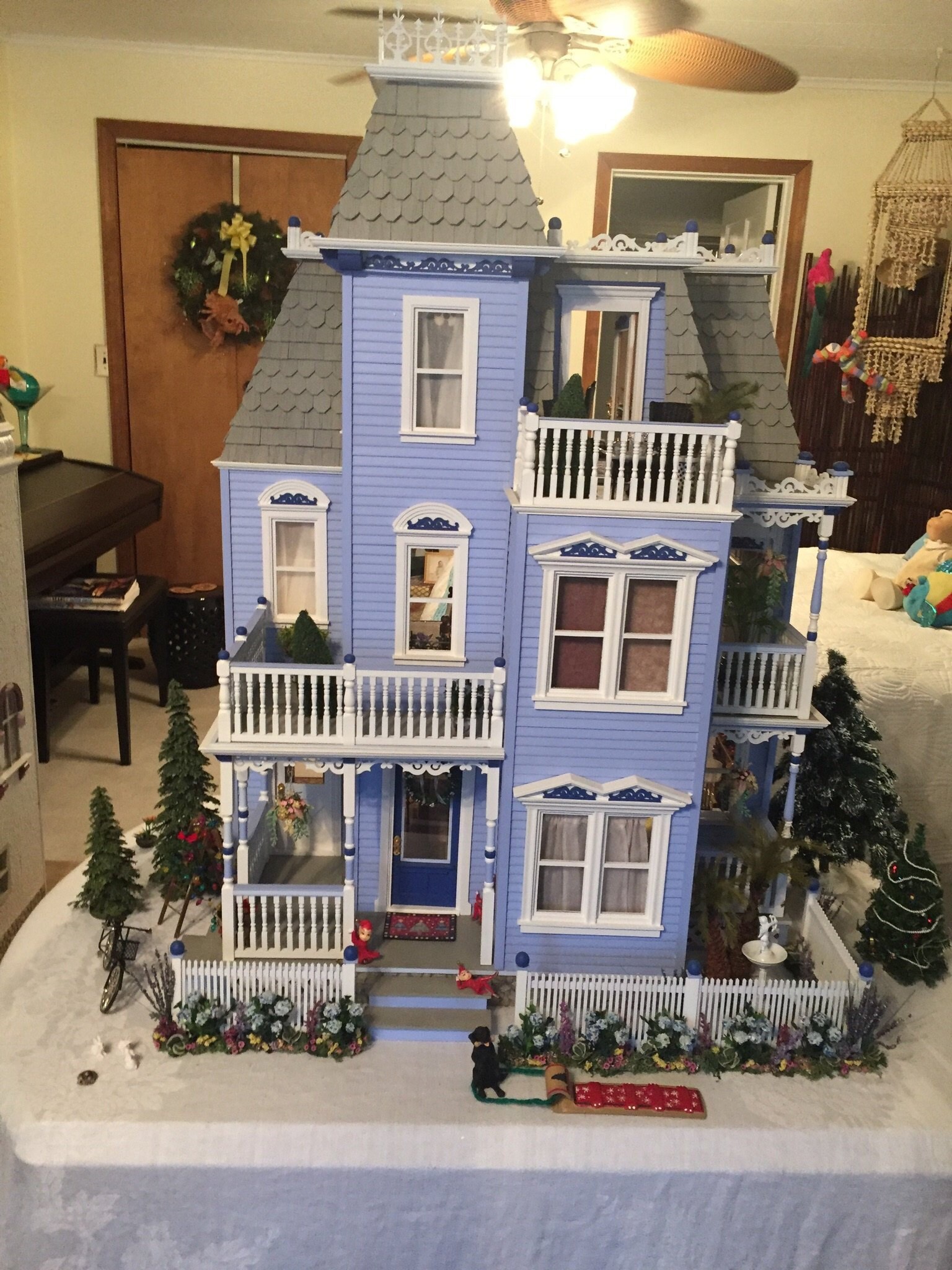 This is how the house looked when she purchased it in 2005.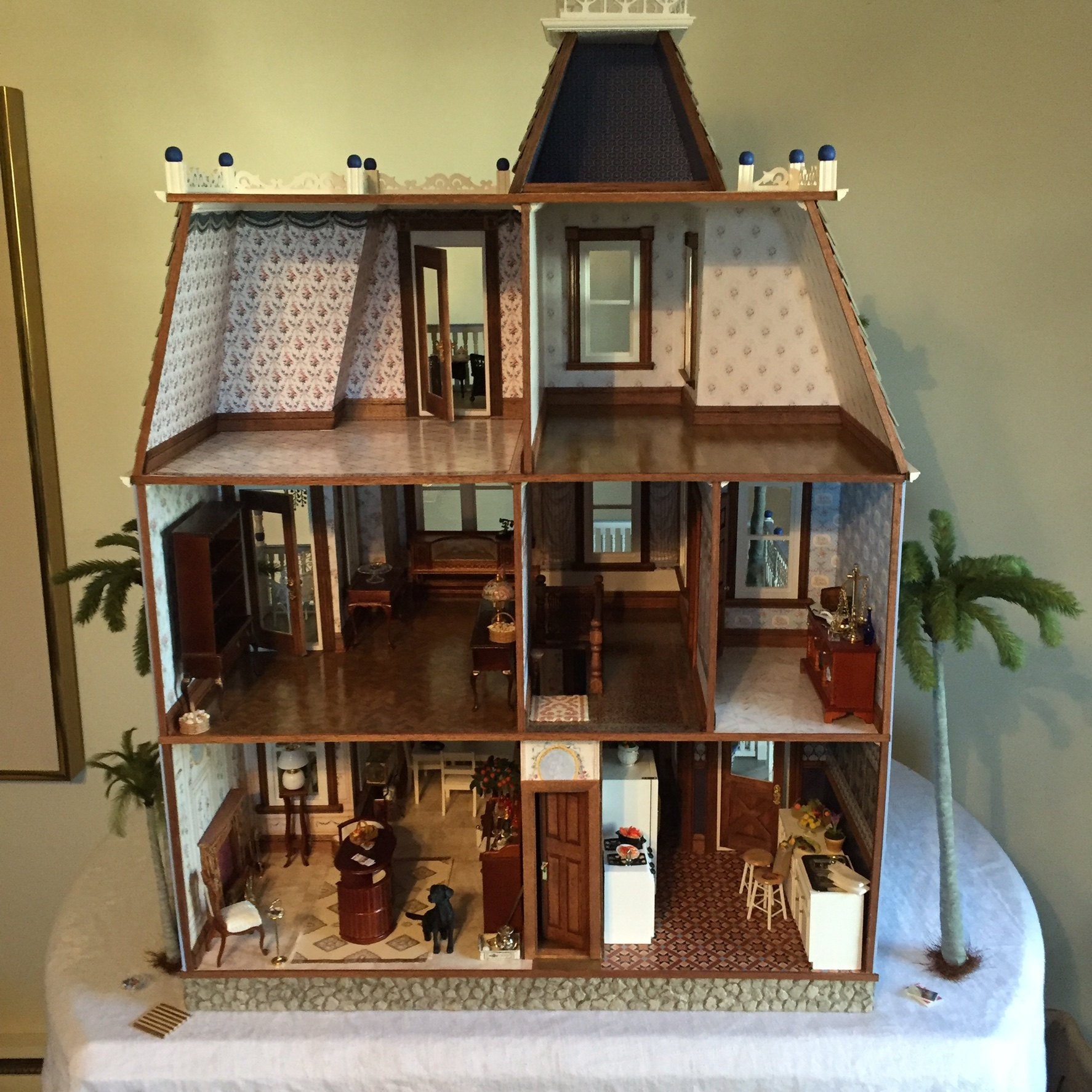 Every room is beautifully decorated. Beautiful furnishing, accessories, and pictures cover the walls and rooms.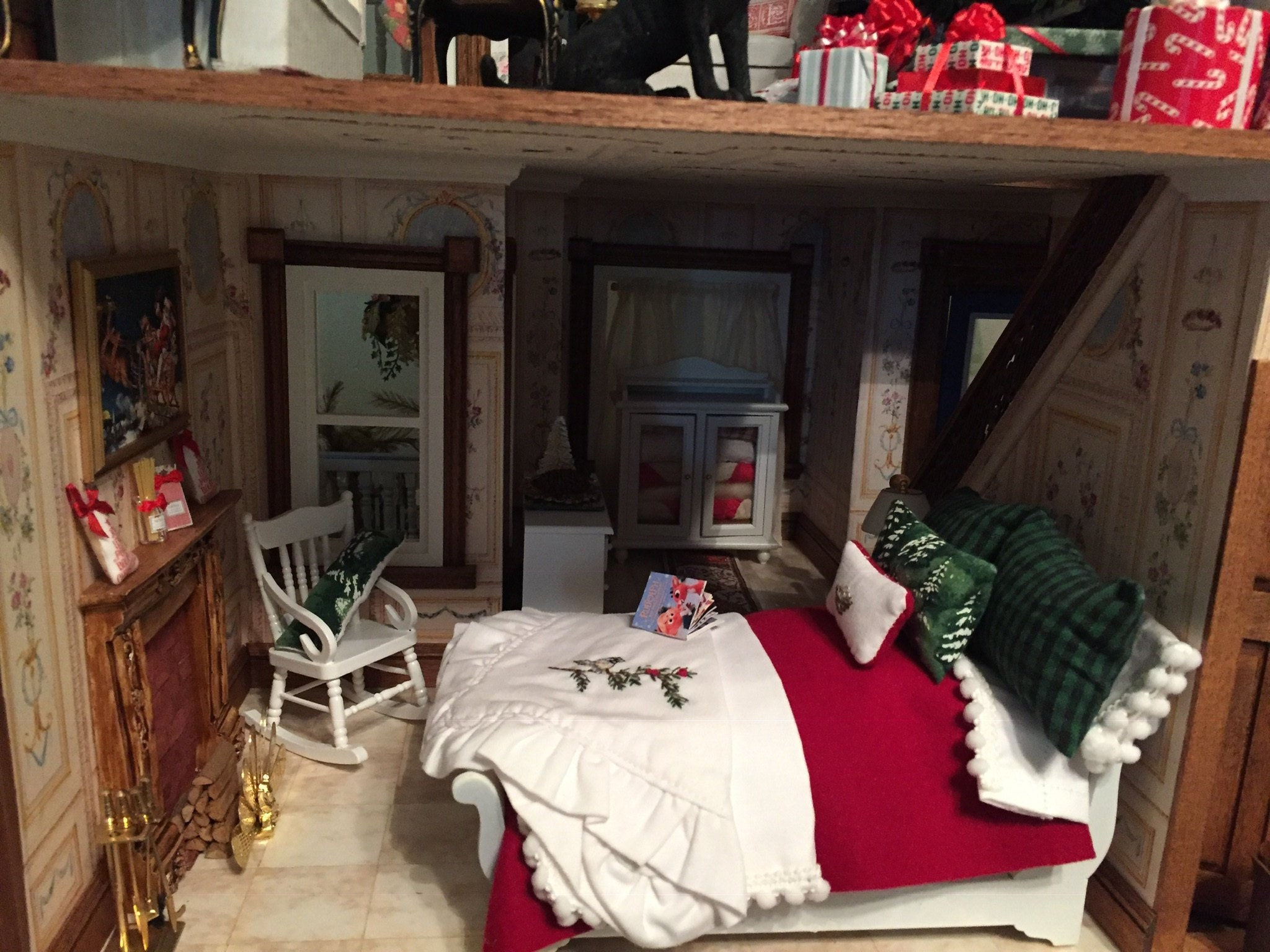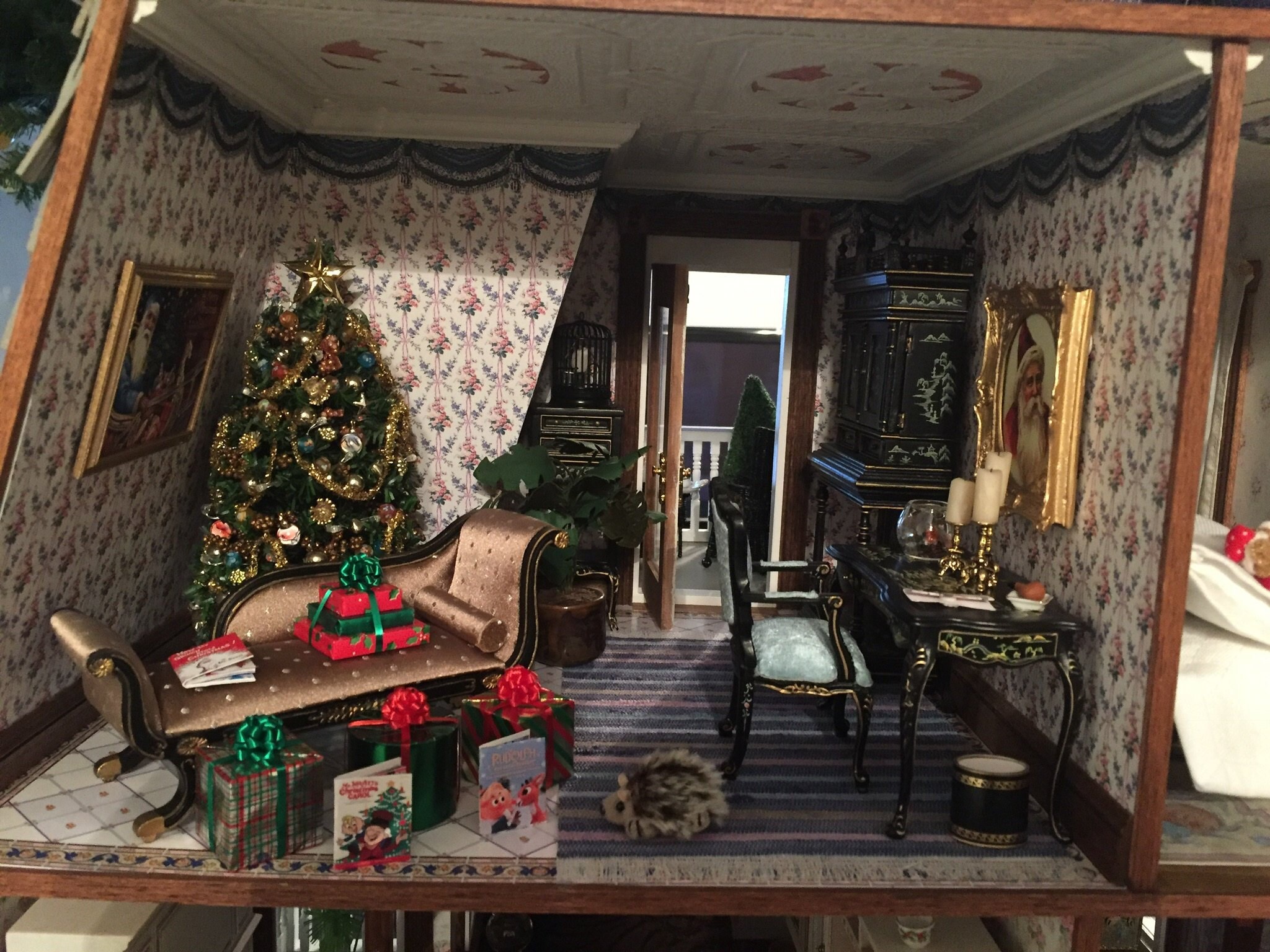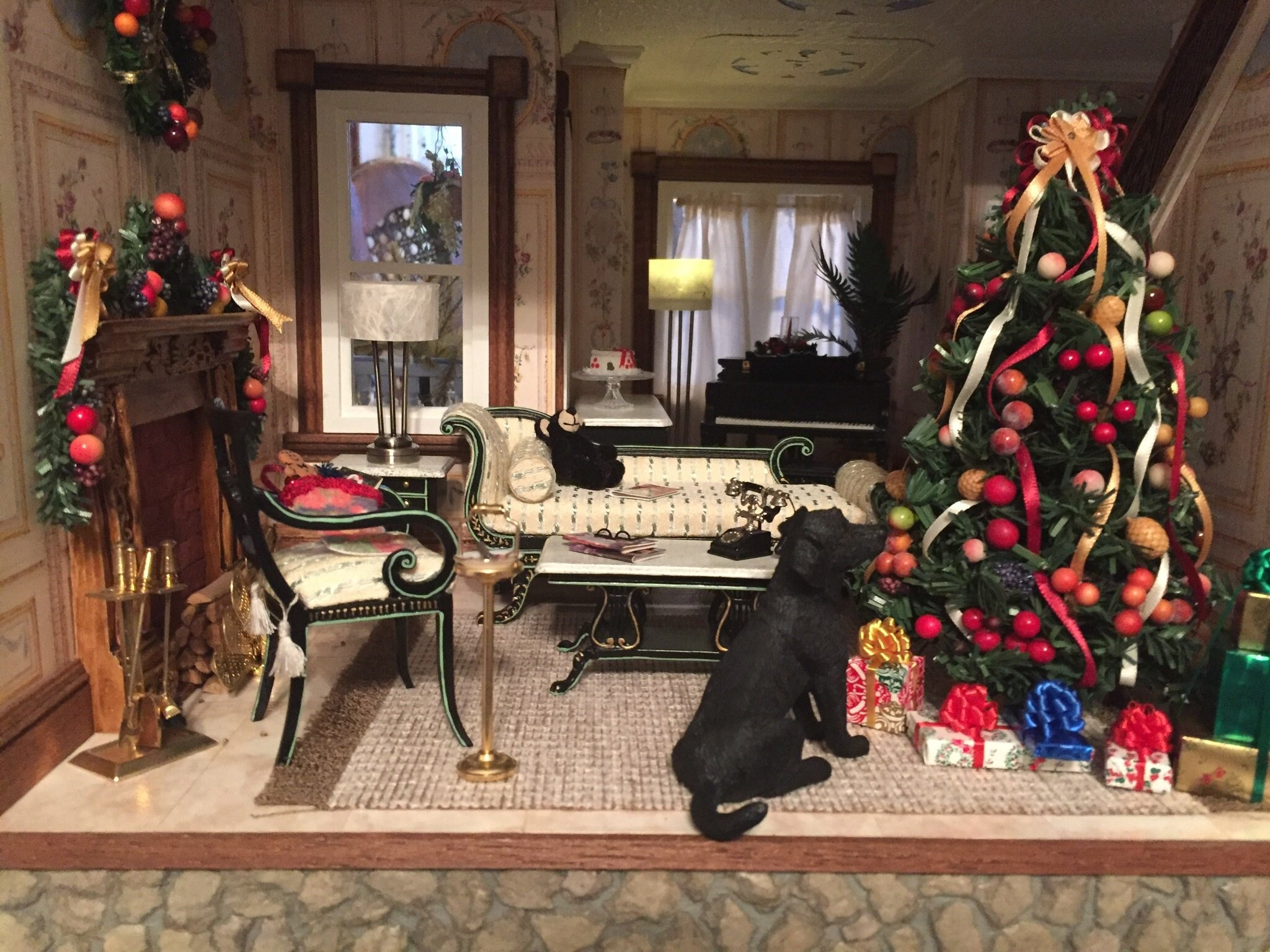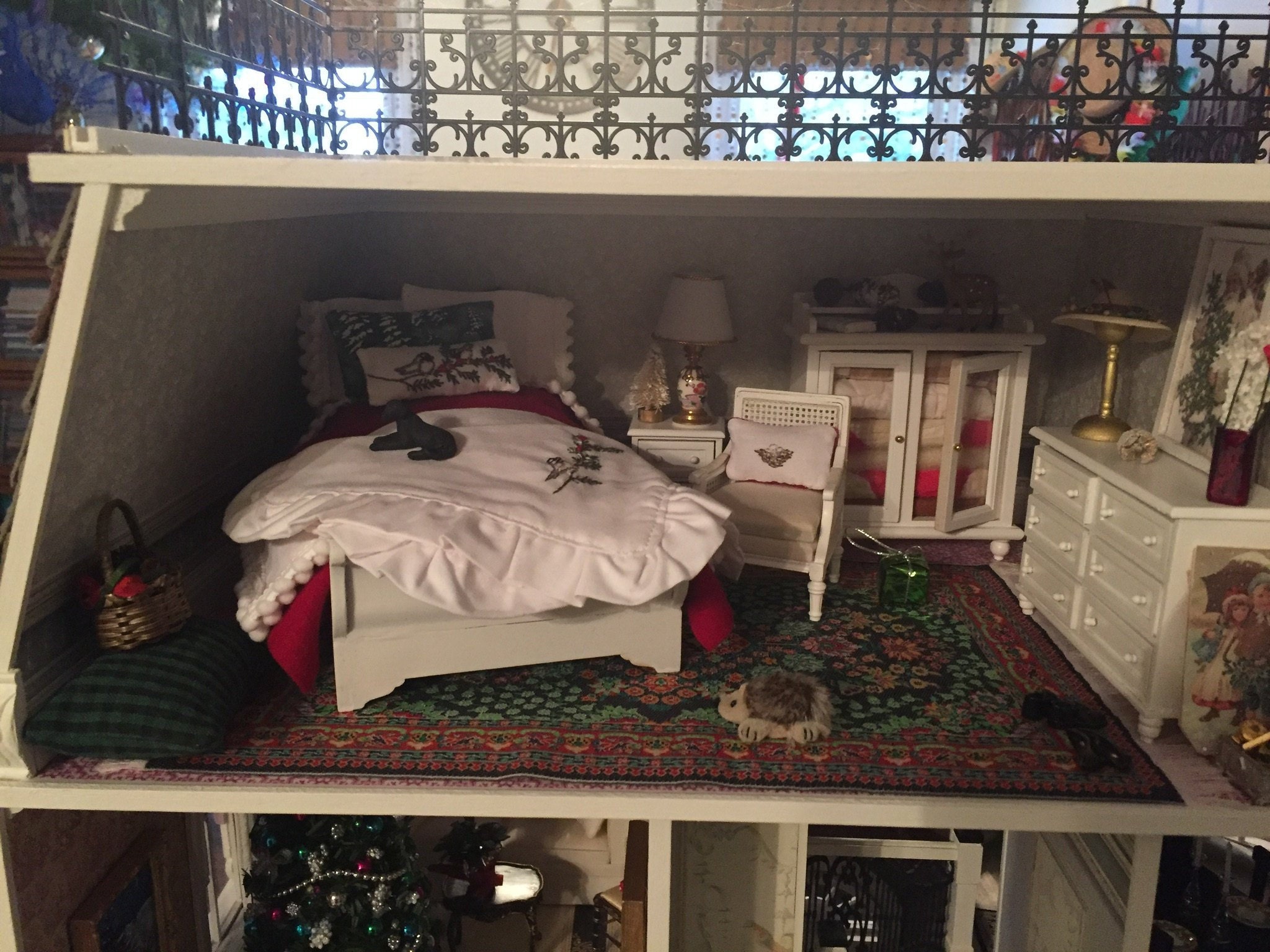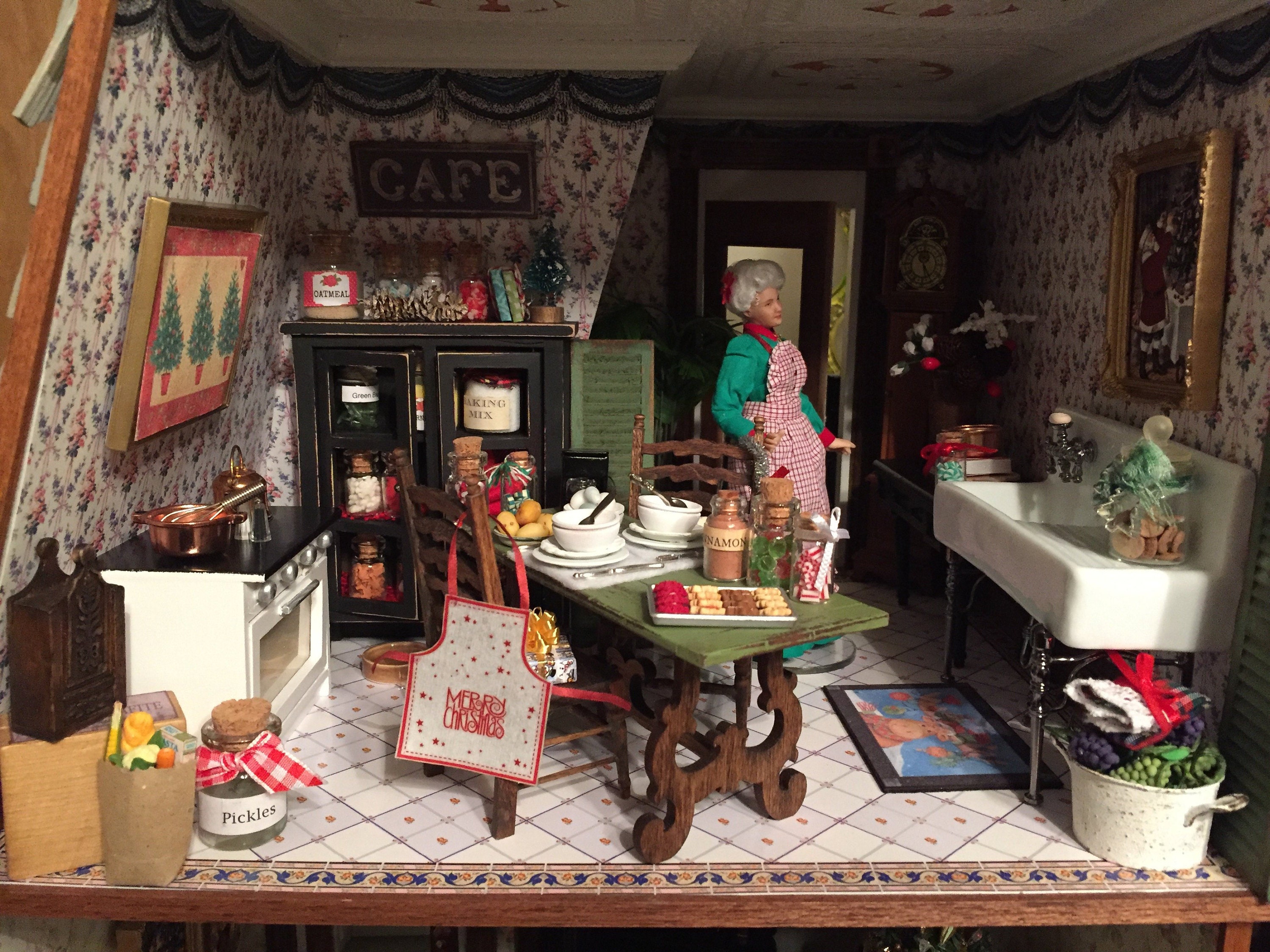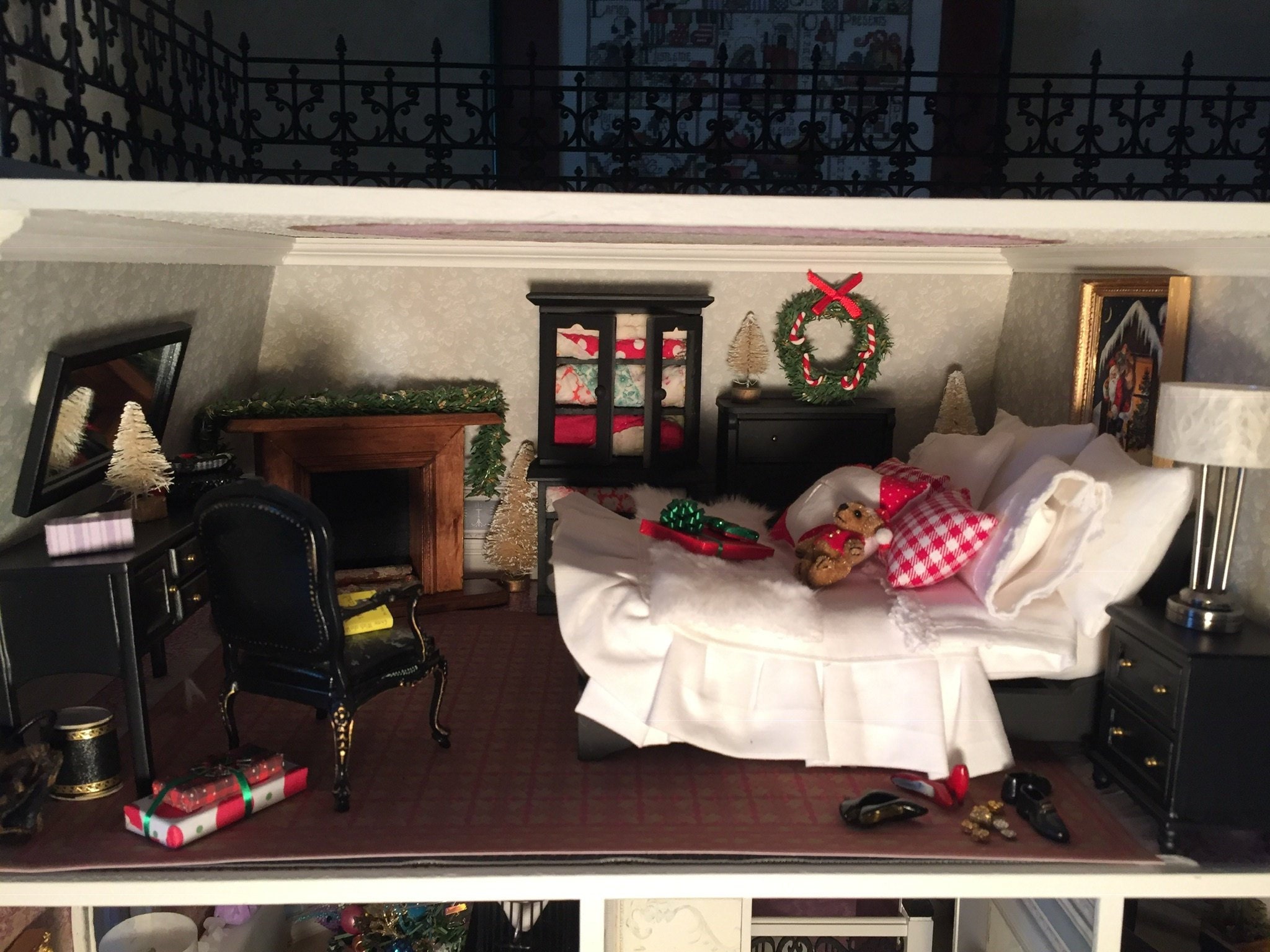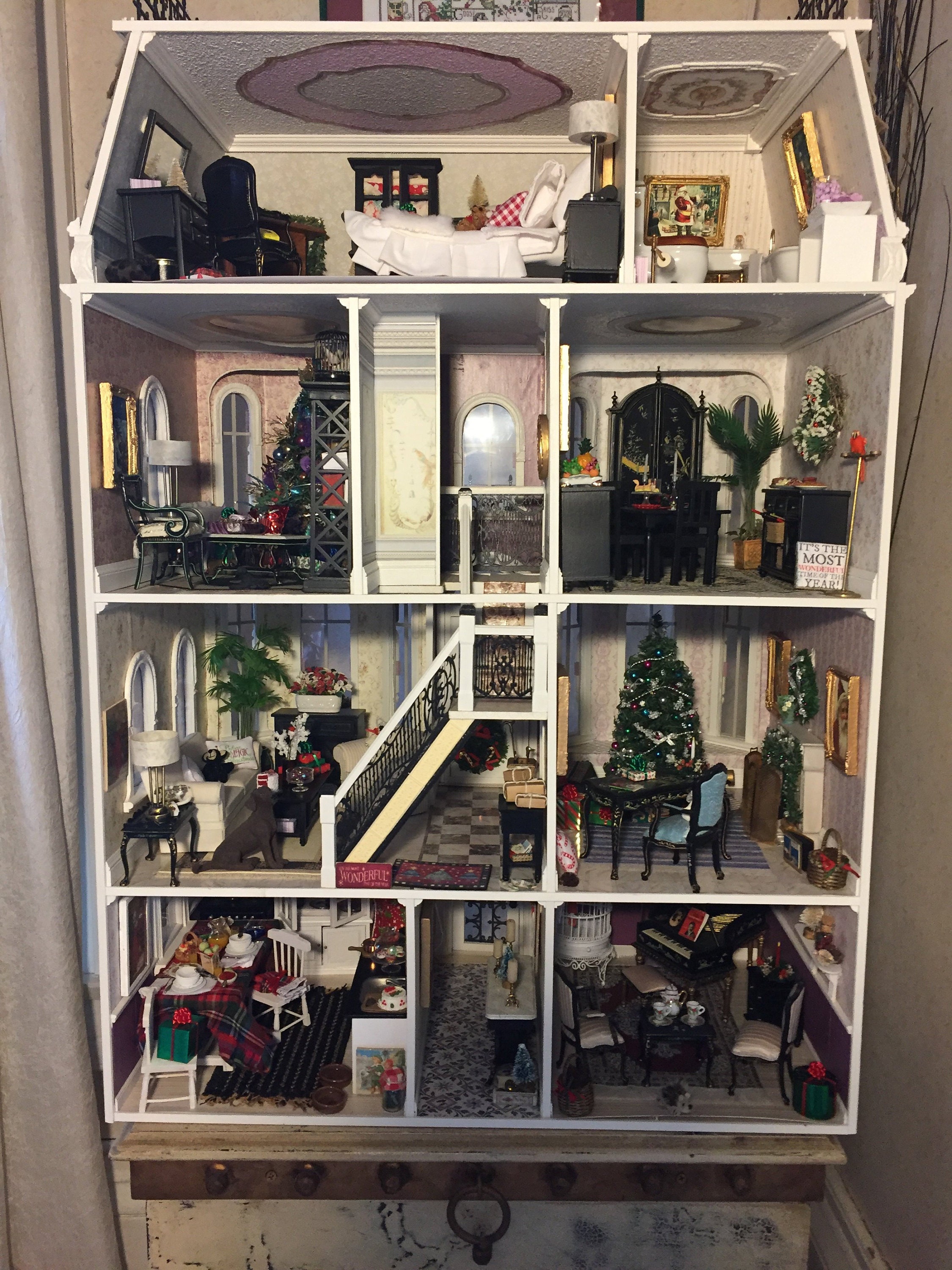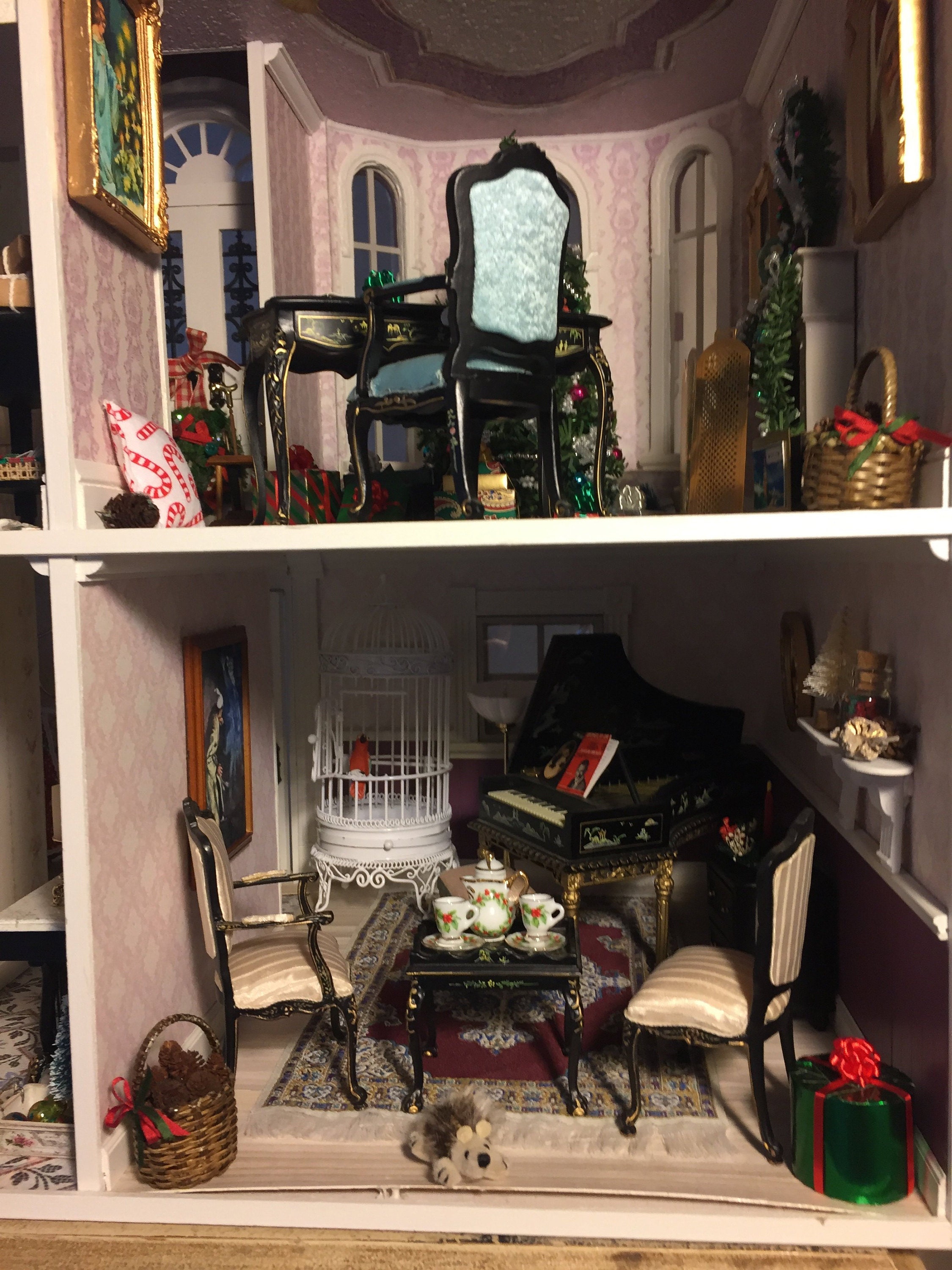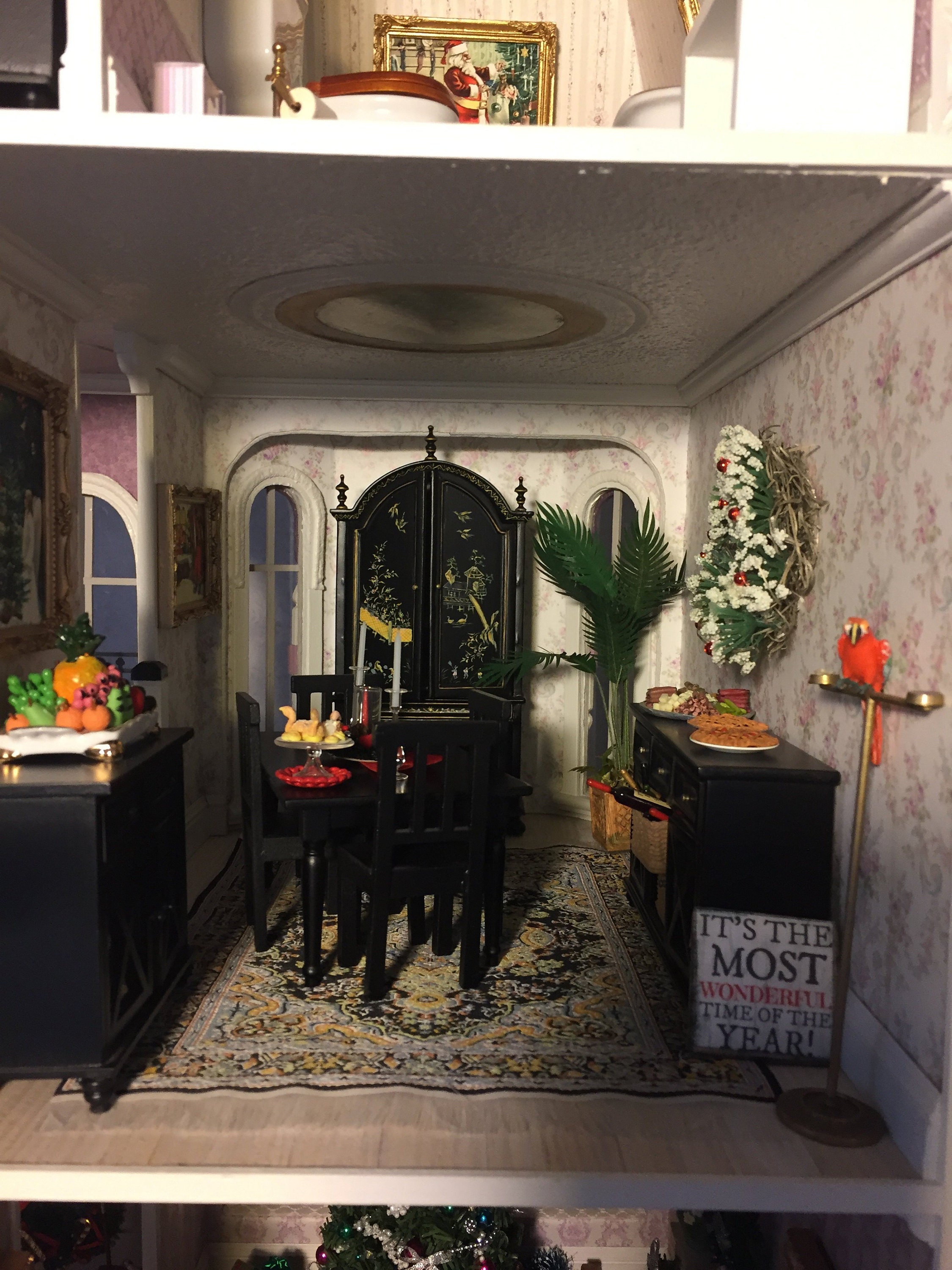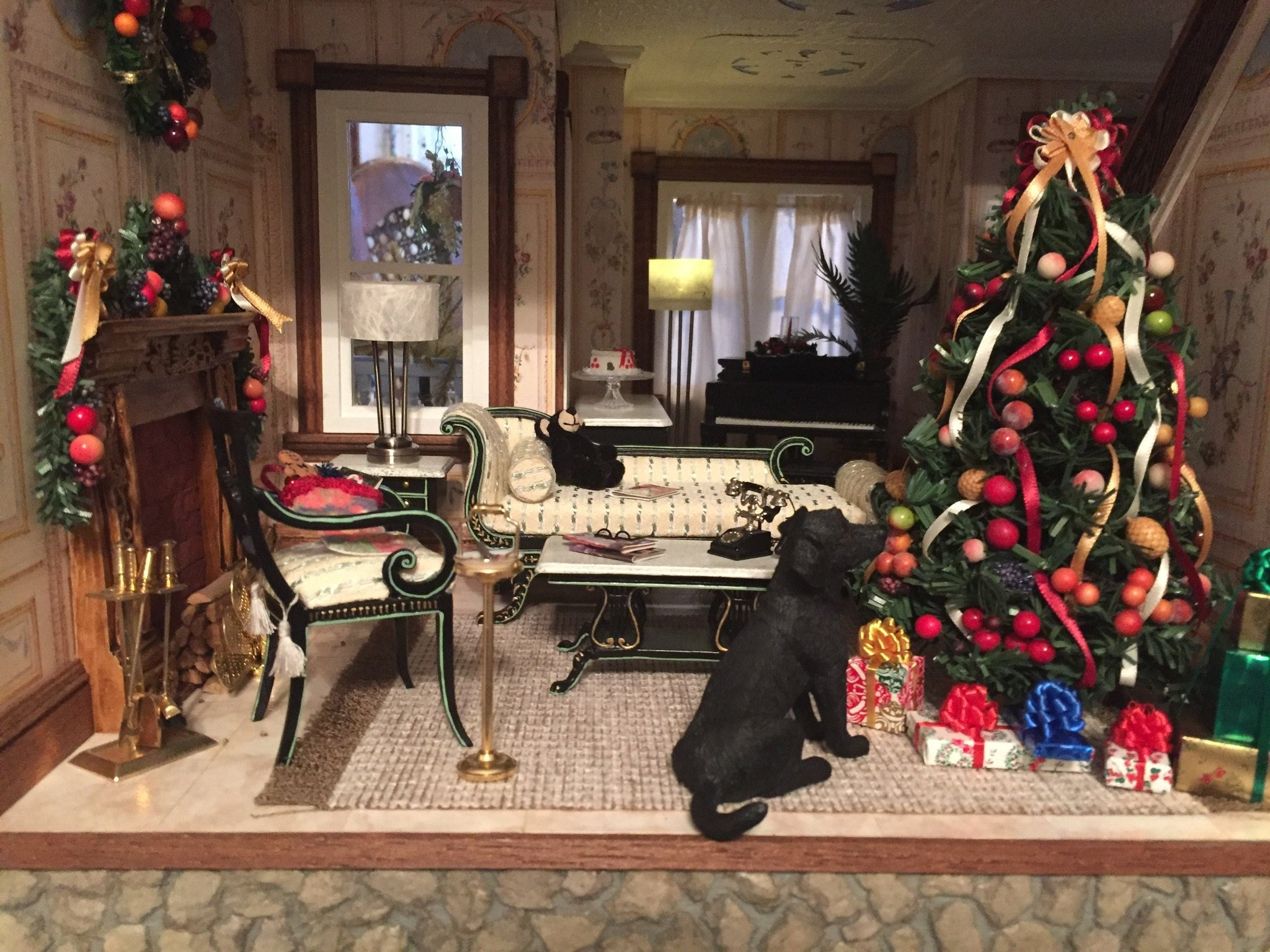 I just love that tree, the fireplace mantel garland and the beautiful black labrador in the picture above.
Thank you so much Ricki for sharing these beautiful pictures of your dollhouses.  I love that Ricki shared the term 'memory houses' because dollhouses often reflect our tastes, our memories and love for happy things we remember.
Merry Christmas everyone. Stay tuned though I will be sharing hot cocoa stations in miniature in my next post. Ricki has a beautiful picture she shared with us as well. Until then.
Blessings,
Debbie Booth