Hey everyone! Merry Christmas. Ir is just a few days away....
One thing we have done consistently before it became a fad, was to create a drink station and a dessert station.  We have a huge family and so everyone brings goodies for dessert.  Every year is a different theme decor, tablecloth, dishes, decorating pieces. But there is always something delicious to nibble on while drinking hot cocoa or coffee.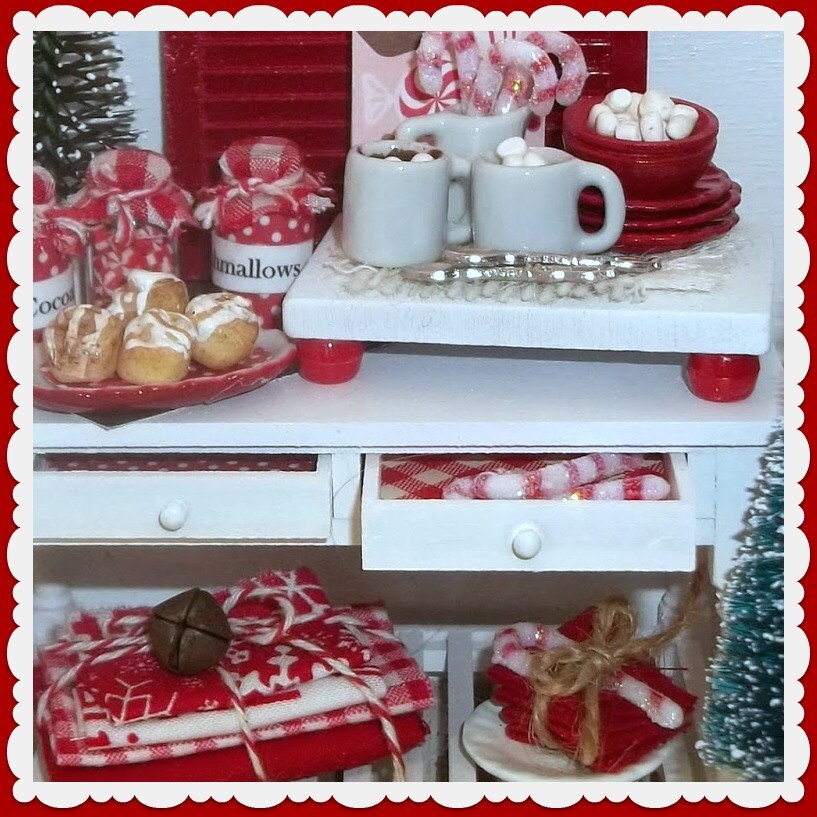 All my ideas, different themes and guidelines for a real sized Hot Cocoa Bar and Dessert Station are HERE in this Ebook I made a couple years ago. Anyone can do this! It is not hard and very fun and rewarding actually.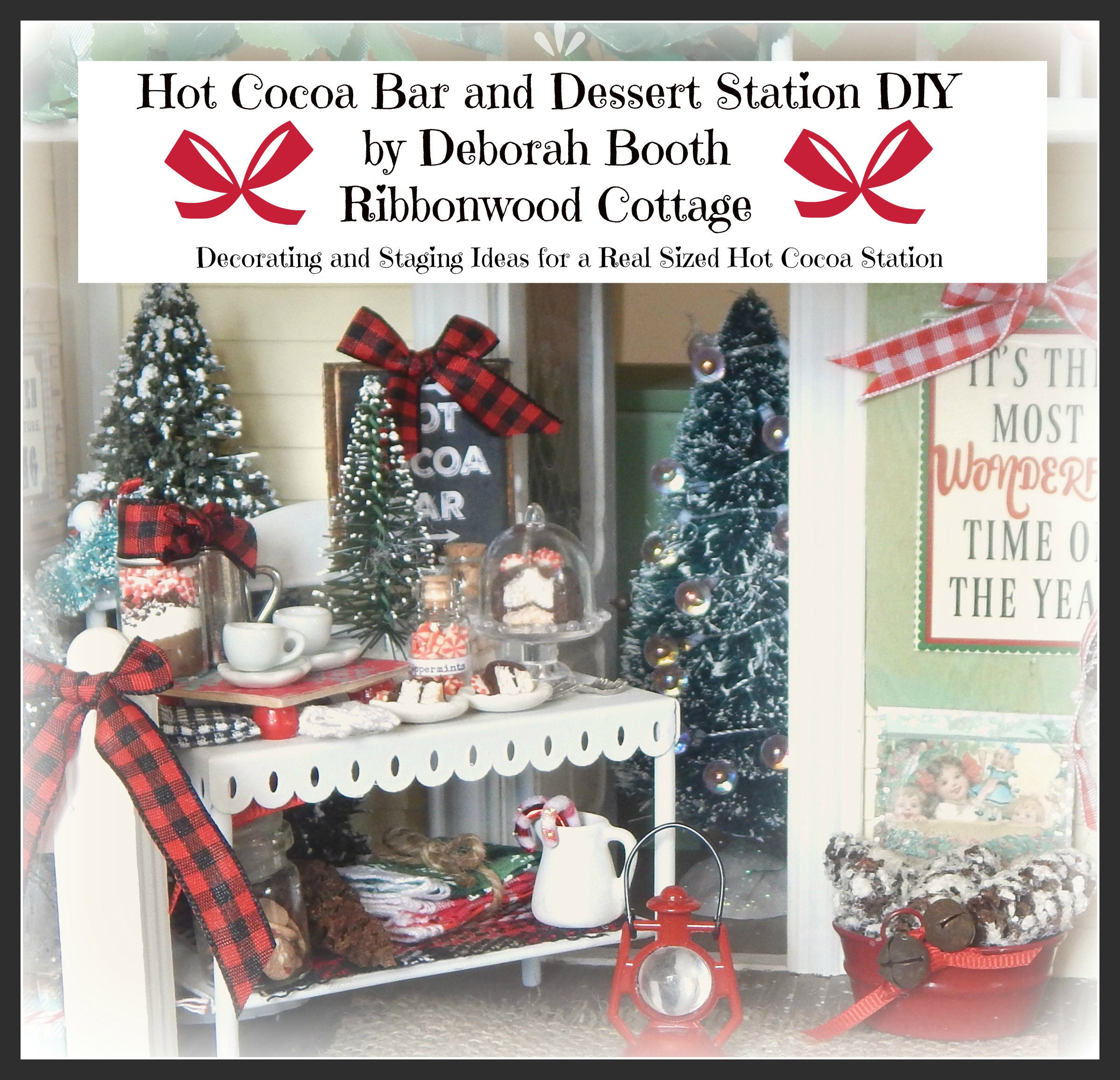 As Christmas comes closer so do the guests, family and friends come to the house. It is always a wonderful treat to have a little something baked in the cookie jar, and Hot Cocoa, Coffee, and Warm drinks to warm up guests from the chill outside
I have some freebies for you today too so you can print them out and use as tags or labels on canning jars for canisters and make your own Hot Cocoa Bar! RIGHT CLICK on image to save and then print afterwards.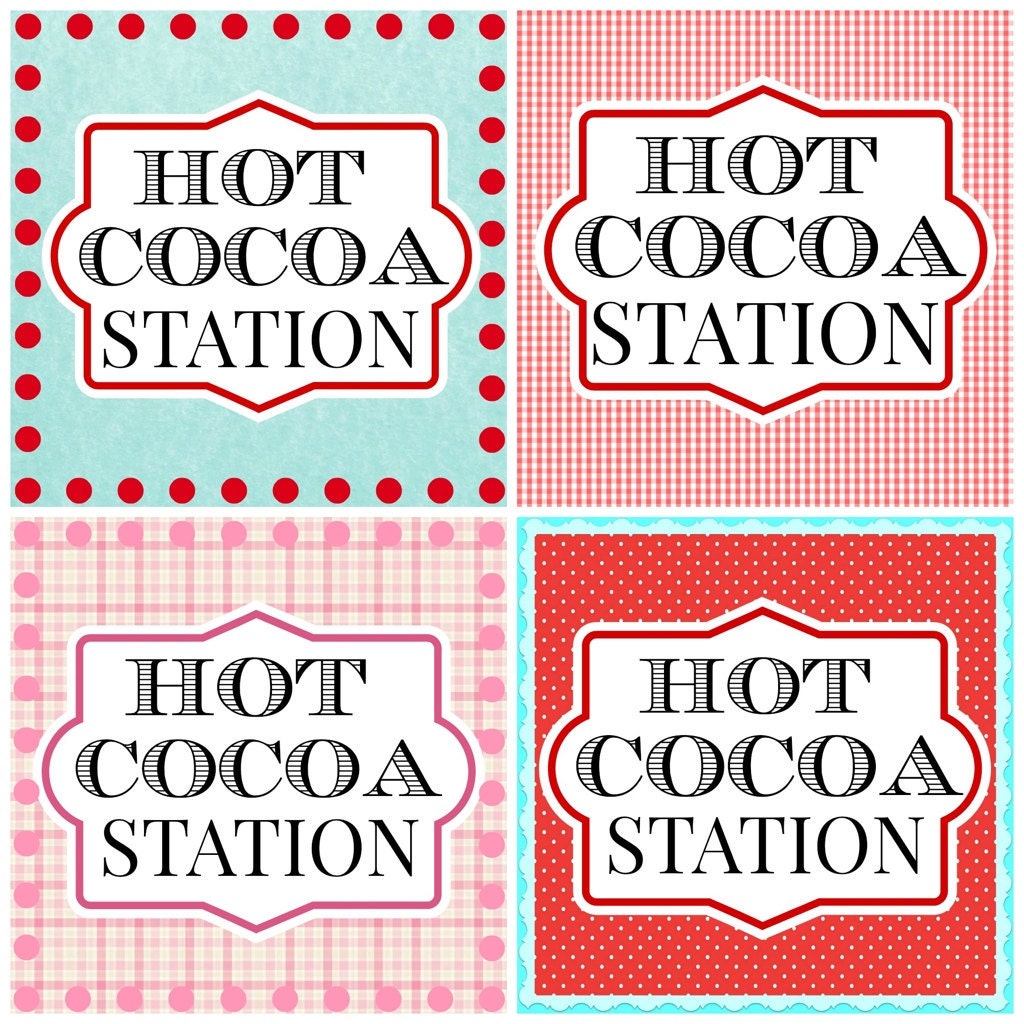 Love this delicious homemade Hot Cocoa recipe. Easy to make.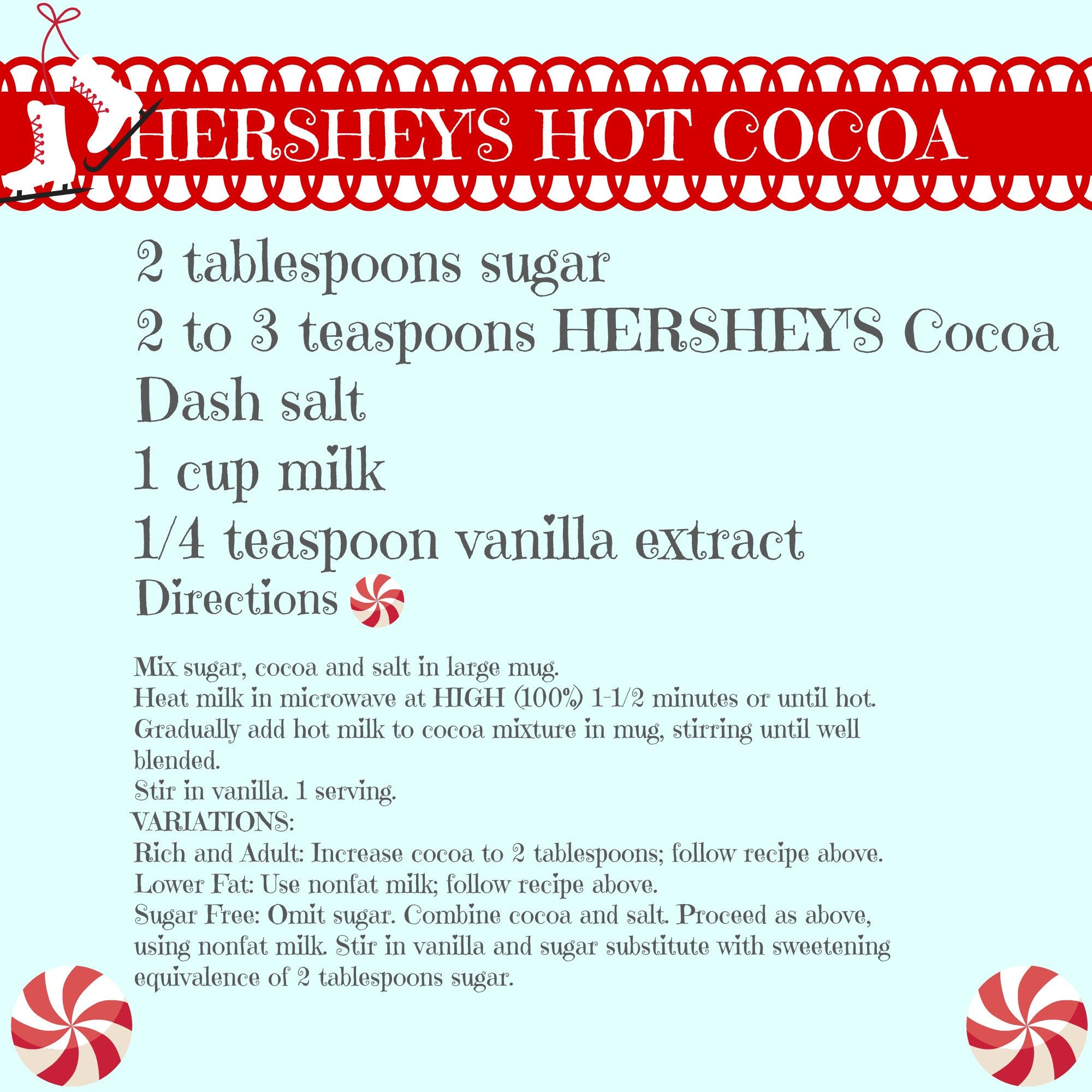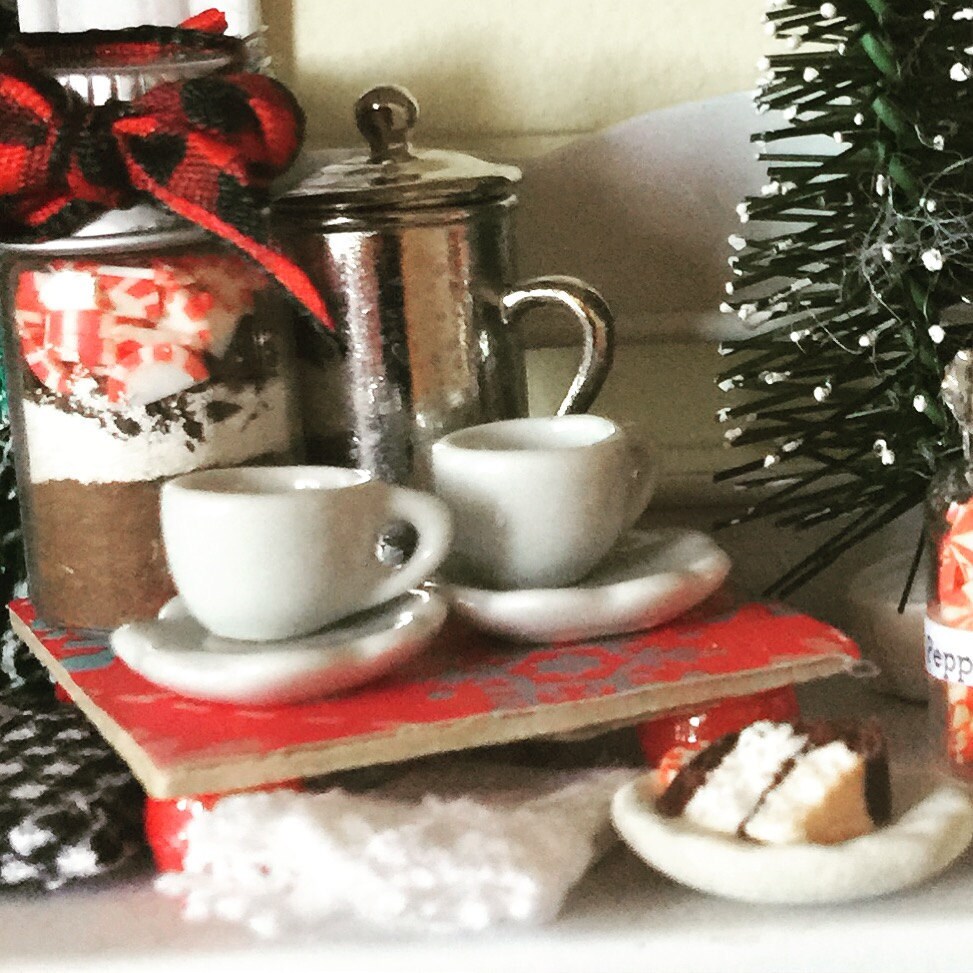 Because we love hot cocoa stations so much I of course had to make some miniature ones. This actually was in a magazine last year.  
The ideas are the same...lots of ingredients for making hot cocoa....and serving pieces with cakes, cookies and candy canes!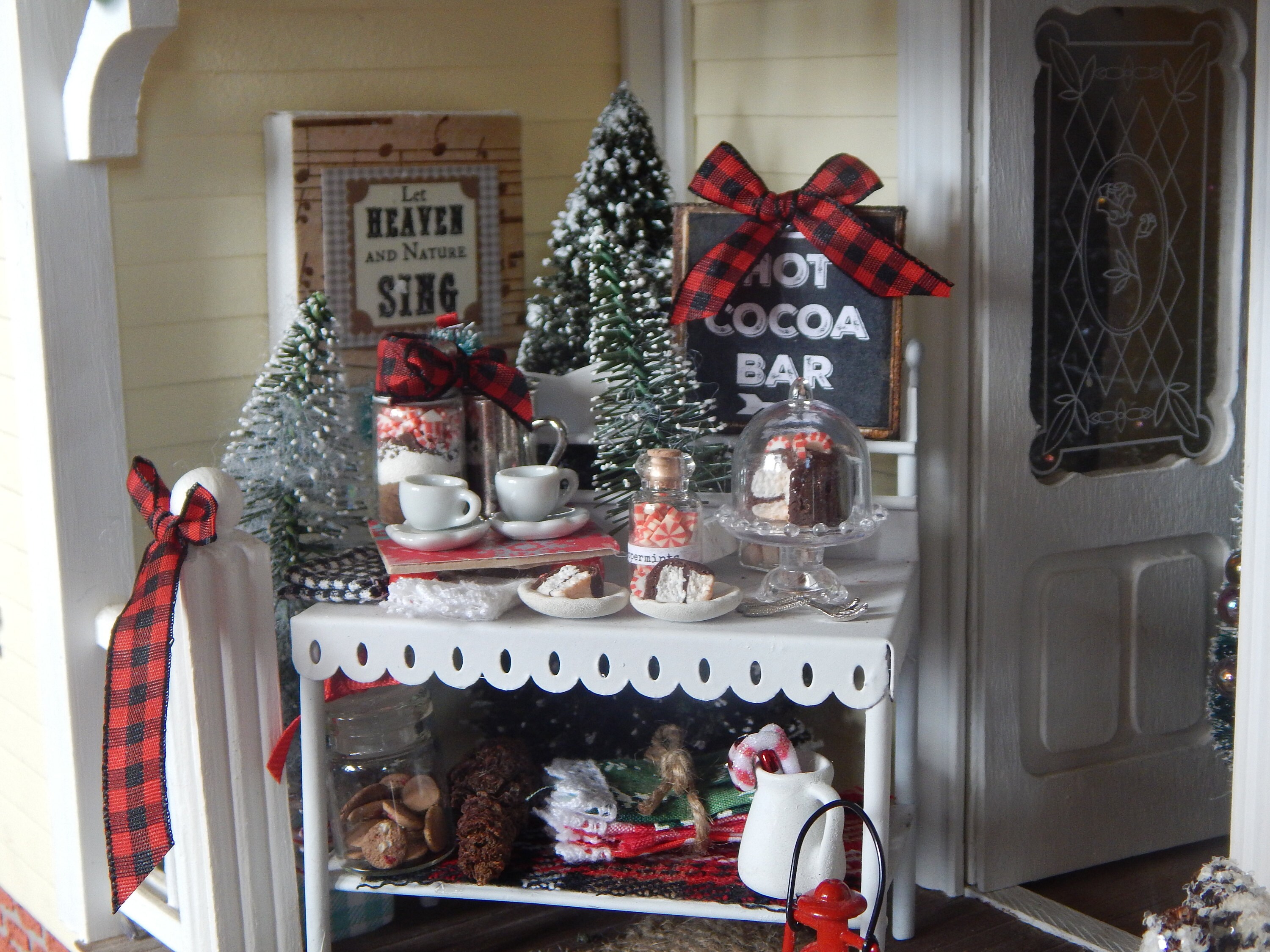 This picture below is from my home a few years back. Glass canning jars are a must when choosing canisters to hold candy canes, chocolate, or hot cocoa mix.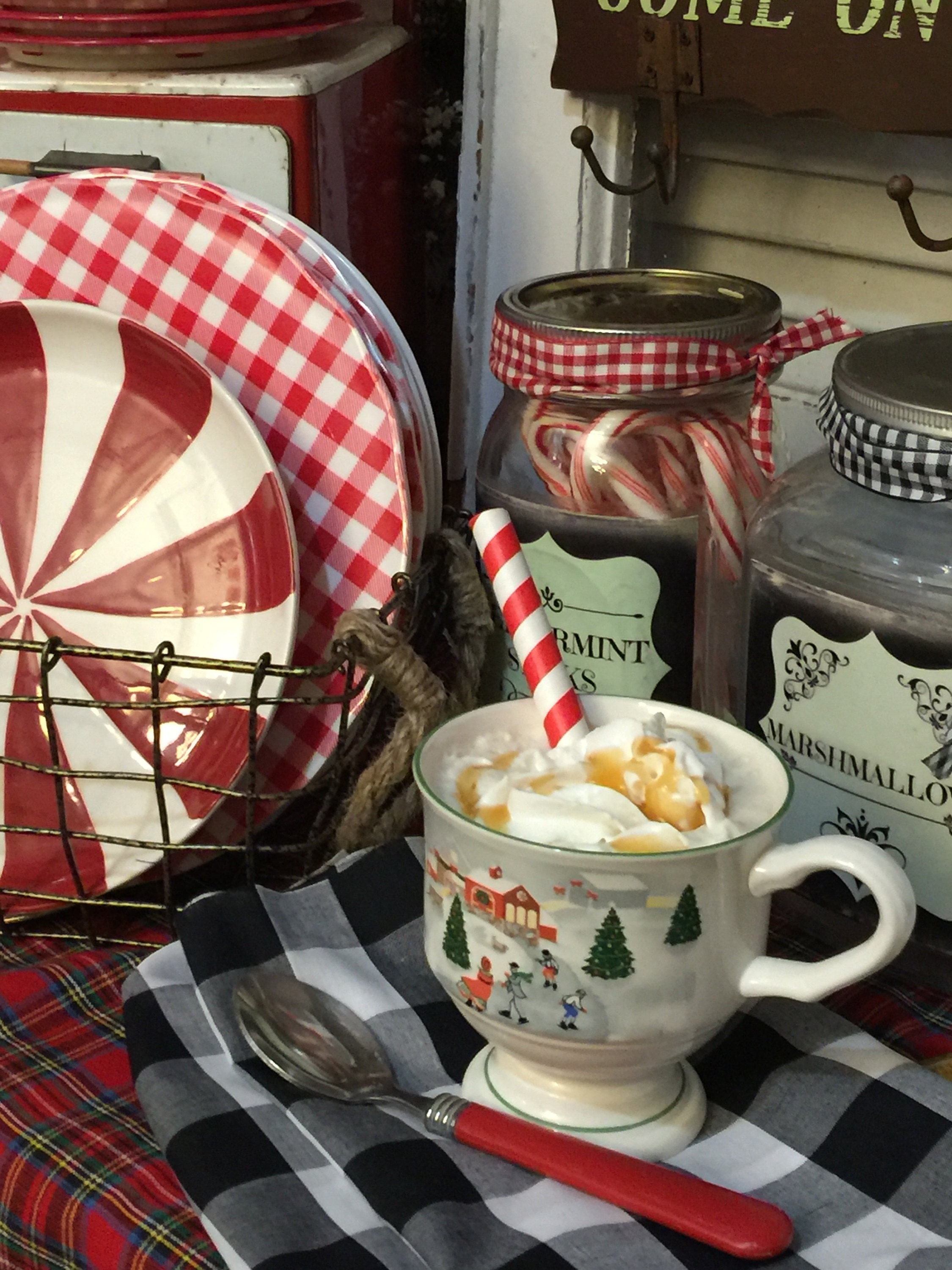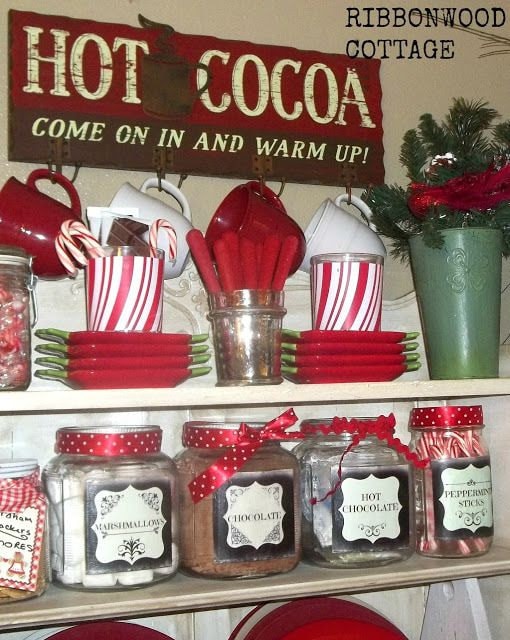 When I set the table, I try to add a bit of greenery along with Christmas dishes and serving pieces.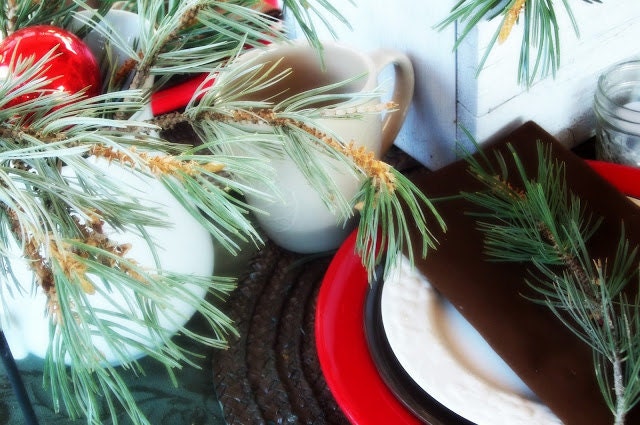 One year when we served hot cocoa to guests outside while kids were playing and giggling....it started to snow. Oh my what a delightful day that was.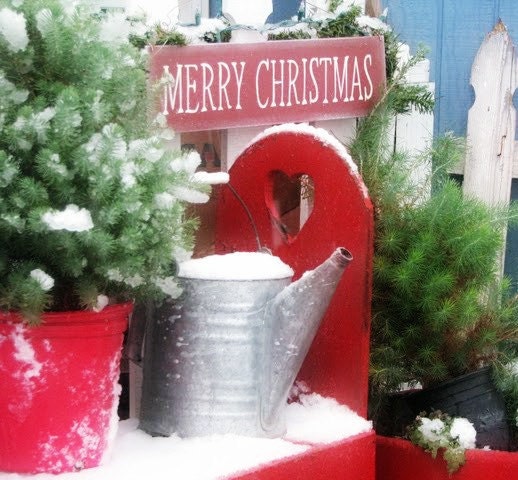 Right click on image below, save it to your computer and save as Hot Cocoa Station labels. Print out onto white paper, white card stock sticker or adhesive paper... then adhere or decoupage onto glass canning jars, or metal canisters, glass containers, or metal buckets. Fill with ingredients and place on a table to use in your Hot Cocoa Station for Christmas!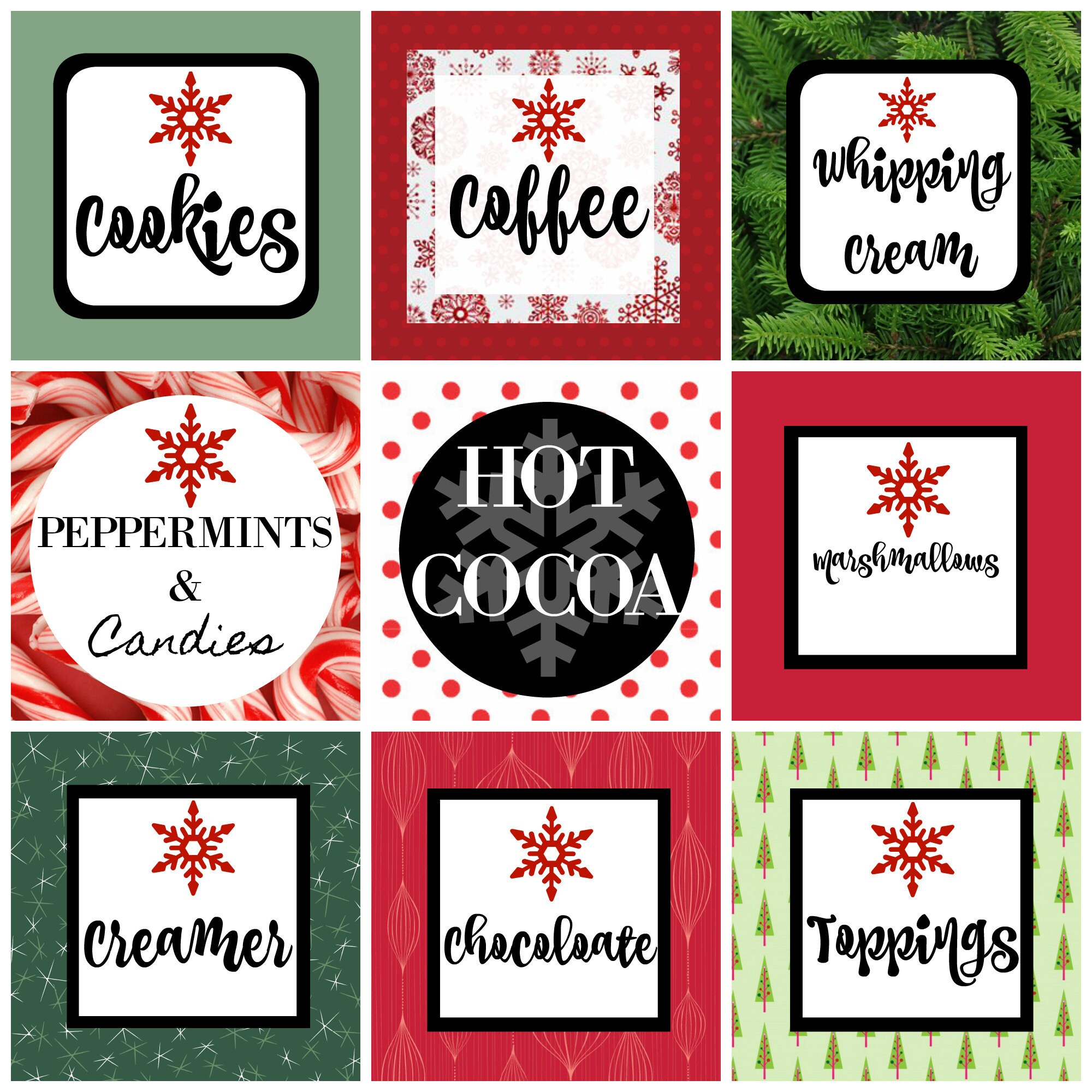 Below is a miniature Hot Cocoa Station I created that one of my customers purchased (Ricki Slattery Starrett- her  featured post on my blog can be found HERE!)  She added some cute cups of hot cocoa and displayed it with her miniatures for Christmas. I just love this!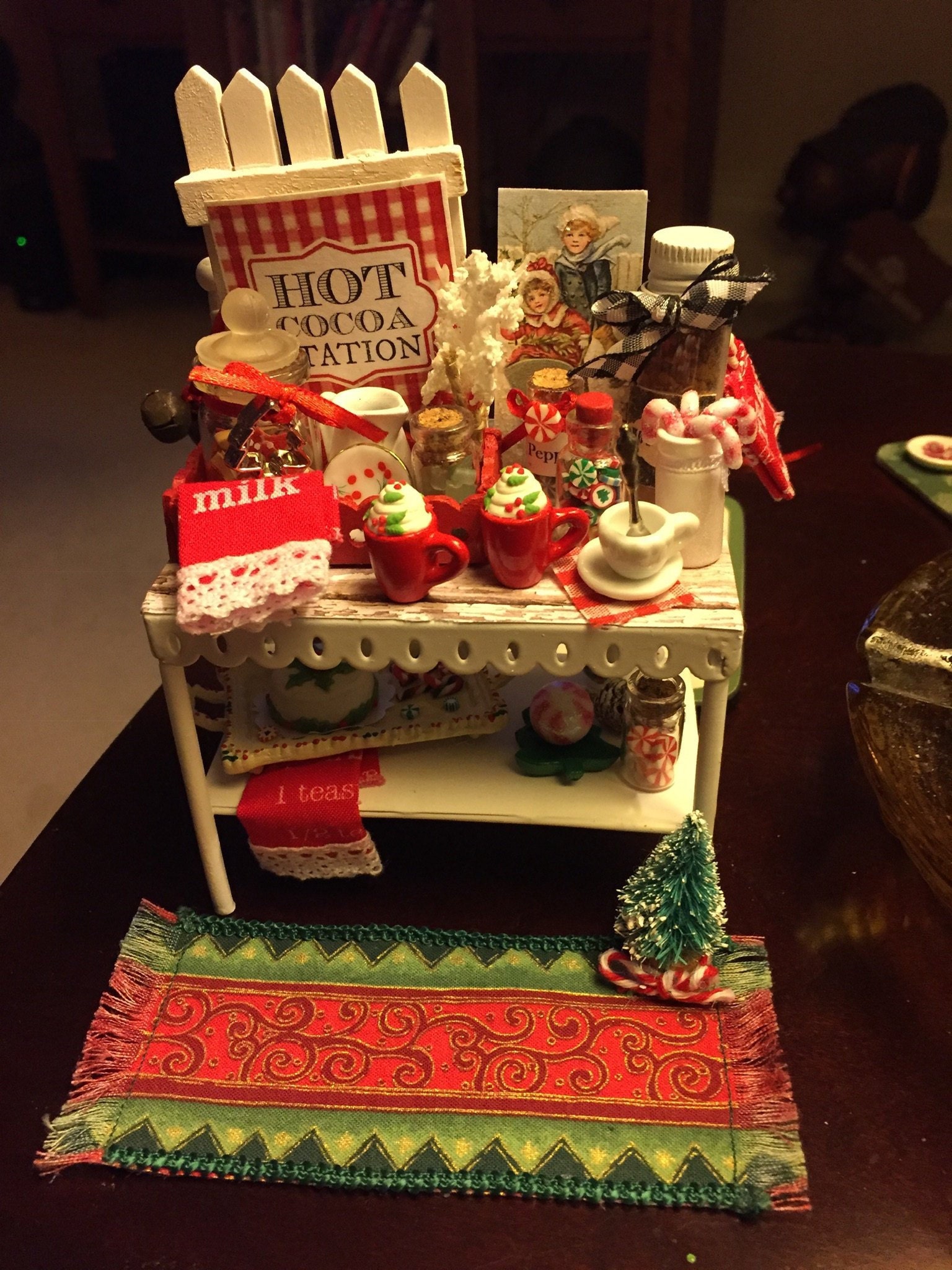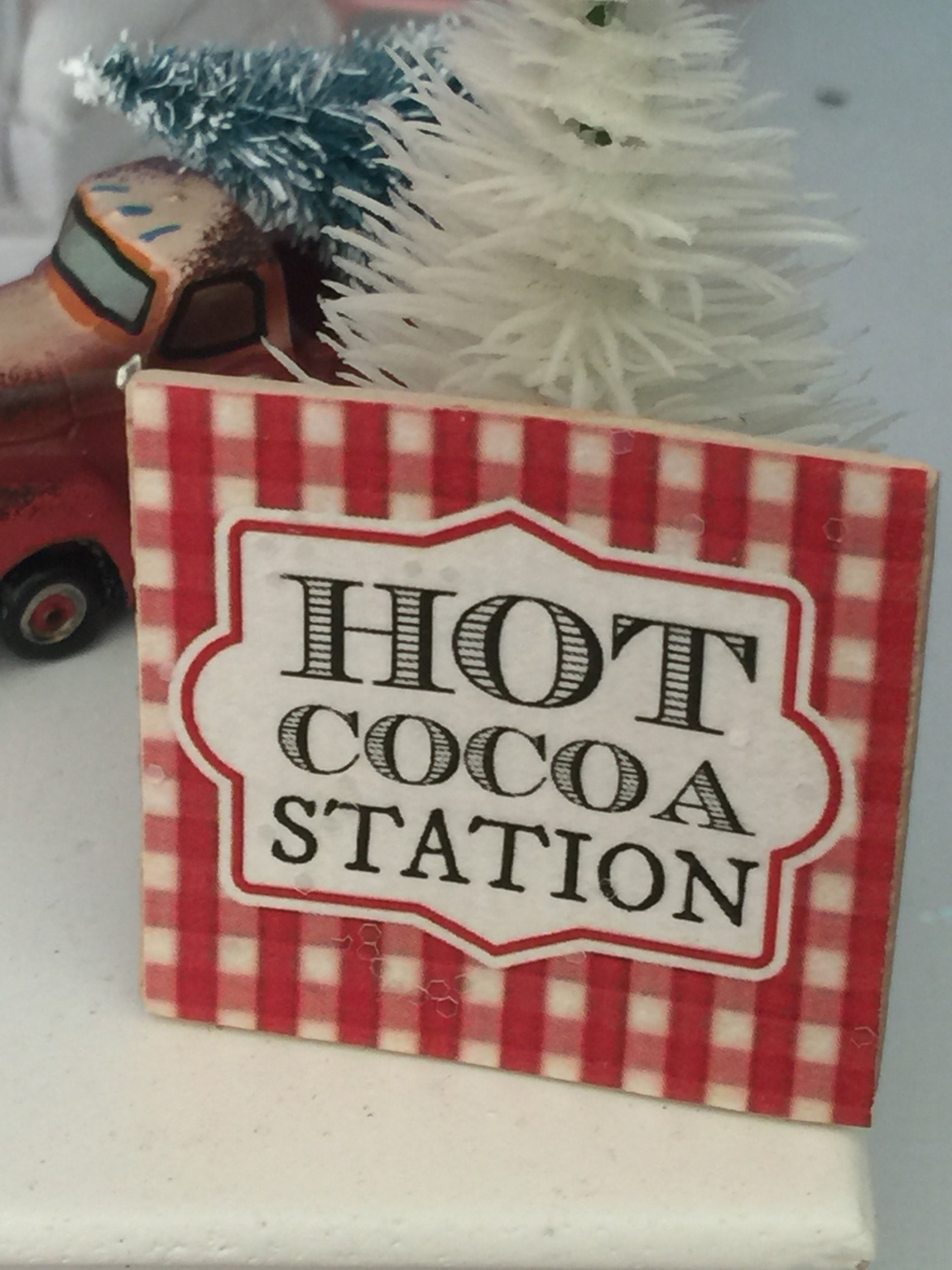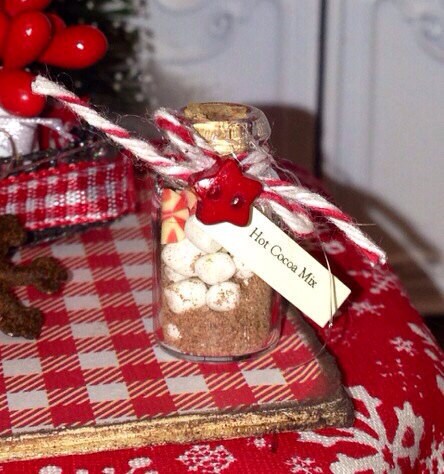 I hope your season is very Blessed!
Merry Christmas.
Debbie Booth