Hey everyone! I hope you are having a good week! It is so cold here where we live, 28 degrees last night.   It caused our water to freeze and our pump to go out. We live in the country so everyone has a pump and a well. The well is fine, but the pump does not work now so we can't access the water! Yikes. So I've been without water for a couple days! Oh my!
But on to happier things. I wanted to share with you a recent project of mine.  A miniature Clothespin bag inspired by older Vintage style Clothespin bags.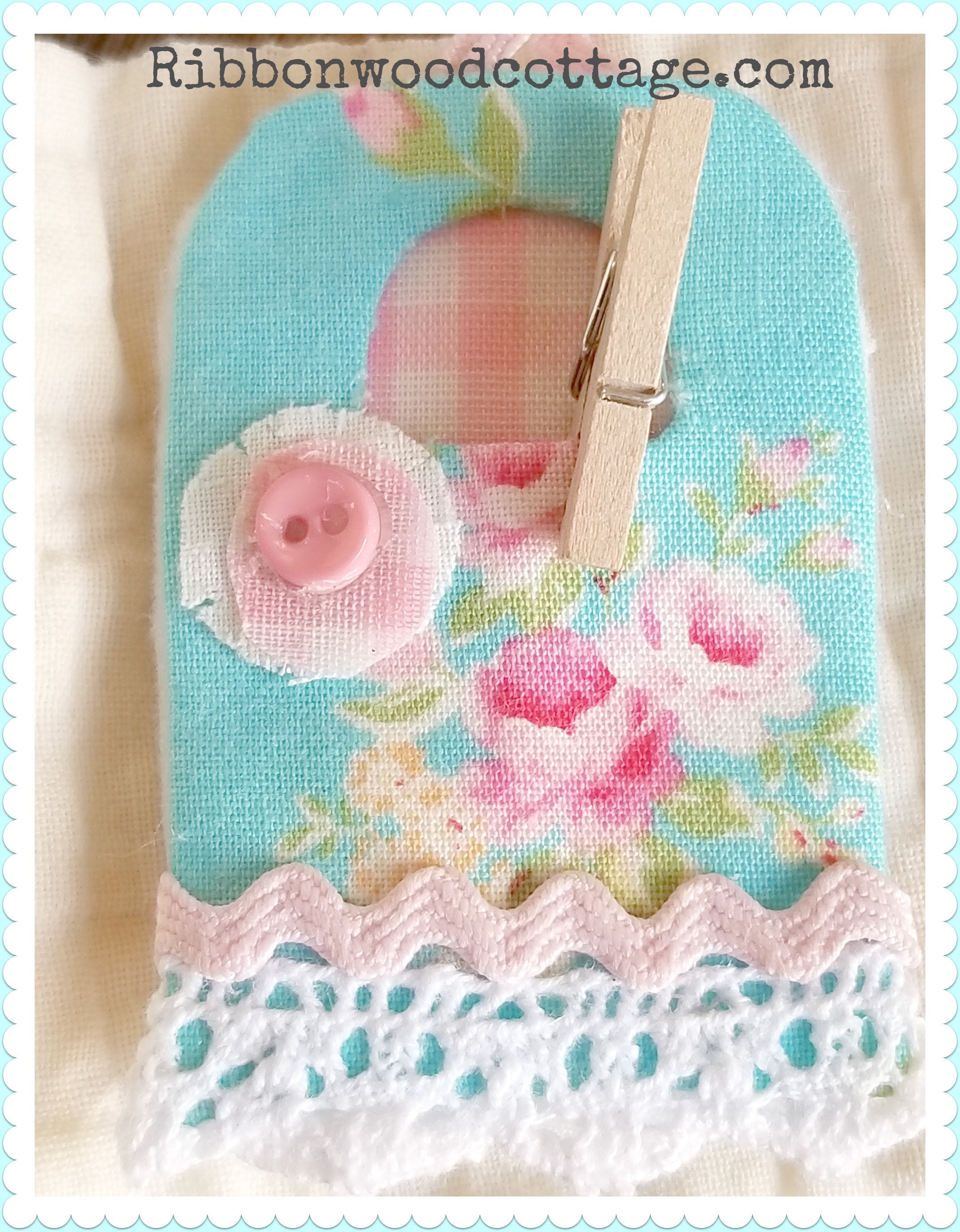 This sweet little Cottage style clothespin bag found its way into American Miniaturist magazine this past month. I was very happy about that. 
But the wonderful thing about this is that it is a NO SEW project.
It is available HERE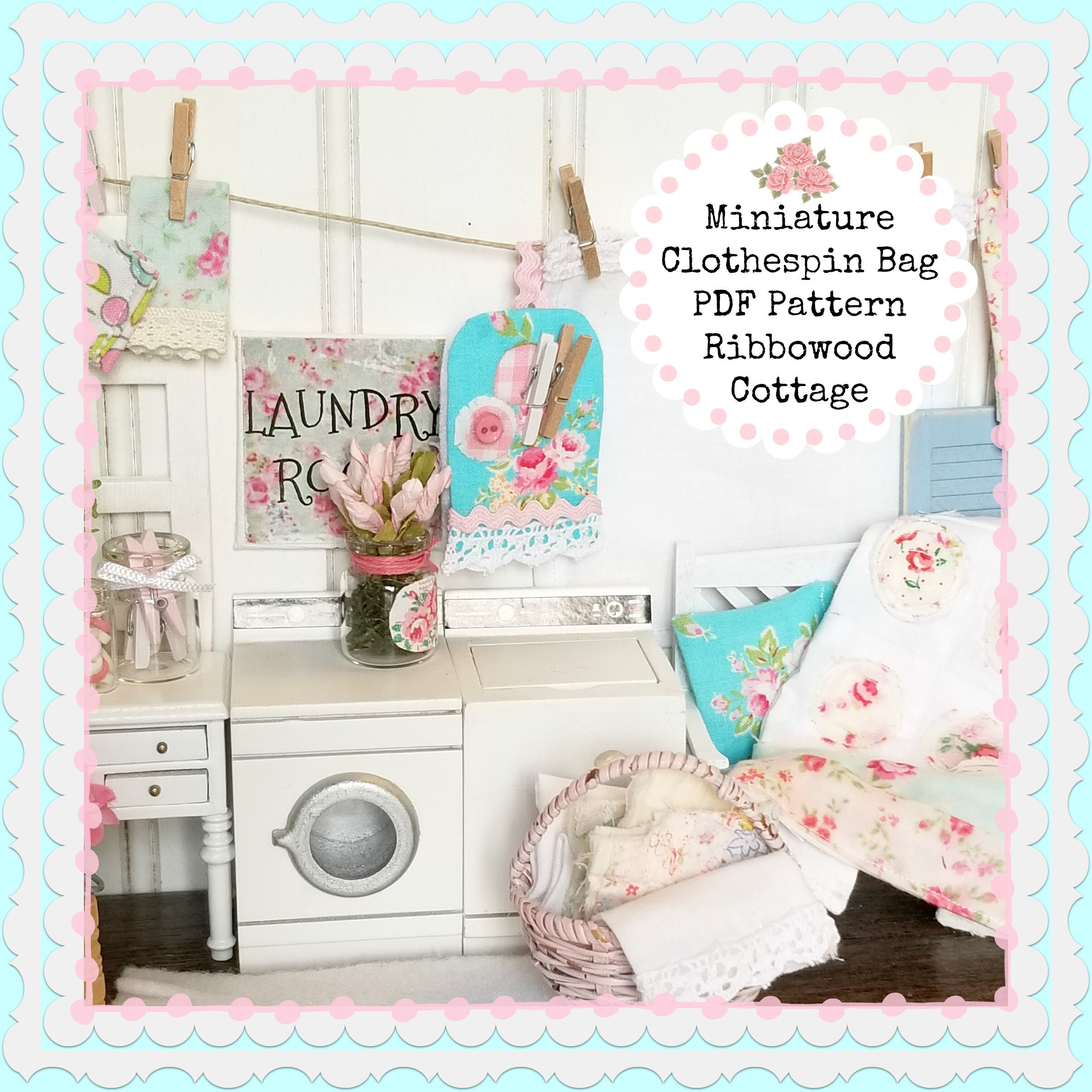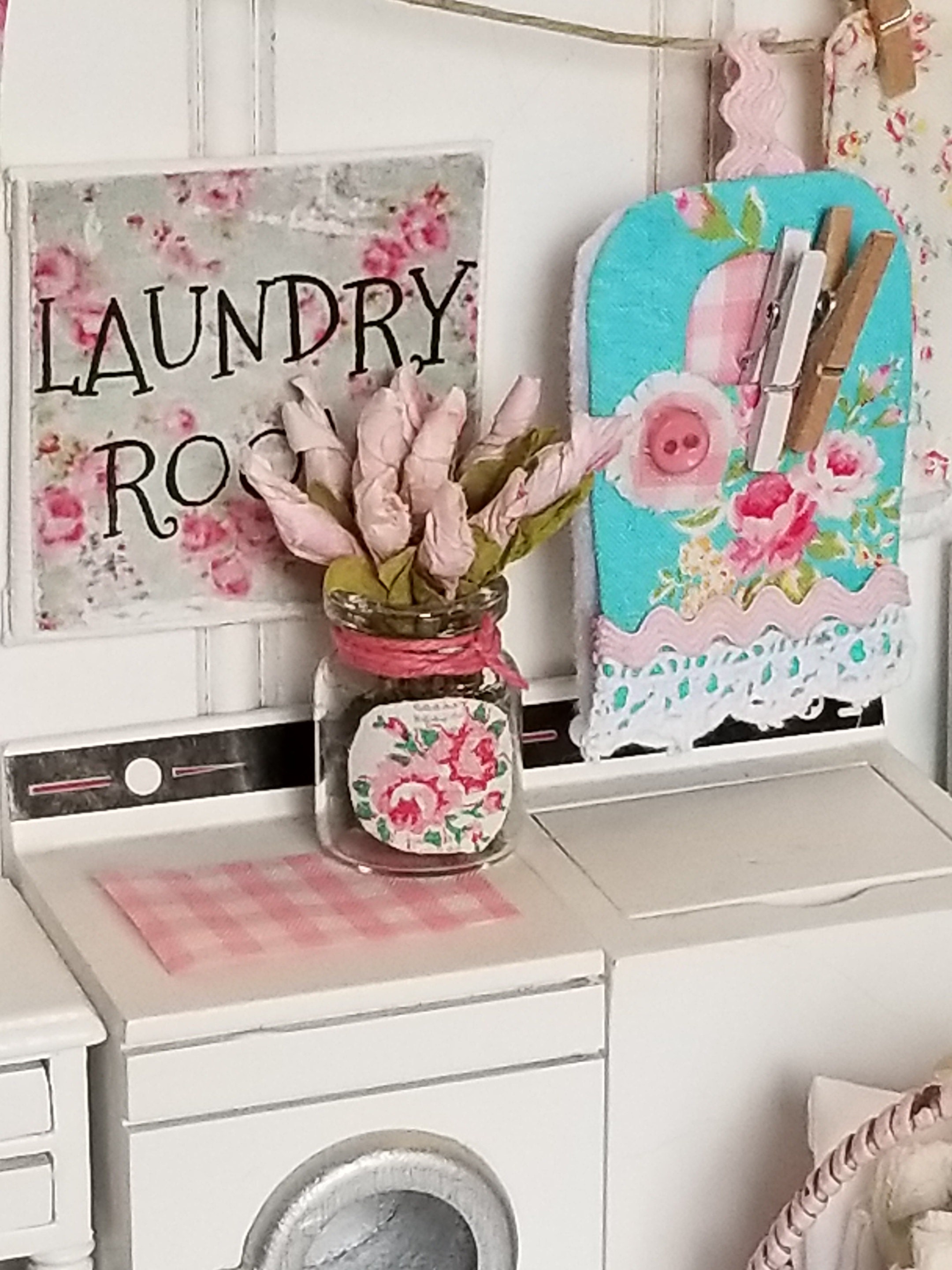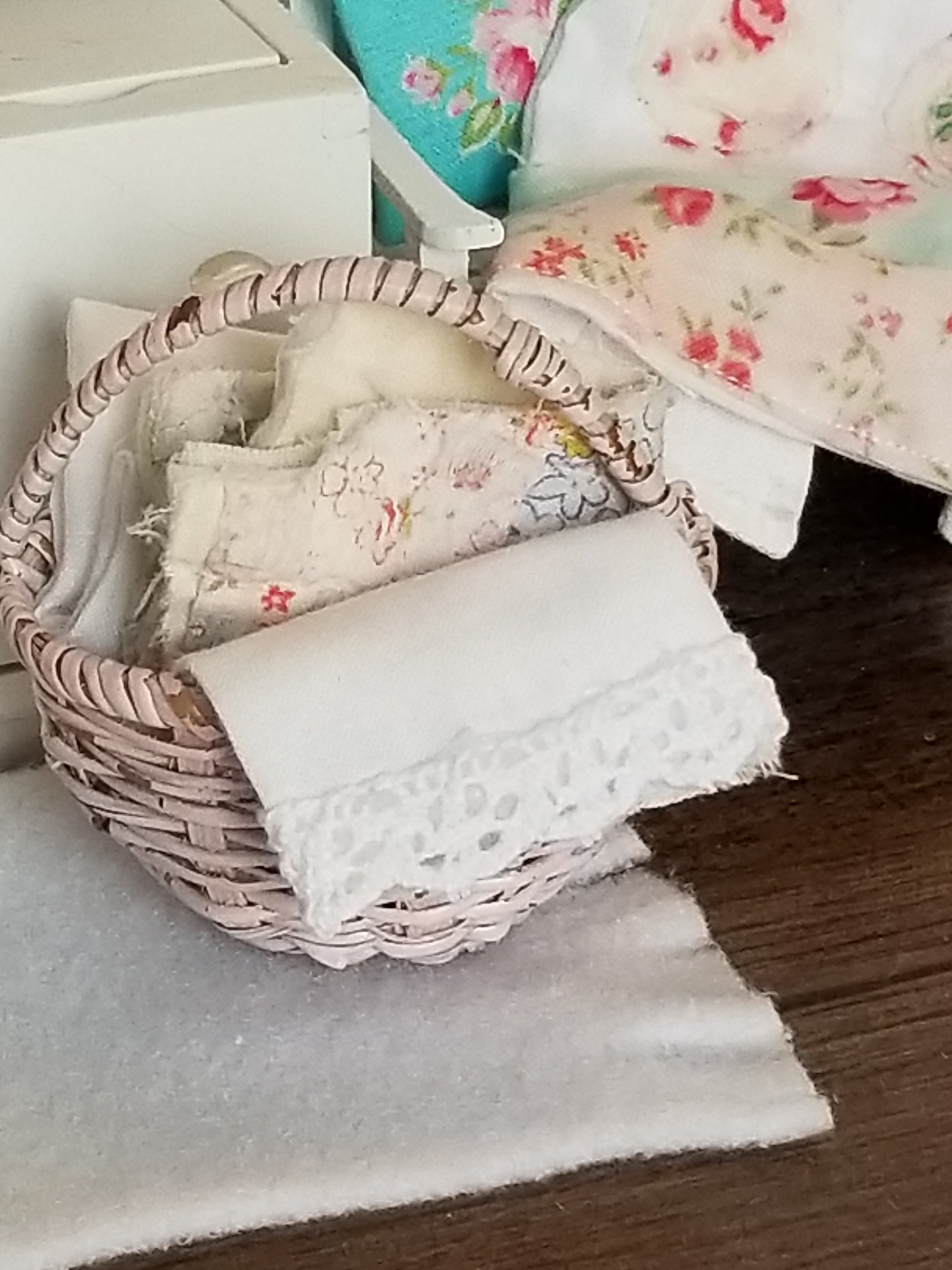 When I was a young girl I was fascinated by my grandmothers clothesline and clothespin bag. The bag was something she had made and it was very pretty. She made quilts, aprons, tablecloths, her own clothes and made us gifts each Christmas. She was so talented.  I remember her telling me the clothespin bag was meant to be pretty. She said if you have to do laundry why not surround yourself with pretty things that help you get the job done.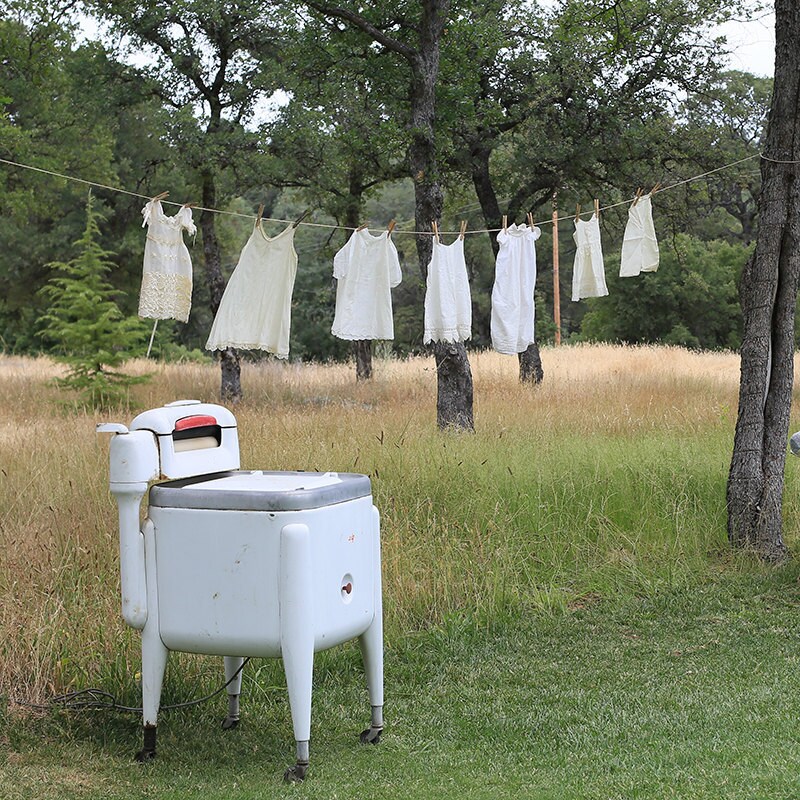 I will always remember that. Her name was Clarcie Hoskins. She instilled a great love in me for quilting and beautiful fabrics. I am fortunate to have several quilts of hers that she made. 
But the clothespin bags....I just love them. I also love Vintage style Clothespin bags.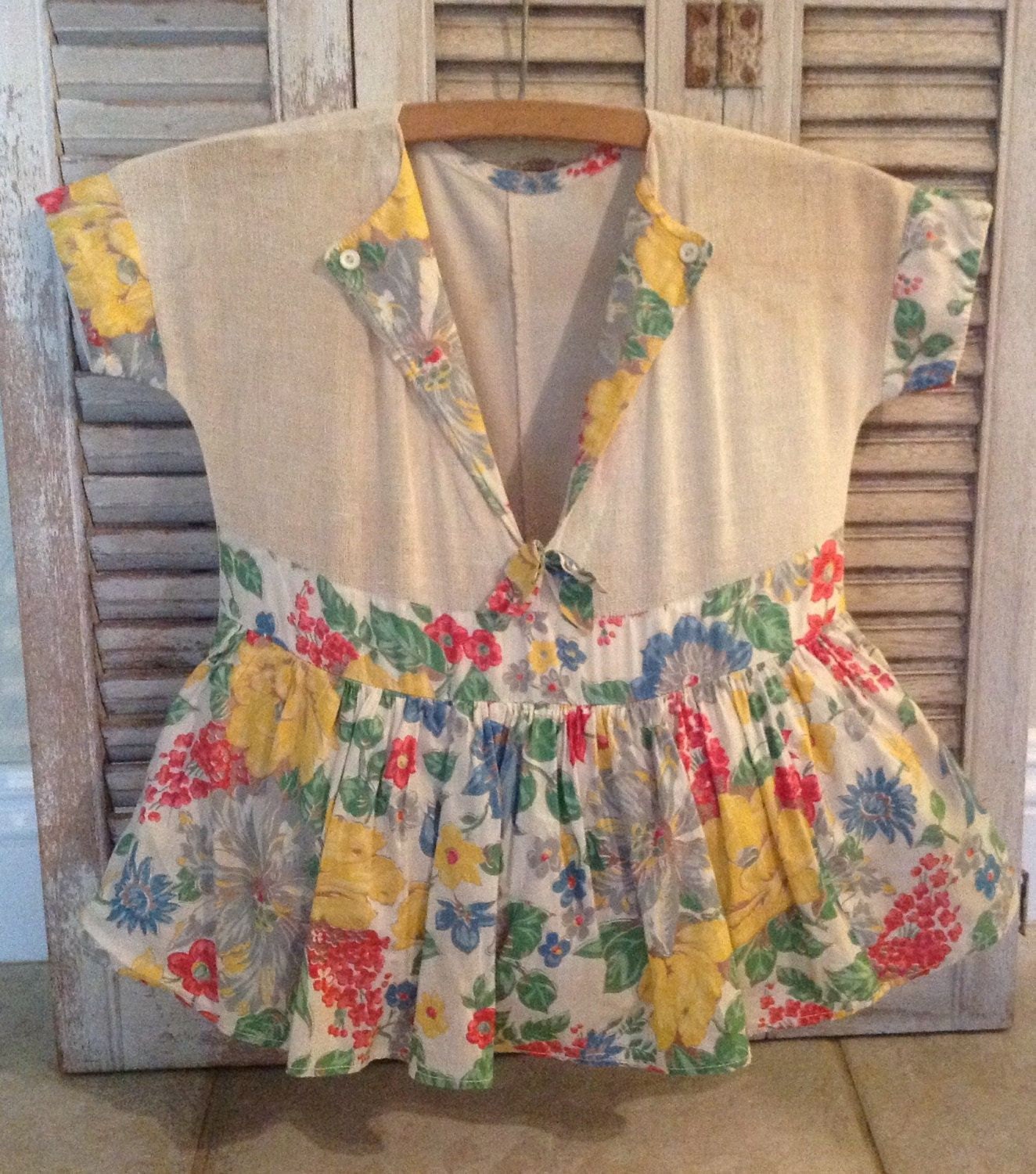 photo credit: amysolomon photography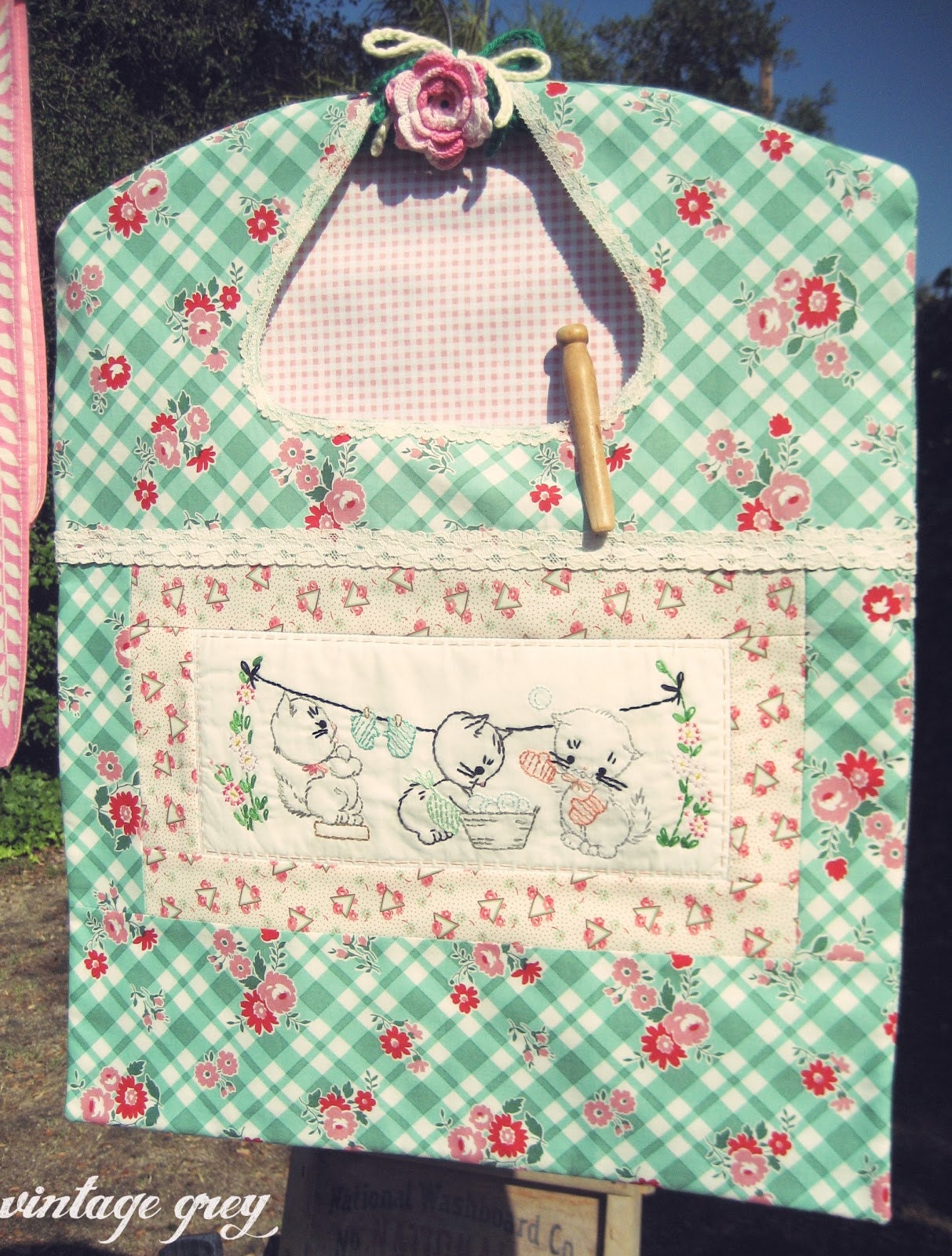 Photo Credit: Vintage Grey
The look of vintage style clotheslines is pretty too.  
It just seemed like the right time for making a little version of a clothespin bag.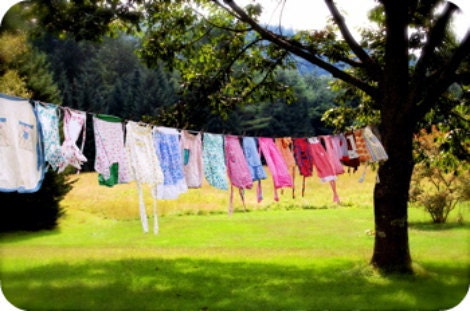 Photo Credit:Garden Mama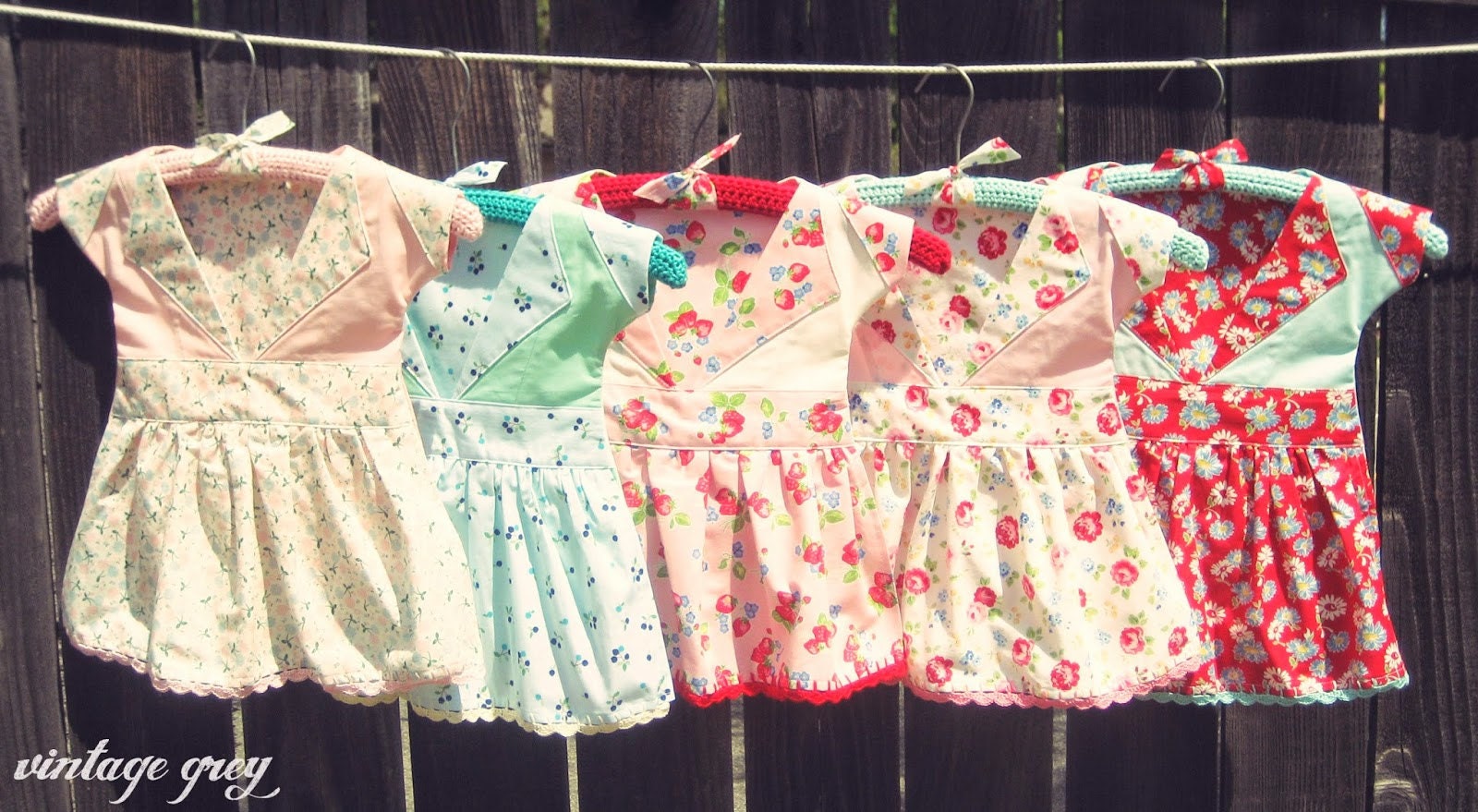 Photo Credit: Vintage Grey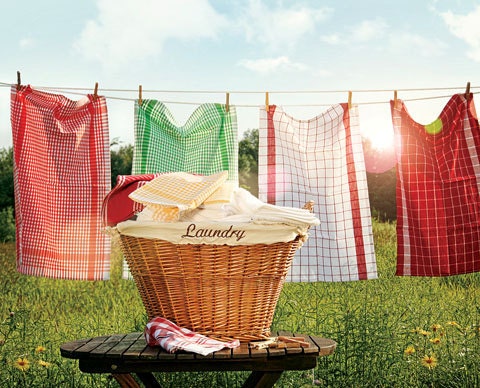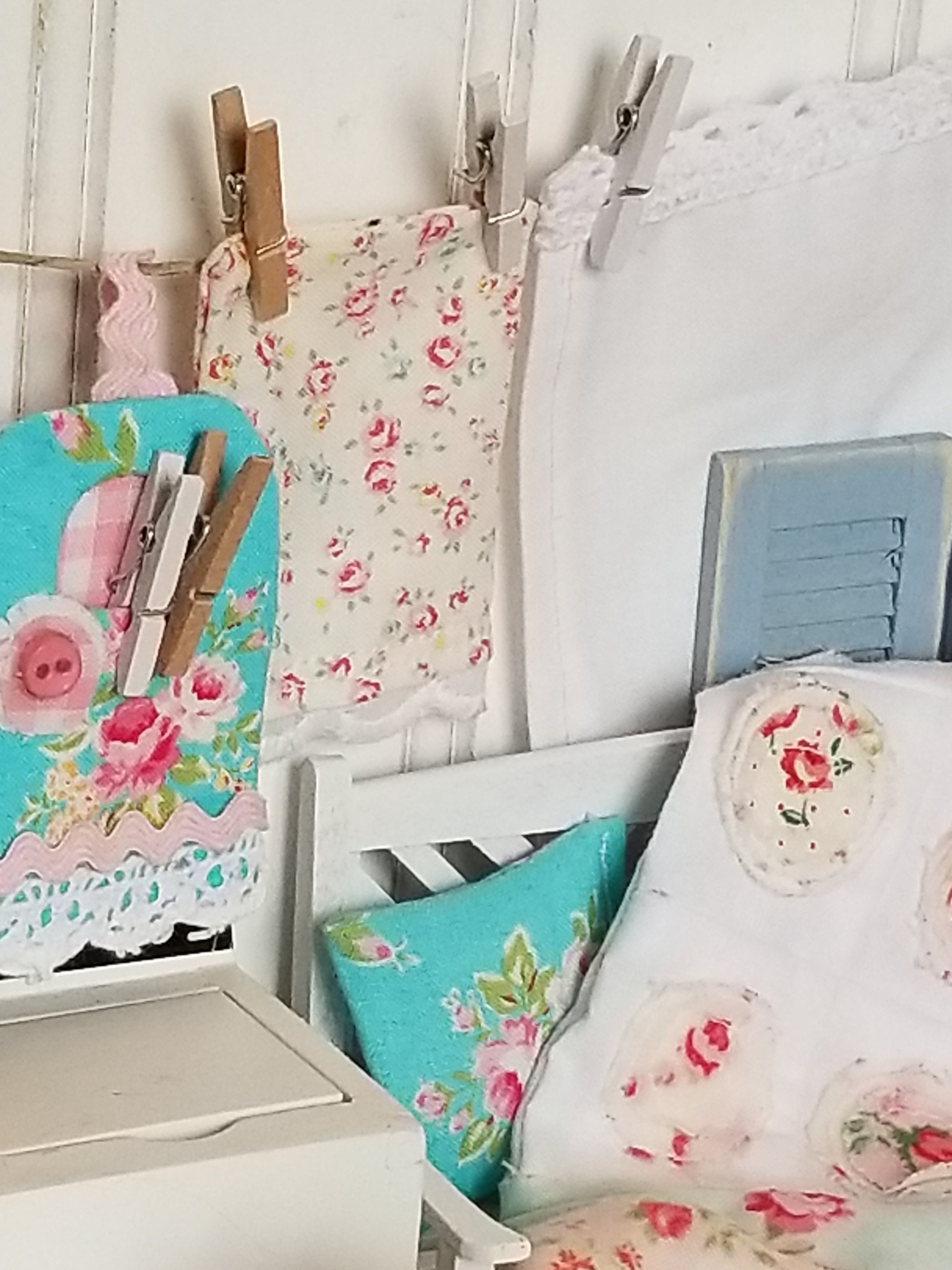 Why not surround yourself with beautiful things. They may not lighten the load of the actual chores. But it may take your mind off of it just for a few moments....
Blessings,
Debbie Booth