Hey everyone! I love Valentine's Day and love it for a lot of reasons. I love red and pink, love all the candy, love the Valentine decor, love the hint of spring, and beautiful vibrant colors after taking everything down after Christmas! It is a good holiday to enjoy regardless of Romance! WE used to take our kids with us when we went out for Valentine's day because we couldn't afford to go out to dinner and pay for a babysitter!
How about just a few little things to add to your kitchen for Valentine's day decor? This is miniature, but I actually buy for my real kitchen new hot pads, kitchen towels, and an apron. It just adds a little holiday decor and color which I love all those things in my kitchen.
MIniature Apron, Kitchen Towels, Hot Pads, Heart Shaped Rug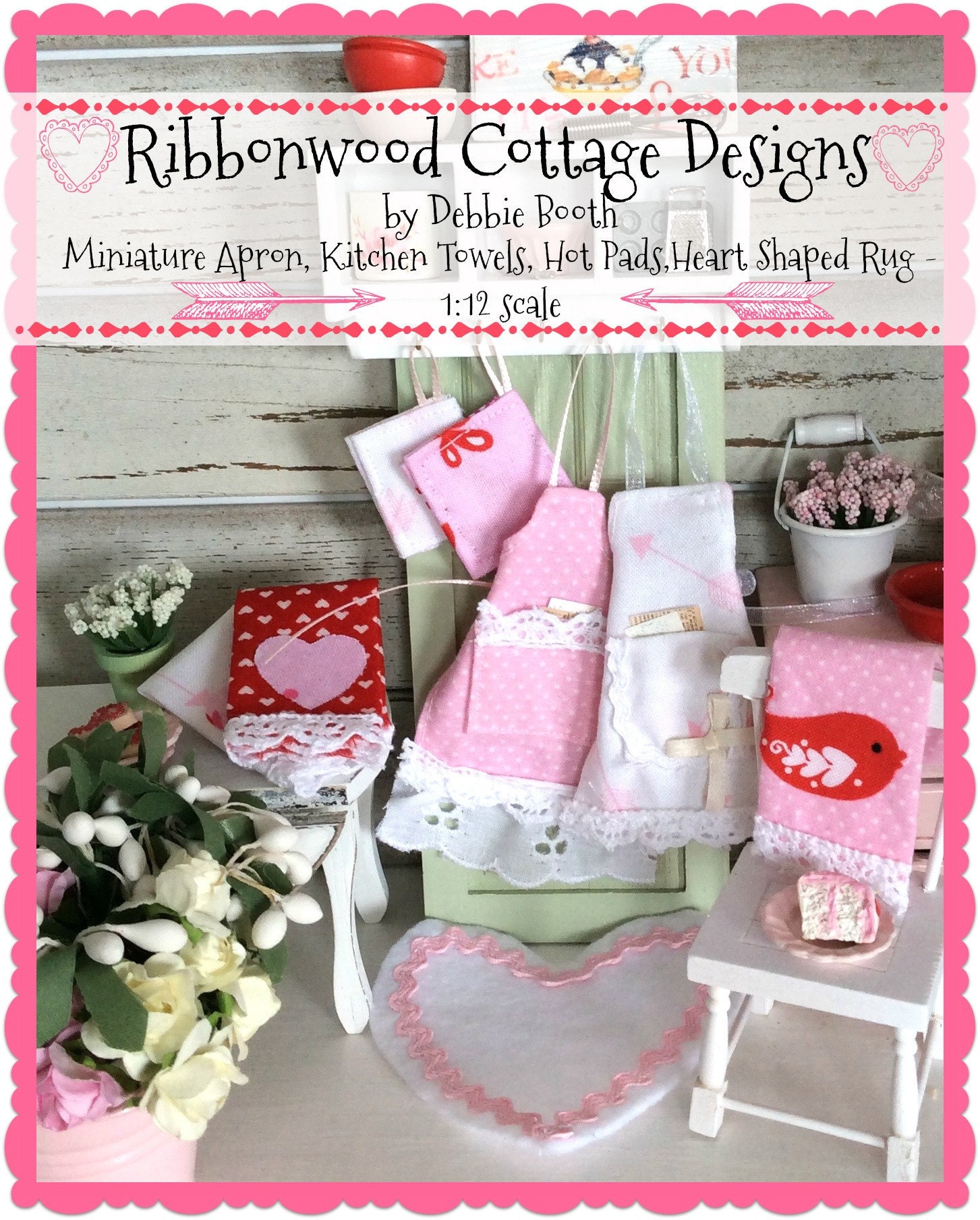 Quick Embroidered MIniature Kitchen Towels 
This is one of the easiest stitchery patterns I've ever made. And fun to make. Adds a little festive flair to your little kitchen!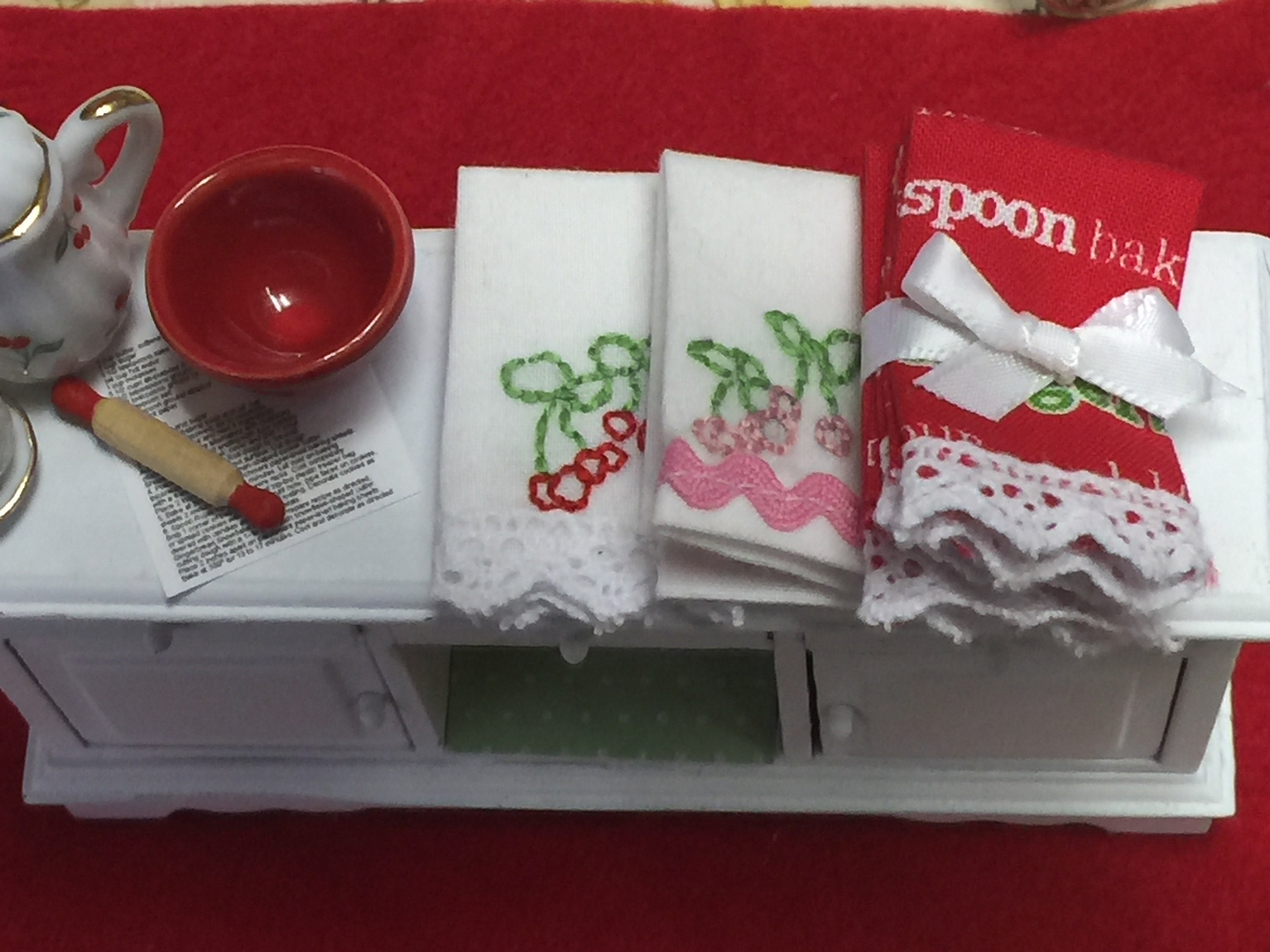 I love making easy banners, so I made this simple Valentine Clipart printable that prints out on regular white card stock or copy paper. I cut the letters out and adhered them to larger  pink or red card stock making a bunting or banner to hang across my window. Love it. Very simple, very easy and also a quick project that you can make.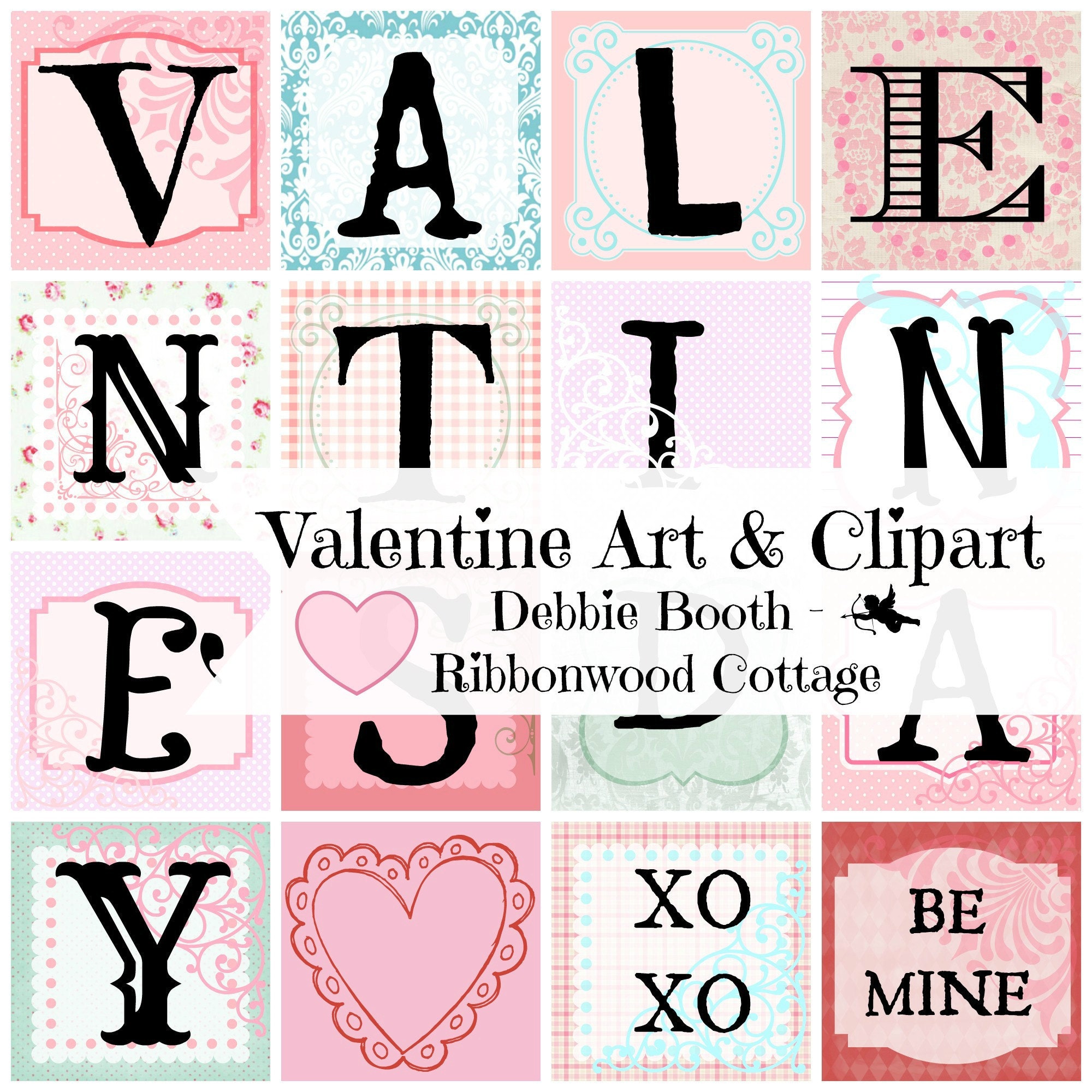 Valentine Bible Journaling Cards
Ok you all, I love to Bible journal, but my handwriting is artistic(in other words sloppy!) haha so I have created Bible journaling cards in my shop that you print out onto sticker paper, or white card stock, or sheer vellum paper. I love these Valentine's journal cards. I print them out and use them in my planner as well as decorating on my pages. It is just fun. Plus I love the  reminders to be LOVING!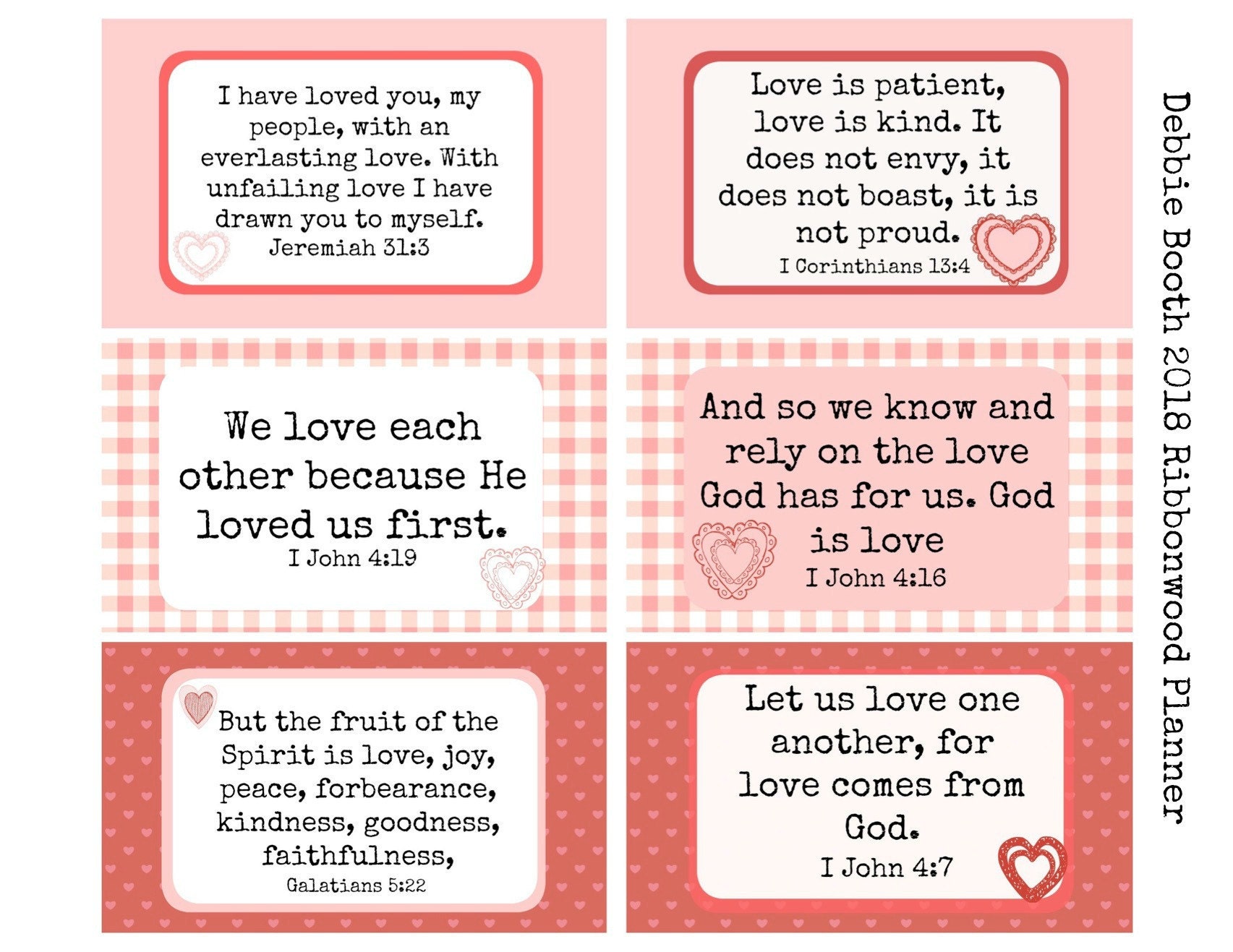 WE usually go out to dinner, buy some sugar free candy because of health issues, enjoy the evening and then we usually give our kids and grandkids something with candy and a card.
Do you do anything special?
Blessings,
Debbie Booth