Hello. I LOVE pretty old things. Quilts, vintage kitchen bakeware and dishes.  Pyrex. Old jewelry. It represents being  well loved and well used 
My grandgrandmother had adorable clothespin bags. Of course they were hanging outside on her clothesline.
I loved the idea of making a miniature one. 
This is a no sew project and very easy. You could always add a little pin backing and wear it as a brooch too!
See it here on the left side of my laundry cross stitch pattern.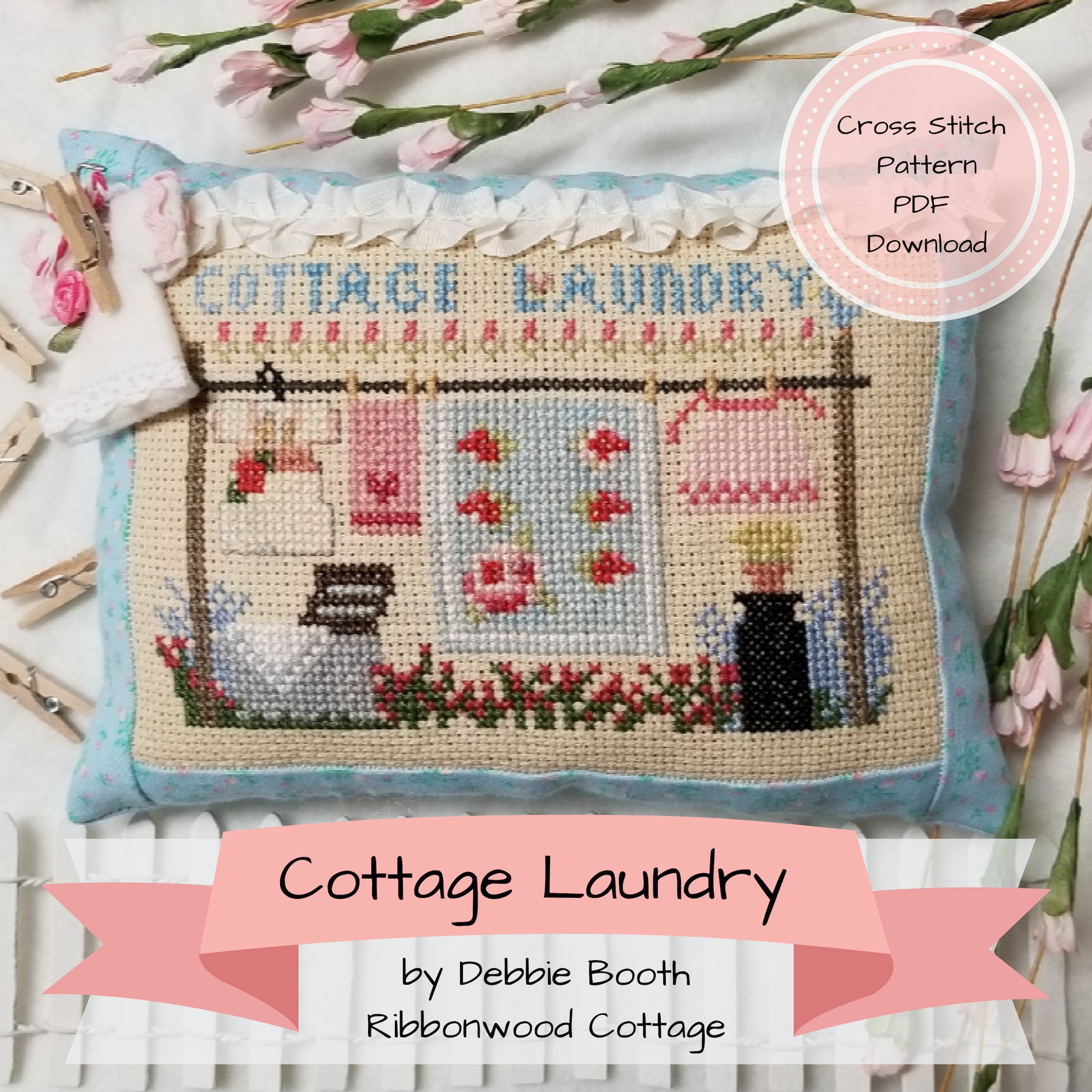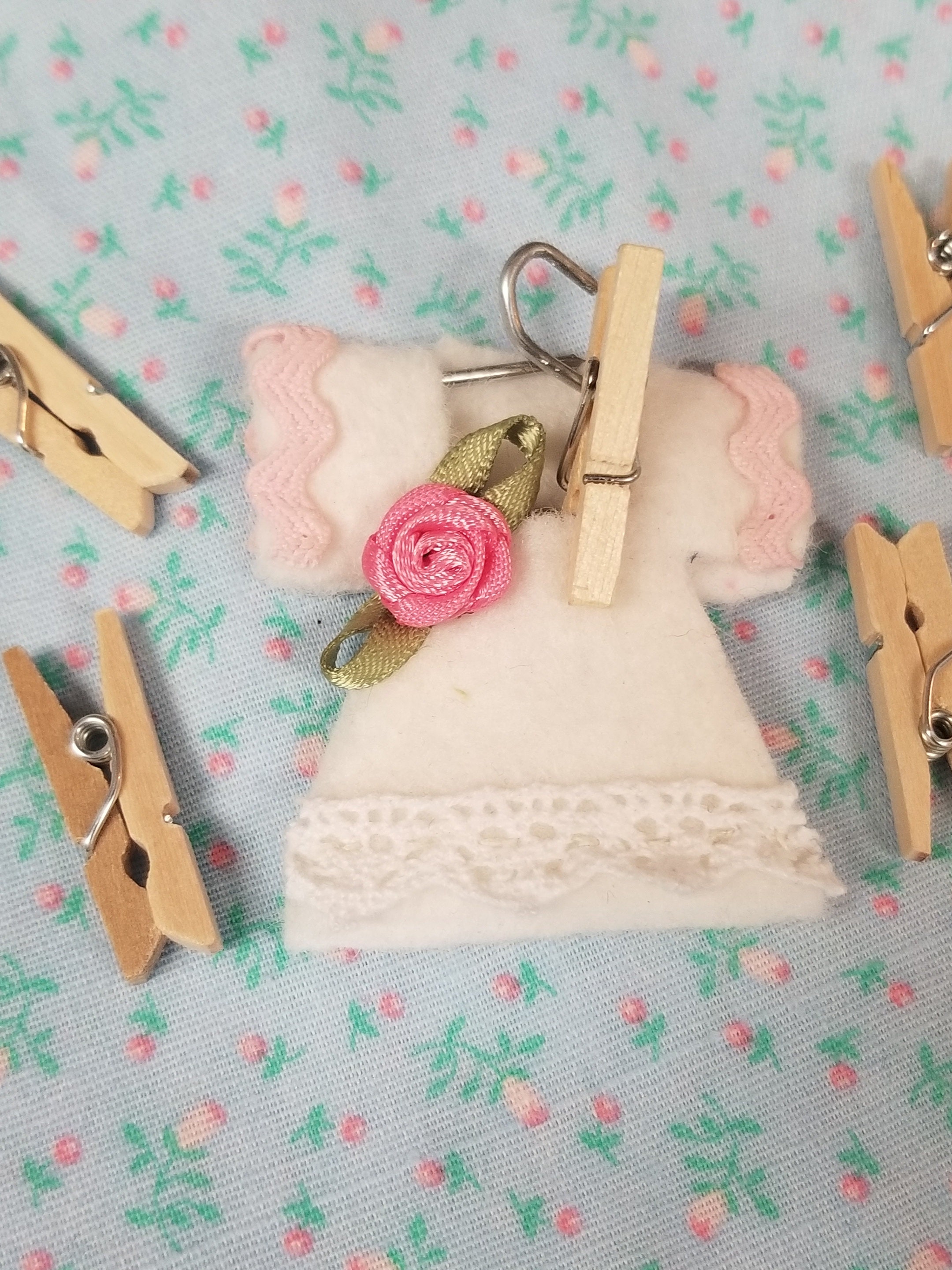 Joining Beverly for Pink Saturday 
Basic Supply List
1 square piece of  felt
1 satin rosette
2" length flat lace (1/4" wide)
Craft glue
scissors
Straight pins
Hanger- 
Needle nose  pliars 
Paper clip
Click on pattern and save to computer. Or using my measurements, draw and make a  pattern.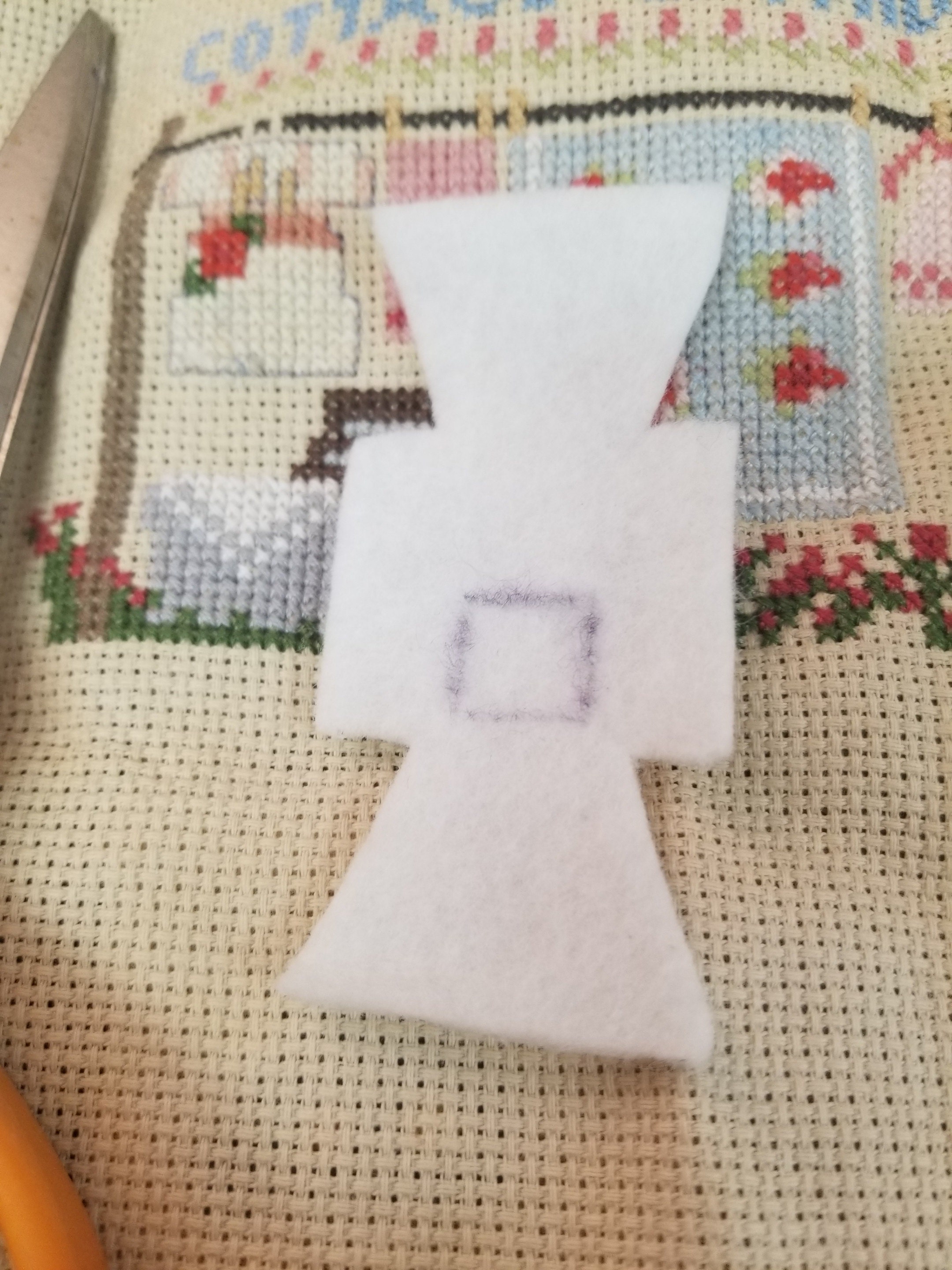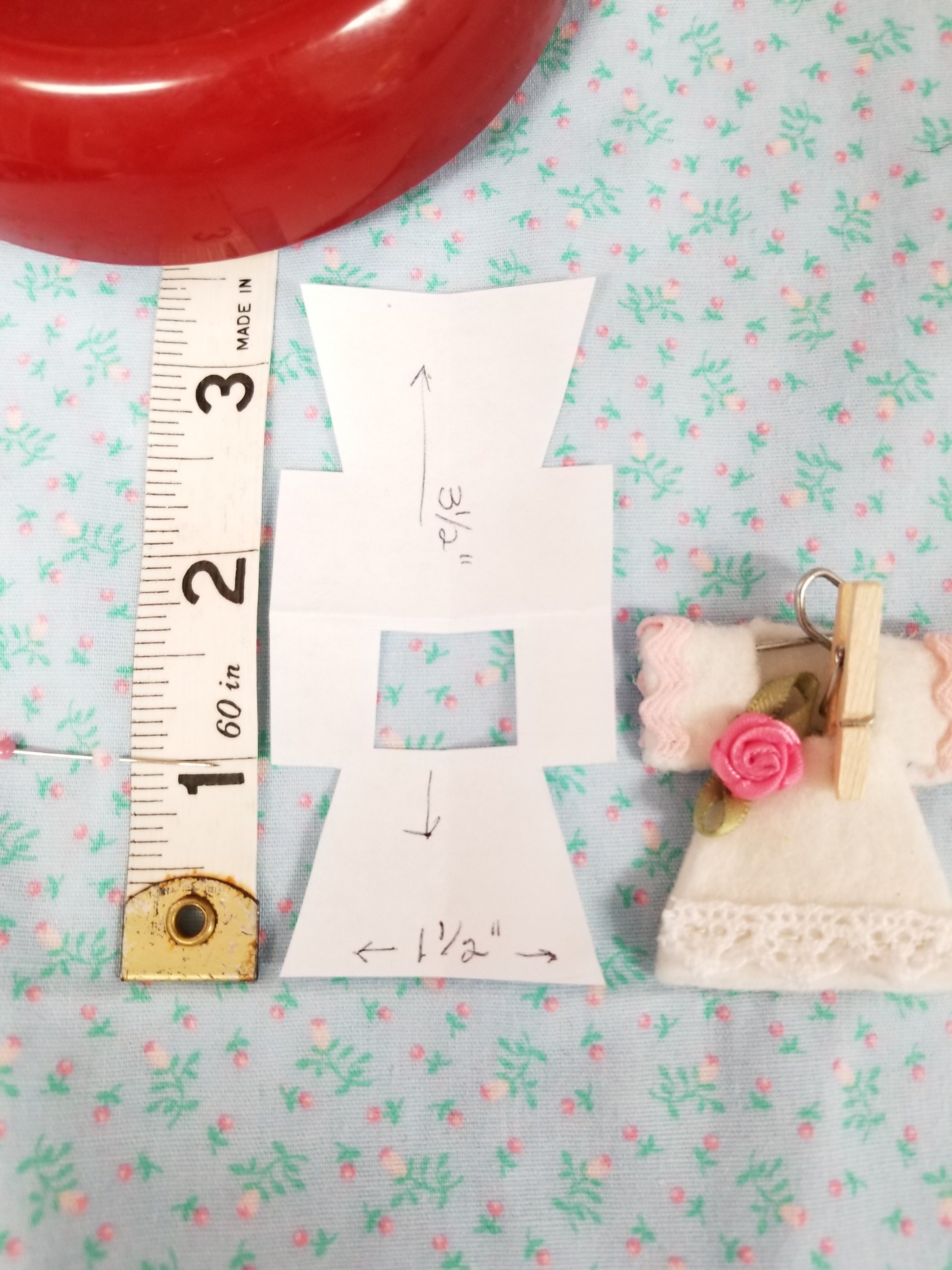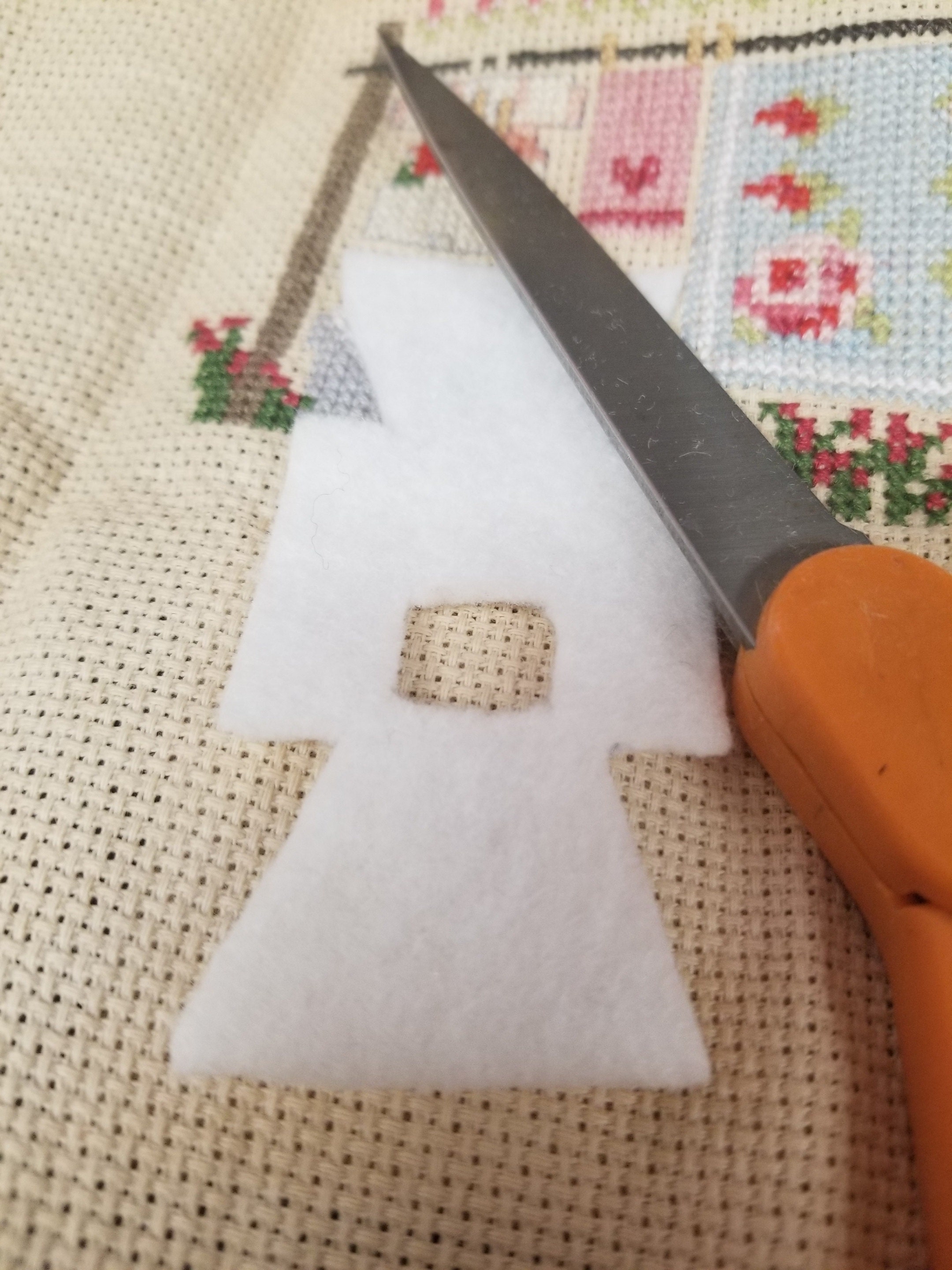 Place pattern on felt, pin and cut. Carefully draw a little square on one side of the felt and cut out. This will be the little opening for clothespins.
Next add a line of glue to each sleeve side and add a strip of tiny rick rack.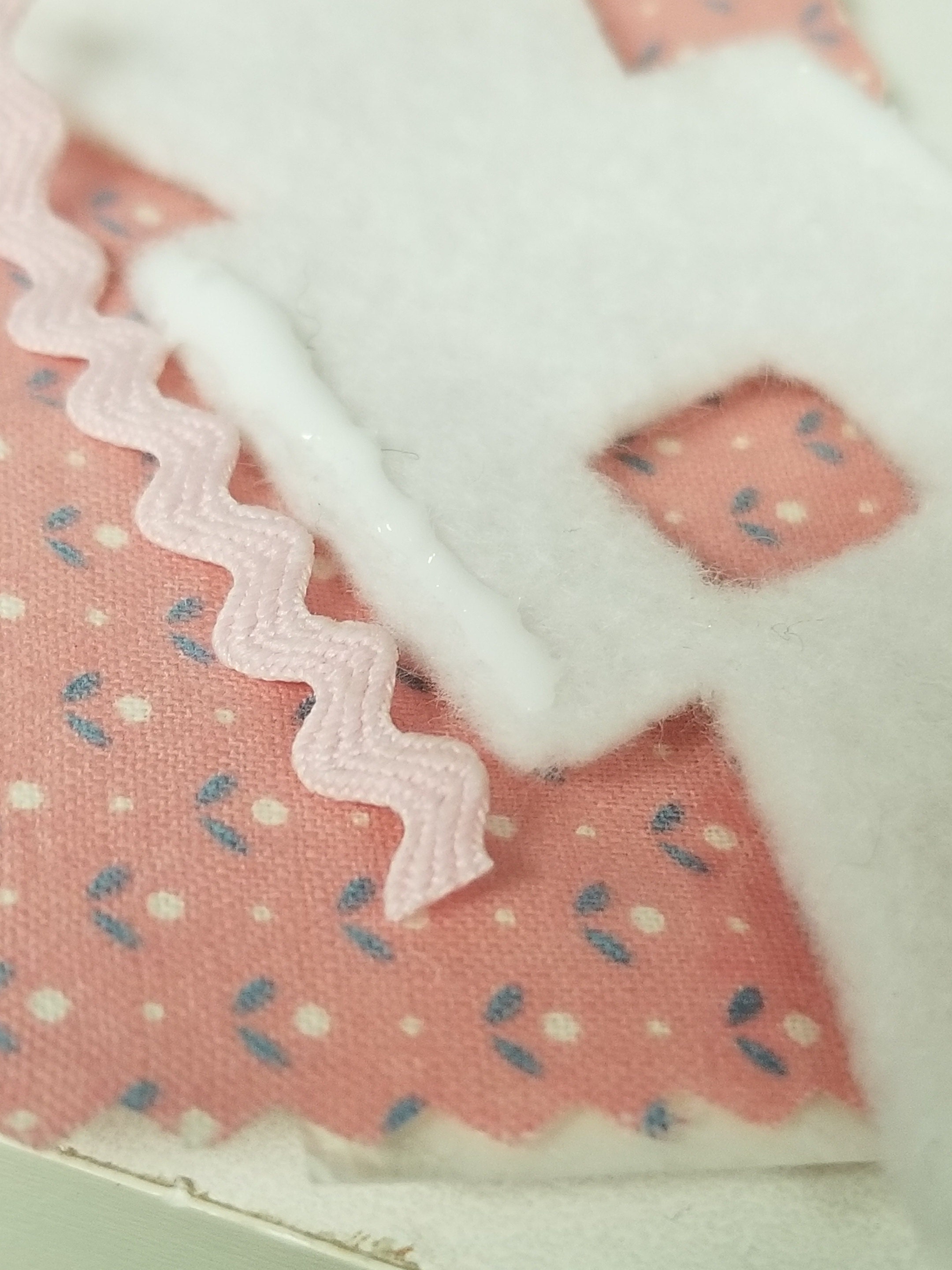 Let dry. I ended up pinning the rock rack in place while it dried. Mine wanted to lift off the felt.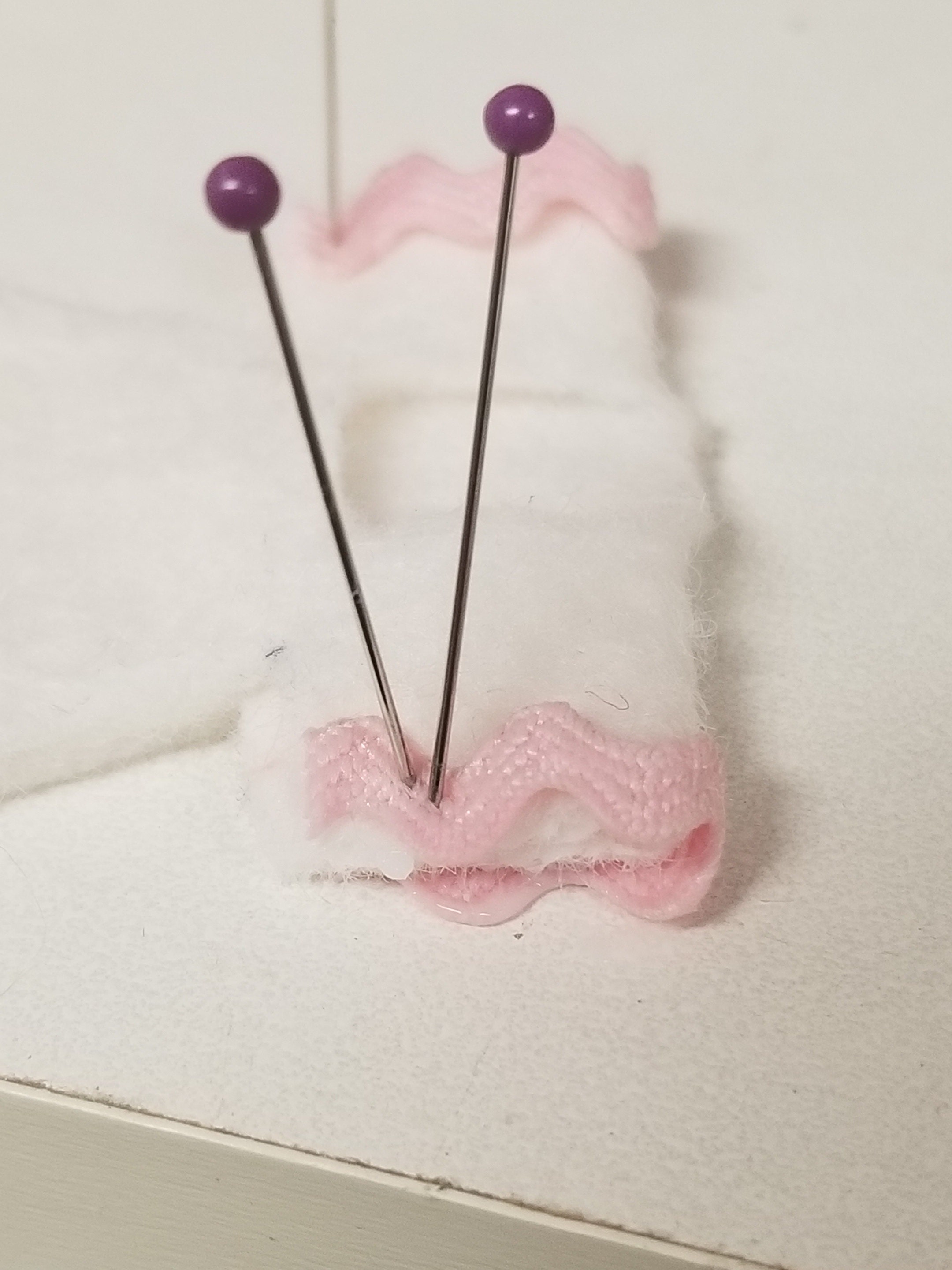 Next, draw a line of glue around the edge of the felt.
Fold the felt dress in half matching up the edges. I didnt show this because my hands were covered in sticky glue.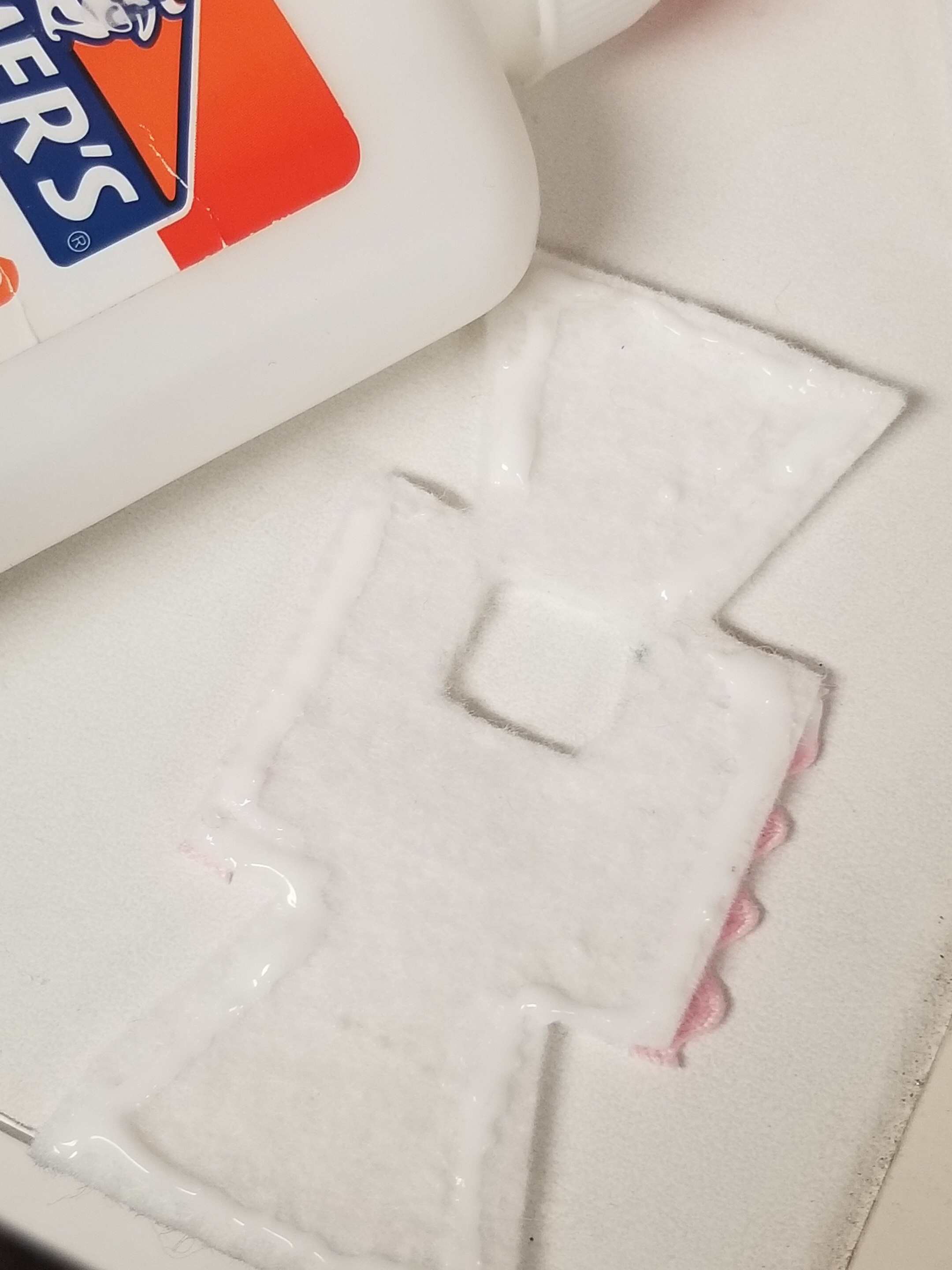 Let dry for a few minutes. 
Thread. Needle with white thread and sew just a few stitches, attaching the tiny rosette. It could be glued on as well.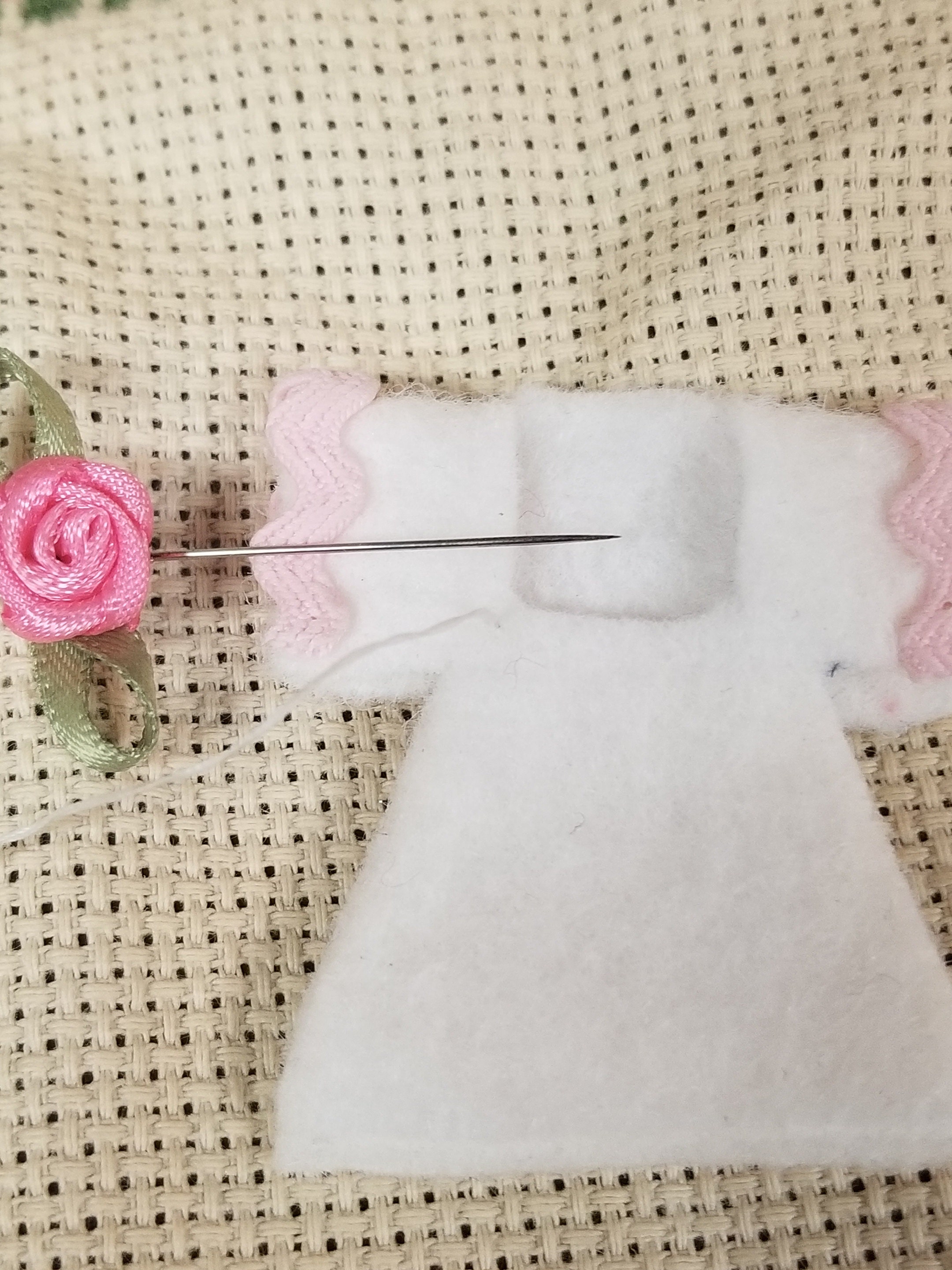 The ccross stitch pattern is called Cottage Laundry. It will be a pattern in my shop soon. But the sweet little clothespin bag hanging on the clothesline is my inspiration for my design. I love little things don't you?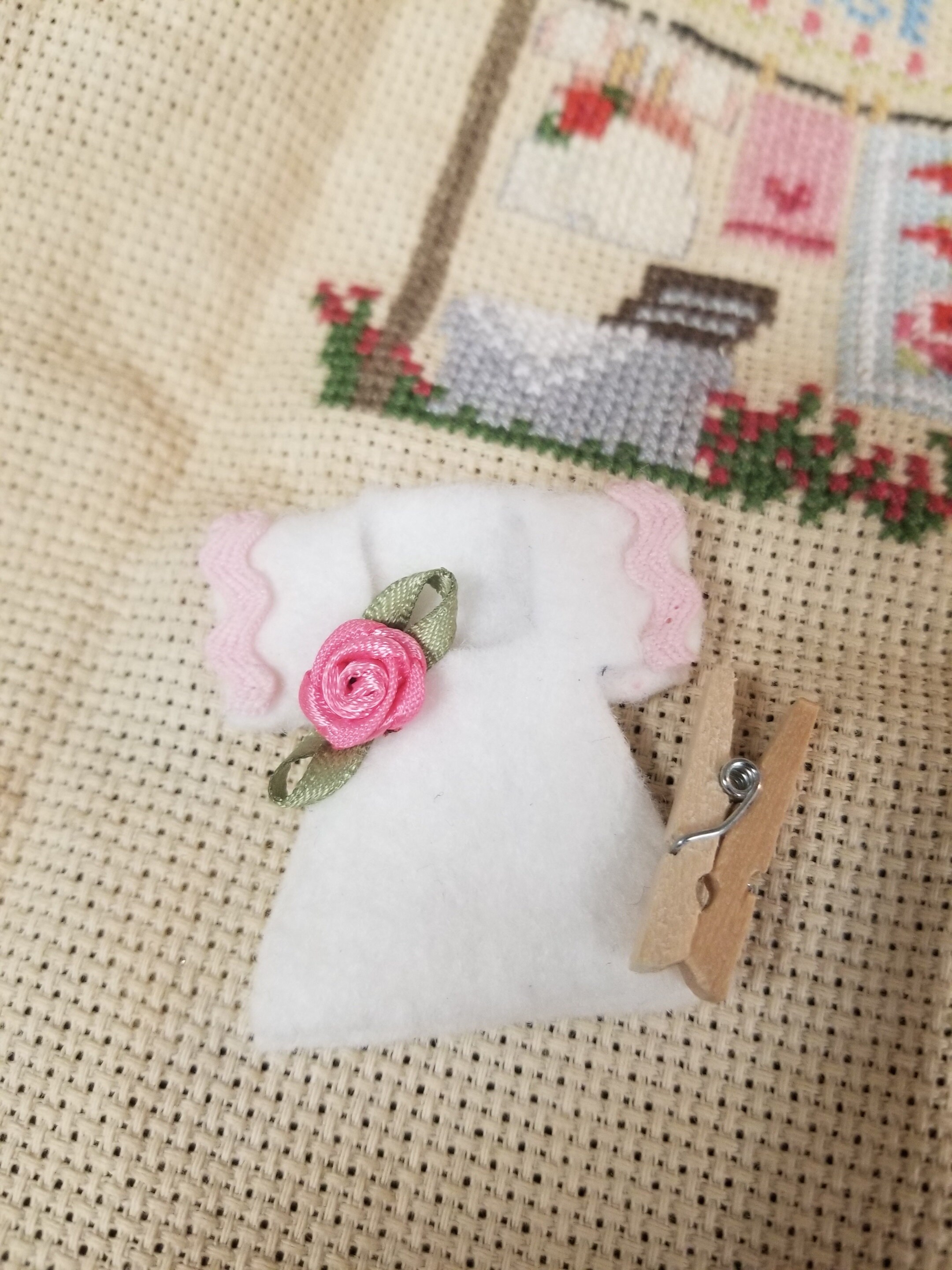 The last step is to add a strip of glue on the hem amd attach the flat white lace. Add it first then trim any edges that hang over.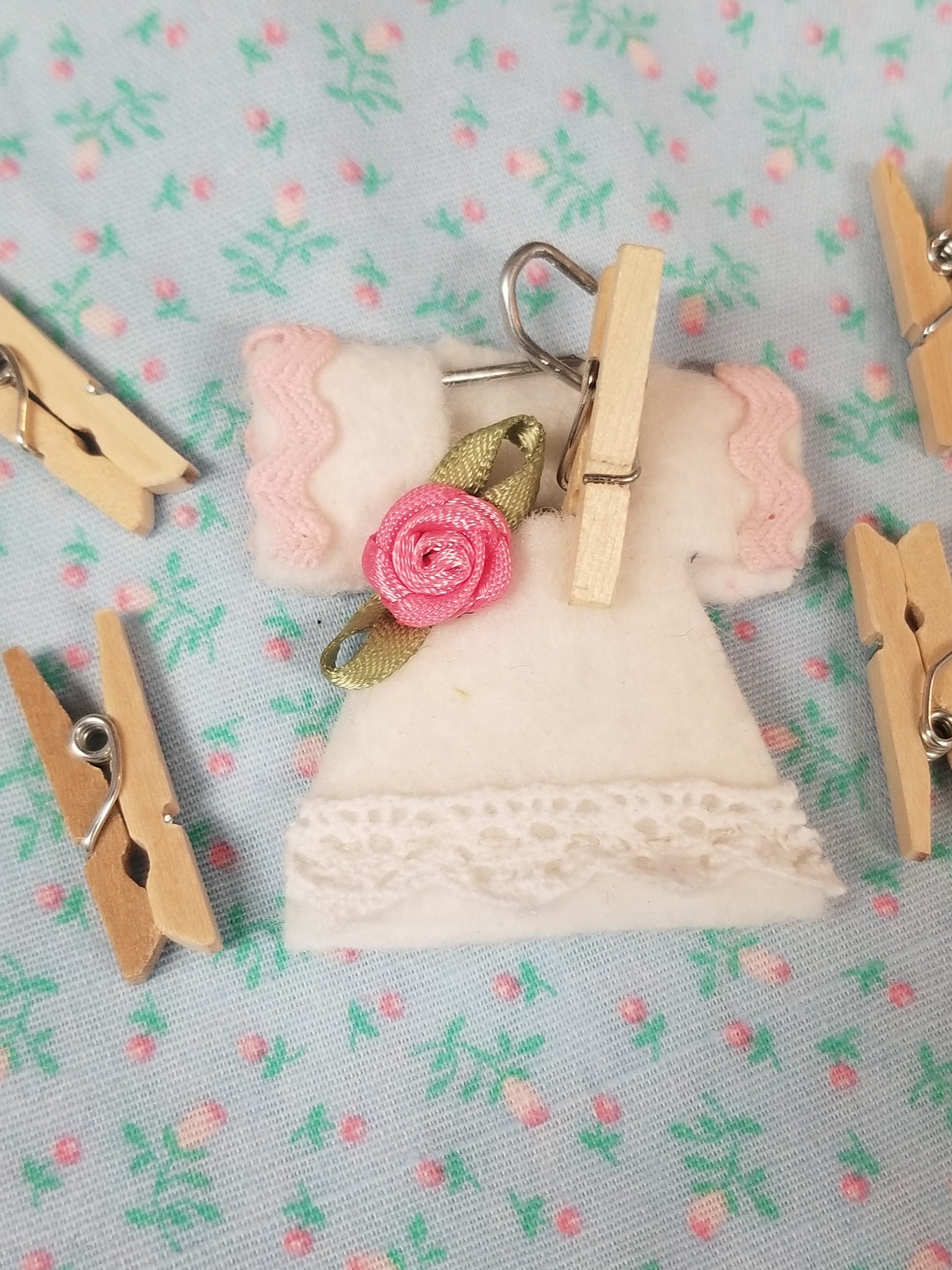 Add clothespins and voila it is done.
If you would like to add a hanger, take a paper clip and first straighten it with pliars. Then bend it on the bottom making the bottom corners. The bottom section needs to fit inside the clothespin dress bag.

Photo source:pinterest 
COTTAGE LAUNDRY Cross Stitch Pattern Found HERE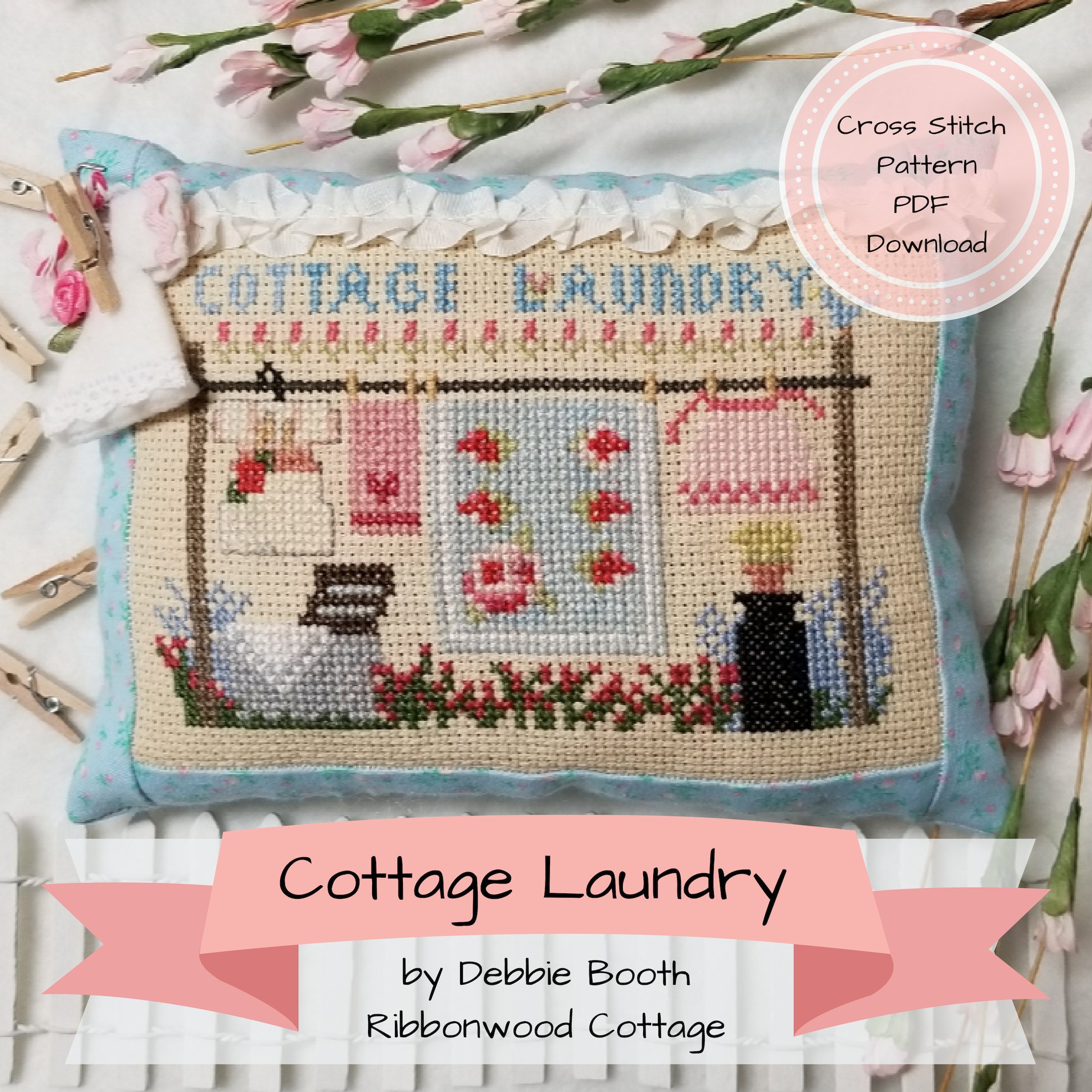 If you make one please use my hashtag so I can be sure to see it #Ribbonwoodcottageclothespinbag.  I know I know it is long isn't it!!!
Blessings!
Debbie Booth